Penthouses are often supposed to be extravagant affairs, and many of the lavish ones that we stumble upon are actually spread across several floors. But here is a small, beautiful penthouse in the heart of Vancouver that steals the spotlight with its contemporary style, space-saving design solutions, and a sun-filled balcony with lovely views! Customized by Arbutus Walk and listed by Albrighton Real Estate, this stylish apartment was recently renovated and remodeled to suit the fast-paced lifestyle of the modern, urban dweller. Spread across 733 square feet, there is no room to waste here, and the open-plan living area ensures that every inch is put to use.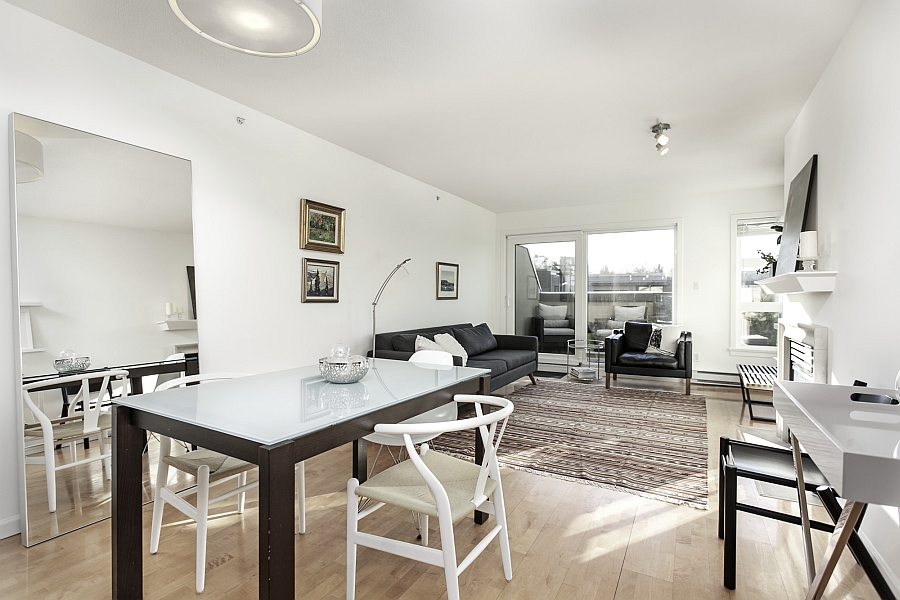 A simple living room, dining area and kitchen are all visually connected, with each space flowing into the next. Unassuming decor, a bright area rug, an entertainment center and a fireplace define the small living space, while the adjoining dining room brings together the classic Wishbone chair and the Eames plastic chair. Shaker-style cabinets grab your attention in the beautiful contemporary kitchen, while the extended kitchen peninsula acts as a tiny breakfast bar. The apartment consists of a single bedroom and bathroom, which embrace the same neutral color palette of the living area.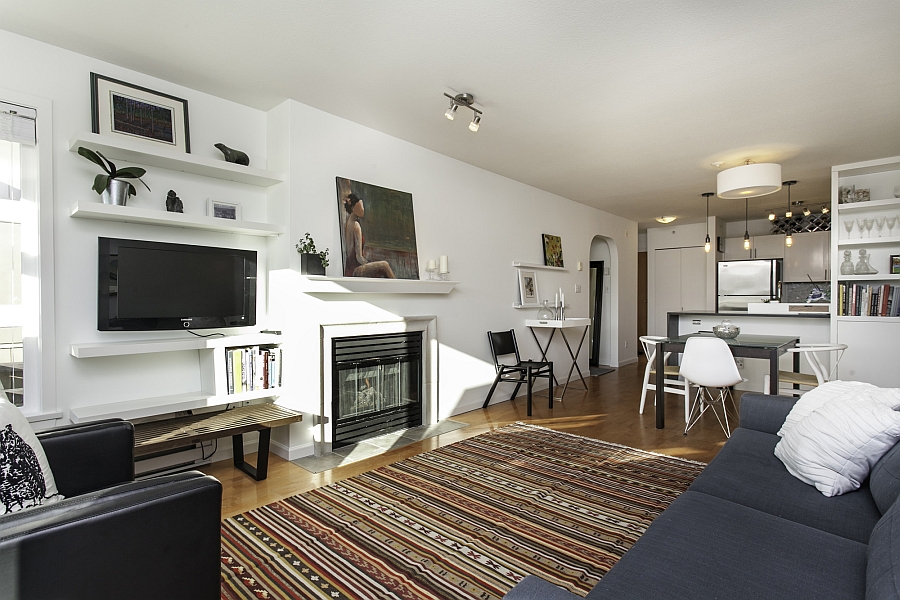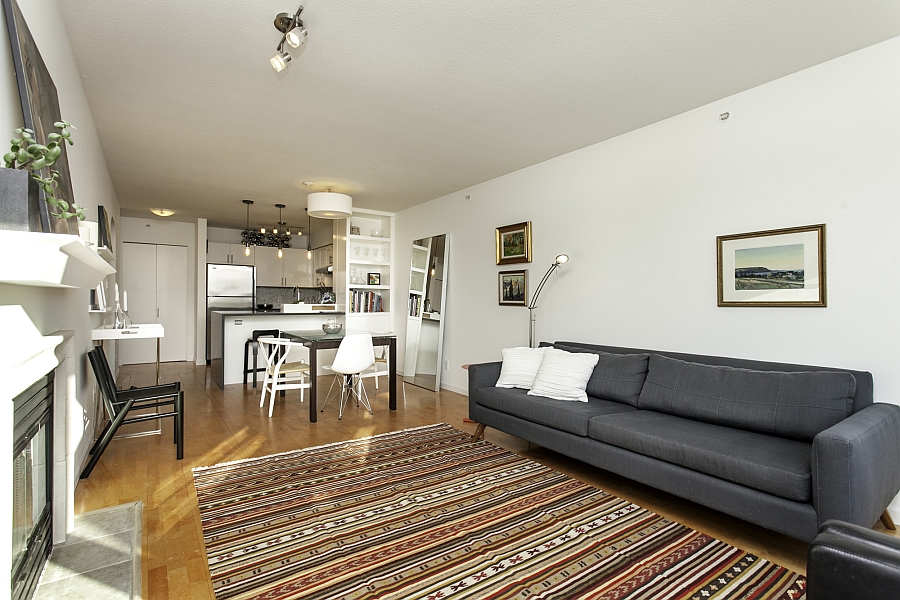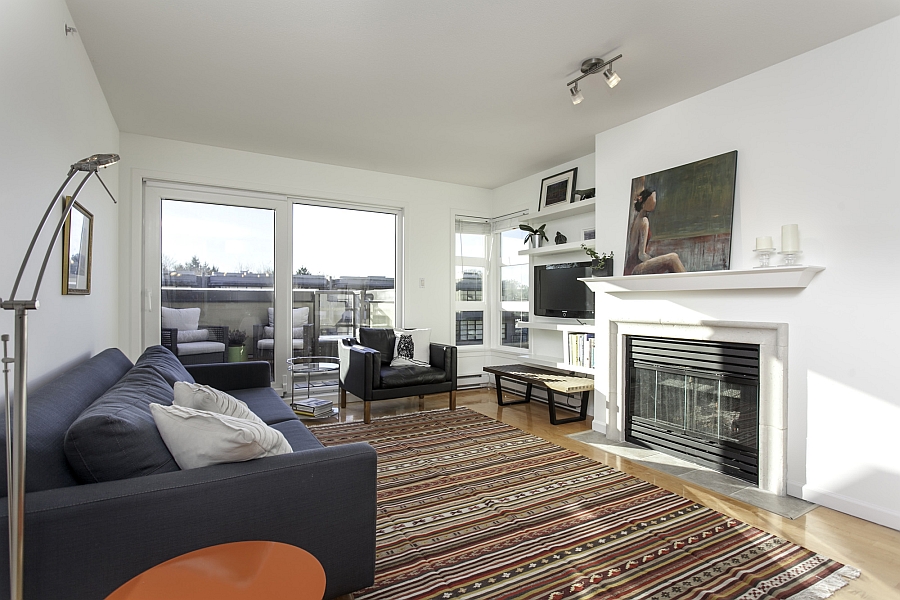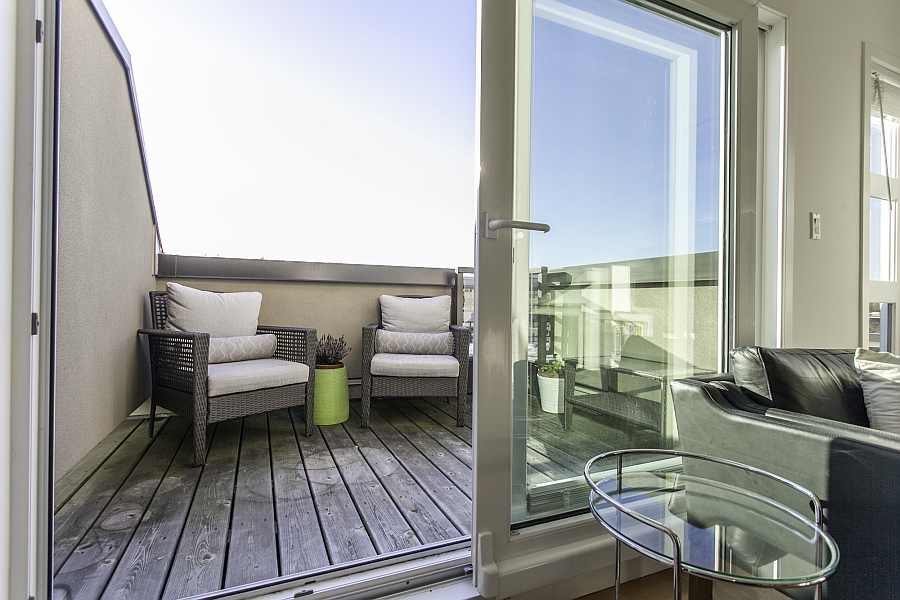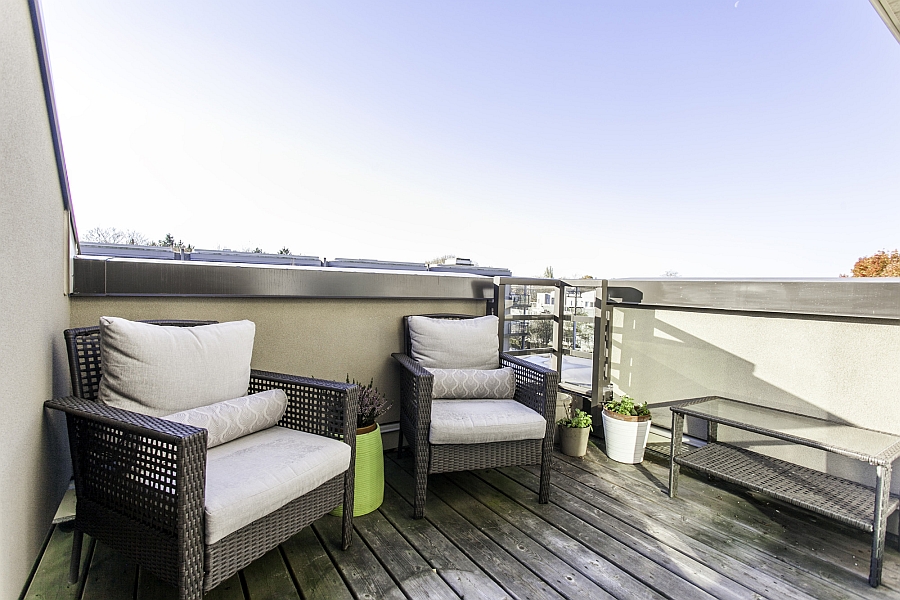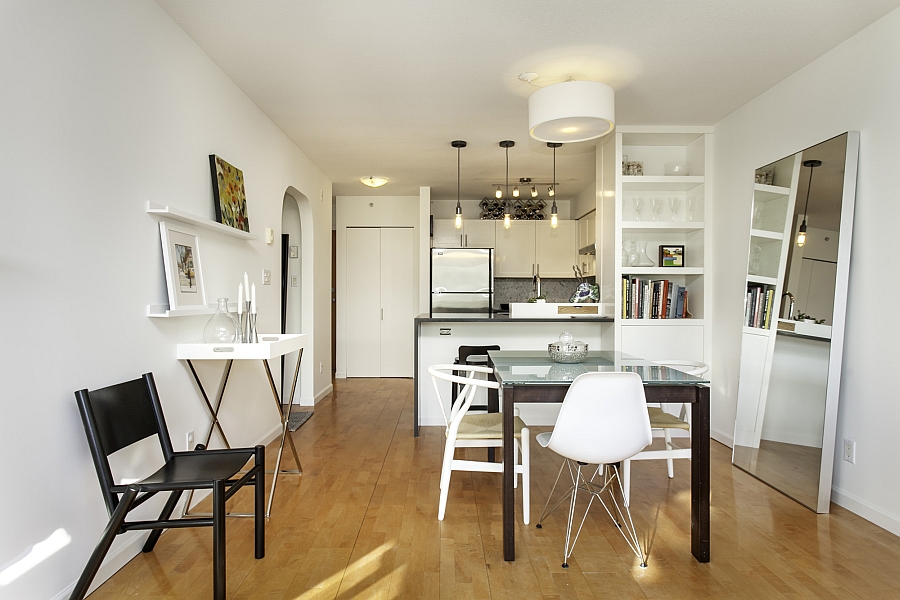 Sliding glass doors connect the petite balcony with the living room, and what the apartment lacks in space, it more than makes up for in elegance and comfort. A perfect retreat for a young family, the chic penthouse apartment is priced at $489,900. Hurry before it's too late!