Natanya in Israel might not be the place that you would be thinking about when you are dreaming of a lavish penthouse that opens up to offer you stunning views of the vast blue sky meeting the endless Mediterranean Sea on the horizon. But this wonderful penthouse designed by Domb Architects in a residential tower on top of a sea-facing cliff truly offers you some amazing sights and if you do call this your home, then you are sure to be privy to some amazing mornings and stunning evenings.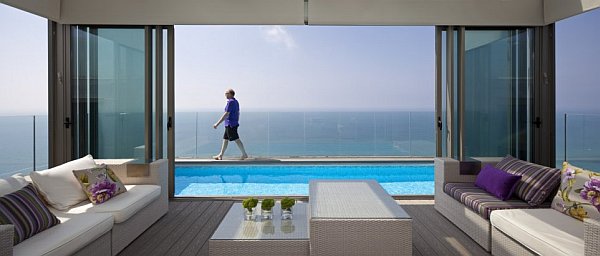 The entire living space here is designed to emphasize on the 'openness' of the penthouse and the lavish use of floor-to-ceiling glass windows ensures that you have a panoramic view of the sea no matter where you turn. While on one side the penthouse offers some beautiful views of the blue, on the other, you can take a look at the city lovely city skyline, even if it pales in comparison. The large sun terrace with a luxurious pool mean that you might end up spending more time outdoors than indoors!
Of course, the very design of the penthouse ensures that there are very few boundaries between the interiors and the world outside and the interiors with furniture in soft and neutral shades add to its beauty. This is all about living it up in style! (found on Home-Designing)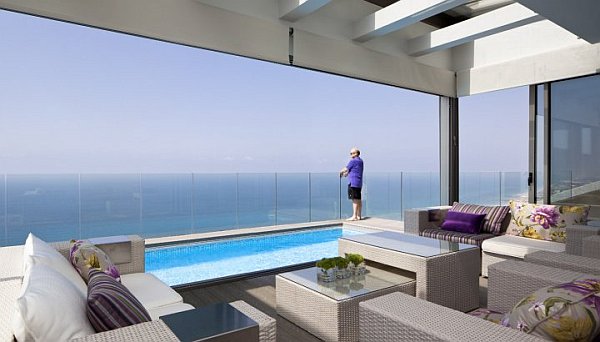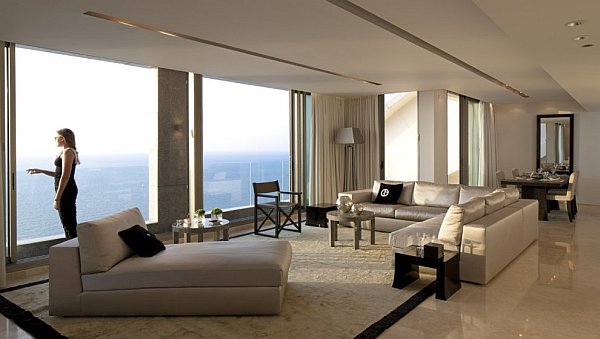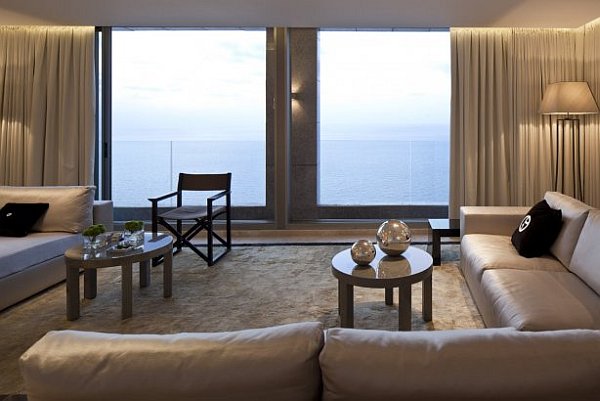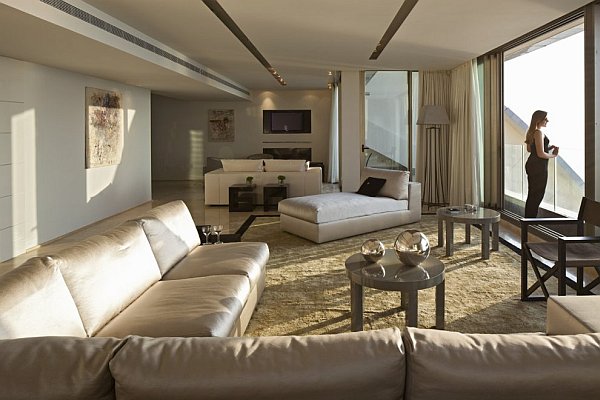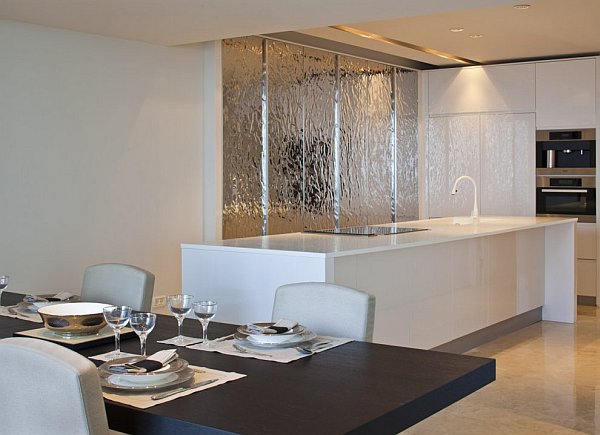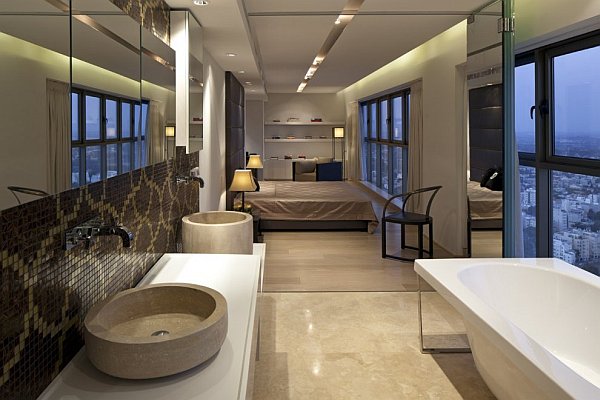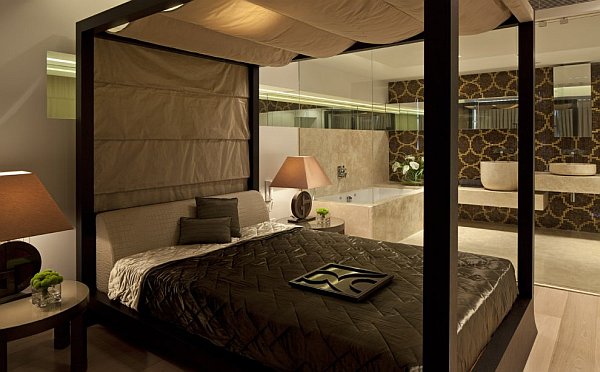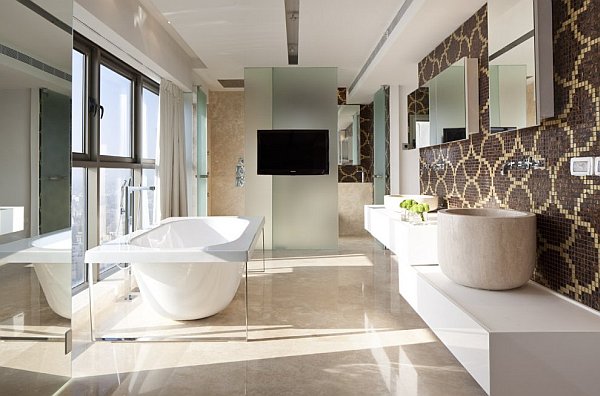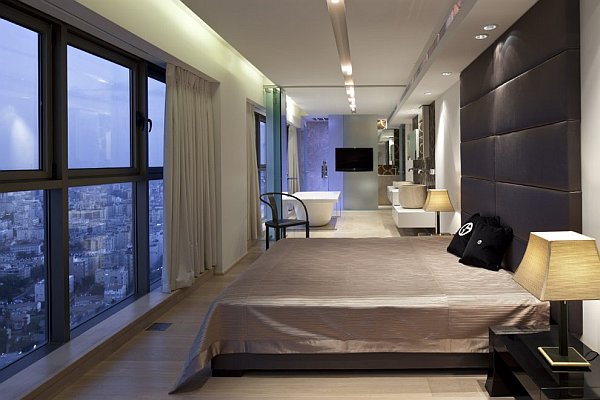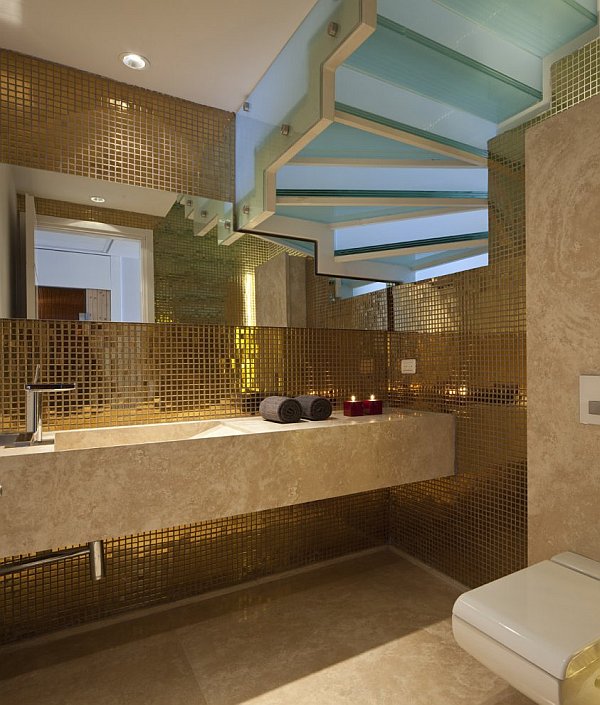 Liked the story? Share it with friends.