The holidays are approaching…have you started thinking about gift ideas for your friends and family? Kate here, and each year I enjoy making a few gifts for my nearest and dearest. For the last couple of months, I've been gathering creative ideas from some of my favorite design bloggers, and today I'm sharing these projects with Decoist readers! Whether you're looking for a quick and easy project or a more involved endeavor, these design-fabulous creations allow you to put a personal touch on the holiday gifting experience. Enjoy!
DIY Gifts for Design Lovers
The first set of gifts is perfect for design enthusiasts. In fact, many of them reflect today's top trends. I have a stack of leftover pavers from a landscaping project, and I love the fact that I can convert them into bookends with the help of spray paint and toy animals. The DIY Animal Bookends below come from LEAF, and there's even a handy video to show you exactly how the project is done.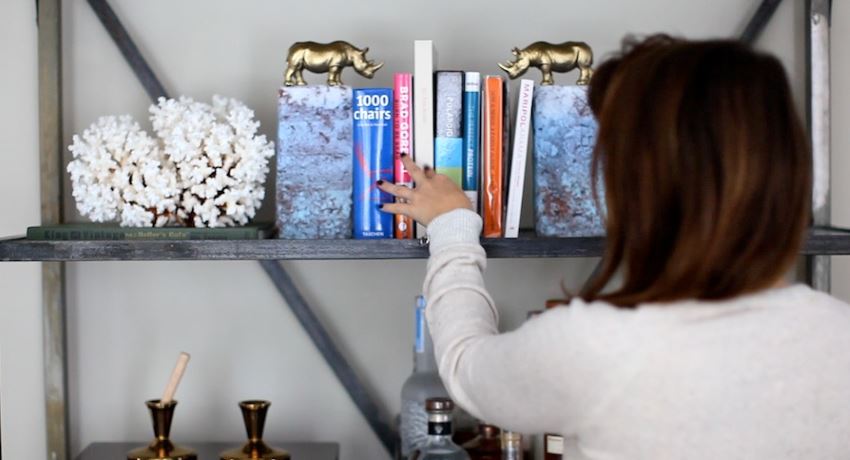 Looking for a creative planter idea? These Vintage Planters from Oh Joy! convert iconic retro items into stylish plant receptacles. Fabulously unforgettable!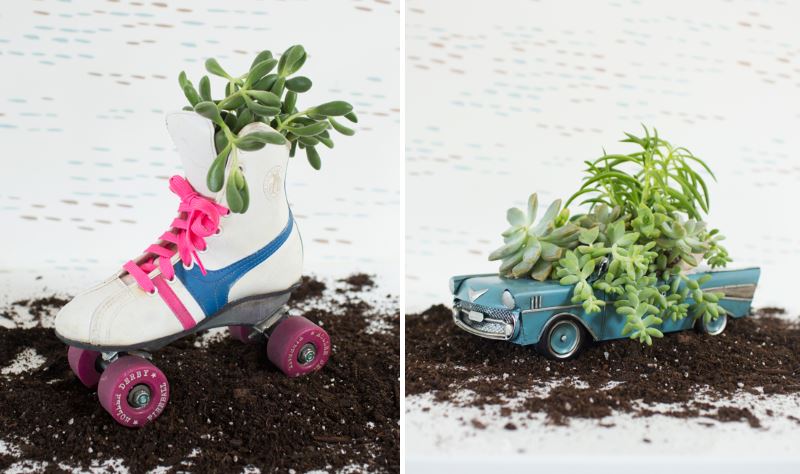 I'm a big fan of MyDubio's modern DIY projects, and this DIY Candle Holder does not disappoint. Not to mention, it's crafted from air-dry clay, making it a low-maintenance project filled with modern style.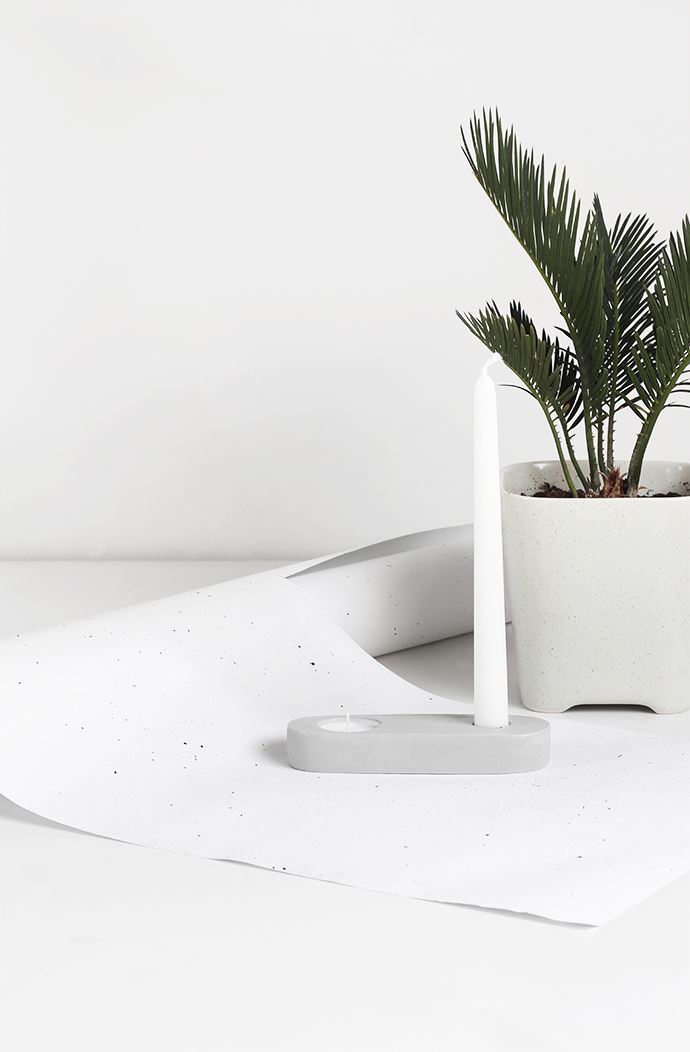 Since we're in candle territory, I couldn't help but highlight these Geometric Candle Holders from Brit + Co., created with wood beads, wood blocks, a paint pen and thin taper candles. Showcasing an abundance of geo style, these candle holders are very on trend: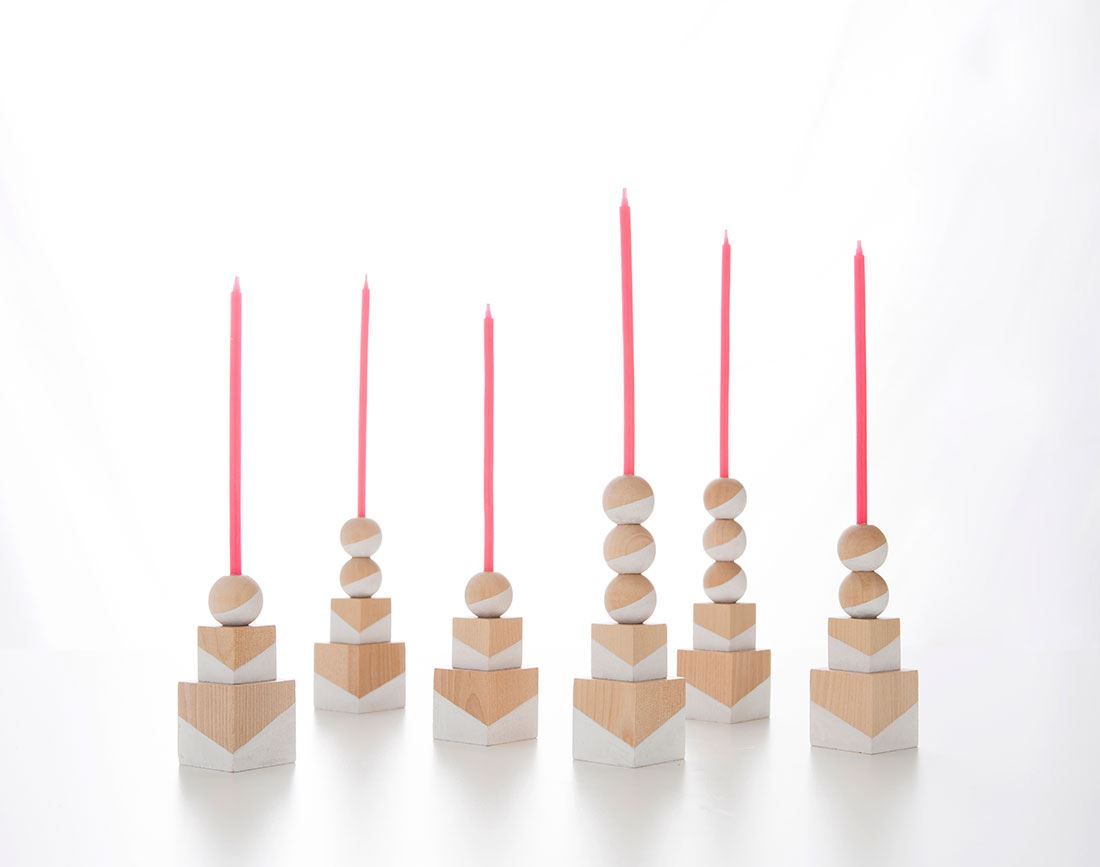 If you want to personalize the candles themselves, this easy painted candle project from Victoria Hudgins of A Subtle Revelry (for Julep) can be crafted with acrylic paint and a foam brush: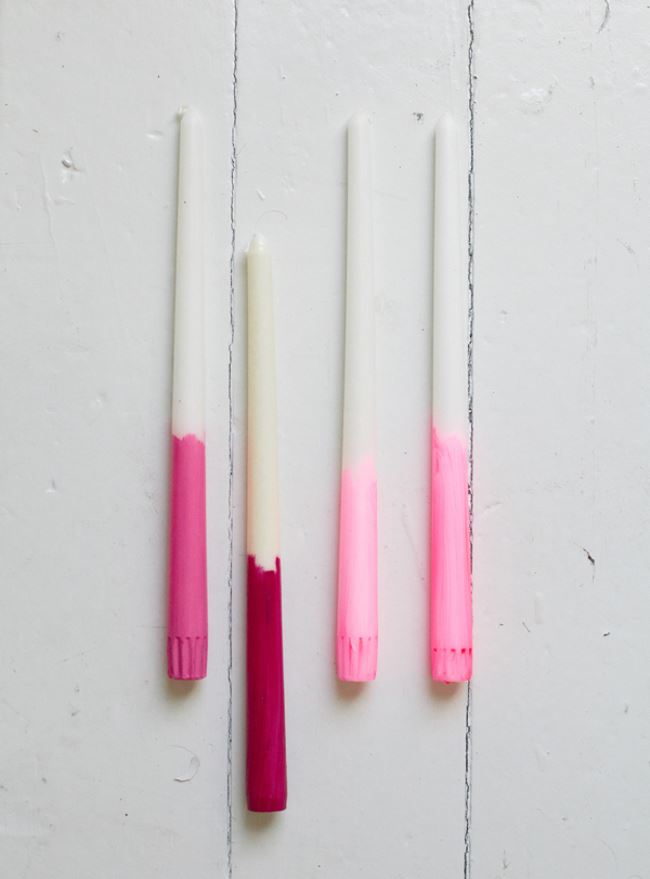 Ready to add some sparkle your gift exchange? These DIY Sequin Hearts from A Subtle Revelry are made from fabric stickers, sequin ribbon and glue. The sticker backing means you can adhere them to a variety of surfaces, from cloth bags to journals.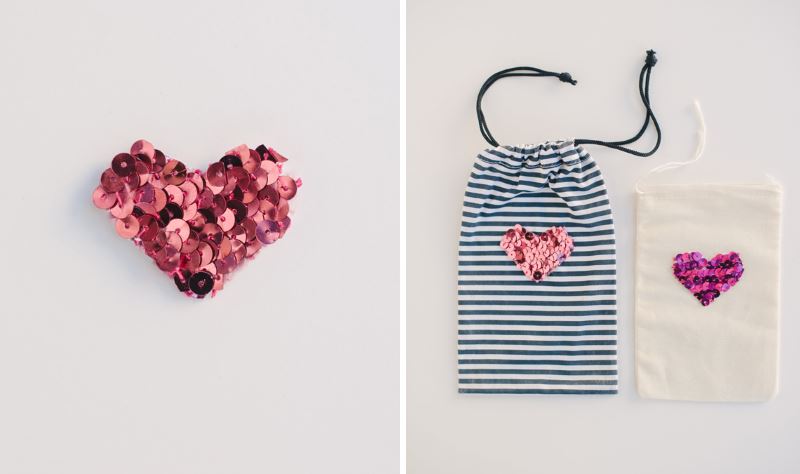 …And speaking of journals, these Washi Tape Journals from Design Love Fest couldn't be easier to make. All you need are moleskin journals with kraft covers and washi tape!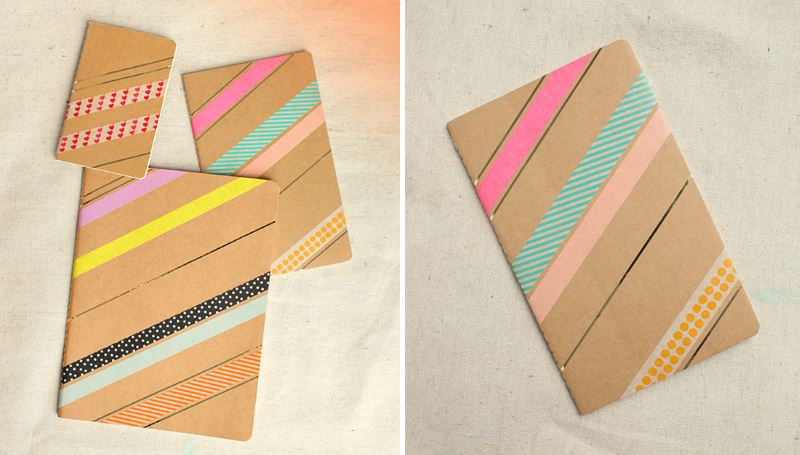 Jewelry Creations
Let's talk jewelry! The gifts below celebrate the art of adornment, whether you're adding gilded trim to a DIY dish or you're crafting an unforgettable bauble to adorn your best friend. When I first spotted these Marbled Clay Ring Dishes from A Beautiful Mess, I knew I had to make a few for friends and family. Oven bake clay is the ingredient of choice, along with gold liquid guilding.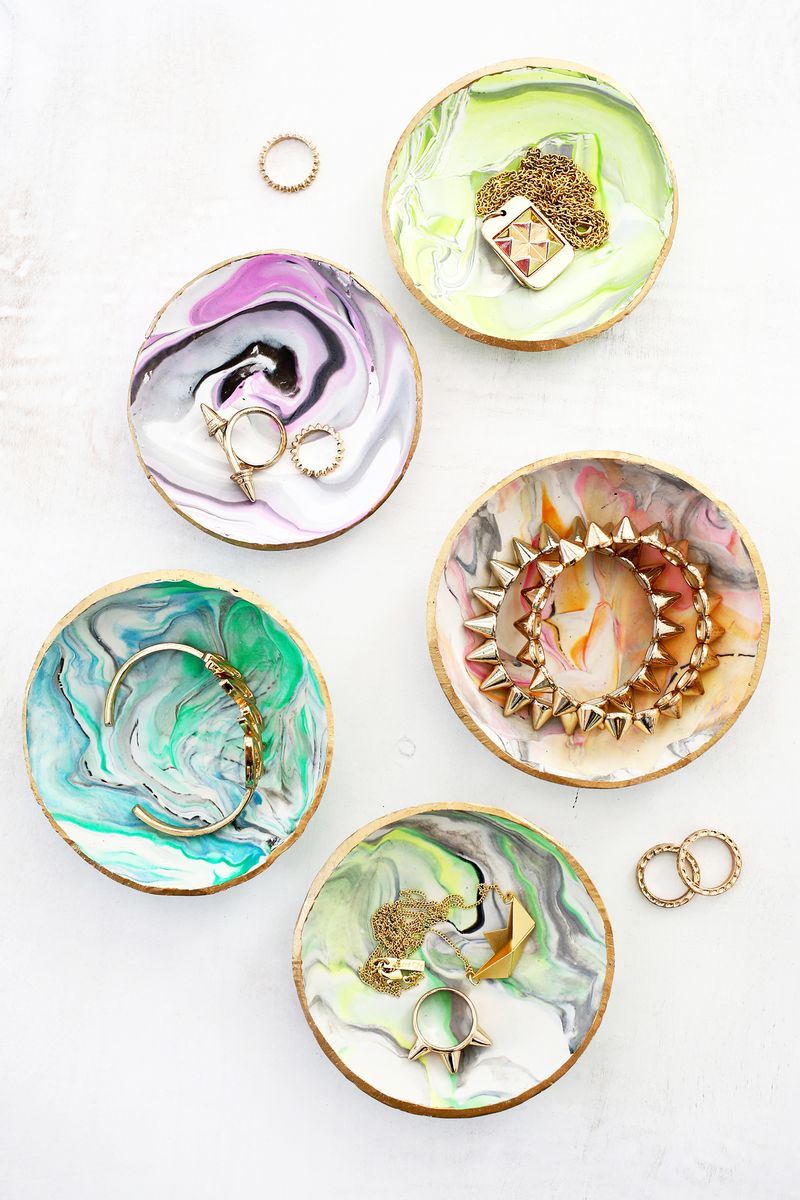 The ombre trend is still going strong, so this Ombre Wrap Rope Necklace from Brit + Co. is the perfect gift for your fashion-forward friends. White rope, fabric paint and a few other supplies will get the job done.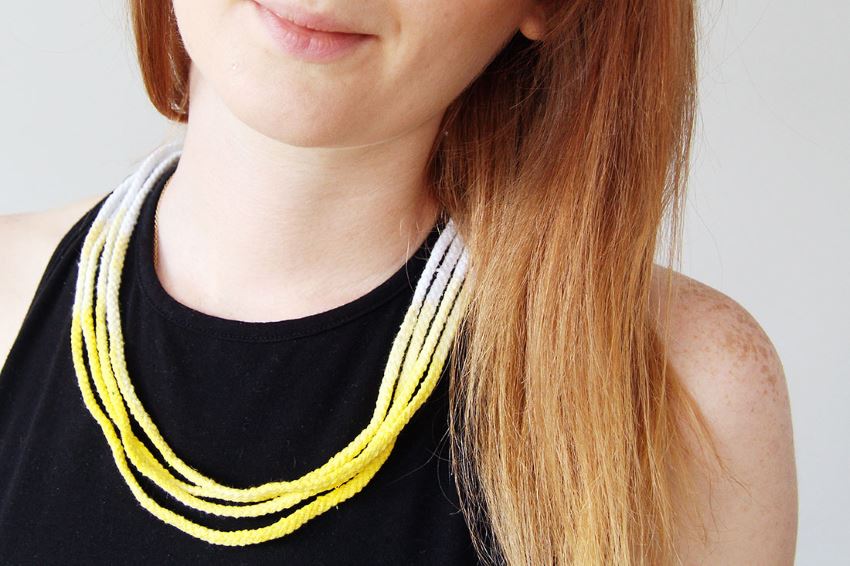 If you're crafty and you know it, clap your hands. Clapping will get you noticed, especially if these Skinny Leather Bracelets from A Beautiful Mess are around your wrists. Skinny bracelets that you can stack and layer continue to be popular, and with easy-to-find items such as leather cording, hex nuts and long gold tube beads as the supplies of choice, you can whip up a batch of these in no time.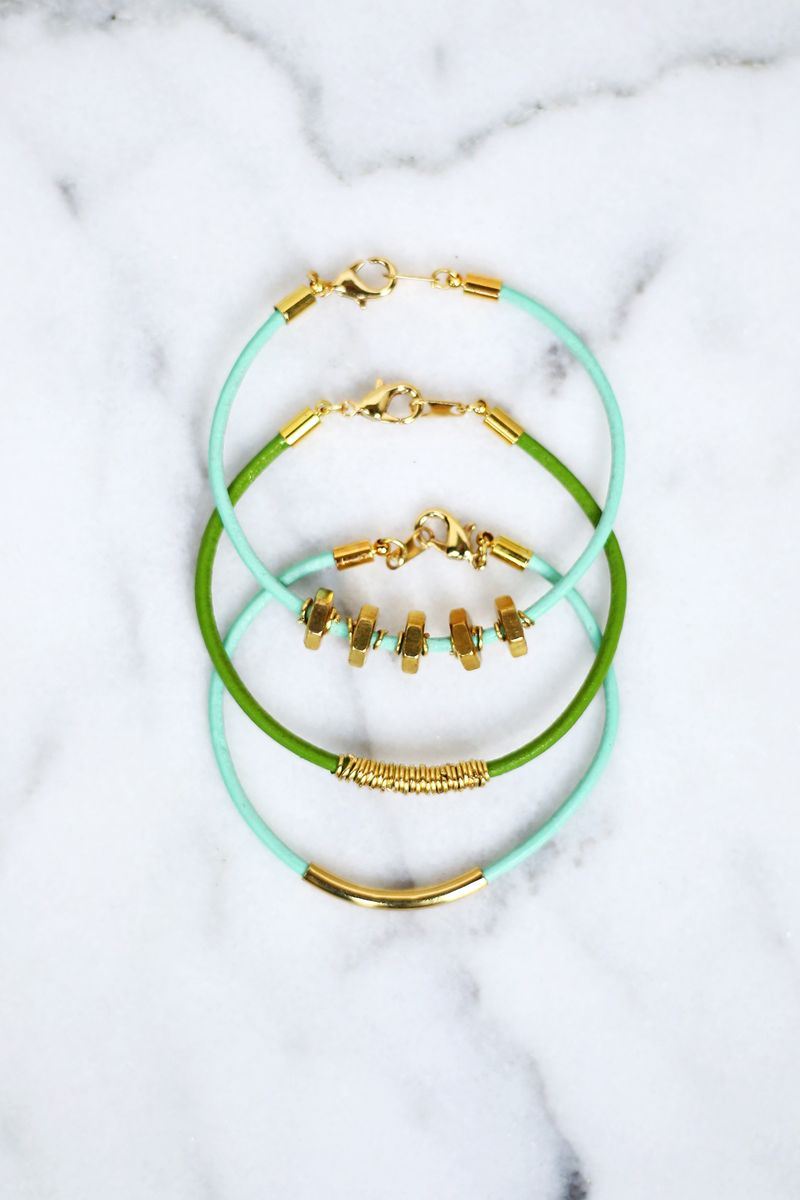 Pamper Your Loved Ones
There's nothing like a gift that inspires the people you care about to relax and rejuvenate. Especially when the gift is beautifully designed and made with care. These Refreshing Face Mists from Design Love Fest will make your friends and family smile, especially since they're crafted from ingredients such as essential oils and rose water.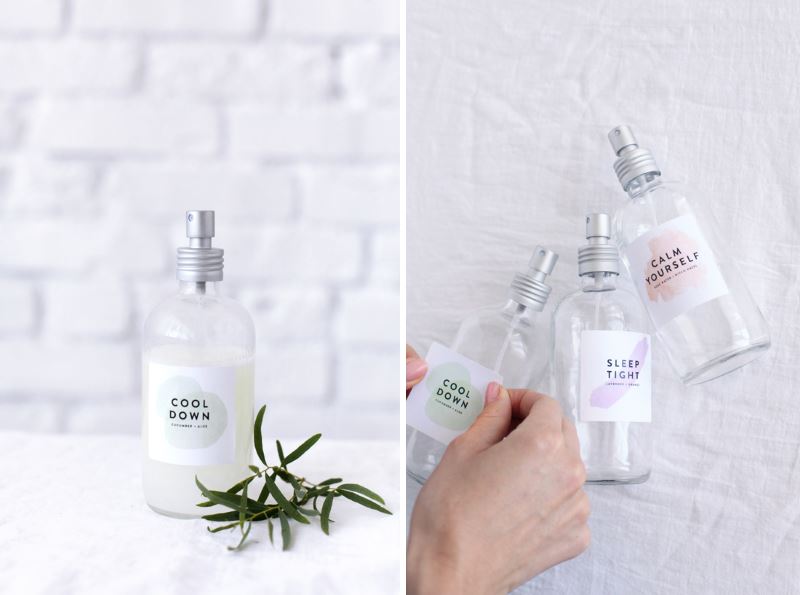 This DIY Coconut and Lavender Body Scrub from LEAF is an all-natural gift crafted from 6 real-world ingredients. Plus, the project instructions are accompanied by a helpful video that will guide you through the process.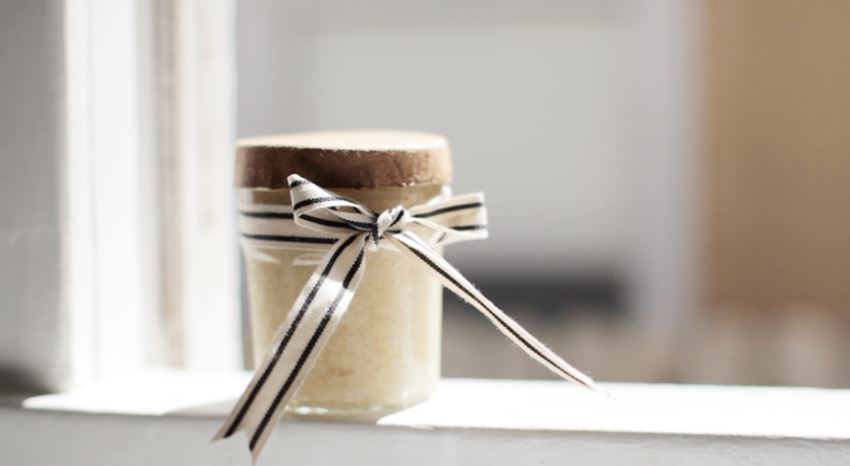 I've been on the hunt for a lemony recipe for refreshing soaps to accompany some crisp navy and white towels I've purchased for family members. This lemon rind soap from Popsugar is exactly what I've hoped for, and with easy-to-find ingredients such as unscented glycerin soap and lemon rind, I'll definitely be giving the project a try. Especially if I can track down a citrusy silicone mold: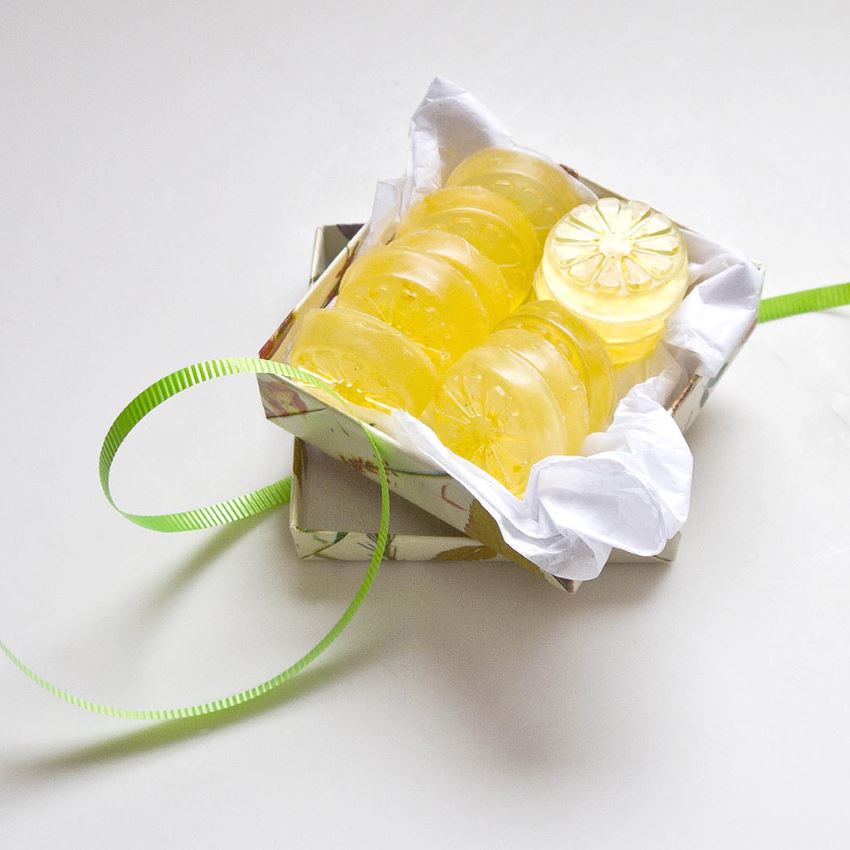 For the Kiddos
If you're looking for some great DIY gift ideas for kids (or kids at heart), these clever projects will bring handmade style home! If there's a special pet in the life of your beloved little one, try using a picture of this furry friend to create a Pet Pillow. You'll need fabric transfer sheets, an inkjet printer, cotton fabric, pillow stuffing, and this handy tutorial from The Band Wife.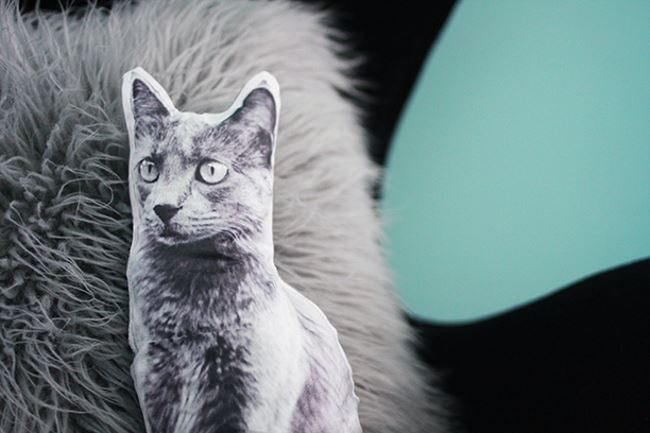 Donuts and sprinkles are so chic! In fact, sprinkle patterns have taken the design world by storm. Which is why this Simple and Sweet Donut Pillow from A Beautiful Mess is perfect for kids and adults alike. With some felt and a sewing machine, you too can craft your own!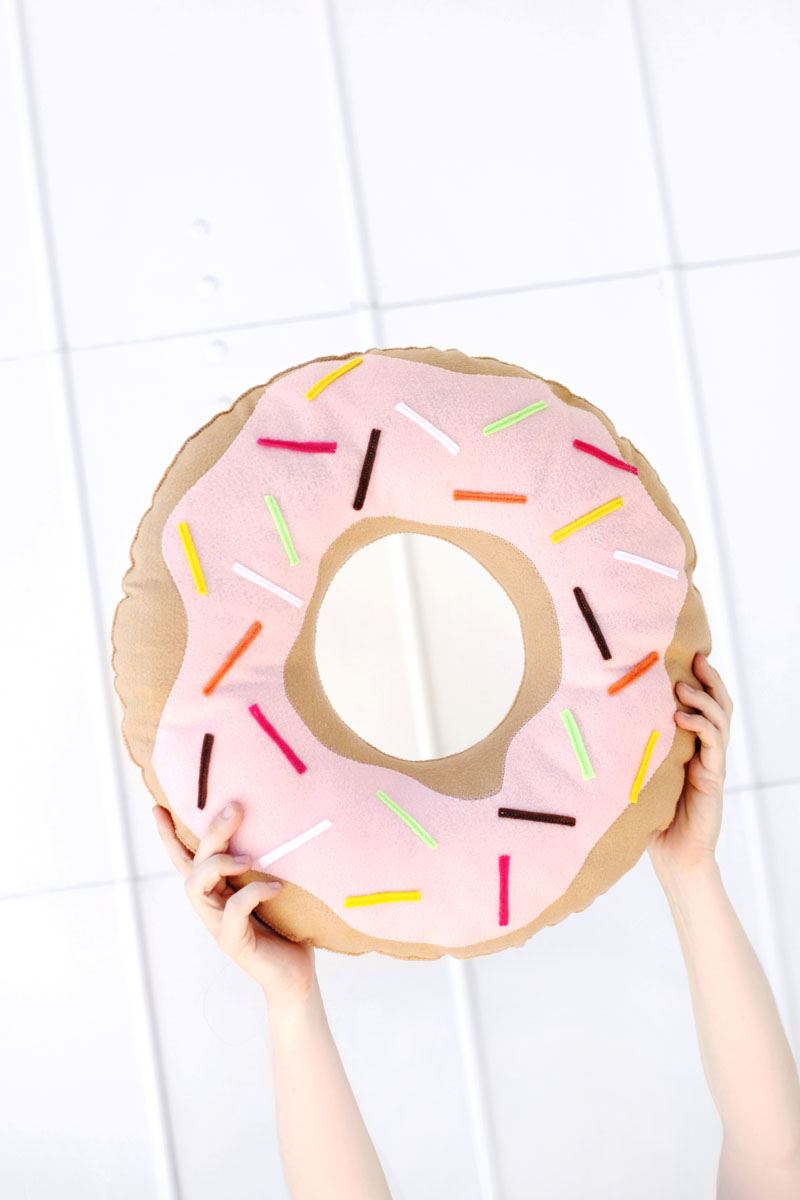 It's hard to find a child who isn't a fan of Legos. This DIY Lego Travel Box from Finley & Oliver is therefore a handy and creative gift option for the special child in your life. Use a wooden box with a sliding top (such as a cheese box), a lego building plate and a couple of other supplies to craft this standout gift that's sure to be a hit!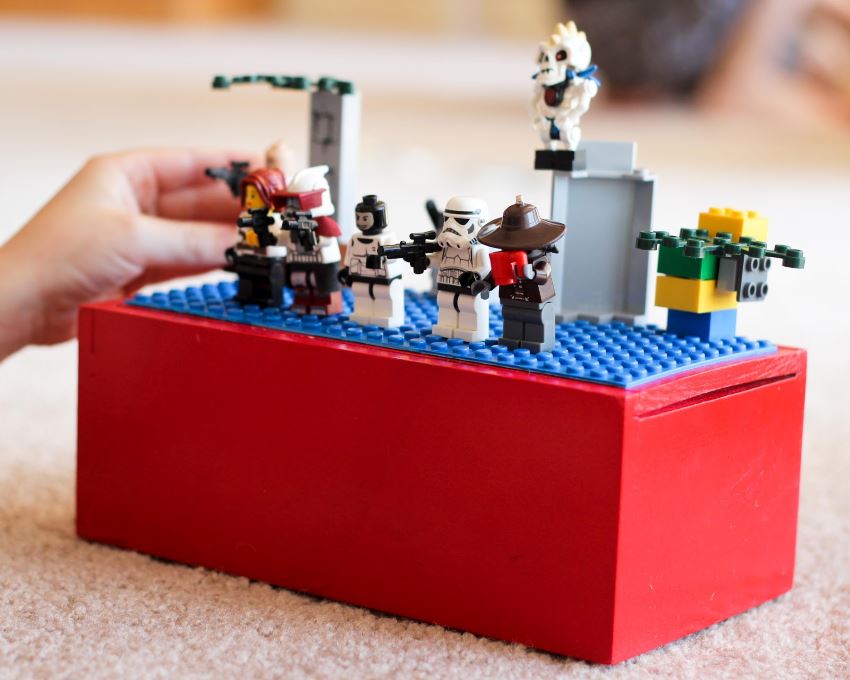 If you're willing to put some time into a very special project, consider crafting a sock doll. This DIY Sock Doll from MyDubio was created with a kit from Tiger. But you don't need a kit to get the job done. An abundance of sock doll projects can be found online, such as this collection of ideas.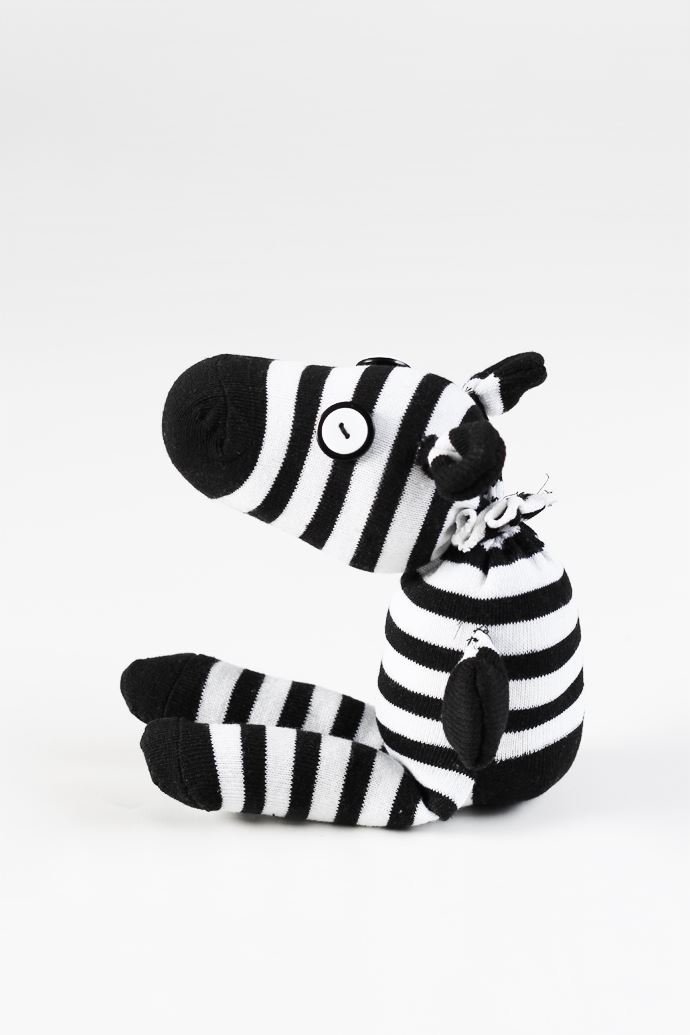 I don't know about you, but I'm feeling inspired to make an assortment of gifts for my nearest and dearest. I'll definitely be trying at least four of these projects! DIY options are perfect for gifters on a budget. Plus, they're extra special, since they're from the heart! Happy Holidays!