Renovating a classic home with its own defined style and unique features can be quite a challenge at the best of times. The task becomes even trickier when you are trying to preserve this classic style while giving the interior a fresh, modern makeover. This beautiful house in an affluent neighborhood of Greenwich, Connecticut was originally built in the 1920s. With Tudor style being popular from 1890 to the early 1940s in the US, the house was built with distinct pitched gable roofs, embellished doorways and other intricate features that were inherent to the style. The owners of the residence wanted to keep this timeless appeal intact, despite ushering in a modern ambiance.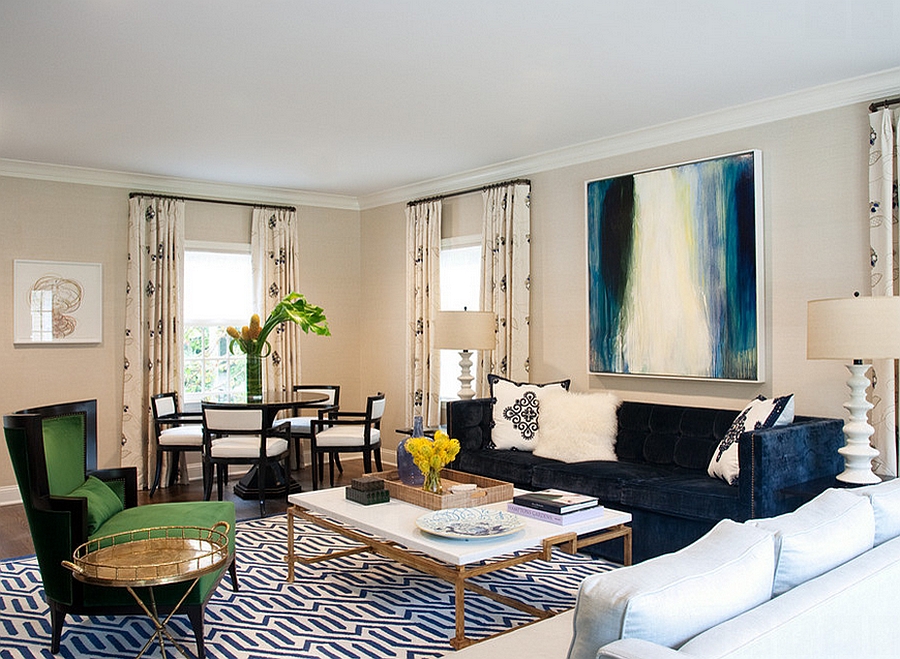 This delicate task of combining the old and the new fell to Marks & Frantz Interior Design, who turned to their trademark style of combining innovative design solutions with a touch of whimsy to get the job done! One of the first major changes undertaken was to open up the walls in order to drive away any dullness and give the home a bright, cheerful atmosphere. Sensible choices in terms of furniture and accessories helped in providing a beautiful bridge between the classic and the contemporary. Even though that backdrop of each room is kept neutral, bright blues, lovely yellows and refreshing greens create a lively, elegant home.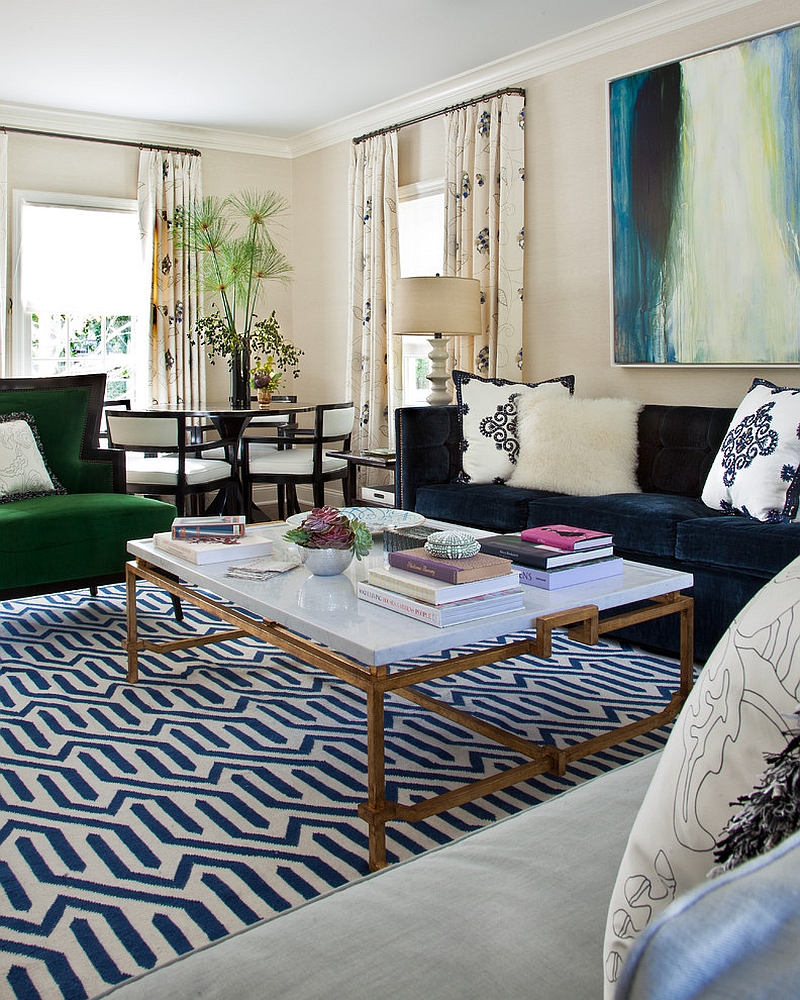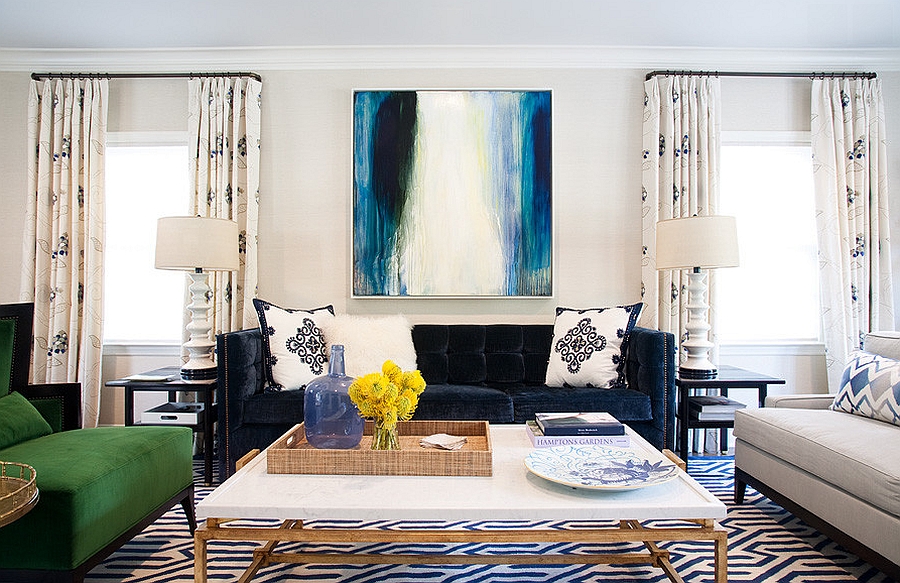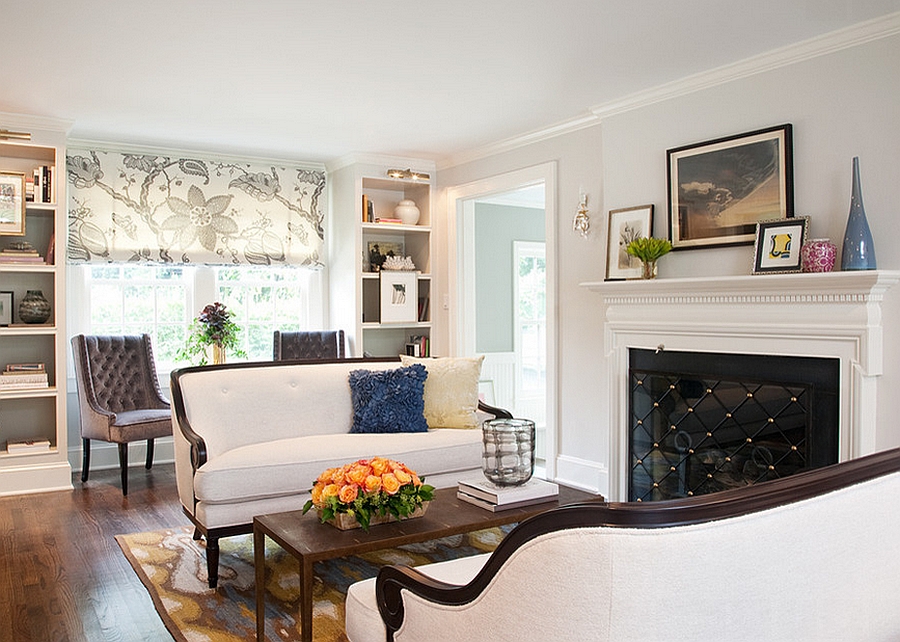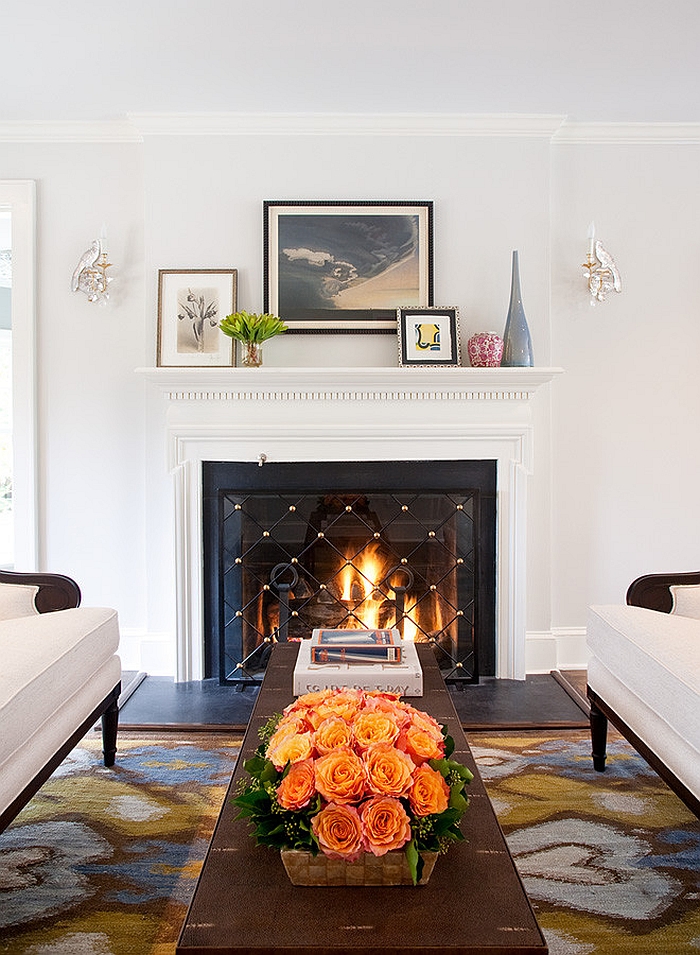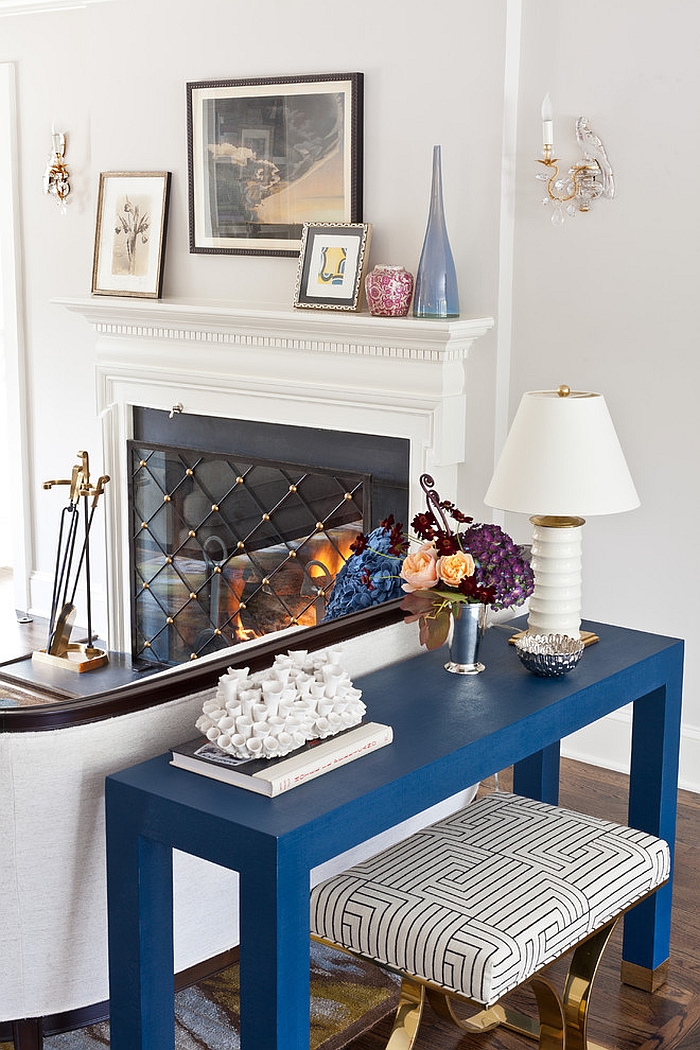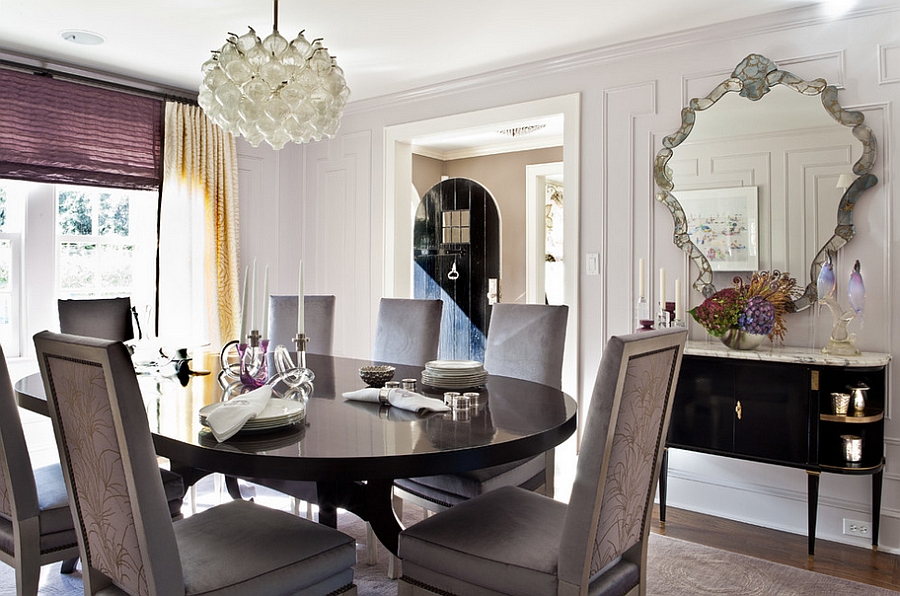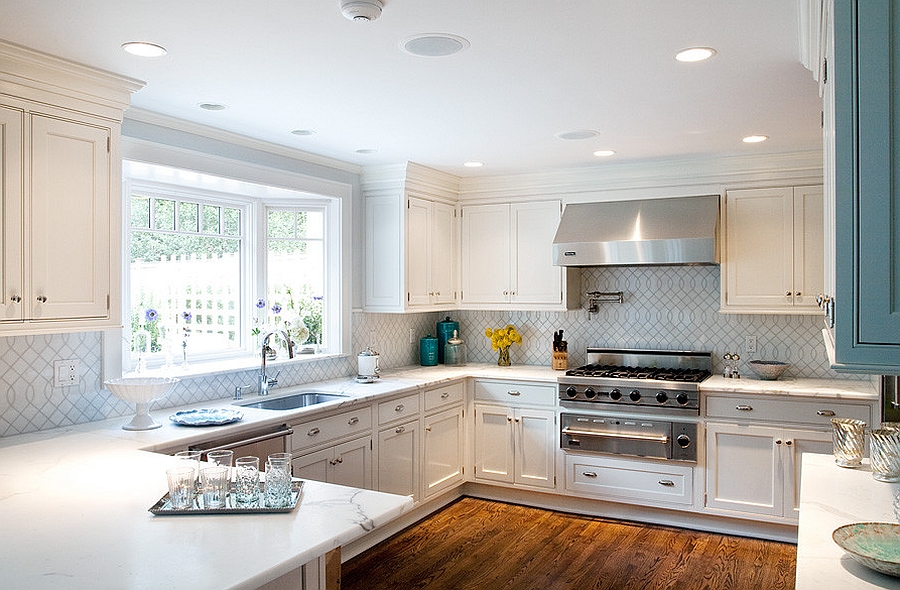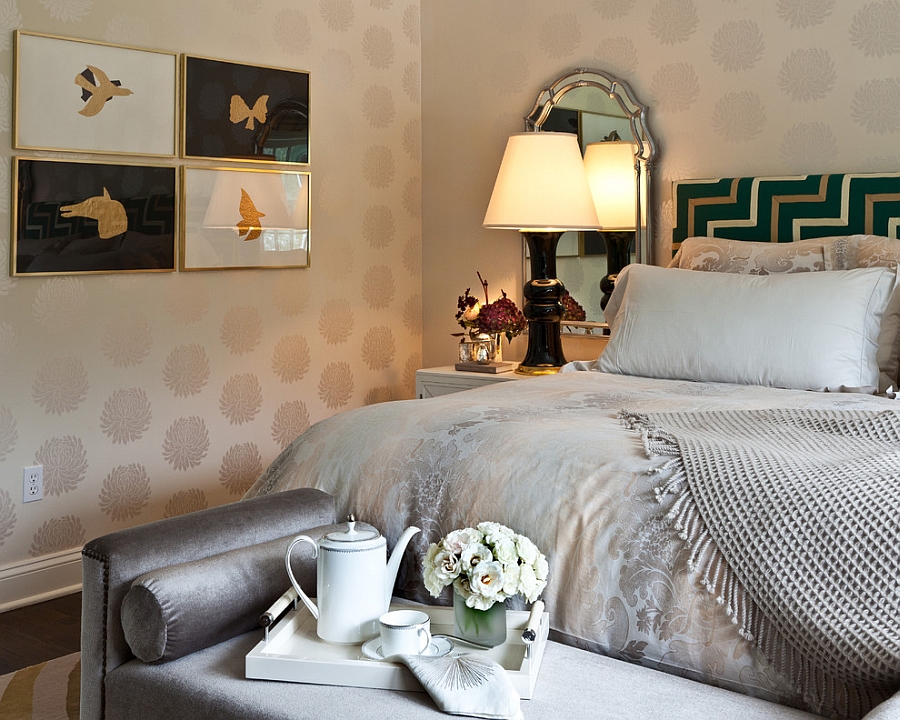 Eclectic spaces with a blend of vintage and modern pieces pleasantly surprise you at every turn. A spacious living area, family room, traditional kitchen and dining rooms make up the public spaces. Two old bathrooms were combined to give the master suite a more spacious and soothing master bathroom, and additional guest rooms, a nursery and a home office complete this revitalized residence.