We often are so obsessed with designing the perfect home that we forget about making it a fun, cheerful, and at the very least, an inhabitable space. The catalog look with super sleek surfaces, simple straight lines and bland neutrals is not a look that works for everyone. This vibrant and beautiful home located in the Boerum Hill neighborhood of Brooklyn, New York City is one such space where a multitude of colors, textures and patterns come together to shape a lively setting. Designed by Marks & Frantz, the charming home has a distinct feminine vibe that also gives it an inviting, cozy appeal.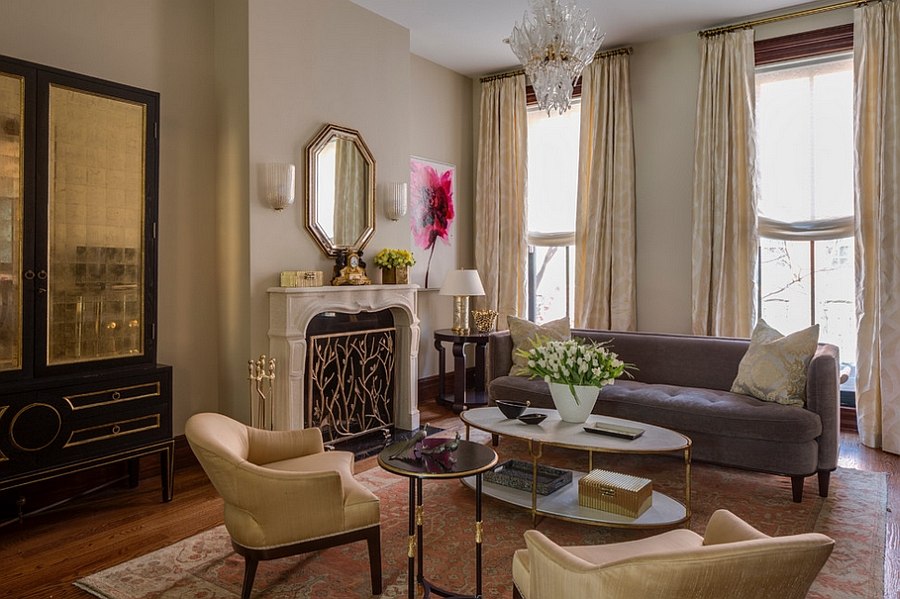 Combining a touch of whimsy with timeless beauty, the living room blends light cream shades with lovely golden accents to give the home an air of majesty. Plush decor, sensuous curves and pleasing shades give every room a soft visual appeal even as brilliant pops of bright color bring a sense of excitement. The dining room with bright splashes of orange and the kitchen banquette with the dazzling Turquoise Drape chandelier lend the home a trendy, transitional style. It is the girls' bedrooms, though, where the feminine aura is revved up with flowery wallpapers, drapes, decor and a generous splash of pink.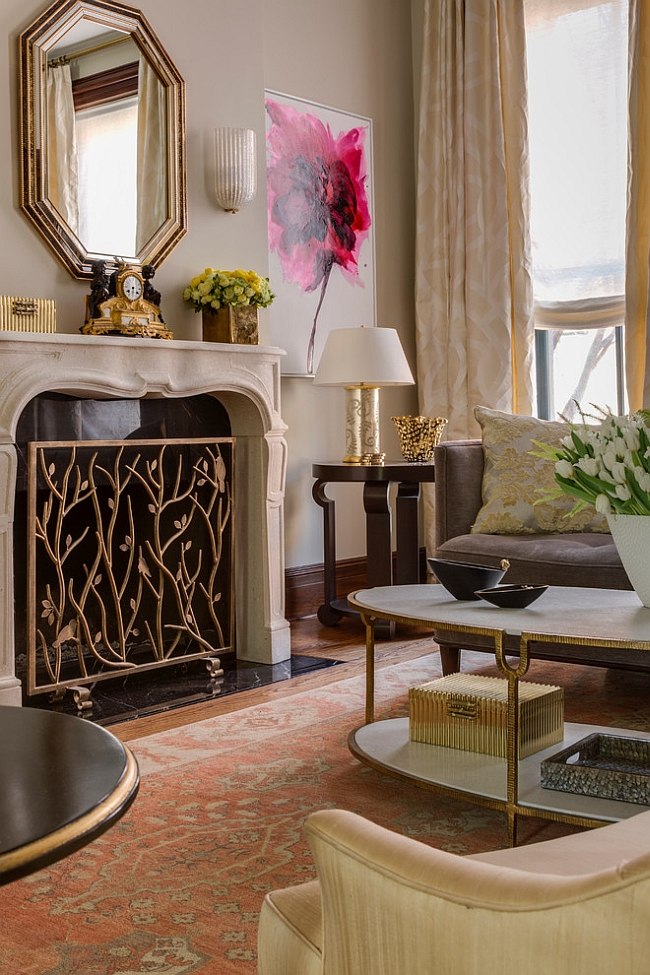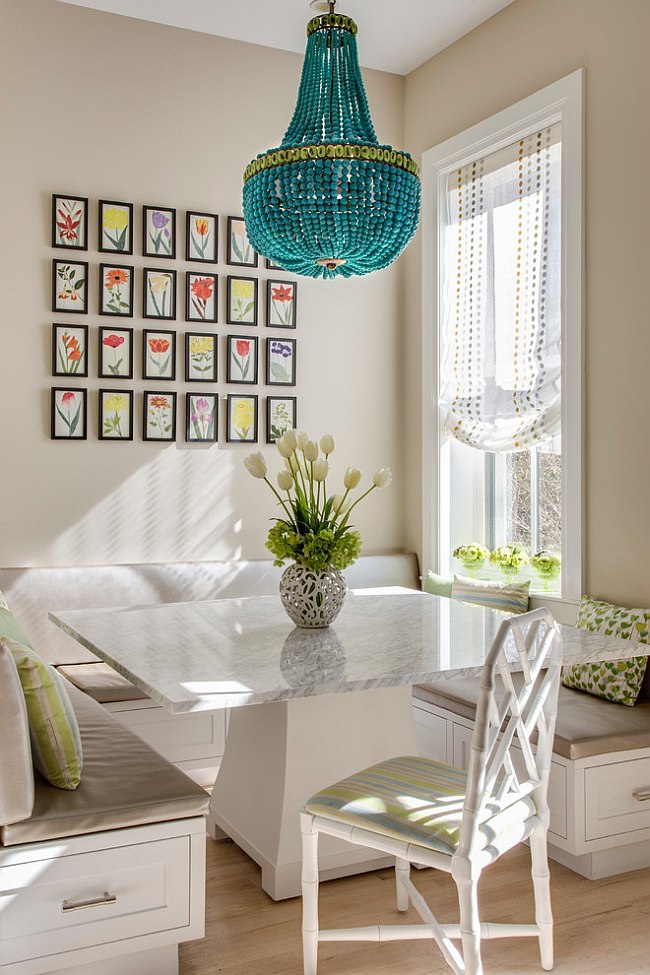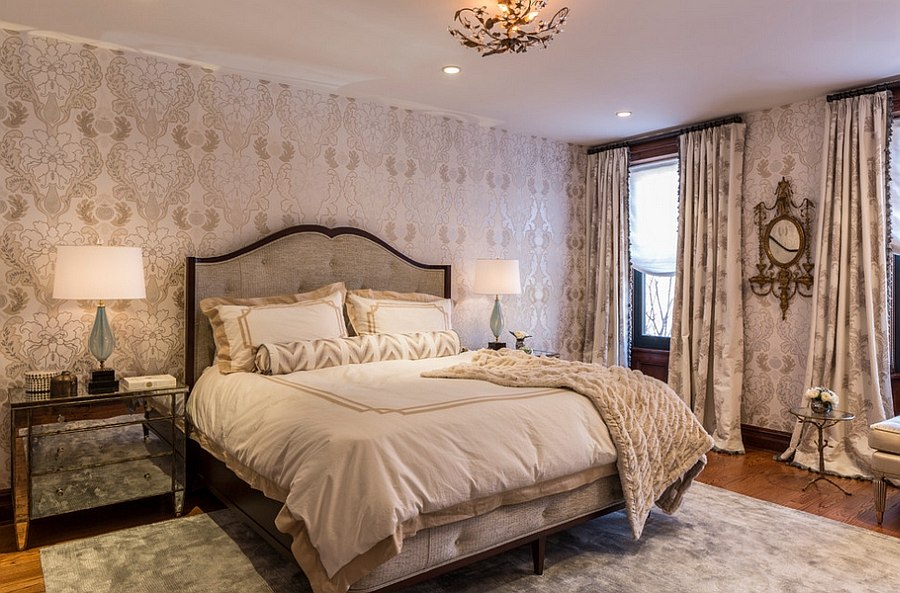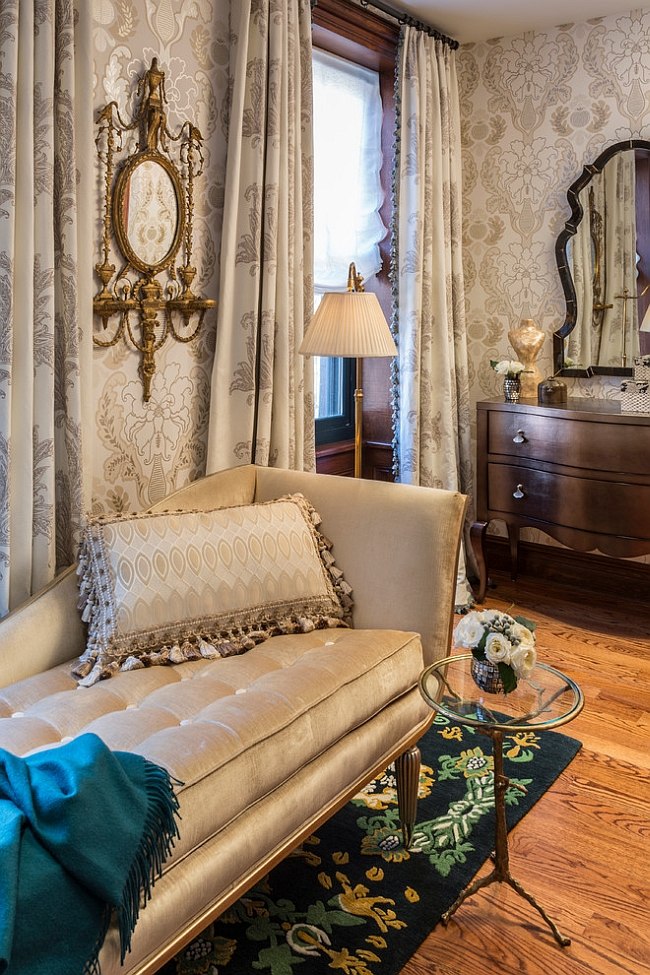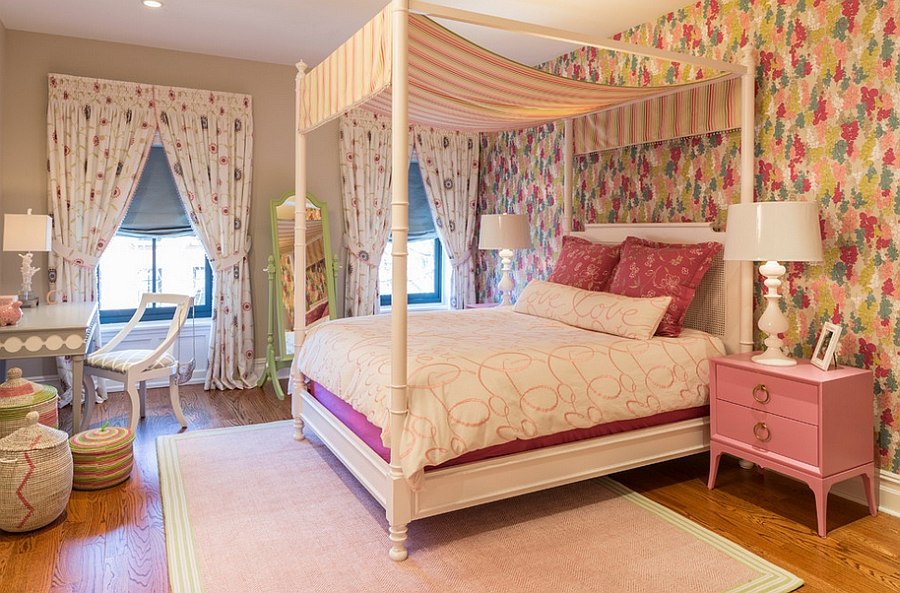 Wallpaper plays an important role in shaping the overall ambiance of the comfy master bedroom as well, which seems to borrow generously from Hollywood Regency style. A grand walk-in closet in pink, grey and gold that has ample storage space adds to the opulence of the home. Exclusive, innovative and glamorous, this Brooklyn home paints a picture of joy!