Bedding, furniture, storage. These are kids' room basics. Today's post is not about these essentials. It's about those little extras that can't help but put a smile on your face when you purchase them. A cool new lamp, a totally unnecessary but totally fun throw pillow. A toy that just might double as a display item on the bookshelf. These are the design-fabulous delights that take kids' rooms to the next level. The colder weather means a new season is upon us, complete with a slew of new children's decor offerings. Today I'll highlight a few of my favorites. Enjoy!
Toys and More
Let's start with the toys! I love the idea of displaying a child's most colorful toys on a shelf or bookcase. On one condition: the child is free to play with them whenever he or she wants! These are toys to be enjoyed, but they're interesting enough to become a part of the decor. Below we see The Hues Family (Set of 4) from The Land of Nod: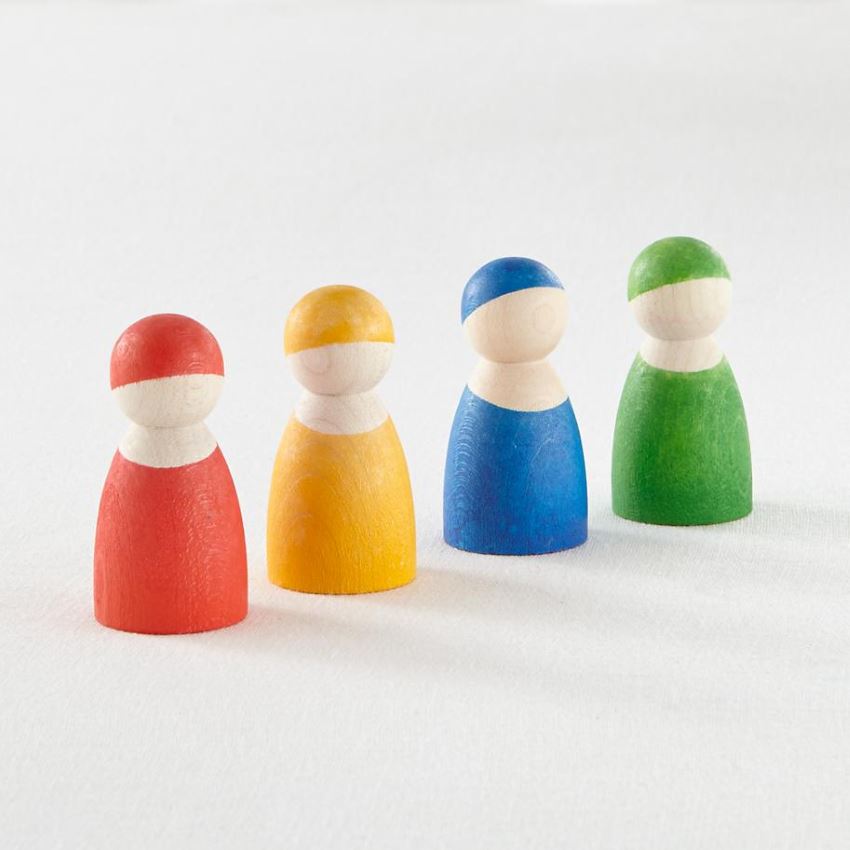 Speaking of toys that are interesting enough to display, it's hard to get more architecturally interesting than Blockitecture from Areaware. These nesting blocks designed by James Paulius are intended "to create a timeless toy that challenges the user's creativity and understanding of physical laws." Educational and stylish!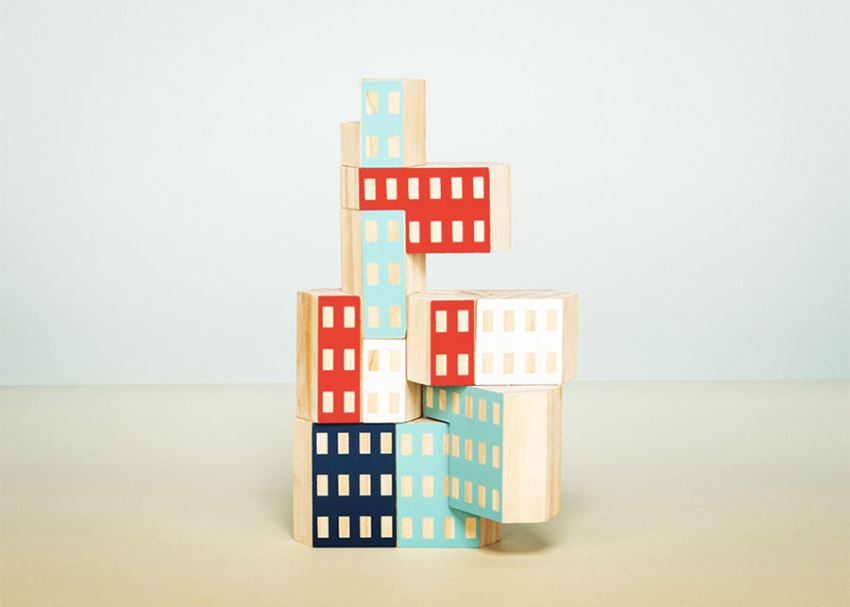 Ethereal, magical and delicious in a sherbet-y color palette, these Mythical Edition Stuffed Unicorns from The Land of Nod are designed by artist Sabina Gibson. Wool felt and polyfill have never been so enchanting!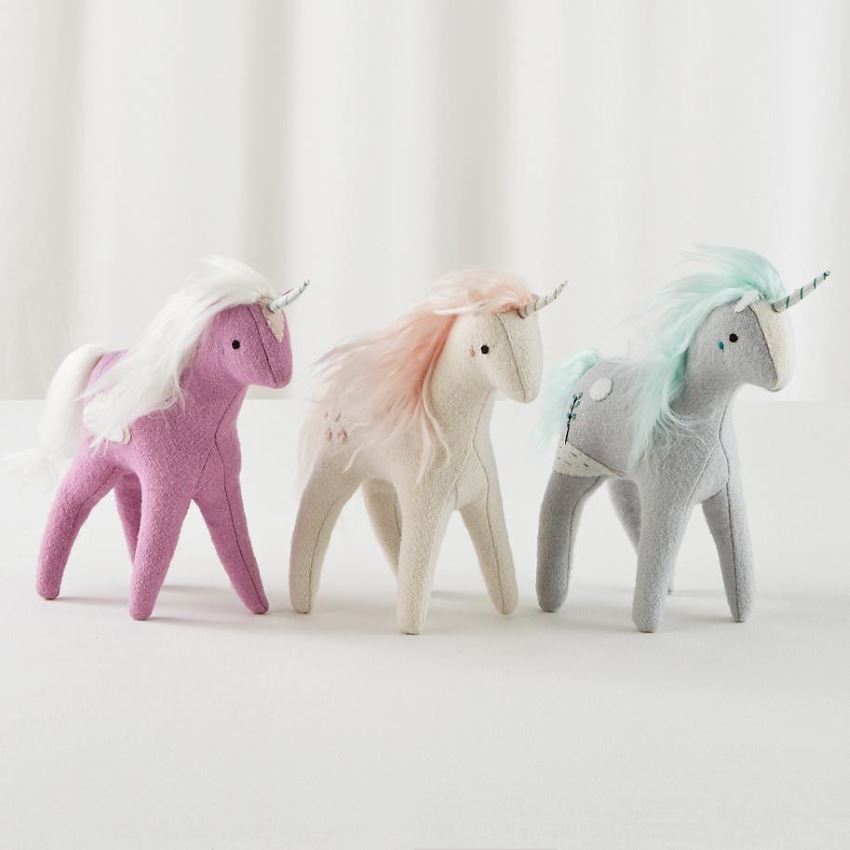 Need a place to stash extra pillows and papers in your child's room? These Galvanized Trunks from CB2 add both color and practicality. A good fit for older kids and teens. One trunk can do the trick, or stack them for a vertical display of vibrant shine.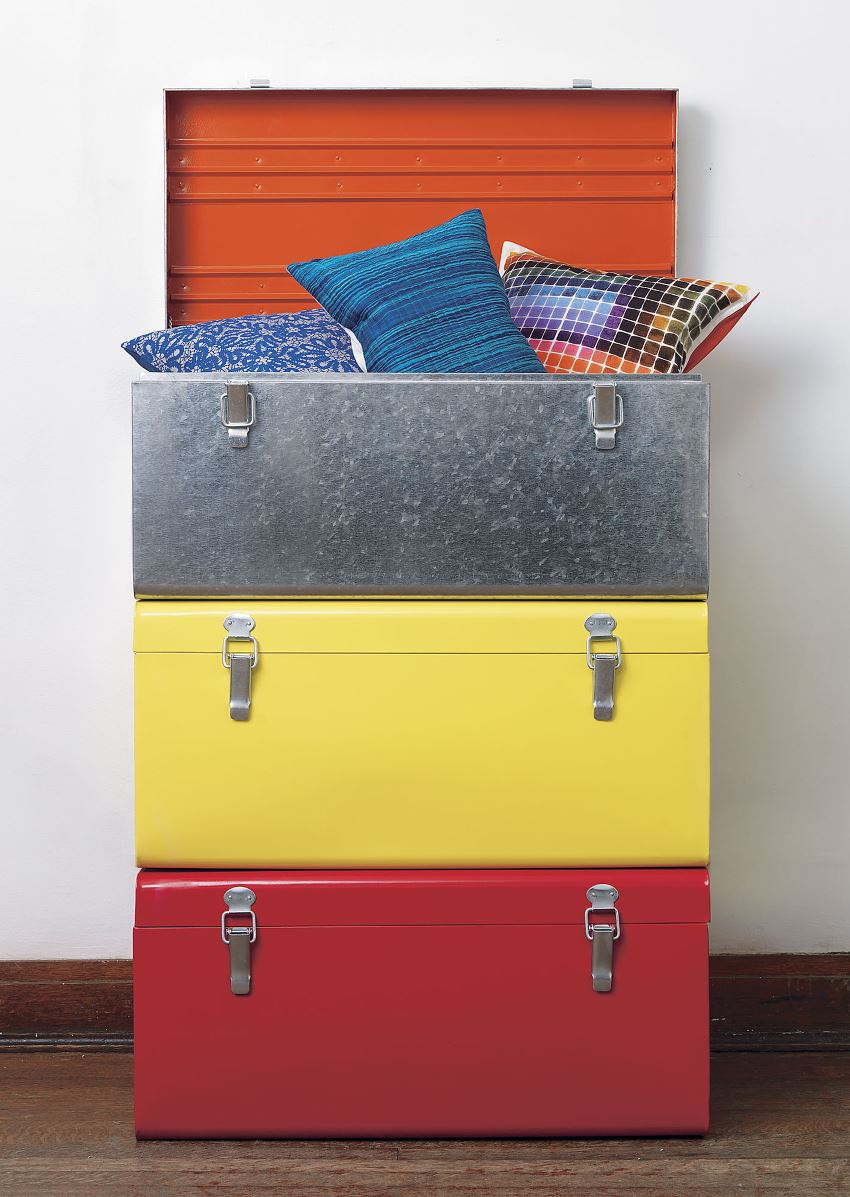 Unforgettable Pillows
Sometimes one interesting throw pillow can serve as a focal point for the room and help reinforce a design theme. And from a child's perspective, a colorful throw pillow is simply fun! This Toucan Throw Pillow from The Land of Nod brings the tropics home!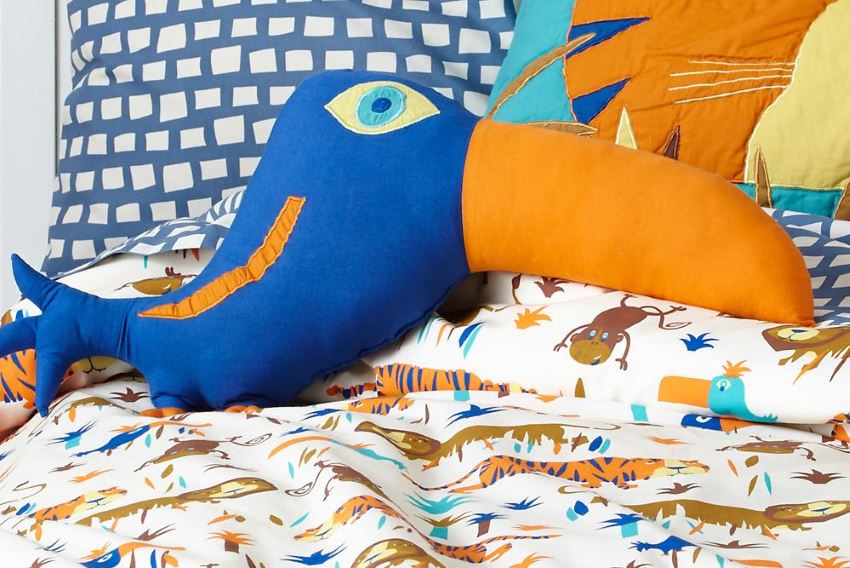 The pillow offerings from Ferm Living are whimsically divine. Below we see a sampling, including the grey Mountain Tops Cushion, crafted from 100% organic cotton: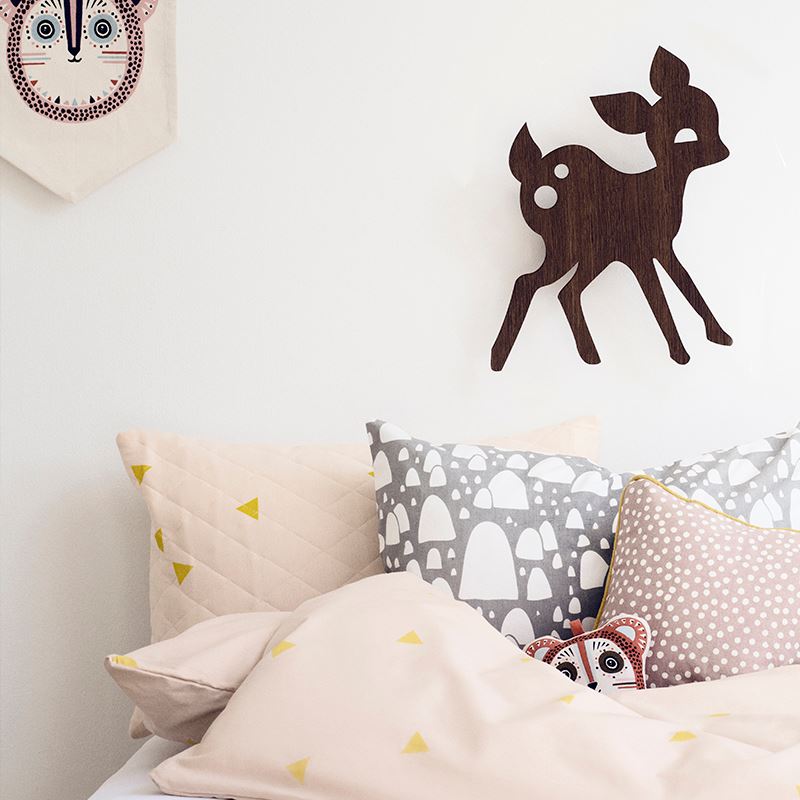 I like the idea of looking beyond kids' retailers to find fun decor options for bedrooms and playrooms. For example, this Walrus Pillow from CB2 is a standout piece that's perfect for a child who loves animals. Plus, the flip side of the pillow is a fetching shade of neon peach!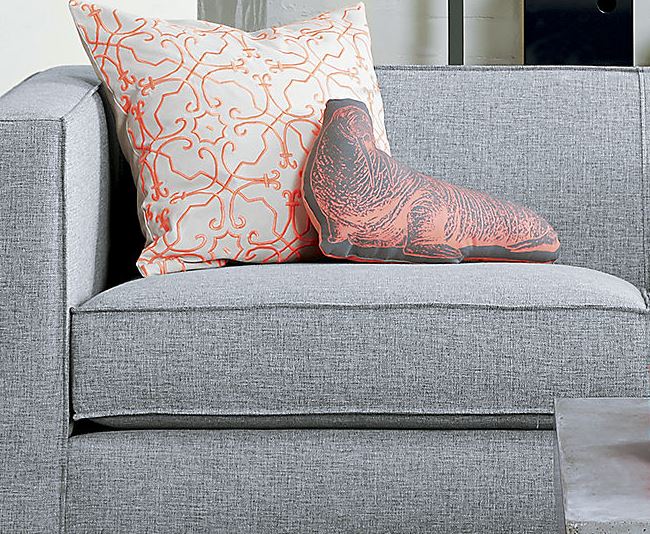 Another grown-up possibility that just might be perfect of a child's room? These Memphis Cushions from Hello Polly, designed by artist and illustrator Depeapa. The peach selection combines bold geometry with a playful pattern of sprinkles. Purchase one, or buy all three from the series!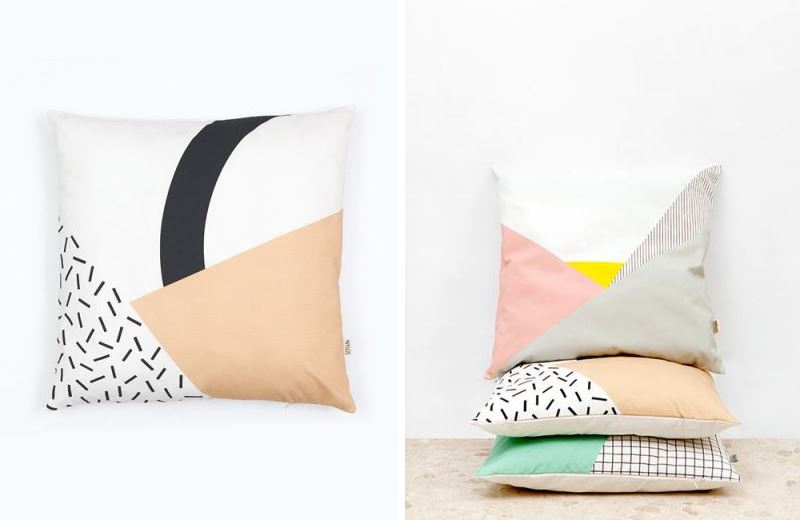 Illuminate the Space
We now move from cushions to lighting, and nothing commands attention quite like the Up and Atom Chandelier from The Land of Nod, based on the design of the '50s satellite Sputnik. Thought not recommended for use over a crib or bed, this sculptural steel selection has the power to be the centerpiece of your child's room.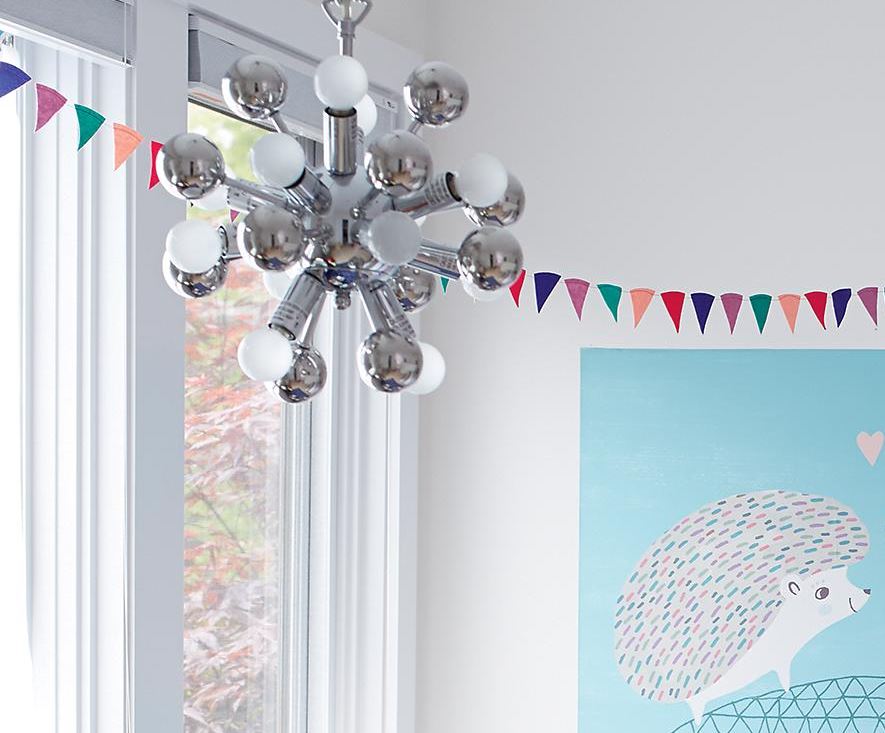 Need a little bit of illumination next to the bed or at the desk? These Penn Task Clip Lamps from PBTeen make a retro-meets-modern statement, thanks to a metal construction with a high-gloss finish. An adjustable arm makes it possible to get the lighting just right: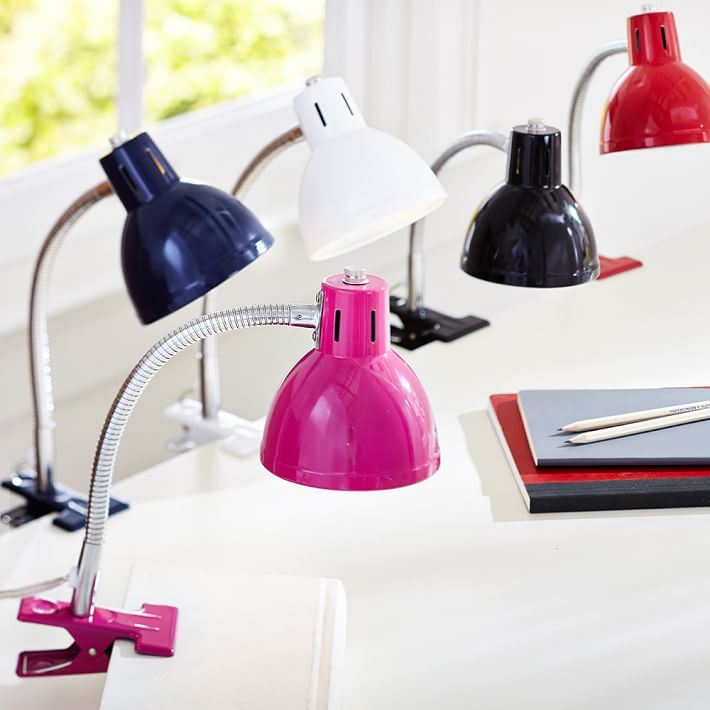 For a similar look with a tall twist, check out the Bright Idea Floor Lamp in Blue from The Land of Nod. Fun, modern and colorful, this item radiates style while adding practicality to the space it inhabits.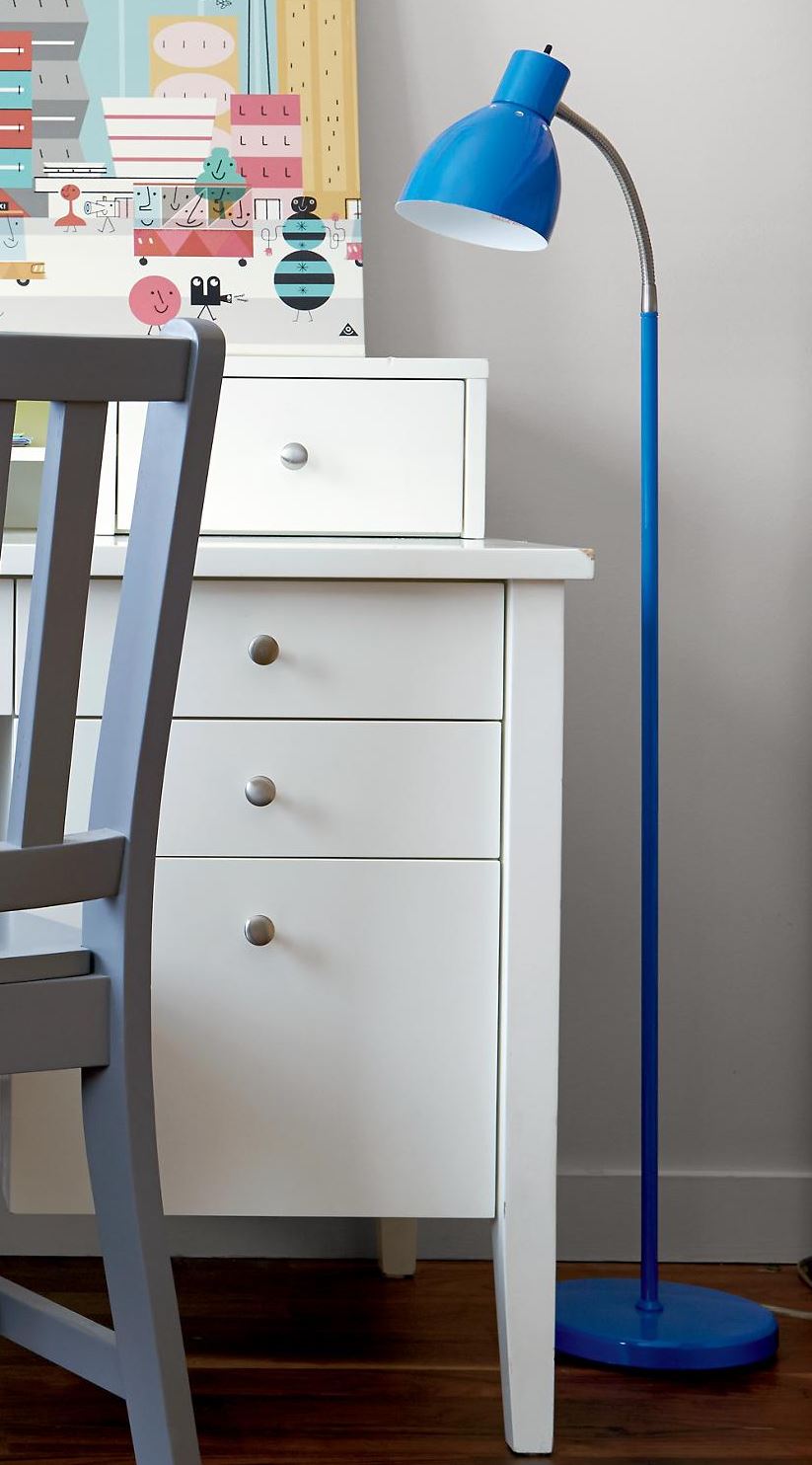 For a vintage take on creative lighting solutions, consider adding these Marquee Light Up Letters from Pottery Barn Kids, crafted of weathered steel (and plenty of personality):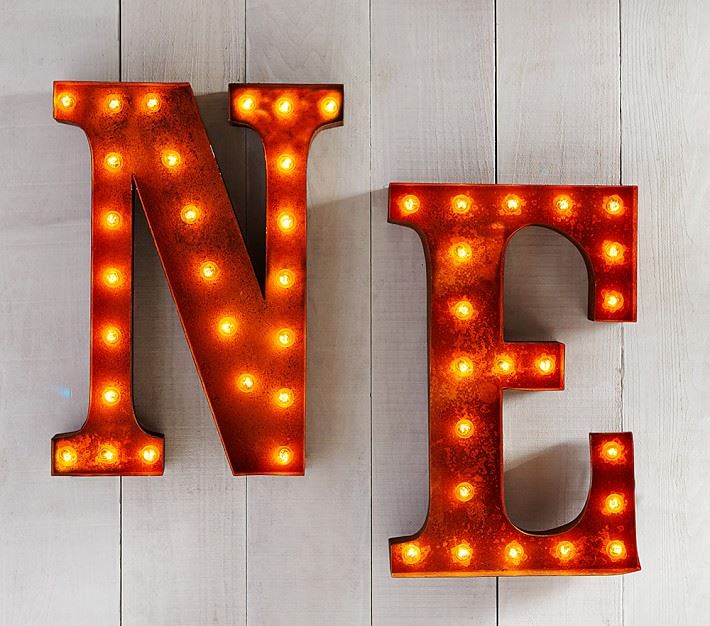 Deck the Floors and Walls
I'll end today's post with a few finishing touches for windows, floors and more. There's nothing like a statement rug, and this Sticks Round Carpet from Ferm Living shines with Memphis-Milano-inspired style. Crafted from jute, it's also durable: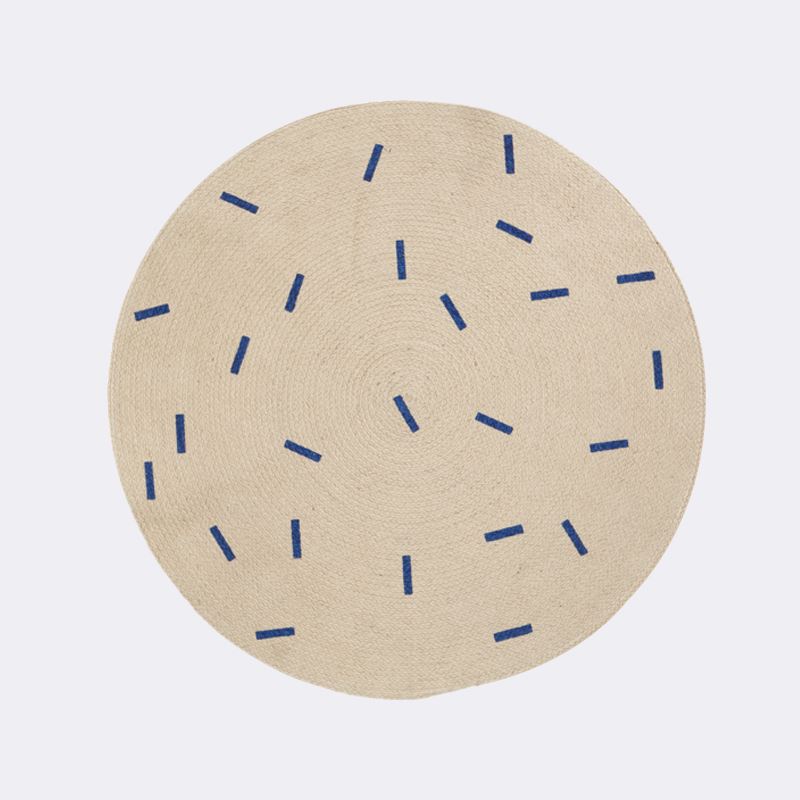 Add a bit of interlocking geometry with these Shimmer and Shine Rugs from PBTeen, And they're not just for teens! The pattern is sophisticated with a touch of glam, yet simple enough to add a stylish foundation to the space of any child, even a young one. Plus, the cut-and-looped pile is highlighted with viscose, creating a bit of shimmer.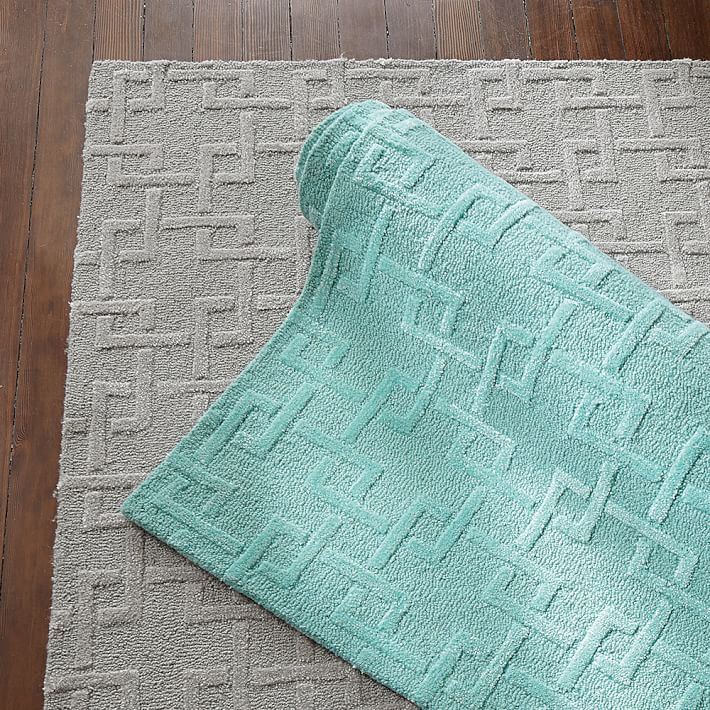 I'm a long-time fan of scallops and scales. There's something a bit Deco about the curves in these patterns, don't you think?! Below we see the Scallop Rug in gray and pink from PBTeen: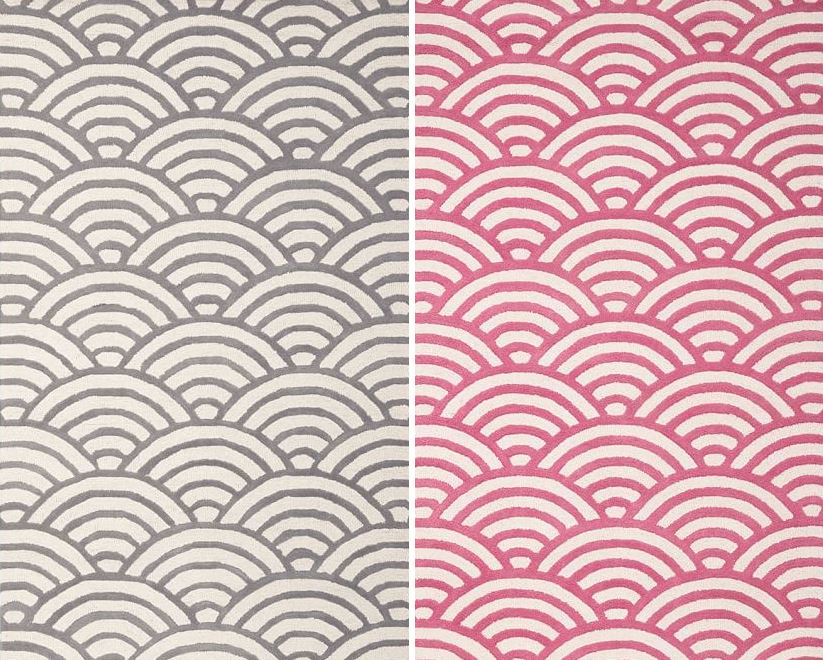 Say hello to the Boxter Plaid Blackout Drape from PBTeen, which includes a polyester blackout lining to help keep the room dark during times of snoozing. Yes, the pattern is plaid, but I see a grid! And that makes me smile. Grids are making a comeback, and this window covering is an understated way to enjoy the grid revival!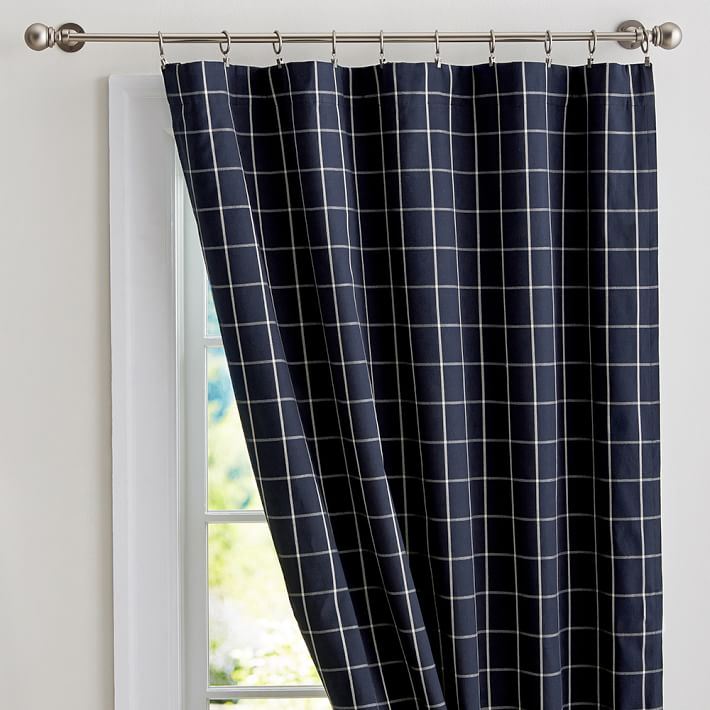 A child's room has got to encourage play. Perhaps this Home Sweet Play Home Canopy in Green Ombre from The Land of Nod will do the trick! A pennant trim surrounds the ring at the top of the canopy, and you can even purchase the matching cushion as part of the set.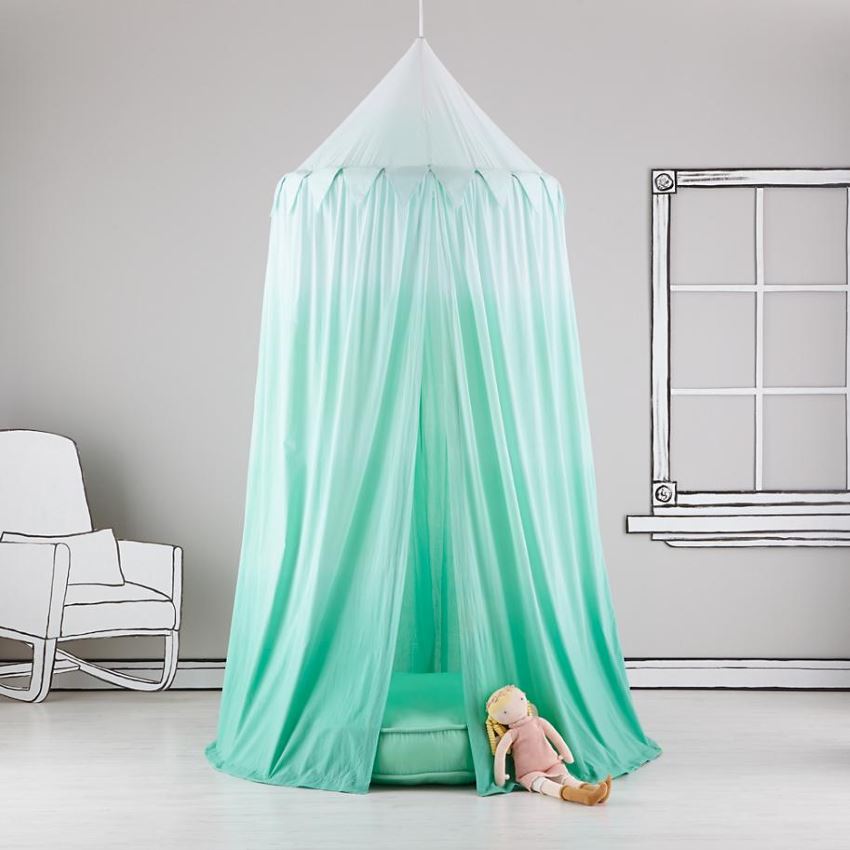 I hope today's curated group of children's decor finds has inspired you to add some unforgettable touches to the bedroom or playroom of your little one. Make it fun. Make it accessible. And make it unforgettable. Creativity can go a long way, and I applaud the creativity involved in designing the products above!