With fall well and truly here, many of us are busy making preparations for those lovely evening dinners and fun parties in the backyard. While the season brings with it an amazing array of hues, it is also the right time to brace ourselves for the winter chills. Bringing plenty of visual warmth wrapped in sustainable style indoors is the HALUZ Collection from Studio Vacek, which is made out of solid ash wood and willow branches. The fabulous series consists of a classy rocking chair and a simple bench that can be custom-crafted to the length of your choice.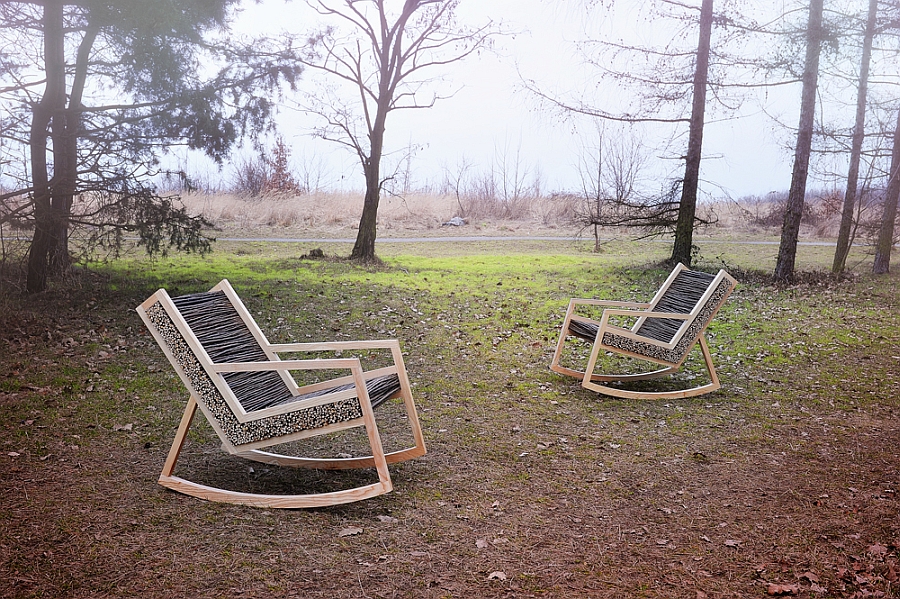 The beautiful HALUZ Rocking Chair has a 'sophisticated rustic' style, making it ideal for contemporary homes that intend to add a touch of textural contrast to a space dominated by stone, wood and glass. Inspired by the classic Scandinavian design principles, it has a clean and visually simple silhouette that is truly charming. The addition of willow makes each chair distinct while providing organic beauty to any space it adorns. With sustainable and eco-friendly decor currently making big waves, HALUZ also makes for a cool, trendy choice.
Complementing the chic rocking chair is the HALUZ bench that follows the same style and design principles. It also provides a versatile, additional seating option, and these beautiful furnishings will serve you well as you move into the spring and summer months. Easy to carry around, HALUZ is a perfect way to bring home some inspired, eco-friendly beauty!