I've been watching the holiday collections roll into my favorite retailers for weeks now, but I promised myself that I wouldn't post anything holiday-related until after Halloween. Well, I didn't make it too long, did I?! It's not that I think we should all be decorating our homes for the holidays in early November. But as a design enthusiast, I can't pretend that these amazing new finds don't exist. It's fun to be able to browse and plan our holiday vignettes without having the pressure of decorating tomorrow, isn't it? Now is the time to gather ideas and collect items at our convenience. With that, I give you the Decoist holiday decor preview, complete with mixed materials, geo flair and textured surfaces. Enjoy… [image from CB2]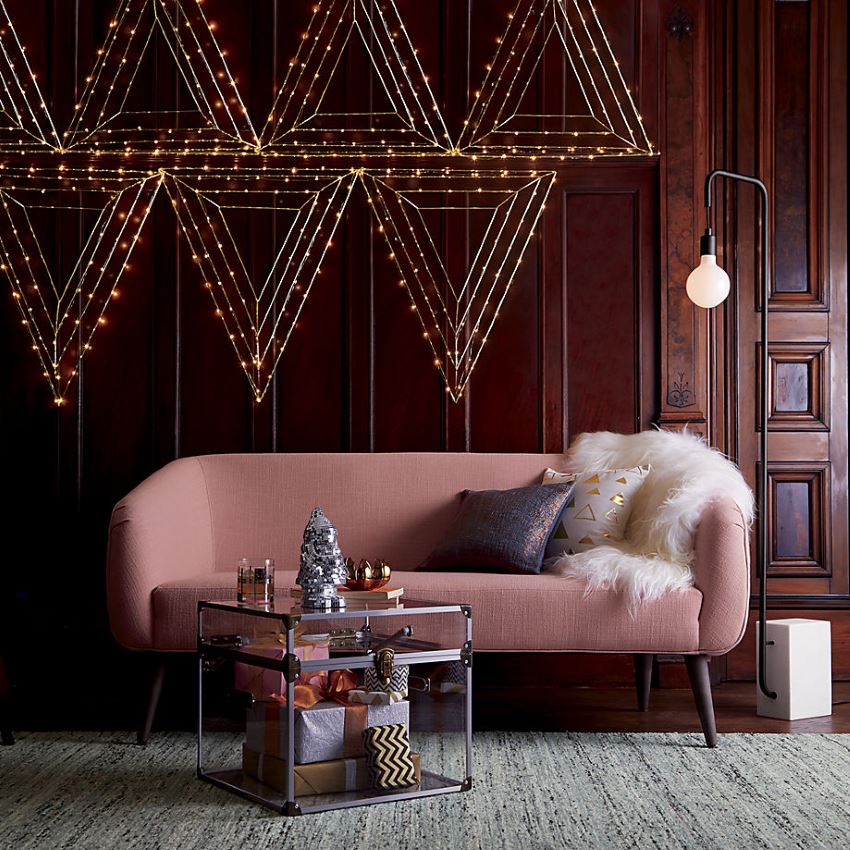 Staying Warm
Because we haven't officially hit the holiday season, I won't overwhelm you with an entire post of ornaments and tinsel. That comes later! There are many elements of holiday decor to celebrate, including seasonal pillows and cushy blankets, like the Fringe with Benefits Throw from CB2, shown below: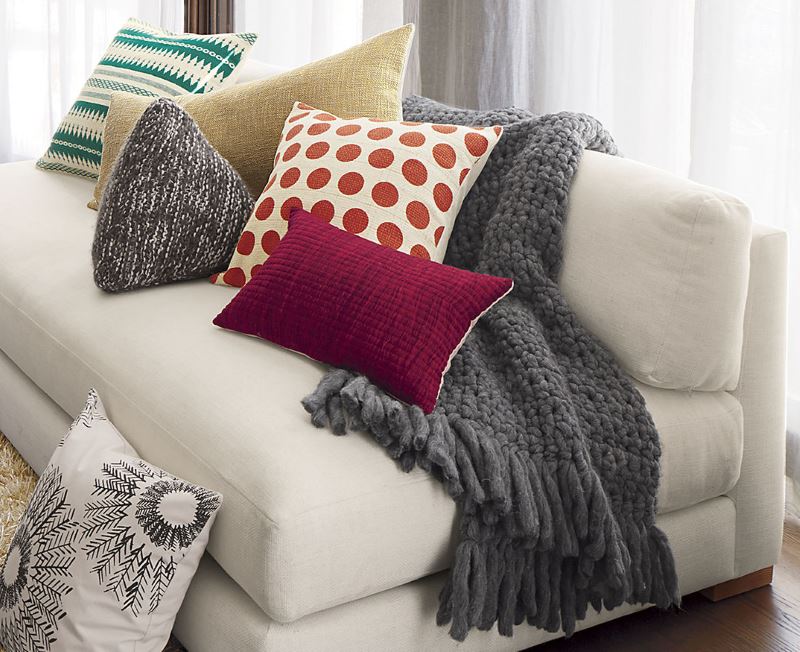 For many years, cute felted ornaments and handcrafted goods have taken center stage in the realm of holiday decor. While those items are still in style, it's been fun to see a new wave of modern trends hit the holiday scene. One of this year's biggest design trends is texture, and it has shown up in many a holiday collection. In the next image, we see Metallic Texture Pillow Covers from West Elm, featuring cotton velvet with a textured metallic print: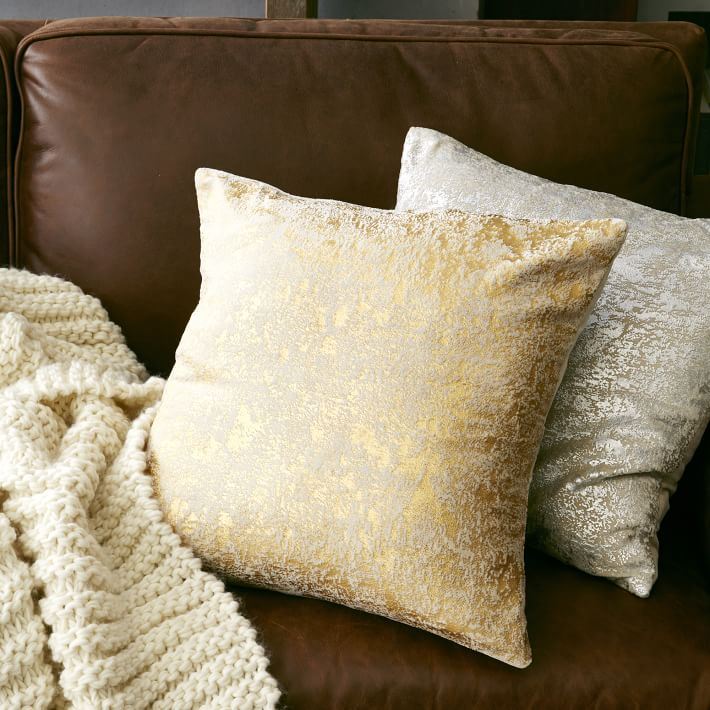 Obviously, metallic decor is still hot for the holidays. But this year we've seen some unexpected pops of color in fall and winter vignettes. One such color: teal. Which is why the Aubree Teal Throw from Crate & Barrel is right on trend.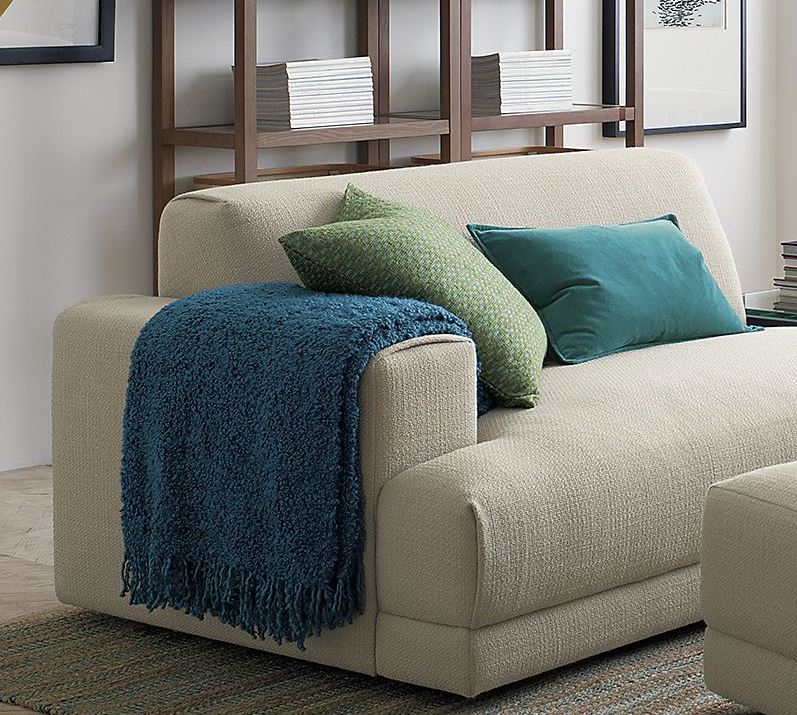 Holiday Tabletop Style
Let's talk tabletops. It's hard to imagine a bigger tabletop trend than gold-toned flatware. Mixed metals and unique shades such as rose gold have entered the realm of flatware. These Two-Tone Flatware Sets from West Elm are available in sets of 1 or 4 place settings: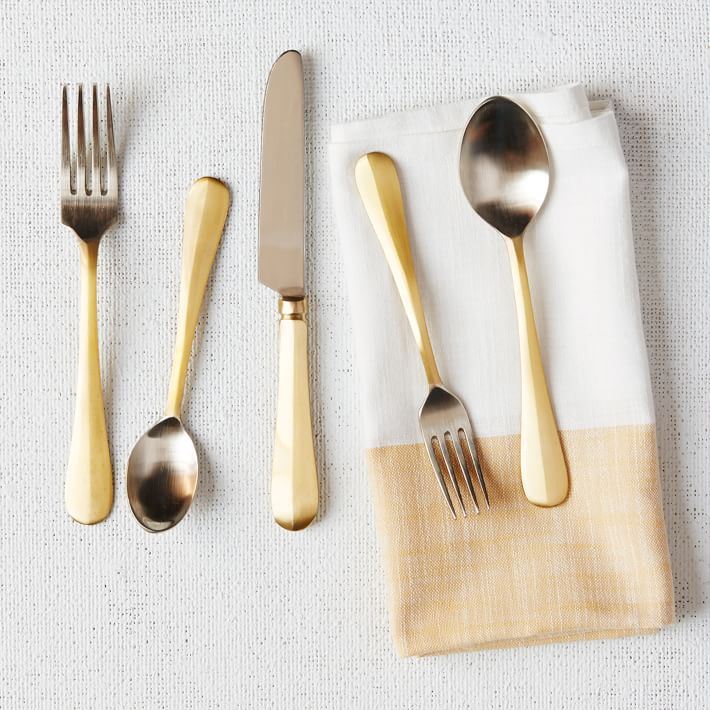 Geo is everywhere! It's no surprise that it's making an appearance in many a holiday collection. Leave these Gold Windows Placemats from CB2 on your tabletop throughout the winter. Their geometric pattern of triangles in grey, black and gold certainly isn't holiday-specific!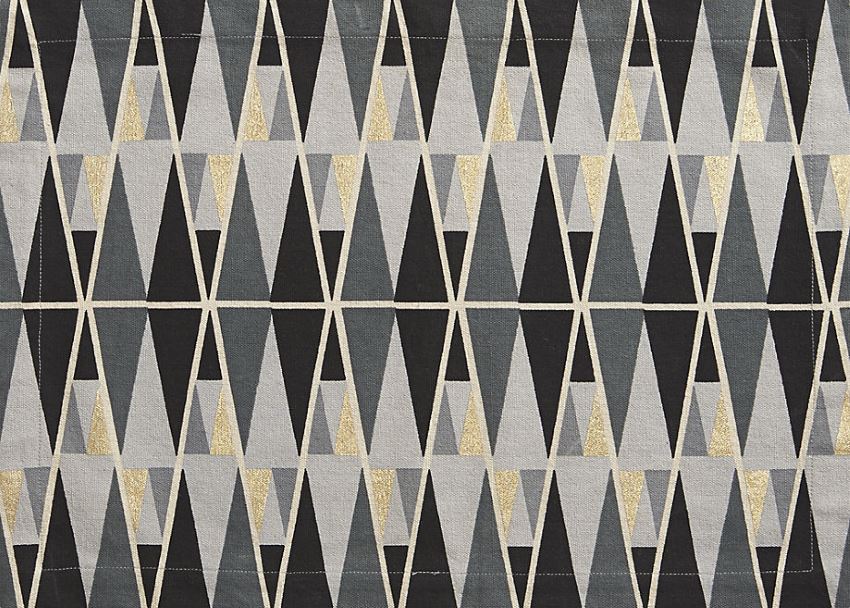 Remember when I mentioned that teal was making a bold statement this holiday season? Here's some serious tabletop proof! Say hello to the Intermix Dinnerware from CB2, featuring faceted pieces in shades of grey, aqua, blue-green and melon. Isn't this dinnerware divine with the teal napkins and jewel-toned consumables below?!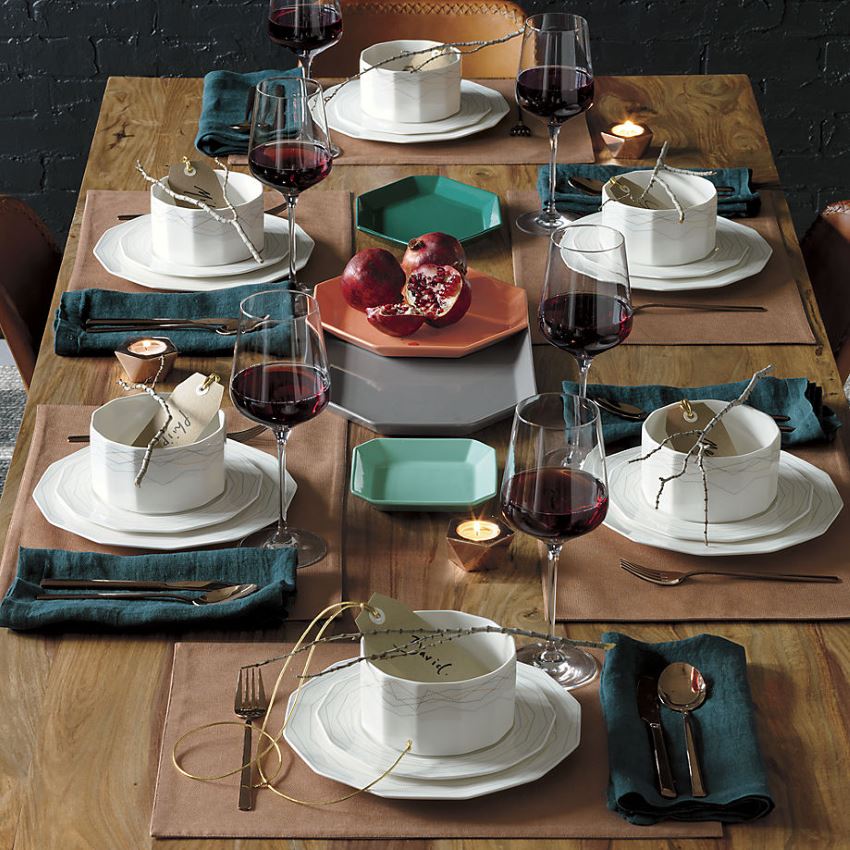 Glass meets metal in these Crosshatch Drinking Glasses from DwellStudio, shown with a range of other finds from the Crosshatch line. The secret to the sparkle? 24-karat-gold detailing!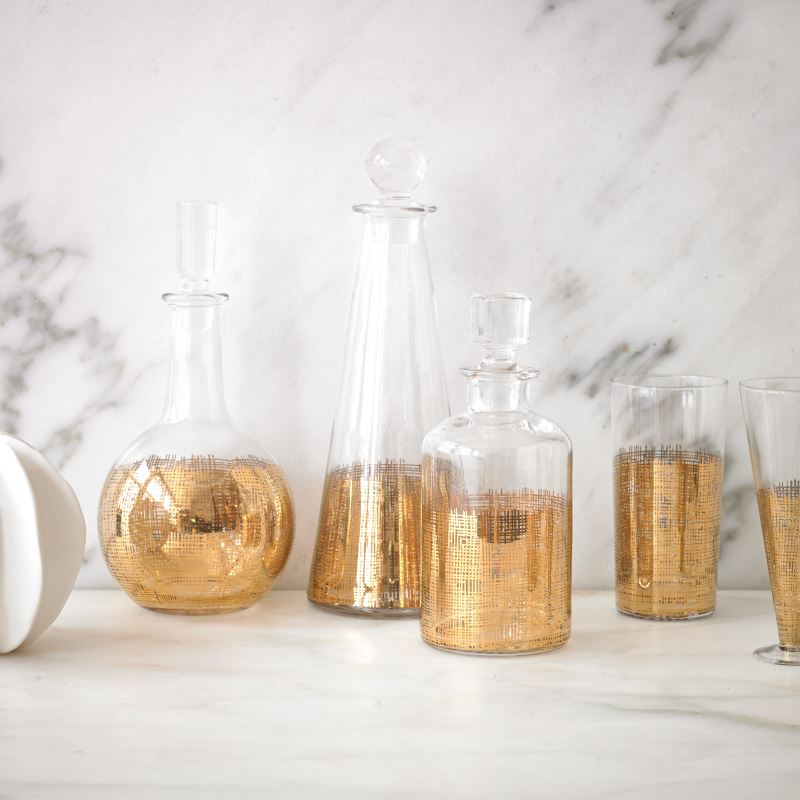 Don't forget the icing on the cake that is your table setting. Candles can provide such shine. Especially when they celebrate today's geo mania. The Gami Rose Gold Candleholder from CB2 is crafted of brass with a rose gold finish.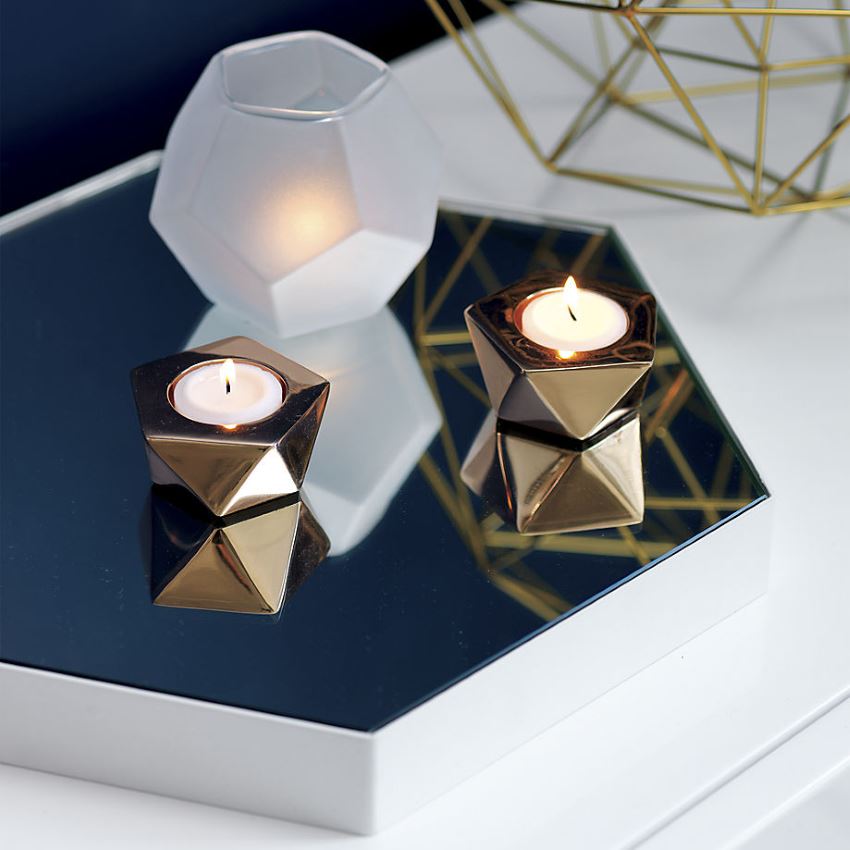 Metallic style meets the joy of texture in these Textured Metallic Dip Bowls from West Elm. Below we see the gold-toned selection, but note that there are also gorgeous designs available in bronze and silver. Let's hear it for glazed ceramic with a metallic finish!
For the Tree…
Now I'll get a little more holiday-centered. Because I can't talk about holiday collections without mentioning adornments for the Christmas tree. This Christmas Tree Blanket from Ferm Living is fabulous, modern and available in both grey and black. An octagonal form meets holiday style!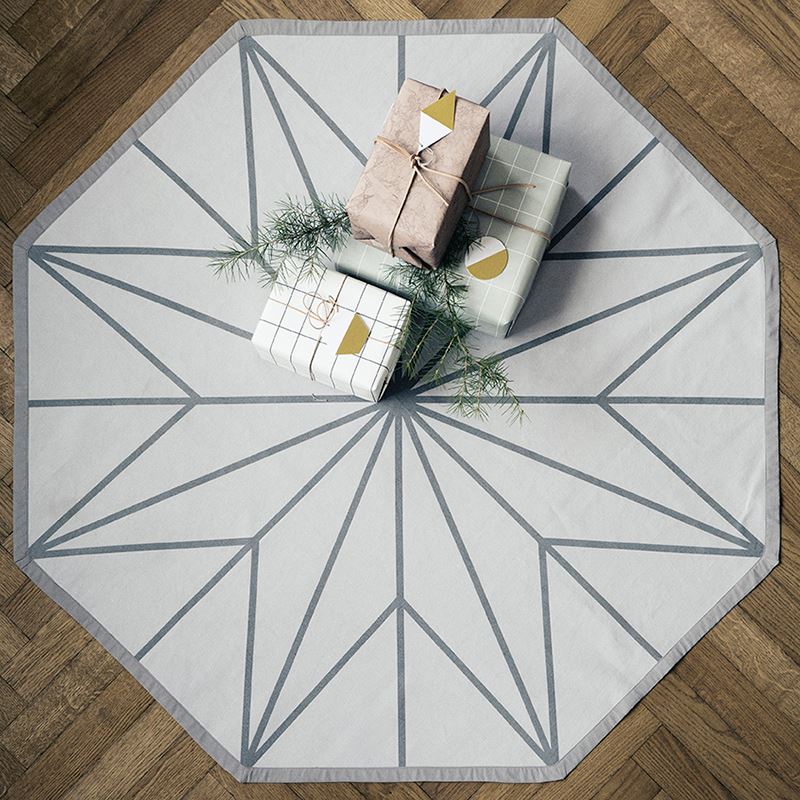 You didn't think this season's wool and faux fur trend would pass the holidays by, did you?! This Faux Fur Tree Skirt from West Elm will make you want to dive right into the gifts: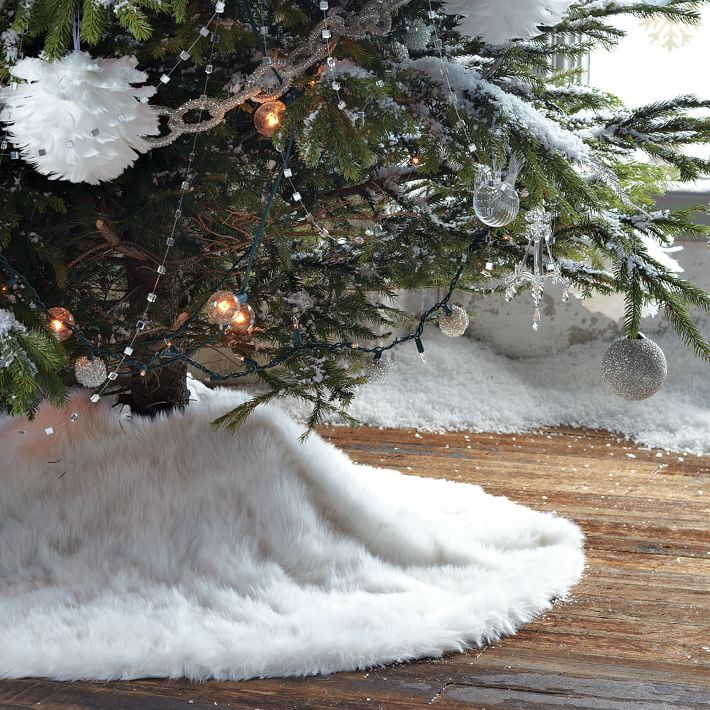 DwellStudio is currently featuring a whole line of paper mache ornaments crafted in Haiti. White and gold are the colors of choice. We're partial to the Faceted Ornaments, shown with many animal-themed finds below: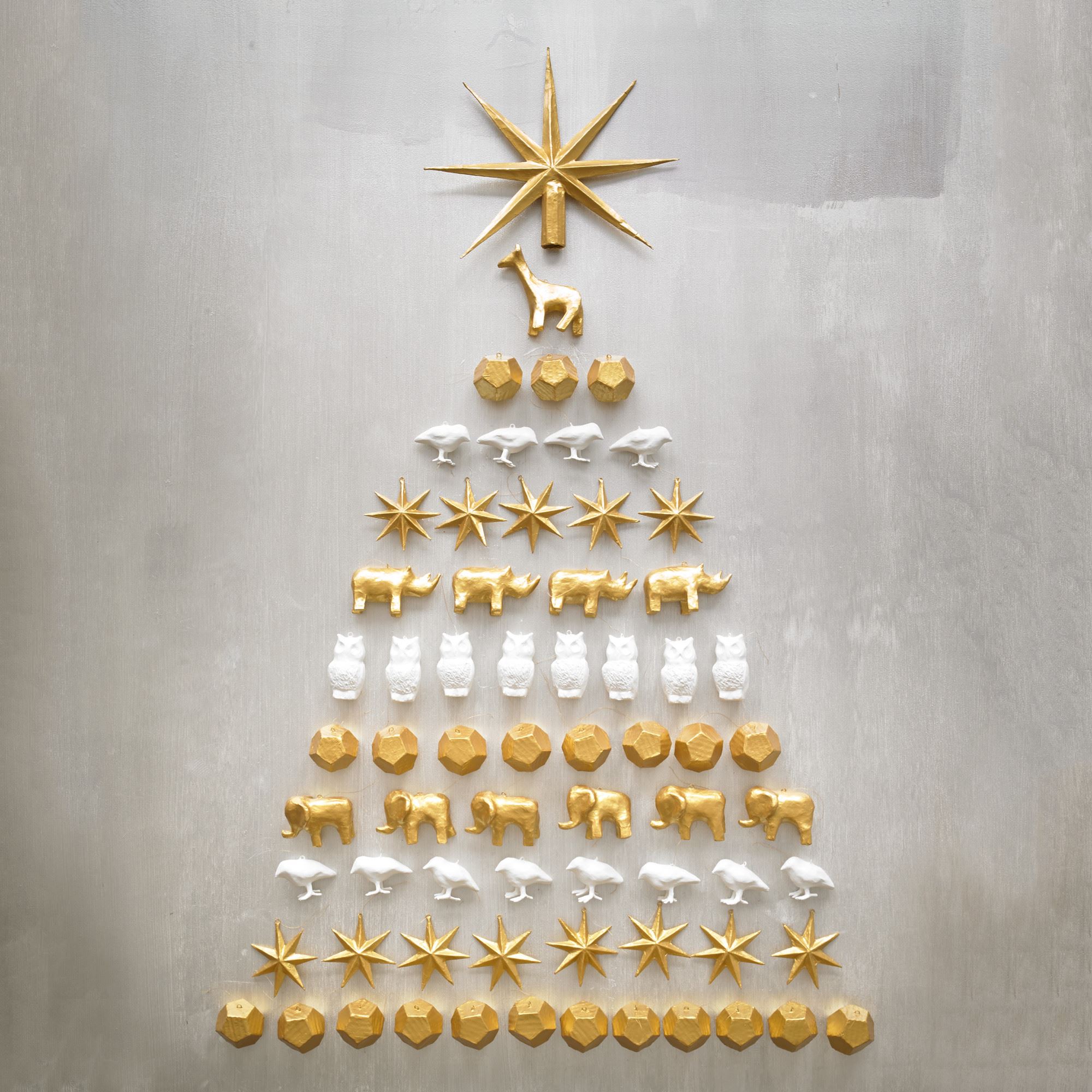 Sculptural geo forms in colorful shades are seen in the next featured image. Say hello to CB2's Open Wire Ornaments, crafted of welded iron wire. Hang them on the tree, then display them on bookshelves and other surface-tops all year long.
How fabulous are Ferm Living's Christmas offerings! It's amazing to see so many pieces that reflect today's most cutting-edge trends. There are many ornaments to enjoy, as well as a line of Christmas Stockings. A gold splash pattern embellishes the stocking below: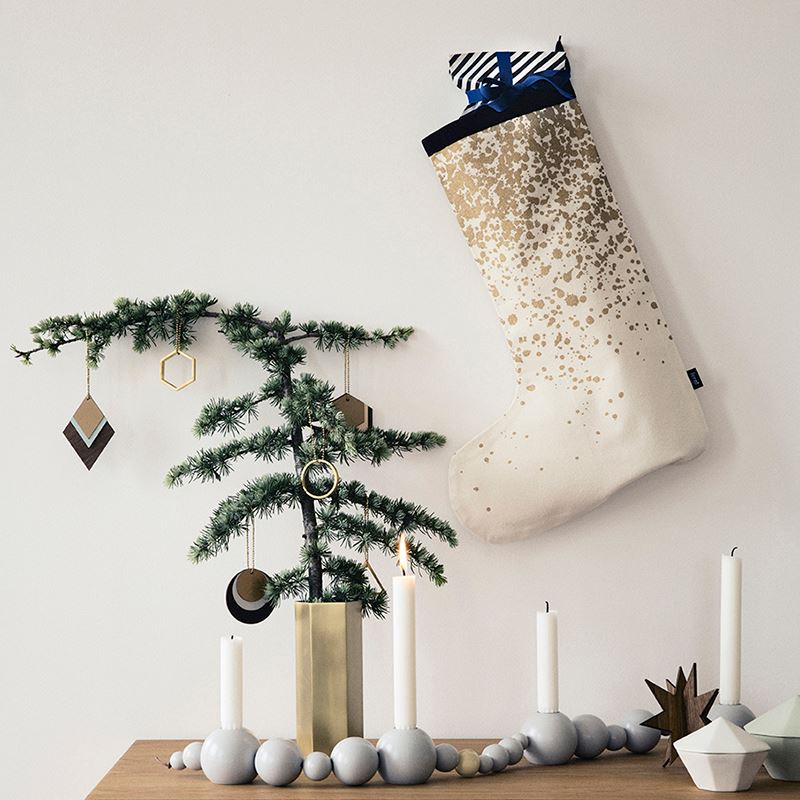 Here's a closer look at one of the ornaments, also known as Wooden Jewellery. Laminate and smoked oak veneer combine in a modern celebration of mixed materials: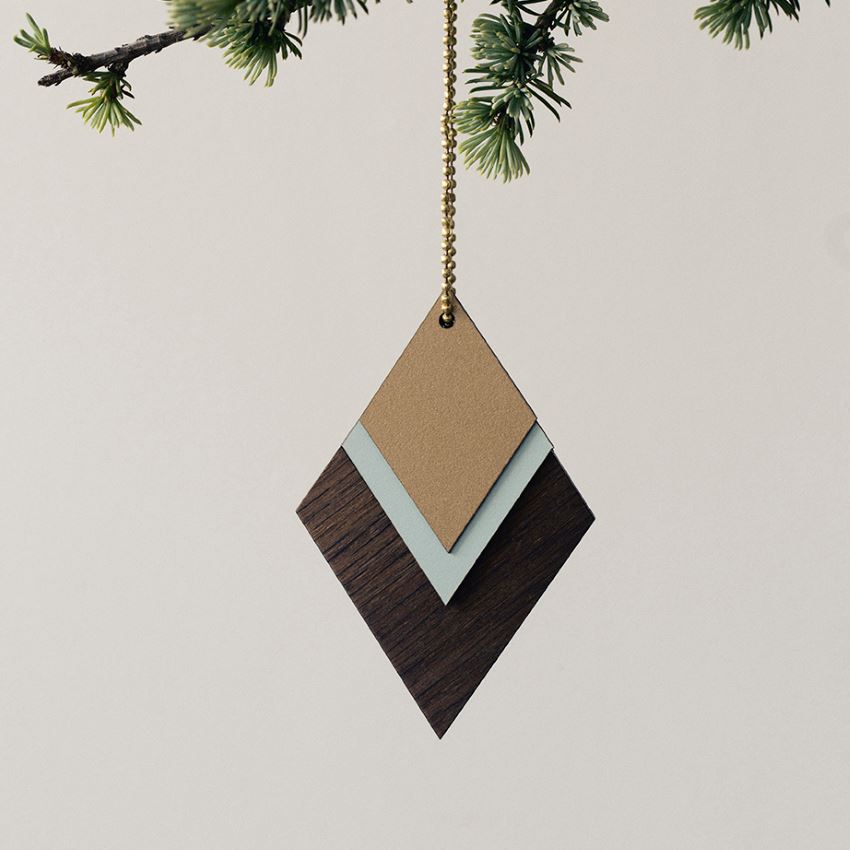 Another unforgettable mix: porcelain and golden geo forms. These Porcelain Ornaments from Ferm Living are suspended by a leather cord. The look is uncluttered yet bold.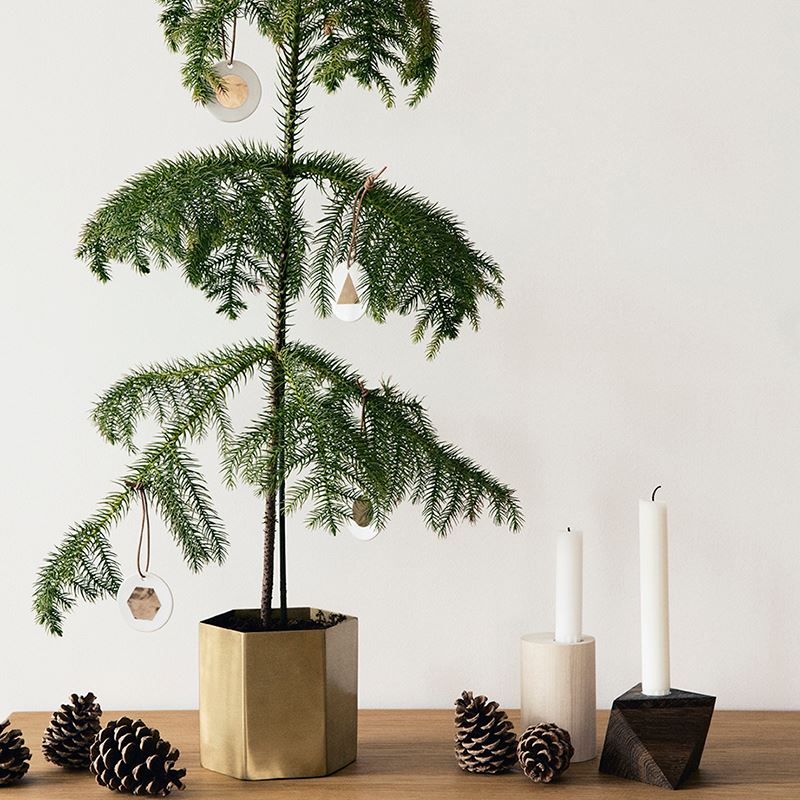 I'll end with an ornament within an ornament–the Double Glass Sphere Ornament from West Elm! This piece has the possibility to shine on a variety of trees, from the traditional to the contemporary: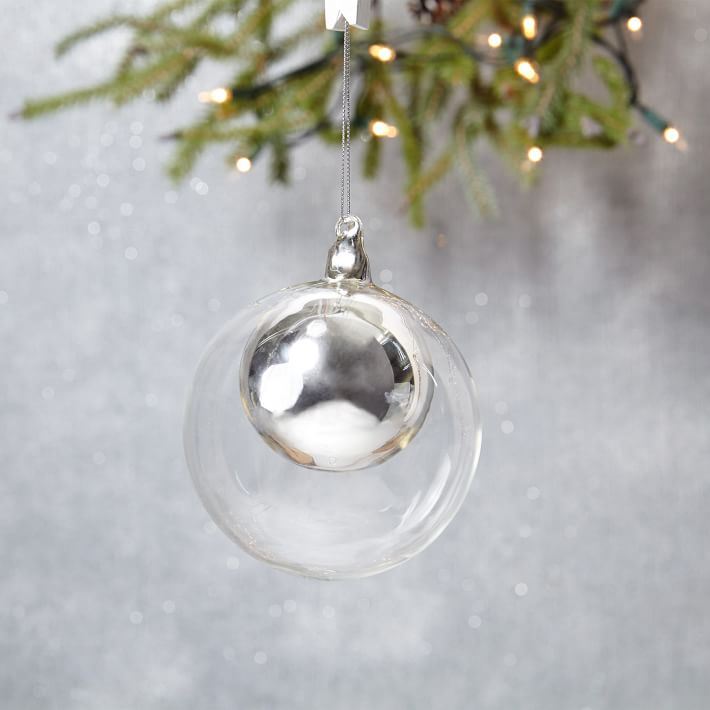 Did today's post get you thinking about your holiday decor? Are there any pieces you'd like to add to your collection? Are you tempted to keep your decor firmly rooted in metallic tones, or are you considering adding a bold shade like teal to the mix? Here's to a November filled with holiday dreaming!