Evolution in the design of contemporary outdoor decor has come to a point where many of these amazing creations can easily double as furniture indoors. Sleek, elegant and exclusive, they now exude as much sophistication and panache as any indoor decor series. The latest addition to this lineup is the Mirthe Collection from Tribù, who do seem to be the masters in the art of leisure! While some of their previous outdoor furniture collections pay tribute to the organic forms of nature outside and rev up the eco-friendly quotient, the Mirthe Series is all about modern minimalism at its brilliant best.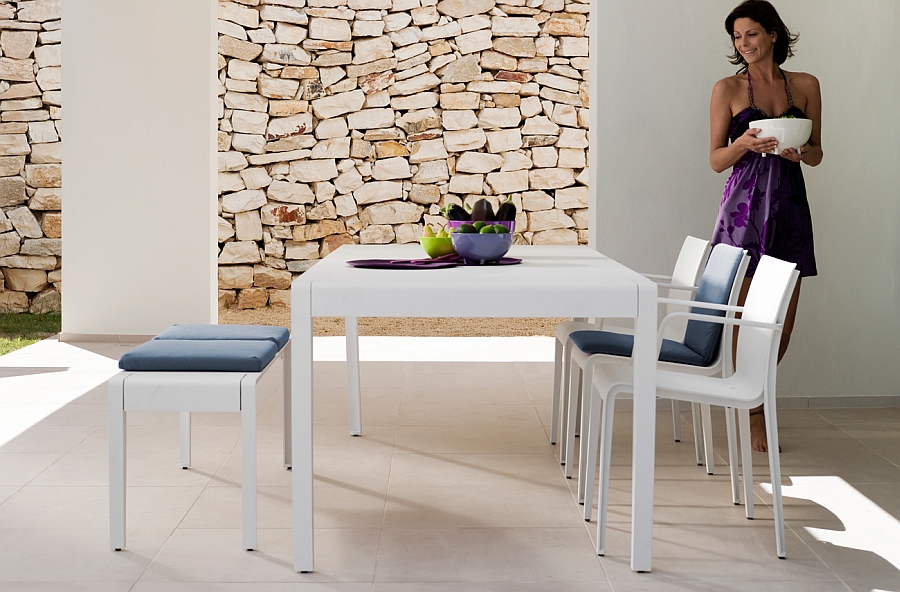 It is apparent from one look at this fabulous collection that Mirthe instantly gives your poolside deck or balcony a trendy, modern appeal without compromising on luxury. Clean lines and pure form make up the core of the series that brings to you a fashionable party table, a cool table for the outdoor dining space, a relaxing lounger and a timeless easy chair, and of course, the elegant chairs to complete the setting. Crafted by Fabiaan Van Severen, the entire series uses aluminum to deliver outdoor furnishings that are light, portable, sturdy and completely recyclable.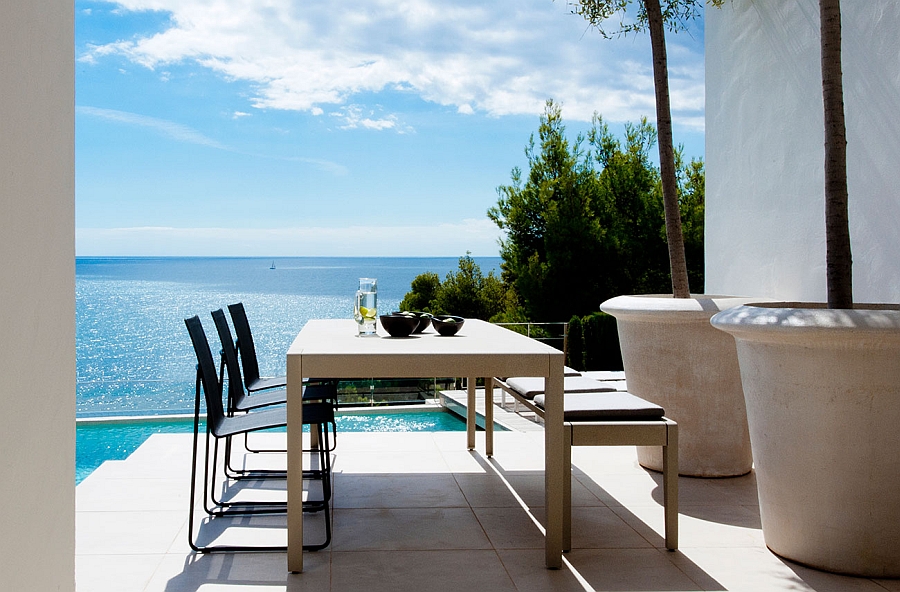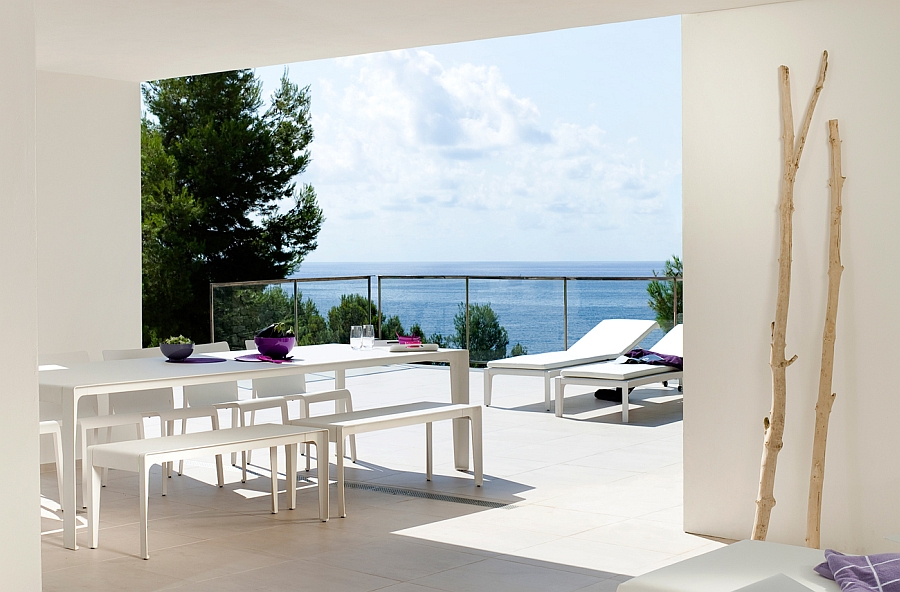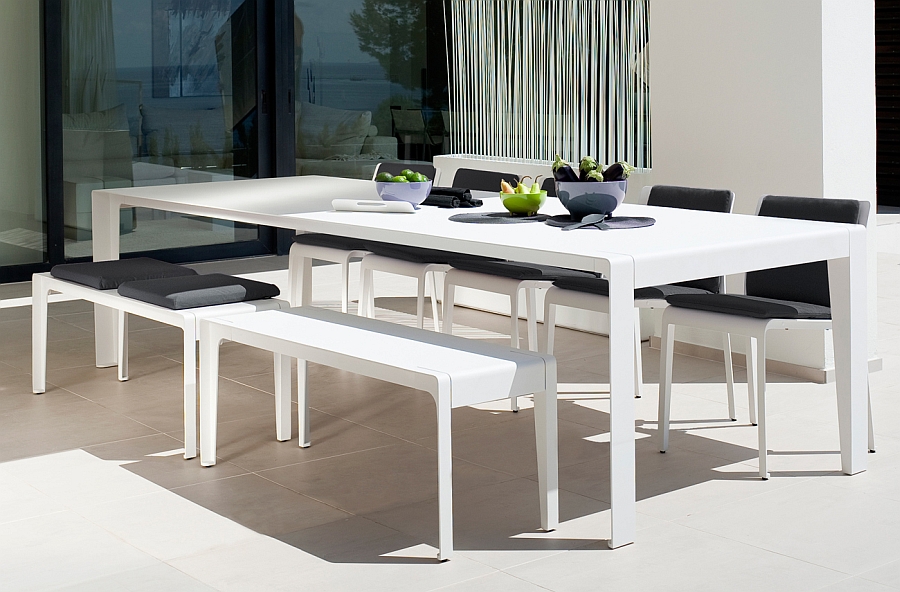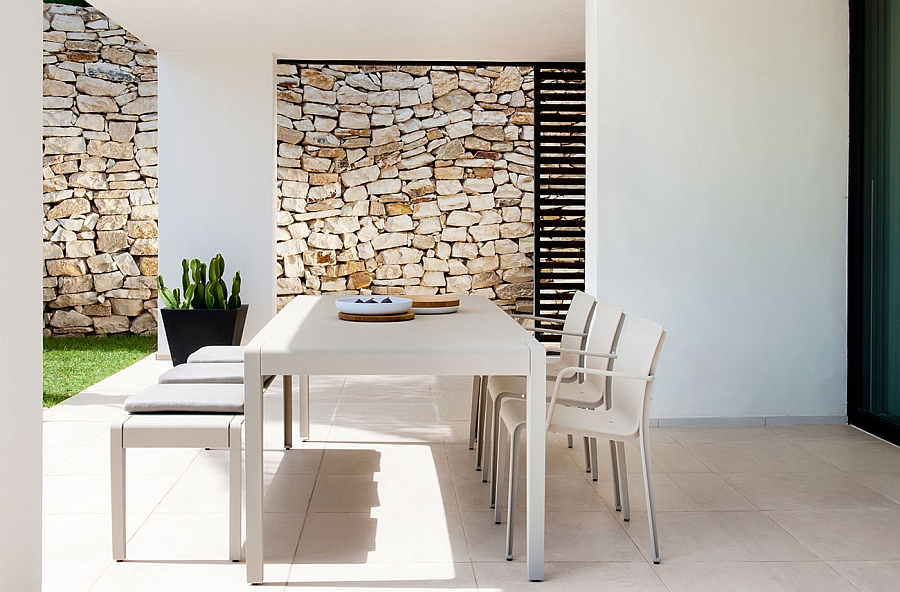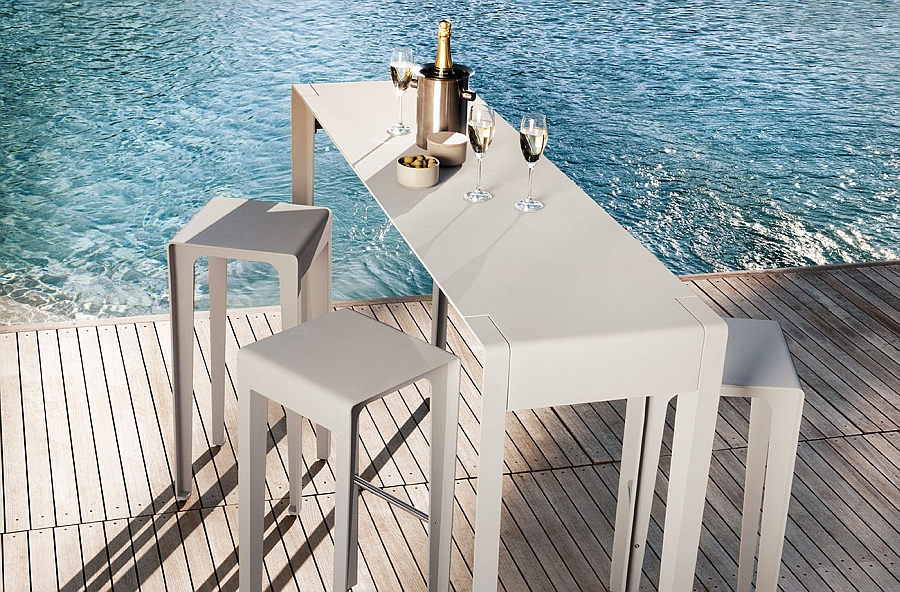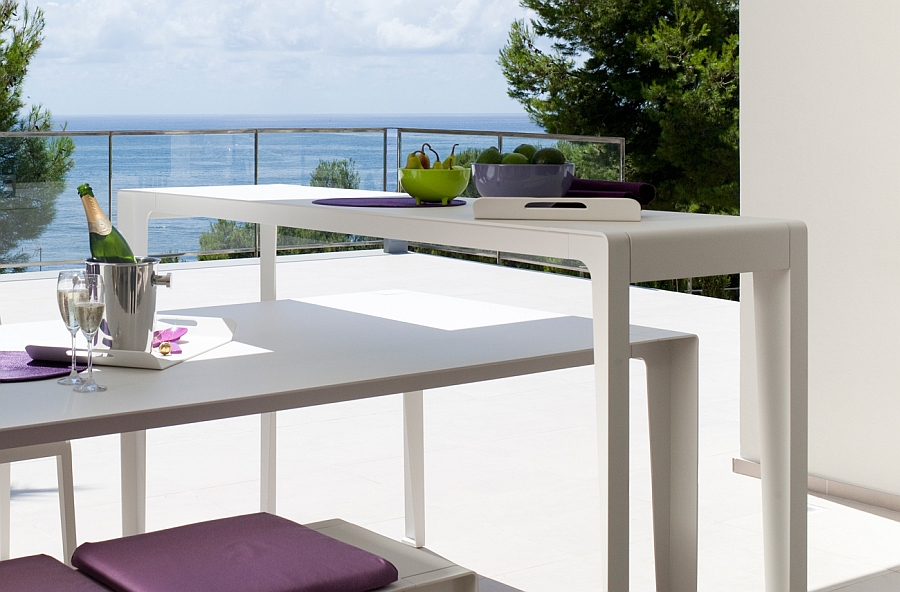 The curved edges on the tables and chairs in the Mirthe Collection give them a soft yet edgy appeal while making them perfectly safe for a family with young kids running around in the backyard. With fall dinner parties and festivities all set to take over in the next few weeks, these exclusive furnishings might be just what your home needs. Of course, they will serve you even better once next summer and spring roll in!