Halloween is tomorrow! Can you believe it?! Kate here, and this is truly one of my favorite holidays of the year, precisely because it is so low-key. And fun! In fact, this year I'm planning a relaxing Halloween dinner with my hubby, and I'm here to say that even if you're staying in and handing out candy to trick-or-treaters, you can still make this holiday a festive one. And if you're taking your kiddos trick-or-treating, you can enjoy a family dinner before the candy eating begins. Here are some delicious ideas for an unforgettable Halloween feast at home…
Halloween Decorations
The featured photos in today's post say it all: Halloween can be chic and stylish. And kid-friendly! You'll notice the decorations and edibles that follow are far from over the top. I'm smitten with these fall table ideas from Design Love Fest. Gather flowers and berries in a collection of vases for a floral twist on your typical Halloween decor.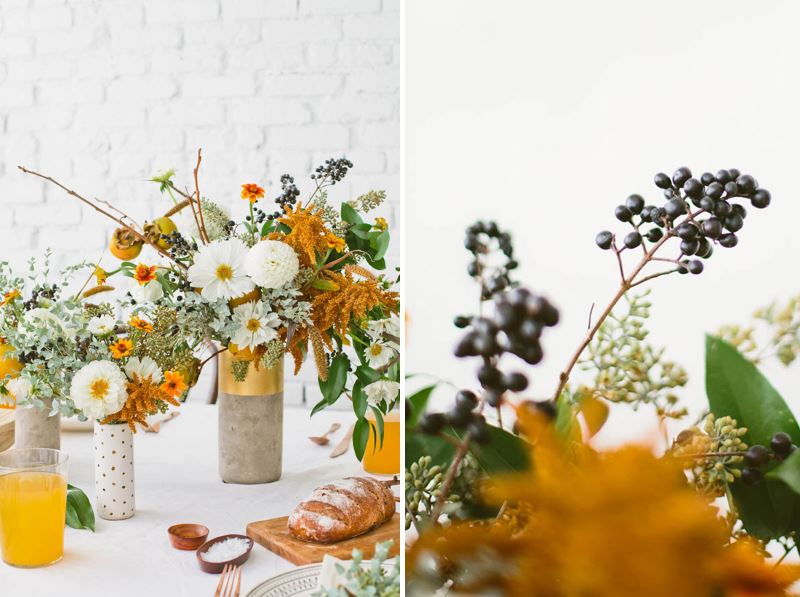 Make sure your Halloween table includes at least one pumpkin. Looking for something a little bit different? Check out this DIY painted pumpkin I created especially for Decoist: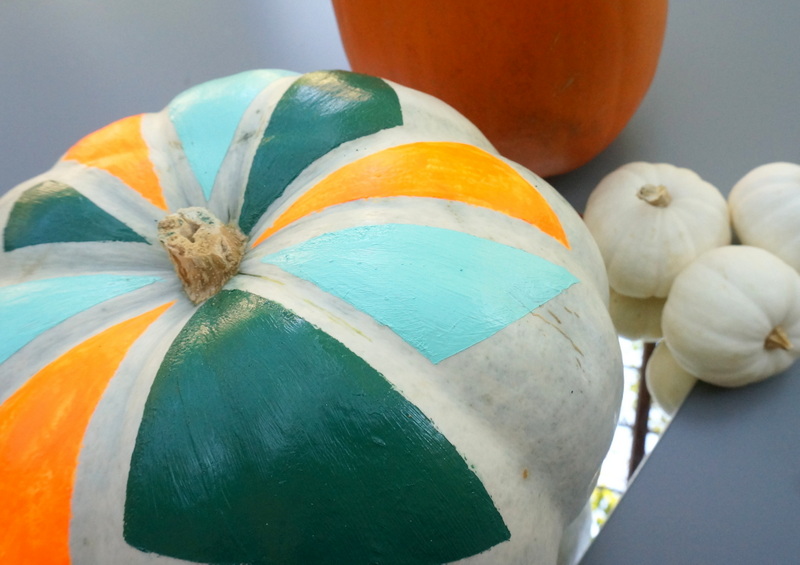 When I came across this Ghost on a Stick DIY from Oh Happy Day, I knew I'd found a Halloween favor to sing about. Display these cuties as decor, and then wave them around to commemorate a delightful evening. Balloons and cheesecloth are the supplies of choice.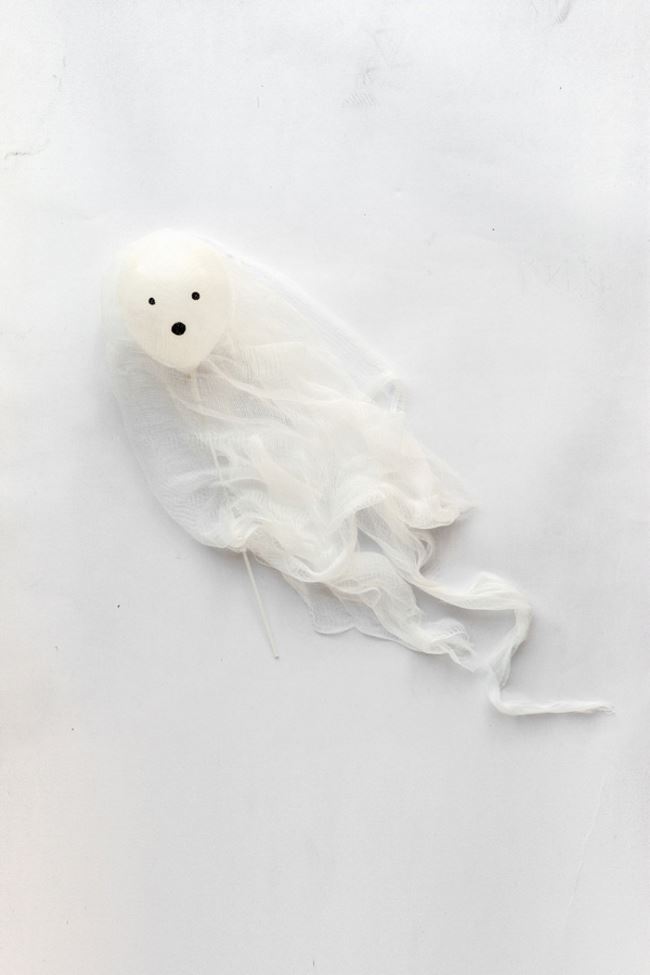 Halloween Food and Drink Ideas
Don't forget the cocktails! Instead of trying to find a way to concoct a neon orange and black drink, try this delicious Poison Berry Smash, made from blackberries, gin, thyme and a few other key ingredients. So unique! Check out the full recipe at Camille Styles.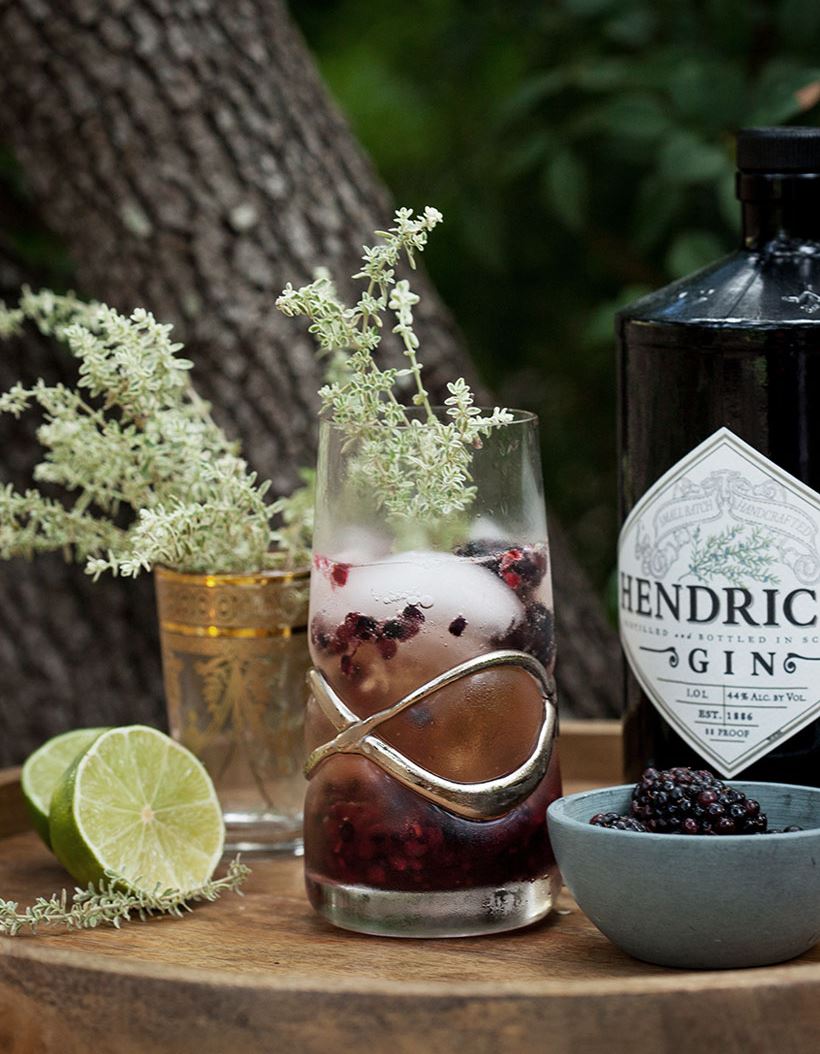 One of my all-time favorite Halloween food ideas is a classic cheese plate. Include an assortment of cheeses, as well as crackers, nuts, fruit and a bit of chocolate–it IS Halloween, after all! Here's a cheese plate I whipped up for a Halloween party featured at my blog Mirror80: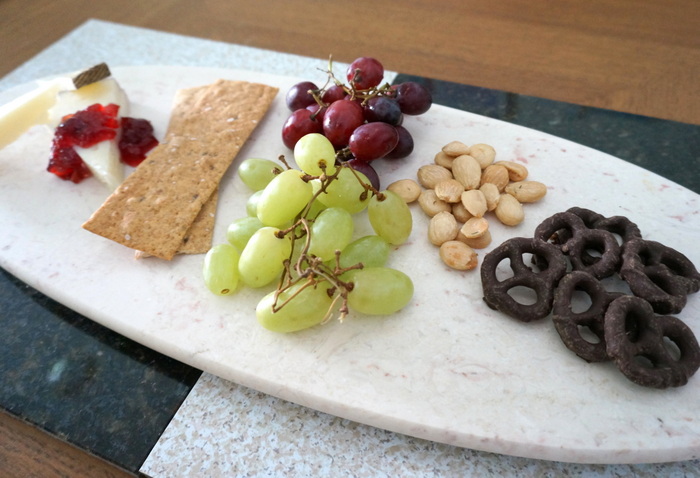 What to serve for dinner? How about something hearty and comforting?! You can't go wrong when butternut squash is involved. This easy-to-follow butternut squash soup recipe comes from Food Network: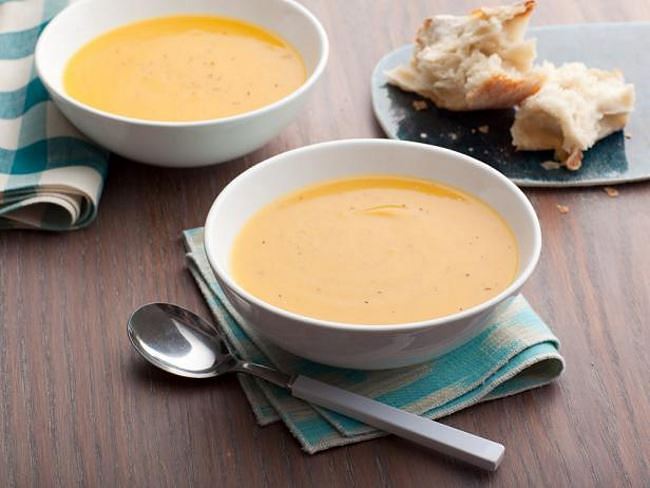 If children will grace your Halloween table, they'll love this butternut squash pasta recipe from A Beautiful Mess. Better eat a good dinner before all of that candy munching begins!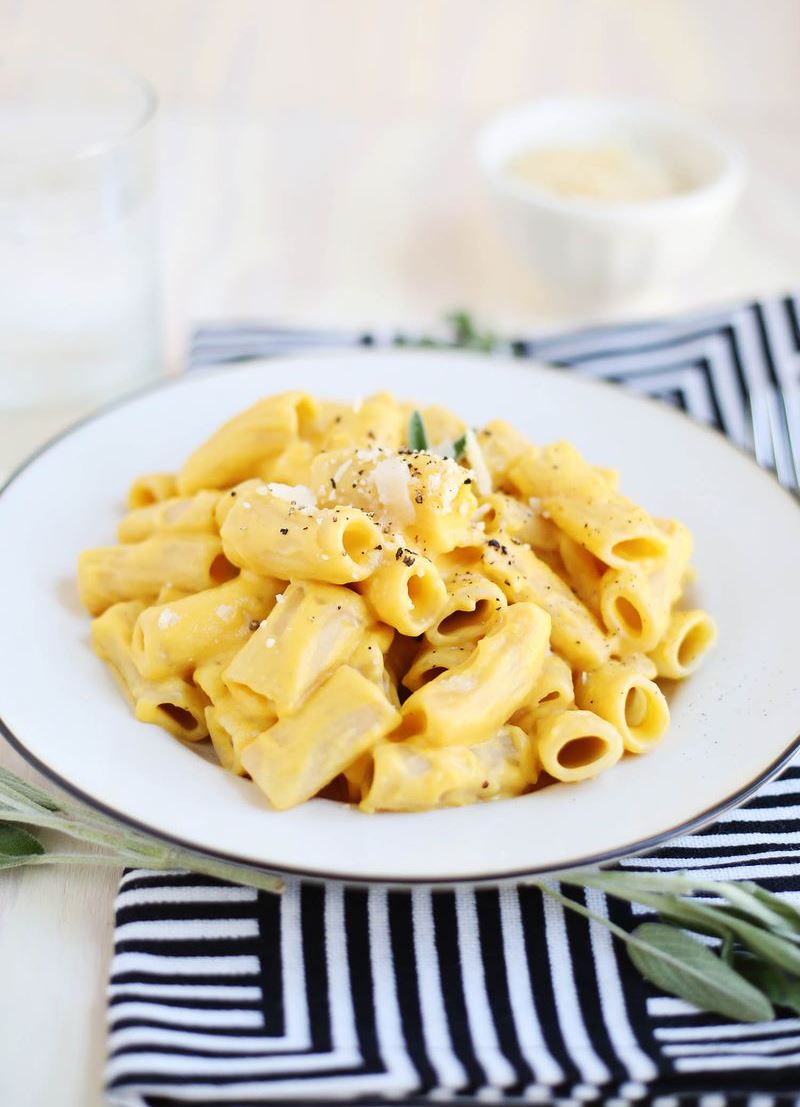 A Sweet Finish
Time for dessert! Instead of passing your guests a bowl of grocery store candy, try something a bit more foodie. Like these Hard Candy Caramel Apples from A Subtle Revelry. Plus, they're beautiful enough to display as dinner party decor!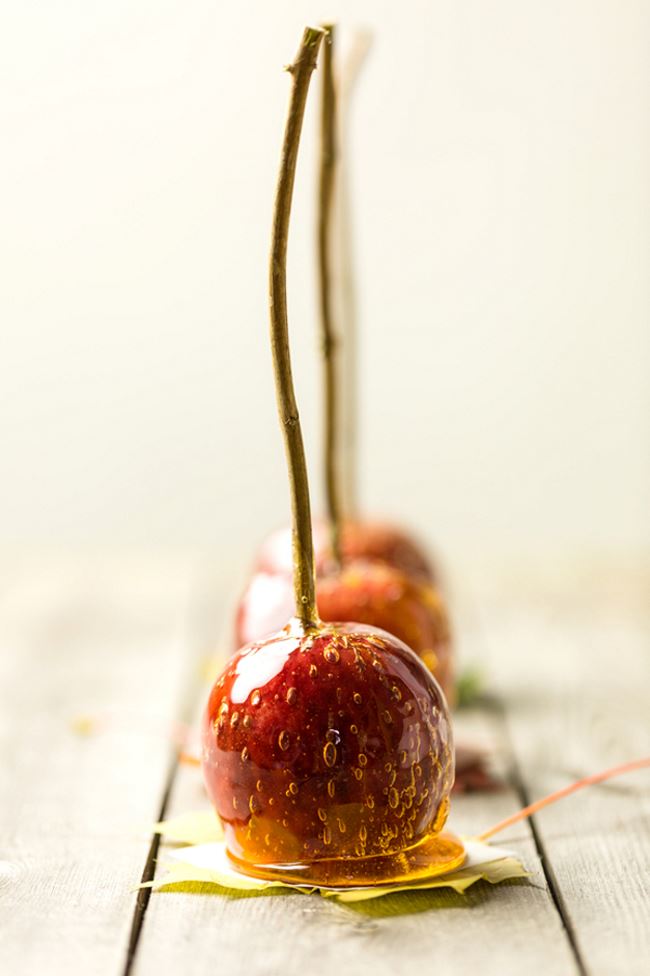 The kids will love these Monster Cocktail Stirrers from A Beautiful Mess! Grown-ups can enjoy them in their drinks of choice, and the kiddos can eat them as dessert kabobs. Simply spear gummy candies in a monster-ific formation, and you're set.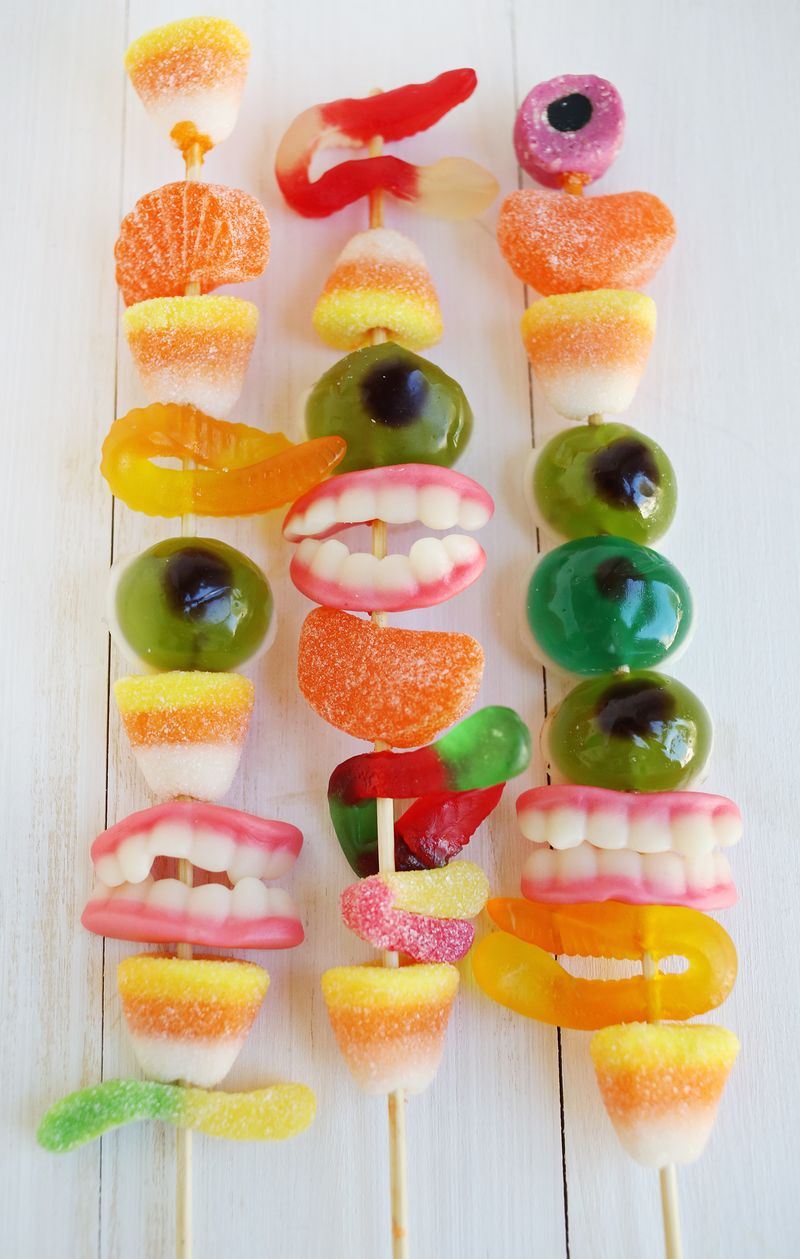 Kids and adults alike will also enjoy commemorating Halloween night with pumpkin ice cream. Just a taste for the kiddos, since they'll be getting plenty of sugar from their trick-or-treating stash. But grown-ups can indulge in several scoops. Purchase the ice cream for an easy dessert idea, or if you're feeling adventurous, an easy-to-follow recipe can be found at A Subtle Revelry: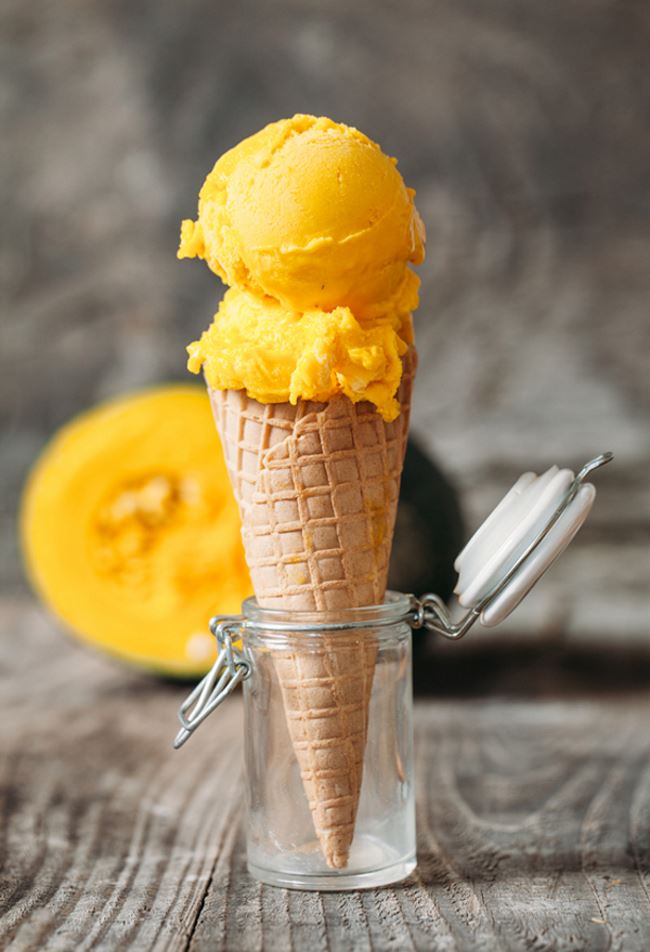 Wishing you a safe, Happy Halloween!