The sparkling new headquarters of Inaugure Hospitality Group in Barcelona beautifully blends the inimitable earthen tones of African design with stylish, sleek modern minimalism at its elegant best. Conjured up and crafted with contemporary flair by YLAB Arquitectos, the posh office brings together form and function to create a comfortable work environment. Lovely neutral colors and pristine white form the core of the design, while warm hues that also reflect the African heritage of Inaugure offer wonderful visual and textural contrast at every turn.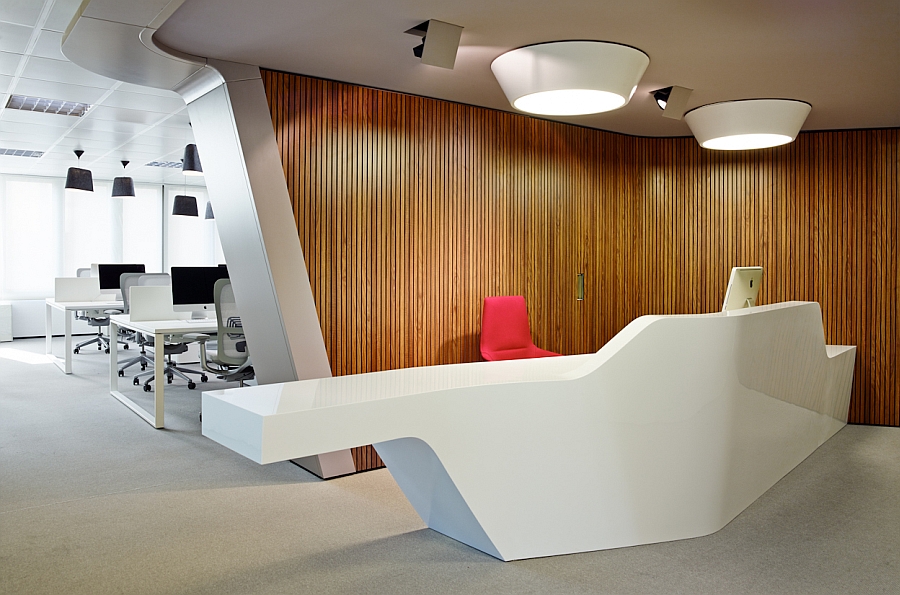 With clean and well defined lines coupled gracefully with zigzagging curves that allow each space to flow into the next, the entire office area seems like a fascinating work of art! An extra large white Corian counter welcomes guests in the reception area gleefully, even as the lovely wall covered in wooden panels provides the ideal backdrop. Large recessed lighting fixtures that mimic the form of natural skylights provide adequate lighting while a large and discreet lounge area right next to it offers a quiet little nook where both employees and visitors can catch a break.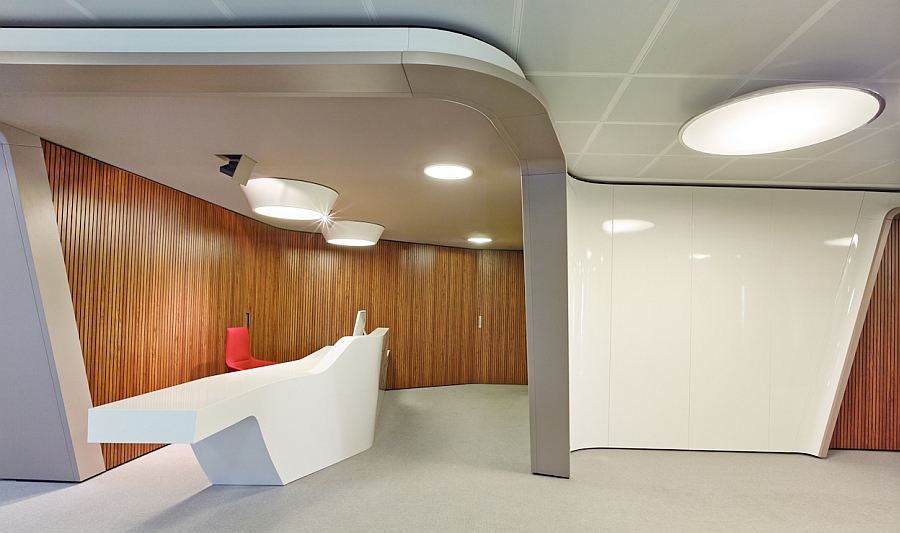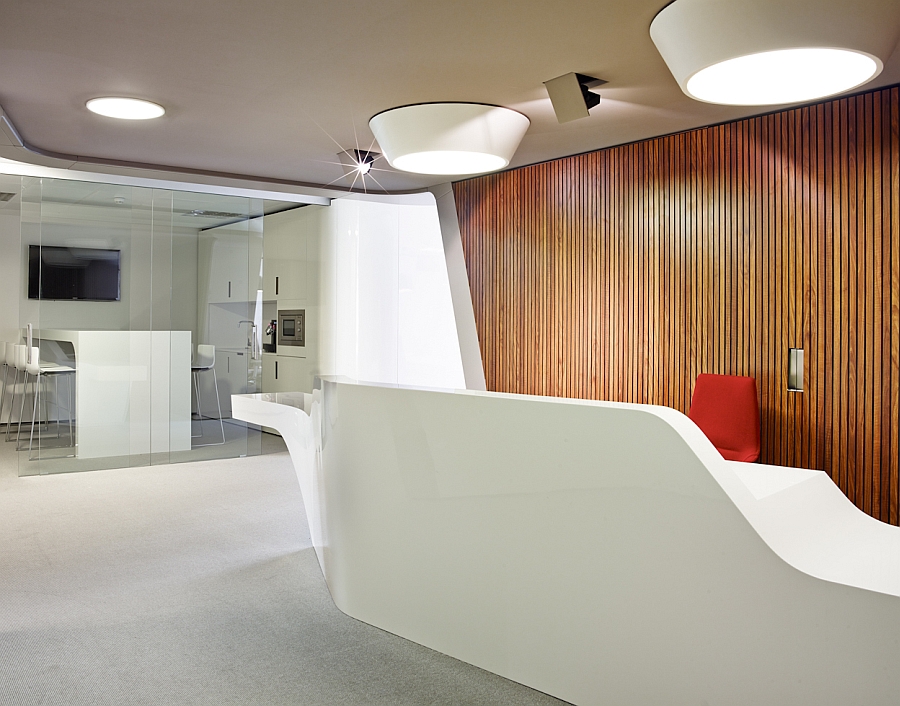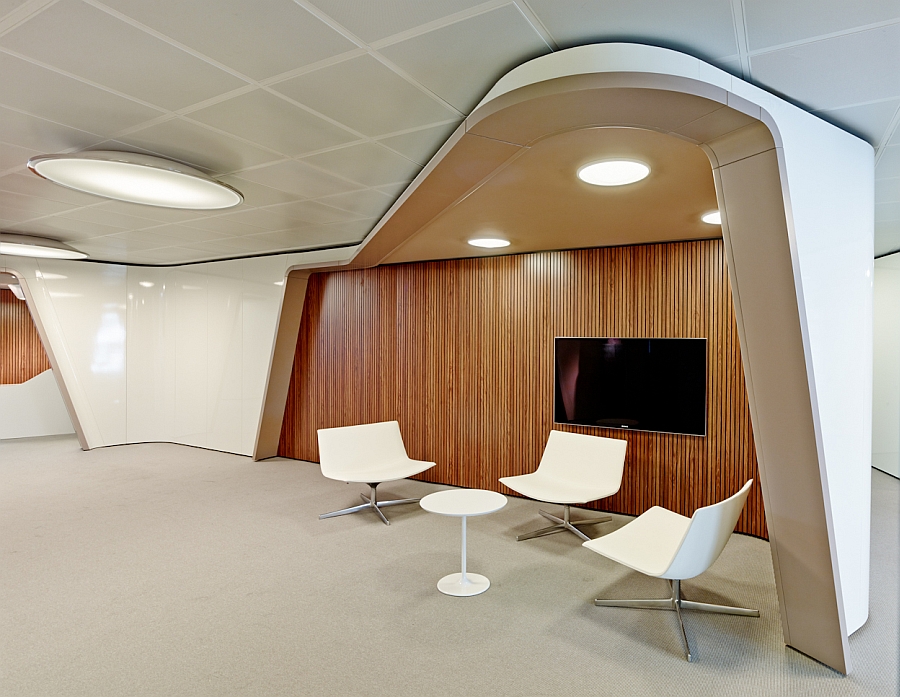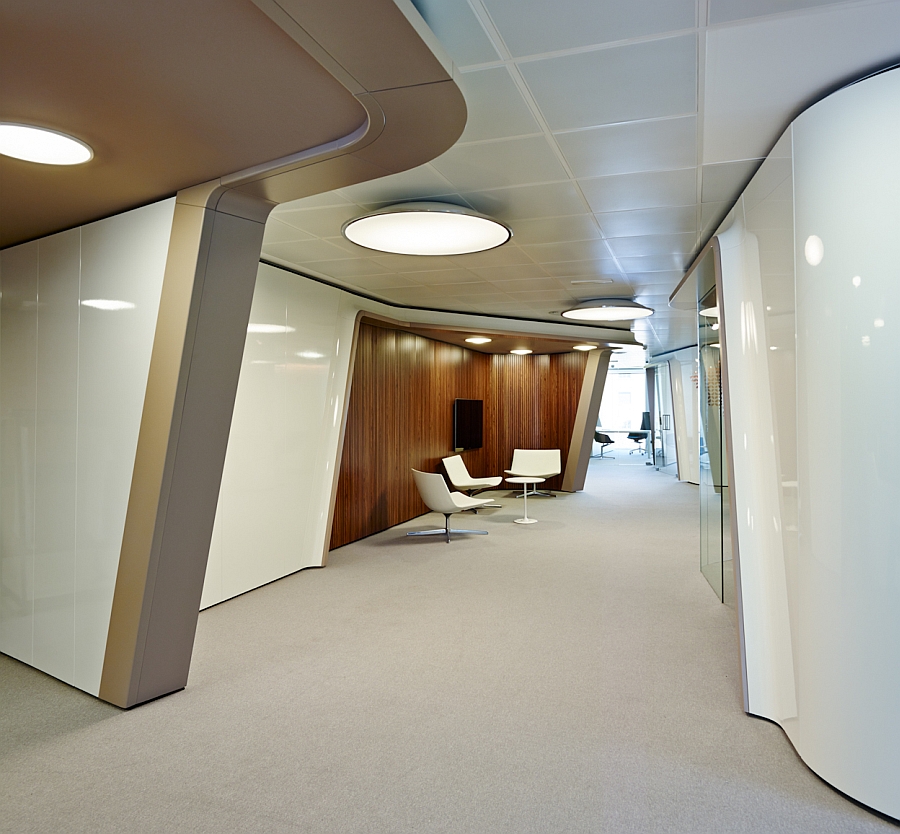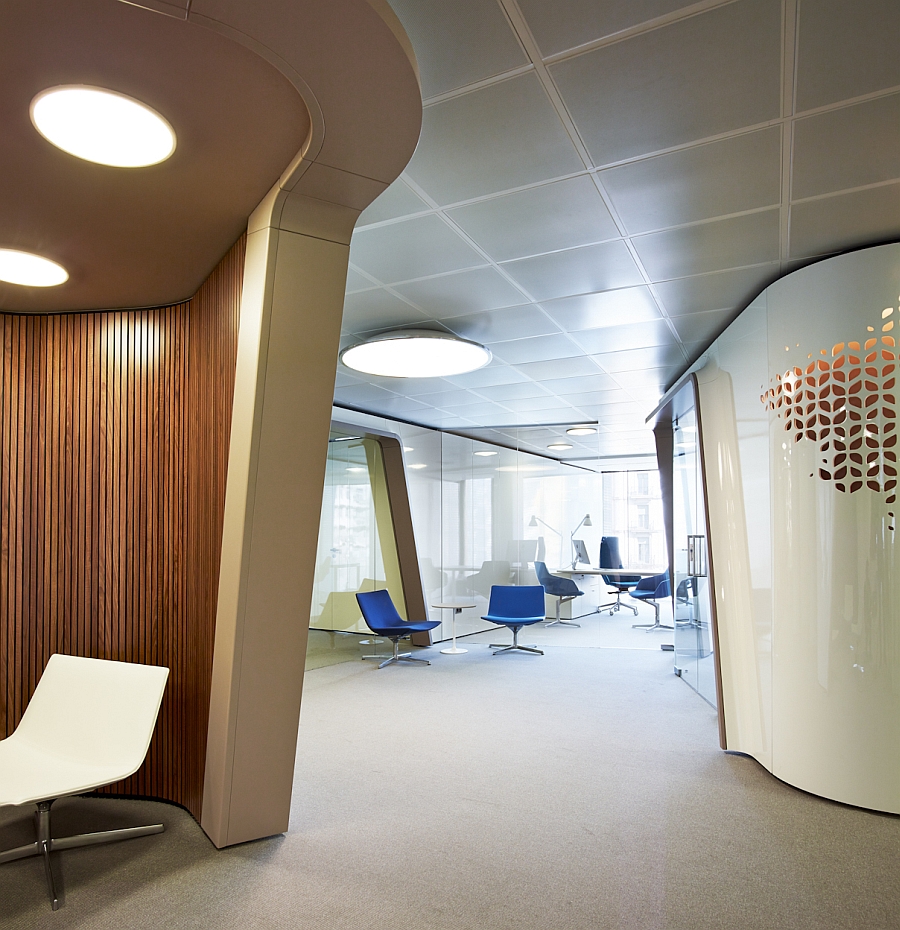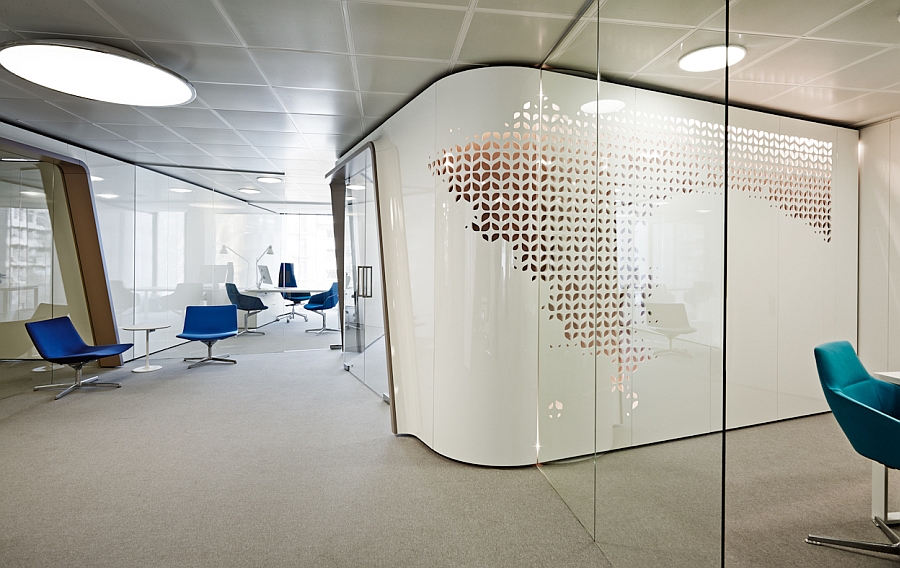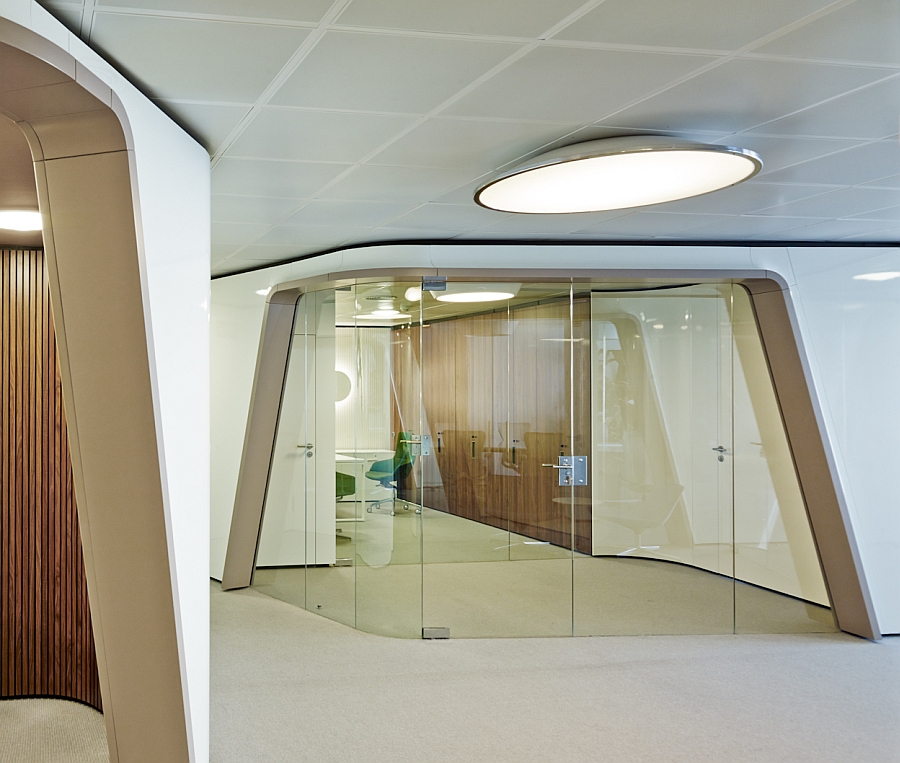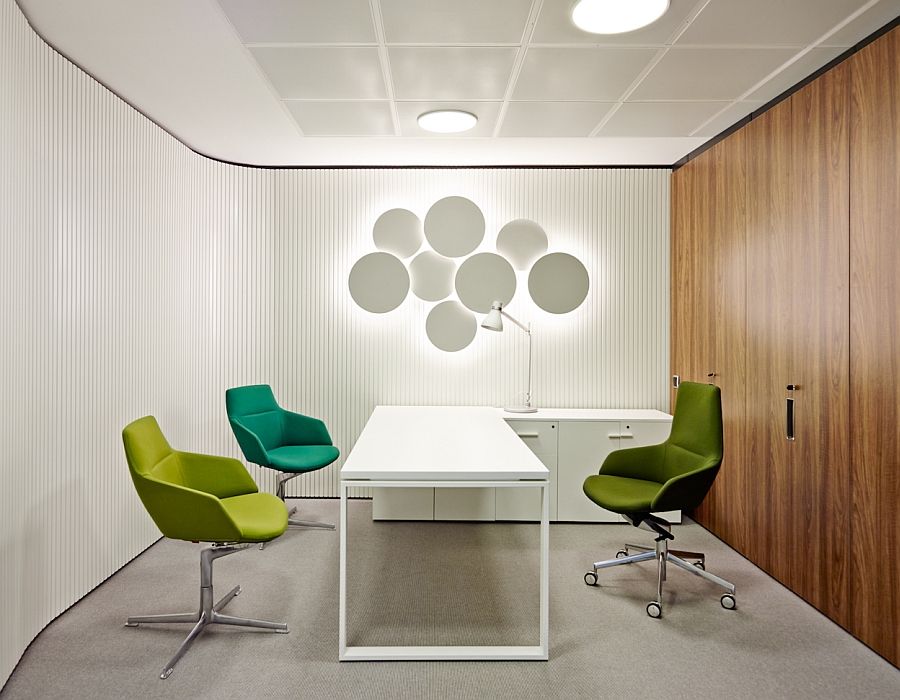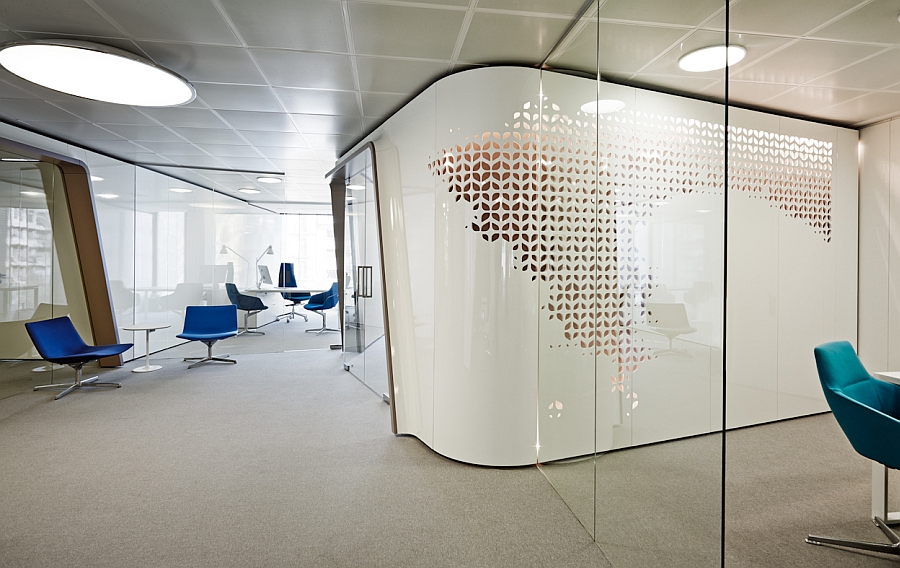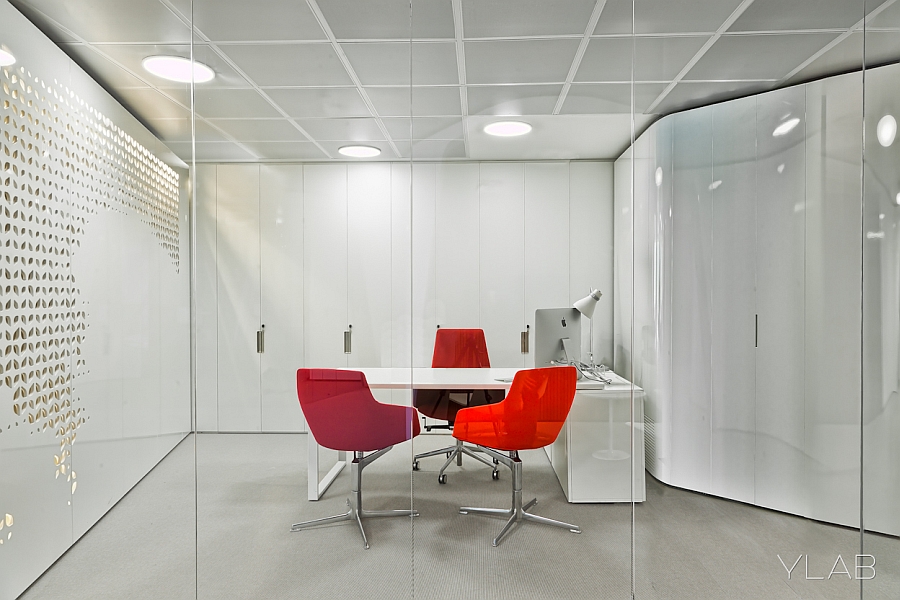 Ivory white lacquered wood and large glass partitions accentuate the airy and spacious appeal of the office with smart partitions creating the necessary individual and conference spaces. The consistent presence of wood and engaging wall art installations that constantly remind us of the firm's African roots, give the interior an exceptional and exclusive appeal. The highlight of the office though is the expansive and almost space-age conference room with its unique table and dazzling lighting.
The stunning sculptural installation in wood on the walls of the meeting room is apparently an abstract representation of the map of Dakar, the capital city of Senegal! Even if you are hard-pressed to find any similarities, the sheer splendor of the visual is enough to leave those entering the room awestruck. Eloquently amalgamating the spirit of West African culture and design with modern architecture, the novel headquarters of Inaugure Hospitality Group is truly one of a kind!