Size is a relative concept, and what constitutes a small kitchen varies from one person to another. Yet most of us can safely agree on the fact that limited space poses the biggest problem when it comes to decorating a cool, modern kitchen. Italian kitchen maker Scavolini presents three beautiful and trendy kitchen models that work around this problem to deliver functional, ergonomic kitchens that blend space-conscious design with style. Leading the pack is the versatile Evolution, which exudes a sophisticated vibe despite its compact footprint. Designed to act as a natural extension of your living space, Evolution uses a simple color scheme and clean, straight lines.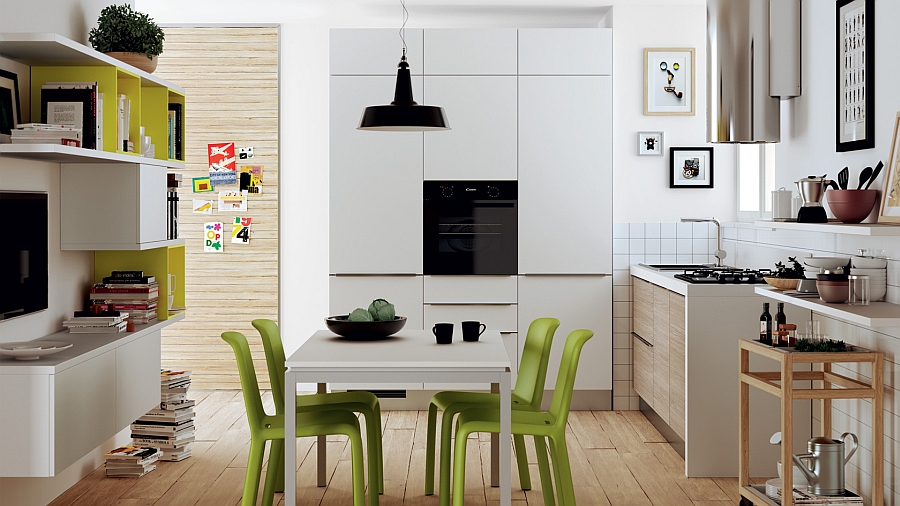 There is no reason why a small kitchen cannot be multifunctional in its design, and the gorgeous Colony underlines this fact. While all the cooking functions are ergonomically placed on one wall of the room, the rest of the area can be used as a dining space, home workstation or even the living space. This smart kitchen design employs a wonderful array of storage units and utilizes every available inch of space. Uncomplicated, sensible and pleasing, Colony also ushers in a sense of nostalgia and vintage brilliance.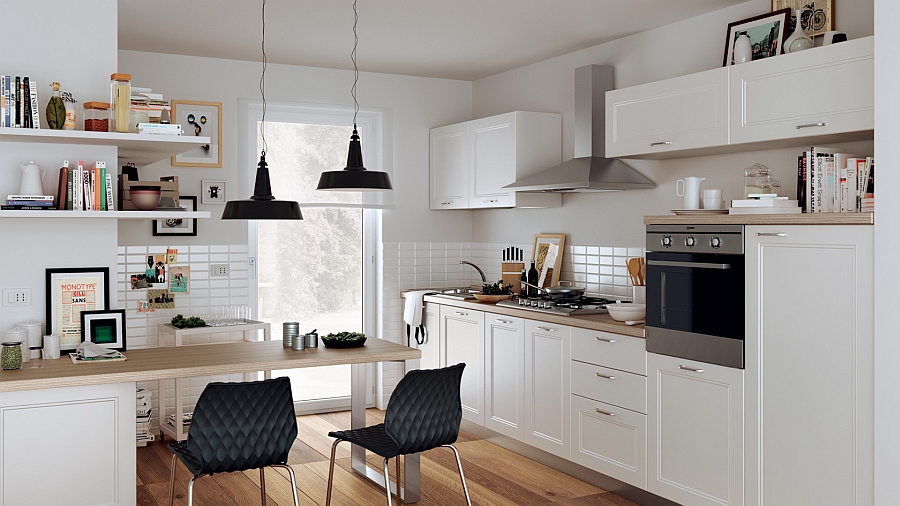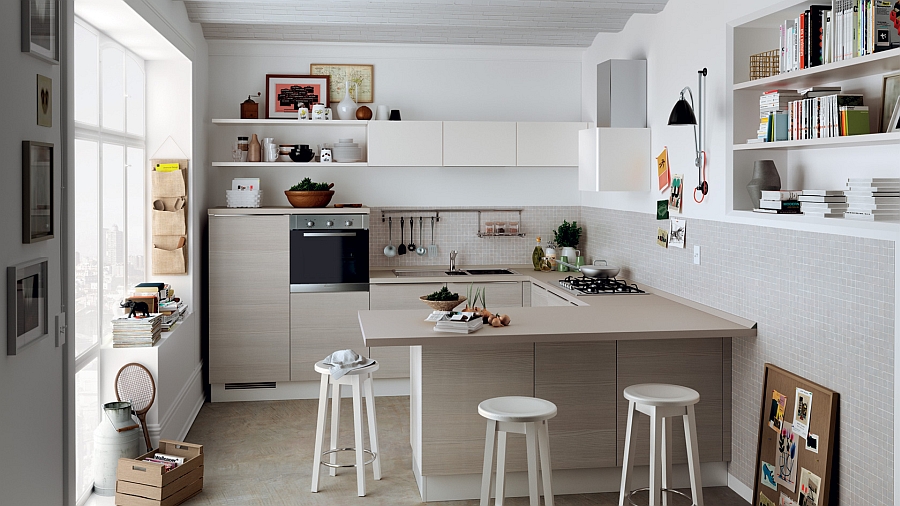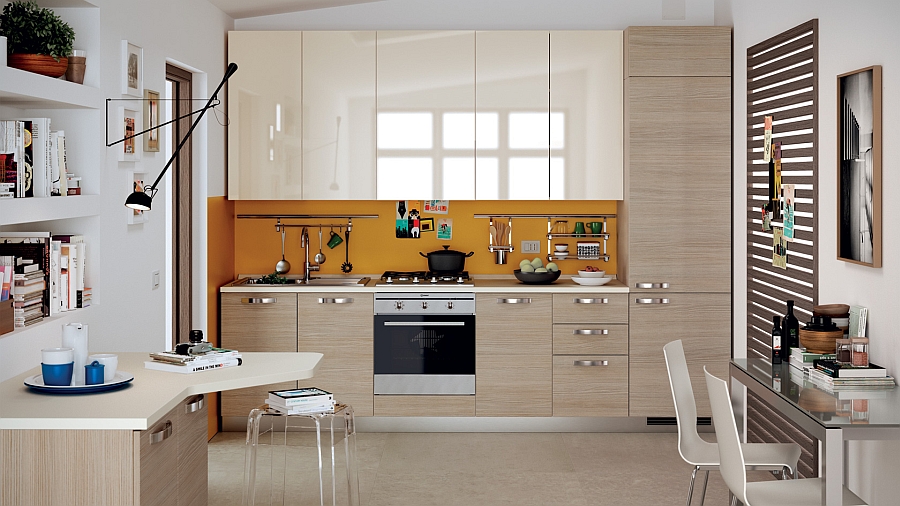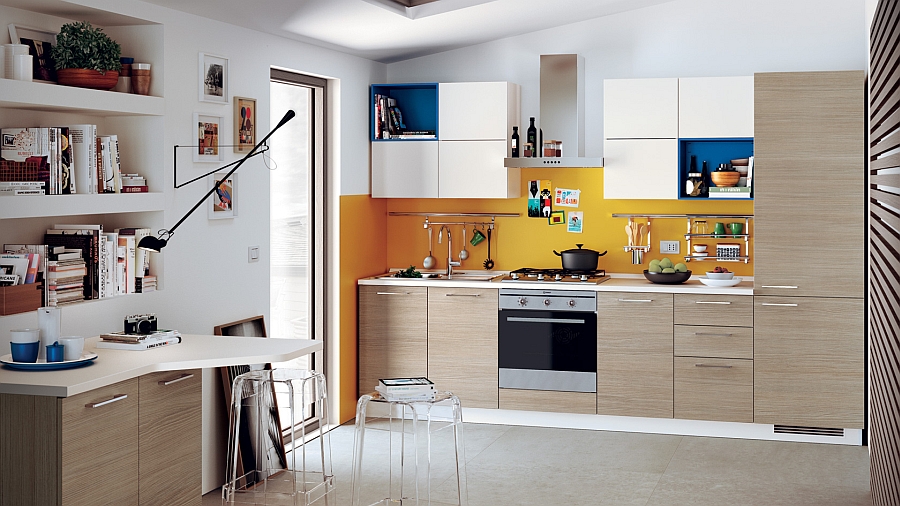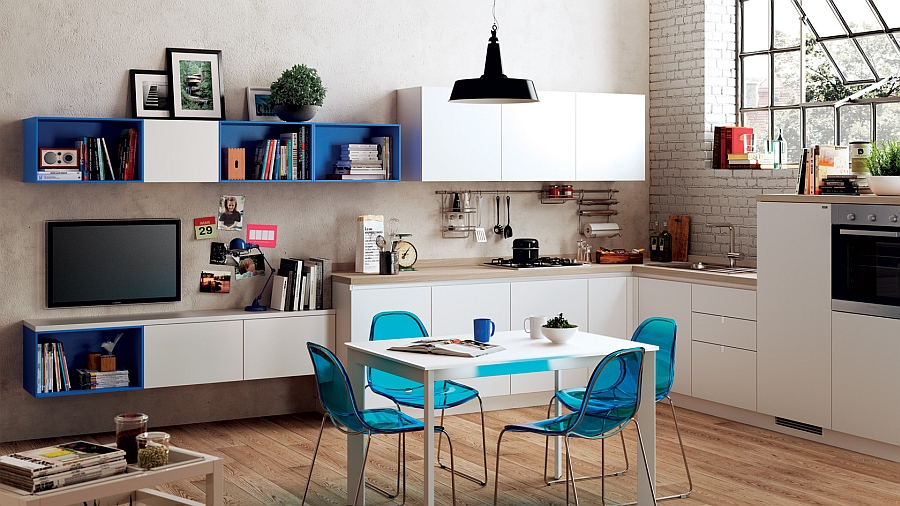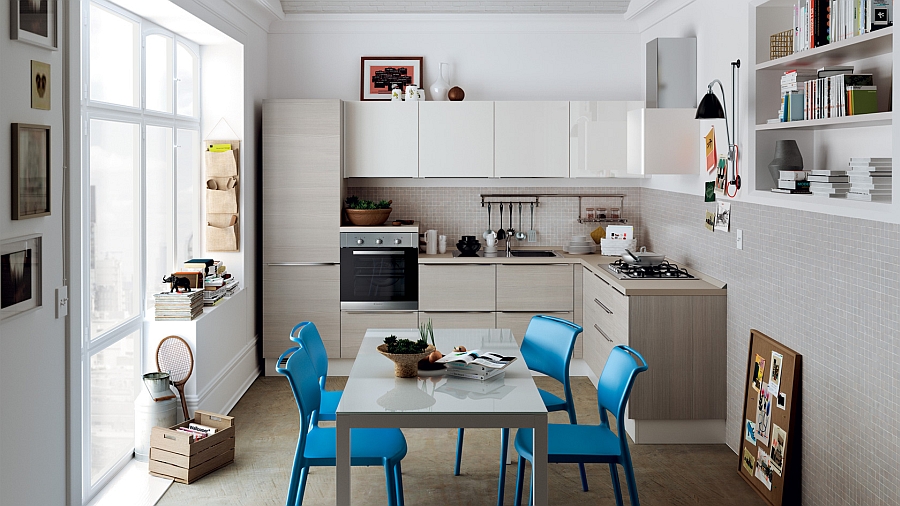 The gulf layout with peninsula is an ideal choice for those who just have a tiny little nook to spare for the kitchen. It makes complete use of the available space, gives you an additional serving and dining area and also turns the kitchen into a thriving social hub. By utilizing this design plan and also just two different prominent hues, the Urban & Urban Minimal kitchen compositions make small kitchens feel a lot bigger and airier. This dynamic array of kitchens from Scavolini tells you that you can work past any space conundrums with some deft creativity!