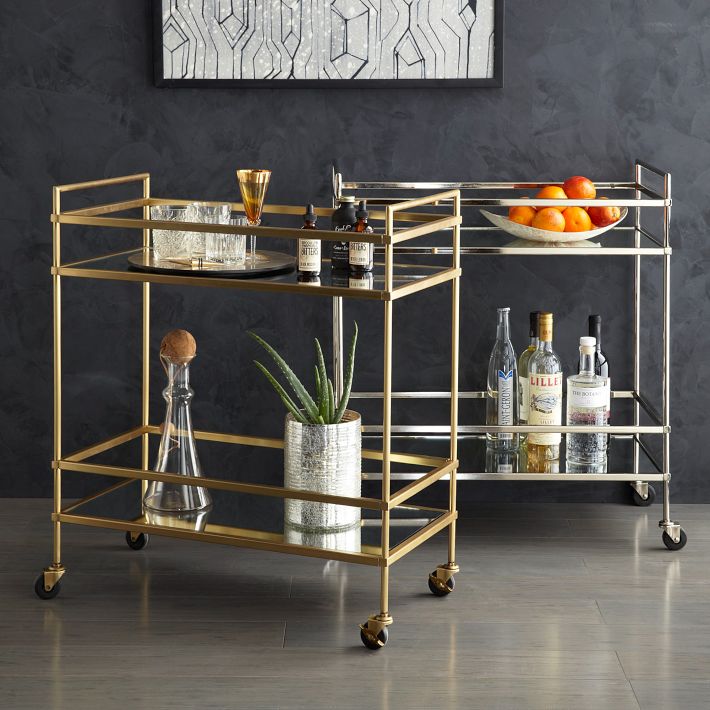 More people are choosing to live in big cities than ever before, but residing in a denser space doesn't mean that your entertaining options need to feel the squeeze. There are plenty of small-scale, yet stylish and functional, bar options on the market to choose from these days. Check out our picks for compact bar options for urban entertainers in the gallery below.
Compact Bar Design Ideas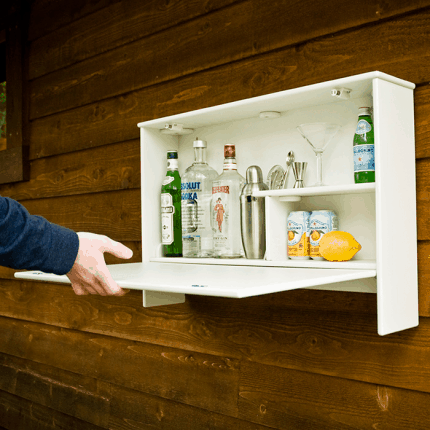 No floor space? No problem. Urbancase's Loll Wallbanger (inspired by the Harvey Wallbanger, a drink invented back in the 1950s by acclaimed mixologist Duke Antone) is a wall-mounted compact bar with a hinged panel door that flips open to become a surface to stir up some cocktails, then closes back up to conceal your spirits when the party's over. The smart apartment addition comes in eight colors and is made of 100% recycled high-density polyethylene from plastic milk jugs.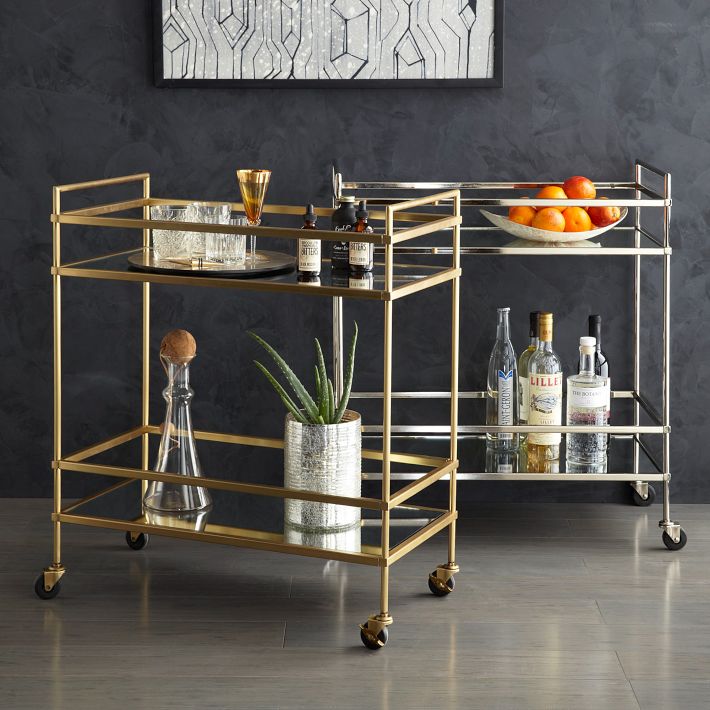 If you like your drinks with a touch of glamour, the Terrace Bar Cart by West Elm has the sparkle you're looking for. Because it's on wheels, it can rove wherever the party goes, and its delicate design keeps it from weighing down small spaces.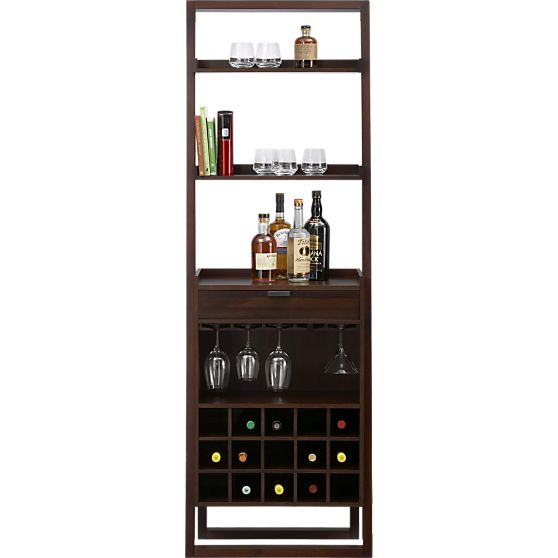 The Sloane Wine Bar's slim profile and leaning design make it an ideal choice for urban homes. Even though its ladder-like design keeps it feeling airy, it has plenty of room for storage with space to store 15 wine bottles, hang glasses, and even a drawer to tuck away your corkscrews.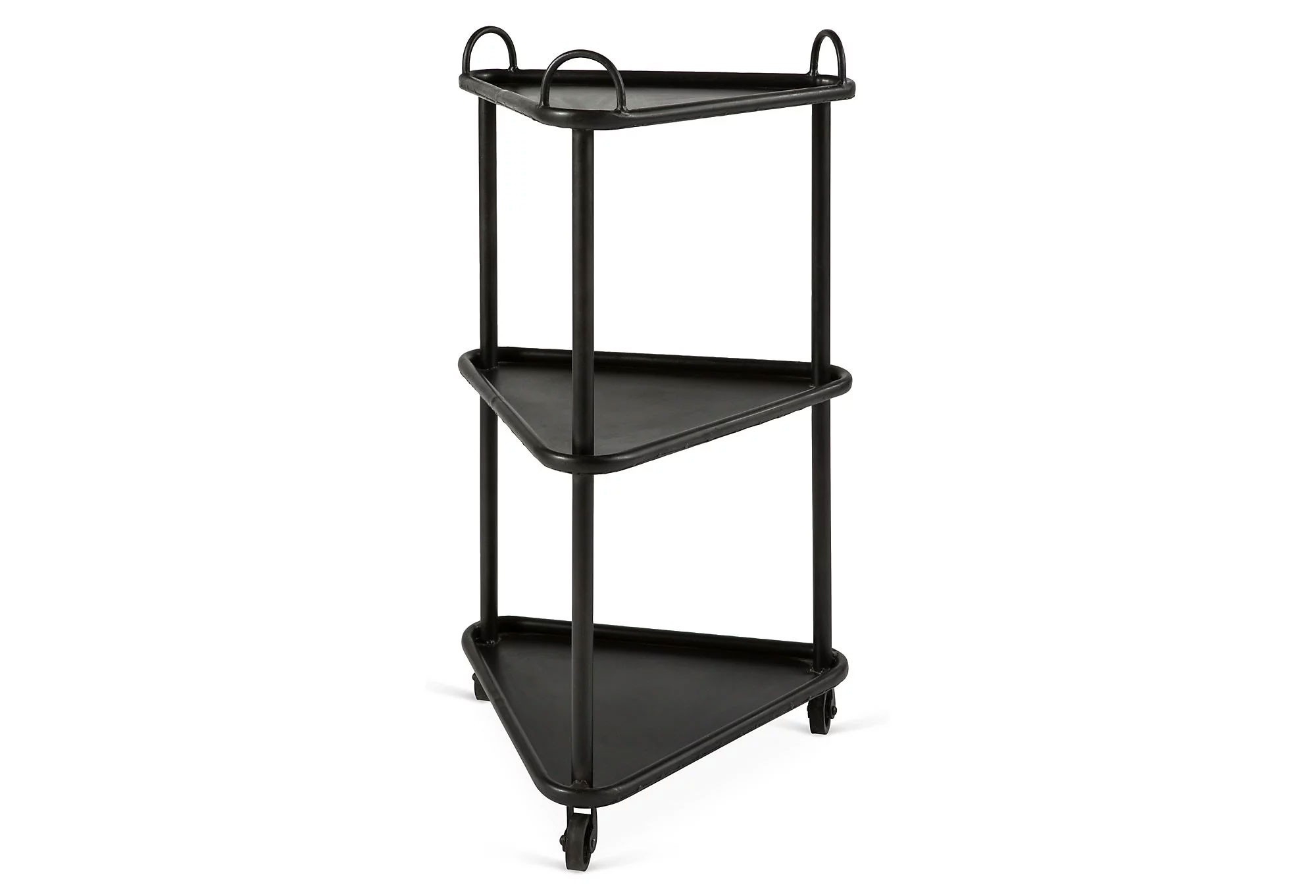 Your guests won't mind being told to go to the corner if the Samuel Triangular Bar Cart is there. Made by BoBo Intriguing Objects, this sturdy iron drink station on casters is a nimble, lightweight version of a full bar that can be tucked away when your soiree ends.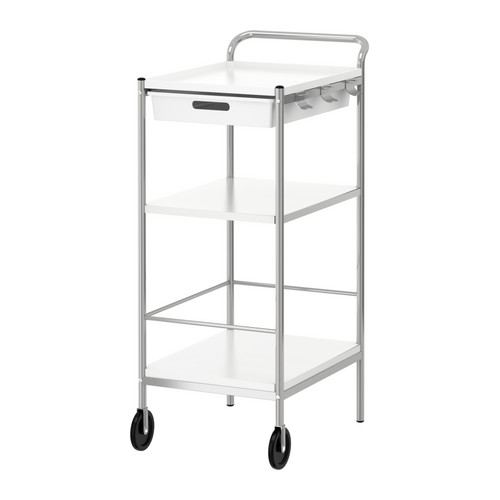 If you're looking for a well-designed bar cart that doesn't cost an arm and a leg, don't forget to look through other categories of furniture as well. IKEAs Bygel Utility Cart is presented as a kitchen island alternative but could easily be used as a space-saving drink trolley. The removable top drawer doubles as a serving tray and the included three hooks would be great for hanging towels or ice tongs.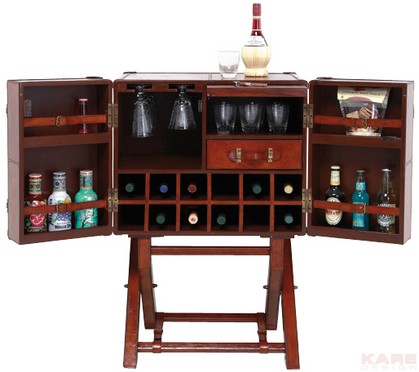 Take your guests on a little journey every time you serve a drink with the worldly Lodge Bar Junior. Although it looks like a travel trunk on the outside, the inside opens up to reveal everything you need to get the party started.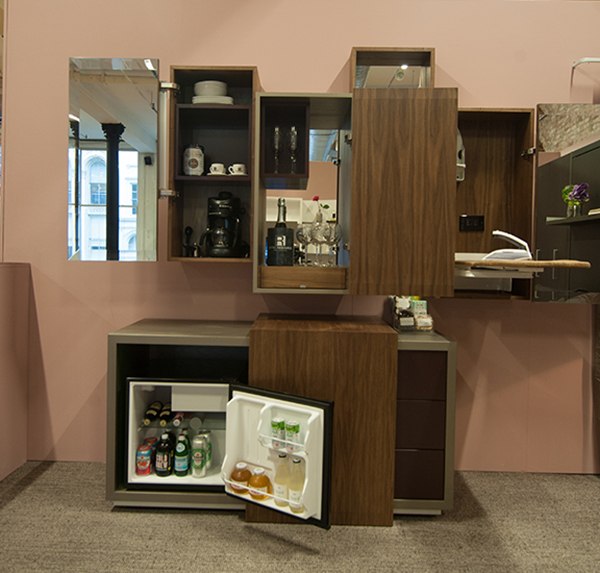 As its name implies, the Hide and Seek is a clever cabinet that conceals your liquor stash and keeps wine and highball glasses within reach whenever you need to de-stress. Part of a new collaborative collection between Resource Furniture and Think Fabricate, the composition of four walnut and glass cabinets takes up zero floor space with its wall-mounted design.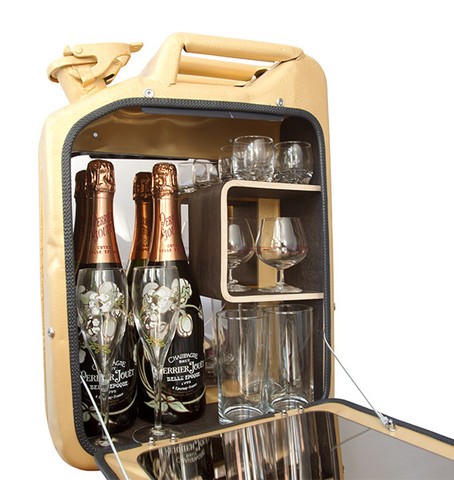 Infuse your booze with a bit of history by keeping it in one of Danish Fuel's Jerry Can Bar Cabinets. Recycled from actual military jerry cans used to hold gas, water and kerosene, these unique accoutrements will definitely get the conversation started at your next get-together.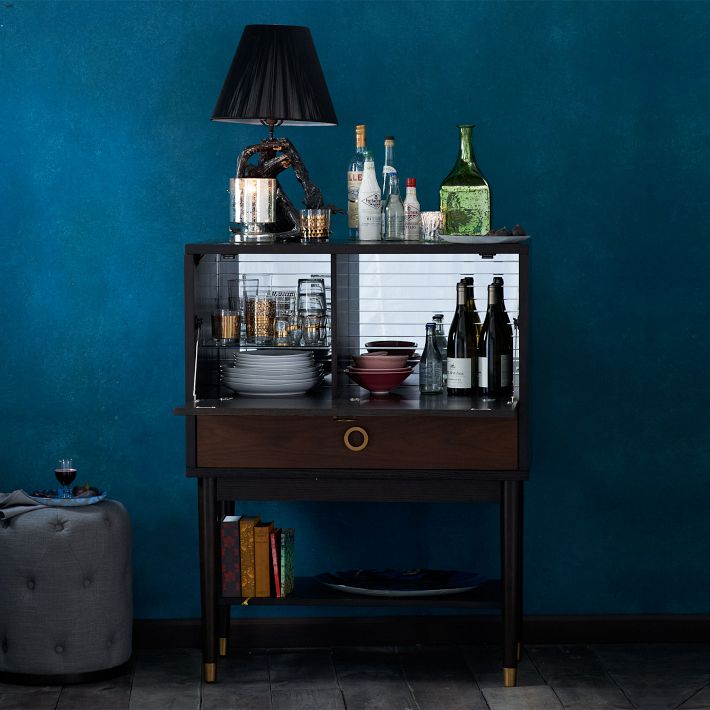 36″x18″ is all of the space you need to fit the handsome Dobson Flip-Down Bar in your apartment. Its elegant mid-century exterior disguises it as a compact cabinet until you flip the facade down to reveal the mirrored Art Deco interior.
Which of these compact bar options would make the most sense in your space? Let us know in the comments below!