Have you noticed the plethora of rugs in saturated hues that are increasingly appearing on the floors of our favorite interiors?! Overdyed rugs are not a brand new trend, but they're definitely still a fresh one. Why do I love this design trend? Because overdyed rugs often appear in spaces that celebrate color. When you have a statement this bold, attention should be given to the rest of the space (especially since you want to be careful not to overdo it). Maybe that's why rooms featuring overdyed rugs are so beautifully curated! Here are 10 of my current favorites… [from ABC Carpet & Home]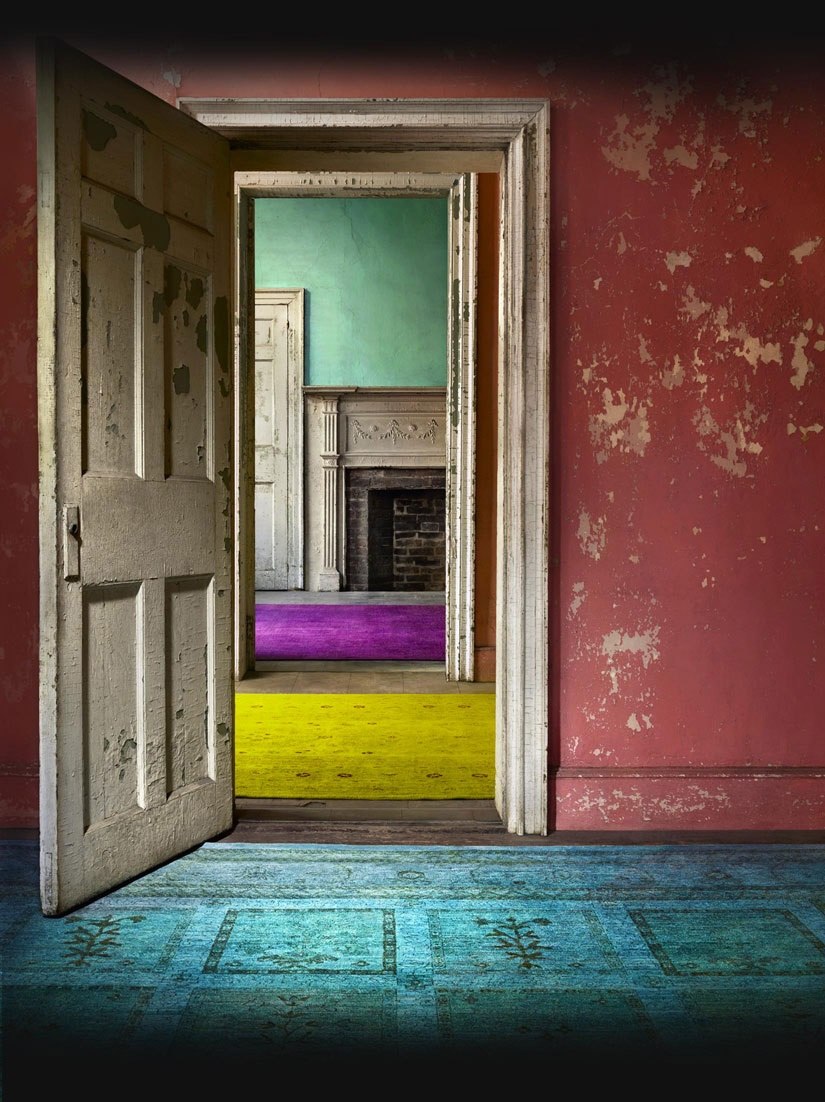 Shades of Blue and Violet
Overdyed rugs range from vintage worn pieces that are freshly dyed, patchwork-style rugs made from vintage pieces that are cut up and sewn together, and brand new rugs styled to look vintage. Many of today's most popular overdyed rugs feature shades of blue and purple. The teal blue shade of the rug in this San Francisco living room from citidev, inc is mirrored by the teal upholstery on the luxe seating: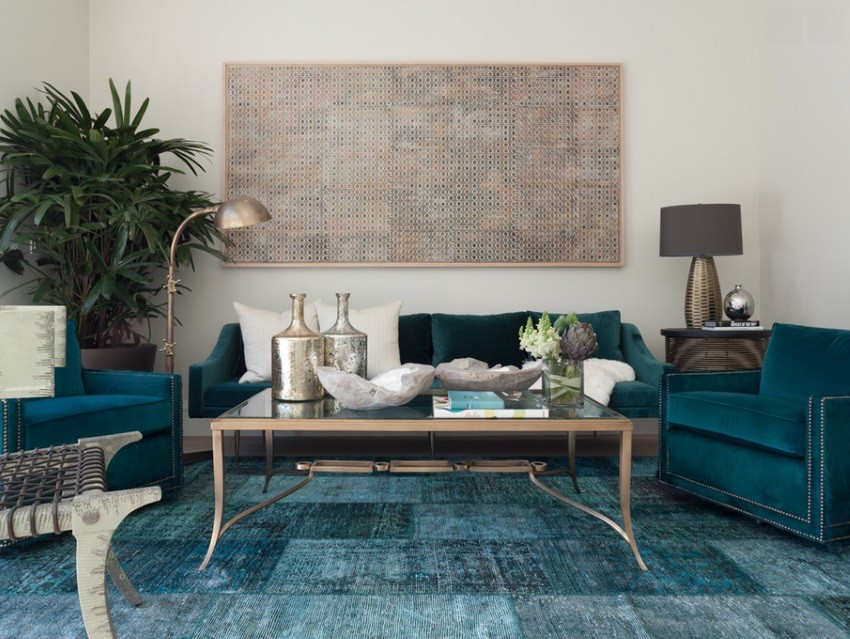 The Cadiz Wool Rug from West Elm features rich shades of ink blue, and I love the way a piece of royal blue modern artwork intensifies the color scheme of this dining room, giving the space a truly rich feel: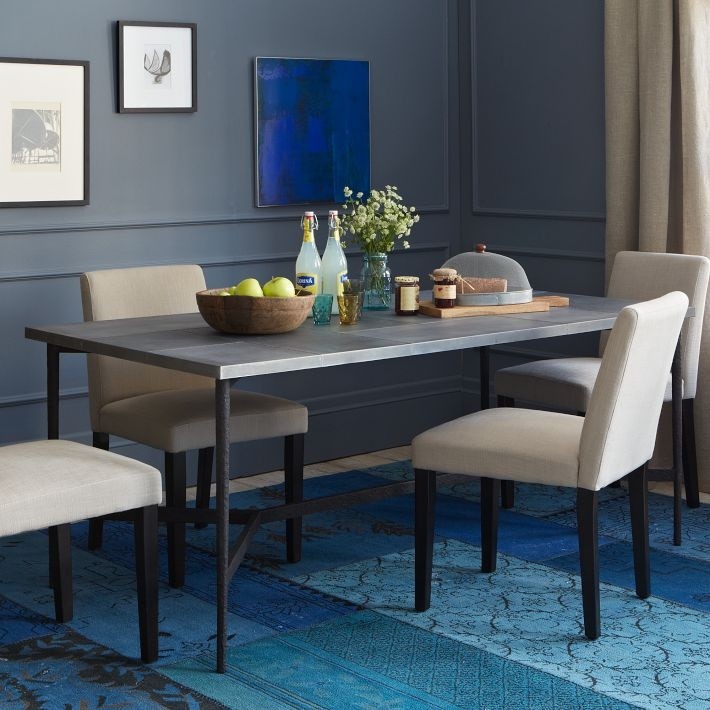 Magenta is the color of choice for the vibrant rug below, which adorns the living room of food stylist, photographer and writer Claire Thomas. Flowers in a similar hue bring out the varied tones of the rug. [via Domaine]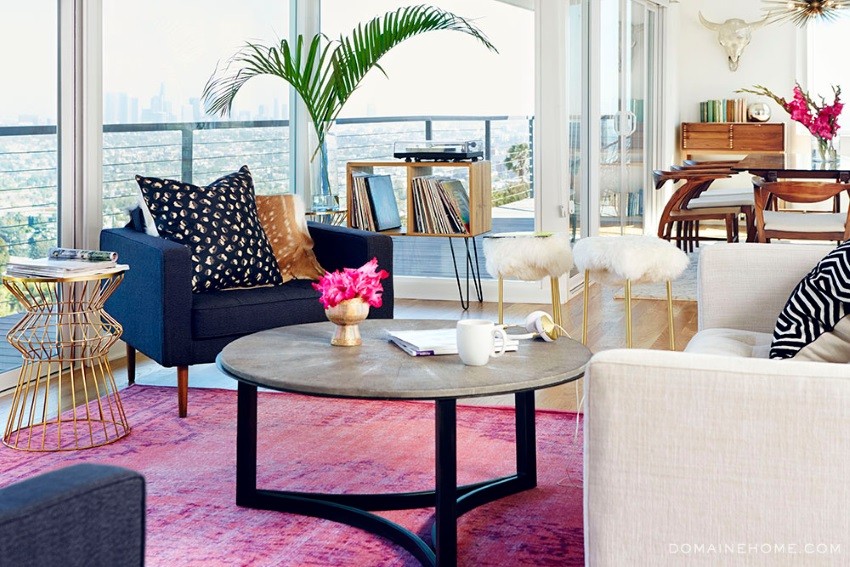 Here's one more rug in purply shade, this time showcased in a boudoir featuring lavender bedding. Once again, flowers help create a vivid feel. [from Kimberly Davis Photography via Blink.is Design]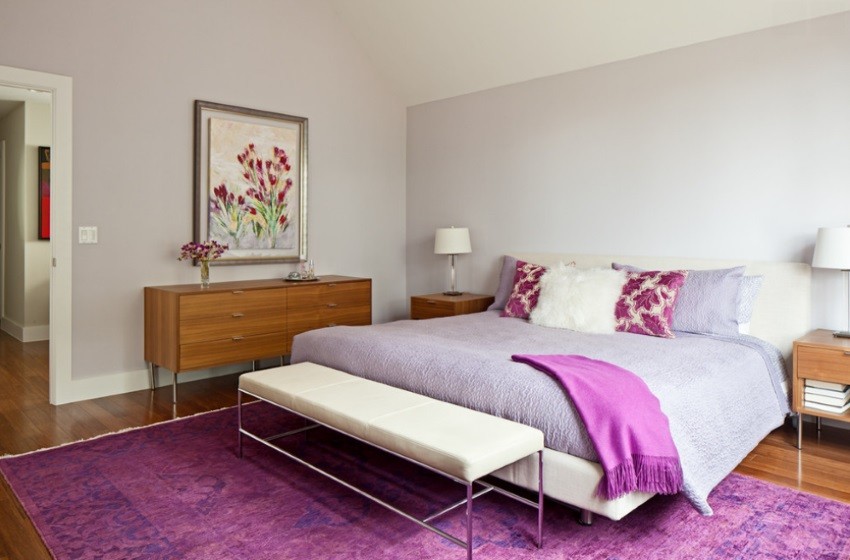 Overdyed Rugs in Green
Let's move on to overdyed rugs in shades of green, which provide a jewel-toned pop of color that beautifully complements all-white spaces. Below we see the Satya Rug from Lulu and Georgia, showcased in the new studio of lifestyle expert, party stylist and blogger Camille Styles: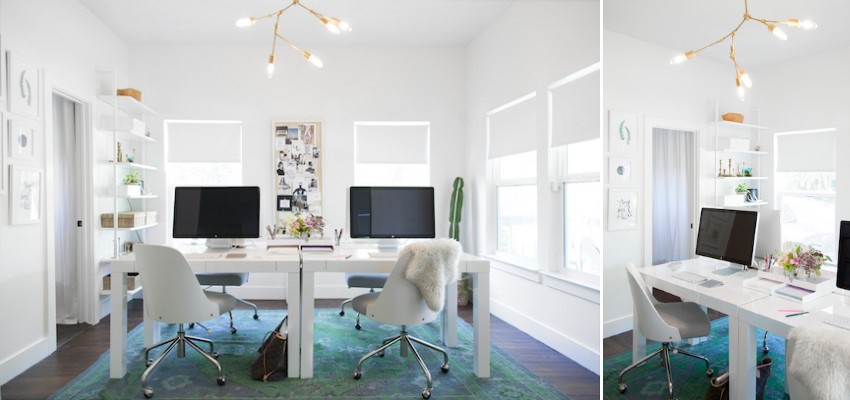 Shades of emerald and teal are popular in the green overdyed rug arena, and there's nothing like another radiant hue such as mustard yellow to complement green tones. [via Beckwith Interiors]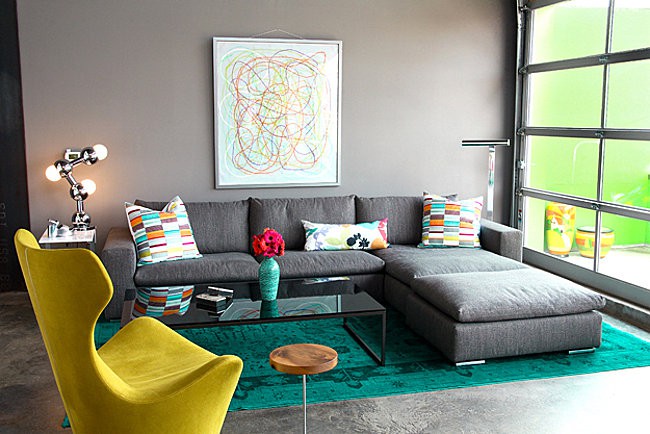 Bold Red and Orange Rugs
We end with fiery shades of red and orange, which are energetic yet right at home in the interiors they grace, especially when they're allowed to shine without too much competition from other colors. A deep red rug is the perfect focal point for this light-filled modern living space. [from Vintage Carpets]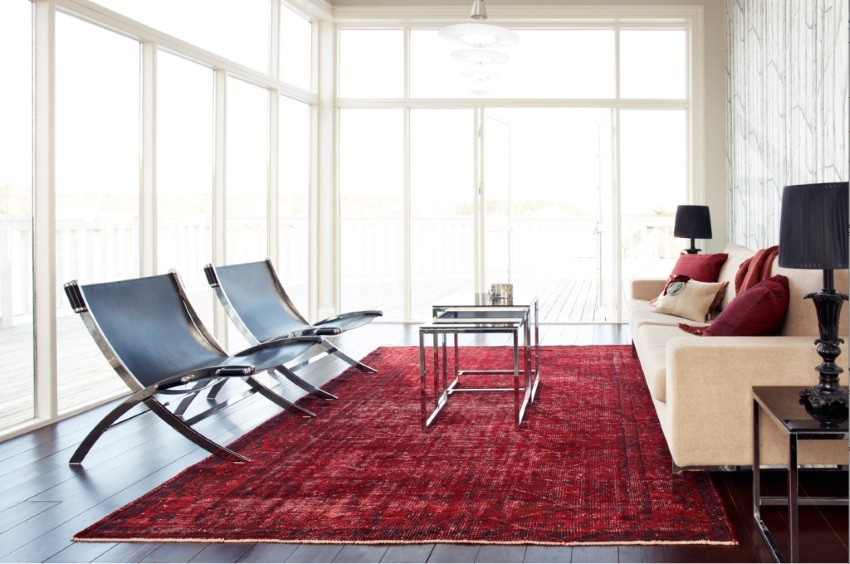 This W Residence master bedroom features not one, but two overdyed rugs–one in deep red and one in a soothing shade of blue. Even though one rug is a patchwork-style piece and the other is more traditional in design, they manage to enhance one another rather than compete. Sleek furnishings also give this space a low-key contemporary vibe. [from Urbanspace Interiors]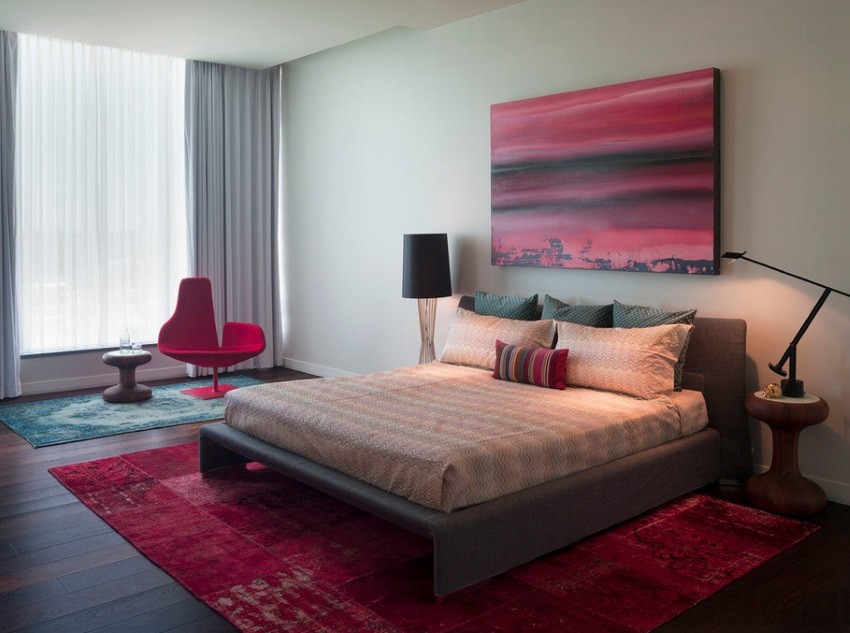 If you thought the overdyed rug phenomenon would skip the color orange, think again. While an orange rug is definitely a statement, it can still manage to be chic (in an unexpected way). White walls and upholstery prevent the orange details from being overpowering in the modern space below. [from The Orient Bazaar]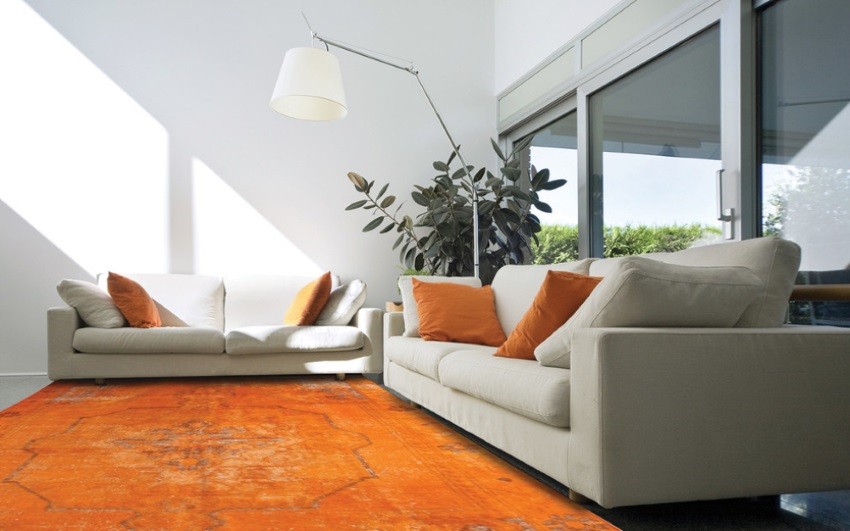 When it comes to overdyed rugs, which colors are your favorite? For me, it's green. Then again, green has always been my favorite color! What hue would you proudly display on your floor? Leave a comment below…
Liked the story? Share it with friends.