When it comes to sleek, contemporary Italian kitchens, the choices indeed seem endless. With modern designers offering some standout compositions that are both modular and versatile, creating a trendy kitchen is easier today than ever before. Yet, a few ingenious and exquisite kitchen designs always manage to sweep us off our feet with their sizzling aesthetics and functionality. One of the stars at this year's London Design Festival was the duo of Slide & Checkers, which was introduced by Armani/Dada. These exclusive new kitchen designs astonish you with their minimal form, smart space-savings solutions and an air of unmatched sophistication.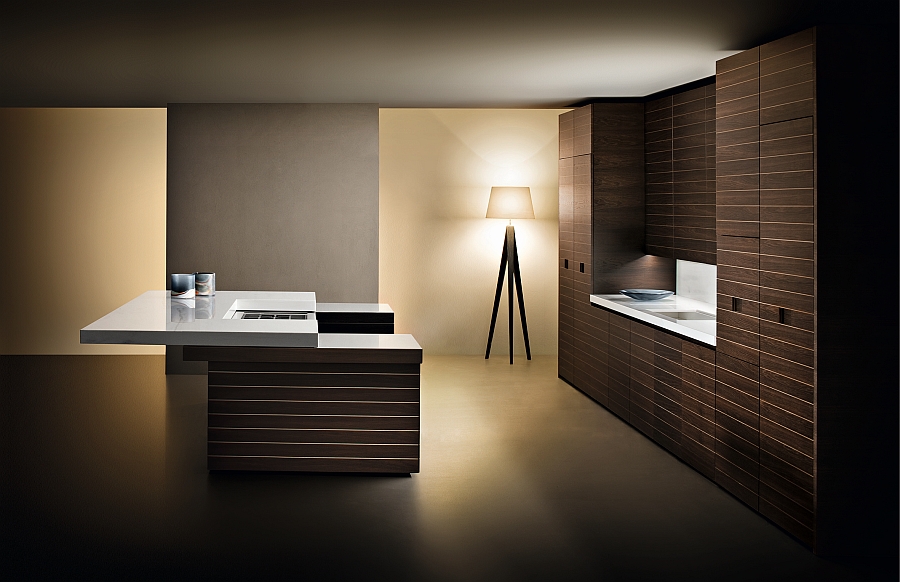 The slide kitchen concept is the result of a stroke of genius from Giorgio Armani, who based the space on an informal yet classy dinner invitation from a chef! Here, the kitchen turns into a trendy dining space, thanks to the exclusive patented slide system that transforms the aura of the kitchen. The central island contains a marble countertop that slides out to reveal a stainless steel work surface. This allows you to host guests even as you use the stainless steel area to prep and serve with ease!
The kitchen's wall-system also features horizontal panelling in sassafras wood that slides out horizontally to reveal the kitchen appliances. Creating a seamless and uniform space visually, this refined horizontal sliding mechanism gives the minimal, modern kitchen a refined, urbane appeal.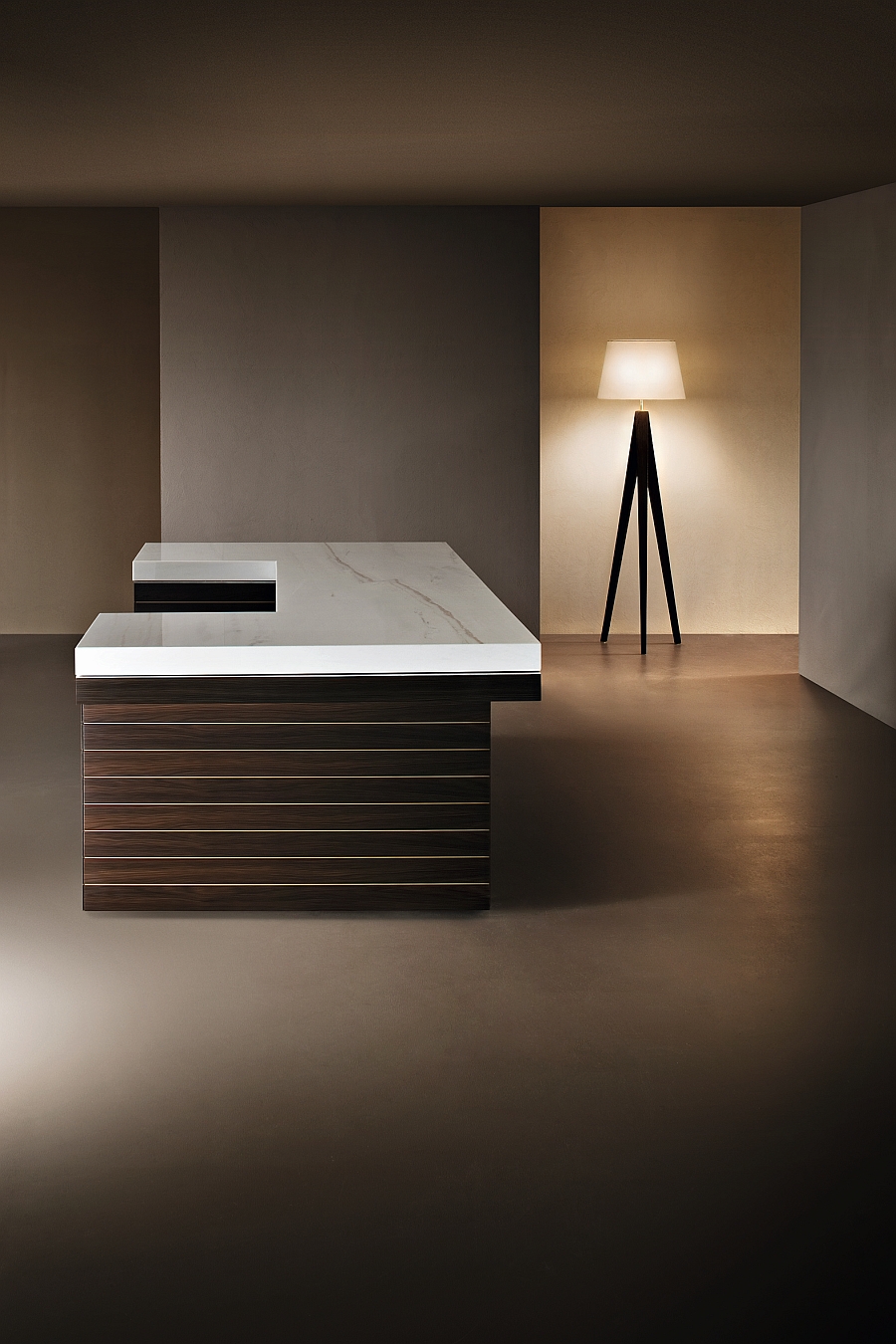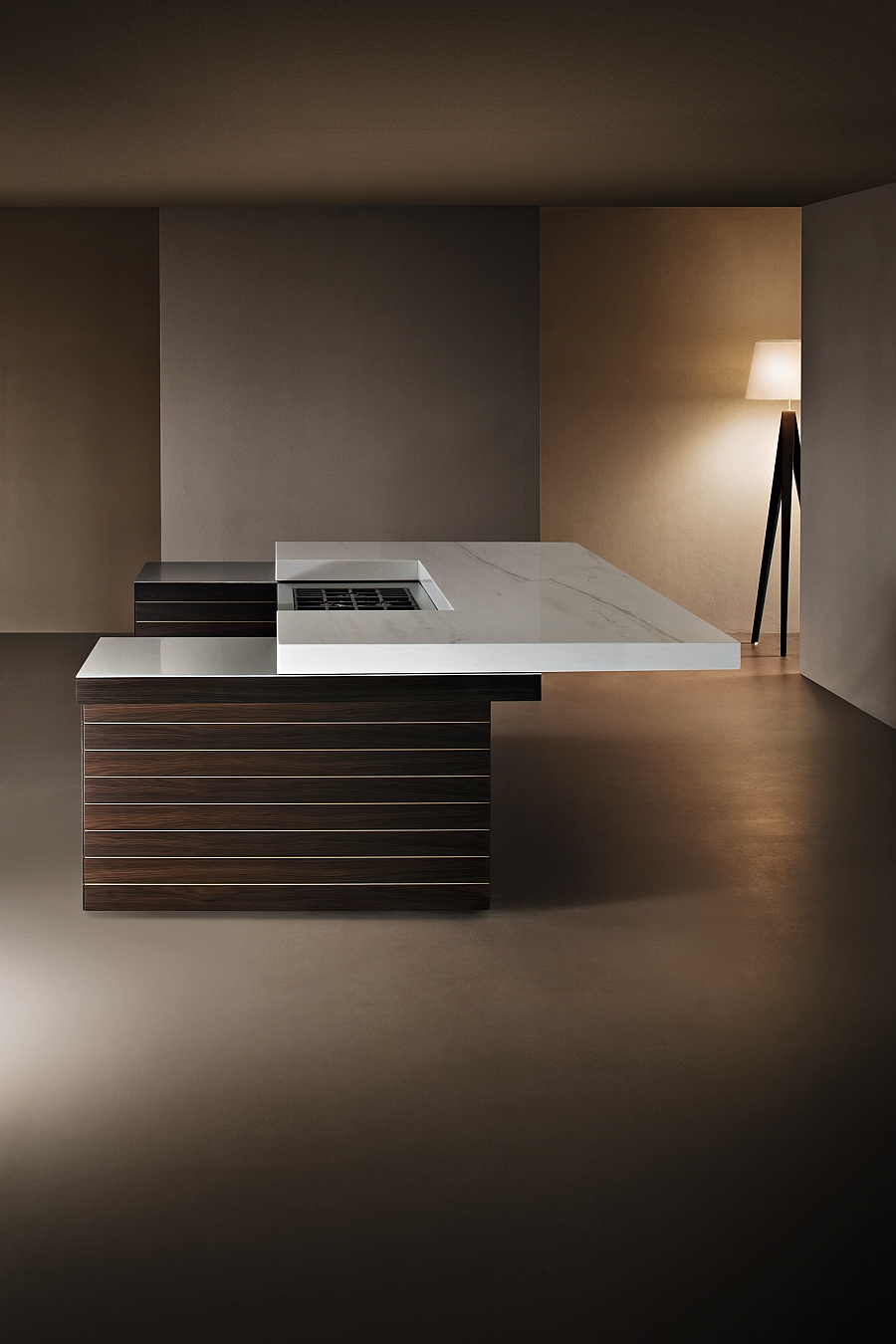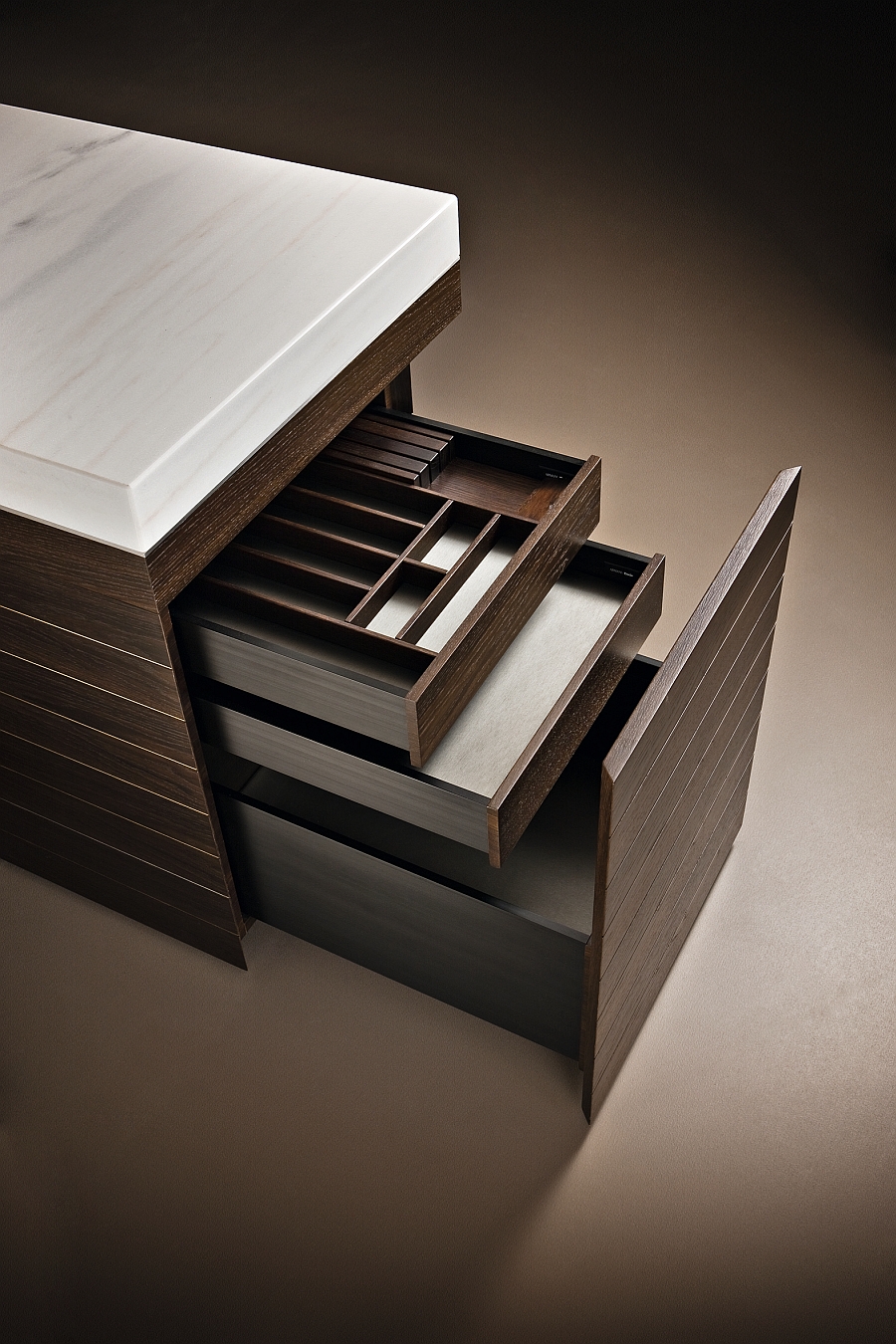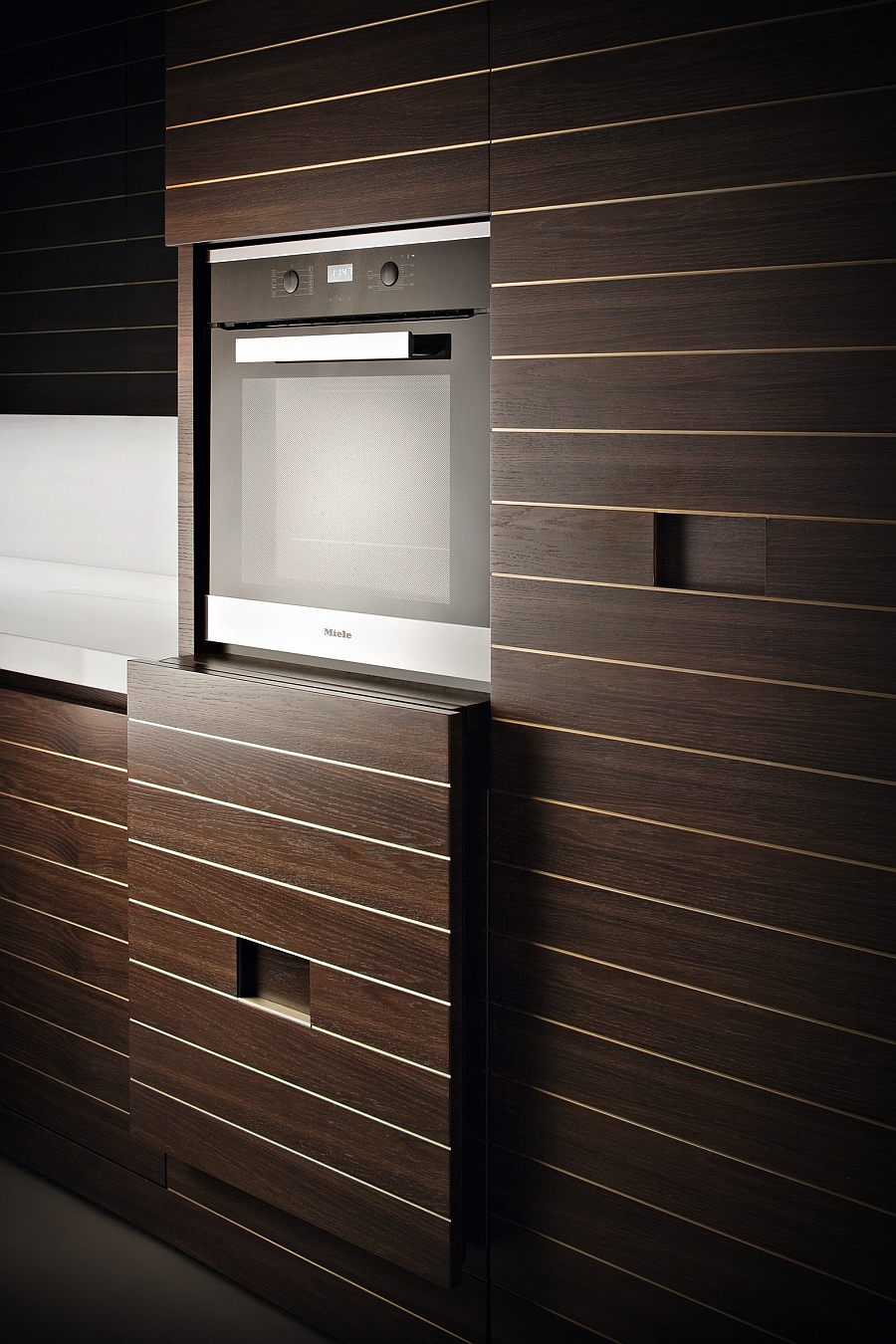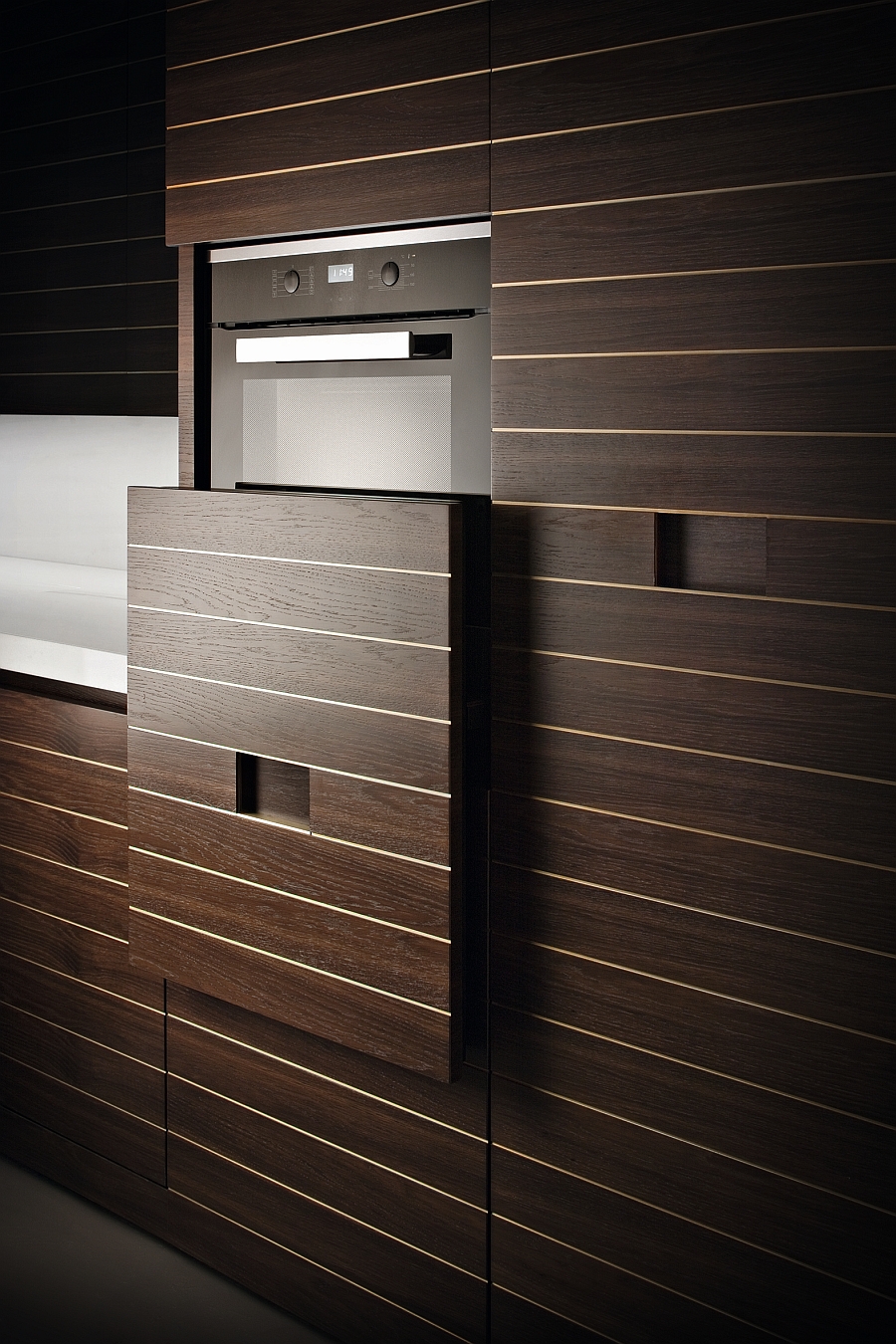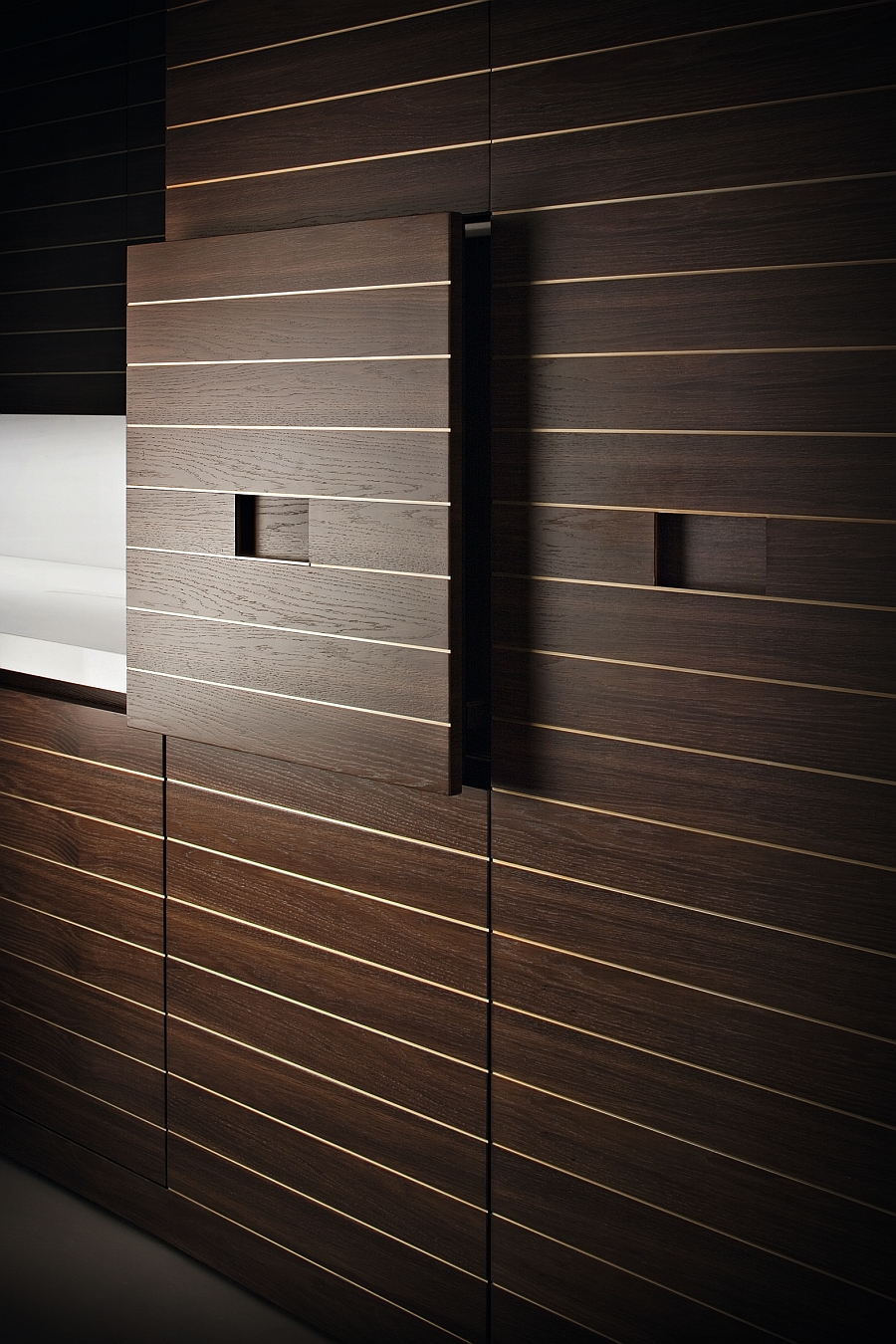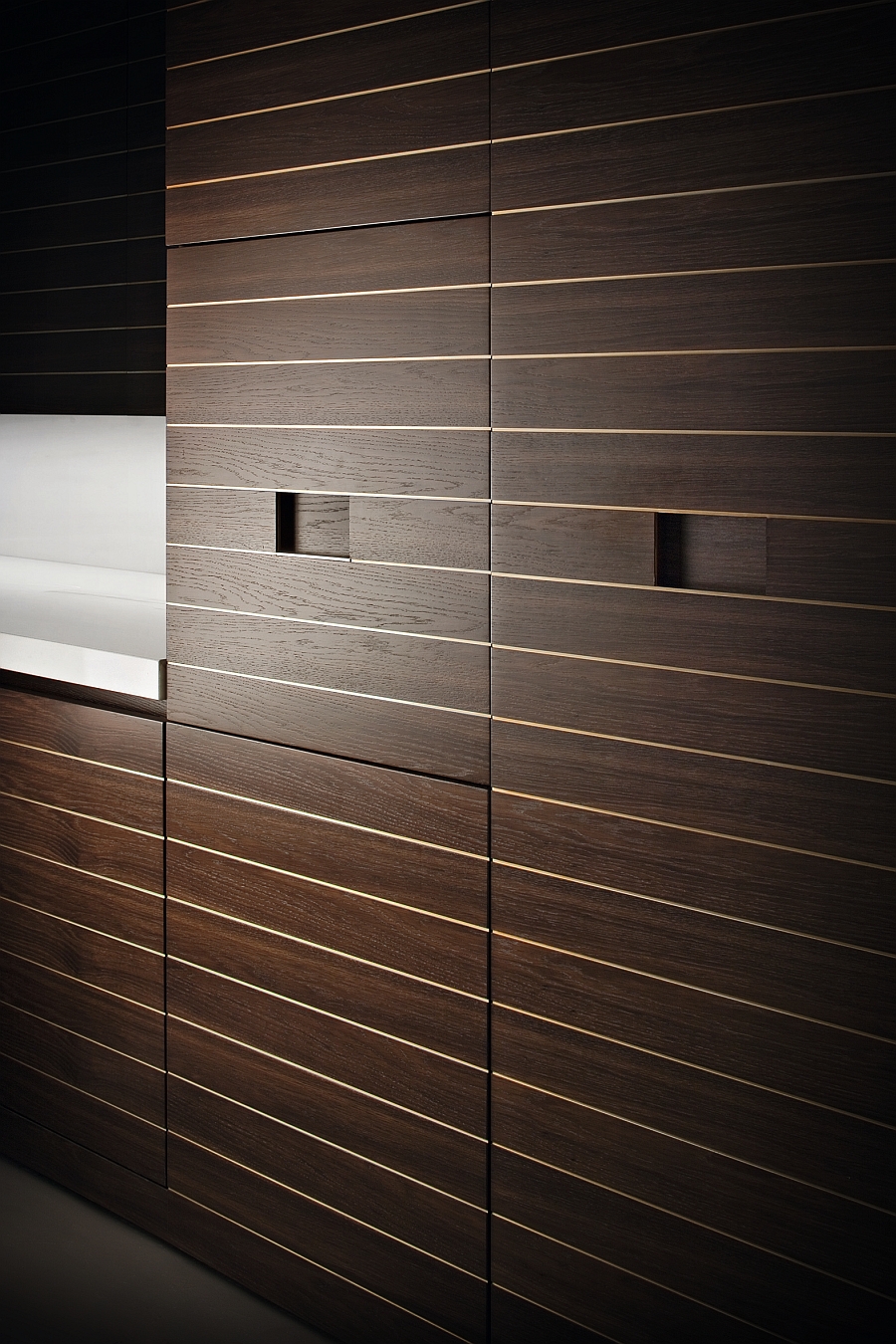 While Slide focuses on functionality, Checkers is all about creating a delightful and dashing contemporary kitchen that brings together a variety of textures. This open-plan kitchen contains shelves that employ natural woods, exclusive lacquers and multilined back-painted glass along with a gorgeous, natural stone worktop. Smart LED lighting and practical design give this sensational kitchen space an aura of its own!