We often talk about eco-friendly decor additions and sustainable style, which try their very best to ensure that they do not hurt the environment, and that they become a natural extension of their surroundings. But we rarely come across furnishings that actually benefit the planet and make it a cleaner and better place. Designed with an exquisite flair and a revolutionary outlook by Belgian designer Bram Bollen for Tribu, the Terra Collection is well and truly one-of-a-kind. So, what makes it so special you ask? Crafted using an innovative fiber called Canax, these sofas, chairs and armchairs absorb the carbon dioxide around them, making the air purer and your outdoor landscape fresher!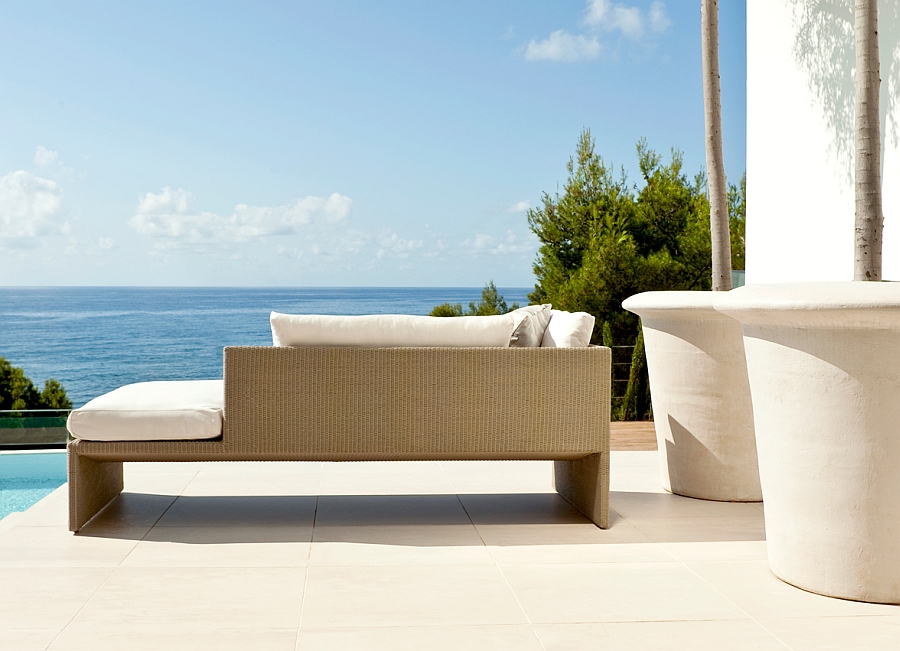 Each of the pieces of the Terra Collection is hand-woven to ensure that you get the very best in terms of quality, and the blend of natural hemp with Canax gives the decor pieces a natural, elegant vibe. Blending in with an outdoor lounge area or dining space of almost any style, the armchairs and the sofa from the lineup can be used to complete your luxurious deck next to the pool. The endless combinations of the Terra sofa also allow you to use it both as a corner sofa and a cozy daybed that is resilient and revolutionary. Both stain-repellent and all-weather resistant, these trendy additions demand very little in terms of care and maintenance.
Completely eco-friendly, the lineup of outdoor loungers and chairs from Terra also helps in cutting back the carbon footprint of your home and aiding you in a healthier, nature-centric lifestyle.