We often talk about how the contemporary kitchen is constantly changing and evolving into a sleeker, more stylish and functional space. The latest kitchen innovation from Snaidero captures these elements perfectly while offering you a wide range of choices in terms of modular storage units, open shelves and finishes. Dubbed as Orange Evolution, this Michele Marcon design seems like a natural extension of the living space and is a perfect choice for those looking for an urbane kitchen to complete their open floor living area. Profile-handles integrated into the door, plinth set back on the bases that give the units a suspended effect and exciting open shelving options give this kitchen its distinct aura.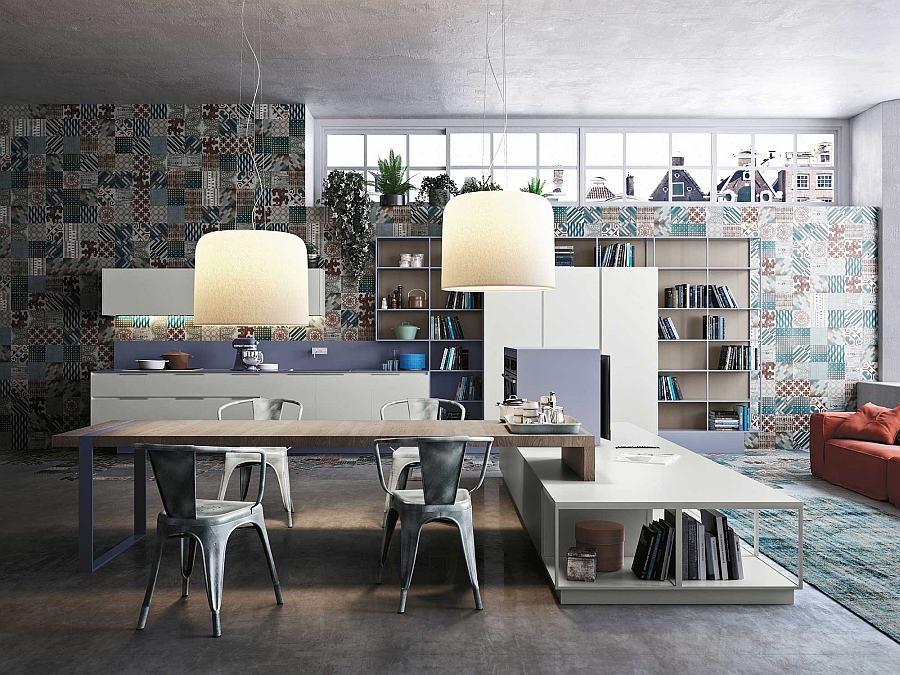 The blend of ergonomics and aesthetics is an important aspect of any modern kitchen, and Orange Evolution allows you to take this to a whole new level with the use of smart cabinets that present a visually light impression. Large monochromatic units are combined with bright splashes of color, and you can later change these compositions with ease to give your kitchen a distinct look and style that fits the existing theme of your home. Large open aluminum-coated bookcase-style shelves give this exciting kitchen another wonderful added dimension, both in terms of form and functionality.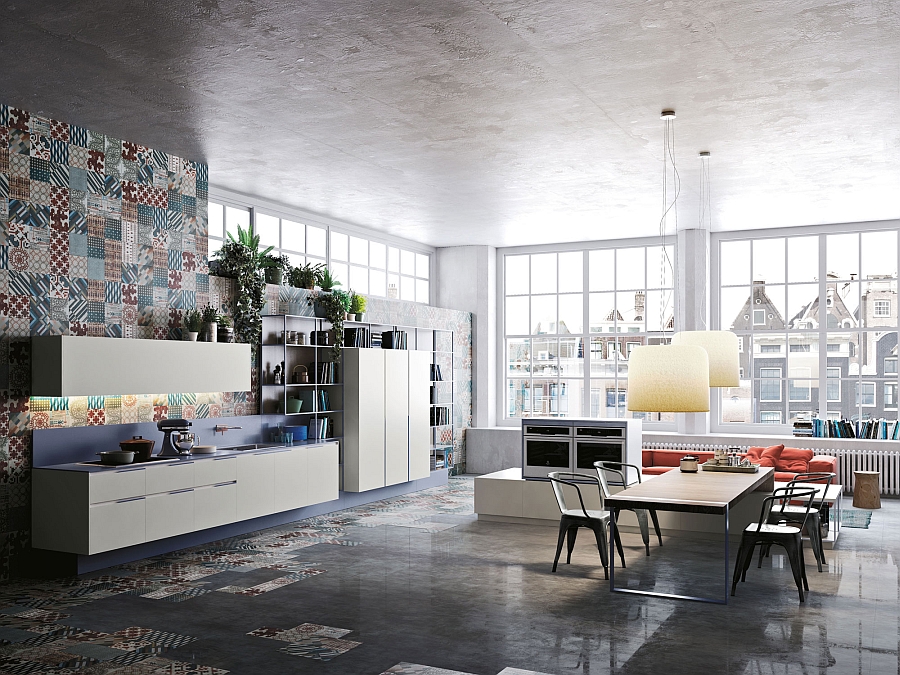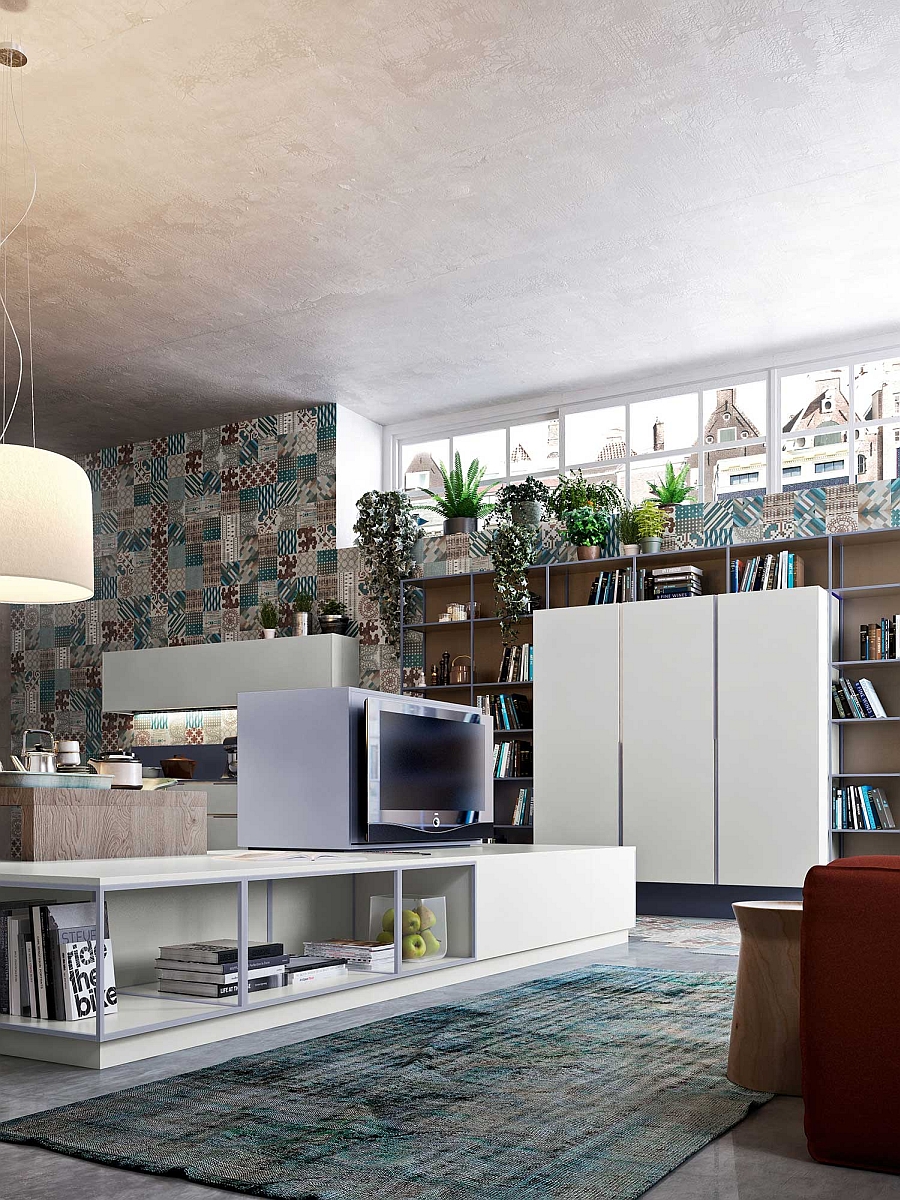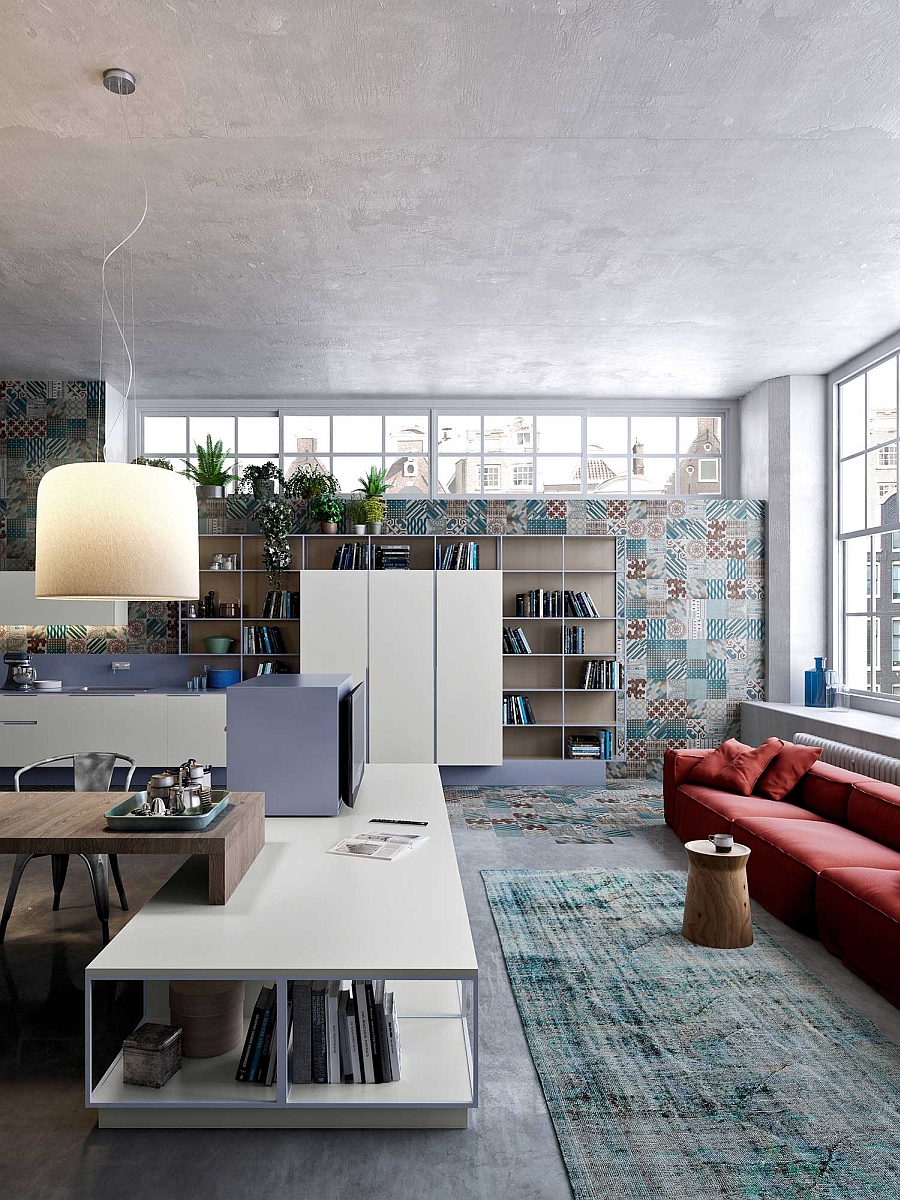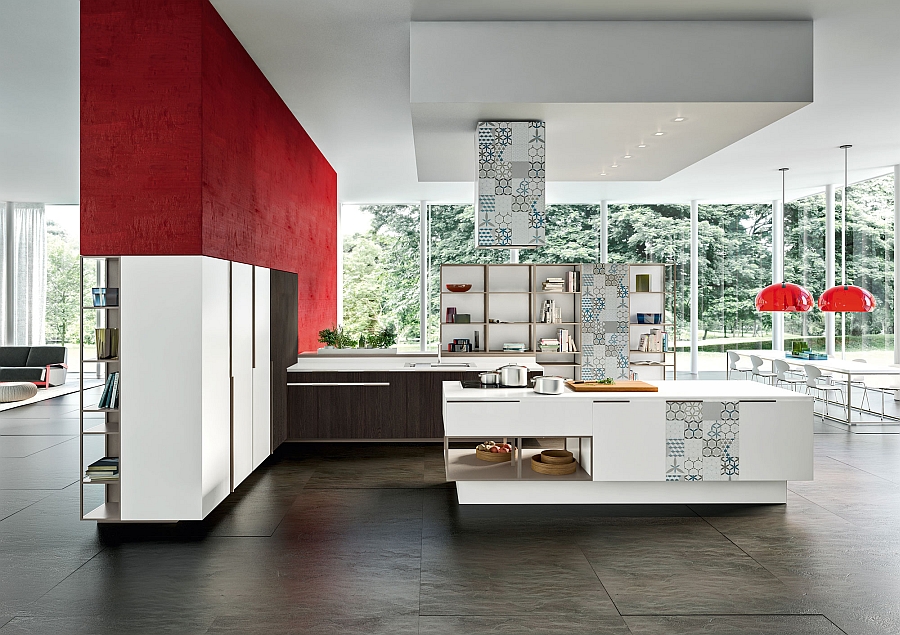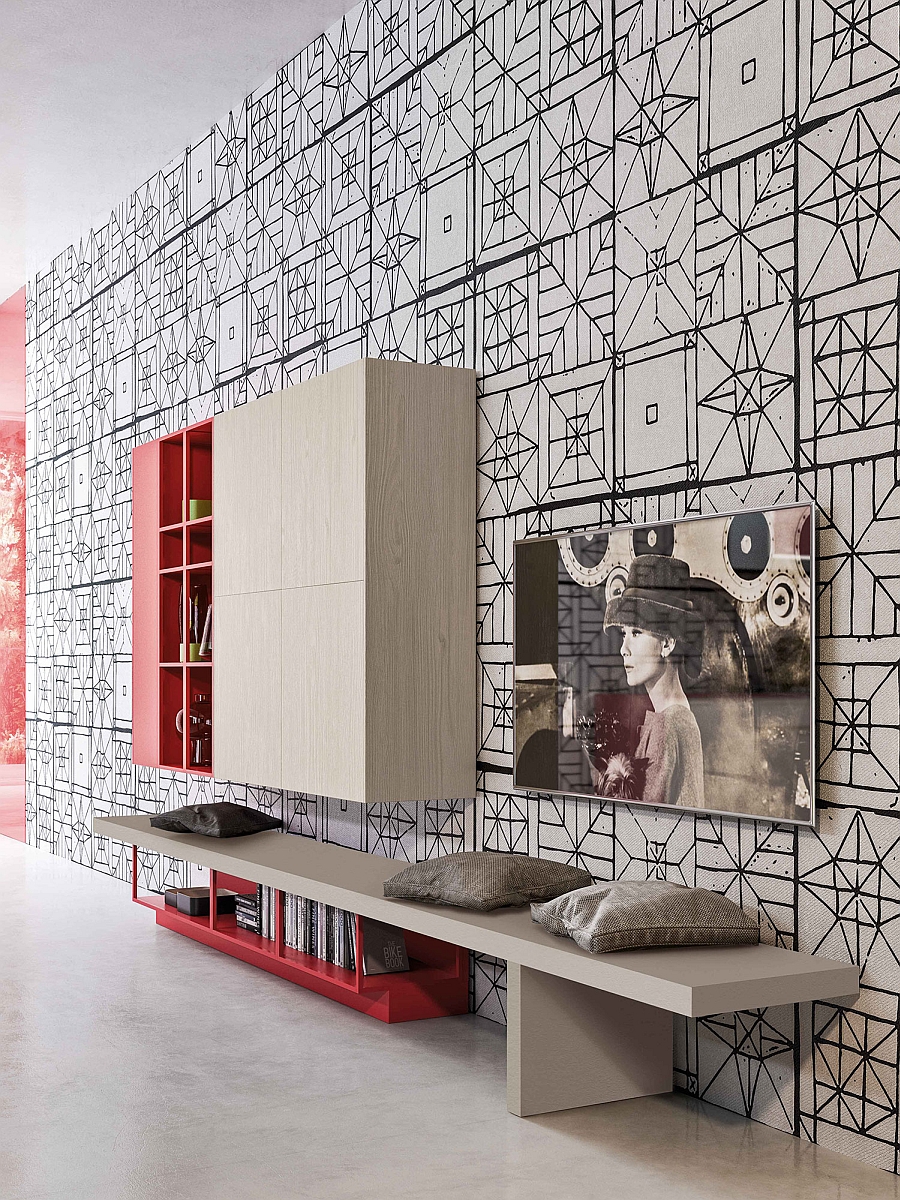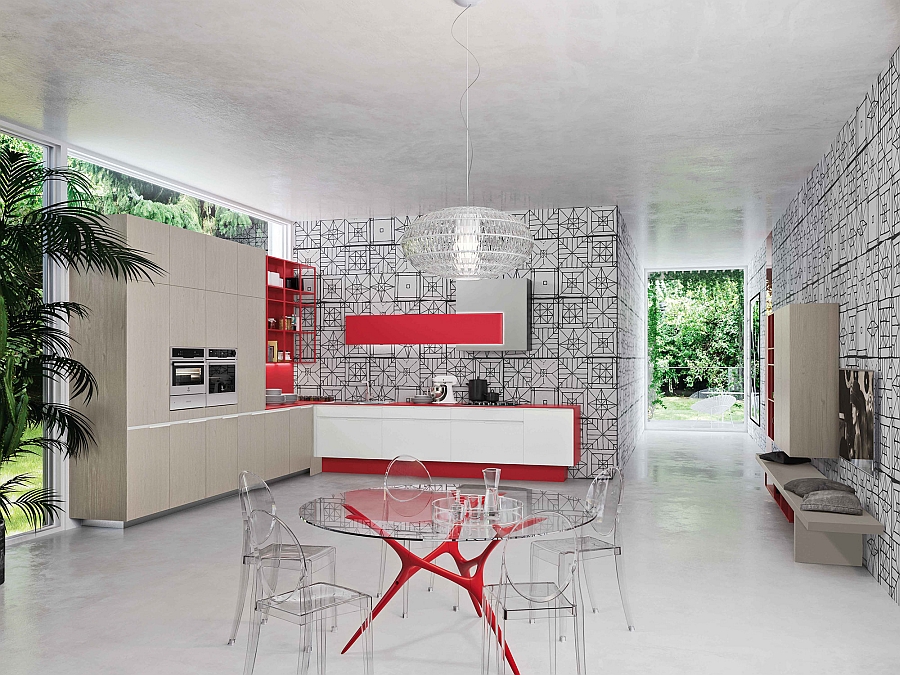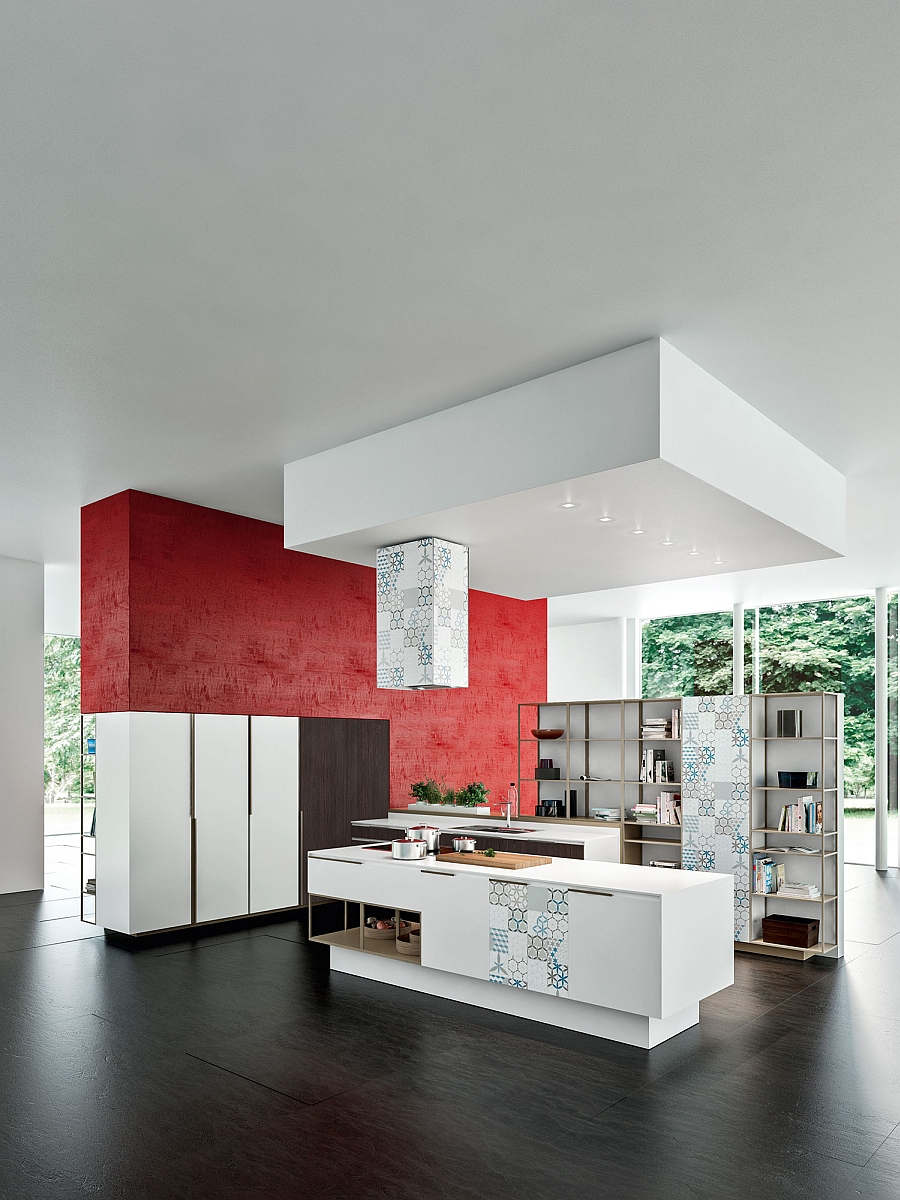 Snaidero offers endless customized options in terms of the colors, finishes and worktops to ensure that you bring home the kitchen of your dreams. With smart islands, state-of-the art space-saving solutions and a shared ambiance with the living room, Orange Kitchen is the perfect choice for the demanding modern family!