A trip to the dentist is obviously not a pleasant experience in the best of times, and many of us often dread the experience of 'the dentist chair'. But the sparkling and soothing new clinic of Dental Angels in Barcelona tries to create an atmosphere that puts you at ease as much as possible. With clean, well defined lines, sensuous curves that bring in contemporary style and a professional image, the office showcases the trademark design style of YLAB Arquitectos. Much like their previous creation, the headquarters of Inaugure Hospitality Group, this is another office space that exudes the class and creativity the firm is renowned for.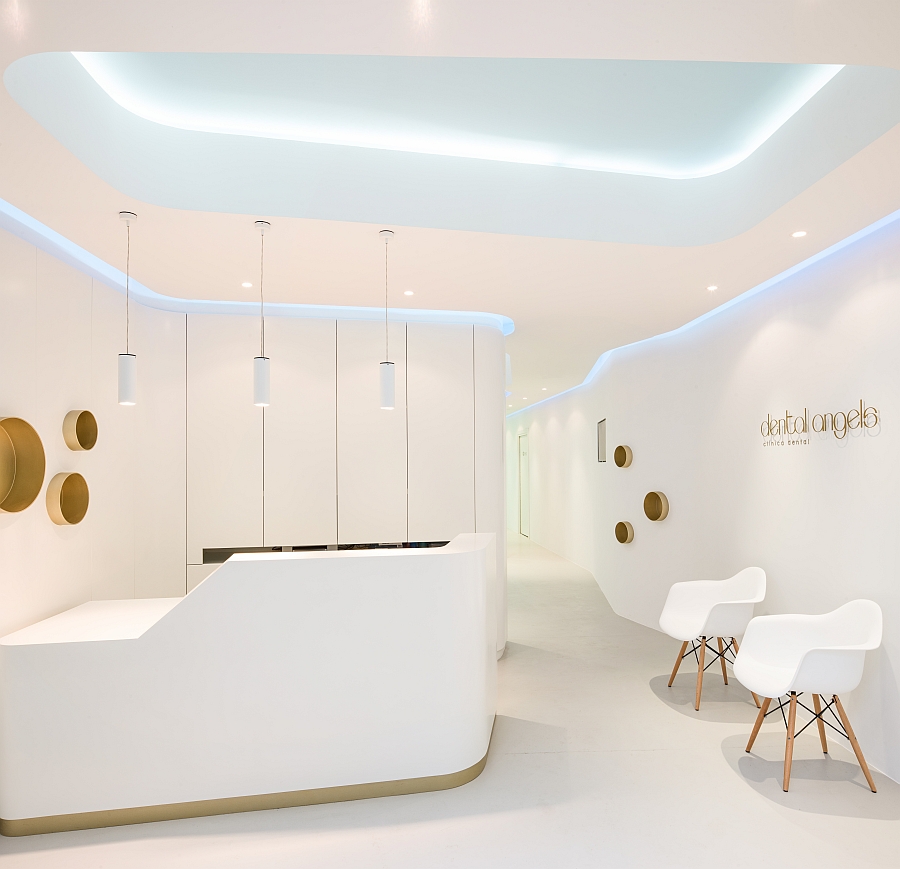 The idea behind the office was to shape an interior that is imaginative, yet conforms to the existing idea of a professional dental firm. White was an obvious choice for the backdrop, and it instantly creates a serene space while giving the small interiors a spacious appeal. Using white obviously also enhanced the heavenly image suggested by the clinic's name: Dental Angels! Hints of gold and light blue were added to this color scheme, and cylindrical partitions and graceful curves add a unique dimension to the office.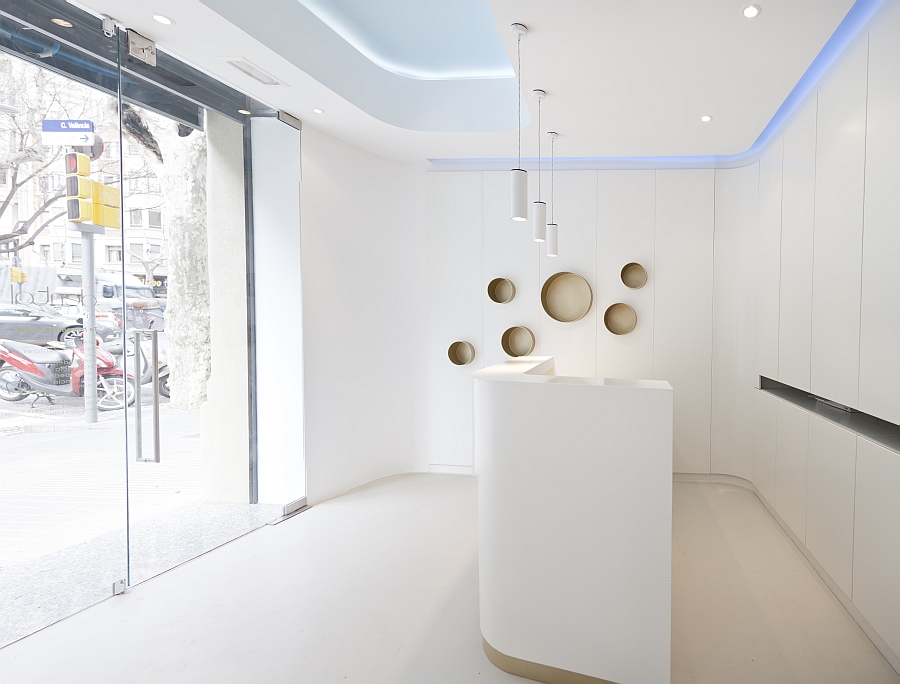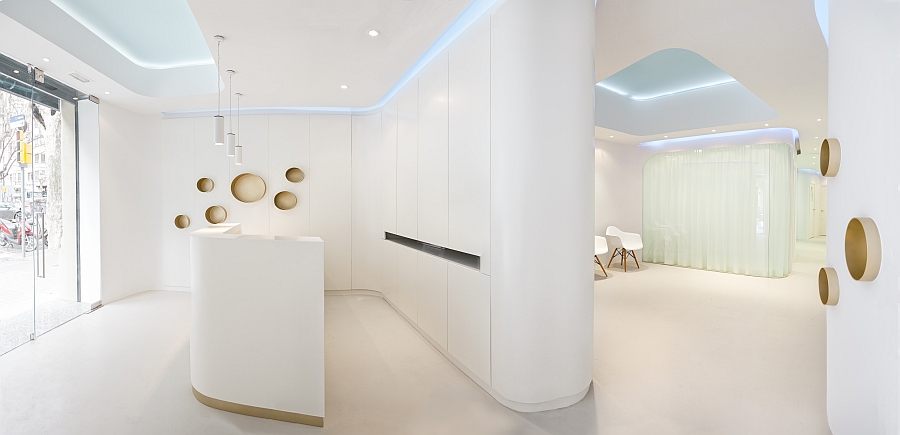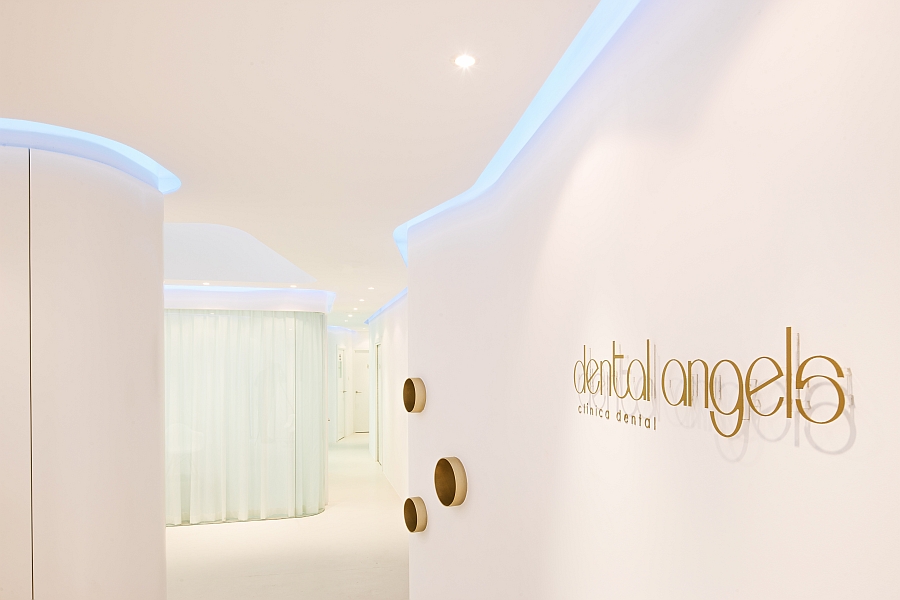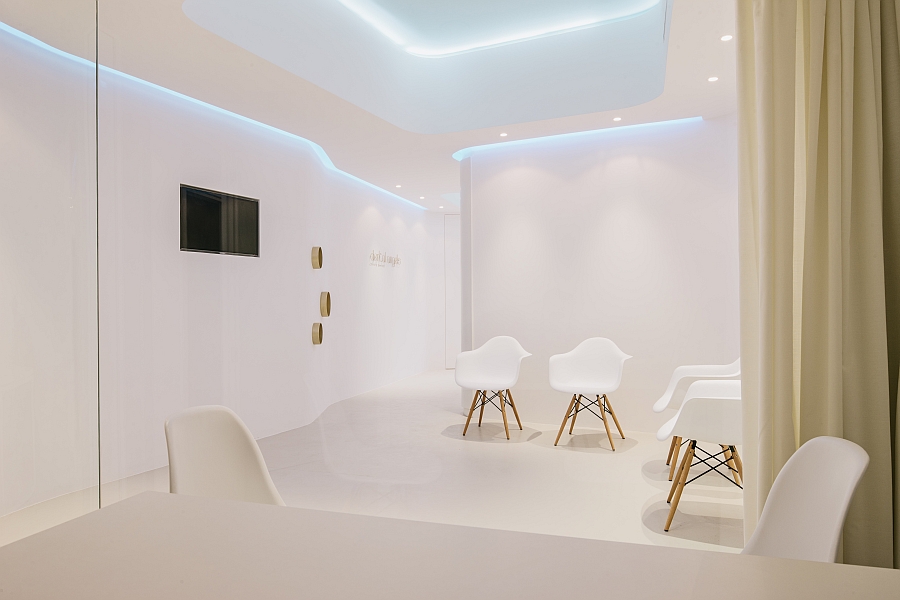 The classic Eames molded plastic chair in white is used extensively, while a minimalist approach to lighting and accessories puts the focus firmly on the design. Stunning LED lighting puts the finishing touches on this aesthetic and calming dental office that is a far cry from the boring, dark and dreary ones we visited as kids!