Designing and decorating a living room is all about finding that ideal balance between practicality and aesthetics. While a bedroom with a distinct feminine vibe is easy to shape and offers many more options in terms of decor and accessories, crafting a feminine living room requires a lot more care. For starters, not all of us are comfortable with a room that is filled with soft hues, pastel colors and decor that has a distinct feminine appeal. Most homeowners obviously tend to opt for gender-neutral settings that often seem more masculine, thanks to the use of clean, straight lines.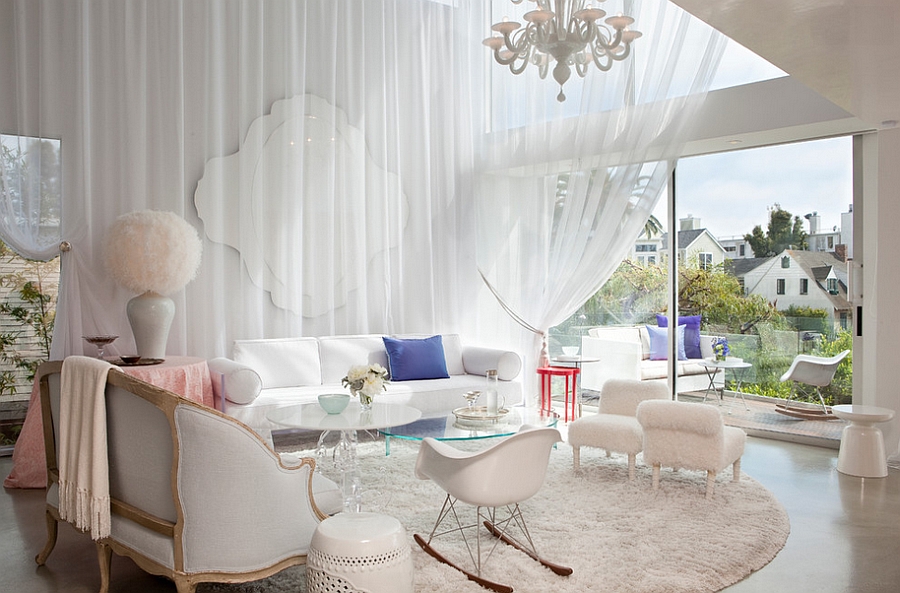 But feminine living rooms have a distinct style and aura of their own that makes them both inviting and visually appealing. Instantly bringing home a sense of serenity and calm, most feminine living rooms exude luxury while filling the space with pops of color. From the dashing to the delicate, here is a collection of the trendy best –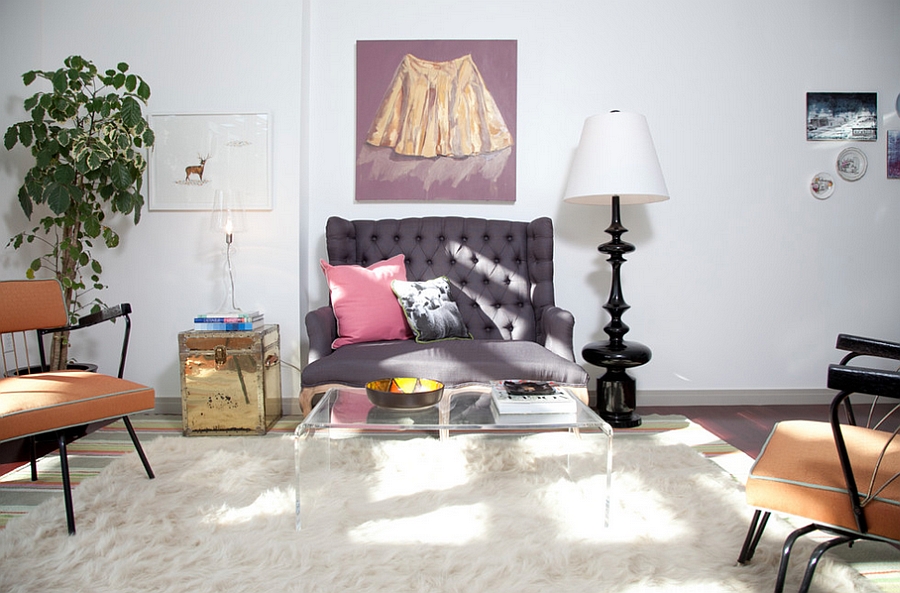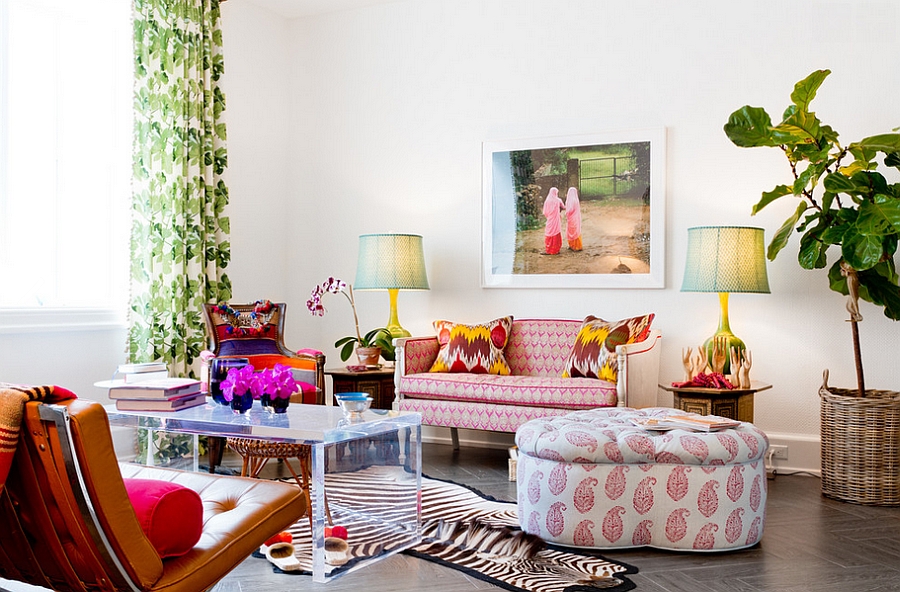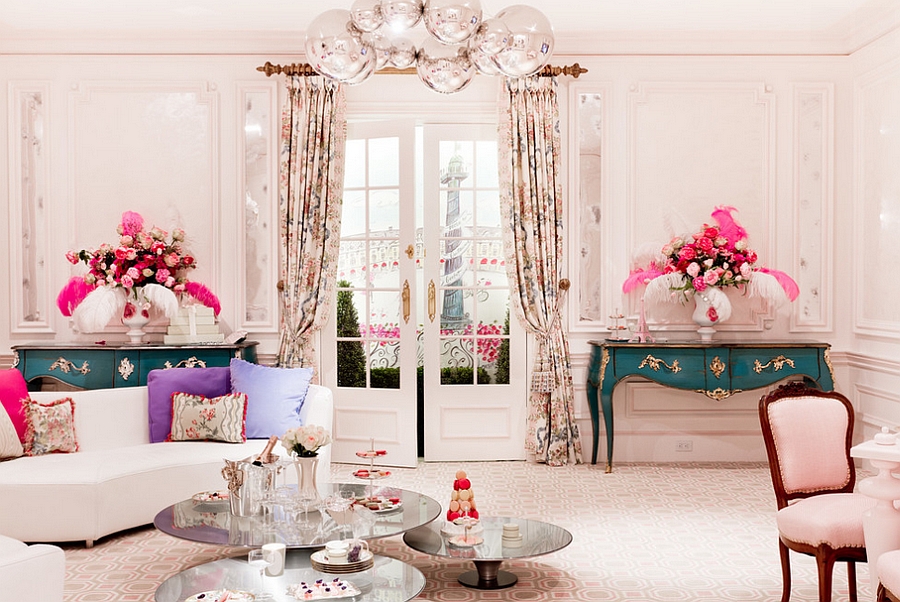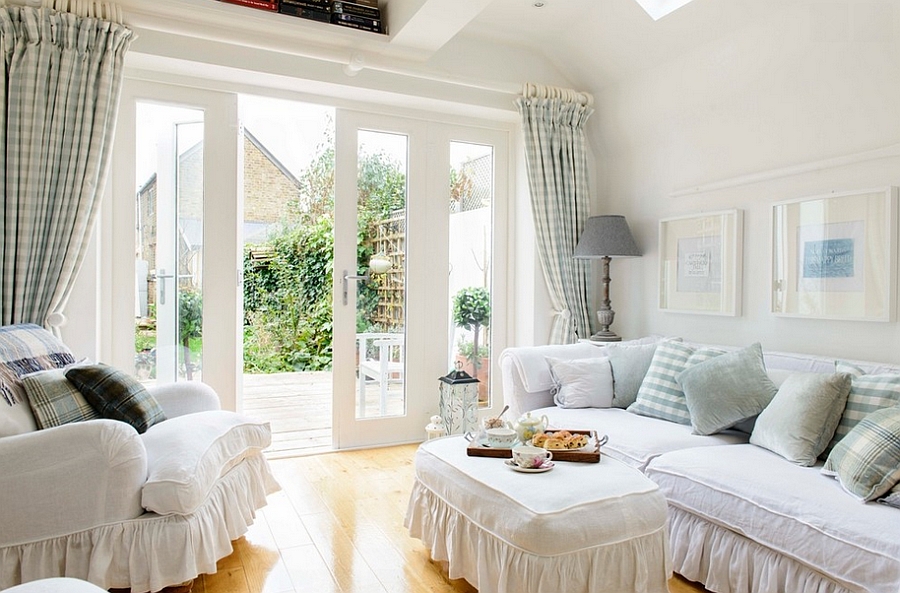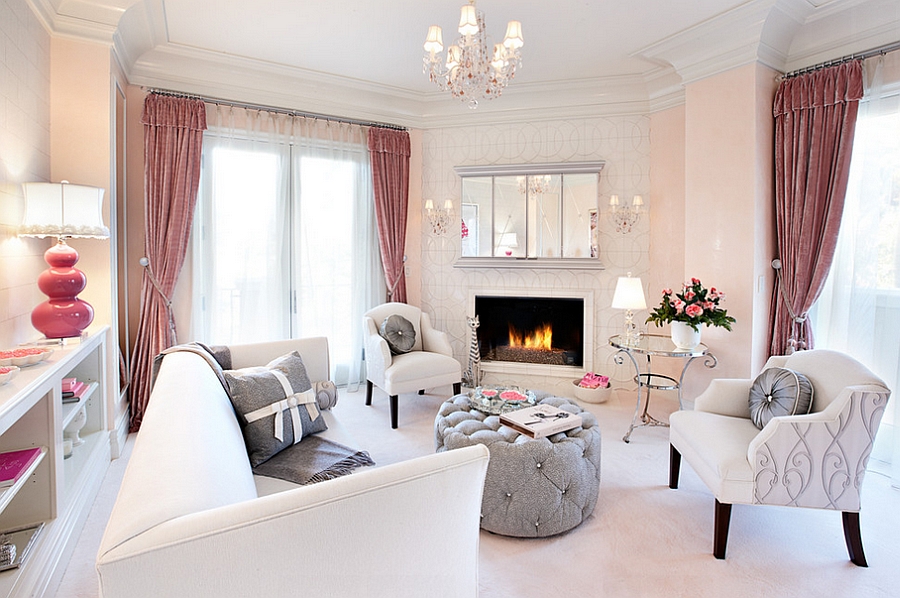 An Array of Dazzling Styles
One of the inherent benefits of giving your living space that delicate touch of feminine charm is the wide range of styles and themes that you can adopt. While masculine spaces often are limited in the range of colors and styles that they bring in, feminine living rooms embrace everything from the chic bohemian look to the sleek contemporary style. While the use of a beautiful neutral backdrop and soft pastel colors allows you to turn towards country cottage, coastal and modern themes, the use of brighter colors and floral patterns opens the door to eclectic, Moroccan and even Midcentury modern themes.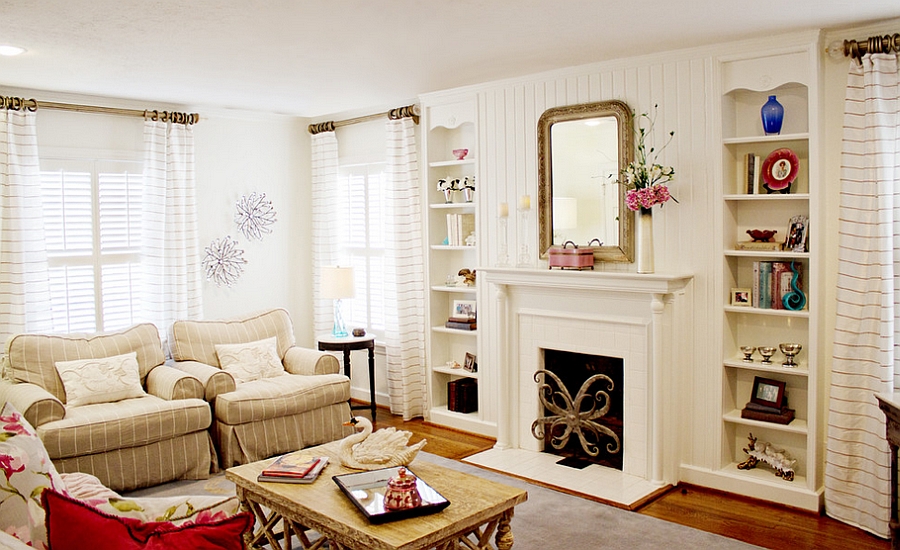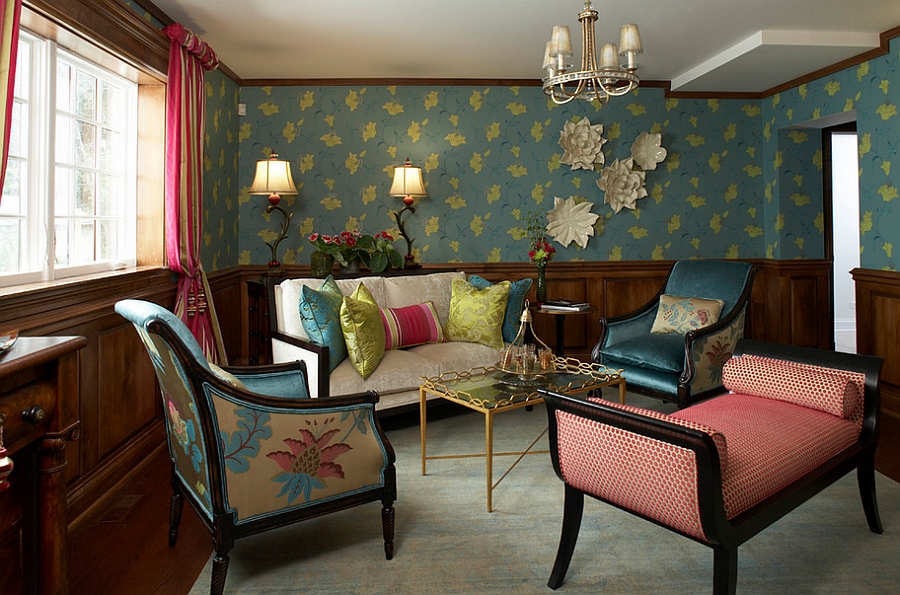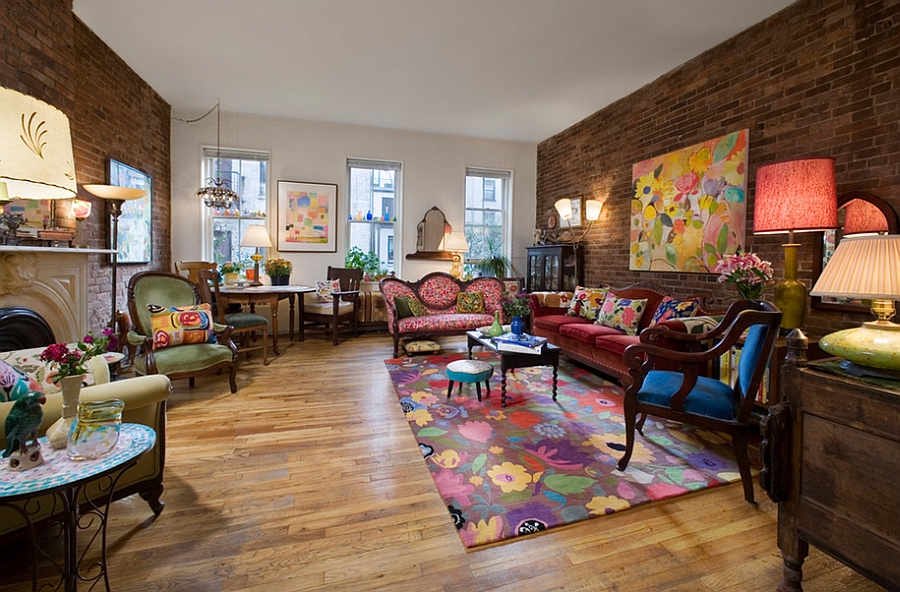 One of the biggest challenges in shaping a feminine living room is finding that fine line between a sensible and stylish space and a room that reminds you of a girls' bedroom that is drenched in multiple shades of pink! Since we are decorating the living area, do incorporate a few subtle masculine features that give the room a balanced yet beautiful atmosphere.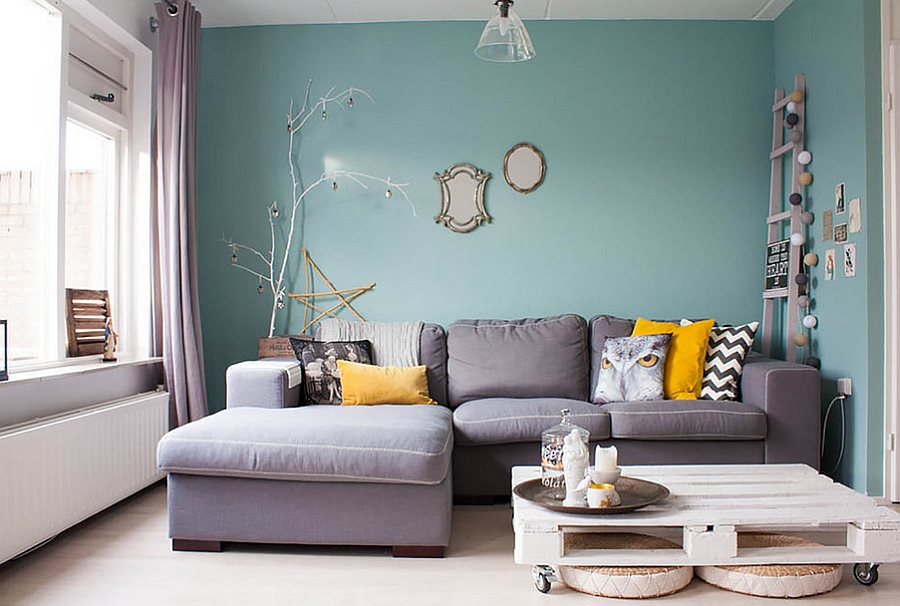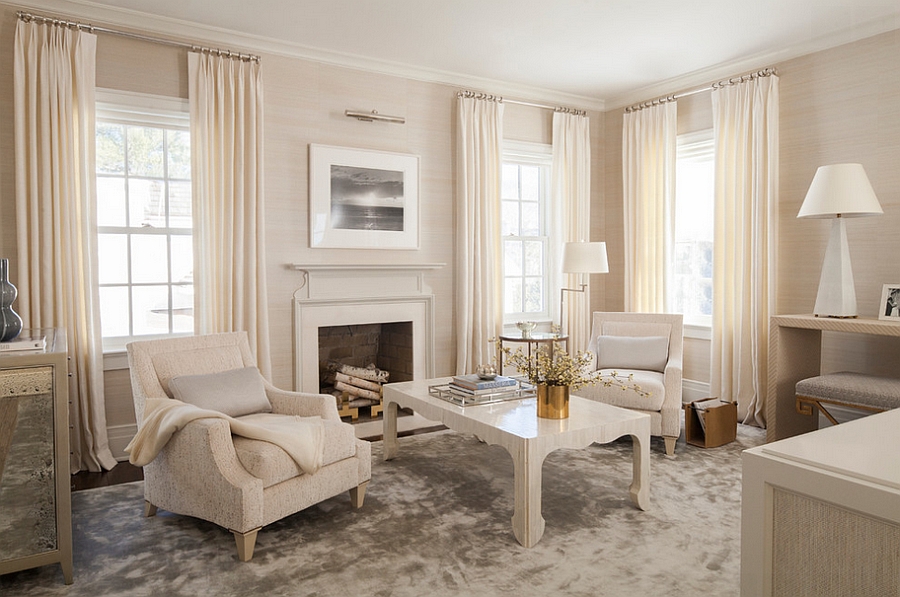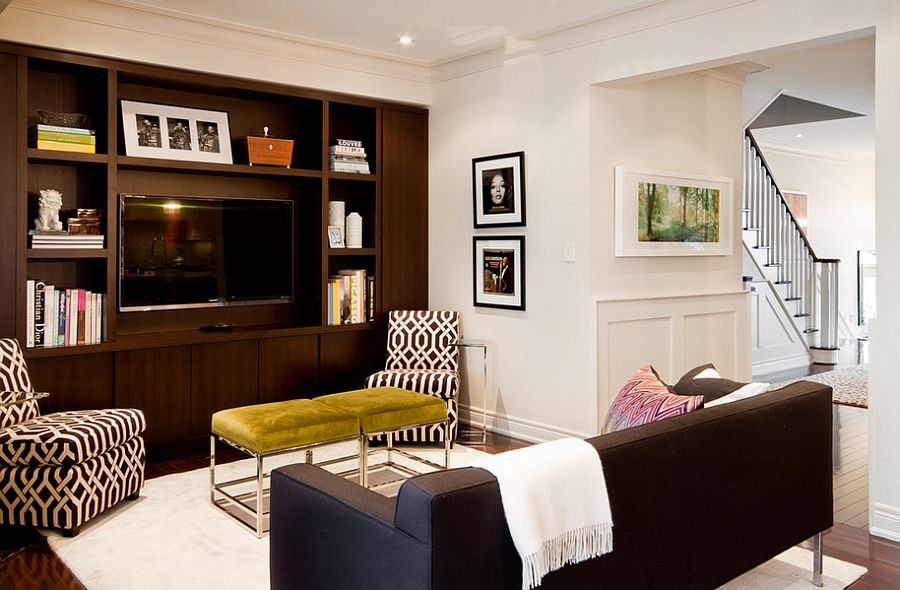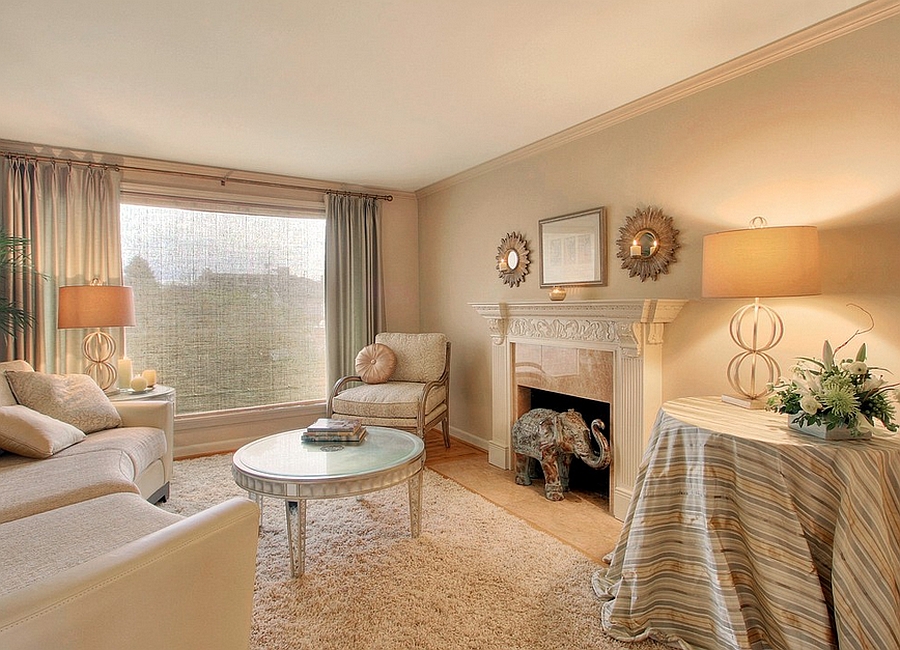 A Splash of Fun Hues
Much like in the case of themes, a feminine living room also allows one to use a wider range of colors when compared to masculine spaces that limit you to gray, black and brown! While you have plenty of freedom with the colors of choice, remember to use them in a classy, restrained fashion. An overload of pink is not a welcome sign in the living room, and with pastel colors becoming a hot trend in 2014, you can surely use these mesmerizing and elegant shades instead of bolder, more conventional hues. The colors that you use obviously depend on the color scheme of the remainder of the house and also the chosen theme.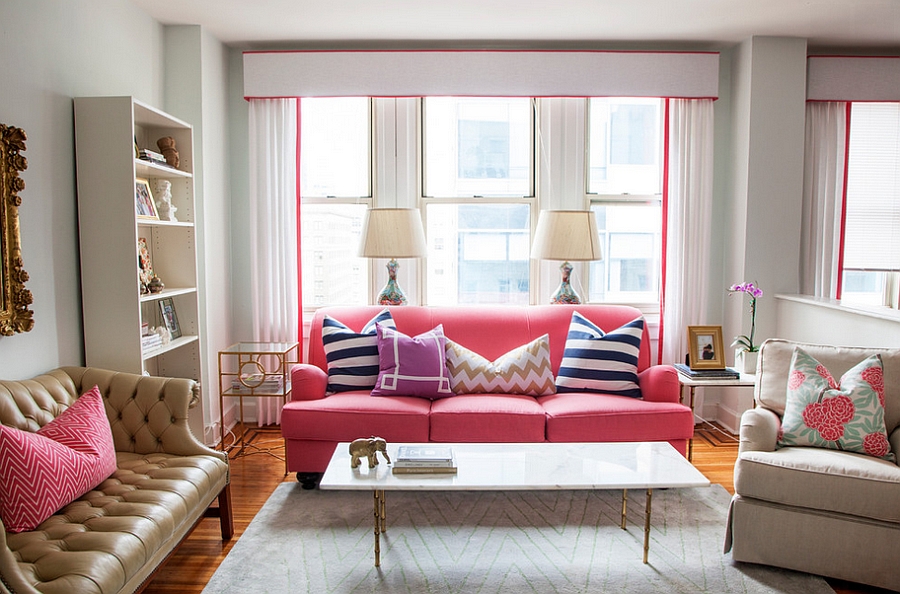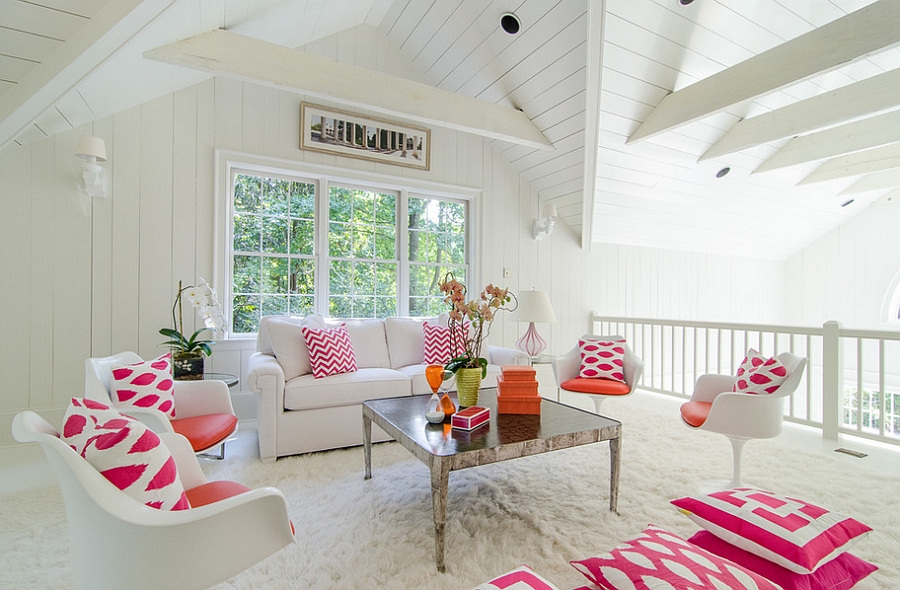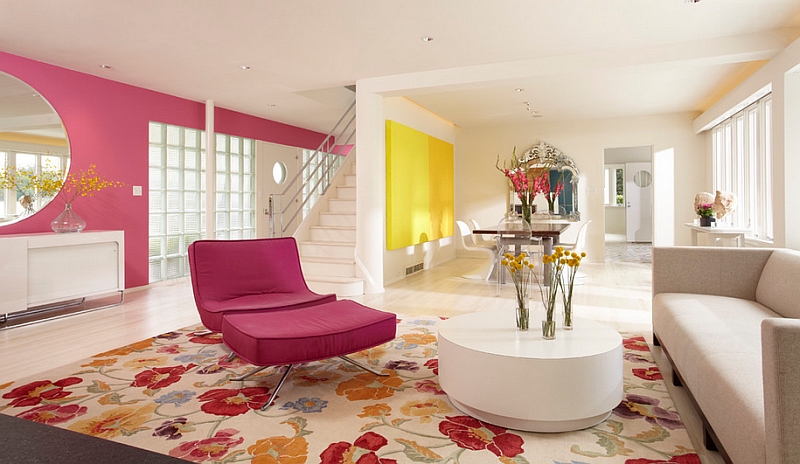 While pink tops the list as always, coral, orange, green and relaxing blues are increasingly becoming popular when it comes to feminine living rooms. Gold and silver tones (along with metallic accessories) have also made a grand comeback in the last few years. Warm lighting with a soft glow is the perfect way to complete the serene and tasteful feminine living space.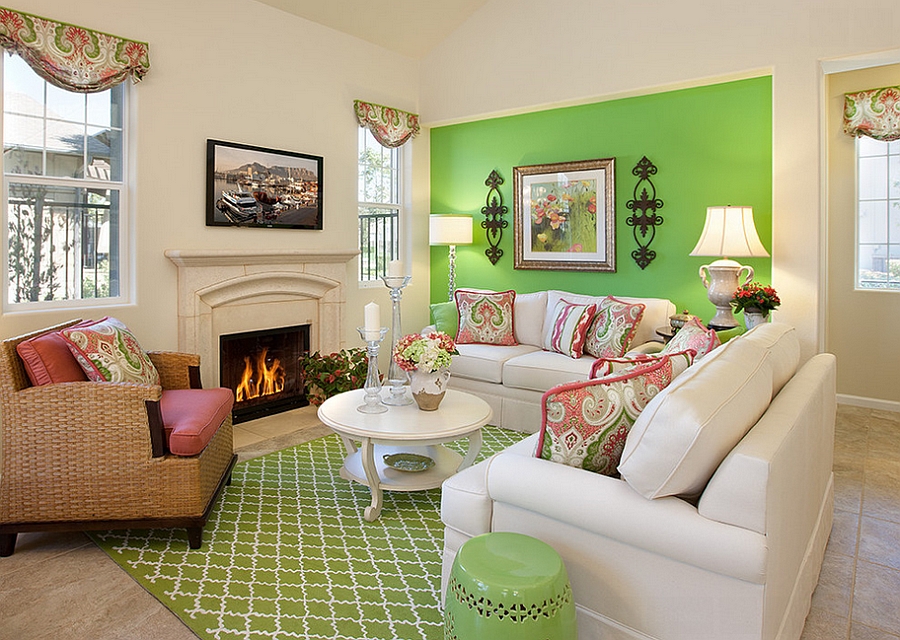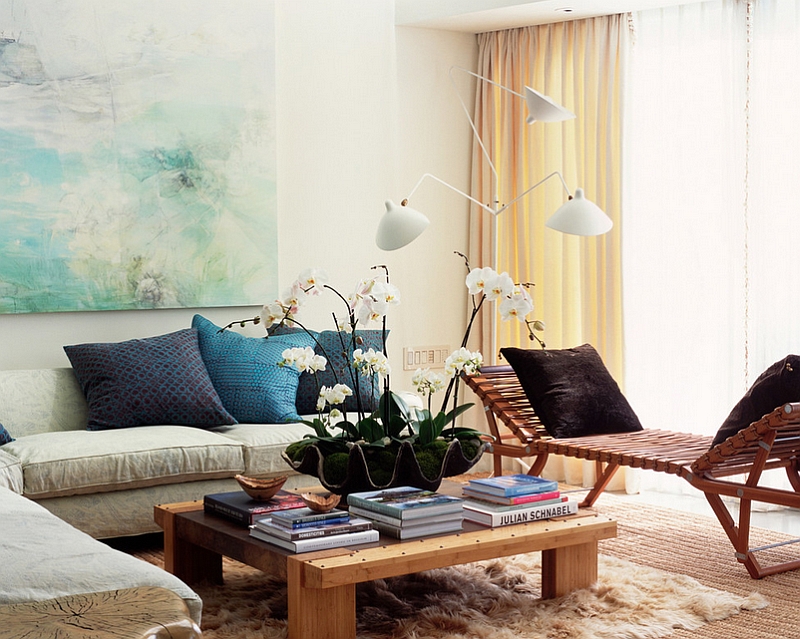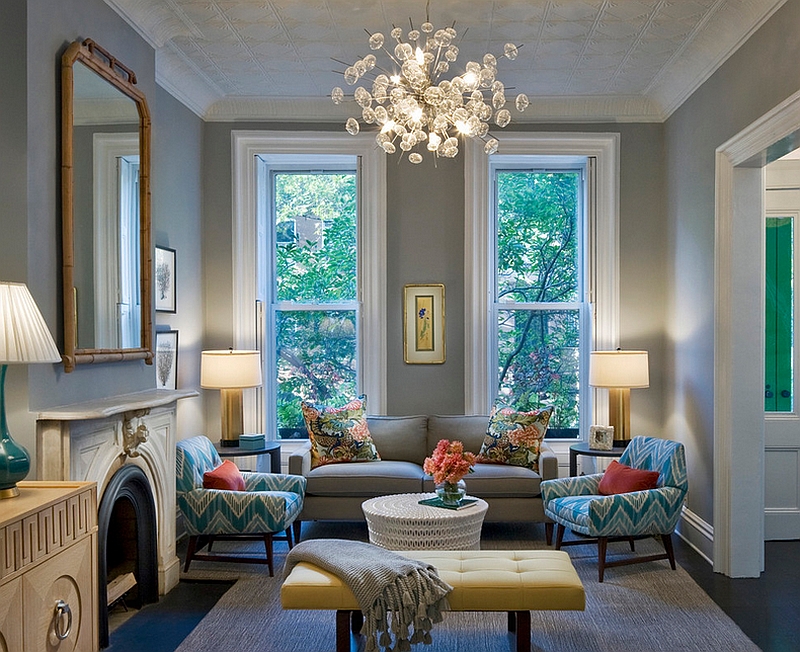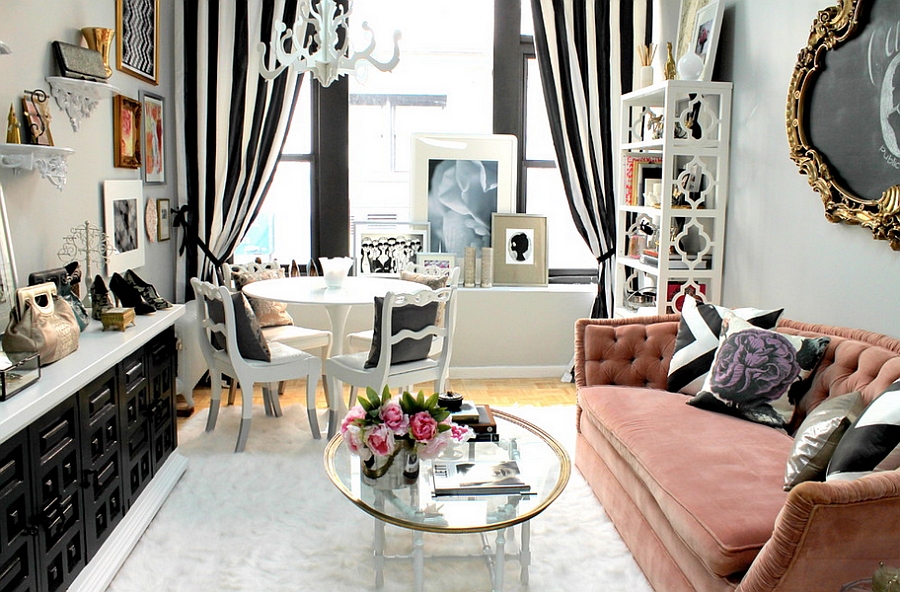 Cozy Decor and Textures
Decor that is visually delicate is a key aspect in shaping a living room with a feminine vibe. Plush rugs, soft textiles and cozy chairs and sofas with rounded edges are a great and simple way of achieving this look. In fact, you can always change a few central decor pieces to easily find the balance between a masculine and feminine appeal when you wish to give the room a makeover! If you have a fireplace, turn it into the focal point of the room, as its soft, warm glow helps enhance the feminine quality of the space. It is simple changes such as this that make a huge difference in the larger scheme of things!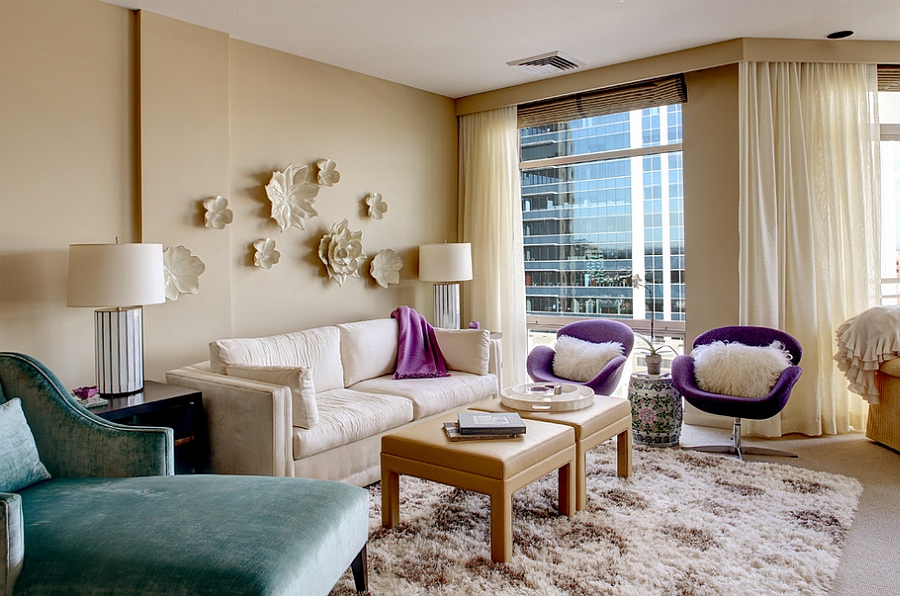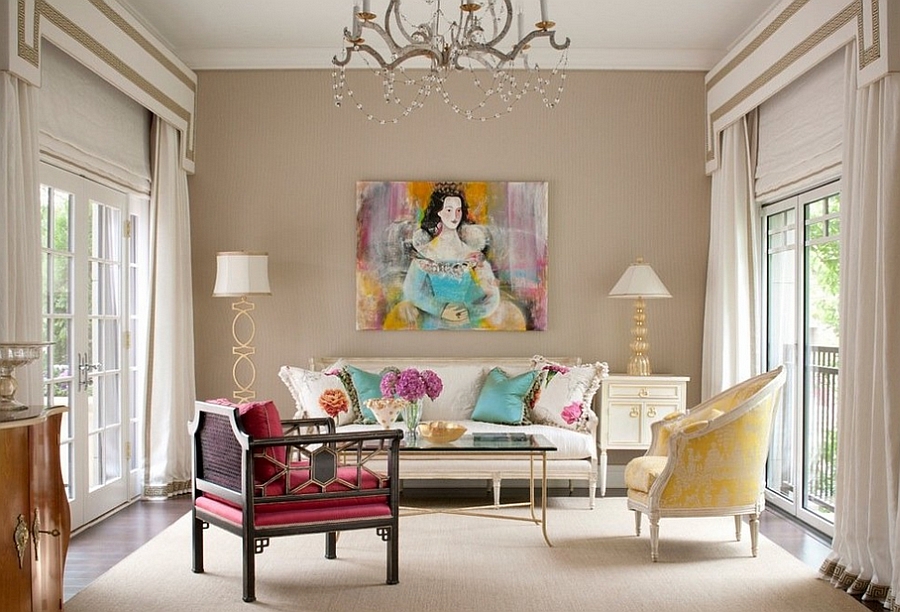 Natural plants, acrylic coffee tables, mirrored finishes and colorful lampshades also add to the appeal of the feminine living area. At the same time, it is best to avoid sharp edges, too many simple, straight lines and a minimal approach to decorating when crafting a feminine living room. An overload of electronic gadgets also takes away from this design approach.