Downtown Vancouver is renowned for its beautiful industrial lofts that tend to combine the modern with the classic design style that is so unique to the city. While this stylish loft townhouse in the Pomaria neighborhood does not embrace any industrial overtones, it sure charms you with its smart usage of available space and proximity to the bustling English Bay. Spread across three different levels and 1223 square feet, the custom-crafted townhouse exudes an airy and spacious vibe thanks to the square clean-lined architecture, which visually enhances the compact rooms. A variety of textures in the form of exposed concrete, walnut wood and stainless steel give the interior a unique appeal.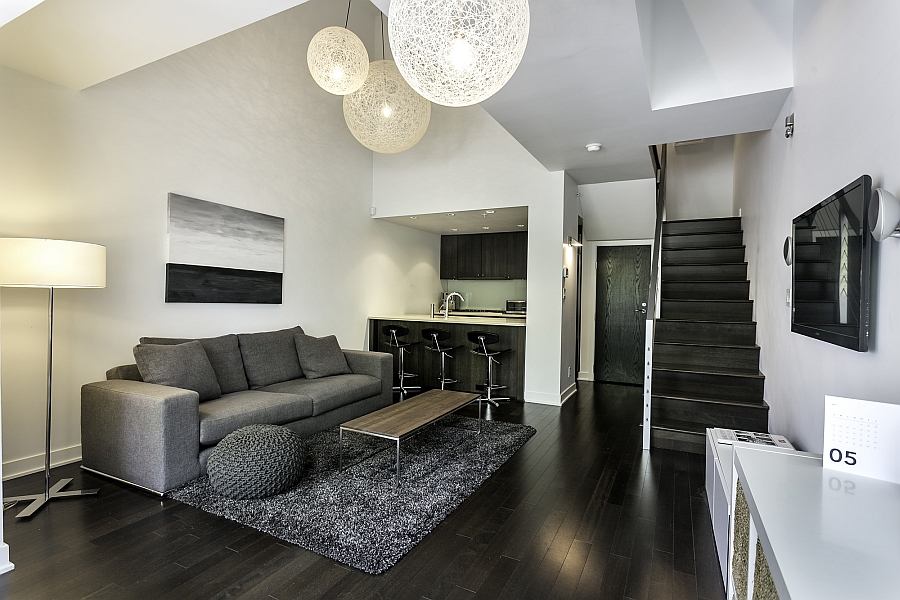 The main floor of the house contains the central living area, along with a small dining space and sleek kitchen. Decor additions like the Moooi Random Lights and the timeless Eames chairs lend a touch of class and sophistication to the space. An elegant staircase leads to the upper level that features a bedroom and bath. The top floor contains the master bedroom and luxurious bathroom, along with an expansive walk-in closet. Embracing a neutral color scheme, all three levels seem like a natural extension of one another, even as pops of bright color are kept to a bare minimum.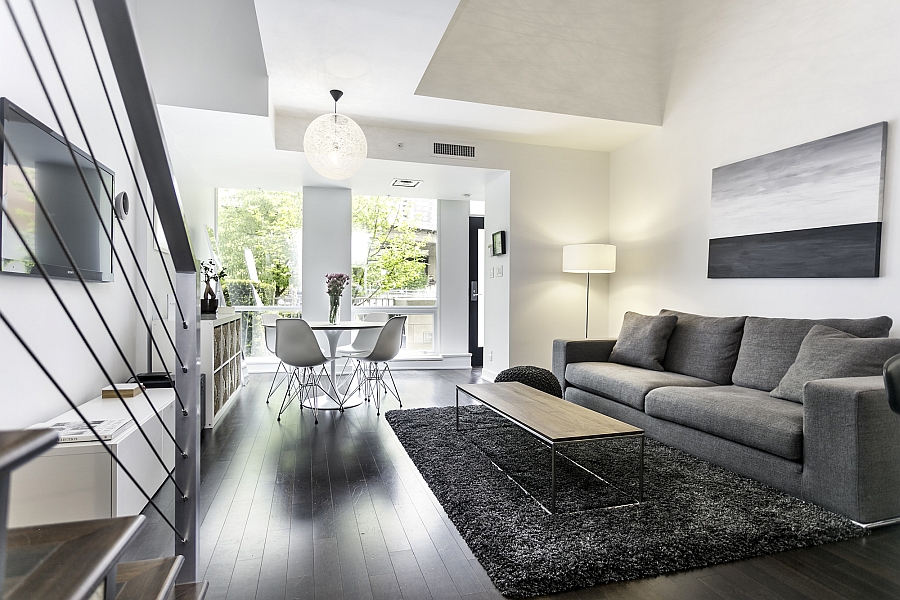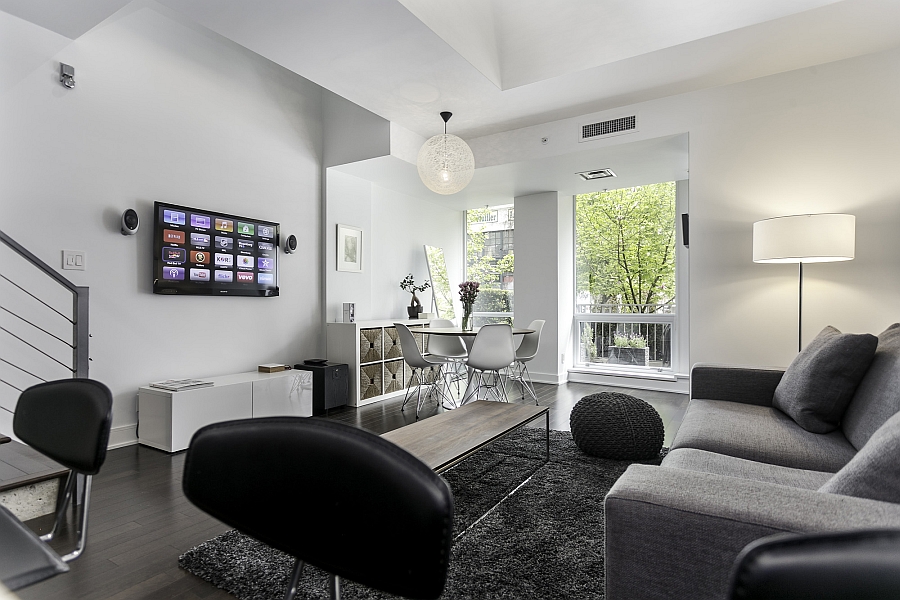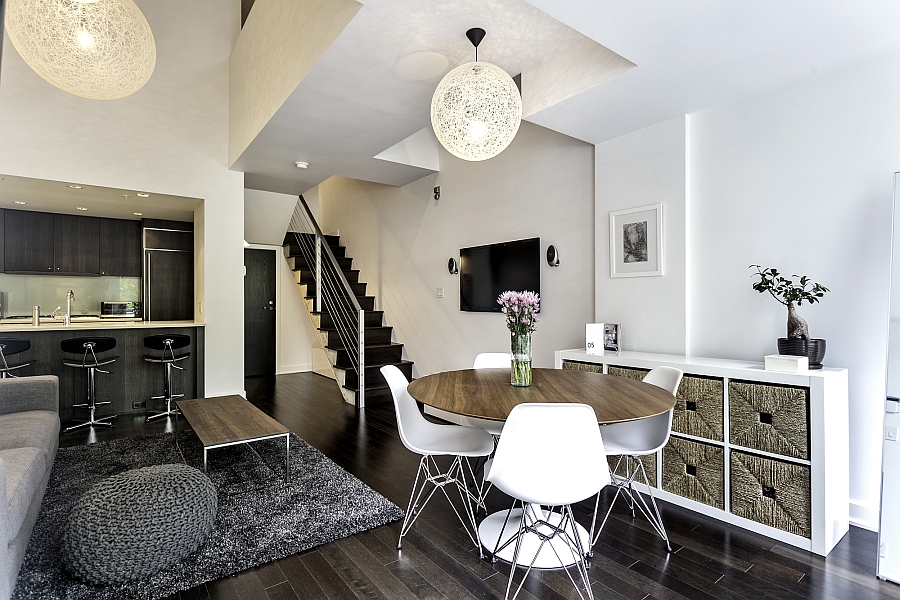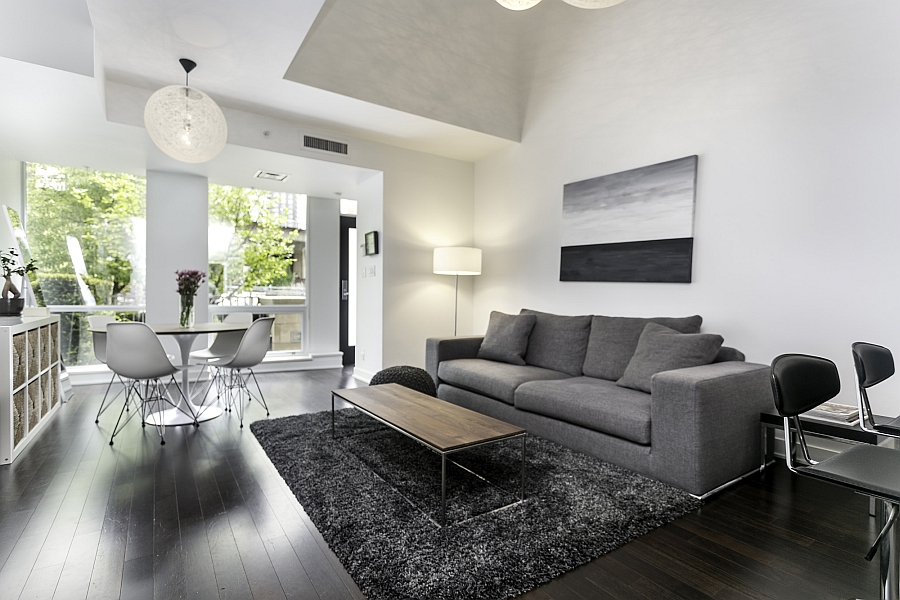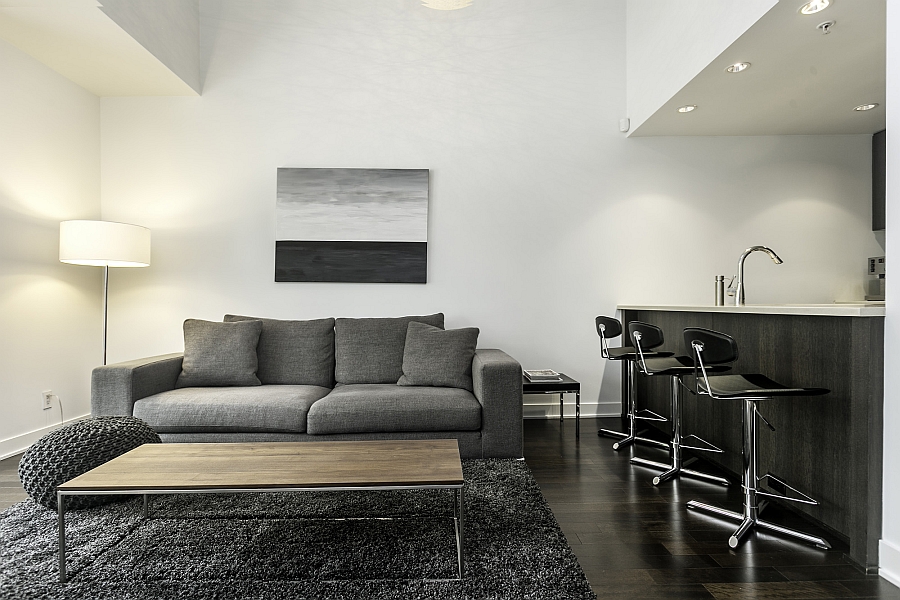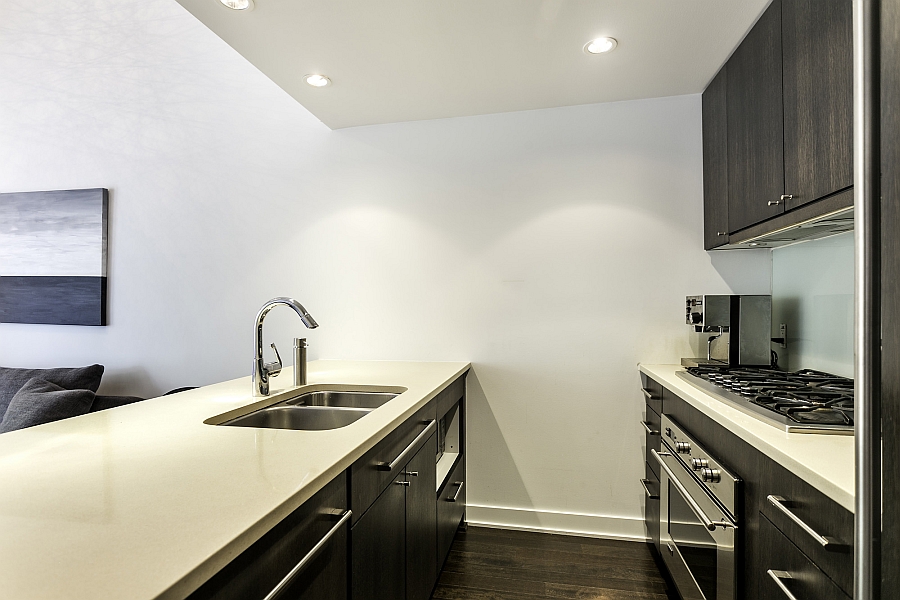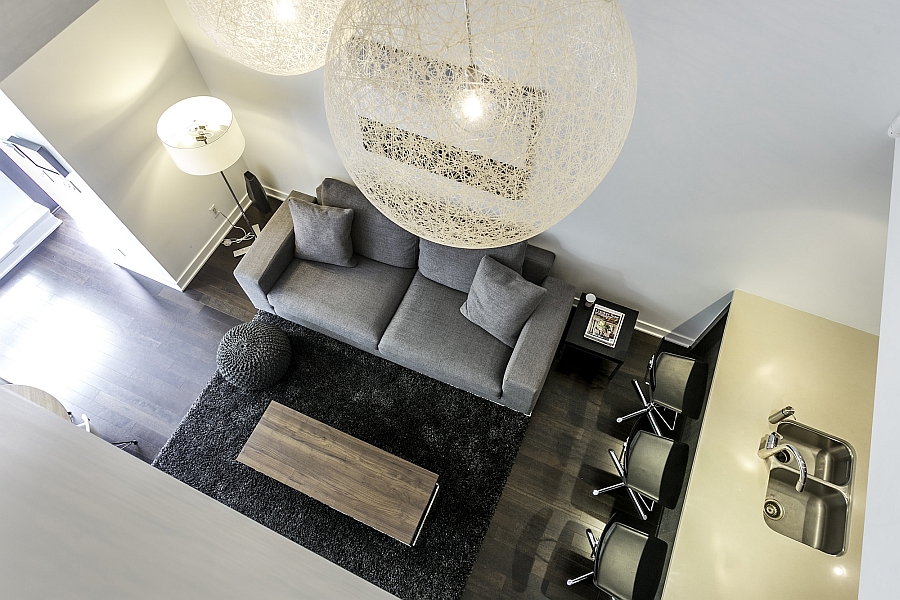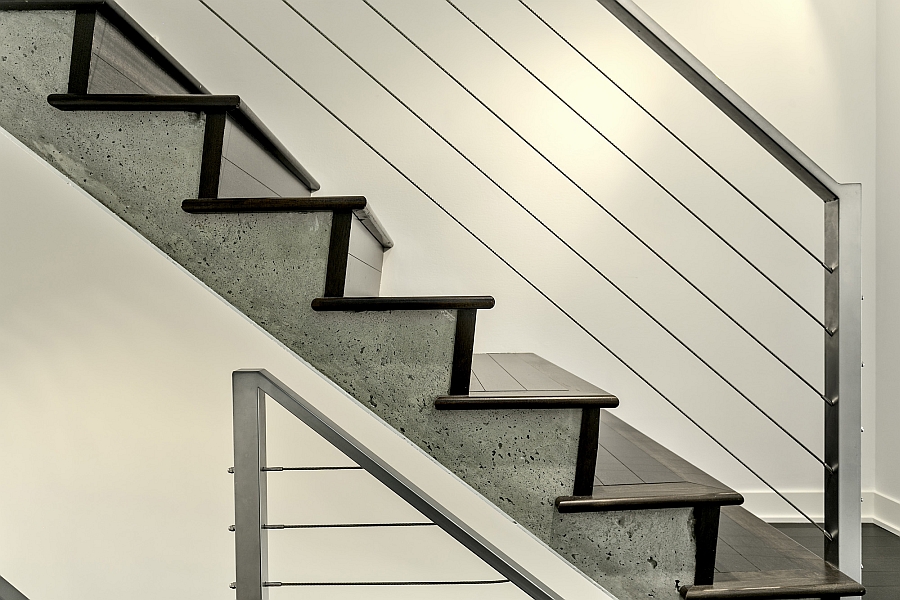 The three master bedroom closets and additional customized units throughout the house offer plenty of storage options without taking up too much foot space. Sleek, modern and soothing, the attractive townhouse serves the needs of a young urban family to perfection! Priced at $809,000, this space is featured at Albrighton Real Estate–check it out further along with some other amazing Vancouver homes.