Have you been enjoying our "10 Rooms" series? Each week, we bring you 10 amazing spaces that feature the best in modern design. These are rooms that take you to another place. Sometimes they make you feel like you're on vacation. Today they'll hopefully inspire some creativity. In fact, all of today's featured rooms are places where you could write a short story, plan your next DIY project or have that one great epiphany that changes your life. Yes, interiors have the power to help us focus on our creative pursuits and inspire true greatness. The interesting spaces below also highlight an array of modern interior design ideas. Ready for a closer look?…
Unique Living Rooms
Do you use your living room to recharge? Whether you're visiting with the people you care about, watching your favorite movie or reading an unforgettable book, the living room is often the place where ideas are born and exchanged. Make it inspiring! A large piece of colorful artwork can enhance your creativity. The clean-lined space below uses modern art as a focal point. [from R. Brant Design]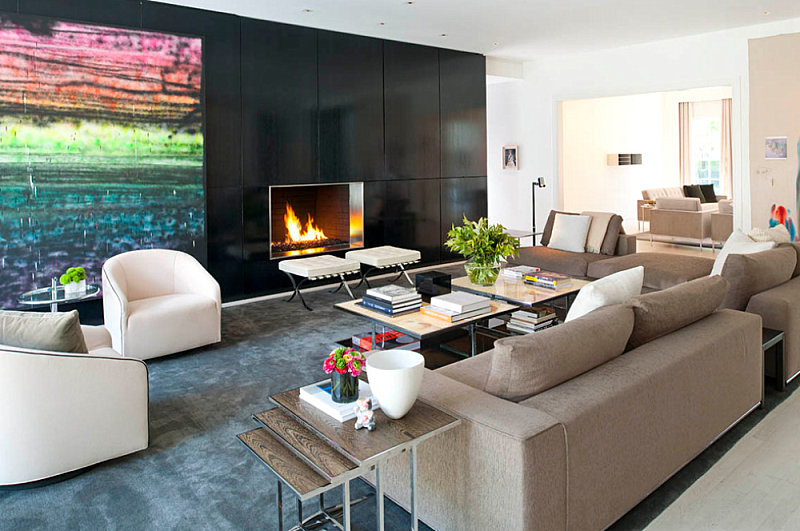 A light-filled space can also inspire fruitful ideas, as the sunshine streaming in from the windows is uplifting and energizing. Don't have many windows (or skylights, as in the stunning space below)? Modern indoor lighting can help fill your living room with brightness and personality. Unusual color combinations can also spark the imagination. [photo by Bruce Damonte Photography via Flegel's Construction Co., Inc.]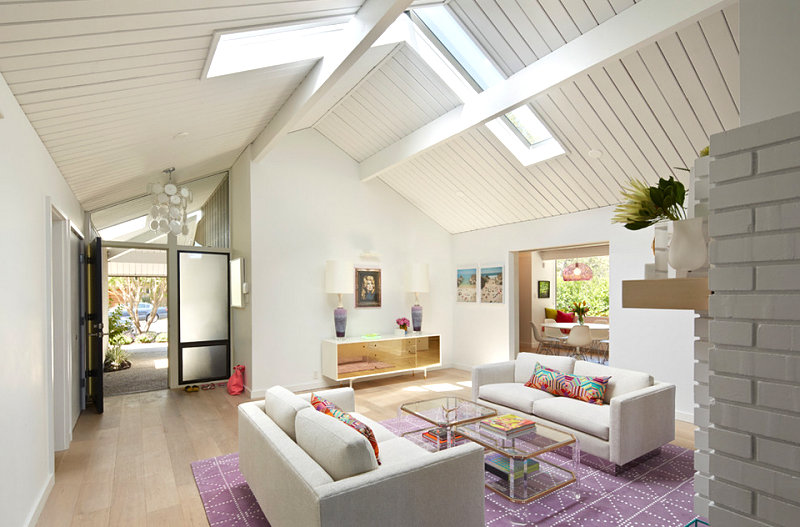 There's nothing like a wall of modern landscape art to help you dream of life's many possibilities. What's on your horizon? Add unusual glass accessories, and your space suddenly has a gallery-style vibe, much like this West Village brownstone. [photo by Frank Oudeman via Billinkoff]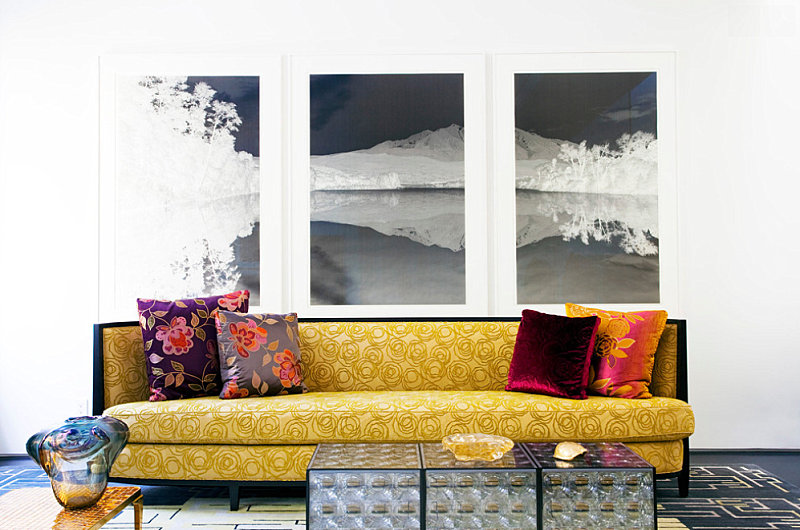 Creative Kitchen and Dining Areas
Is the kitchen a creative space? Absolutely! When your kitchen and dining areas inspire you with creative decor, you want to spend time there whipping up delicious meals and enjoying them with friends and family. This retro-meets-modern kitchen is filled with interesting touches, from the Smeg refrigerator to the bird-themed wallpaper. [from Joseph Eastburn Photography via Sarah Phipps Design]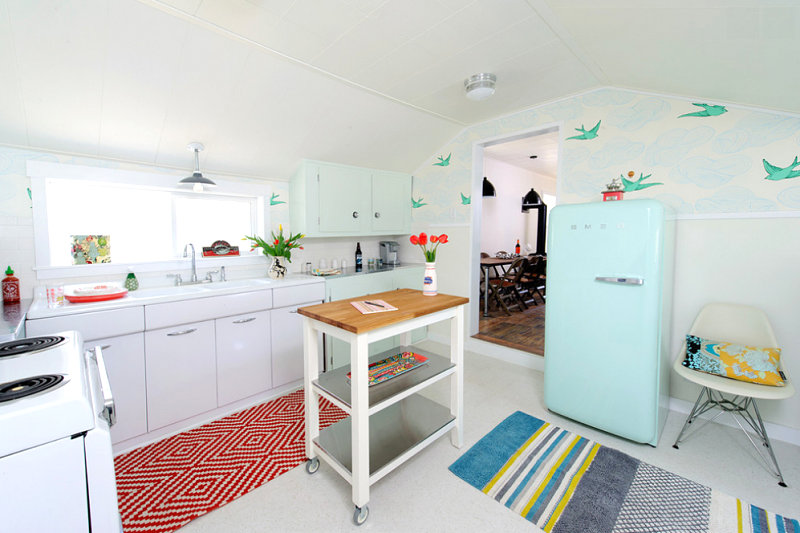 The radiant dining room below belongs to designer Matthew Williamson. Saturating your space with color is one surefire way to add a dose of creativity to your interior. A vibrant room becomes a work of art in itself, especially when filled with unforgettable decor. [via Sketch42]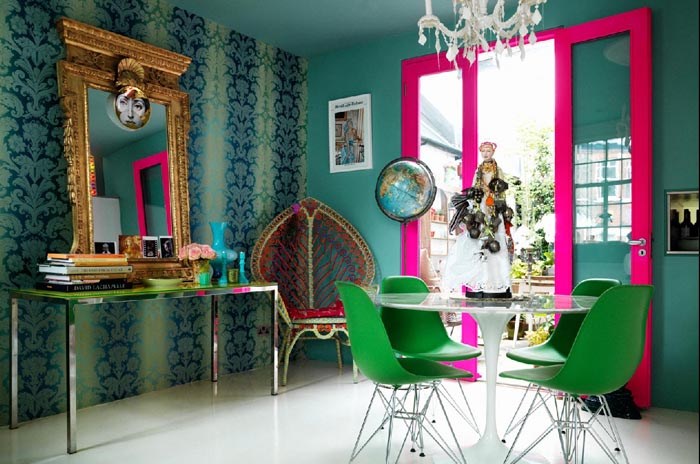 On the other hand, sometimes less is more. When you have a spectacular view outside or you want to call attention to the interesting architecture of your home, keeping the lines clean and the clutter to a minimum can do the trick. Plus, it has the effect of simplifying your life and clearing your head. With a clear head, you can approach life from an entirely new angle! The kitchen and dining area below belong to designer Alyson Fox. [from Camille Styles]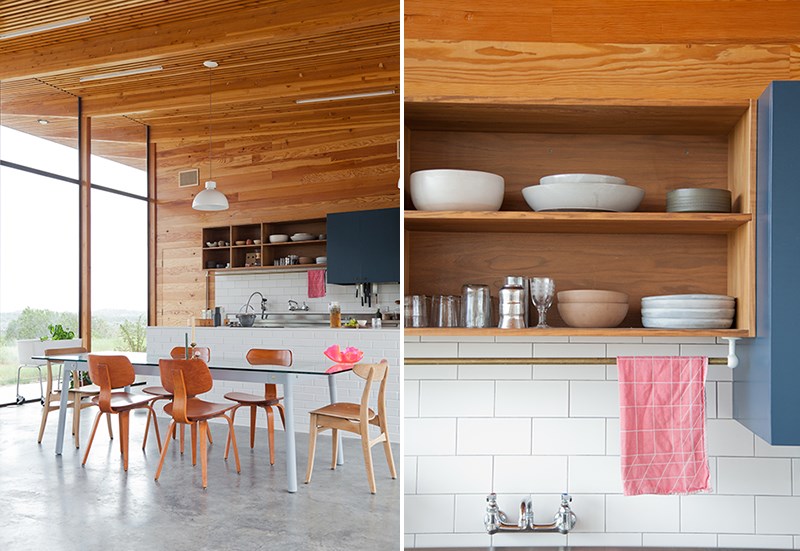 Inspirational Offices
We end today's post with a series of home offices and studio spaces that were designed specifically to foster creativity! Below we see the office of designer Jamie Meares. The space is a clever mix of color and pattern, which mirrors the creative possibilities that life holds. [from Lonny]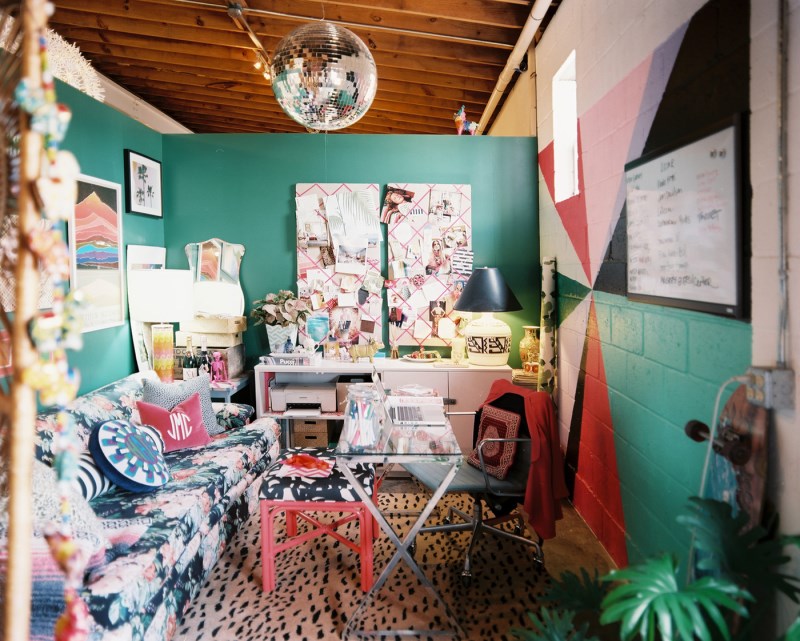 This next retro-meets-modern office reminds us that sometimes the best way to get inspired is to surround yourself with the things you love, whether that's your favorite artwork or your collection of metal lunchboxes. [from Varrell]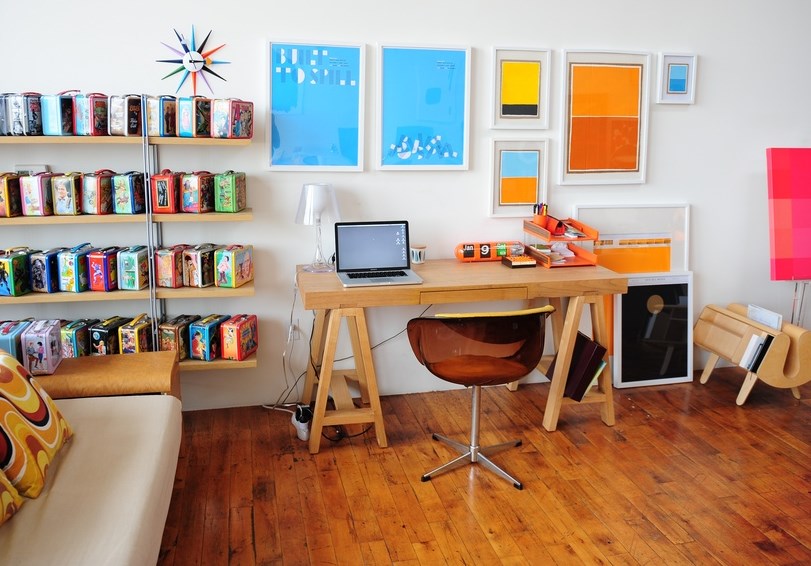 We love getting inspired by the creative bloggers at A Beautiful Mess, so it's no surprise that this office in their headquarters is nothing short of inspiring. Standout features: ombre curtains, capiz shell lighting, and a range of artistic flourishes on display, including the striped ceiling!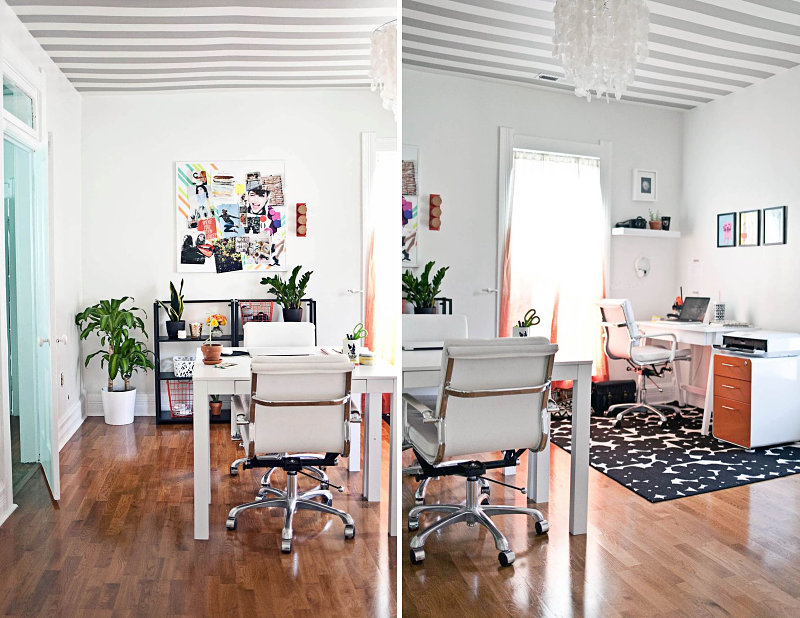 The studio of Oh Happy Day is bursting with color, thanks to decor that stems from innovative DIY projects. A dot wall made from acrylic paint and sweet potato stamps, a ribbon wall created with the help of a bottle drying rack, and an inspiration wall filled with images such as magazine pictures ensure there's inspiration around every corner.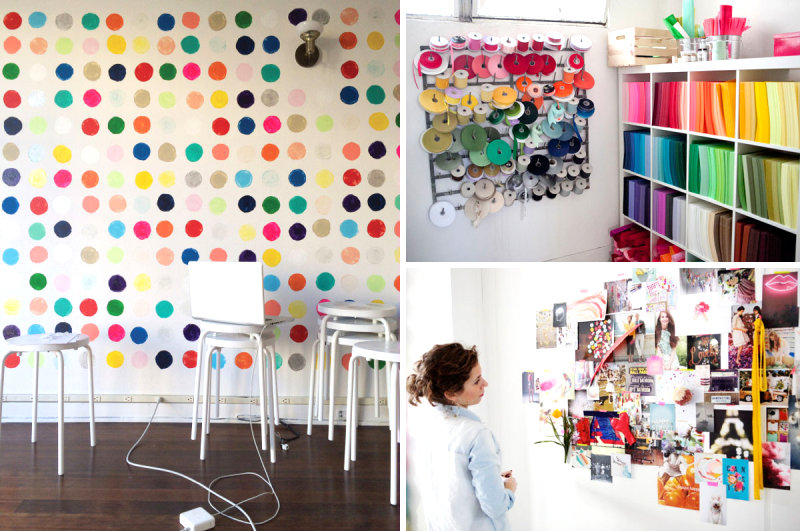 What is your ideal creative space? Is it a home office filled with neon hues? Perhaps it's a living room streaming with light. Share your thoughts by leaving a comment below…
Liked the story? Share it with friends.