There is absolutely no doubt that mid-century modern design trends have made a grand comeback in the last few years. We have already showcased ways in which you can embrace this revitalized style with modern flair, and obviously there is no shortage of decor options that bring in the mid-century modern appeal. But this cheerful and glamorous home in Beverly Hills, California designed by Maxime Jacquet takes a chic and playful approach towards the timeless classic. Combining pops of bright orange and yellow with silver, grey and chocolate brown, the luxurious interior of this fascinating home draws you in instantly.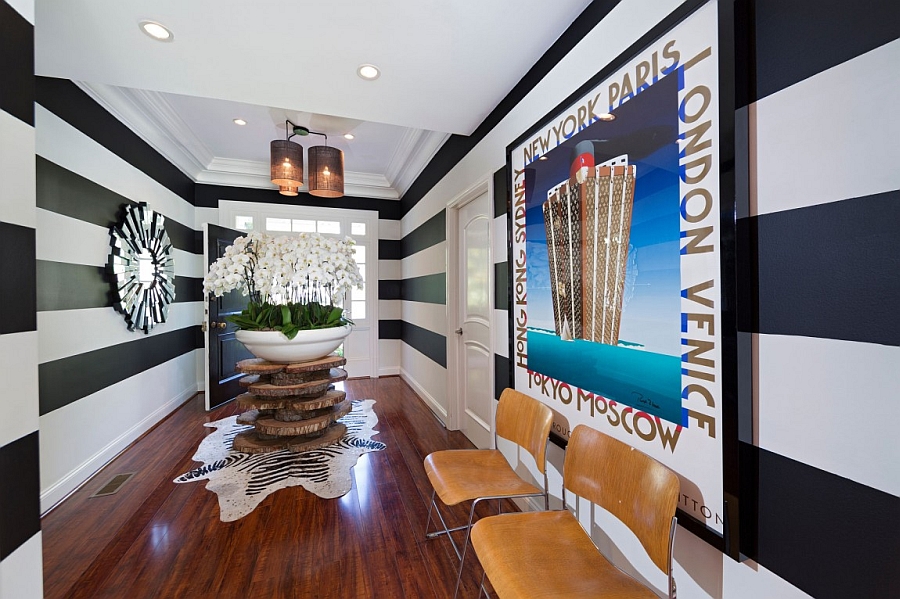 The foyer and the living room combine a dash of the classic Hollywood Regency look with a mid-century approach, while vintage additions like bright neon signs steal the show with ease. Horizontal black and white stripes in the entrance hall, vintage framed posters and a giant vase welcome you gleefully. Bringing an unexpected and bright twist to the living room are the silver sofas and chairs that seem to fill the room with metallic radiance. The presence of yellow and orange throughout the house adds cheerfulness to the setting and gives it a casual yet beautiful ambiance.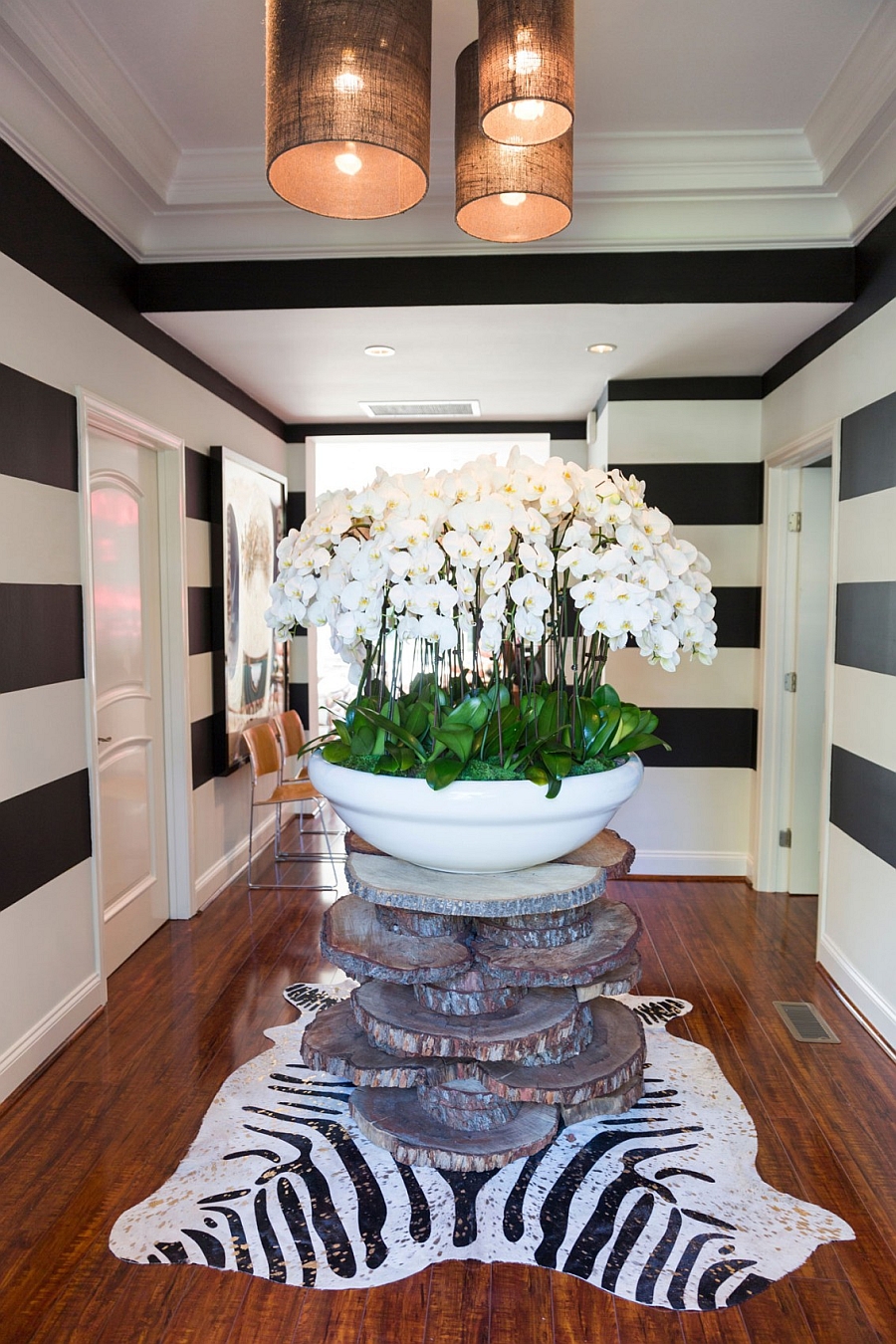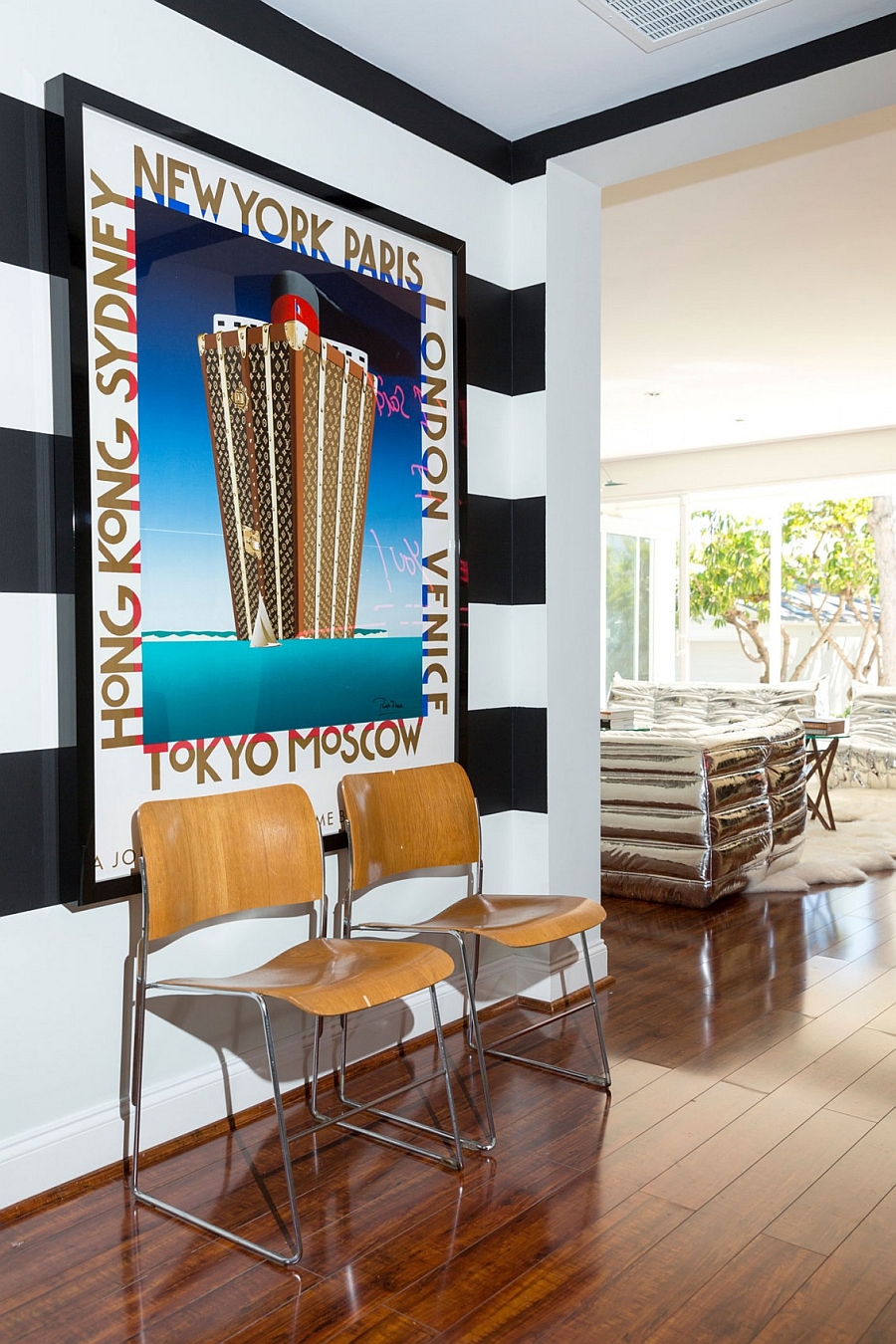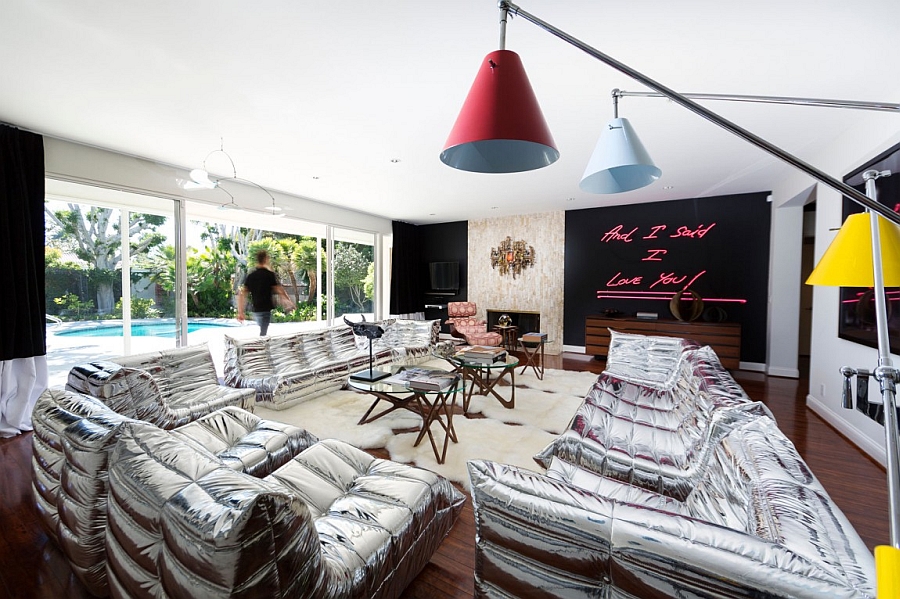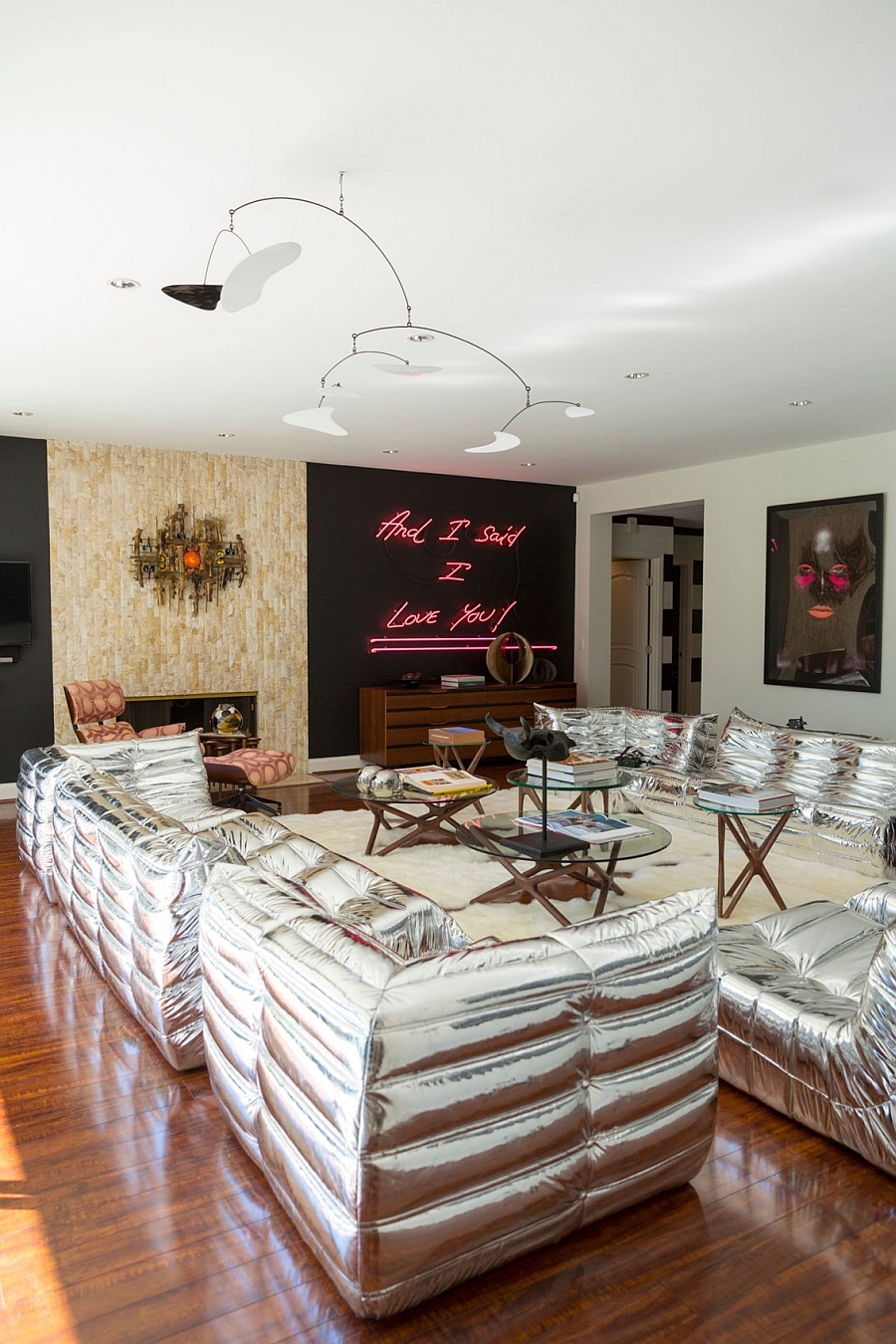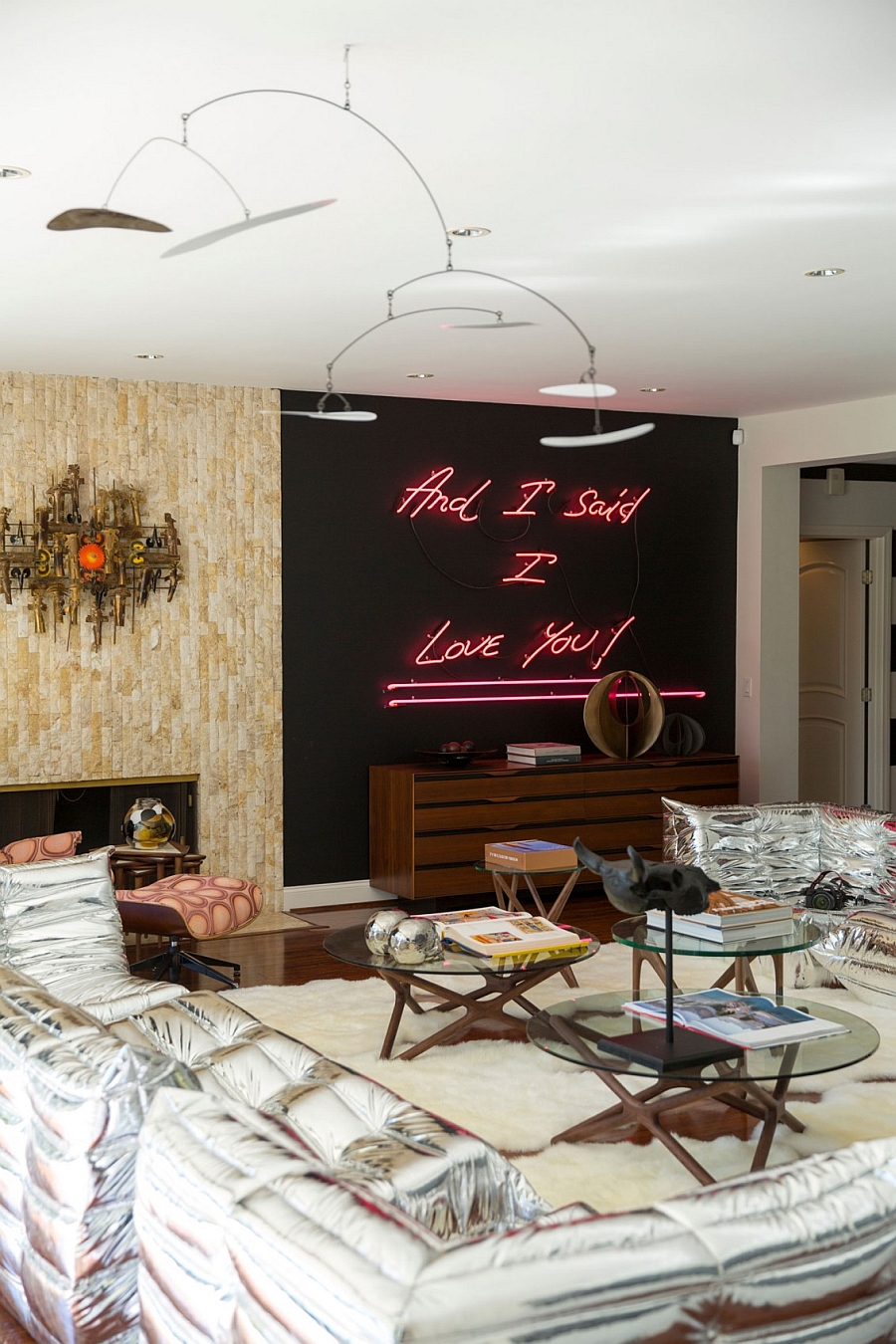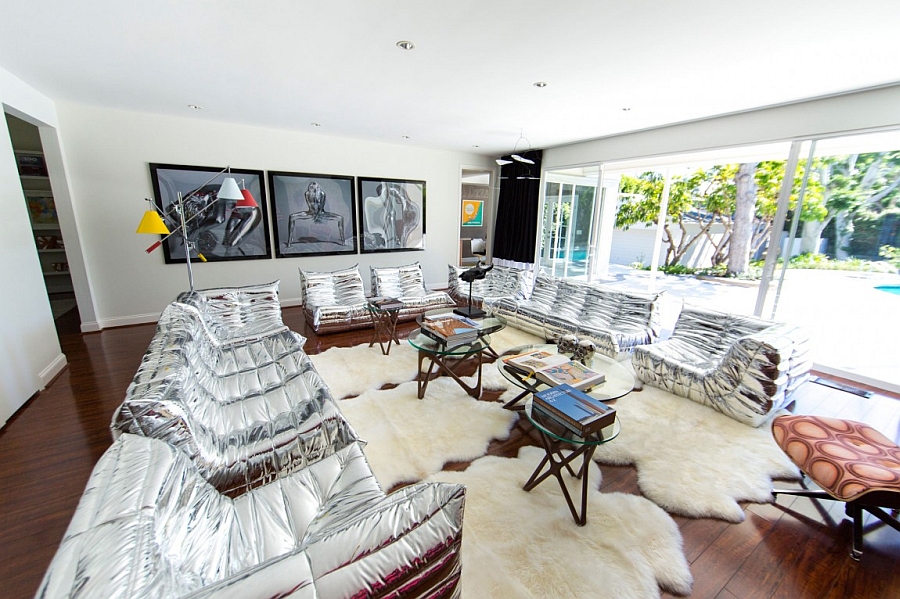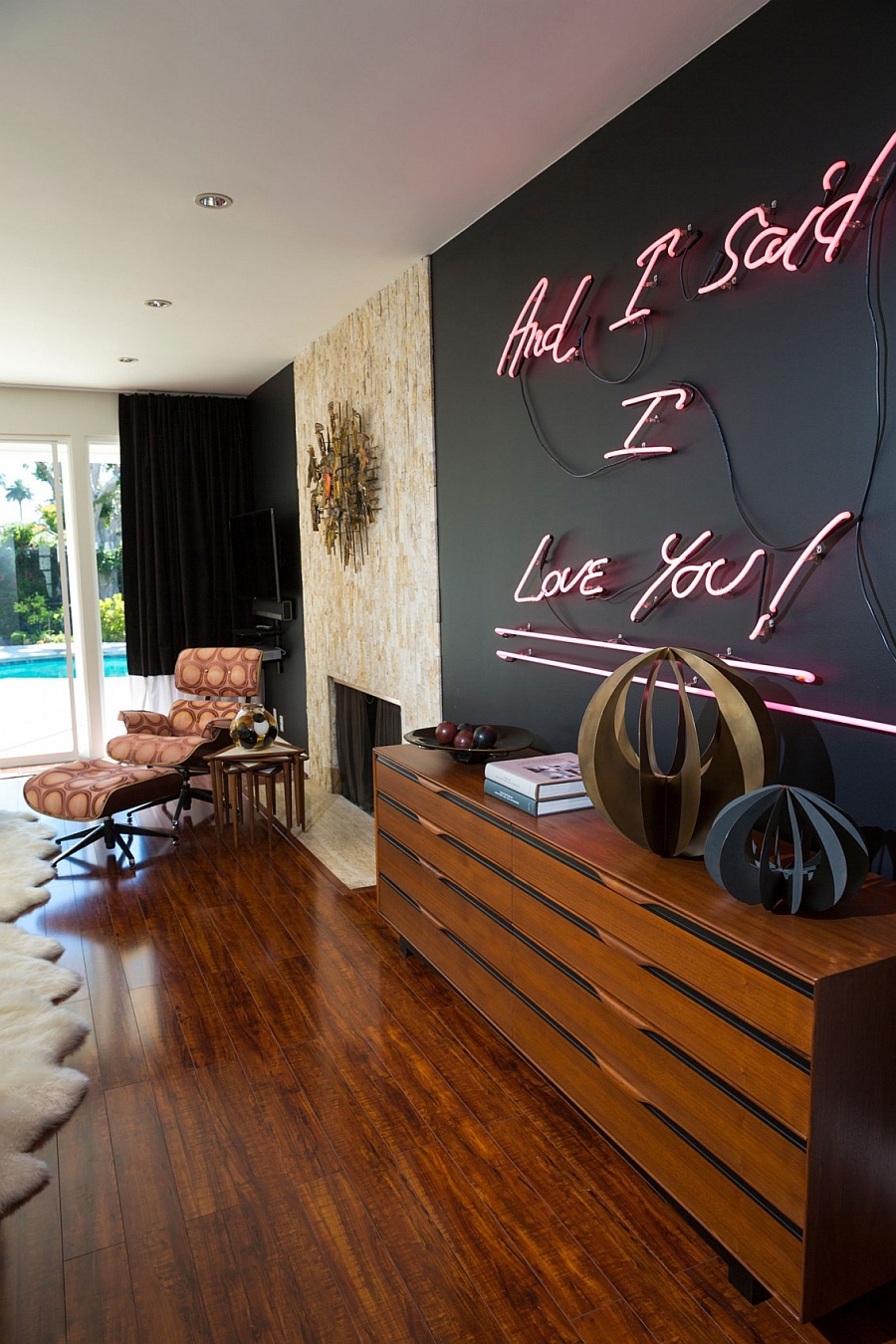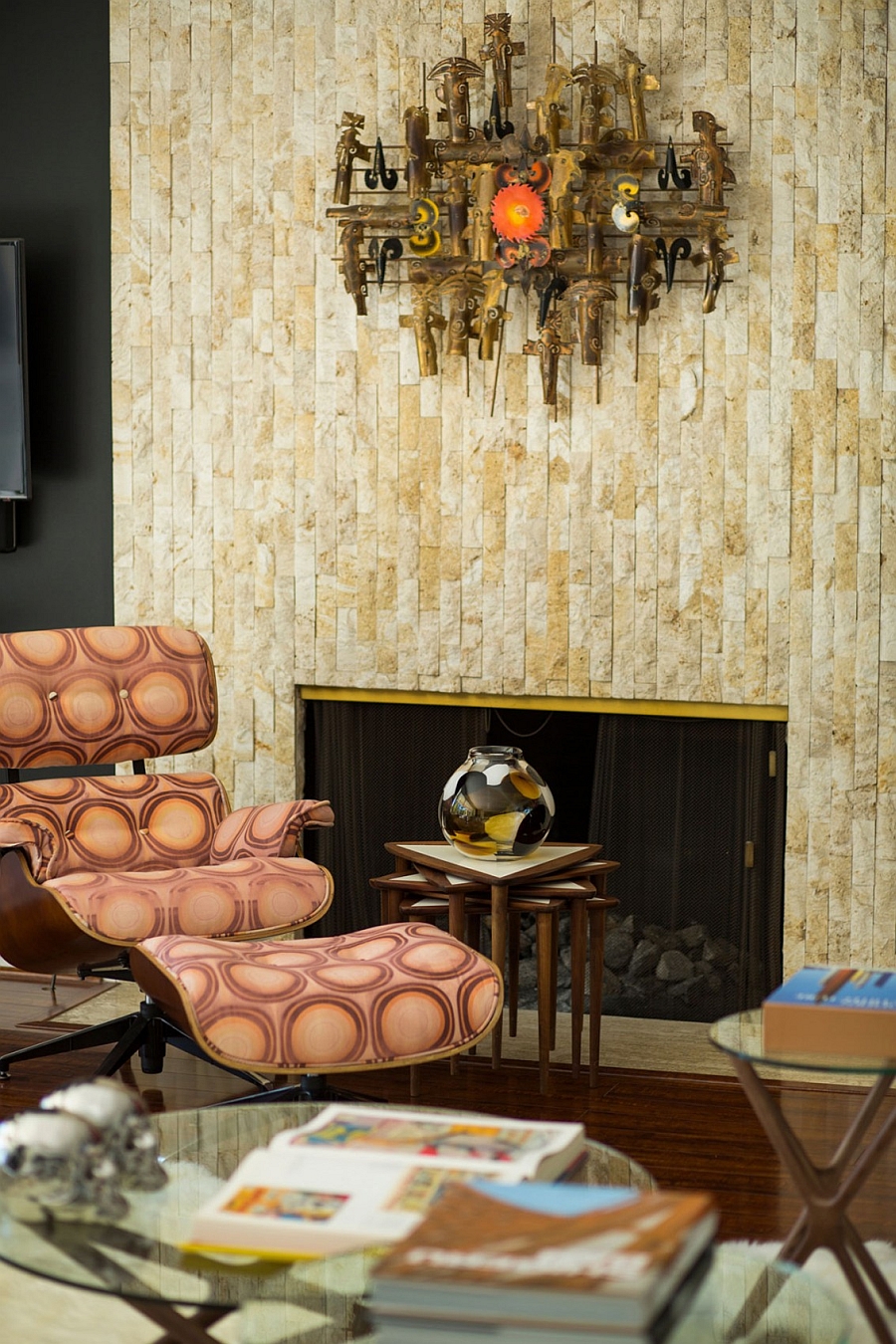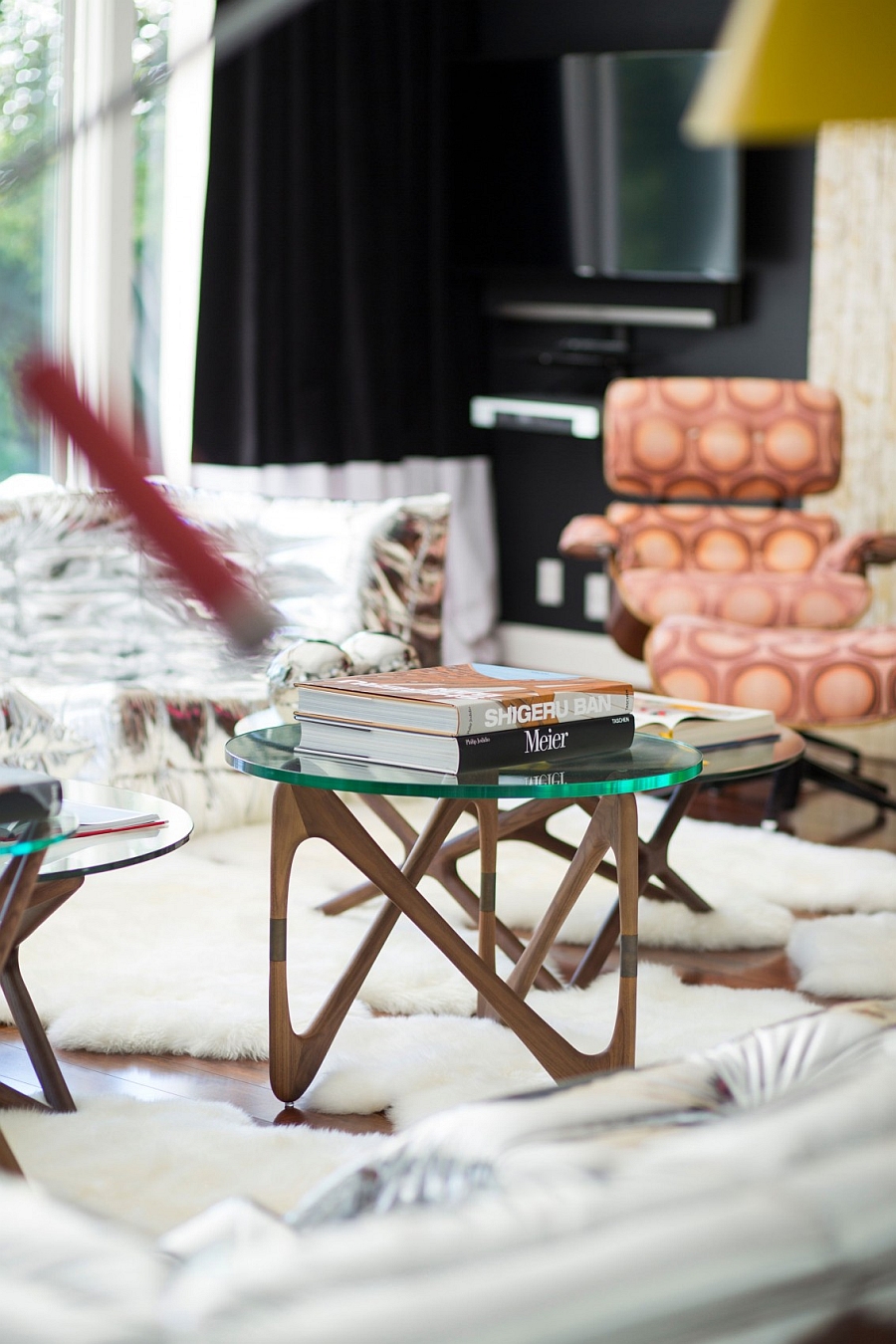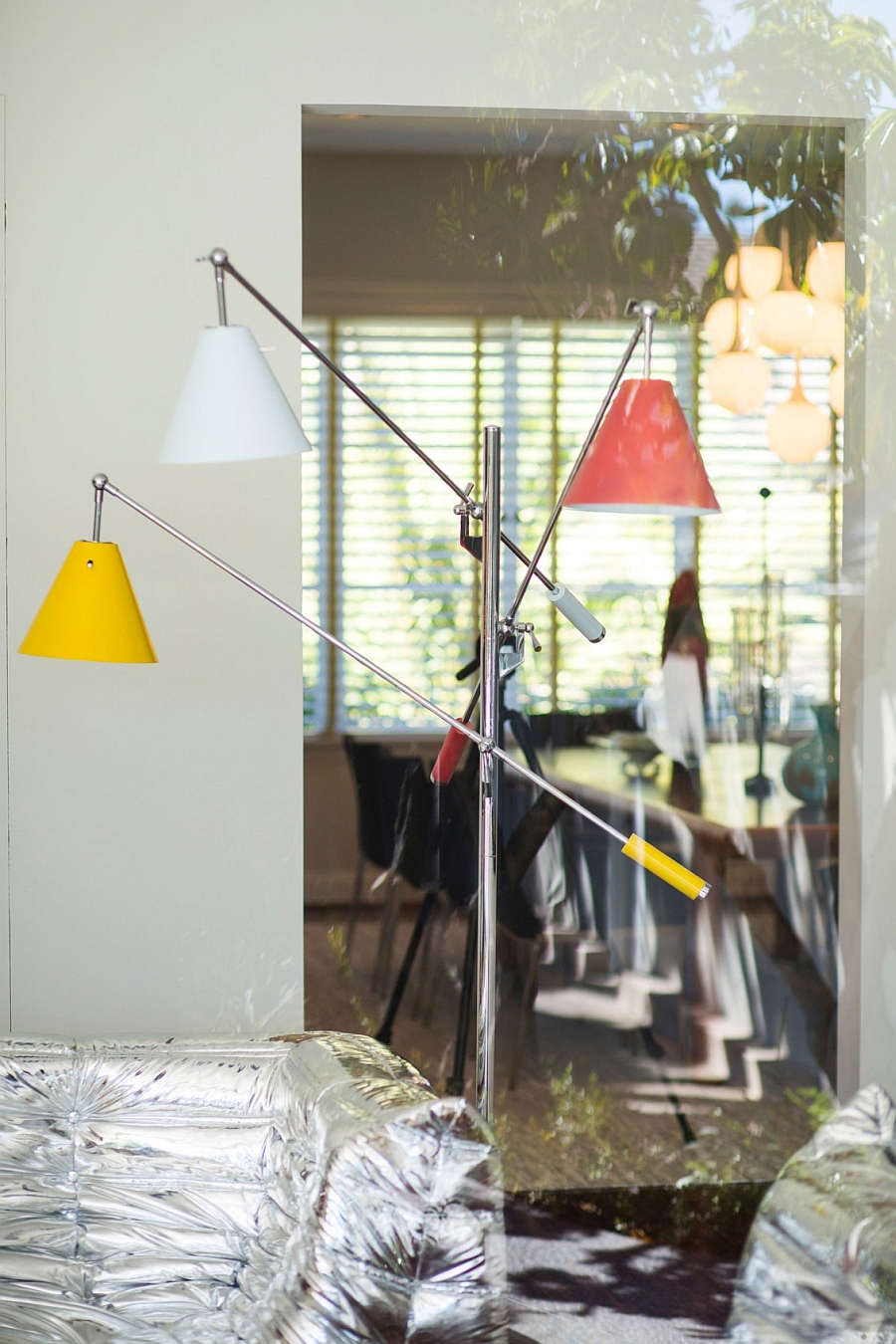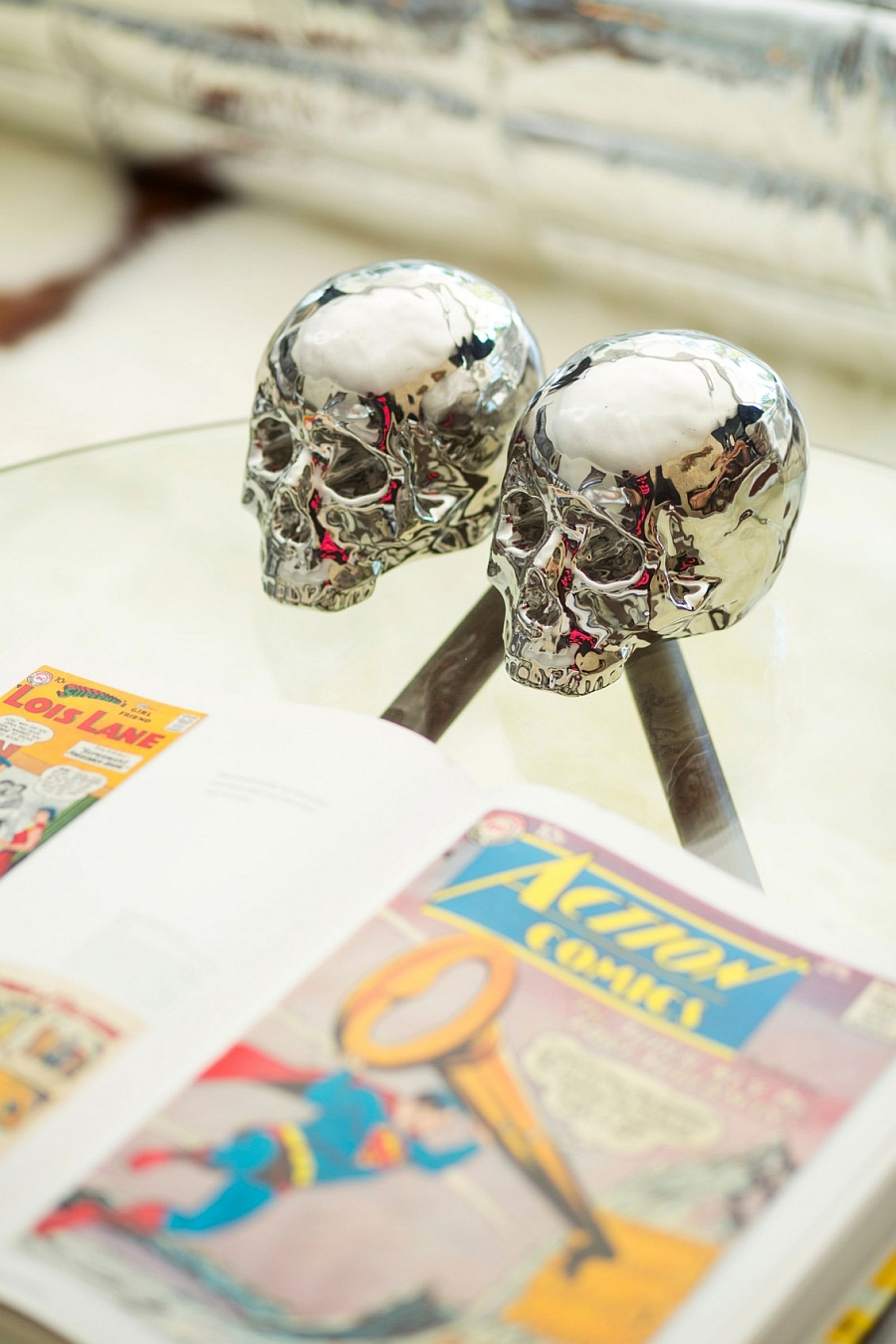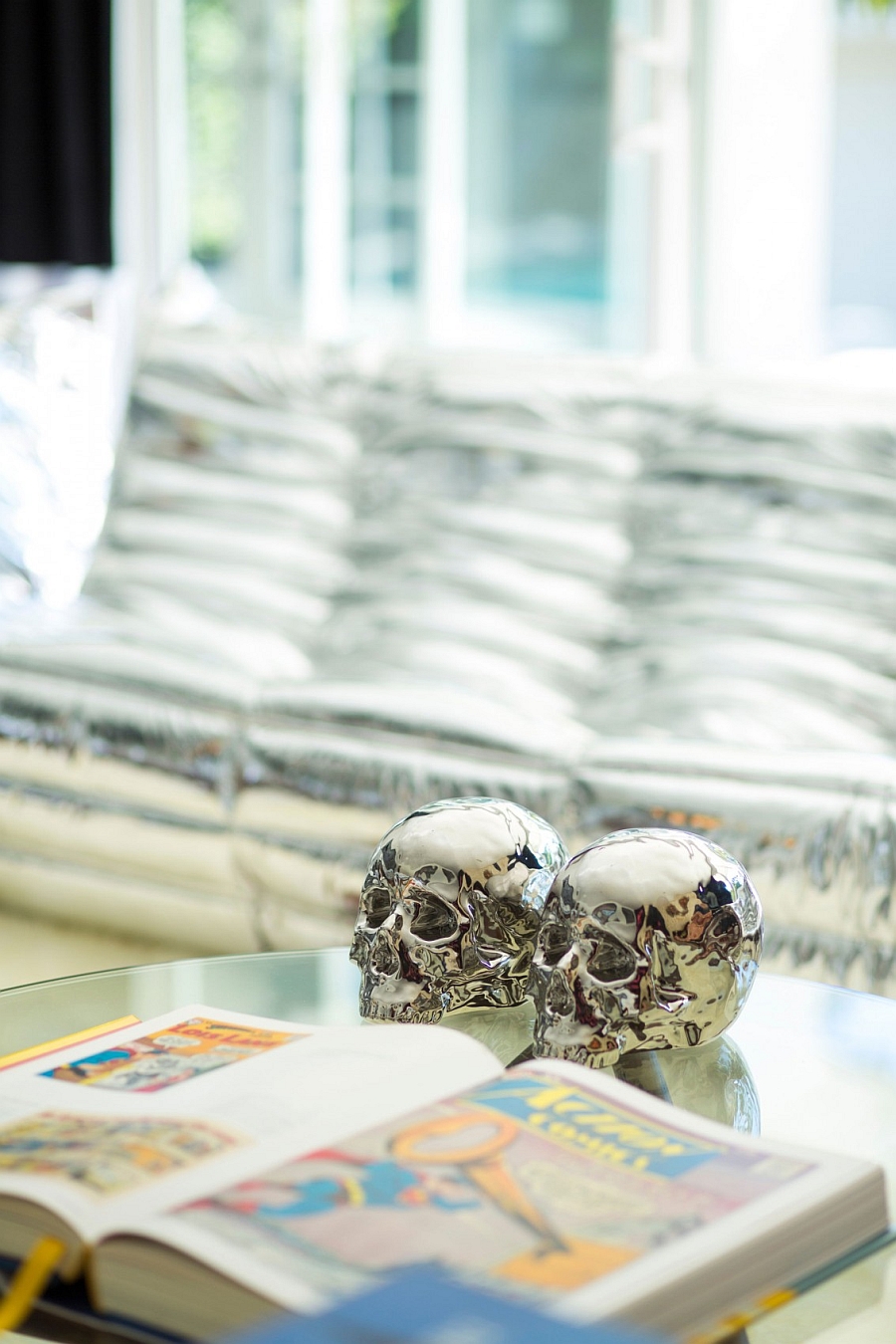 Illustrating how to use the corner space with style, the plush bedroom combines privacy with wonderful garden views. Framed posters, cool collectibles and carefully curated decor complement this mid-century modern look. Additions like the custom-crafted chalkboard wall in one of the dining rooms, decor inspired by the iconic Tulip tables and chairs and sculptural lighting complete this exciting Beverly Hills residence.