Modern renovations and restoration projects often tend to infuse homes with a touch of sleek contemporary charm that balances the old world appeal ever so beautifully. But this gorgeous and private residence located in a secluded little niche of the Jezreel Valley, Israel adopts an entirely different approach. Transformed by architect and interior designer Inbar Menaged, who described its appeal as a 'little piece of haven', this newly renovated residence brings together modern comfort and an unexpected dash of English Country style.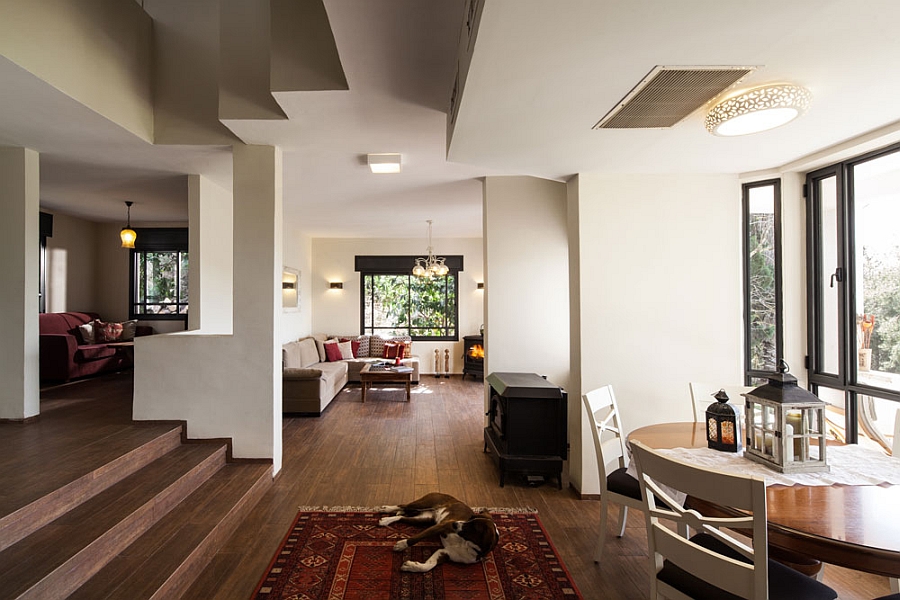 The owners of this beautiful home initially wanted an interior with strong Moroccan flavor, but as time went on they decided to move away from the dramatic bright colors and bold patterns in favor of a more rustic look. Soon they turned towards the traditional English style, as it reminded the husband of his native country and also offered a lovely balance between the rustic and the modern. Heavy wooden surfaces, natural stone, and elegant calming hues were brought in to give the home this distinct fusion of styles. While vivid Moroccan rugs still hold sway in the living area, the rest of the home keeps pops of color to a bare minimum.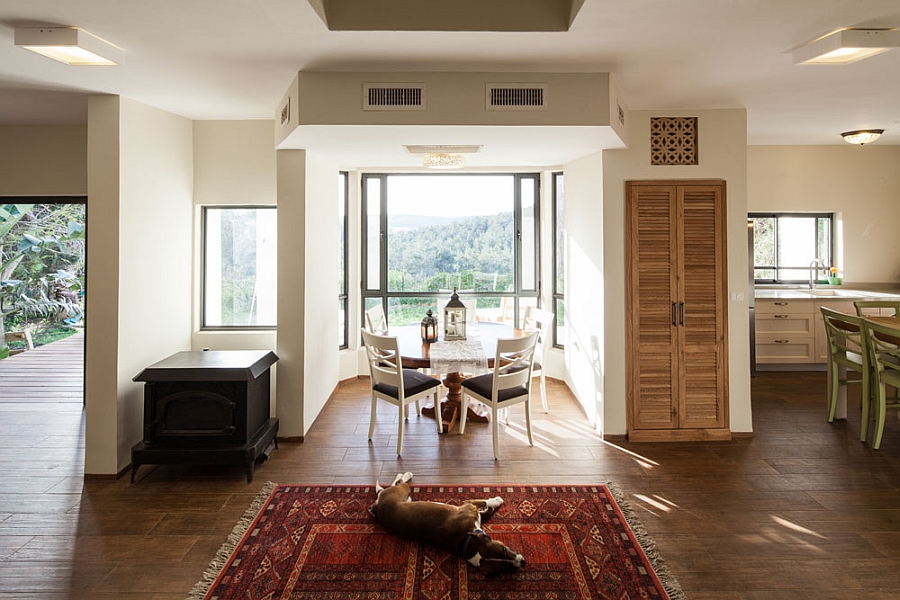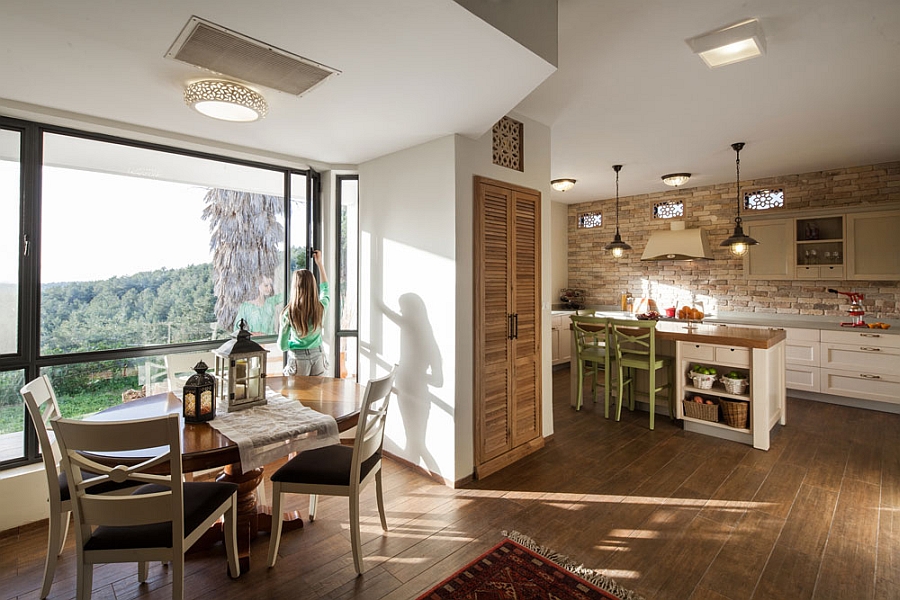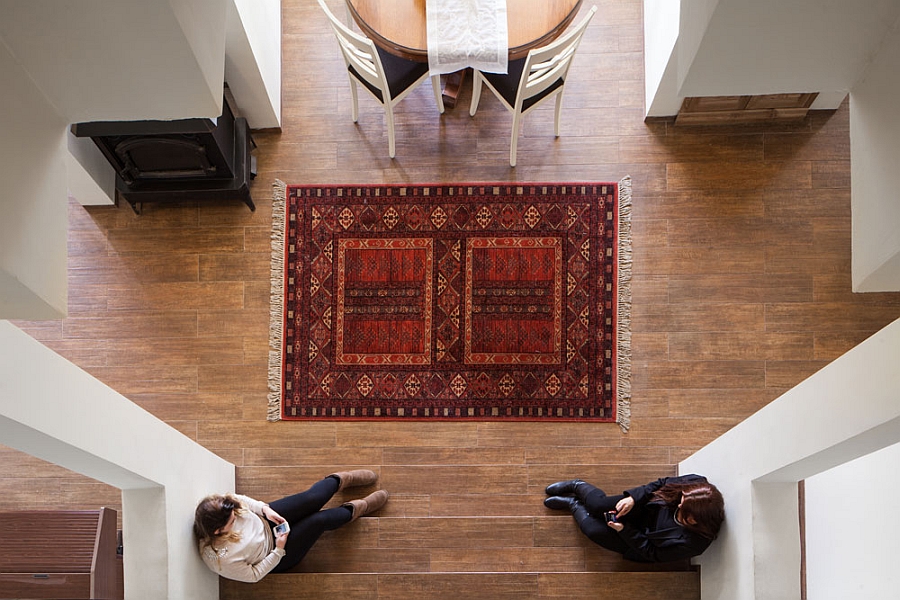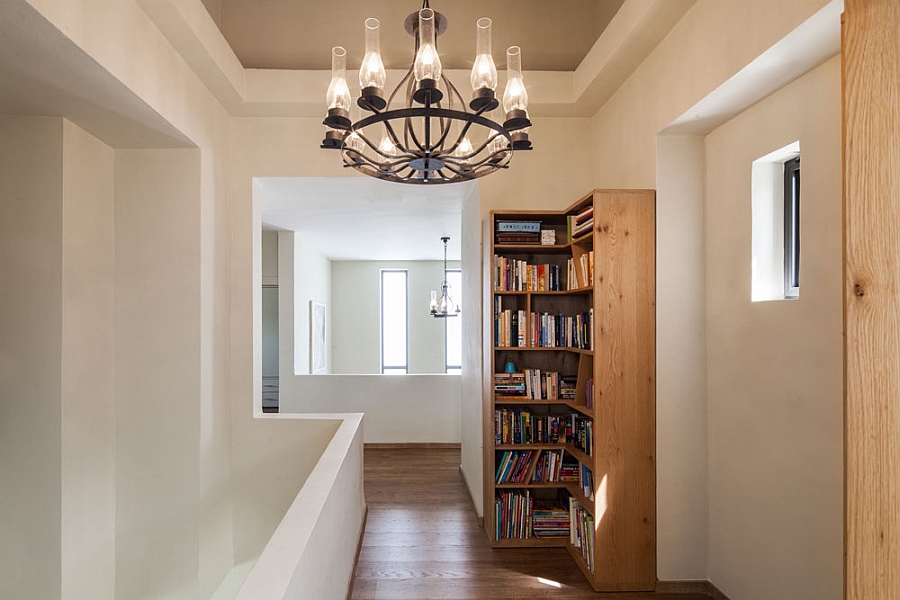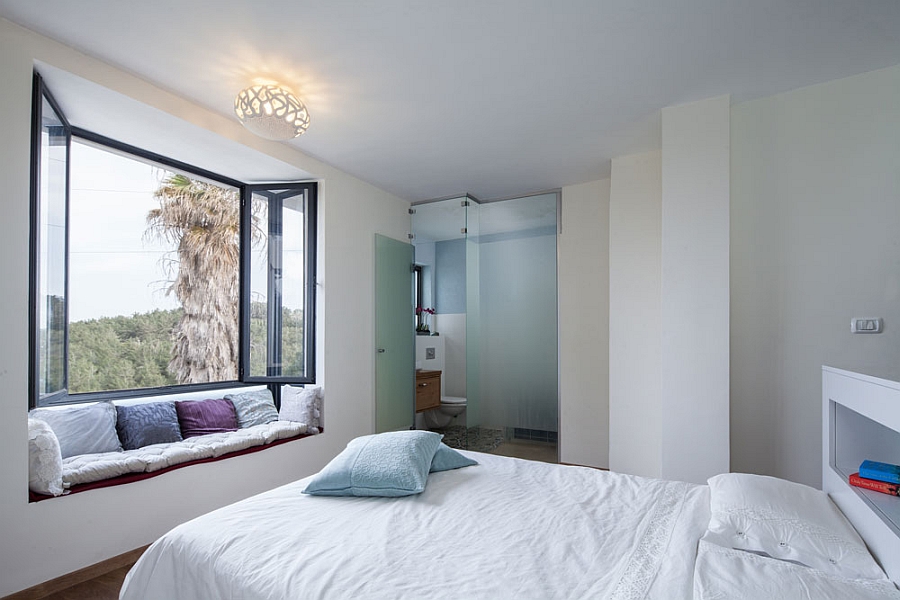 Surrounding the house is a dense oak forest, and the designer took complete advantage of the views outside, as they form wonderful framed backdrops in the kitchen, the dining room and the bedroom. An open-plan living area with a comfy sectional, a corner fireplace and unassuming decor is visually connected with the garden outside. The master suite, boys' bedroom with twin beds and a stylish girl's bedroom are housed on the top level.
Making smart use of space, the style of the house seems to perfectly complement the natural canopy outside. Relaxed and inventive, this is a renovation that moves away from the mundane!