Sustainable design and green home architecture are much more than a mere compilation of the latest smart home technology that saves up on energy. Design, planning and the overall silhouette of the house also play a pivotal role in shaping the power and resource consumption of the structure. The gorgeous Eco-Sustainable House project by Djuric Tardio Architectes is one such smart residence that combines a variety of versatile eco-friendly features in crisp, contemporary style. Located in Antony, the southern suburbs of Paris, the innovative house is a completely prefabricated structure that was built offsite in a workshop and assembled in a mere two weeks!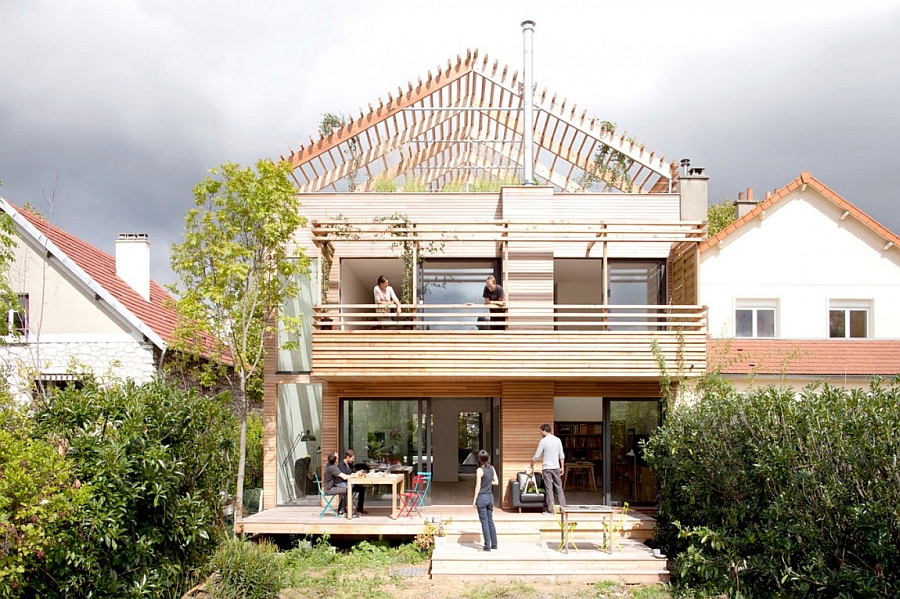 Built on a budget of €650,000, the modern residence is spread across two different levels, with each floor adapting to the various uses of the homeowners with ease. The street façade of the house offers ample privacy, while the Finnish wood panels lend a sense of inviting warmth. Double glazed windows, perfect insulation and a raised wooden platform underneath ensure that the heating and cooling needs of the home are kept to a minimum. Sliding doors and skylights usher in ample natural ventilation, and passive heating technology keeps the home warm during winters and pleasant during the summers.
The rooftop terrace looks almost like an unfinished roof, and its cool pergola-inspired design offers smart shade during the day and also lets in natural heat and light for the beautiful vegetable and fruit garden. This lovely blend of aesthetics and natural goodness turns the terrace into a serene and refreshing personal haven that has a style of its own!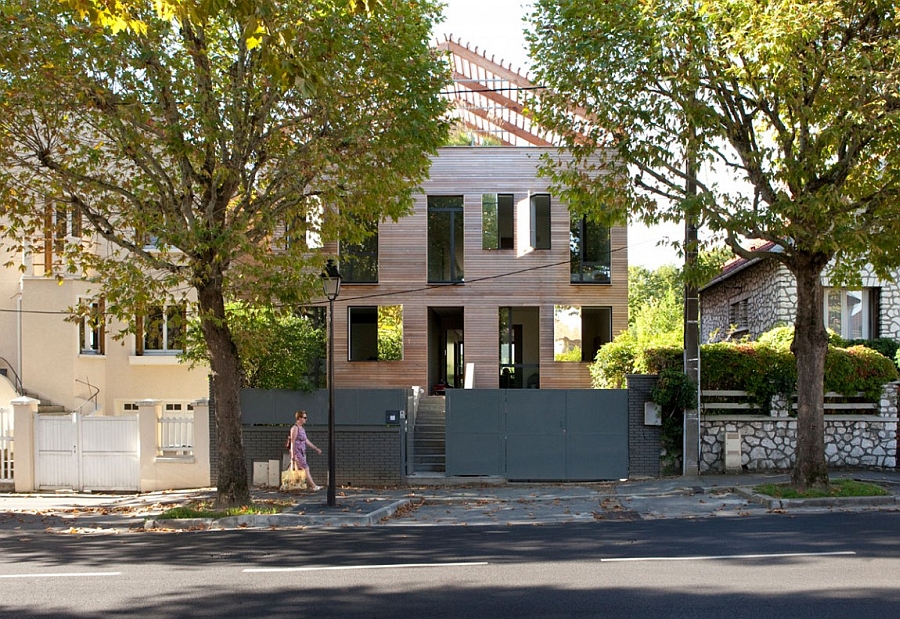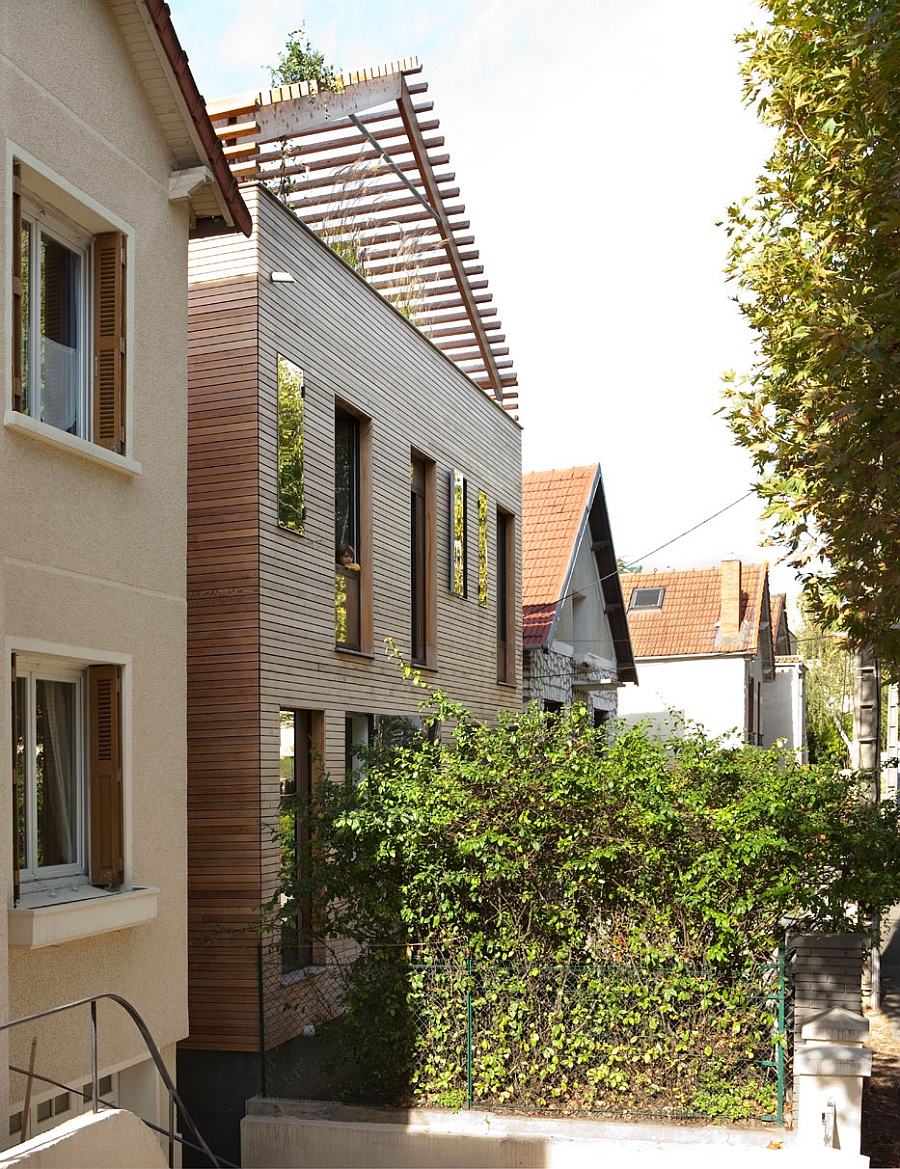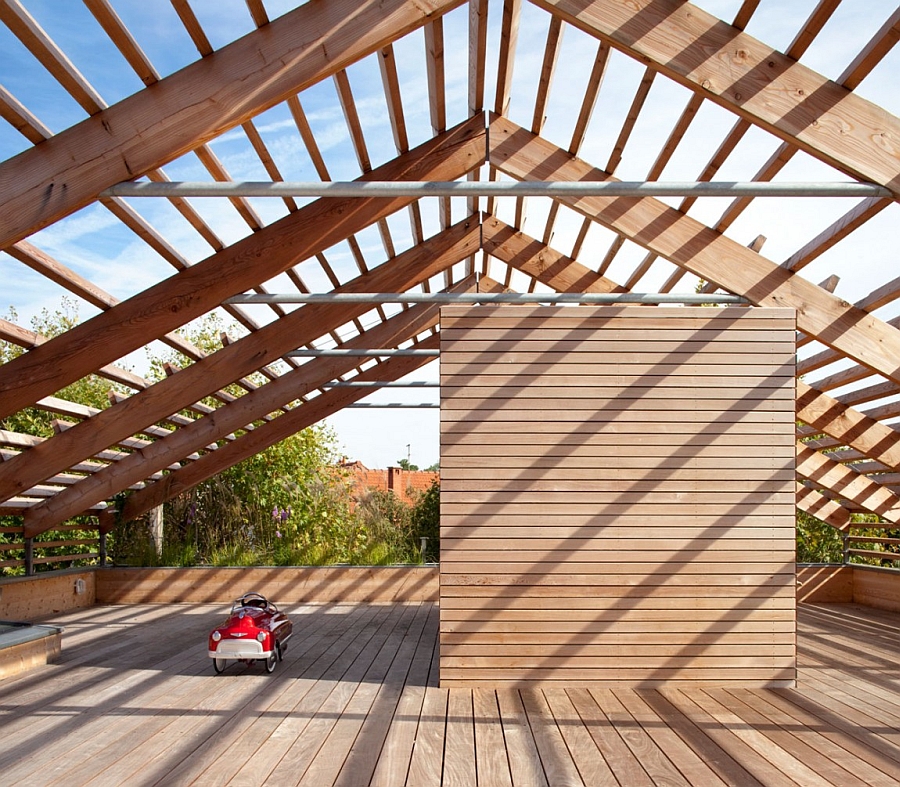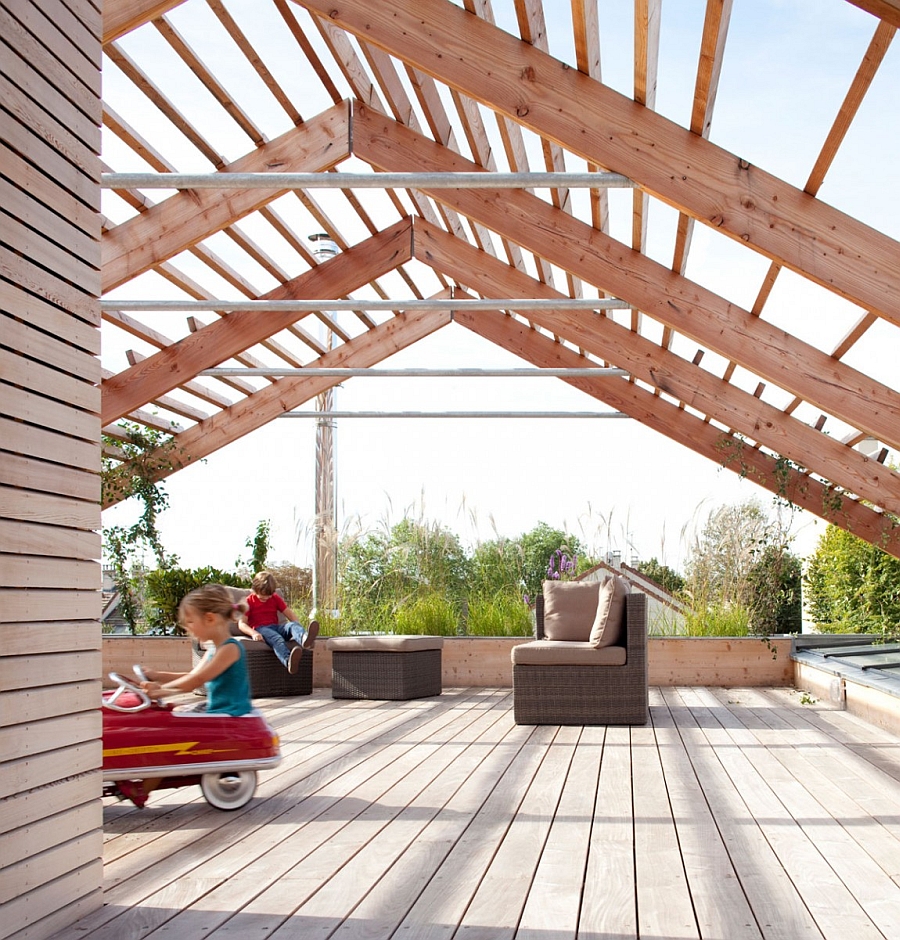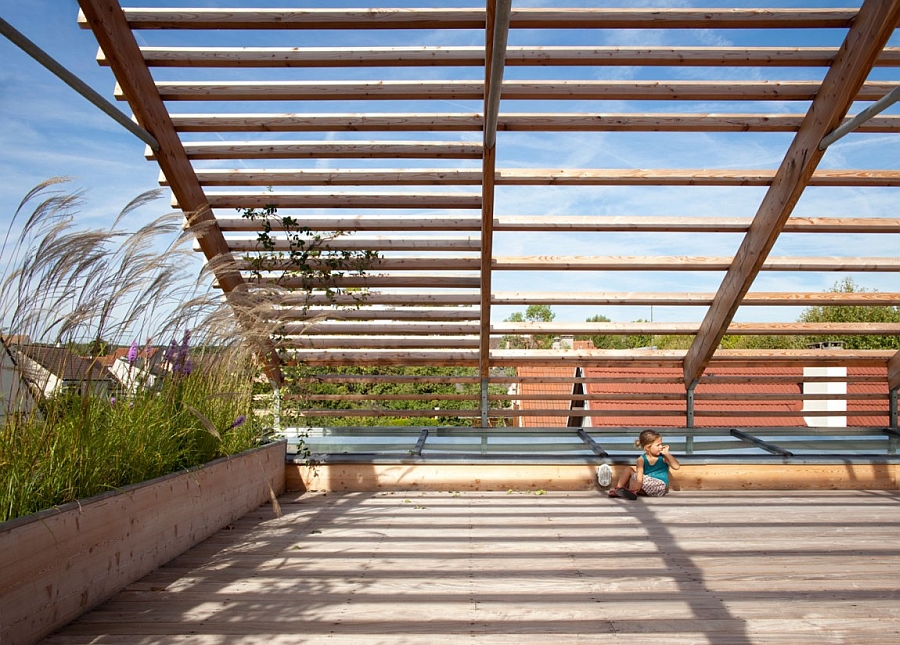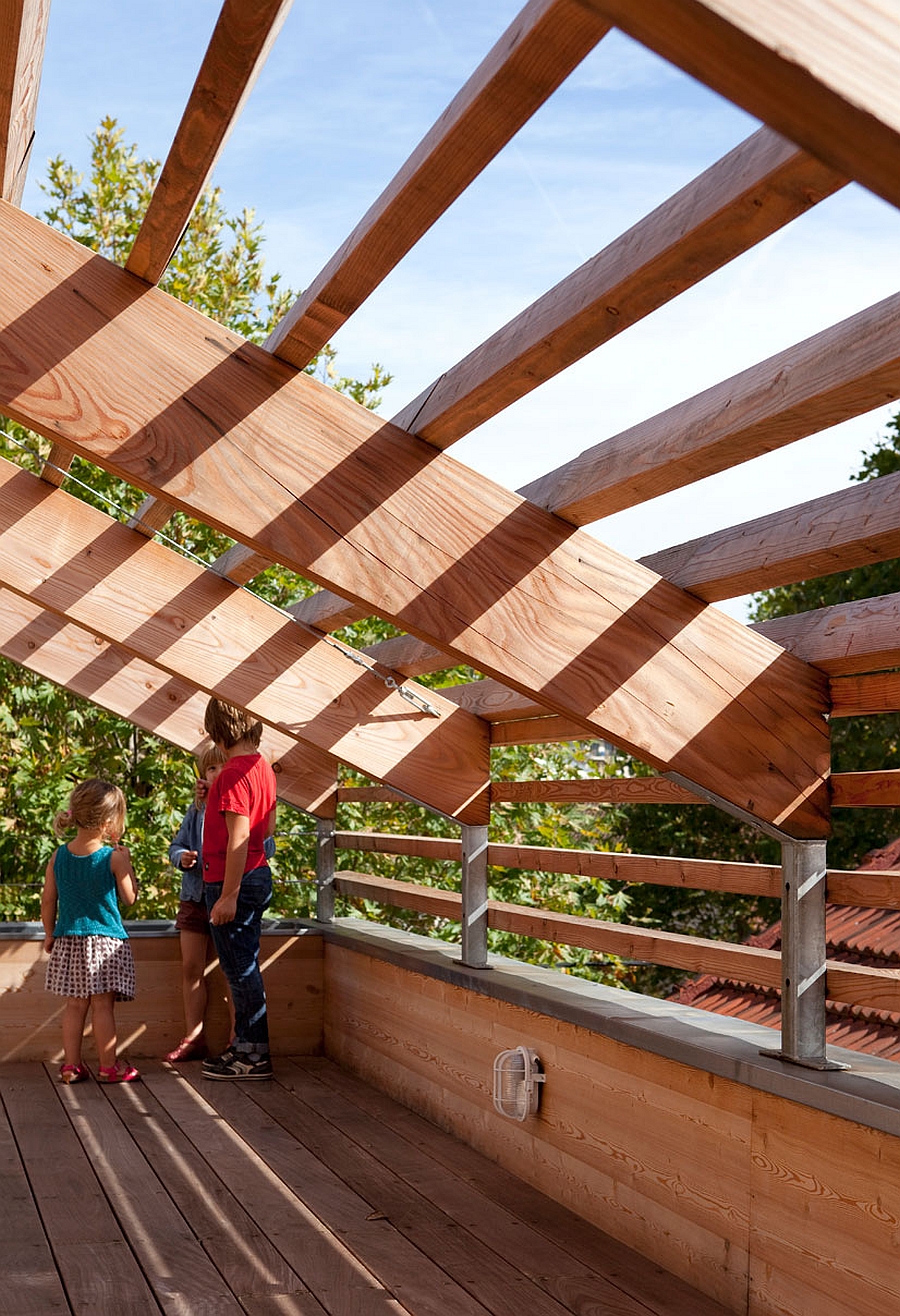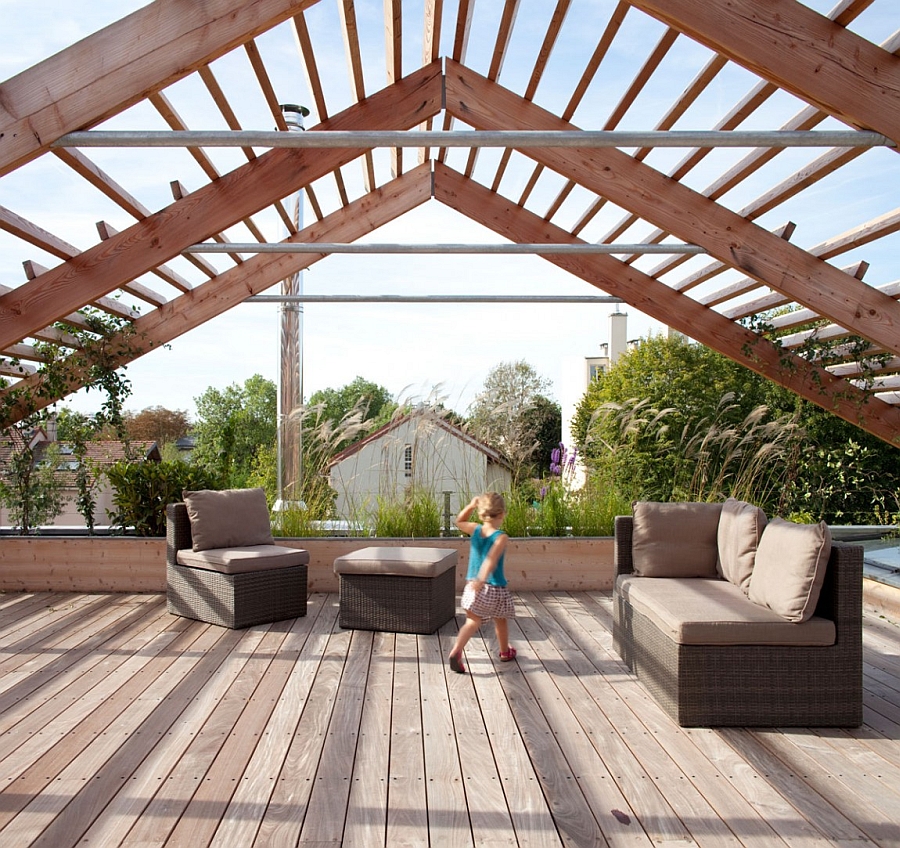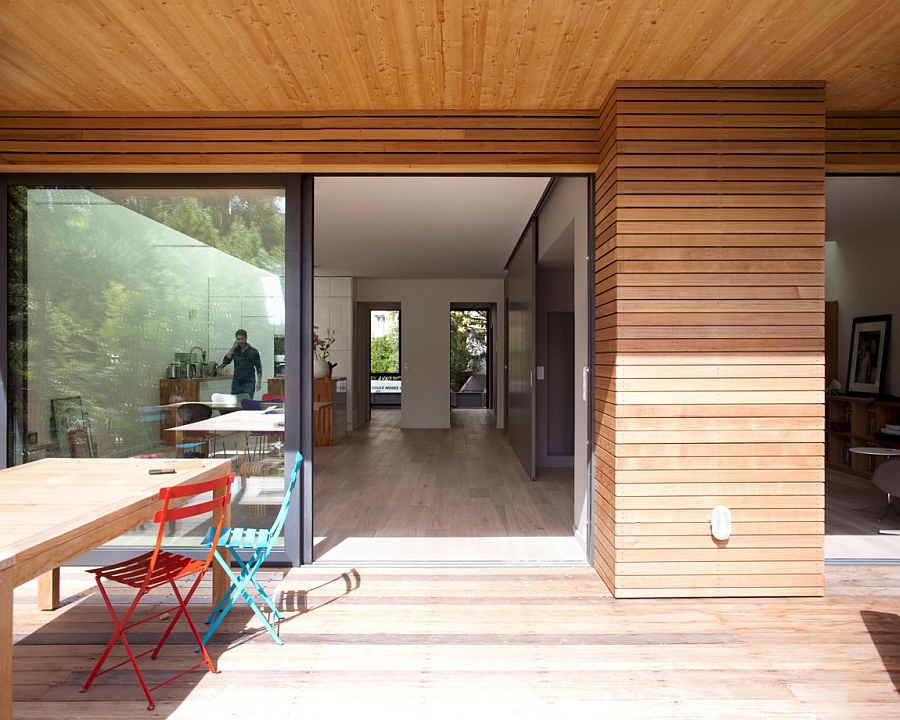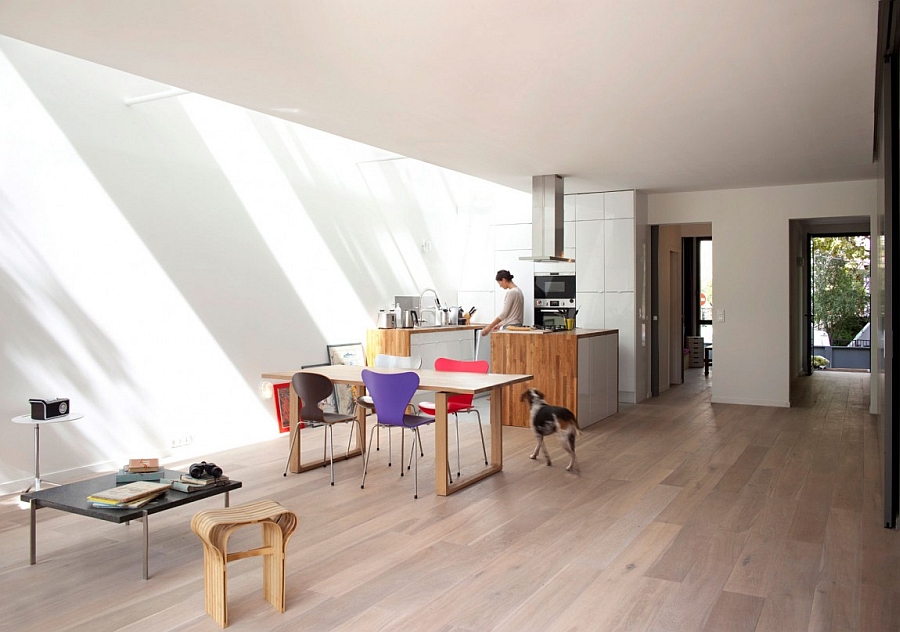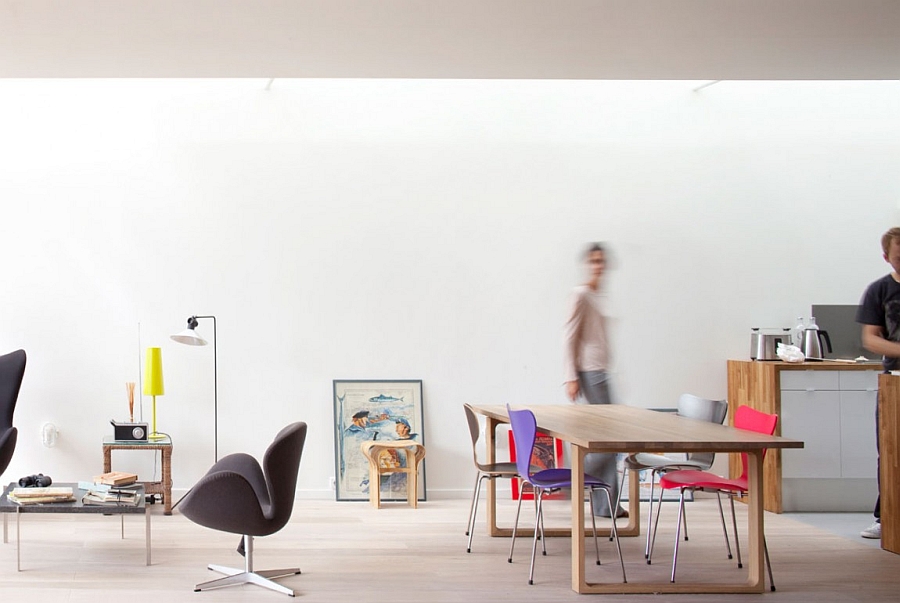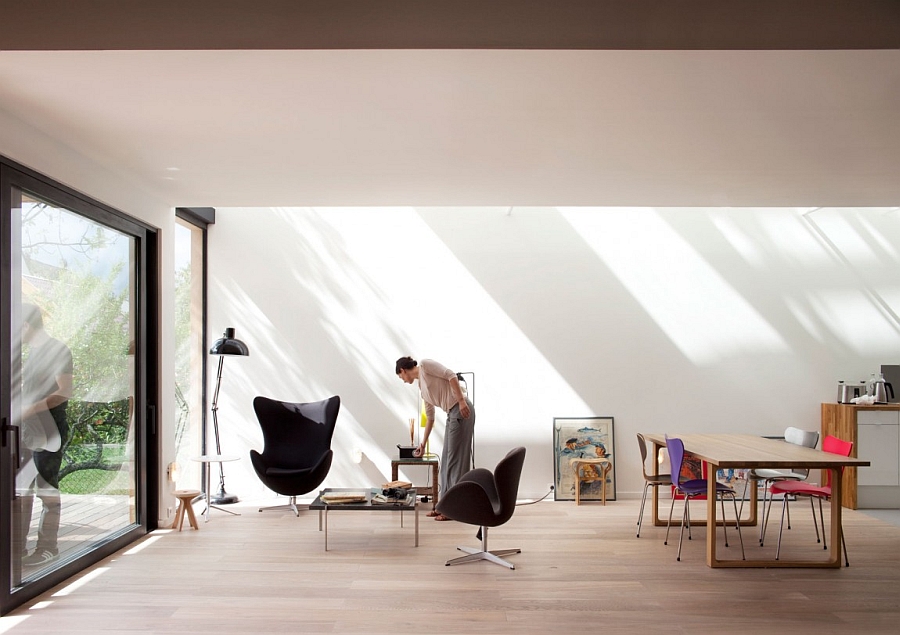 Inside the house, sliding doors shape a dynamic environment where the public spaces can be transformed into private nooks with ease. A gorgeous home office and library on the ground floor is flanked by a beautiful kitchen, dining space and a simple living area. Bedrooms and bathrooms are located on both levels of the house, while minimal decor gives the interior an airy and spacious appeal. Sustainable, smart and efficient, this pretty French home is all about keeping its carbon-footprint to a bare minimum!