Winter is just around the corner here and while some regions are already feeling the effect of it, others are just starting to feel the chill in the air after sunset. Irrespective of where you live, getting ready for winter is indeed a must and it often starts from taking personal care and a change in your wardrobe to ensuring that your home is ready for the cold times ahead.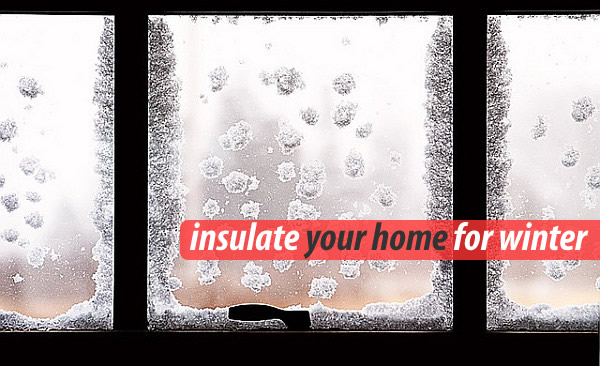 Image by Flickr user fayebythebay
Insulating your doors and windows in an efficient fashion is not just a wonderful way to keep your home warm naturally, but it also helps in cutting down your energy bills by placing a lesser demand on your heating systems. A few simple tricks along with the use of the right material should help you in this regard.
Here are a few handy tips to help insulate doors and winters ahead of this winter —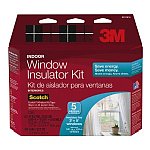 1) Insulation film is both relatively cheap and effective when it comes to keeping the cold out.
Window insulation film kits are easily available at hardware stores and all you need to do is us them indoors and they are especially good for the glass panels that are a part of both doors and windows.
While they're cheap and provide for a quick fix, insulation film gives windows a cloudy feel so you may want to consider what part of your house gets it. (Image is of a 3M window insulation kit that costs $19 on Amazon)
2) Cellular shades are a perfect way to keep the cold winter wind out and to ensure that there is no loss of heat from the interiors.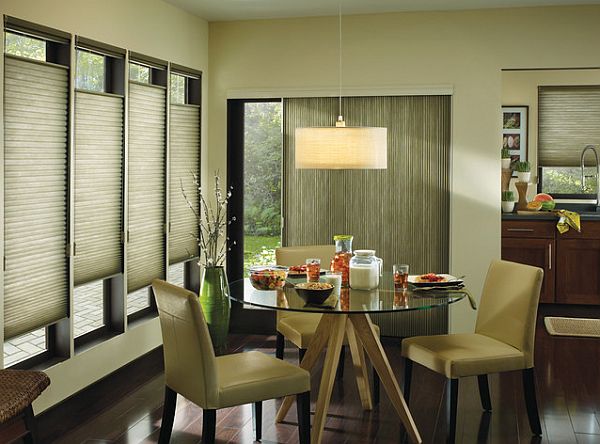 They are easy to install and will serve you well for a considerable period of time. You can custom order them to suit the existing theme of your interiors and the exact size of your windows. (Image courtesy of Lisa Scheff Designs)
3) Layered curtains are a popular and stylish choice when it comes to keeping the home warm and snugly at all times.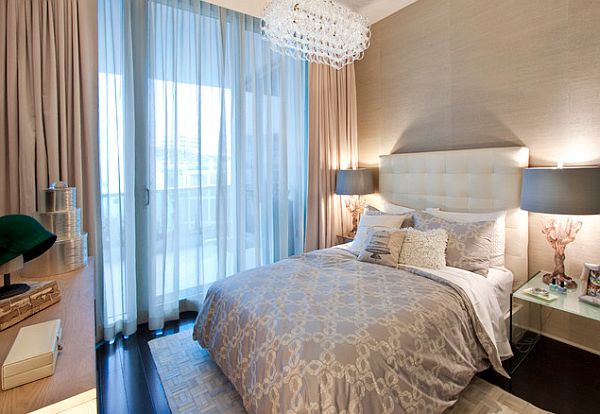 They is obviously a lot more you can do than just insulating windows and this idea tends to add a touch of class to your home. You can pick drapes of various materials, and more the number of layers, the better the insulation will be. When it comes to color and design, the choices here are truly endless! (Beautiful decor by DKOR Interiors / Photography by Renata Bastos)
4) Draft Snakes and Rubber weather sealing are good temporary ways to keep the cold out and to insulate the gaps present in your door and window frames. (Buy it on Etsy or $22)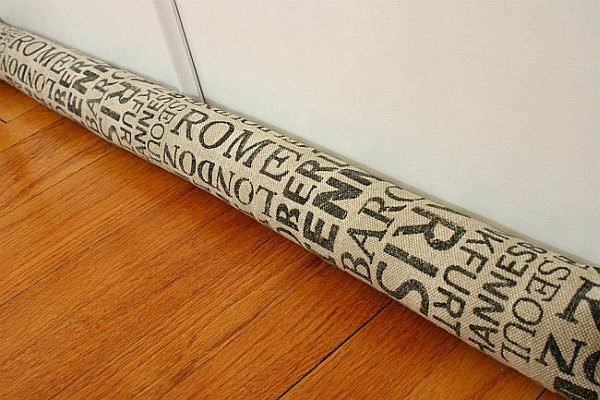 They might not look the most graceful or sophisticated, but they serve the purpose pretty well and can be removed when summer kicks in or when the temperatures back up again. One last thin about rubber sealing — be careful when you remove it because you may peel off some paint, as well!
5) Double glazed windows and quality doors made out of reliable wood are probably the best long term solution, in case you are looking for a complete overhaul. While double glazed windows form a wonderful layer of insulation thanks to the layer of gas in between two glass panels, quality wood also acts as a great heat insulator. (Image by DE atelier Architects)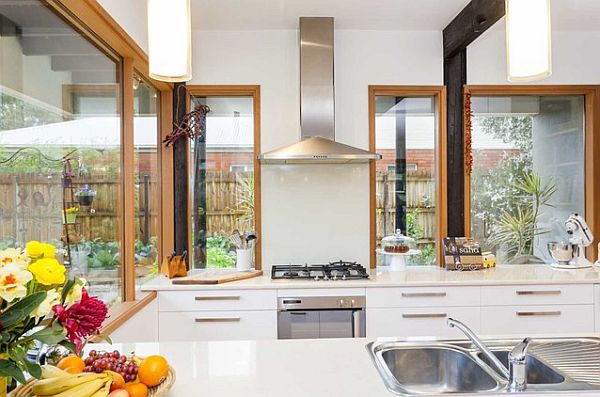 Think of such a makeover in case you live in a region with long and harsh winters so as to gain maximum benefit in the long run.