Giving contemporary architecture and interior design trends a colorful and attractive twist is the stylish Millbrae Residence in north-western London. The stunning, private home is surrounded by a beautiful garden and opens up into a ravishing backyard that is complete with a large pool and a cool outdoor lounge. Step inside, and one sees the addition of quirky patterns, colorful shelves and dynamic wallpaper, which give the home a cheerful, inimitable style of its own! Spread across two luxurious levels, the entrance of the contemporary home opens up into a simple atrium that organically leads into the living room.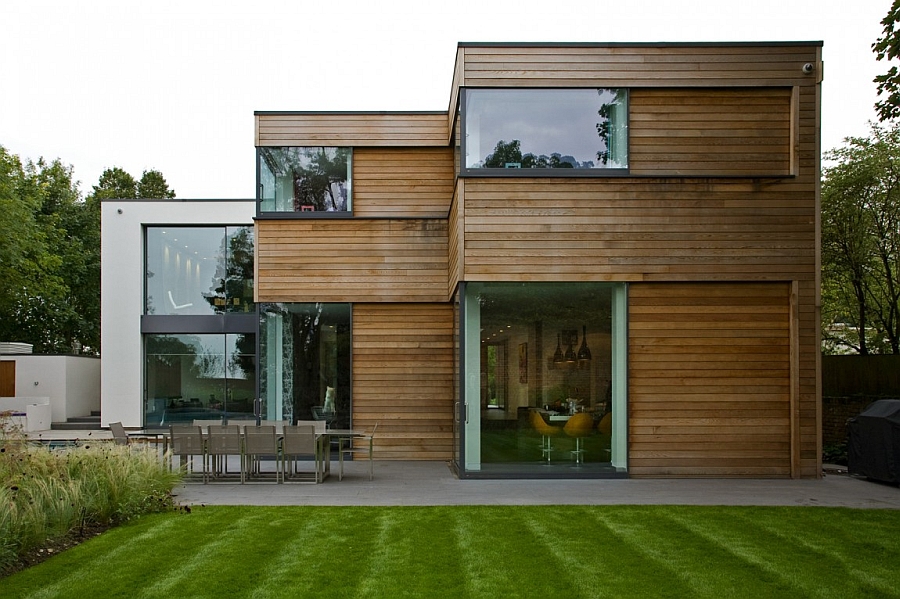 While the exterior of the house is draped in wood, the interior has a more modern appeal, with concrete and glass being used in a balanced fashion. Adjoining the living room on the lower level is a beautiful dining space that is illuminated by the iconic Caboche Chandelier, and the Arco-style floor lamp in the living room adds to the elegance of the space. The living area is visually connected with the large deck outdoors, while a modern kitchen, gaming room and utility space are located on the opposite side of this floor.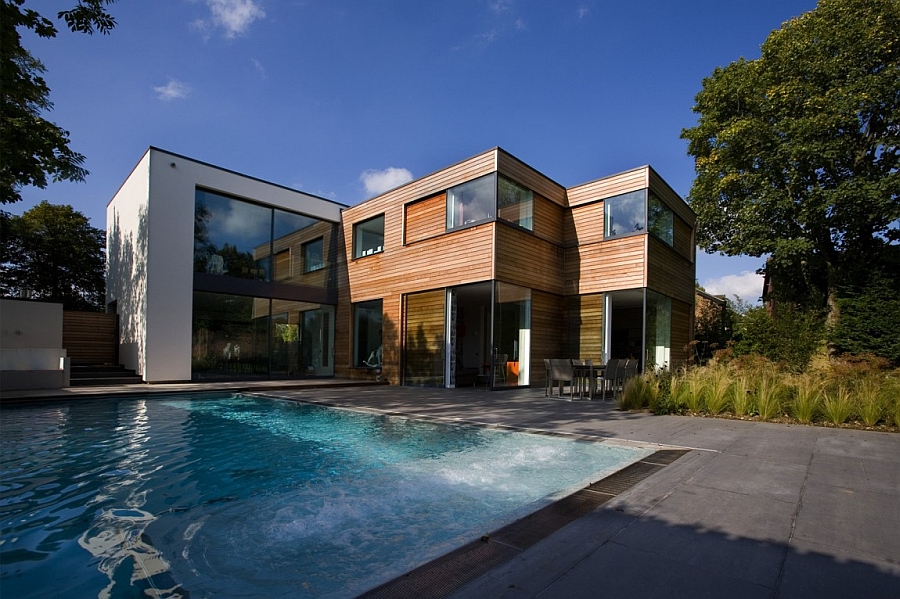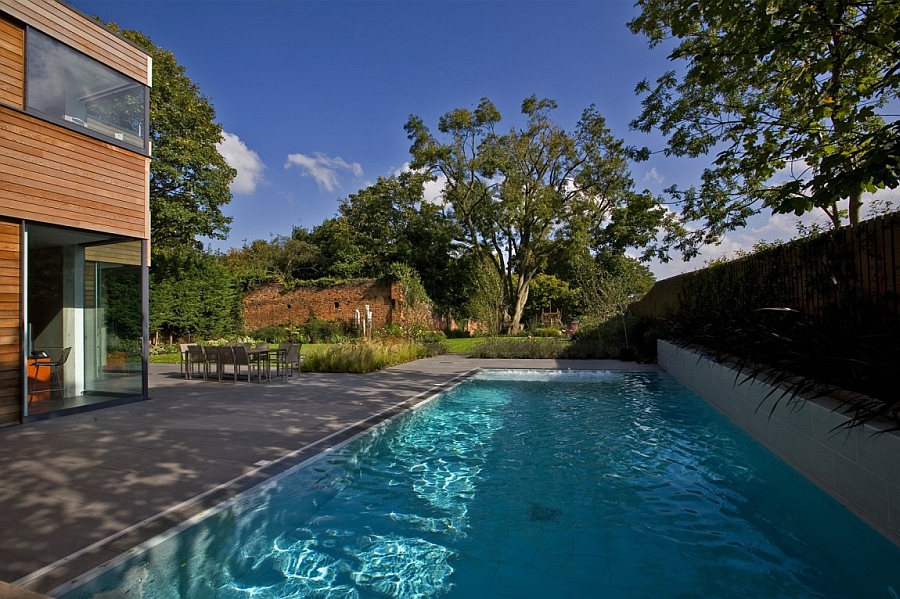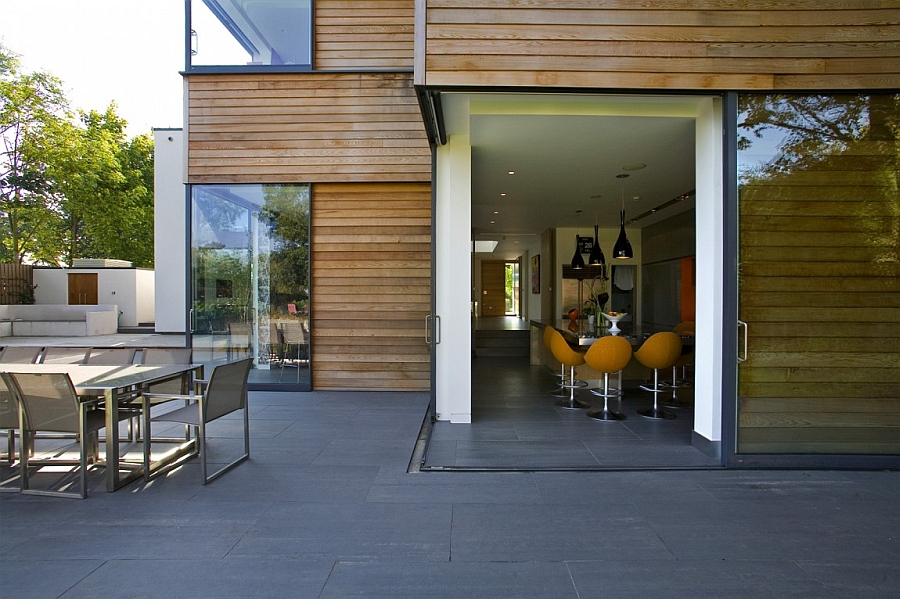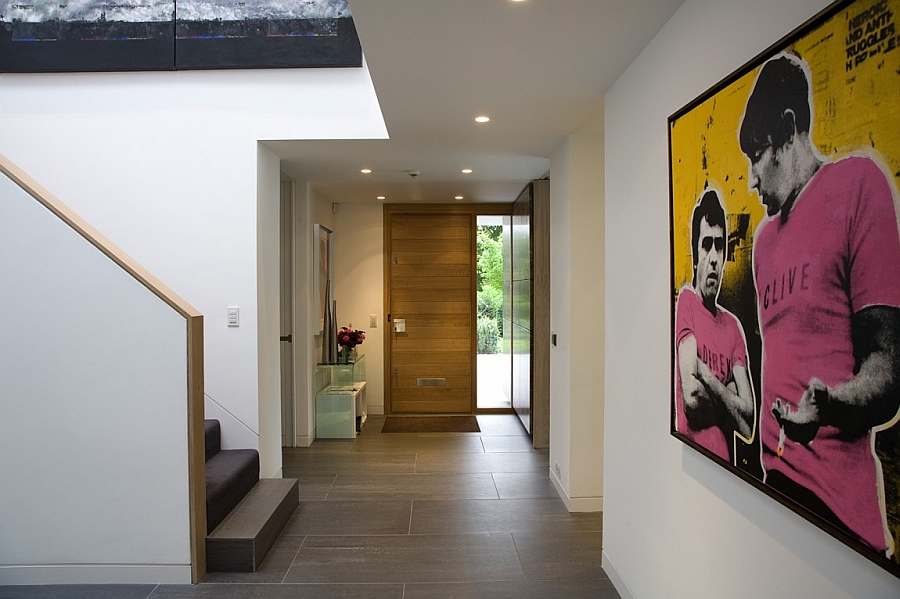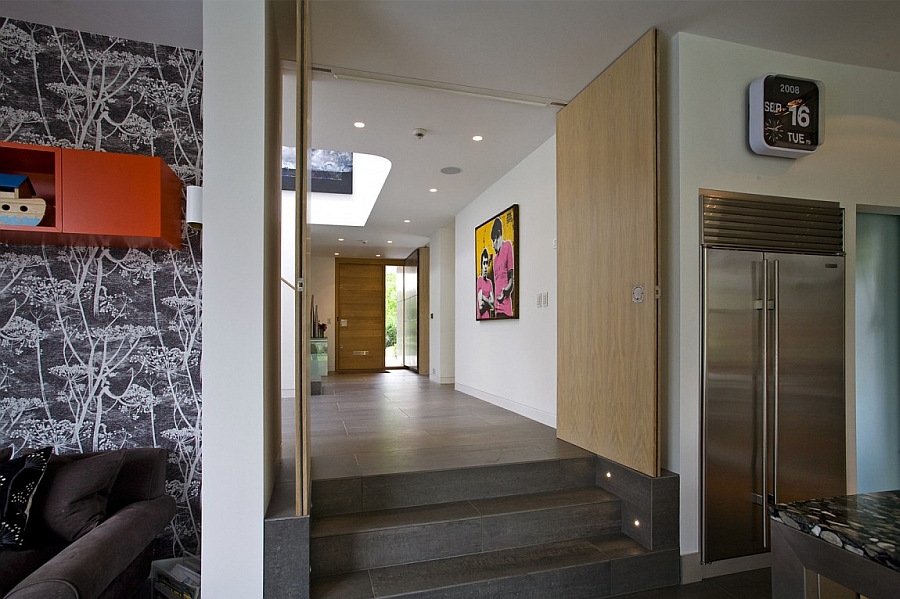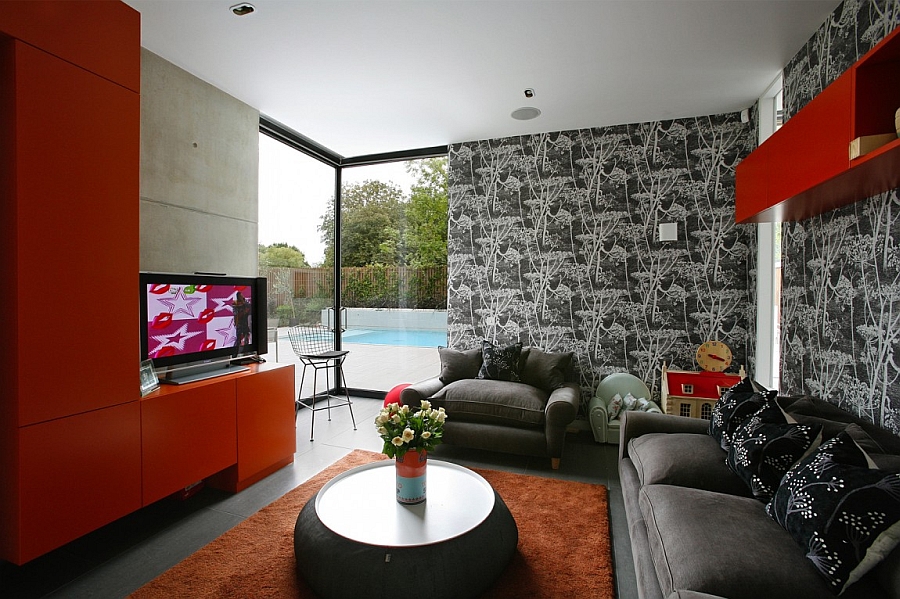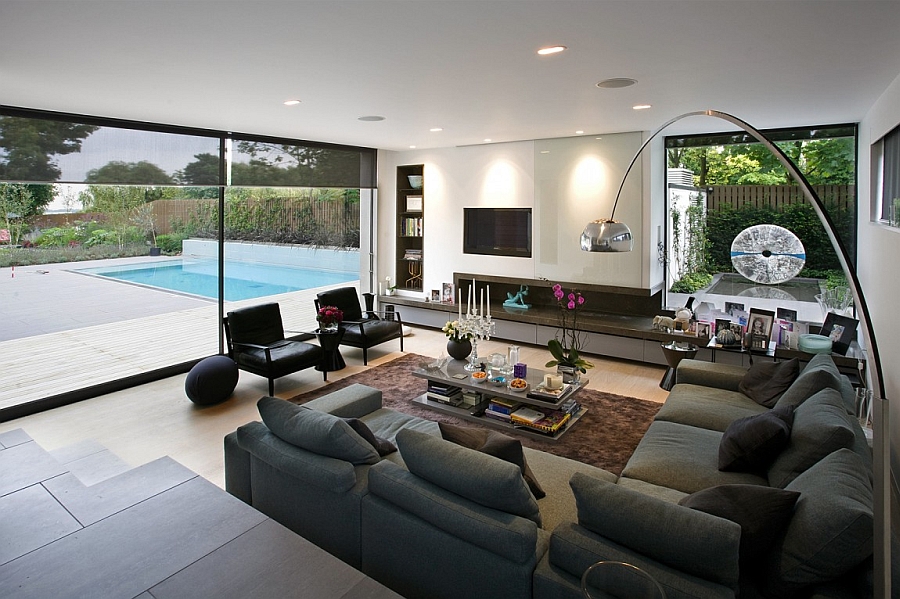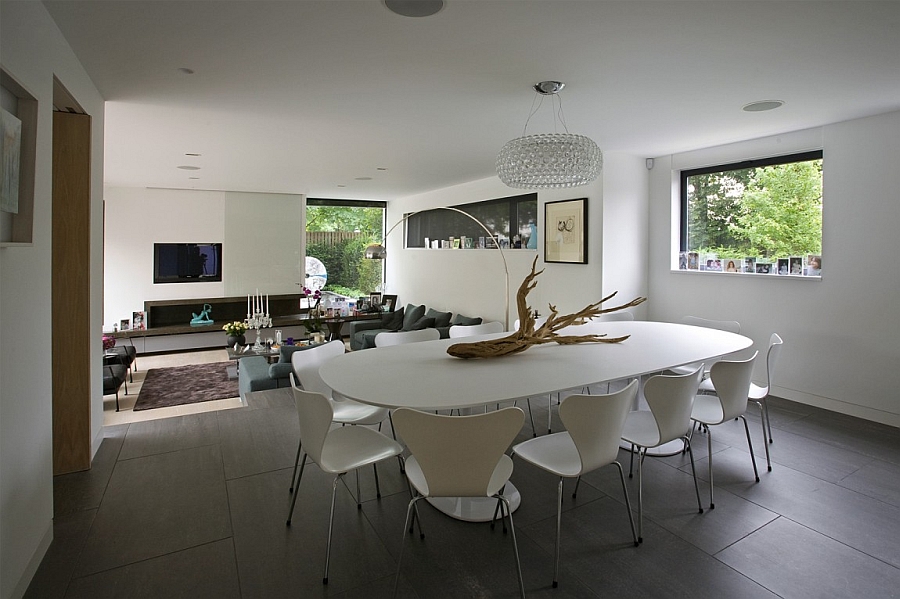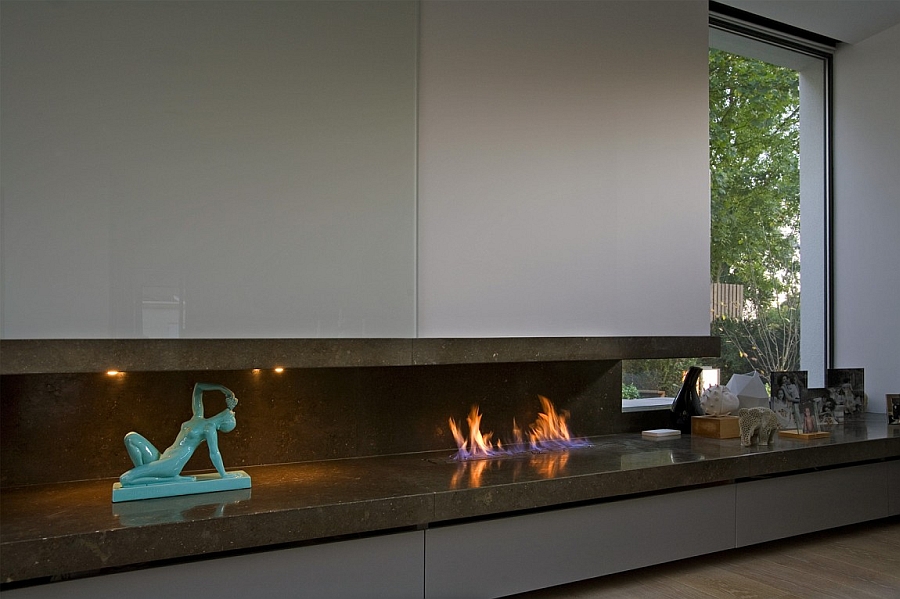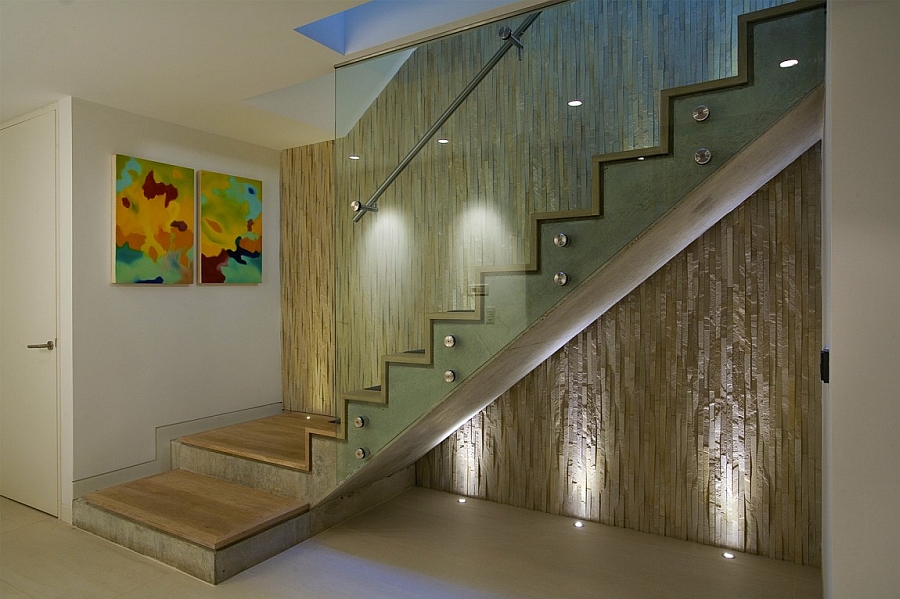 Nestled on the top floor is the luxurious master suite, the colorful children's room and additional guest spaces. A fabulous media room and laundry complete this elegant and creative London home that surprises you with creative design solutions, unexpected pops of color and lavish decor additions. Combining contemporary architecture with a hint of playfulness and imaginative design, the Millbrae Residence has a style of its own!