Building a house in the suburbs of a busy city like Sydney comes with a variety of challenges, and the task becomes even trickier when one has to work with limited space. The fascinating Plywood House II by Andrew Burges Architects is nestled on a thin, long plot that is flanked by several other houses and a busy street. Privacy was a key issue in shaping the overall contours of the house, as the homeowners wanted a beautiful family house that kept away any prying eyes while letting in ample natural ventilation. A smart combination of skylights, sliding screens with wooden slats and upper level windows were used to accomplish this task.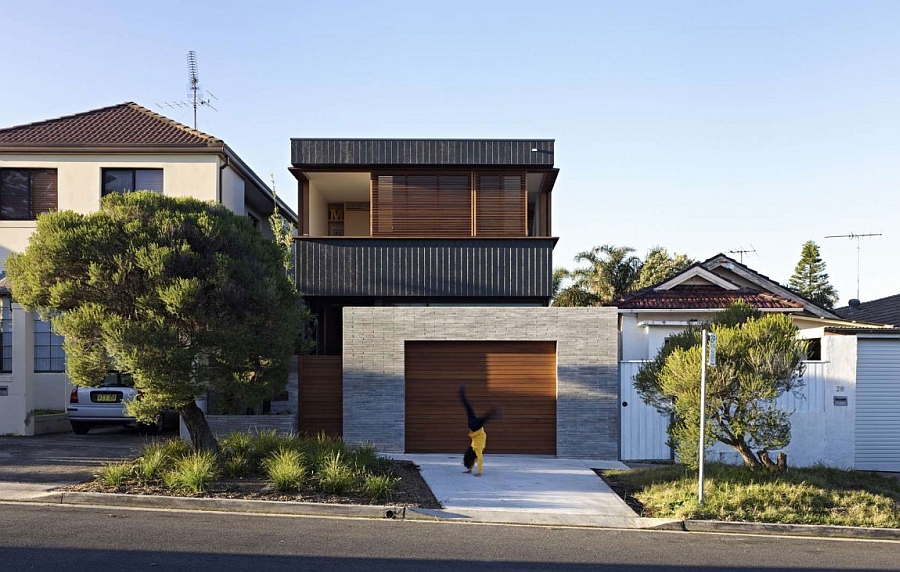 The garden that surrounds the house welcomes you at the entrance and also acts as a natural screen and a visual barrier. The lower level of the house features an open-plan living area with the kitchen and the dining space leading into the lovely backyard. A large opening above the kitchen allows light to filter through from the top floor even as the inimitable Tom Dixon Copper pendant lights add a bright metallic glint to the space. Long corridors double up as storage space with built-in shelves and hidden cabinets, while an ergonomic home office is tucked away in the rear.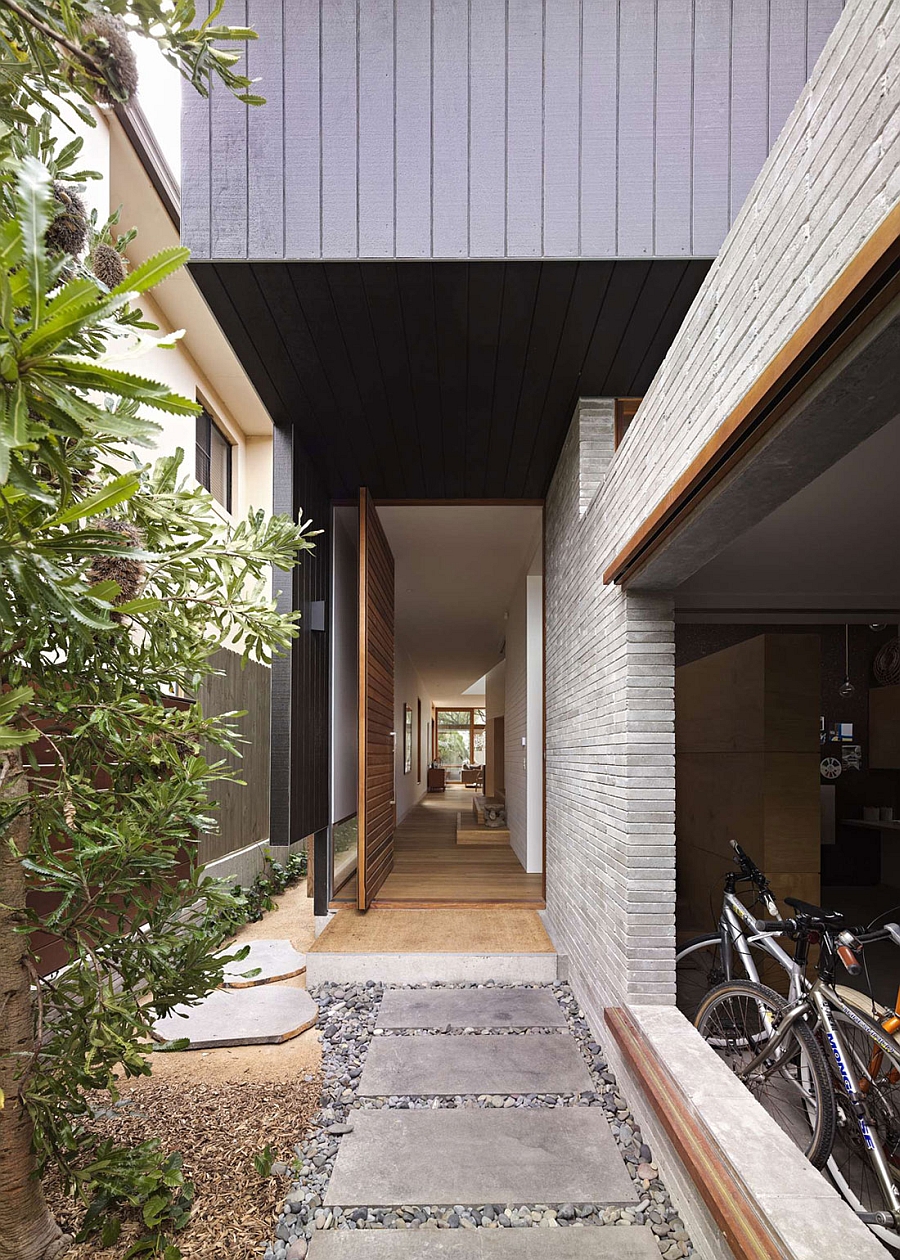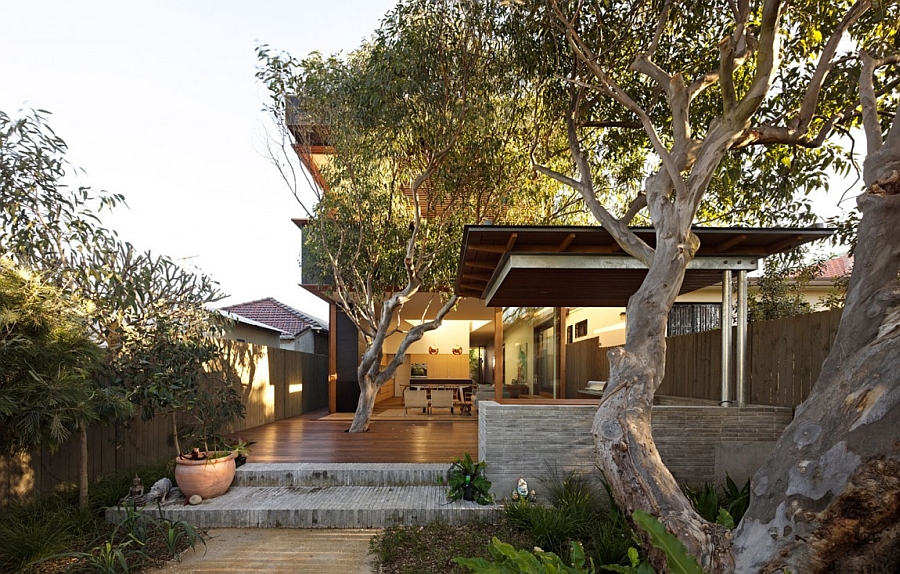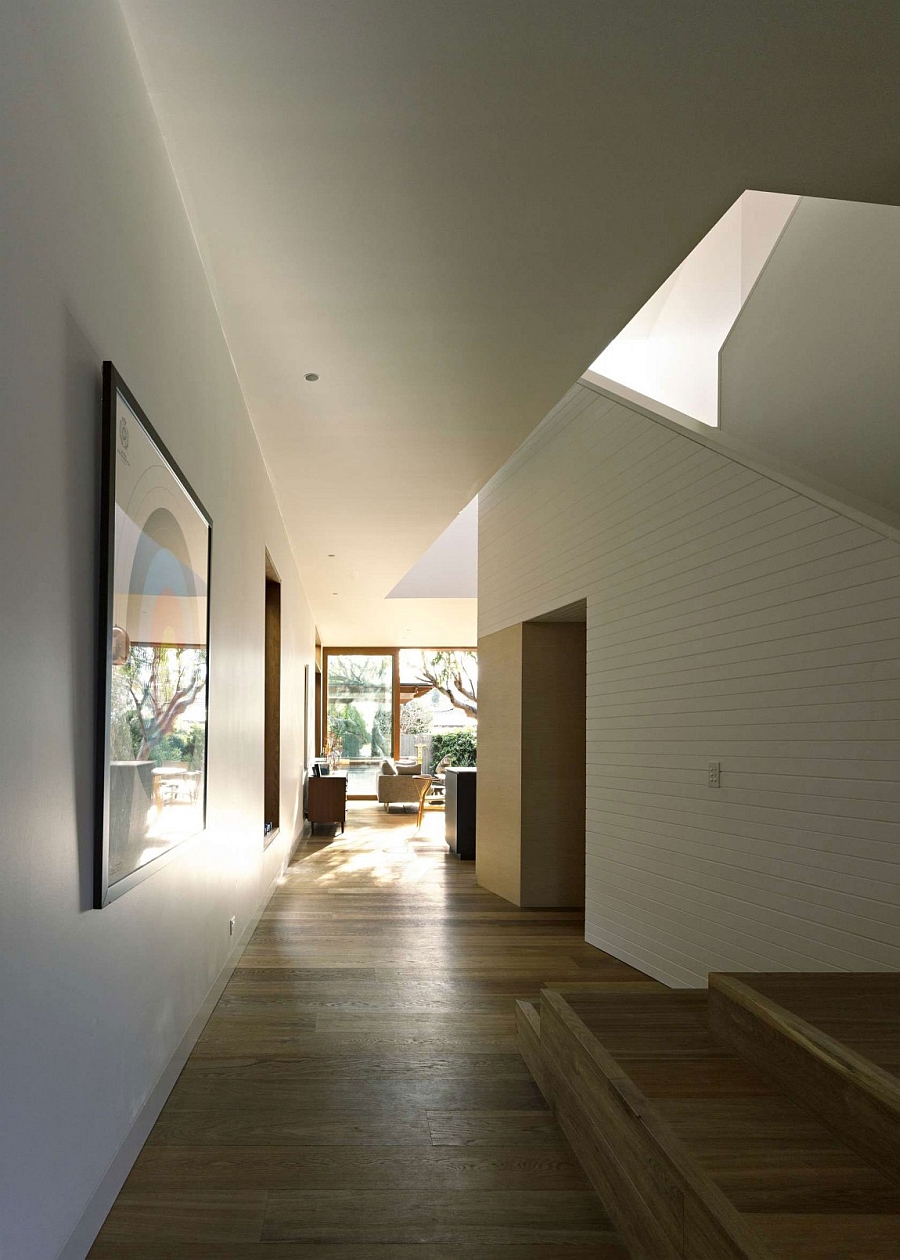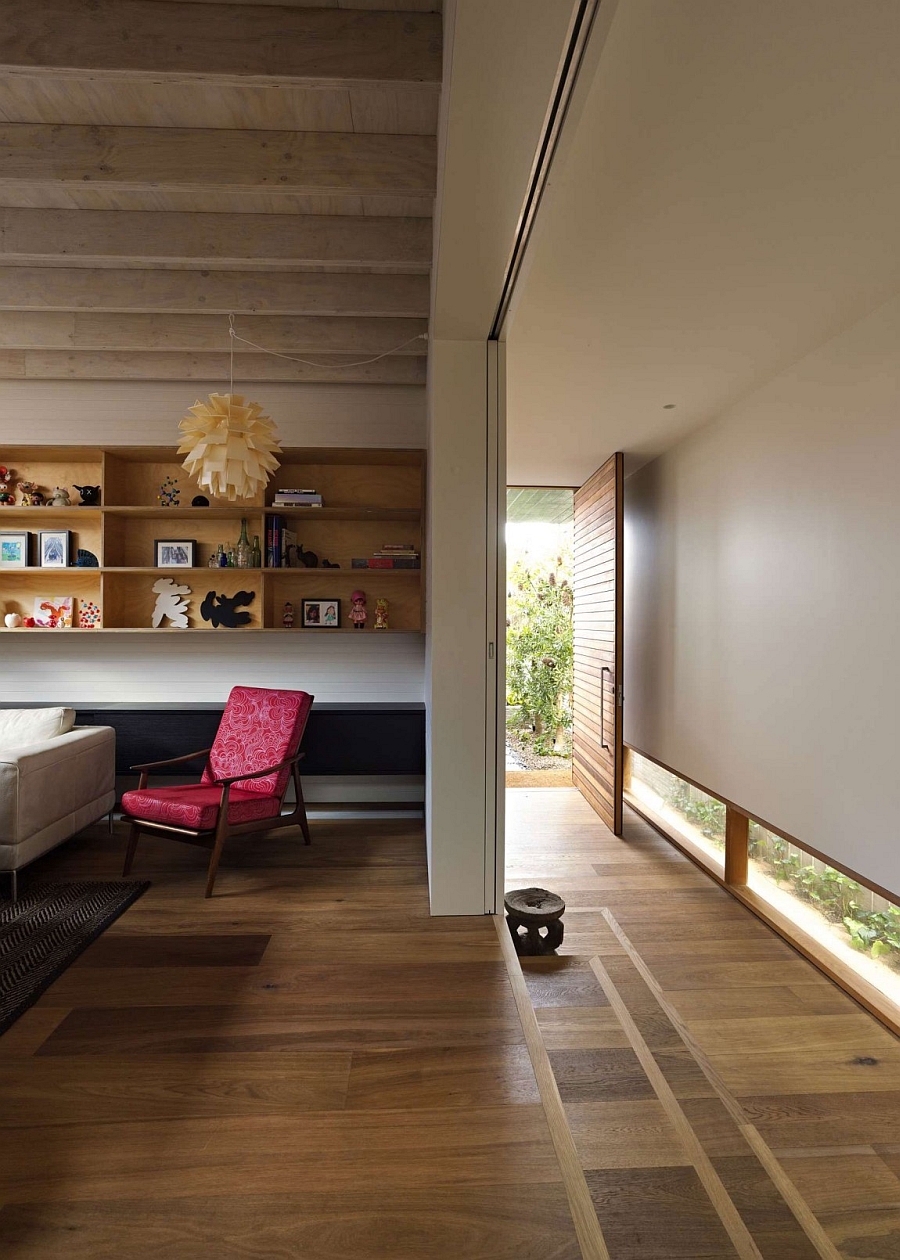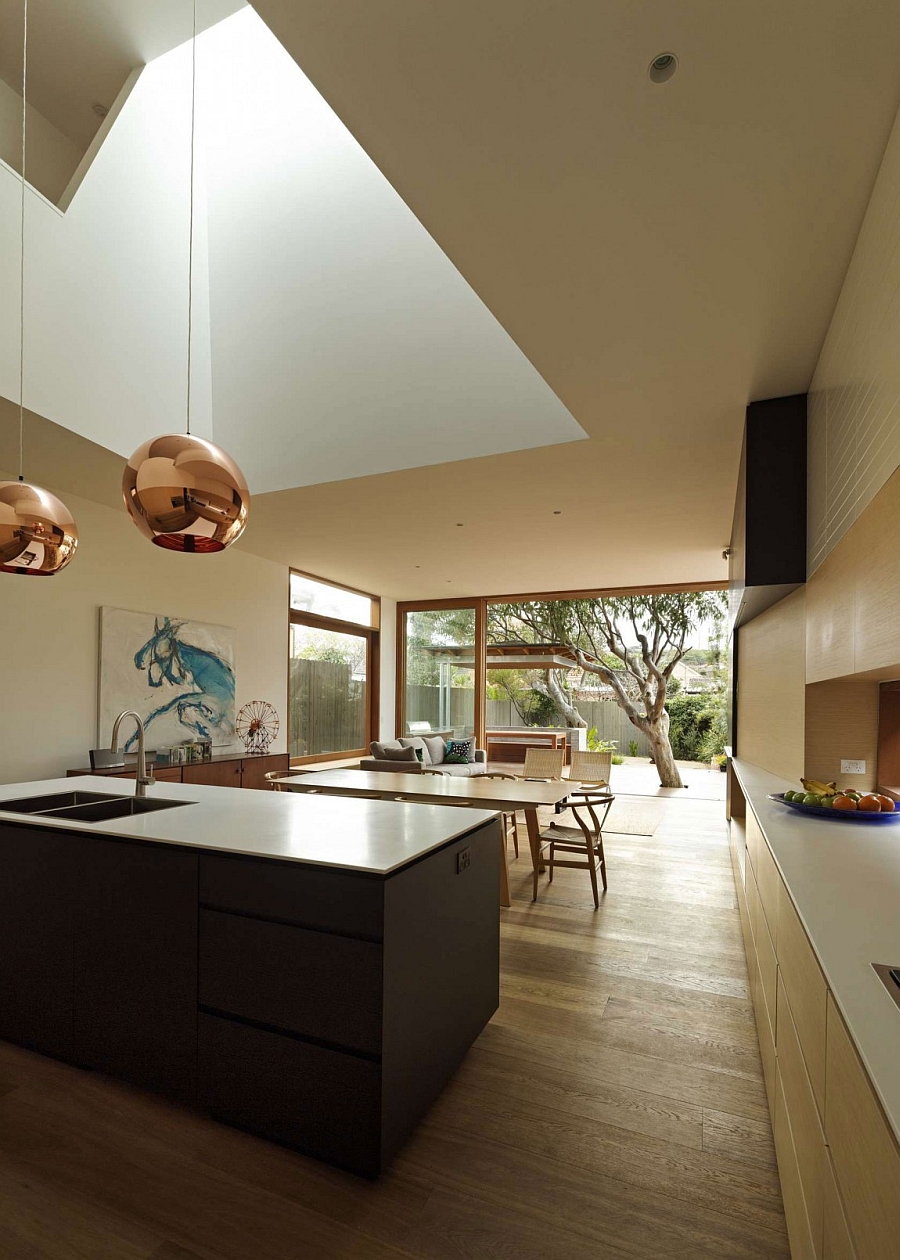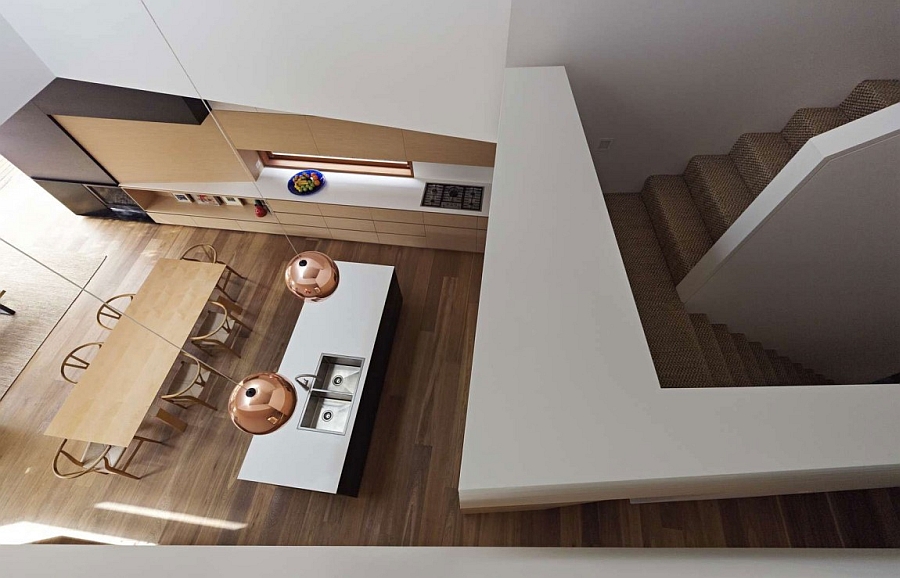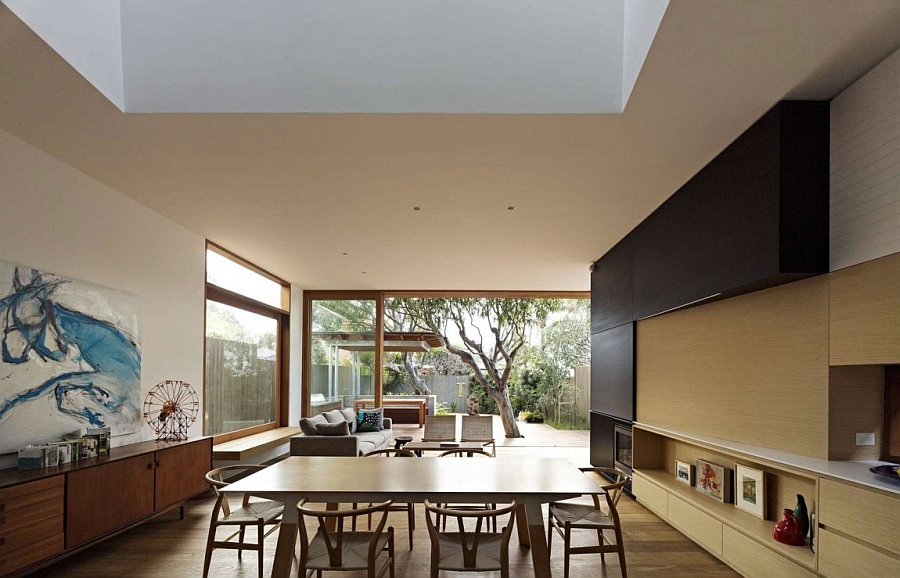 The top floor of the house features the bedrooms and the bathrooms, and while the views from the top level are limited, the extensive use of wood gives the interior a warm, cozy atmosphere. Elegant and functional, this Sydney home puts practicality ahead of aesthetics.