When we talk about scenic holidays that bring together sun, sand and surf, our minds often wander to the amazing tropical islands of South East Asia. But the Balearic Islands of Spain offer equally enchanting getaways that bring together the charm of the Mediterranean lifestyle and unending opulence. And topping the wish list of most tourists who visit the region is the island Ibiza that is renowned across the globe for its glittering night life and unending parties. Nestled on the coastline of Es Cubells and overlooking the distant island of Formentera along with the Mediterranean coastline is villa Can Schlacher by Atlant del Vent.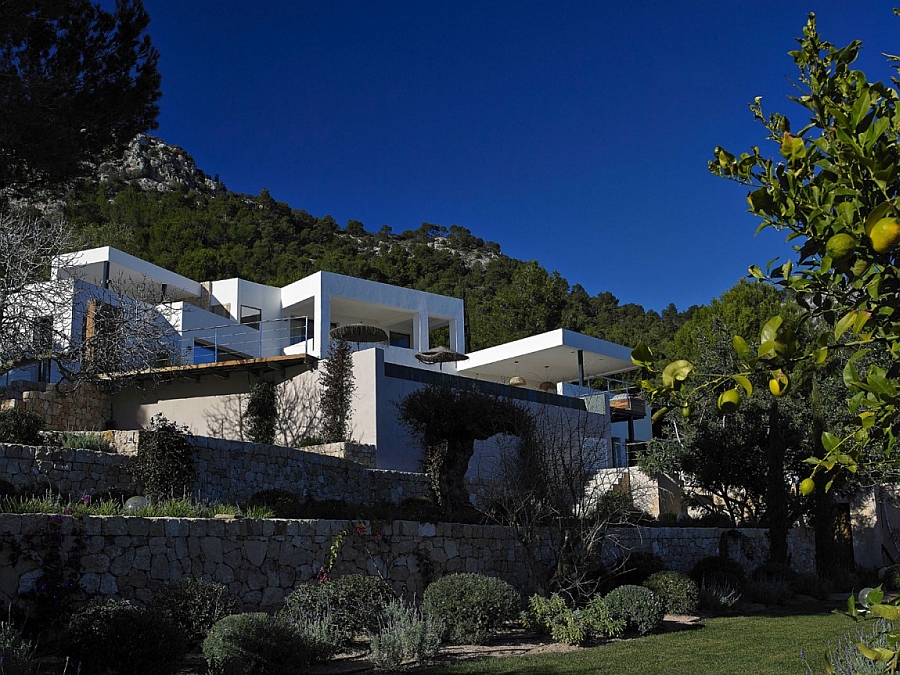 This luxurious 4-bedroom and 4-bathroom villa is spread across two different levels and is strategically placed to offer unabated views of the distant sea. A series of private decks and terraces seamlessly extends the living space outdoors, while a gorgeous outdoor dining and lounge area tempts you to spend more time outdoors than inside. The villa itself features a blend of the classic Mediterranean style and modern minimalism by bringing together contrasting materials such as concrete, stone, wood and glass. Just a stone's throw away from the best beaches on the island, Can Schlacher is all about living it up with the charming Ibiza lifestyle!
A roof terrace with Jacuzzi, pool with a spacious deck area, state-of-the-art kitchen and cozy, private bedrooms complete this beautiful residence. Designed for those who wish to experience Ibiza at its unadulterated best, this captivating villa promises a 'once in a lifetime' experience draped in affluence.