Did you catch our recent article on fall trends to be on the lookout for in the upcoming season? As an increasing number of fall decor collections are continuing to debut, we've observed a few more fabulous trends that bring an element of modern style to the home. Marble isn't going anywhere, and neither is the mixed metal phenomenon. Curious about other trends that are evolving as fall approaches? Read on for all the details.
Marble Mania
Let's start with marble, since it's one of today's hottest materials. What was once thought of as a palatial supply is now the epitome of sleek modern design, thanks to simple forms that allow the veining of the material to take center stage. These marble candleholders from Ferm Living exemplify this style: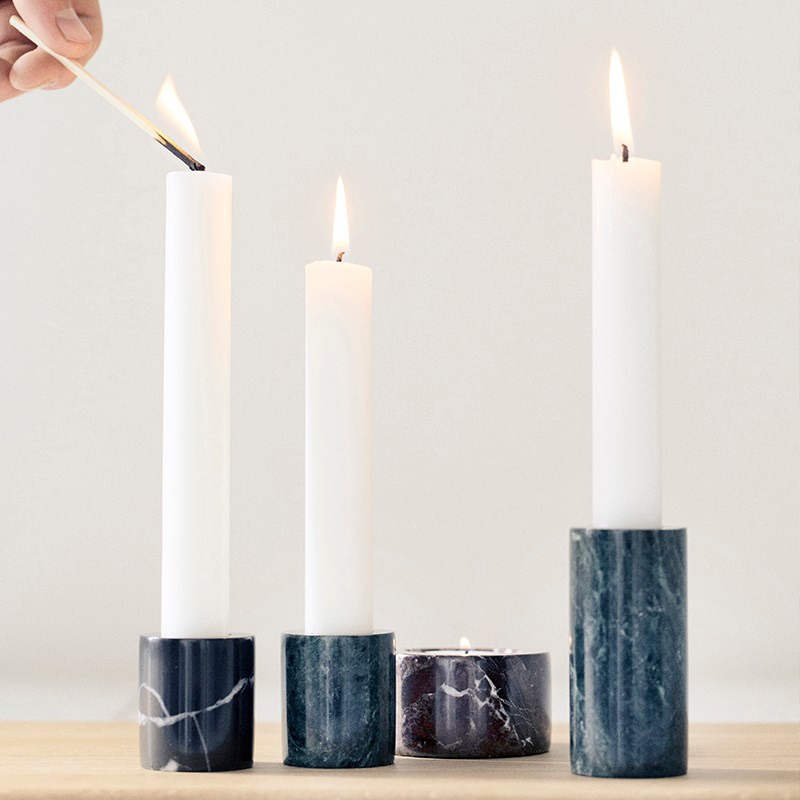 Rather than being ornate, today's marble furniture is clean-lined. Also from Ferm Living, these Marble Tables are enhanced by powder coated metal frames: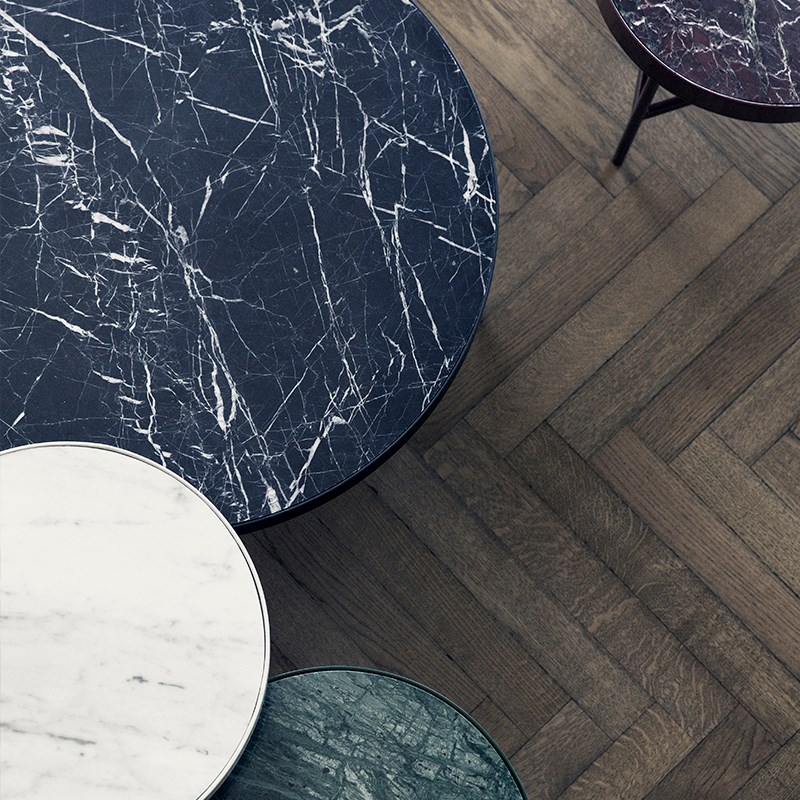 Keeping it simple is the theme of this White Marble Clock from Crate & Barrel. Need numbers? Not when the marble face of the clock is this fabulous!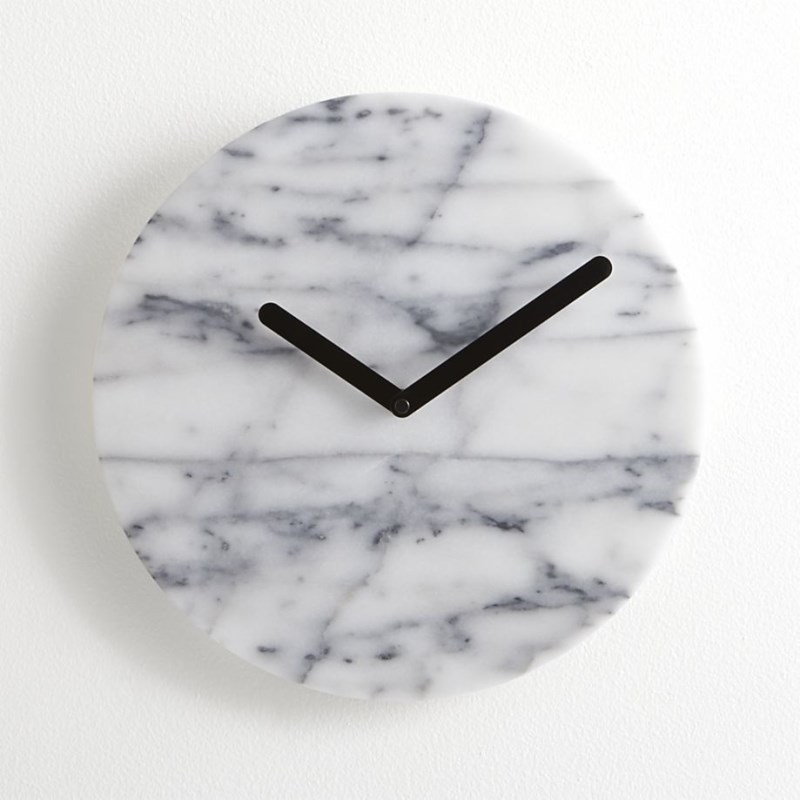 Marble meets a brass finish in this Marble Wall-Mounted Shelf from CB2, which can be packed with interesting display items or used as a stage for a few key geometric items. You decide!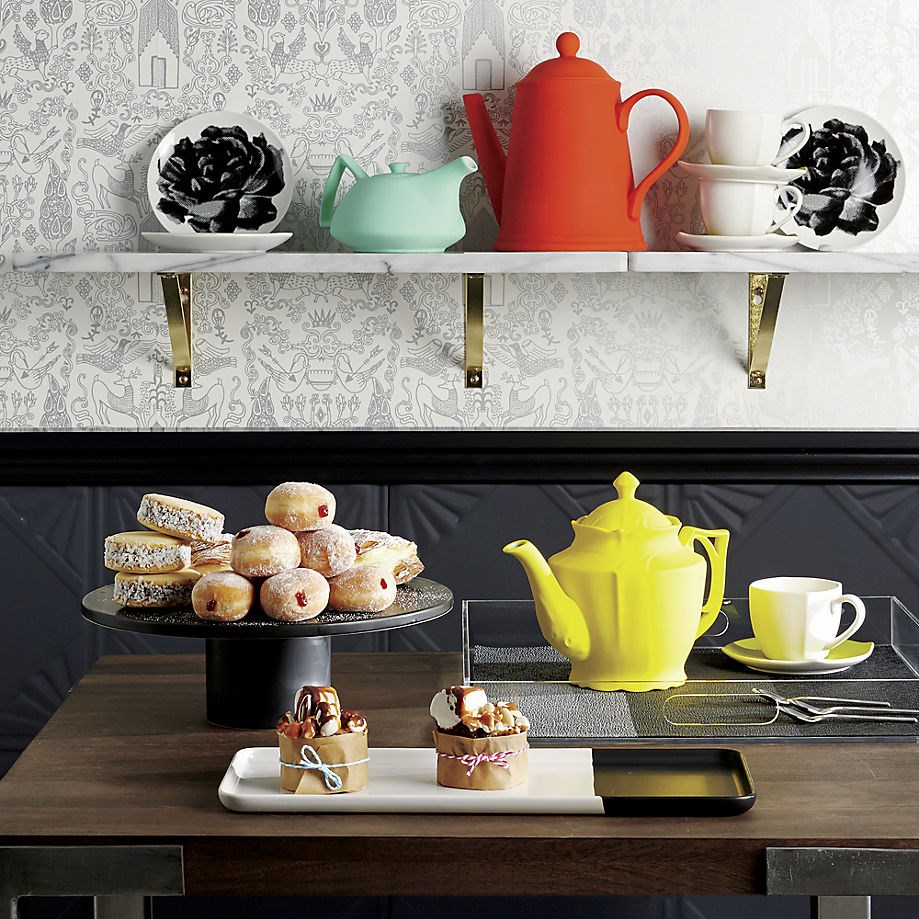 Gorgeous Grey
We couldn't write about fall without highlighting one of the top colors of the season: grey. It's understated, modern and neutral in the chicest of ways. It can be dressed up or down. And it's the star color of this Vanitas Wallpaper from Ferm Living: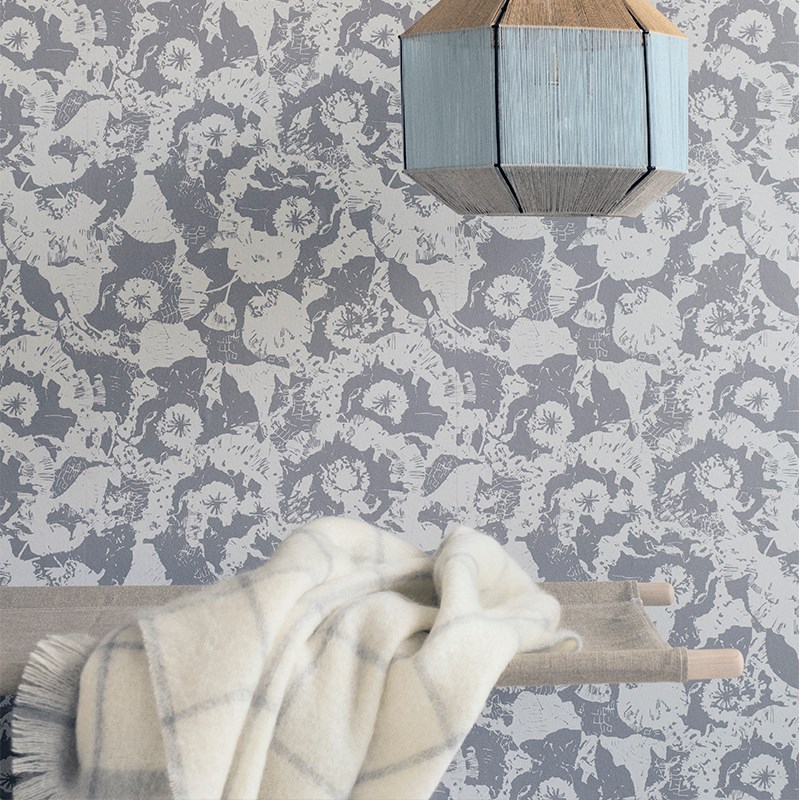 Dreaming of fall table settings? Look no further than Neu stoneware from Ferm Living, Bauhaus style, geo flair and a stunning shade of grey combine to create the perfect tabletop statement.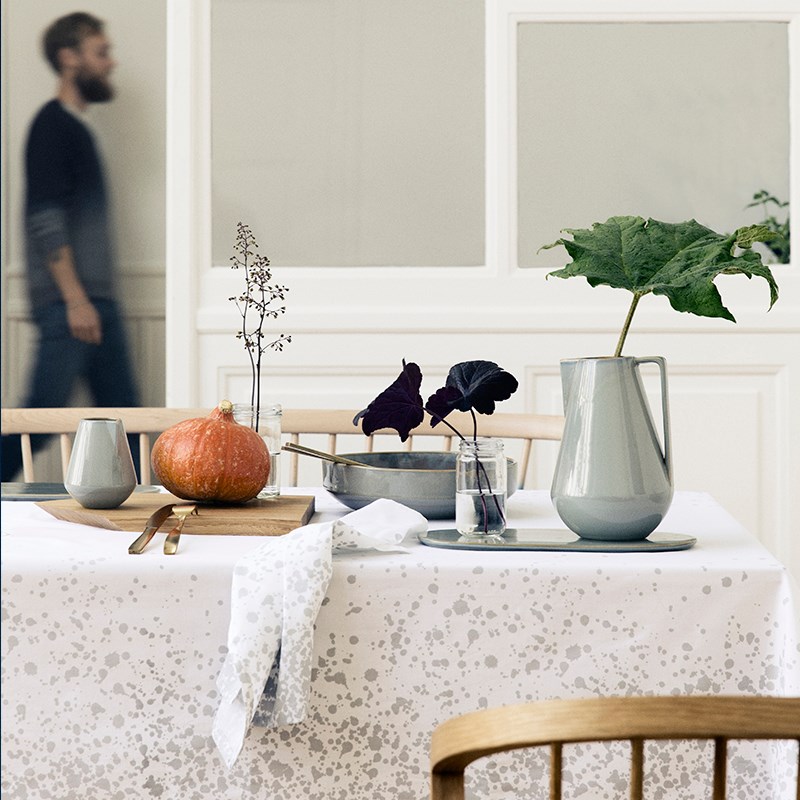 The neutrality of grey makes it ideal for sleeping spaces, which benefit from soothing tones. Designed by Noel Ashby, these Crumpled Trees Bed Linens from CB2 are perfect for contemporary bedrooms: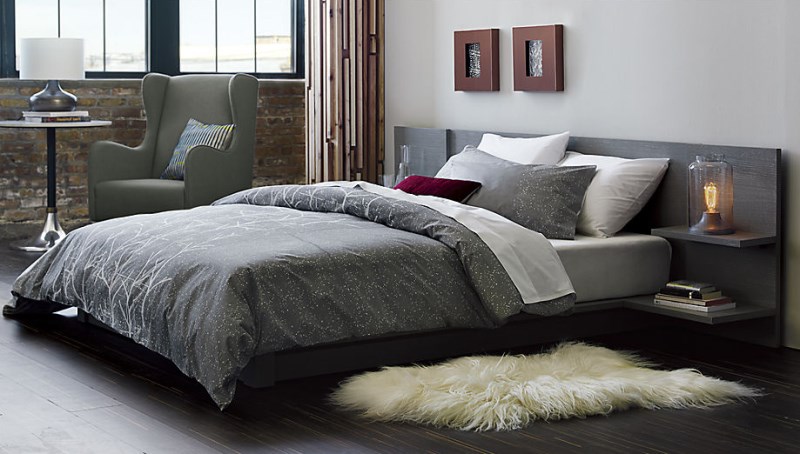 Grey tones take center stage in this room filled with new fall finds from CB2. Grey sofas are slow to show dirt, and they go with everything. What's not to love?!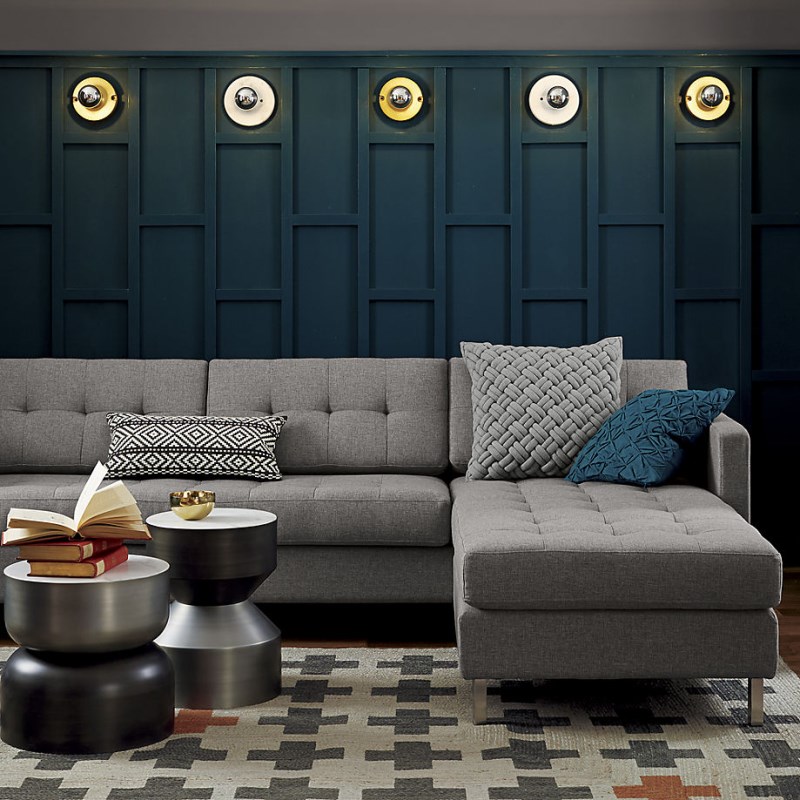 Mixed Metals
Our last post on fall trends featured mixed materials, such as marble and brass. But materials aren't the only elements to be mixed this season. Metallic tones are still hugely popular, especially when combined. Note the mix of metal vases in the image from CB2 below, such as the ge0-fabulous Puckr Vases, crafted of aluminum with a brushed copper or gold finish: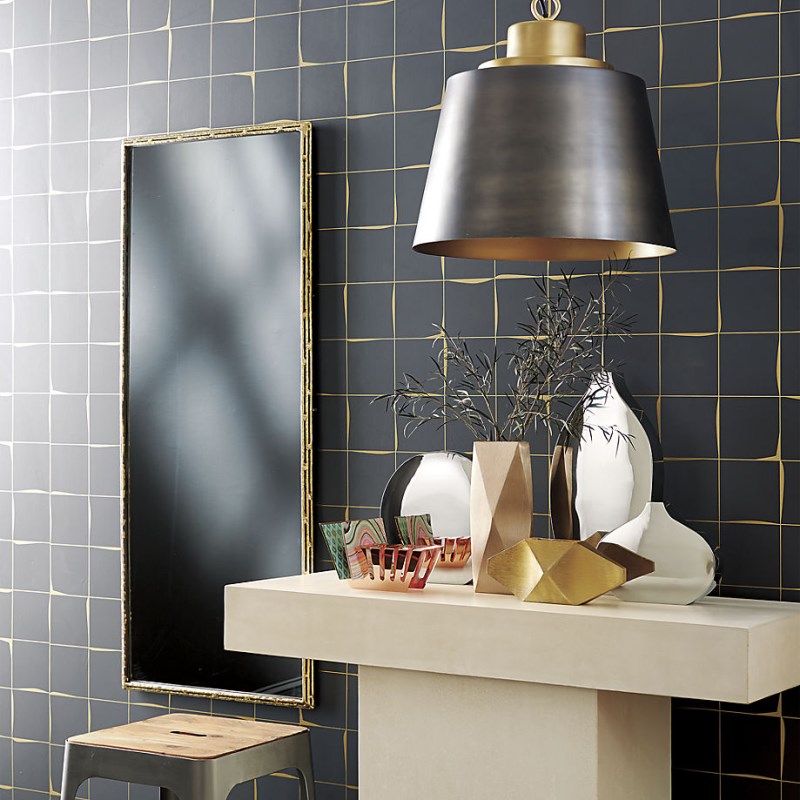 In fact, CB2 has beautifully photographed an array of metal finds for their fall lineup, including the AI Bud Vases below, which come with a copper, gold or pewter finish: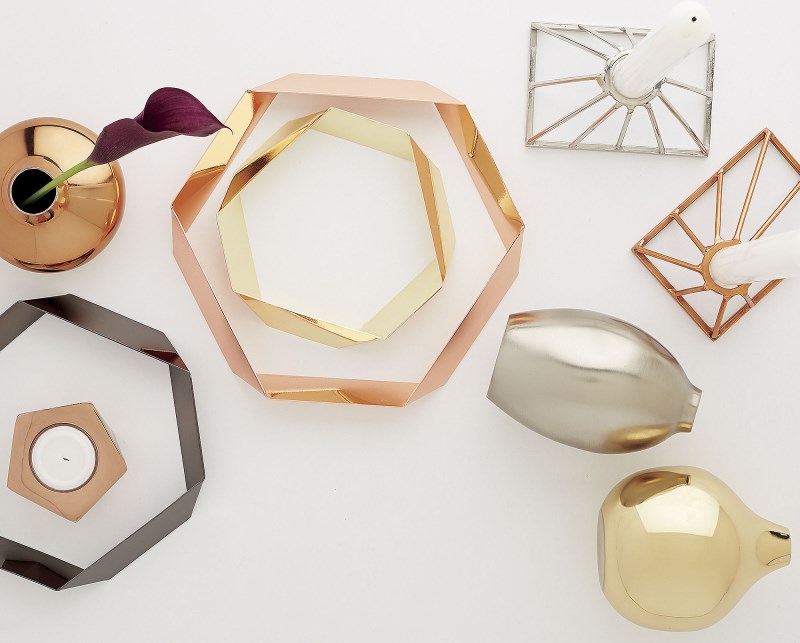 One big benefit of the mixed metal craze: metallics beyond silver and gold are stealing the spotlight. For example, rose gold can be found on many fall finds, and so can copper! This Mirror Tray in Copper from West Elm is crafted from mirror-wrapped engineered wood with a copper finish: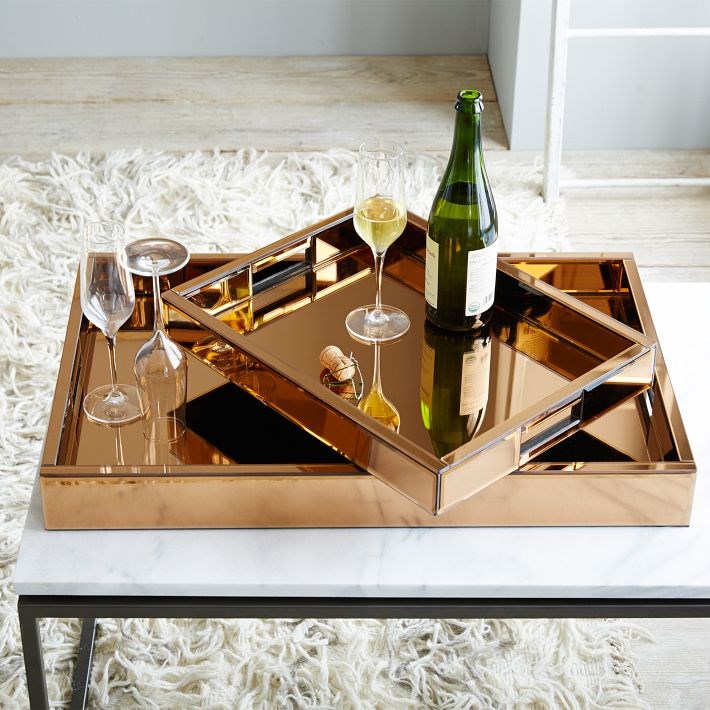 Tones such as copper can spice up other metallic pairings. For example, the gold and silver selections in this Metallic Lacquer Tray Set from West Elm wouldn't be as stylish without the copper tray!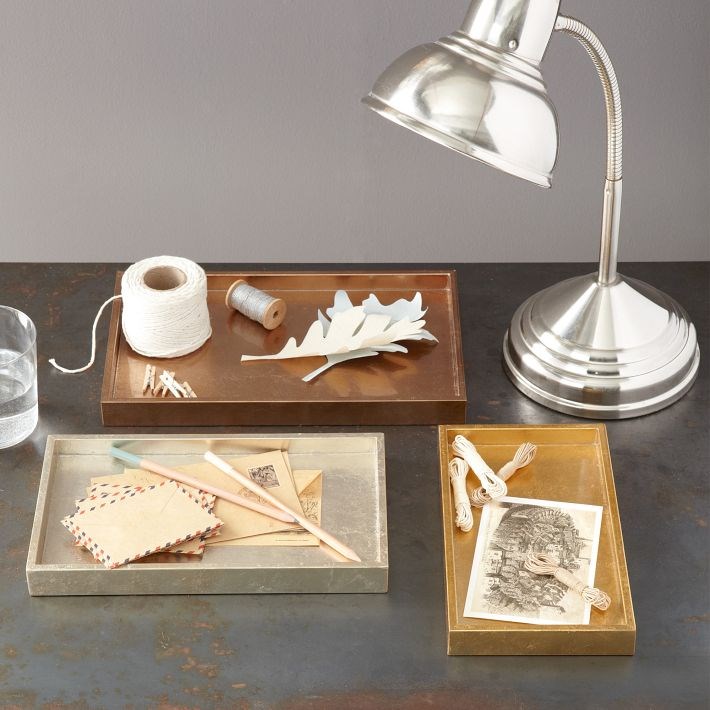 Tons of Texture
We end with a collection of fall-fabulous items that celebrate the wonder of texture. Textured items are perfect for autumn, as they create a cozy feel while adding visual interest to your interior. These Crinkle Duvet Cover + Shams from West Elm come in a range of colors. We find the mint to be particularly refreshing!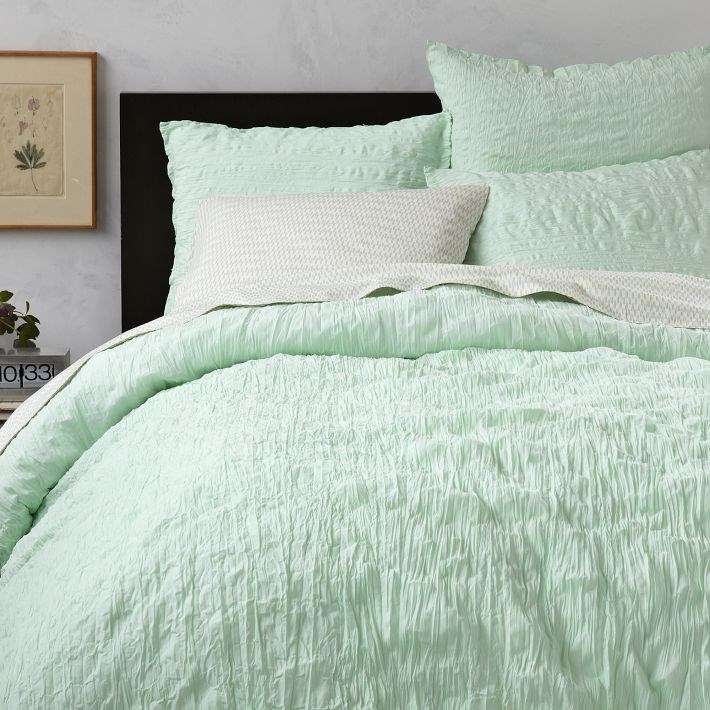 Yes, ombre is still in style! And the only thing more enticing than ombre design is ombre paired with velvet! These Ombre Velvet Pillow Covers from West Elm do the trick: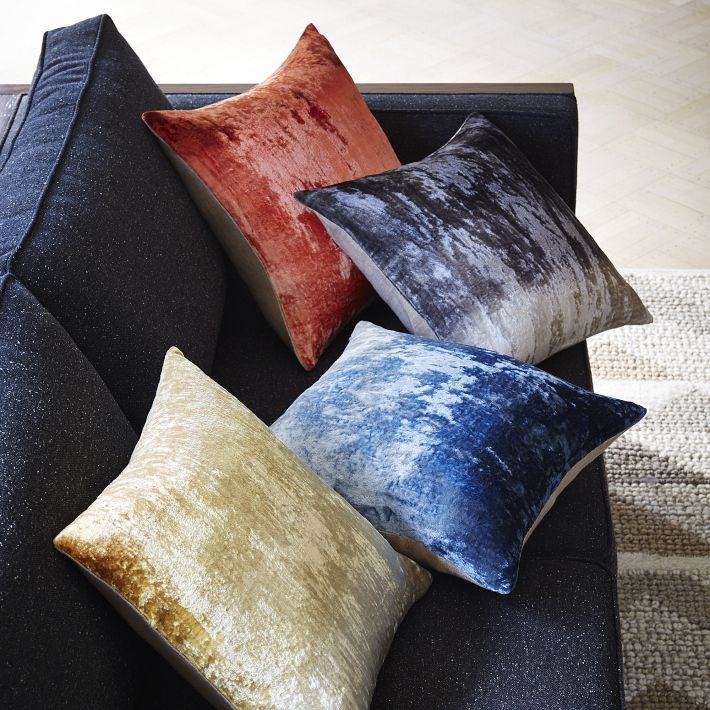 Need a throw to go with your pillow? Try a crochet-style dynamic duo like this Beasley Pillow and Throw from Crate & Barrel, which are purchased separately: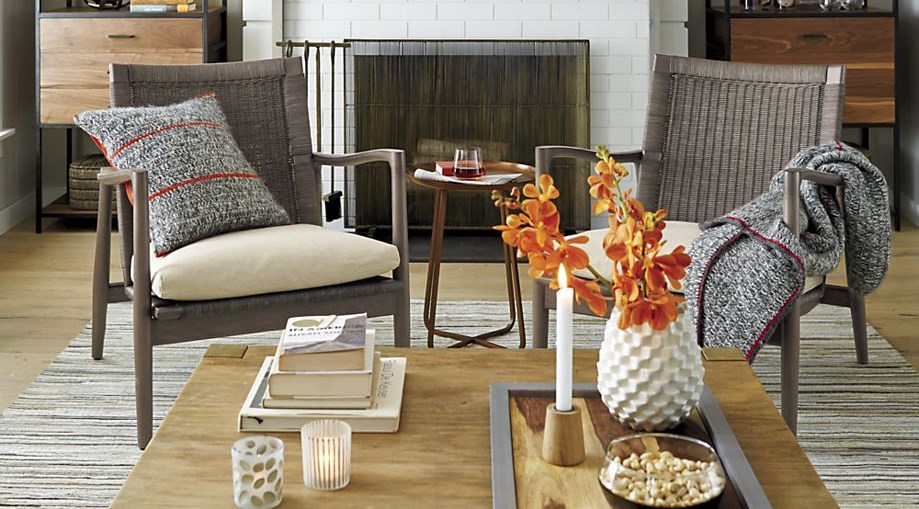 Zigzag rugs are having a moment! And there's nothing like a zigzag rug made from New Zealand wool. Say hello to the Beni Neutral Rug from CB2: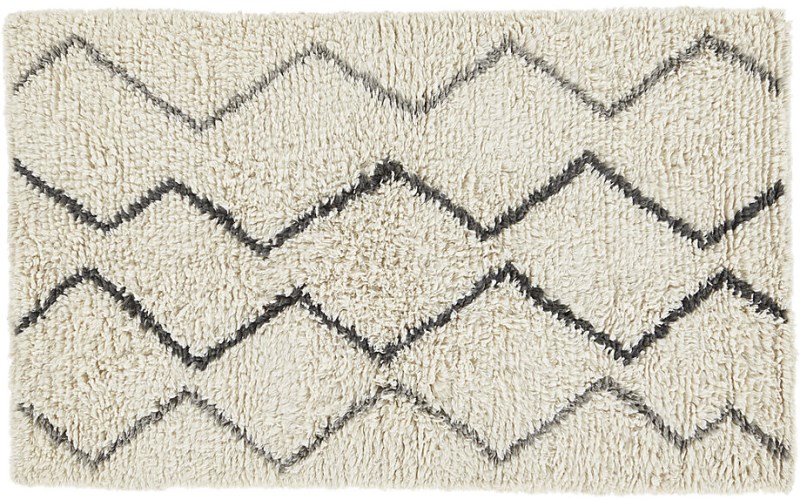 Don't forget that textured style can be enjoyed from the floor to the ceiling. These Pacifica Pendants from Crate & Barrel are crafted from wicker and lampakanai rope. Fresh for fall, they create an earthy look that's perfectly on trend: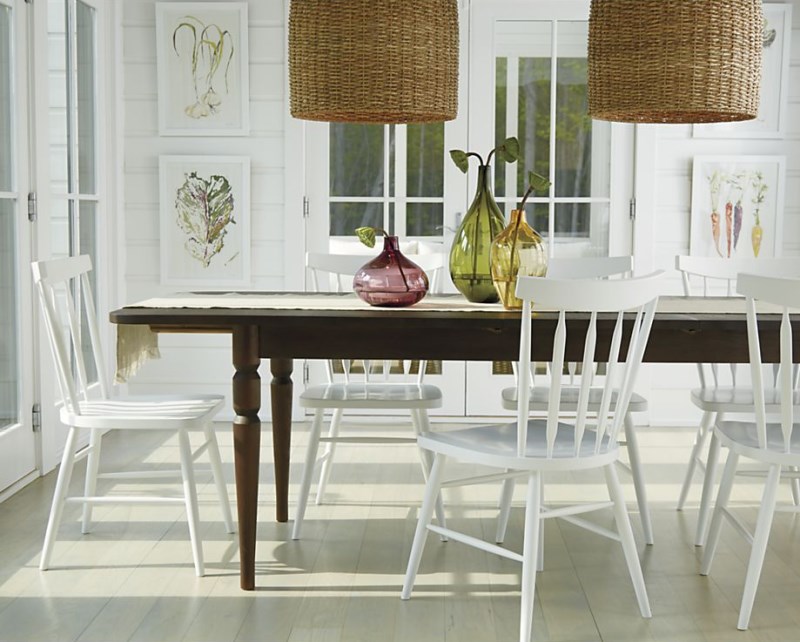 Marble, mixed metals, the color gray and plenty of texture…these interior design ingredients will ease your home into fall. Enjoy one trend or combine them all for an interior that's unforgettable!