The province of Phuket in Thailand is renowned across the globe for some stunning tropical retreats that transport you into a completely different dimension. Bringing together sun, sand and contemporary luxury, the region is home to some of the best luxury hotels and spas on the planet. Located in a secluded little pocket of Phuket and away from the tourist rush is the stunning Serenity House that is true to its name. Offering unabated views of the distant sea and perched atop a sloping mountain, the posh contemporary house makes the very best of the site's unique topography.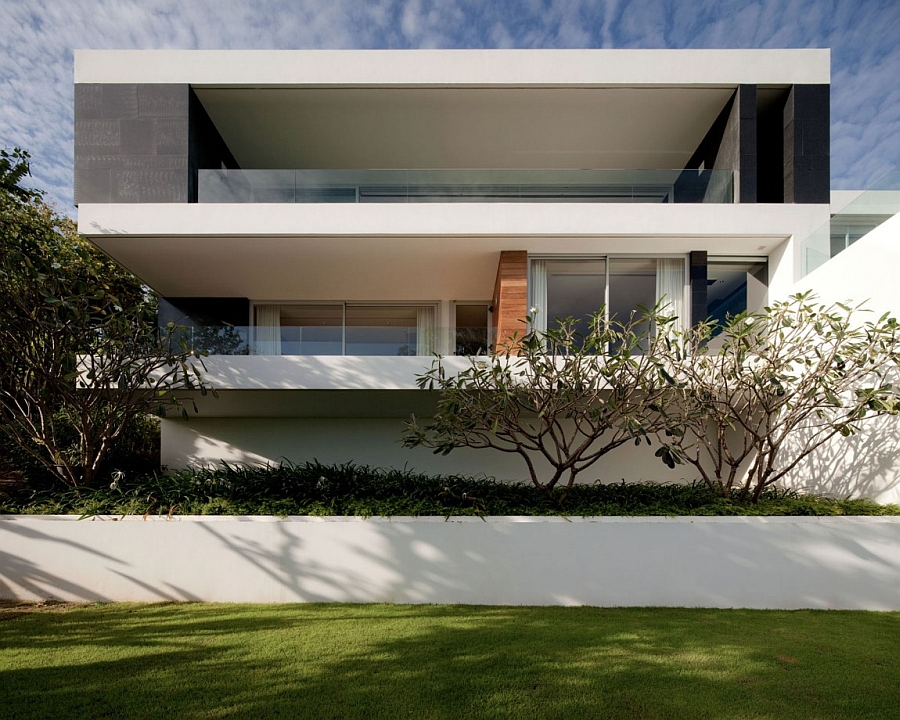 Crafted to exude a sense of grandeur by DBALP, the fascinating private residence is spread across three different levels and welcomes you with a lovely walkway, a fish pond and a fabulous water feature with a fountain. Combining several different textures, the house transitions between open and closed spaces, as each one flows into the next in an effortless manner. Warm wooden panels, exposed concrete walls, large sliding glass doors and plush decor ensure that there is ample textural contrast throughout the house. With the distant sea acting as the backdrop, the open living area, kitchen and dining space are indeed a visual delight!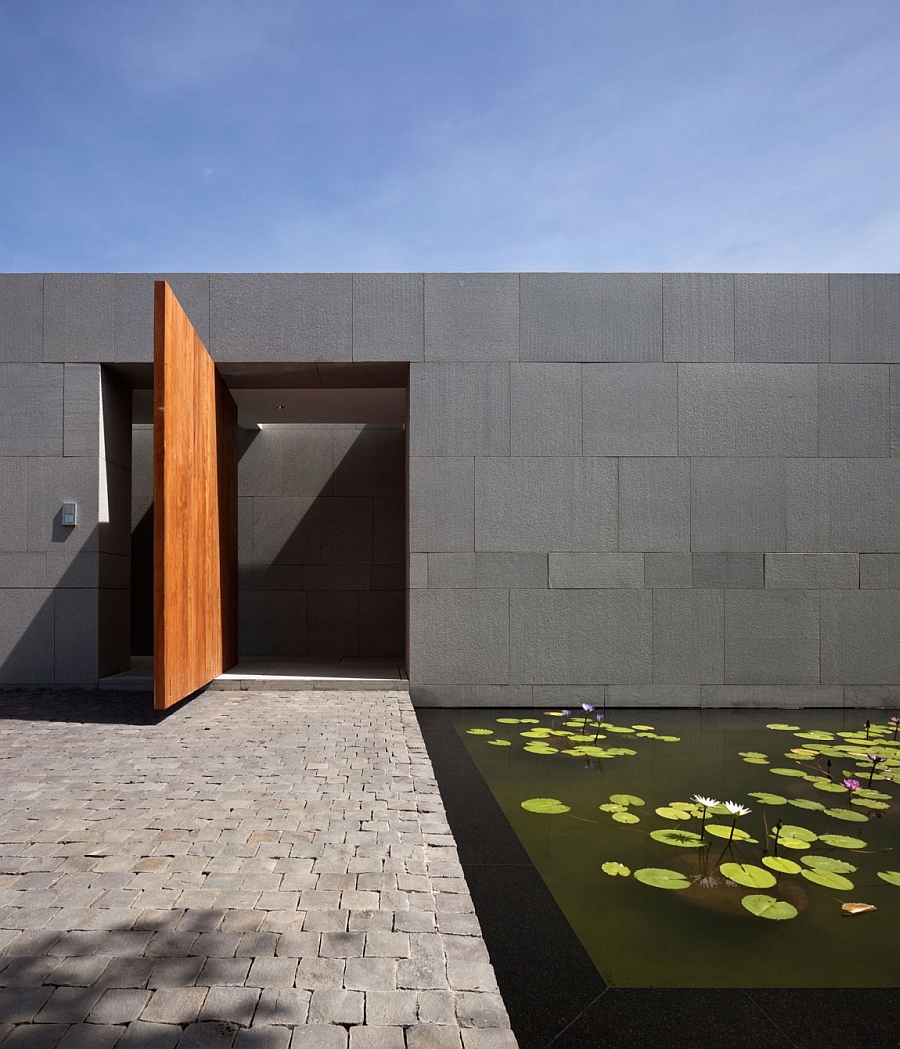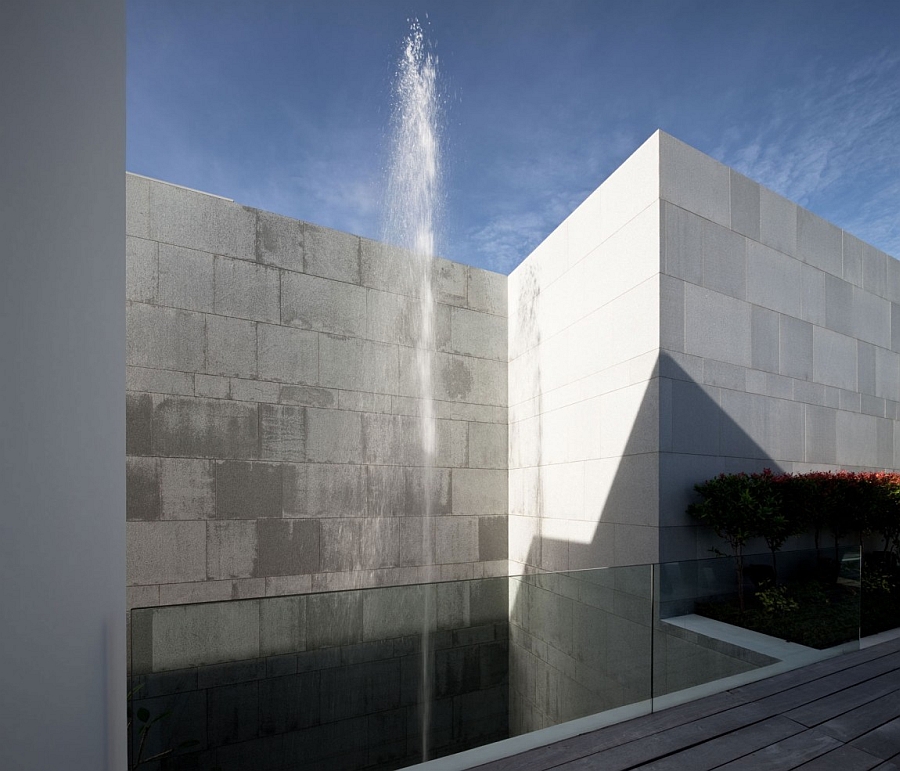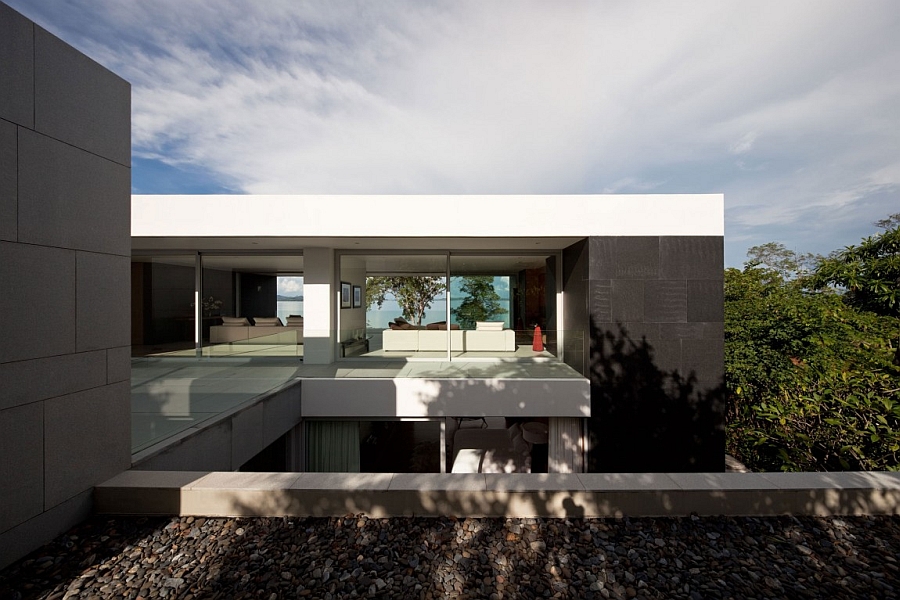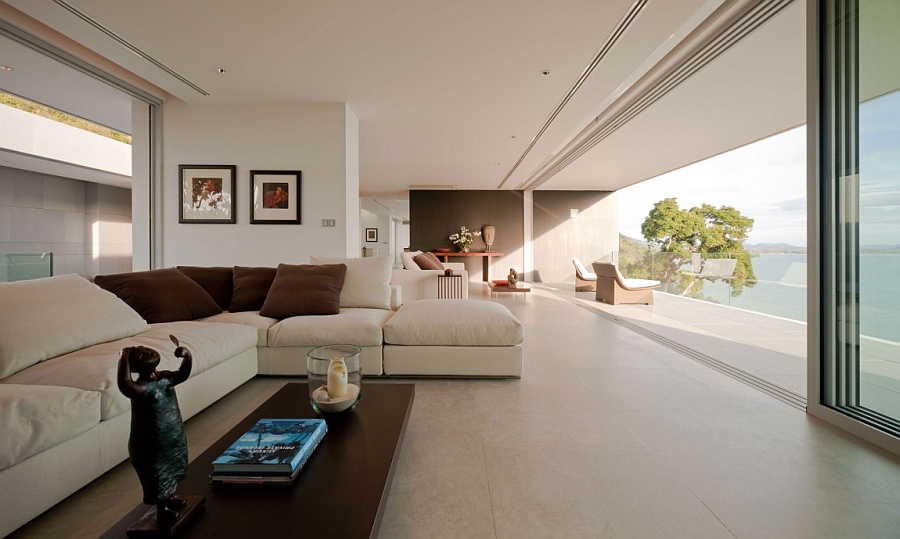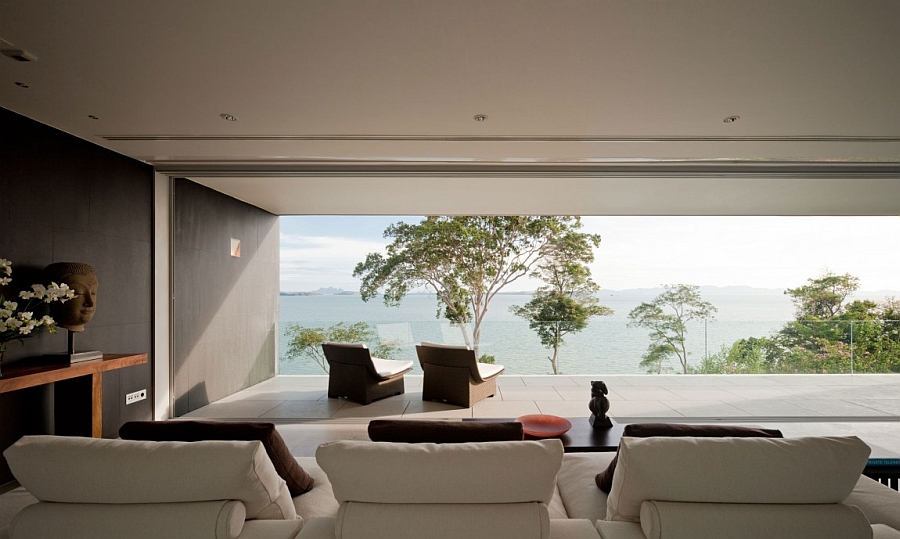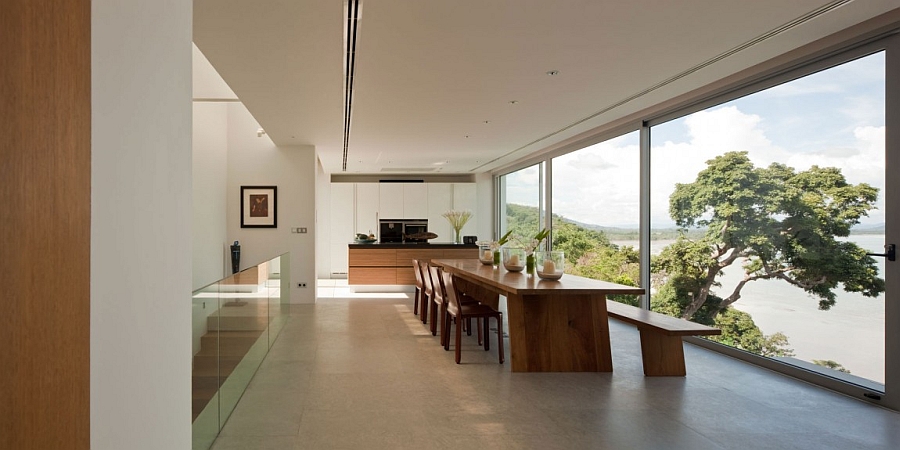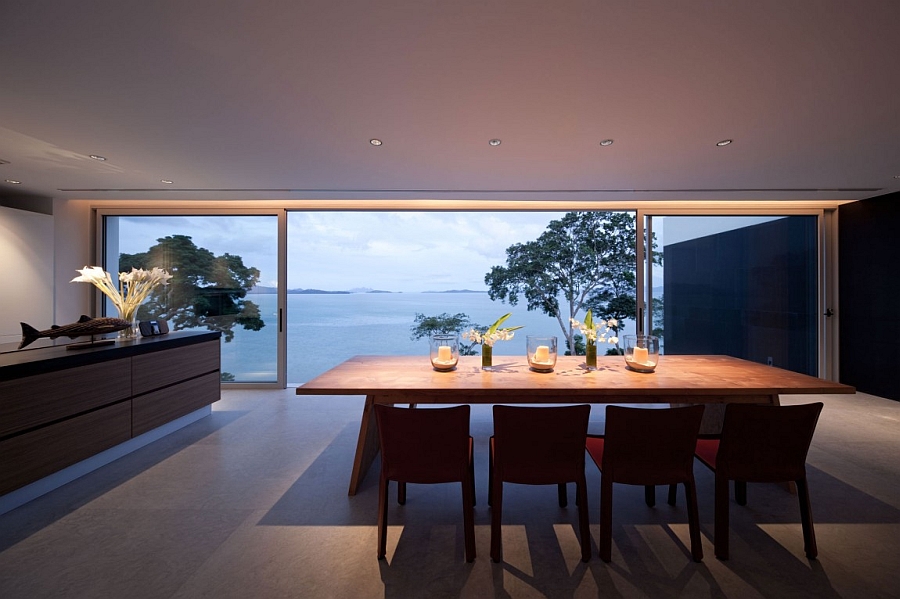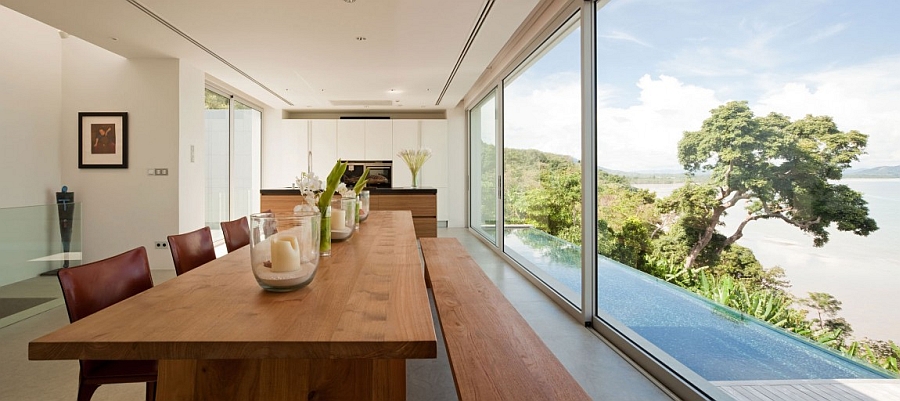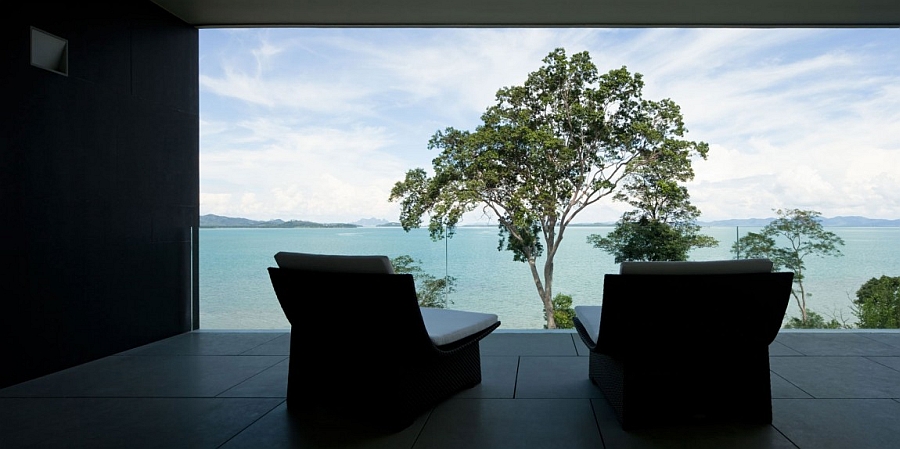 The four bedrooms and spa-like bathrooms judiciously combine panoramic views with adequate privacy, while the exclusive water features outside become a natural extension of the interior. An infinity swimming pool and an unassuming wooden deck that promises idyllic evenings and magical nights under the stars complete this posh home with a relaxed ambiance.