We at Decoist love highlighting the work of talented Etsy artisans. That's why this post proudly features a variety of modern decor finds from five of our favorite Etsy shops. Get ready to discover an array of unique furniture, lighting, pillow, planter and wall art selections that reflect today's most interesting interior design trends. Read on for all the details…
buProducts
We begin with buProducts, an Etsy shop featuring a range of eco-friendly items that celebrate modern style. Designed by Richard Braine, buProducts selections are crafted from a highly sustainable material that can grow up to 2 feet per day–bamboo! Below we see the Bamboo Fruit Bowl, created from 8 laser cut bamboo sections: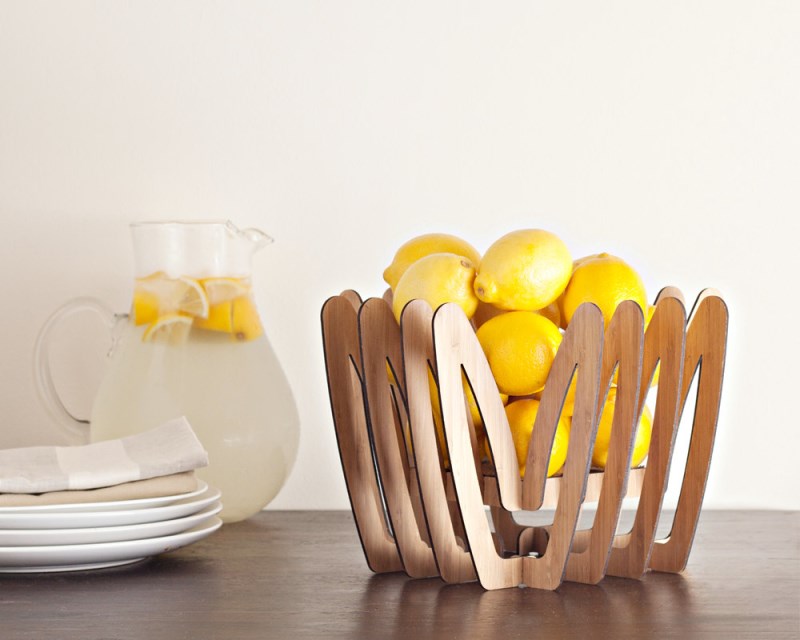 These Bamboo Honeycomb Place Mats are sold in a set of 4. As suggested by the photo below, they were inspired by a bee's honeycomb. Each time a set is purchased, a $5 donation is made to bee preservation organization HoneyLove.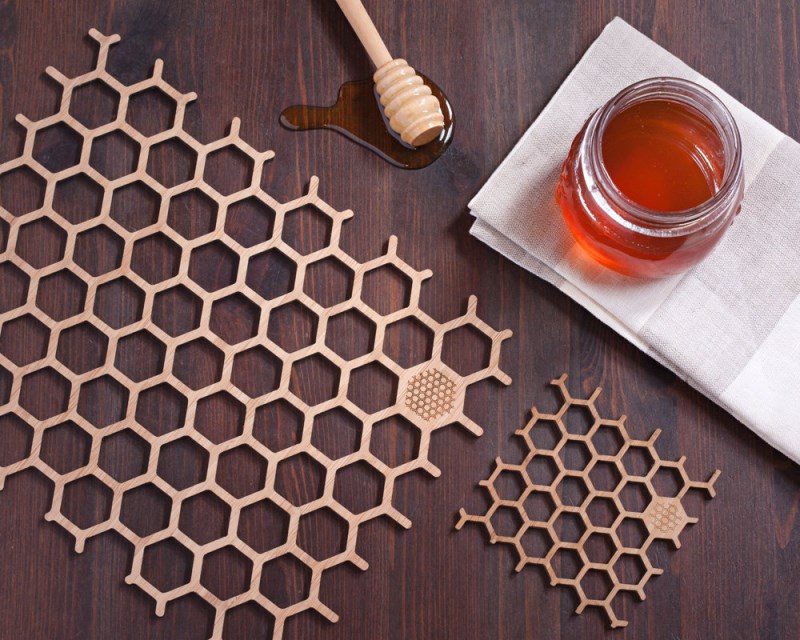 Honeycomb style continues with these Bamboo Hexagon Fridge Magnets, sold in a set of 20. Arrange them as you wish, and don't resist the urge to get creative!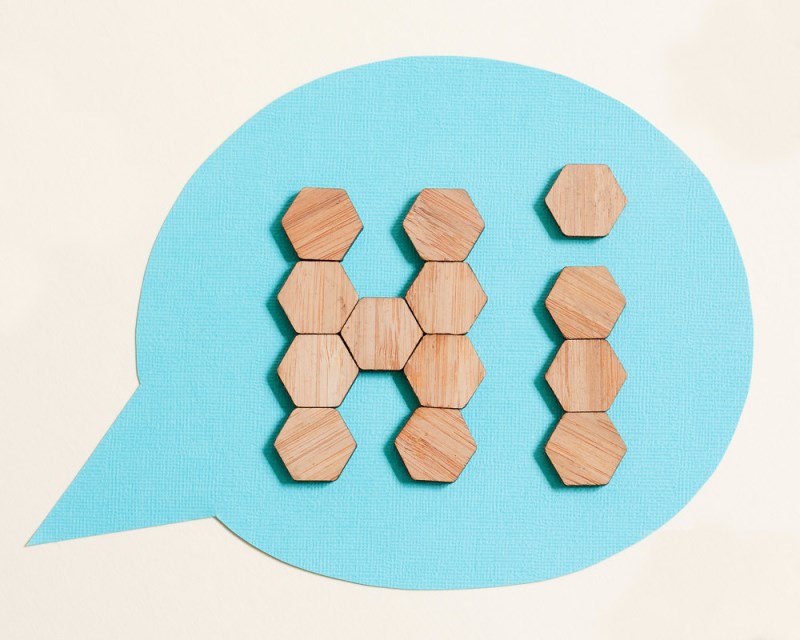 Intersecting lines are sleek and earthy in these Bamboo Lattice Place Mats. Though they are sold in a set of 4, below we see one place mat pictured with a Bamboo Lattice Coaster. These eco-friendly products use 70% less material than other place mats of the same size. Worried about the crumbs falling through the squares? Purchase the the burlap underlay, which will add a rustic touch while providing a practical function.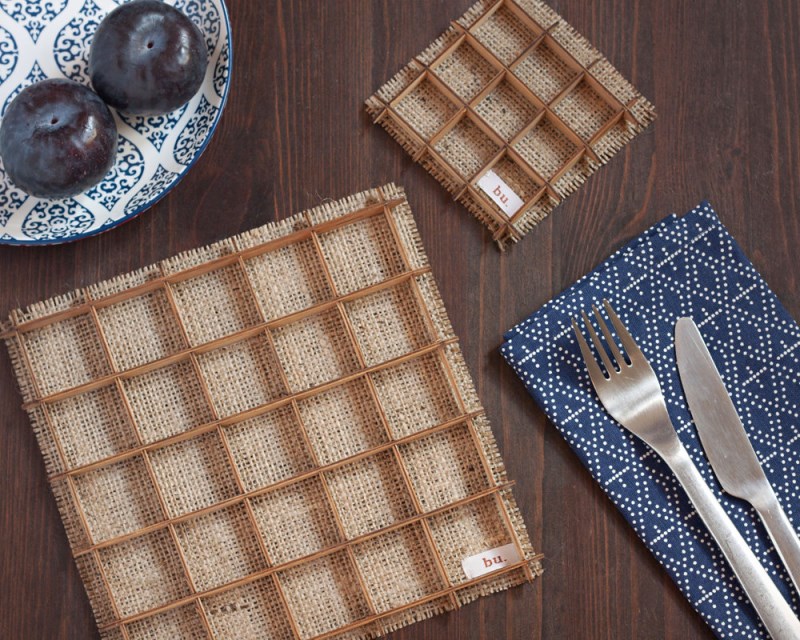 The Object Enthusiast
We now head on over to artist Emily Reinhardt's Etsy shop, fabulously named The Object Enthusiast. Reinhardt's made-to-order ring dishes perfectly reflect the style of her shop. One-of-a-kind ceramic vessels come to life, thanks to strong forms, eye-catching glaze and illuminating details.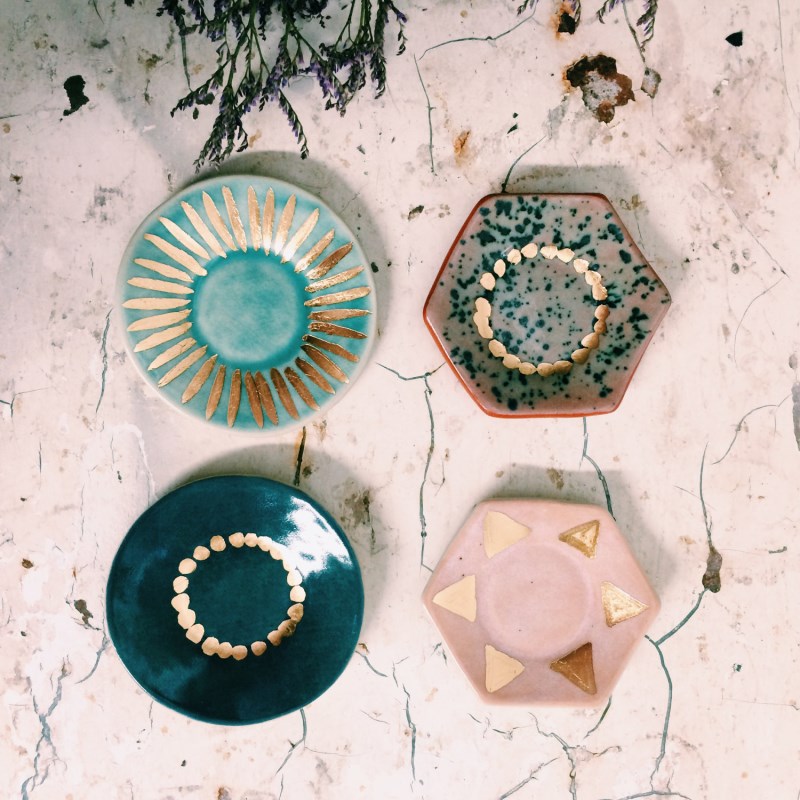 Below we see the White and Gold Porcelain Ring Dish, featuring a sunburst design in gold foil: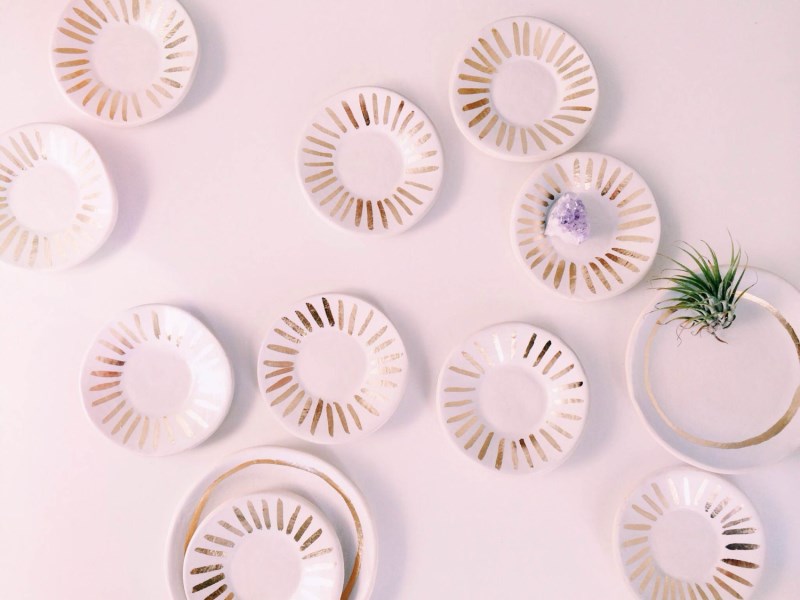 This Mint and Gold Teardrop Vase is irresistible with its glossy mint glaze and gold leaf spotted design. Perfect in an artful grouping, it's also powerful enough to stand alone: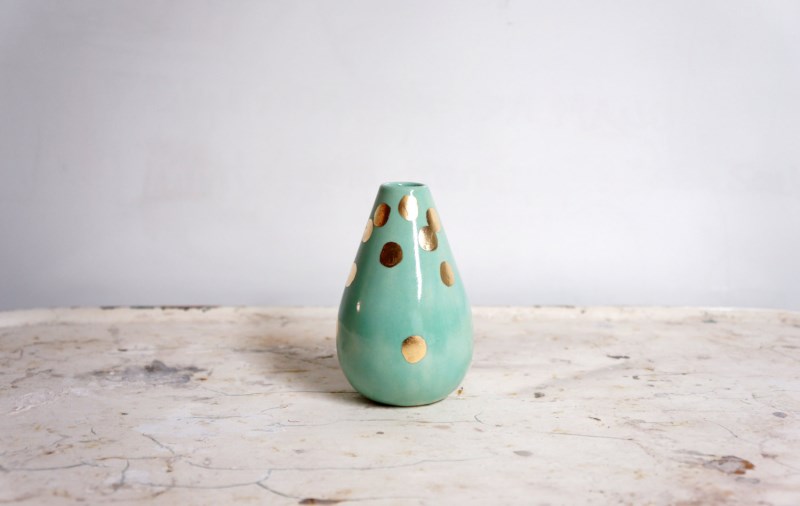 Ideal for succulents, this Facet Vessel no. 3 in White features geo forms and gold foil that reinforces the facets, taking the design to the next level.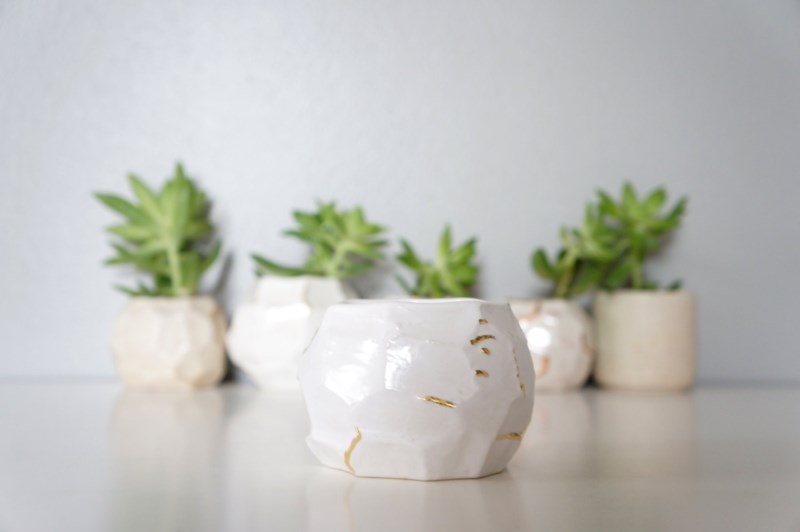 Moderncre8ve
If you think Etsy is only for tabletop decor, it's time to reconsider. Once you see the work of Robert William, you'll know that top-notch pillows, lighting and furniture are just a click away! Before we start with the furniture, let's shine the spotlight on the pillows–the Geometric Throw Pillow in pink, teal, yellow and white, in particular. Made from cotton duck fabric and stuffed with poly fill, this radiant geo pillow is accented by white piping: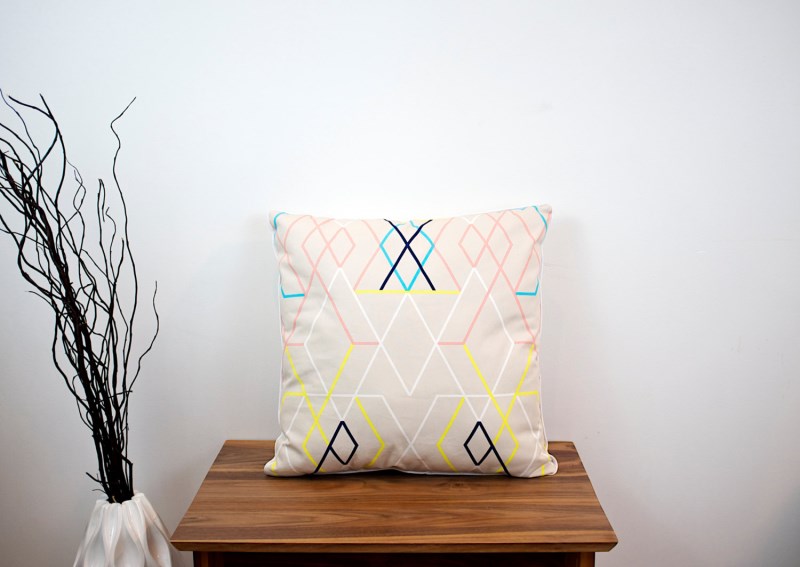 Midcentury modern lines, a semi elliptical shape and a substantial form combine to create the The Santa Monica Solid Black Walnut Dining Table, featured below: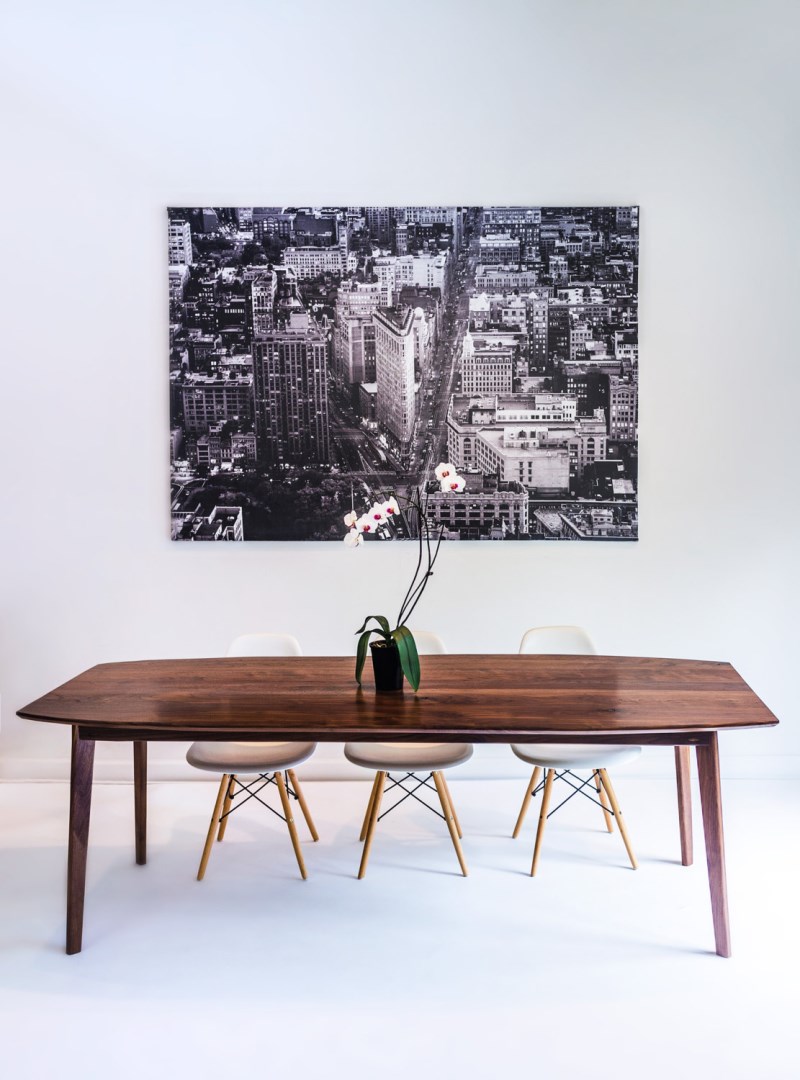 This Sputnik Midcentury Modern Walnut Dresser is clearly inspired by Midcentury modern design. Four drawers with recessed pulls provide plenty of room for storage.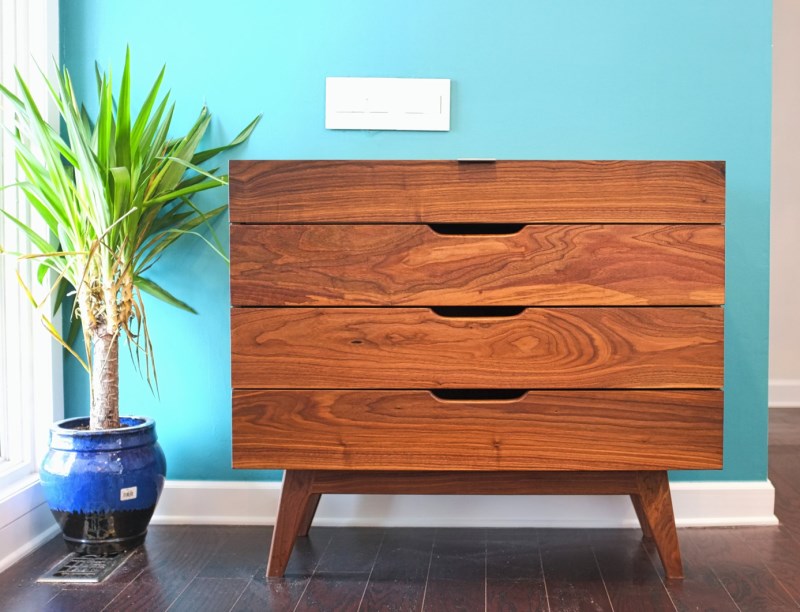 Bright colors combine on the base of this Mid Century Modern Inspired Lamp, complete with a mint steel rod and a pink rayon cord. A true showpiece, the lamp is striking both in form and hue.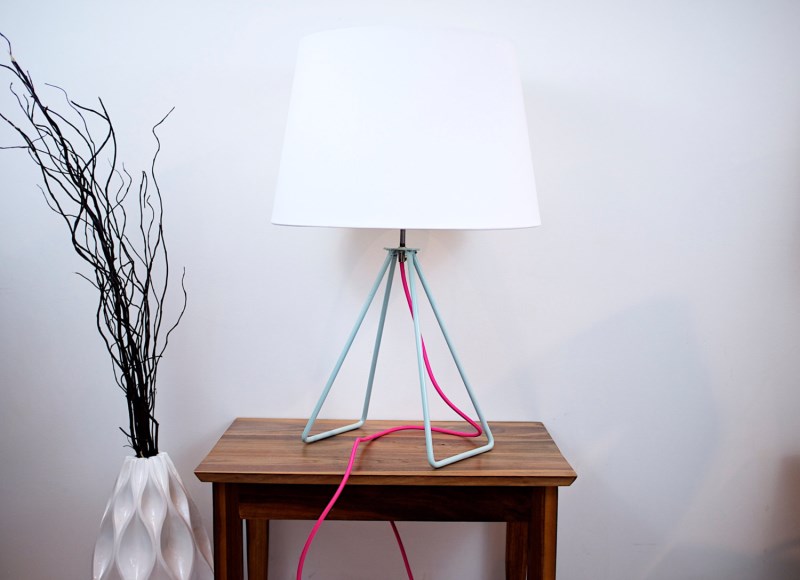 Lauren Adams Art
Abstract art is having a moment! Etsy is helping to spread the abstract love, especially when talented artists such as Lauren Adams boldly share their talents. Lauren Adams Art features original works, as well as prints. Poured acrylic paint combines with textured, impasto oil paint in Adams' creations, which are inspired by the landscape of West Virginia, where she resides. The Large Original Abstract Painting below is a striking diptych. Titled Pink Horizon-Winter, the piece features subtle yet rich shades.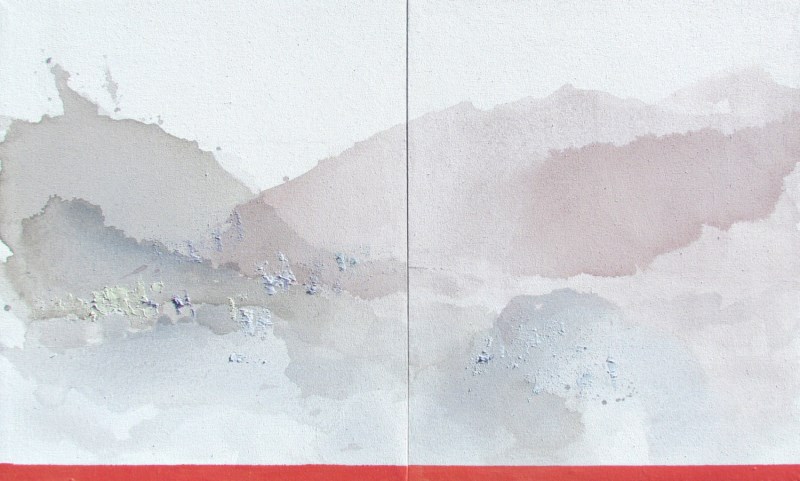 Next we see Mid-Autumn, inspired by the West Virginia terrain in fall: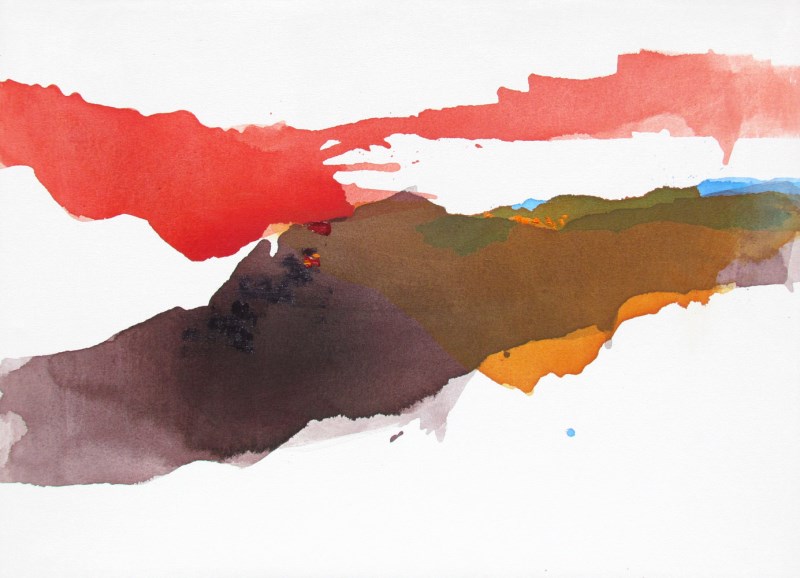 "Lush Landscapes" is a triptych, consisting of 3 prints that celebrate colors such as blue, pink, red and purple. Yet the overall effect is earthy and rich: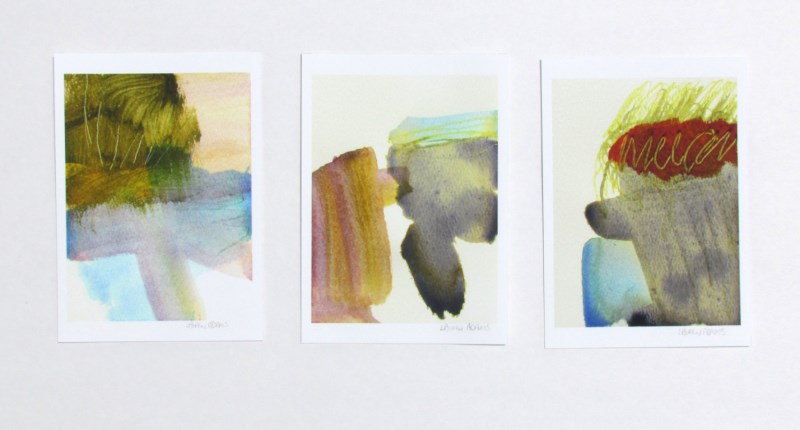 Serene hues such as green, blue, olive and peach can be found in the prints below. On the left, we have Edge of the Lake, reflecting the tranquility of a lake in summer. On the right is Ice River, which also celebrates the vibrancy of a body of water in the summer months: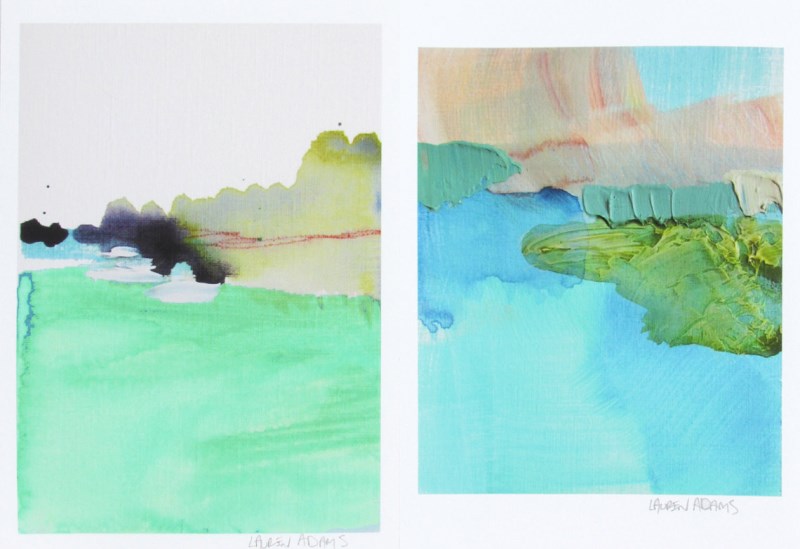 Half Light Honey Studio
We end today's roundup of Etsy shop finds with Half Light Honey Studio, which offers an array of hand-carved clay items featuring intricate patterns. With a hand-drawn look that ranges from the minimal to the tribal, the items from this shop are the work of ceramic artist Samantha Carter. Below we see the Black + White Geometric Line Pattern Table Planter: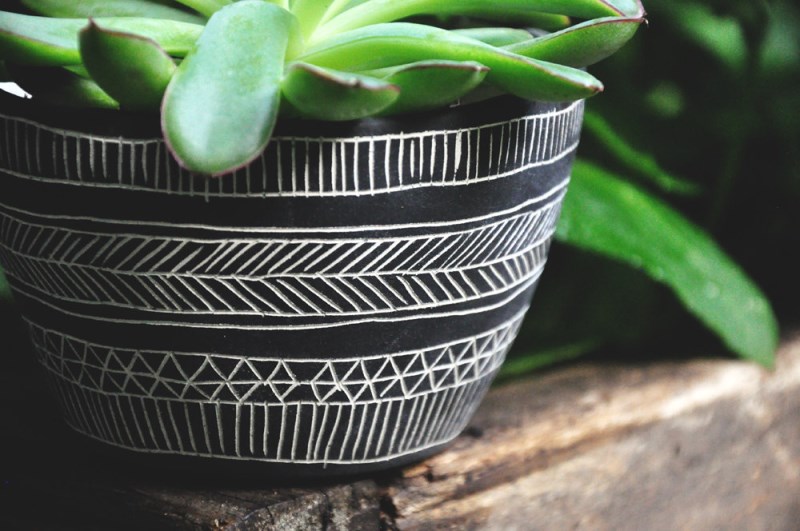 This Vertical Line Design Hanging Planter reveals the design magic that occurs when pinched and decorated earthenware combines with black underglaze: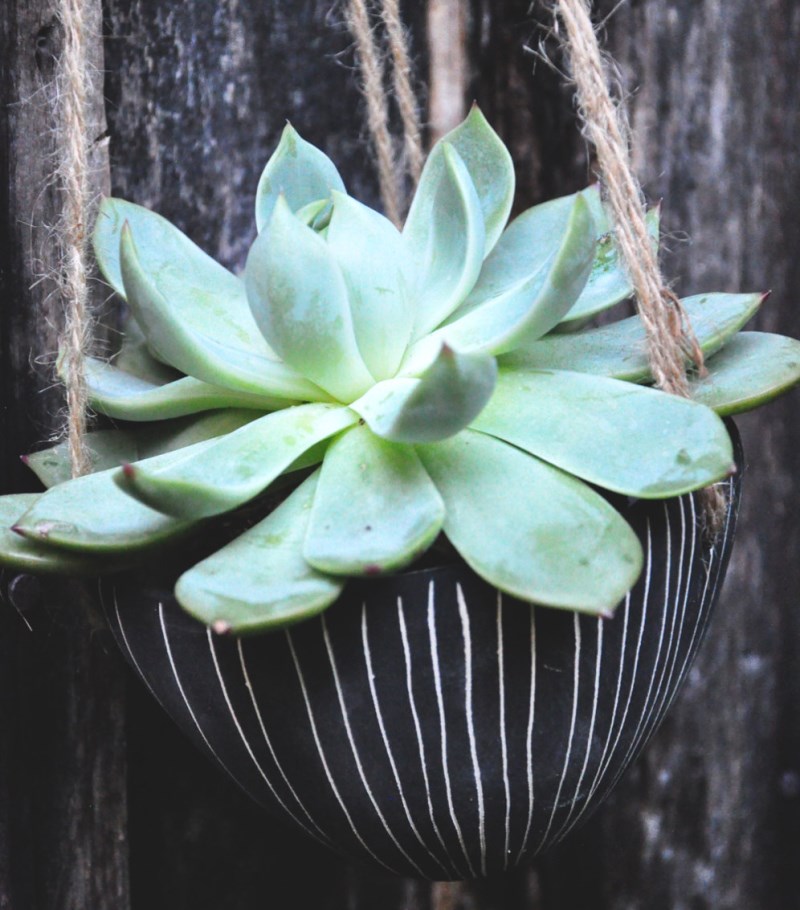 In the next image, we see Carter's Made-to-Order Turquoise + Orange Speckled Table Planter (far left) in a grouping with two other selections. Aren't the receptacles perfect for greenery such as succulents, cacti, herbs and air plants?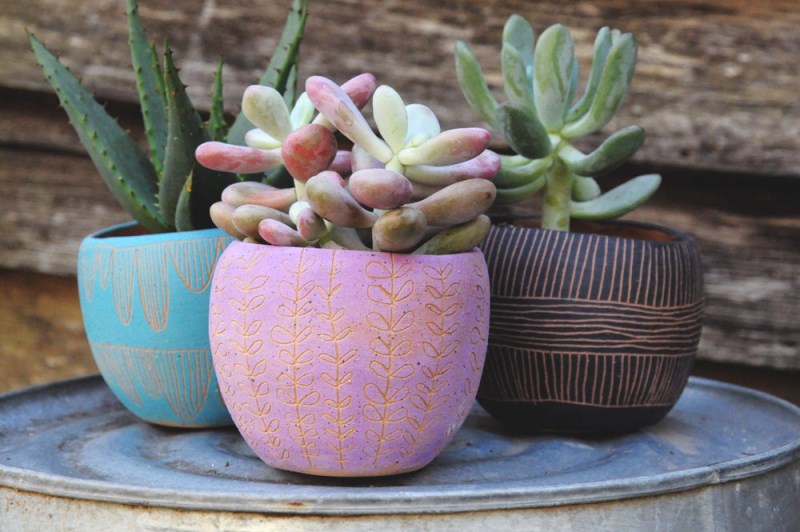 We end with the Hand Drawn GeoTriangle Dish, a hand-decorated white earthenware ceramic dish created with an underglaze pencil. Repeating rings of triangles are displayed on the piece: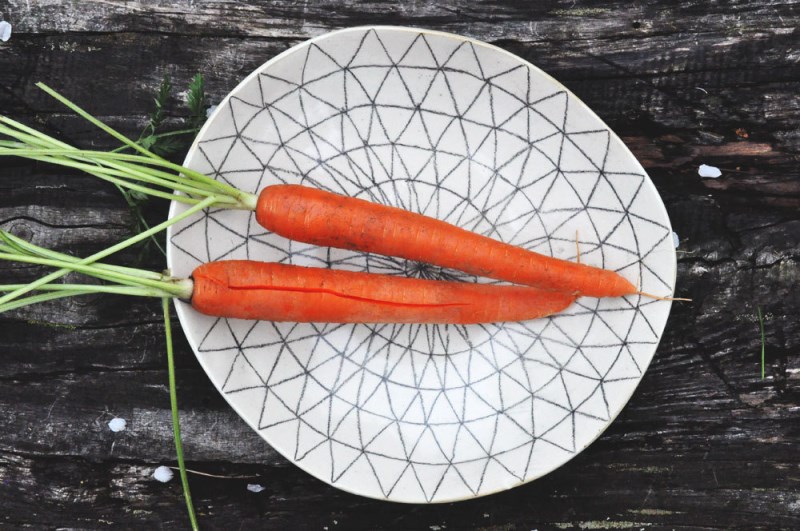 And there you have it–20 fabulous finds from 5 of today's most talked about Etsy shops! Did you notice how these featured items put a unique spin on many of today's top trends, from geo forms to mixed materials? Happy shopping!