Looks can indeed be deceptive, and this gorgeous, picture-perfect villa located in Sint-Genesius-Rode, Belgium seems to epitomize everything traditional and timeless. Yet step inside and you have a stunning modern residence that combines sleek, contemporary design with fascinating artwork to shape a truly captivating home. Featuring 12,917 square feet of living space, the scenic backdrop and the lovely garden that surrounds the villa rope you in with their elegant charm. Renovated recently, the Anglo-Norman-style home welcomes you with an interior that is draped in a neutral color palette and has a touch of Scandinavian influence.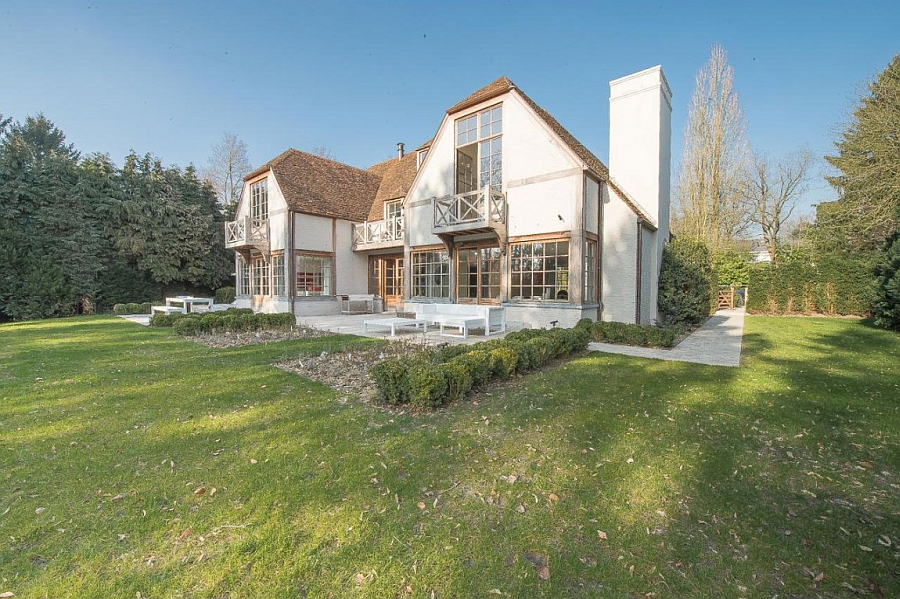 One of the most striking features of the interior is the use of oversized floor lamps in shaping the ambiance of the living area. The ground floor of the villa contains the living room that is enlivened by bright pops of red, a dramatic dining area and a state-of-the-art contemporary kitchen in white with an expansive island at its heart. Two home offices with garden access offer privacy coupled with wonderful views. The first floor of the villa houses the five bedrooms, bathrooms and the guest room, which seem to combine smart, space-saving solutions with intelligent design.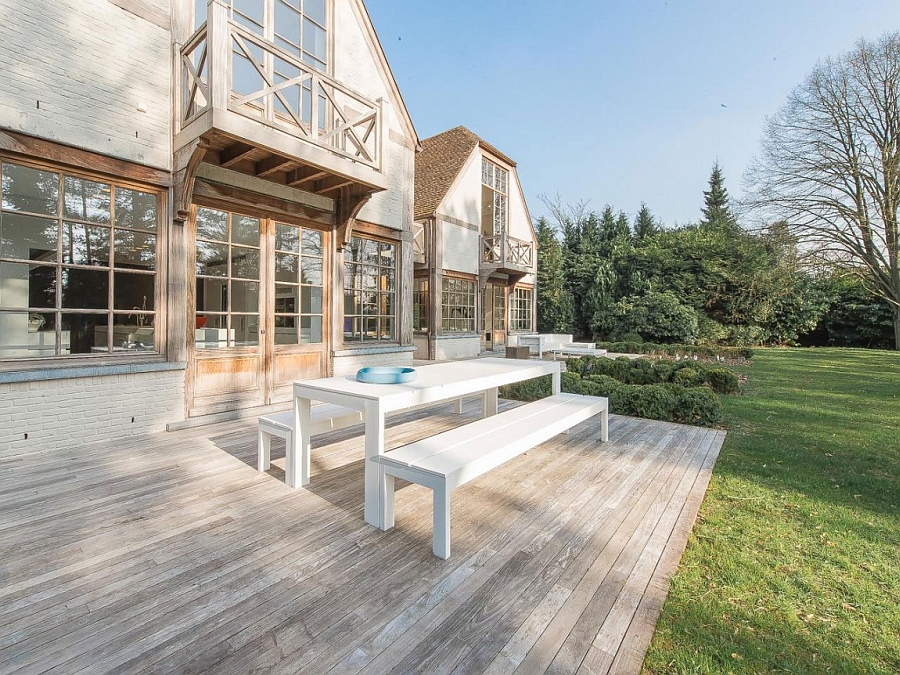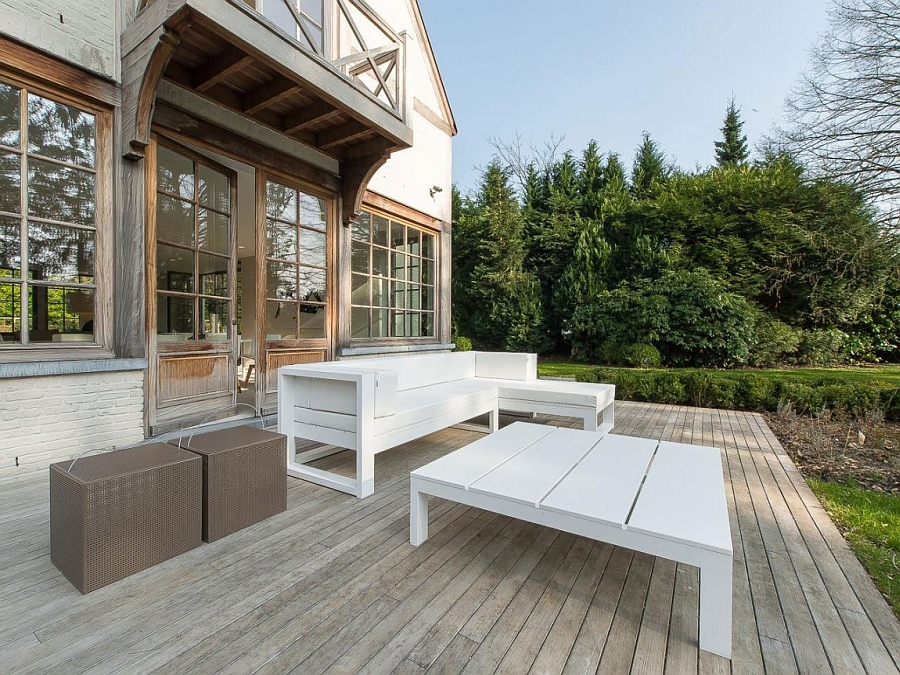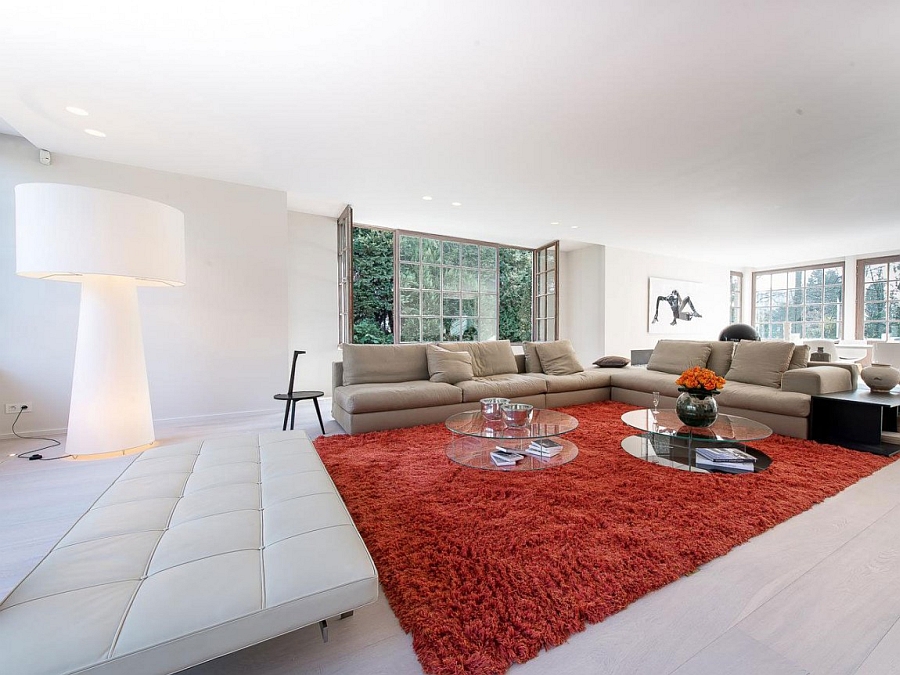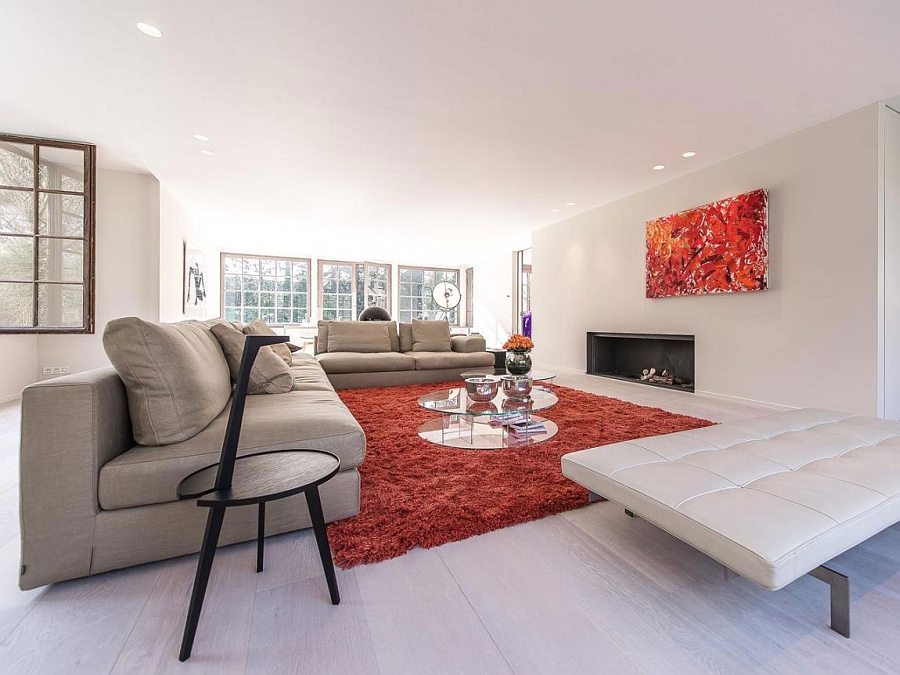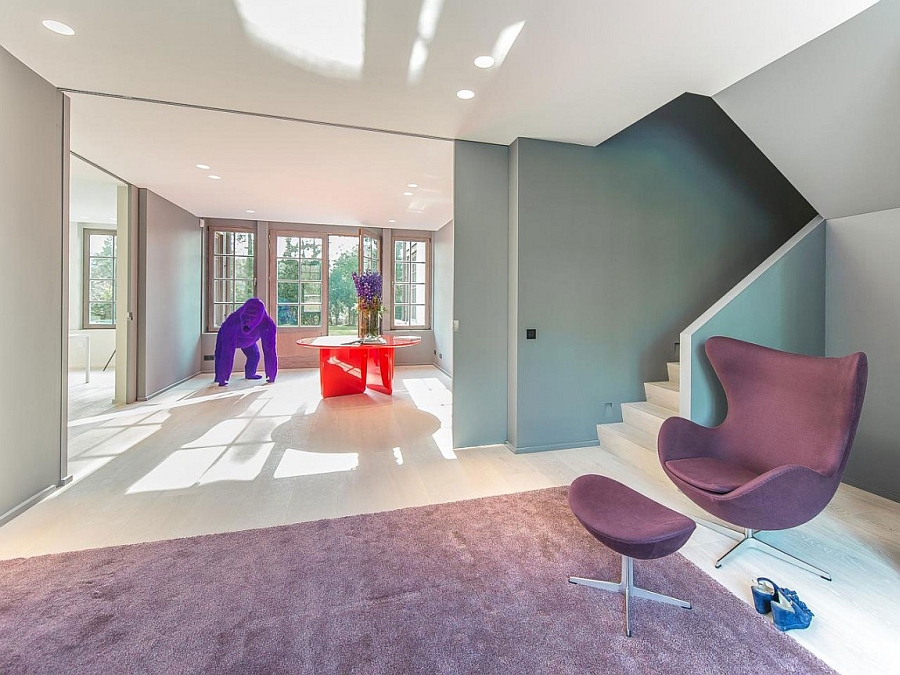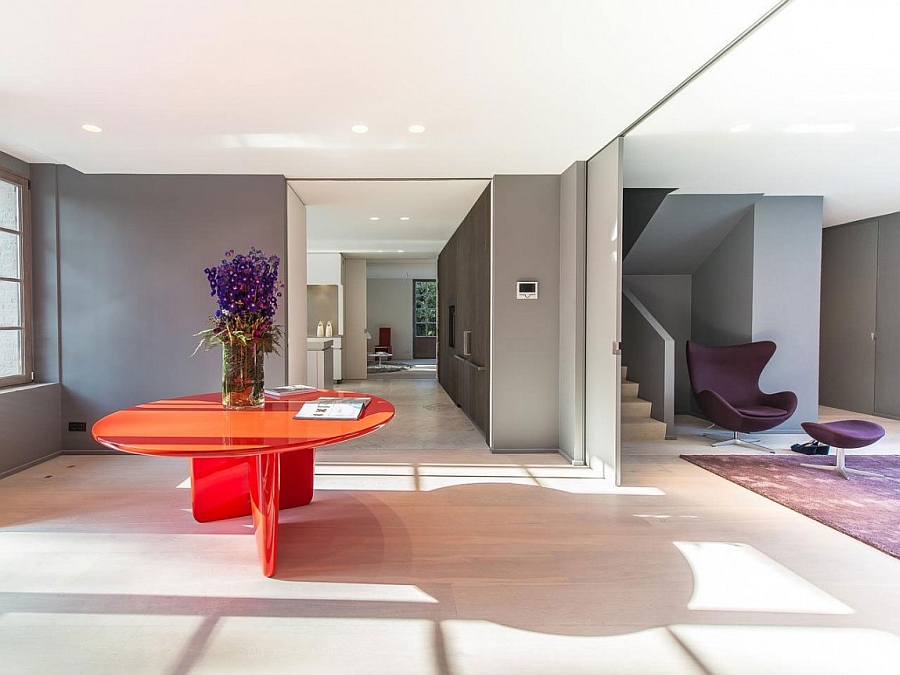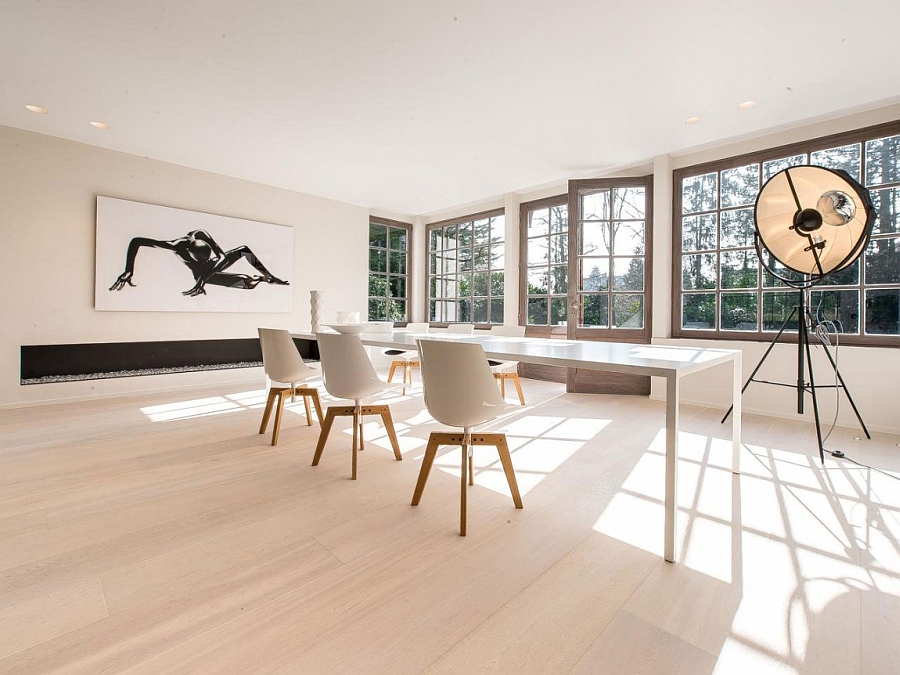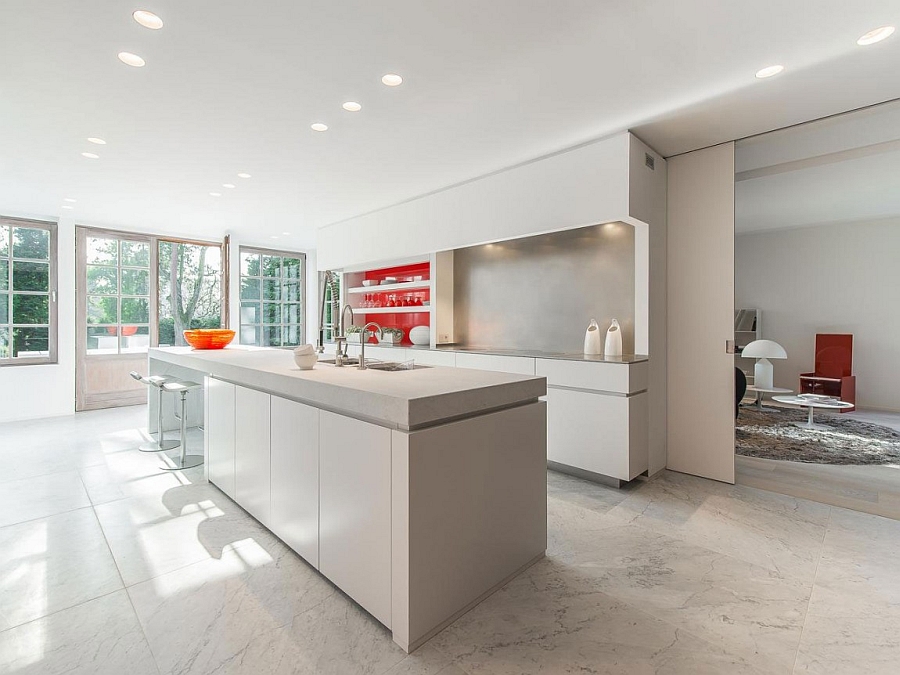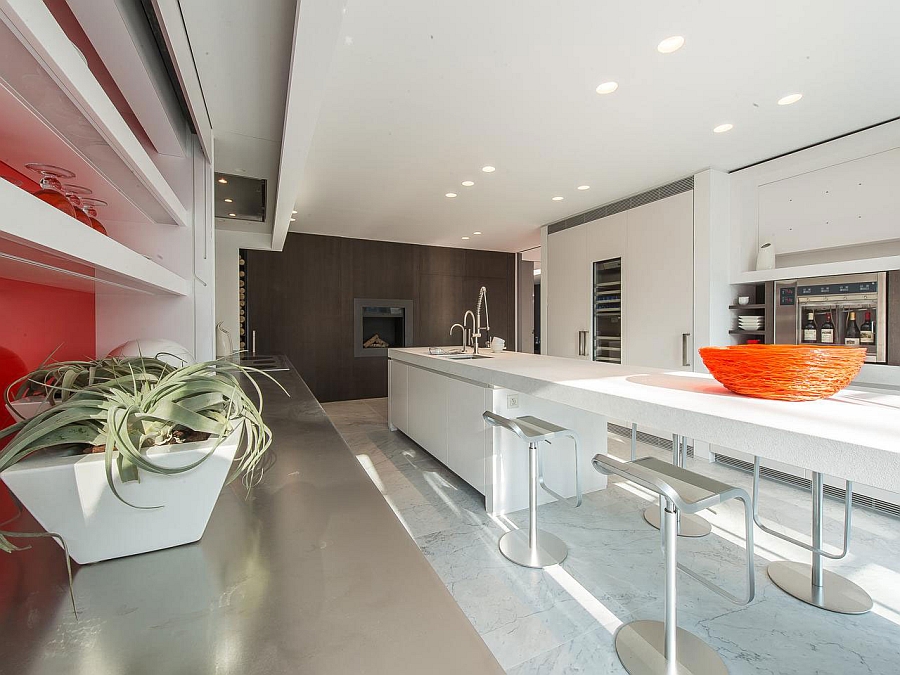 A cellar laundry, pantry, garage for two cars, a separate service apartment and a fabulous indoor swimming pool complete this opulent villa. Currently for sale, this majestic villa that blends old world charm with new-age comfort could be all yours for $7.46 million!