Most of the renovations and design inspirations that we stumble upon come from Europe and the US. We do look at several stunning homes from the big Aussie cities as well, but it is not very often that we have a chance to take a closer look at a renovation from the Far East. Located in the busy neighborhood of Shanghai's Huaihai Road, this elegant and serene retreat was designed to serves as a beautiful hub that allows the homeowners to escape the rush outside. With Shanghai being one of busiest and most polluted cities on the planet, it makes complete sense to create an urban oasis such as this, detached from its immediate surroundings.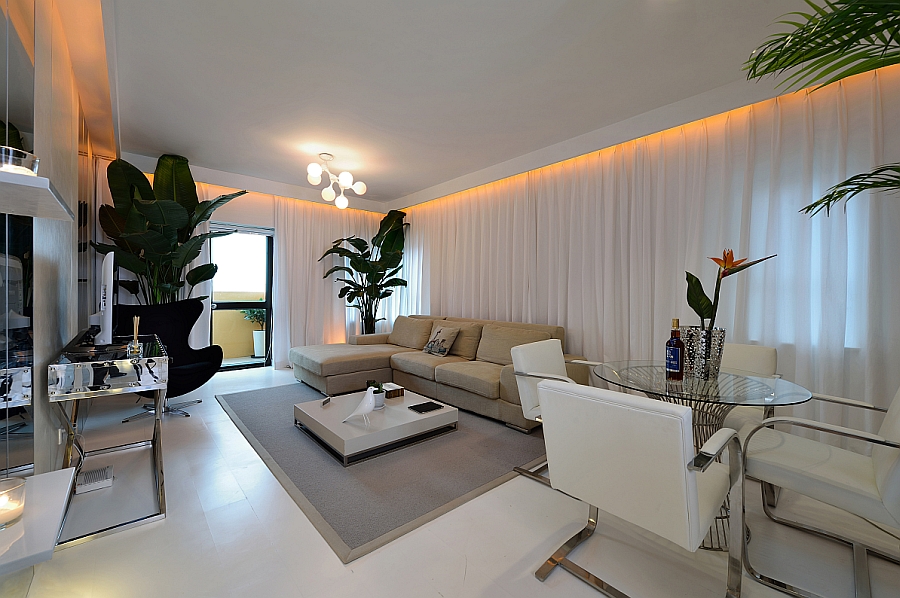 Once an ordinary apartment with cramped spaces, this home was transformed into a sparkling modern abode by the design team of Enrico Taranta, Ilaria Bellini, Paulo Guacchione and Nicolle Wen Li from Taranta Creations. The living room is the heart of the transformed home with its white walls, gorgeous floor-to-ceiling drapes and smart orange LED lighting that sets the mood. Textural and geometric contrast were brought into the apartment using 3D textured walls and custom-crafted bookshelves that also create additional storage space.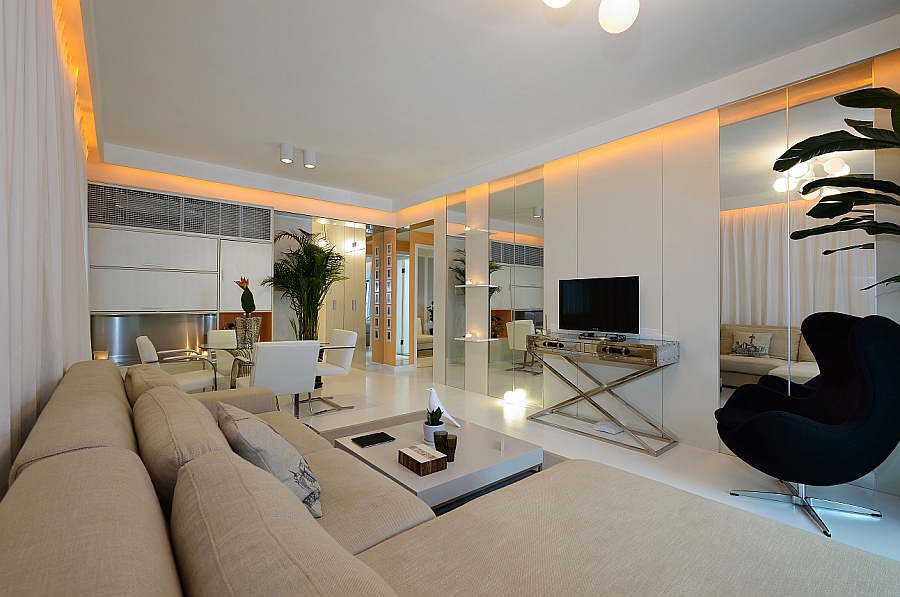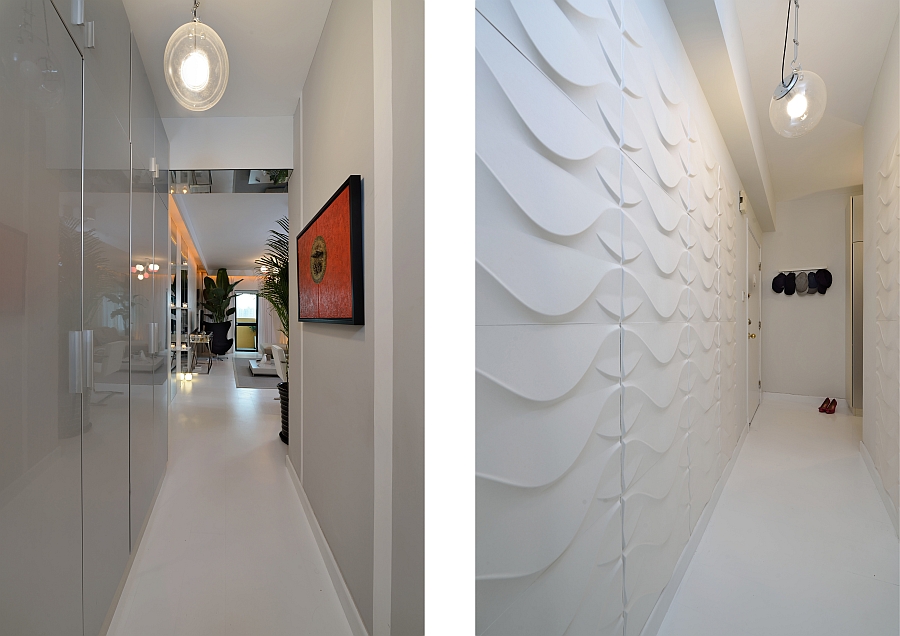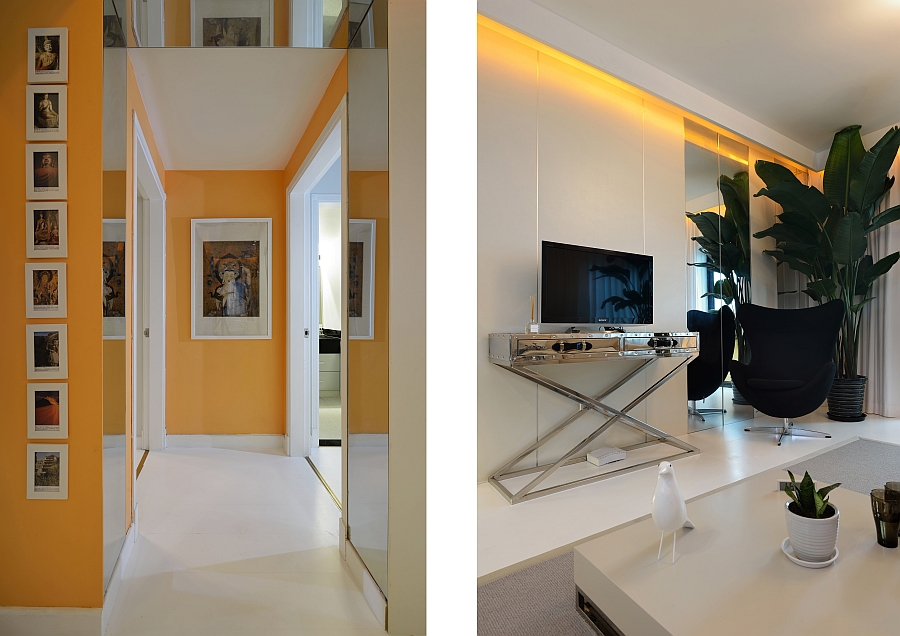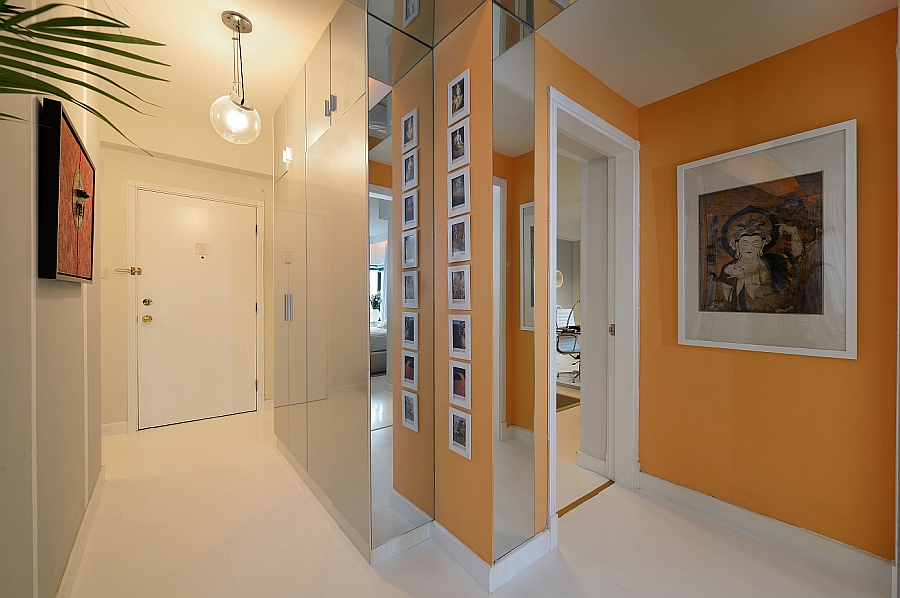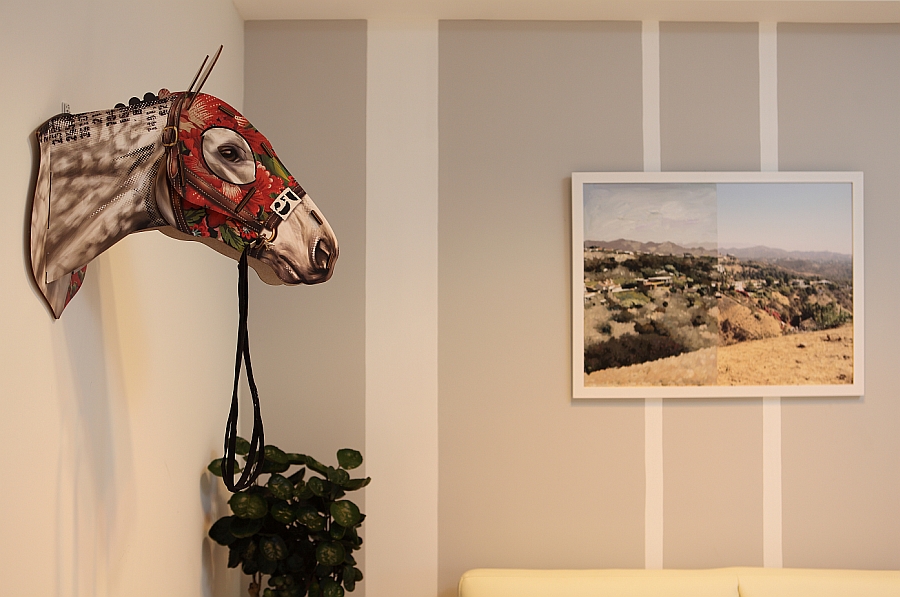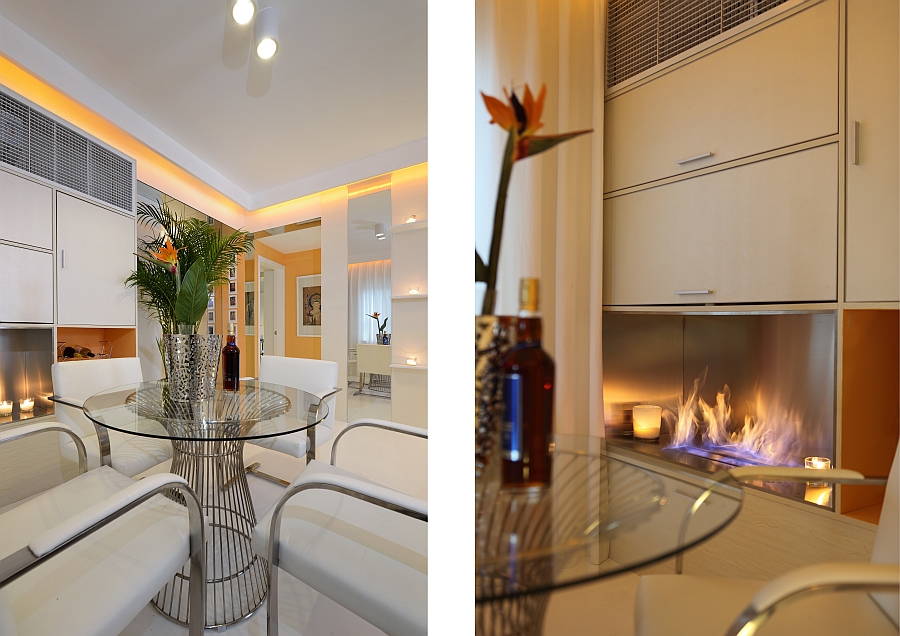 Iconic Midcentury Modern decor and a hint of tropical charm with natural greenery give the living room an identity of its own. The bedroom also adopts a similar tranquil aura, as the entire home closes itself off to the bright lights and chaos outside. Beautiful orange accents, mirrored walls that bring in a sense of visual airiness and elegantly placed wall art complete this cosmopolitan apartment.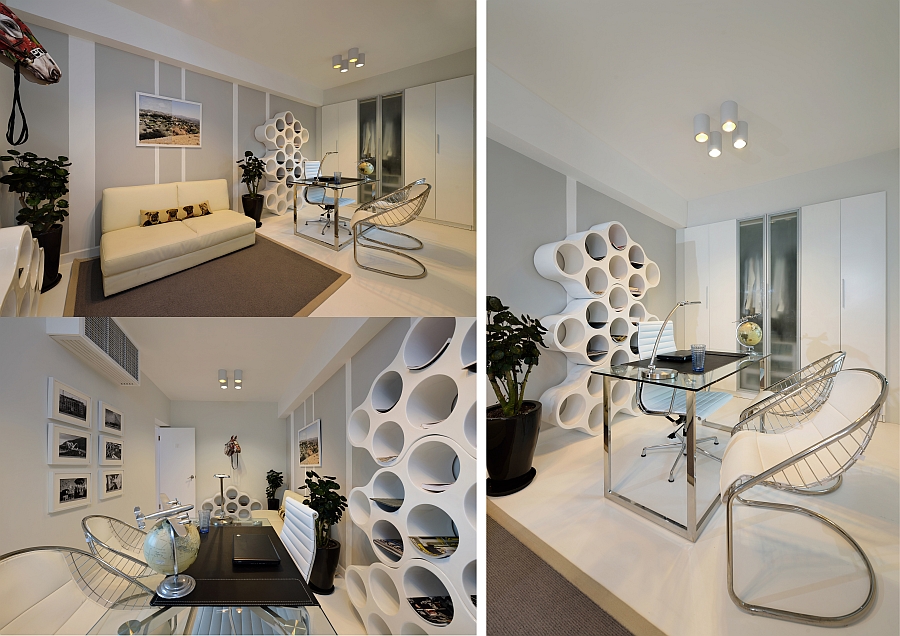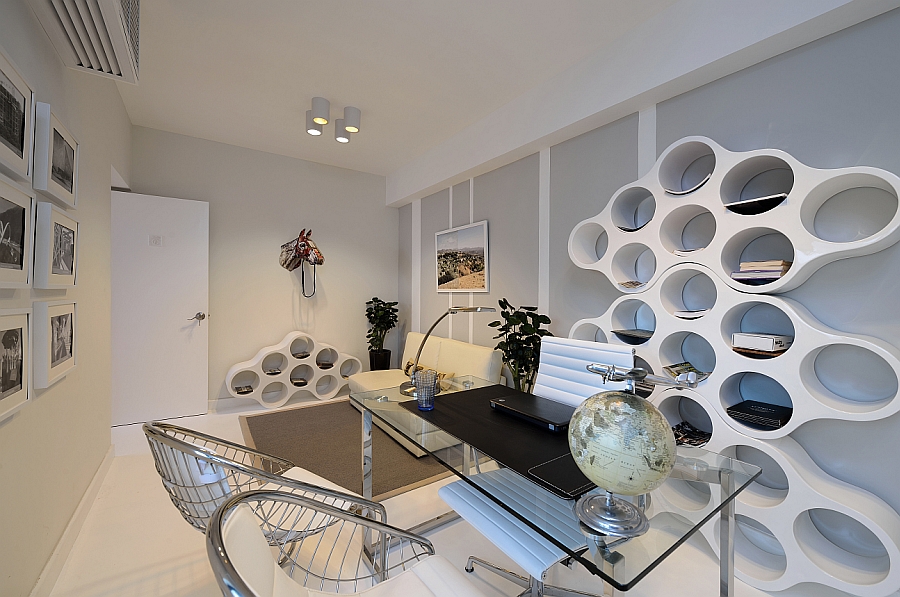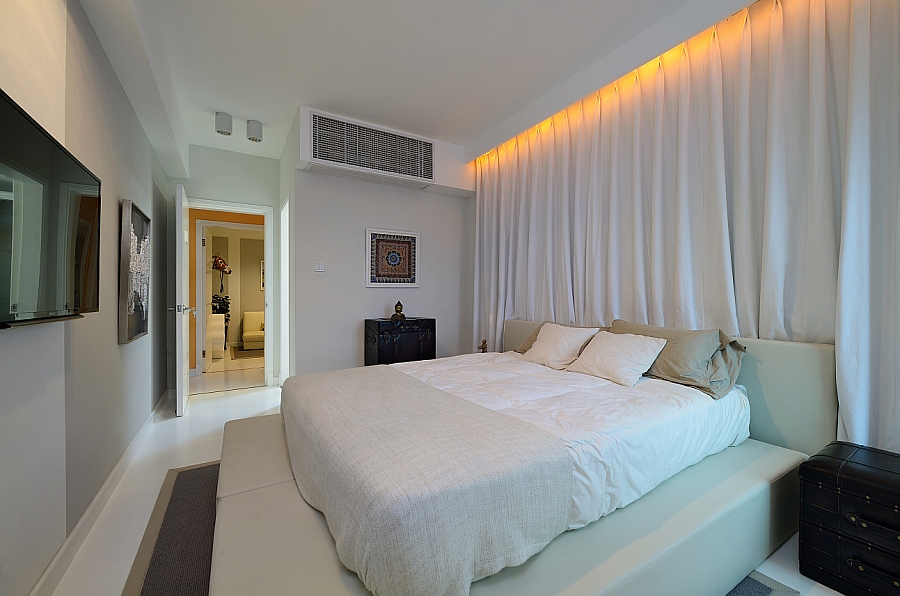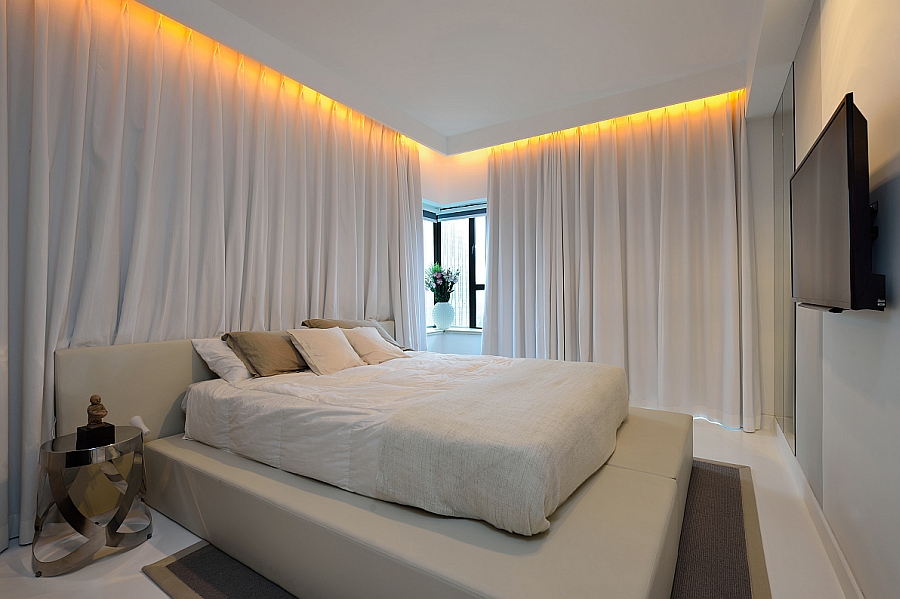 Here's a look at the apartment before the renovation, along with a few shots from the renovation phase itself.