Ready for some summer entertaining inspiration? I'm getting ready to welcome one of my best friends to town in a couple of weeks, and I'm planning a summer brunch in her honor. Kate here, and today I thought I'd share my brunch concept with you. I've collected a series of gorgeous images that perfectly capture the look of this upcoming gathering. I'm also featuring my menu of choice, which is fresh and easy to prepare. It's going to be a delicious celebration, complete with Southwestern-style accents. Bright colors and plenty of greenery perfectly capture the feel of summer. Read on for all the details…
Set a Fresh, Colorful Stage
For this brunch, crisp details and bright pops of color take center stage. Use flowers and greenery to your advantage! And don't hesitate to incorporate a white tablecloth for a clean look or a patterned tablecloth for a bold one. [patterned tablecloth below from Etsy shop Dreamzz]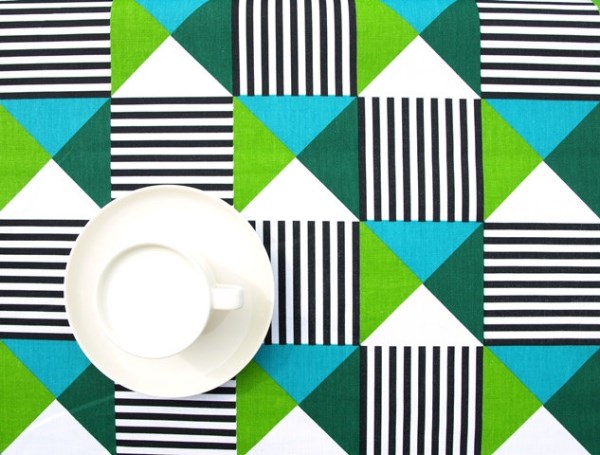 For awhile now, I've been completely smitten with this backyard dinner party from Design Love Fest, shown below. This look will definitely work for my brunch! Fresh greenery, paper lanterns and colorful centerpieces set a tranquil, engaging scene. Plus, I have those bamboo folding chairs as extra seating, so I'm excited to add them to my table for an earthy, chic touch.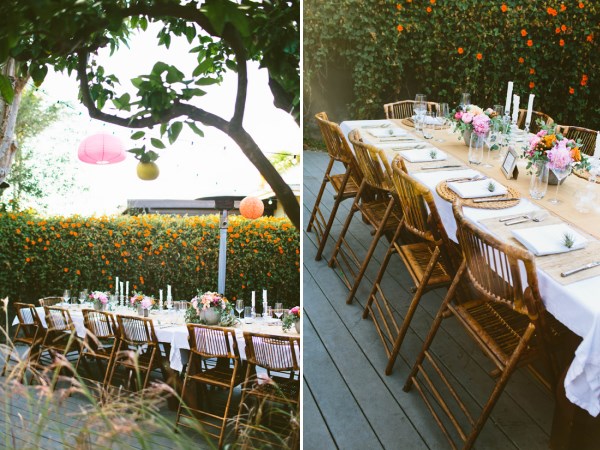 Here's a close-up of some vivid paper lanterns, featured at a South-of-the-Border Brunch from HGTV. I'm tempted to hang a few of these on my patio so guests will enjoy the outdoors.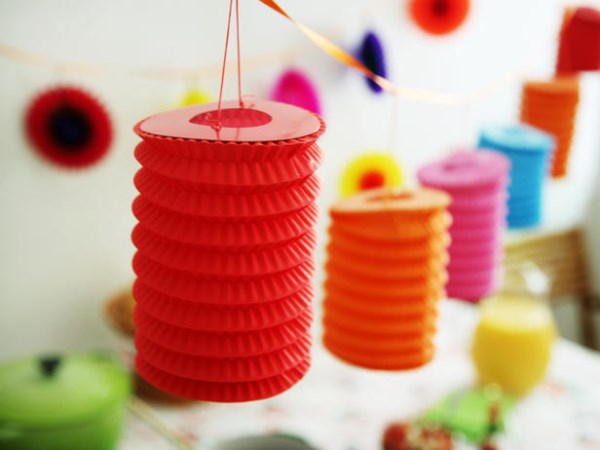 Speaking of the outdoors, now is the perfect time to add some outdoor updates that will help encourage your guests to take full advantage of the patio. I'm considering making a striped cushion out of a salmon and white dish towel! If you're looking for a great pillow tutorial, check out this DIY outdoor pillows post from A Beautiful Mess.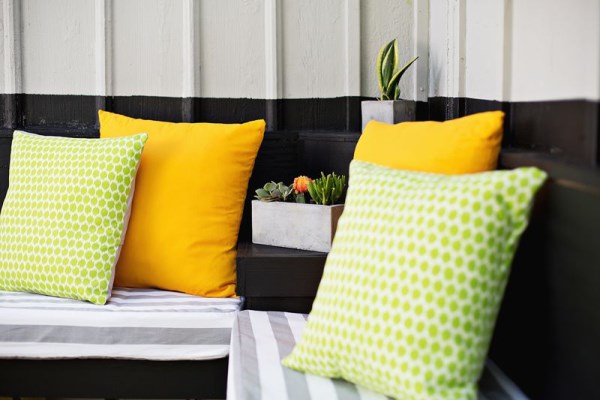 Brunch Centerpiece Ideas
People often stress over the centerpiece for their party, but there are so many ways to add hassle-free style to the table. One of my all-time favorites? Potted succulents! [from Garden Keeping]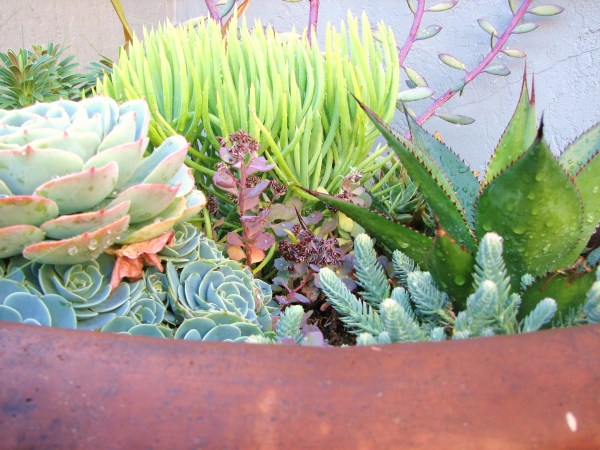 As an alternative to potting them, you can arrange succulents in glass vases with the gravel of your choice. Talk about low-maintenance! [from Weddingbee]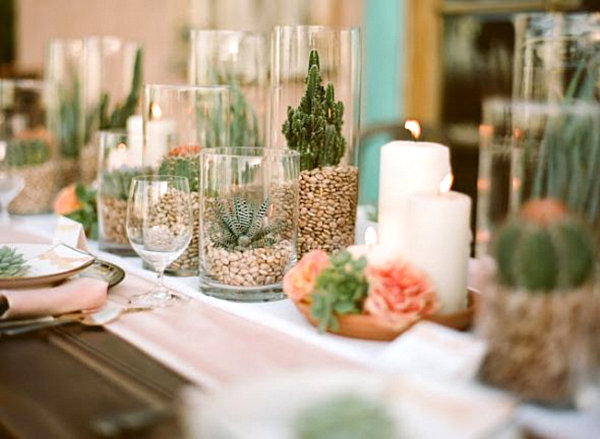 For an easy go-to centerpiece, try putting a pineapple on your table, or make an impromptu runner by placing 4 or 5 of them in a row. Instant tropical style! [from The Produce Clerk's Handbook]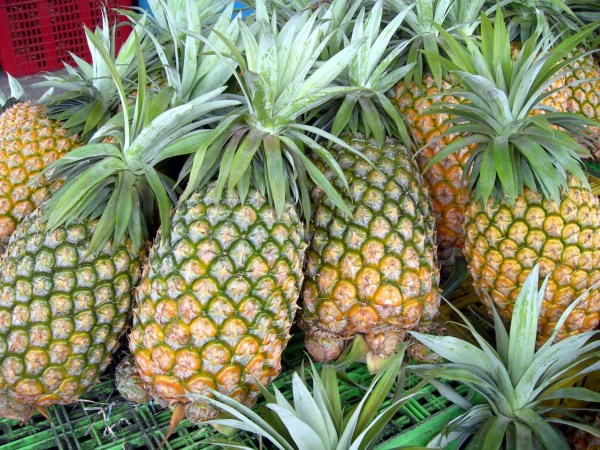 Another favorite centerpiece idea is a vase of tropical greenery, like the monstera leaves shown below. This image is from a dinner party I hosted a year ago. For a celebratory touch, add some confetti! [from Mirror80]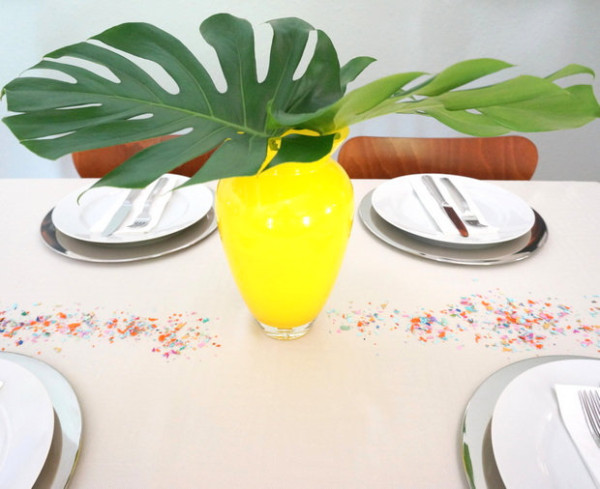 Food and Drinks
When it comes to entertaining, nothing beats setting up an area where guests can mix their own drinks. That way you're not playing bartender all morning! I'm a big fan of the build your own mimosa bar, complete with a variety of juices, purees and garnishes. [from Camille Styles]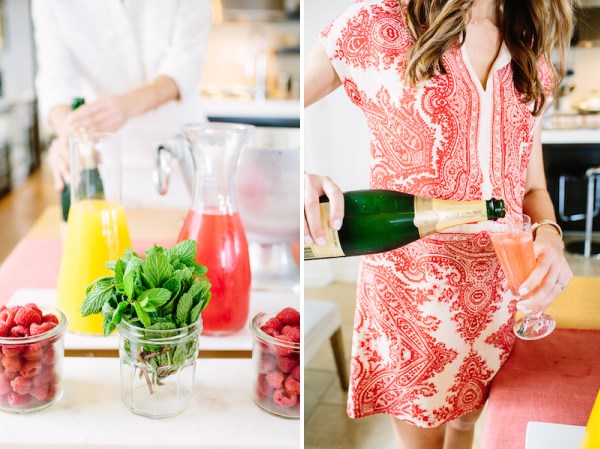 Here's a fun champagne bar idea: incorporate a Champagne Bellini option by offering guests peach puree or nectar, aromatic bitters and champagne. For all the details, visit Frecklize the World. [image from taste.com.au]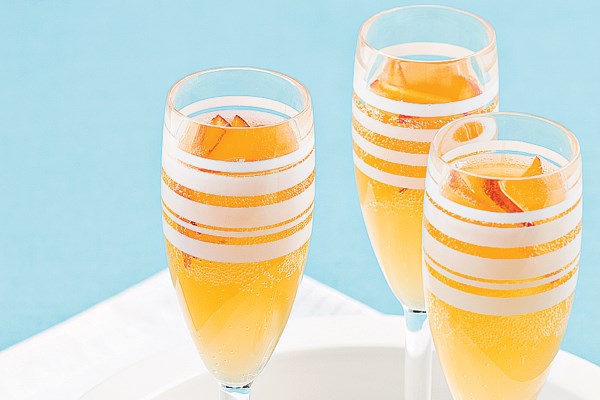 The look and feel of today's featured brunch concept is inspired by one of my favorite restaurants: La Condesa in Austin, Texas. Below we see their famous salsa and guacamole selections. I love the idea of offering guests an array of delicious toppings and salsas for this Southwestern-style brunch. Serve them with chips as part of the appetizer, and then again as a topping to the main dish.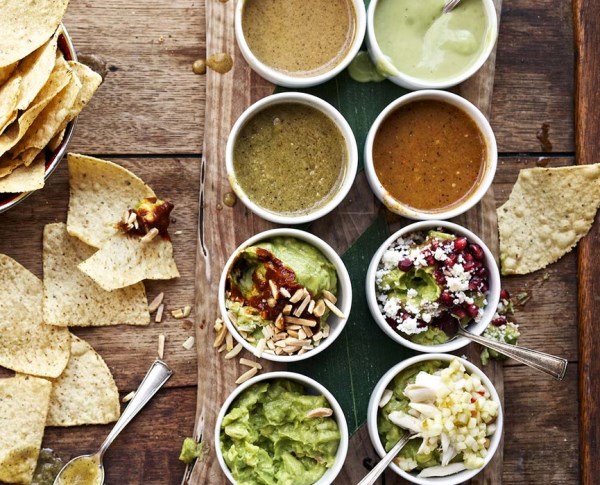 Speaking of the main dish, my brunch food of choice was of course inspired by this decadent image from La Condesa. Eggs and an array of fresh ingredients make the perfect summer meal!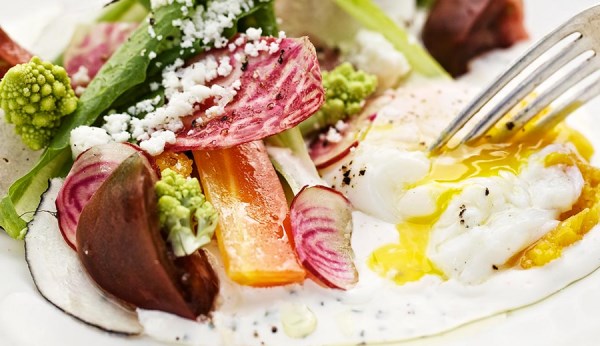 So how do you translate all of these decadent photos into a workable menu? By inviting guests to build their own breakfast tacos. Avocado, eggs and black beans are the perfect main ingredients. The image and recipe below are the tasty work of Fitting Back In: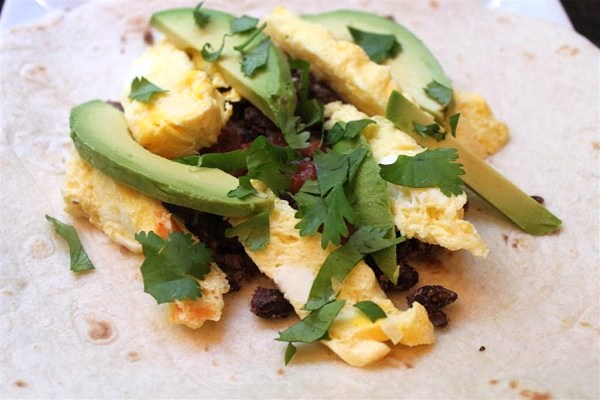 Then complement the main ingredients with an assortment of other special toppings, from salsas and fresh tomatoes to cilantro and chopped kale. For a tasty recipe for Healthy 5 Minute Southwest Breakfast Tacos, visit Linda Wagner.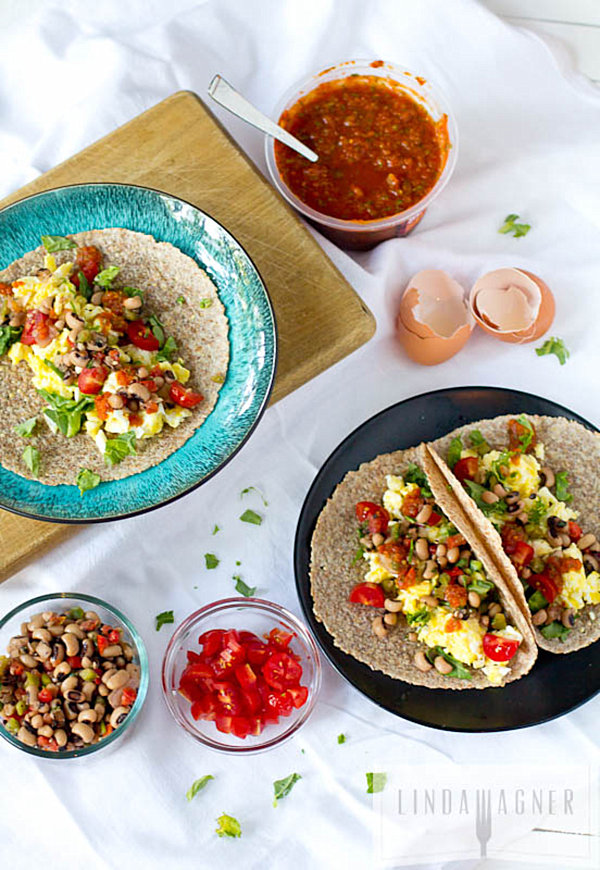 My favorite go-to recipe for a dash of summer fruit is a combination of feta, watermelon and fresh herbs. Sometimes I mix the watermelon, crumbled feta and fresh basil salad-style. But these Watermelon & Feta Bites with Balsamic Drizzle are calling my name! Check out the full recipe at Honey, Ghee, & Me: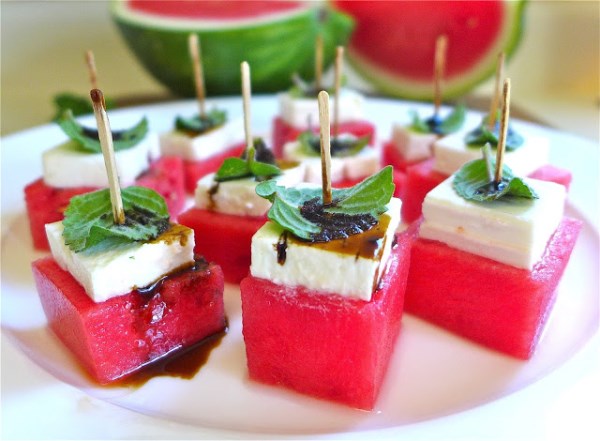 And you can't have a brunch without coffee and pastries. I like the clean look of this Distinction Brunch Set by Bente Hansen from Trendir. Especially when it holds coffee and a delicious strawberries and cream-inspired dessert!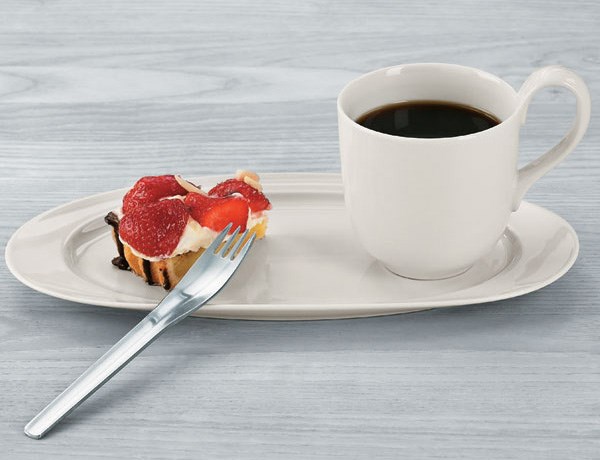 But when it comes to the Southwestern-style brunch, I'm partial to a touch of cinnamon for dessert. Or a LOT of cinnamon. Try picking up some cinnamon rolls from your favorite bakery. There's no shame in purchasing some pre-baked items for this brunch! [from Austin360.com]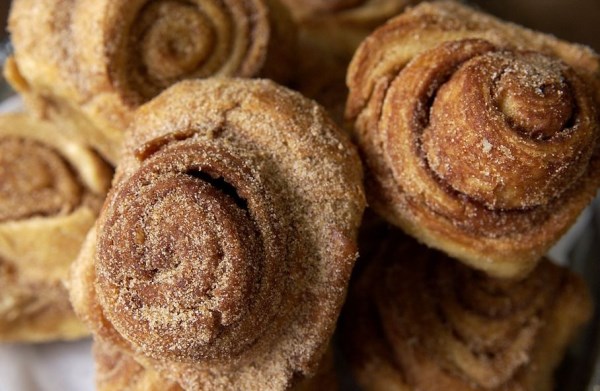 Paper lanterns, fresh greenery, a mimosa bar, build-your-own breakfast tacos, juicy watermelon and cinnamon pastries. Yep, I think I'm ready for this brunch! Hope you enjoy planning a summer brunch of your own!