If someone told you that the stunning Abyss Table crafted by designer Christopher Duffy of Duffy London was a part of some Hollywood flick that delved into the mythical and the supernatural, you would not be too surprised at all! Replicating the contours of the ocean bed, the beautiful table attempts to capture a cross-section of the many layers that make up the lovely blue sea and the earth's crust below it. Crafted from sculpted Perspex and wood, the beautiful table is both engaging and visually enchanting as it turns any room it adorns into a more relaxed and sophisticated setting.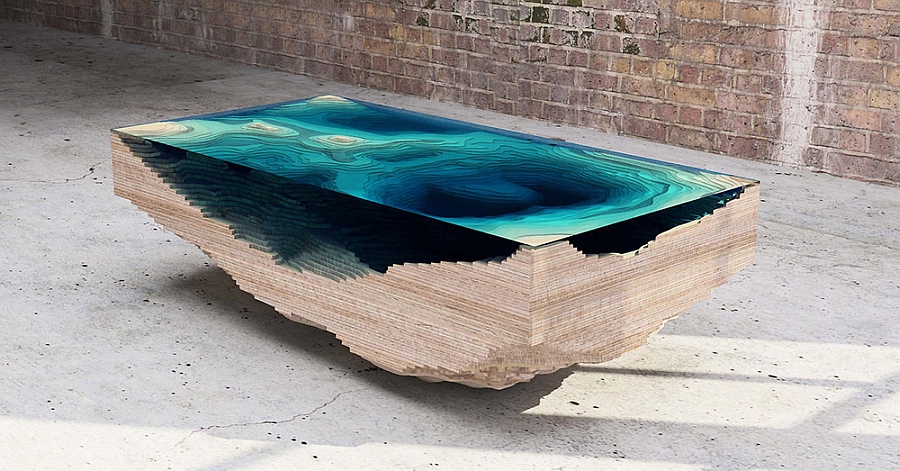 Representing a geological cross-section of the ocean, the Abyss is a perfect addition for those looking to add an extraordinary coffee table to their living room. A sensational conversational piece that is set to steal the show the next time you host a party or have friends over, this sustainable table blends functionality with aesthetics in a truly inimitable manner. The many layers of glass also bring about a change in the hue of the tabletop, as the color intensity varies with the number of layers used.
With only 25 of these limited edition pieces being produced, you'd better hurry if you wish to bring the Abyss Table home. An ideal fit for homes with a nautical or coastal style, its breezy appeal sure brings the charm of the deep blue sea indoors!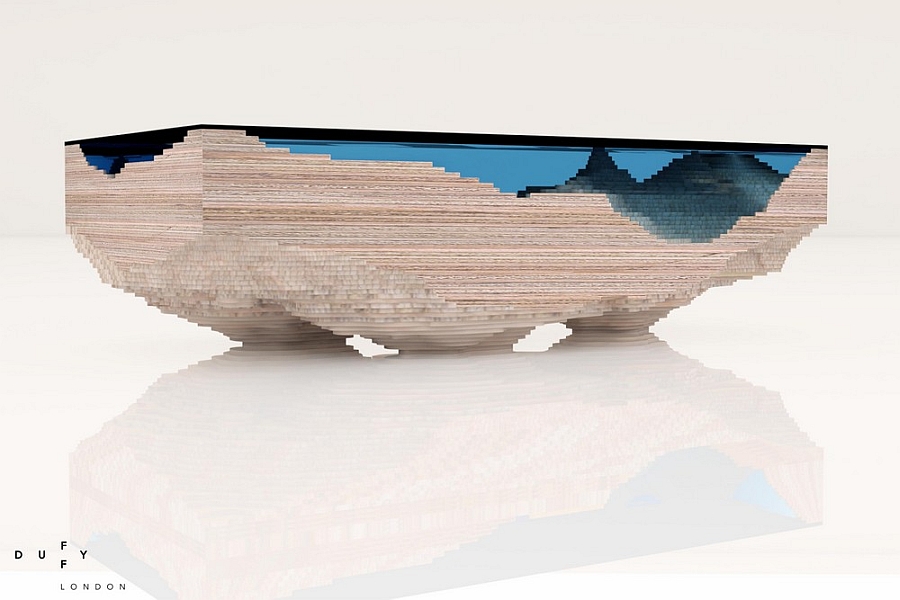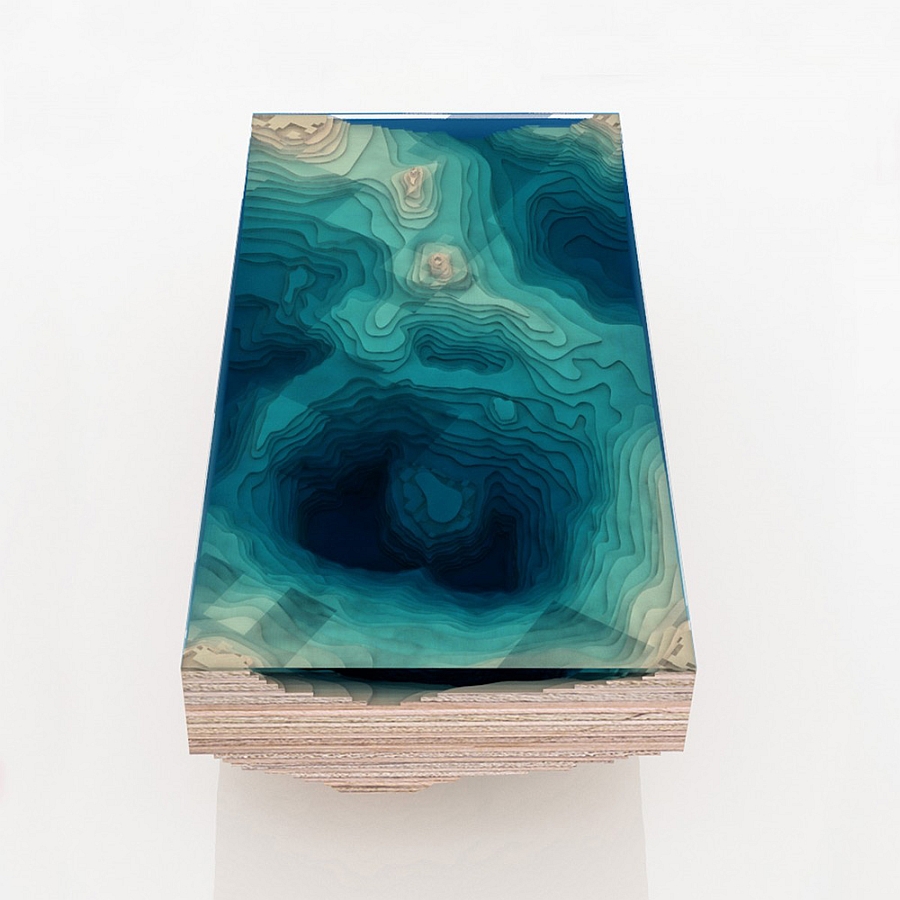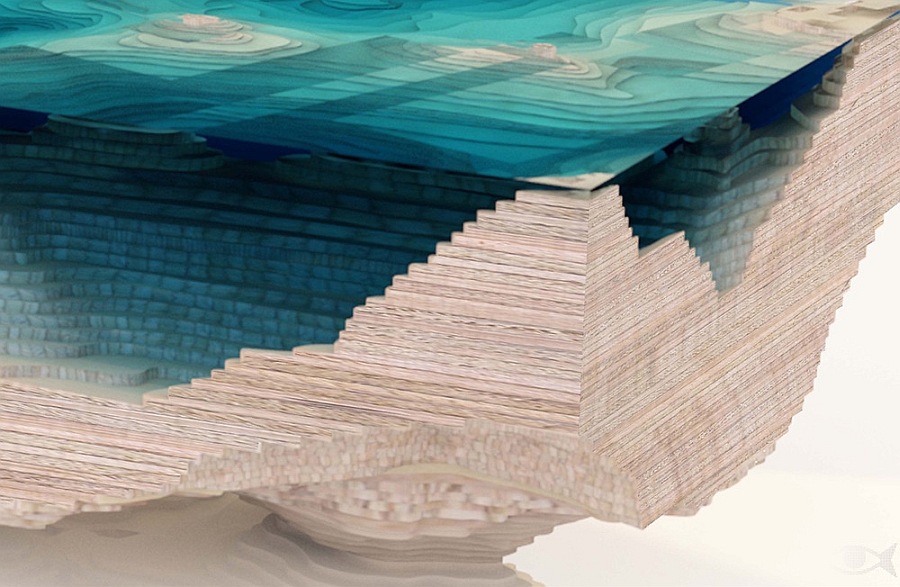 I was looking into sheets of thick glass at my glass manufacturer's factory, and noticed how the material darkened as they added more layers – the same way the sea does as it deepens. I wanted to use this effect to replicate a real piece of the earth's sea bed.