Ah, college! Before each semester, I spent weeks planning out the decor of my dorm room, from new accent pillows to shelftop display items. Those of you looking for dorm decorating ideas don't want to hear me go on and on about my past! But I will say this–consider yourselves lucky to be designing a dorm room during a time when DIY projects are all the rage, when Pinterest and design blogs are filled with amazing ideas, and when interior design itself has been brought down to earth. So many possibilities, so little time! Let me narrow it down for you in today's post…
Bedding for Dorm Rooms
Most dorm rooms come with basic furnishings, such as a bed, a desk, a chair and shelving. What can you do to put your own stamp on the space?! Select bedding that really stands out! And it doesn't get much easier than this 4040 Locust Eagle Eye Bed-in-a-Bag from Urban Outfitters, complete with a two-toned geo print. Did we mention that this all-in-one set comes with a comforter, fitted sheet, flat sheet, pillowcase and matching laundry bag? Now that's a deal!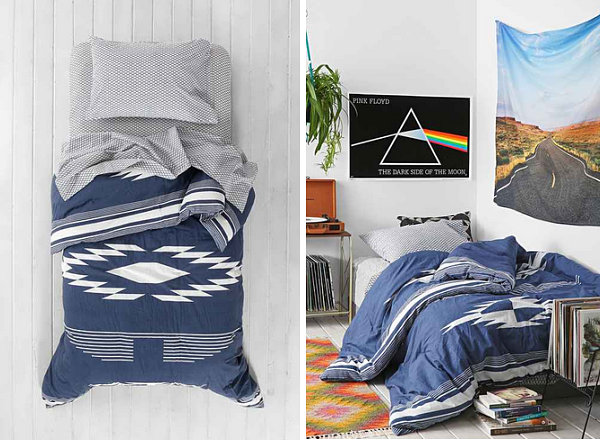 How dreamy is this Shannon Clark for DENY Softly Duvet Cover from Urban Outfitters?! Designed by artist and photographer Shannon Clark, this bedding is available in twin, king and queen sizes. Candy-colored dreams await you!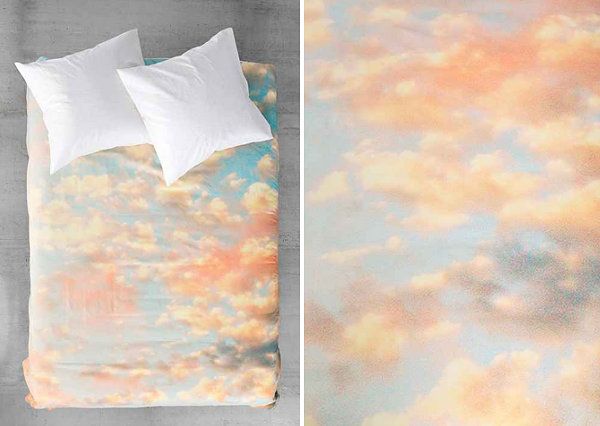 Already picked out your bedding? Or maybe this is your second or third year of college and starting from scratch isn't in the cards. Try adding some throw pillows to freshen things up. This Teen Vogue Mojave Blue Decorative Pillow Set from Macy's is colorful and eclectic: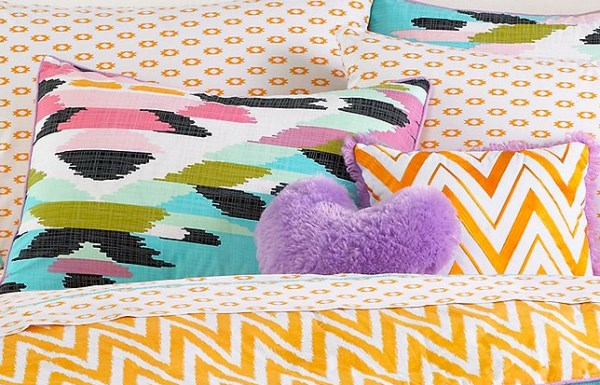 Or go for something a little bit edgier, like this Flash Mob Pillow, designed by Matthew Lew for CB2. It's like a modern painting for your bed!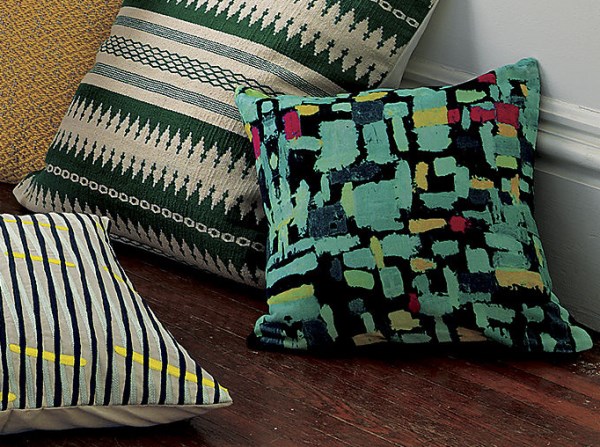 The Perfect Small Furnishings
Perhaps you're covered on the big pieces of furniture, but you may need a few more items for storage. These Galvanized Trunks from CB2 have a fun vintage feel. Not to mention, they can help you conceal clutter and other items you want to keep out of sight, such as seasonal clothing pieces.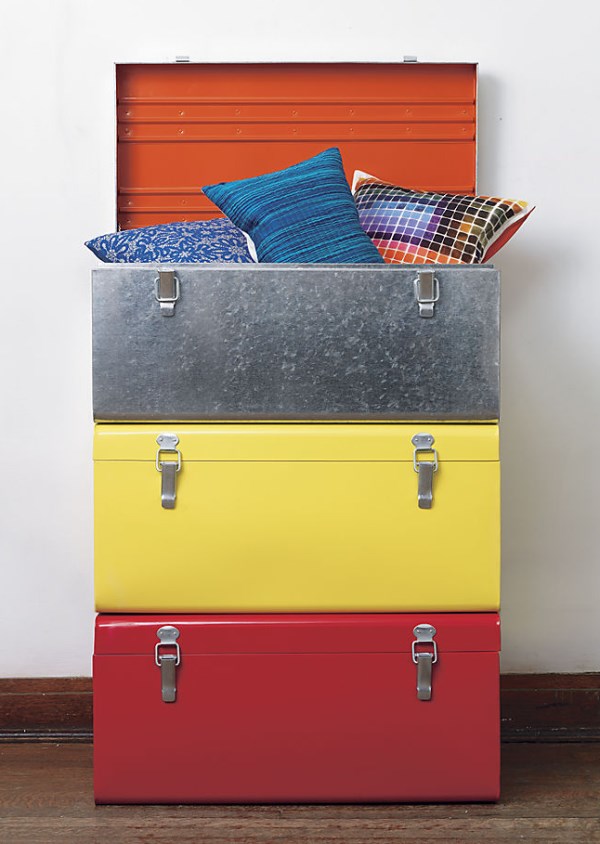 Multiple shelves on a rolling cart? Yes, sir! This Go-Cart Carbon 3-Shelf Table from CB2 is crafted of sturdy steel with a carbon powdercoated finish. Two of the wheels lock, ensuring that everything stays in place. Use this piece to store a printer, extra towels, a microwave, or your record collection!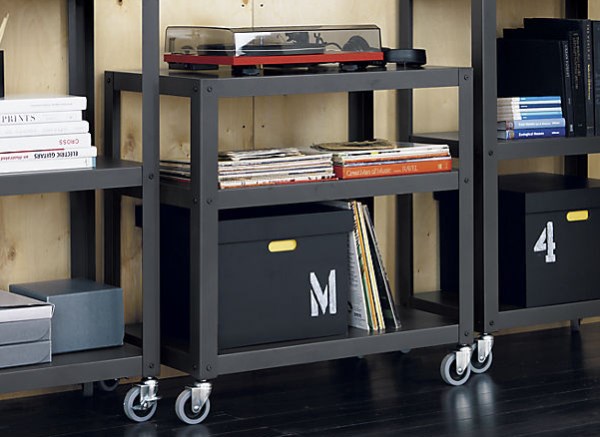 If you need extra seating, there's nothing more colorful or chic than this Vapor Neon Chair. Even its name is fun! Neon acrylic and chrome-plated steel are the materials of choice: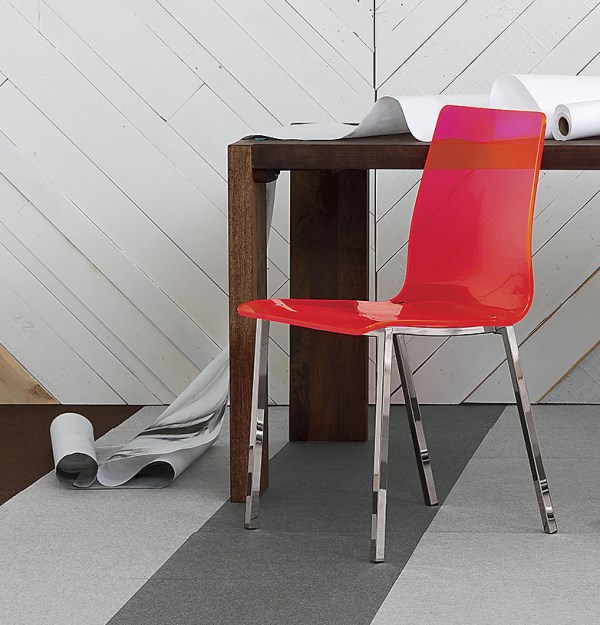 Artwork with Personality
Don't forget the walls! Posters are fabulous, but sometimes it's nice to add a favorite print. There are some amazing pieces available through sources such as Etsy and Society 6. This Geo Triangle Print from Etsy shop HuzzArtShop is interesting, unique and perfectly on trend: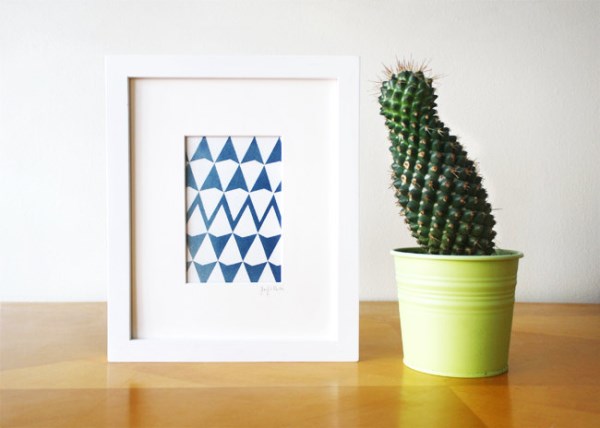 Speaking of trends, say hello to Geo and Tribal, whose very names celebrate two of today's biggest design movements. These fabulous art prints come from the Society 6 shop of LN London.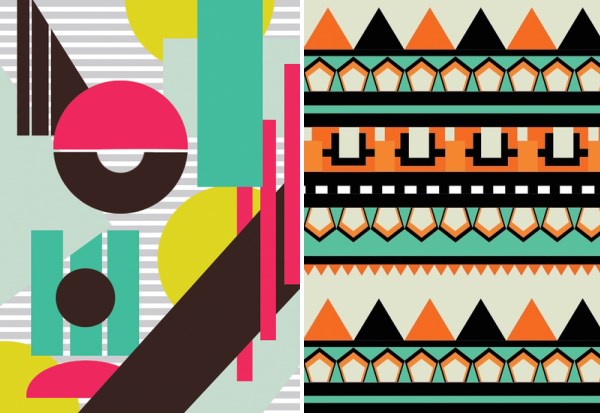 We live in a DIY world. So why not take matters into your own hands when it comes to dorm room art? This Ombre Art DIY from Two Delighted will help you create a stylish gradient on the wall of your choice: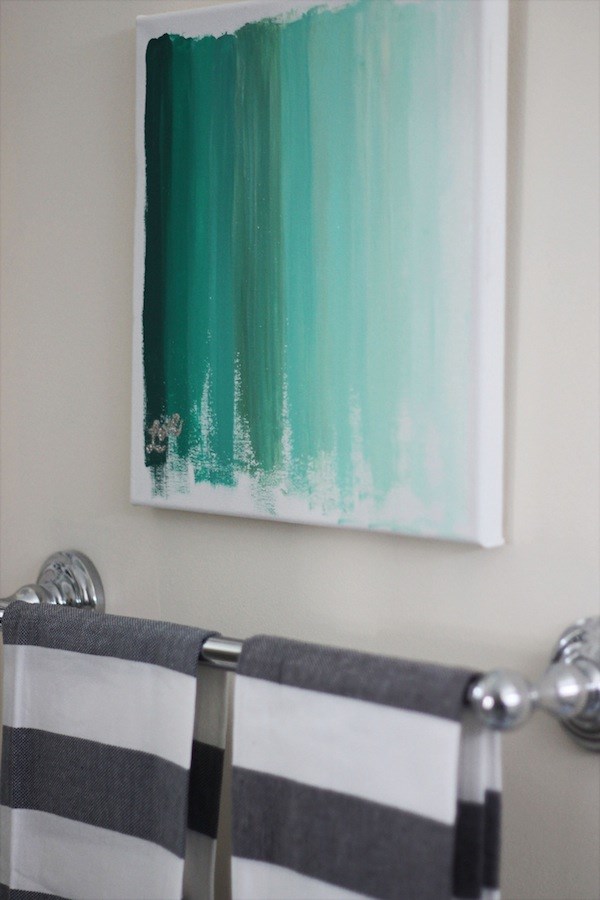 Let your photos be your wall art! It's as easy as 1-2-3 (4, 5, 6, 7) with this Set of 7 Magnetic Photo Clips from Urban Outfitters. Arrange, clip and enjoy!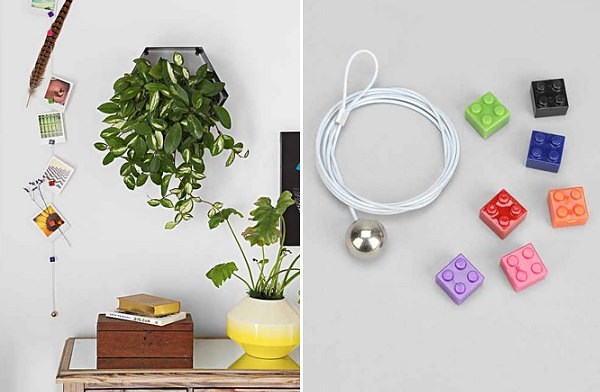 Accessories Make a Difference
My favorite part of dorm decor was always the accessories. And lighting is a big deal in my book! Believe it or not, the stylish lighting below comes from The Land of Nod. That's right, folks–this retailer is not just for kids!
To prove my point, check out this Now Clip It, Clip It Good Lamp in Aqua (yes, it's from The Land of Nod). A metal clip lamp is perfect for the dorm room. It easily fastens to desks and bunk beds, and you can adjust it to shine in any direction. Plus, it gets its name from a famous Devo song. What's not to love?!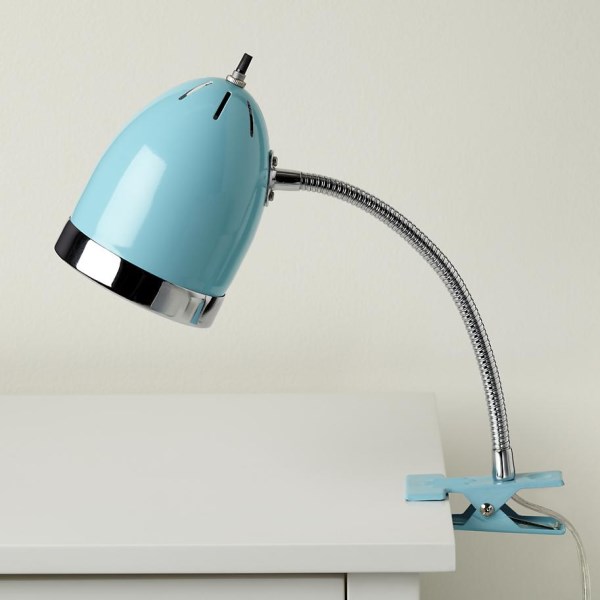 These days it's all about plants. Bring a touch of green to your dorm room, and surround it with style. This Magical Thinking Kaleido-Geo Planter from Urban Outfitters features ombre and facets, two of today's hottest trends!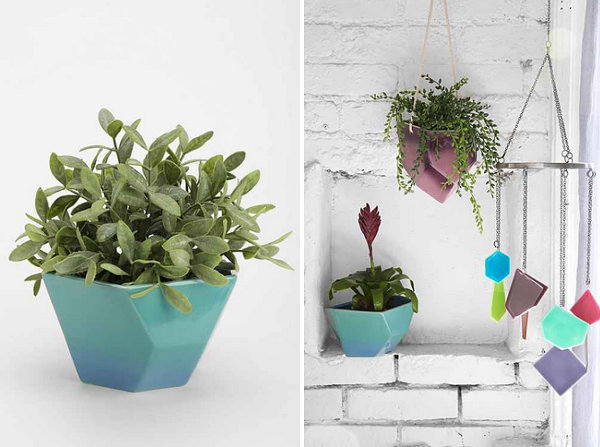 Not enough light in your dorm room? Purchase a geometric terrarium and fill it with decorative moss and other collectibles. I'm partial to rocks and minerals! Below we see the Magical Thinking Geo Terrarium and the Magical Thinking Hanging Terrarium. There's much more where this came from at Urban Outfitters!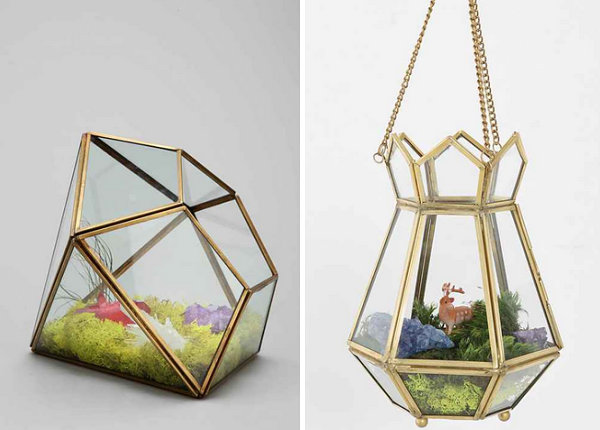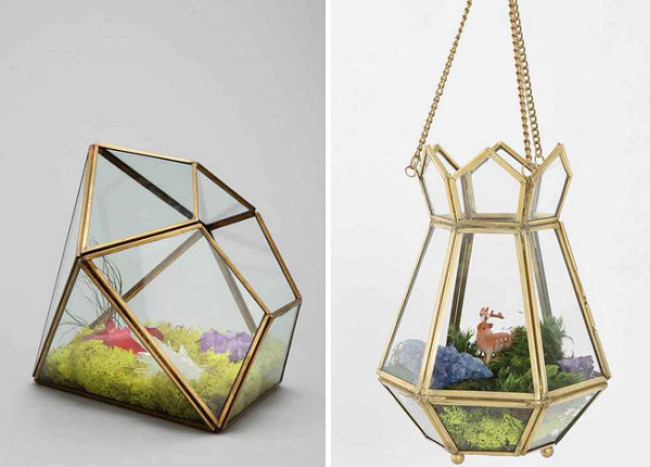 Punctuate with a Rug
We end with an assortment of rugs that will anchor your dorm room in style. Worried that a patterned rug might clash with your bedding? Mixing patterns can be a great way to add an eclectic touch. This Assembly Home Geo Esra Rug from Urban Outfitters is perfect for a mix-and-match pattern strategy, especially since it features a triangle-stripe motif in neutral hues.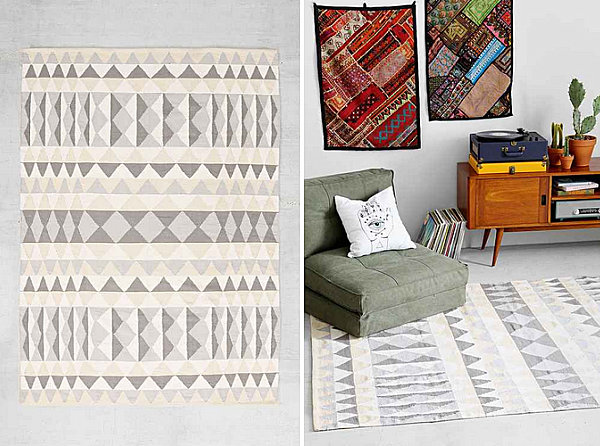 Then again, sometimes a little bit of color can be just what the doctor ordered. Say hello to the Panja Rug from CB2, a recycled cotton dhurrie with an optic geo pattern!

And you can always go classic with this Colorstep Stripe Cotton Dhurrie Rug from West Elm. A great blend of color and neutral hues. Plus, stripes never go out of style.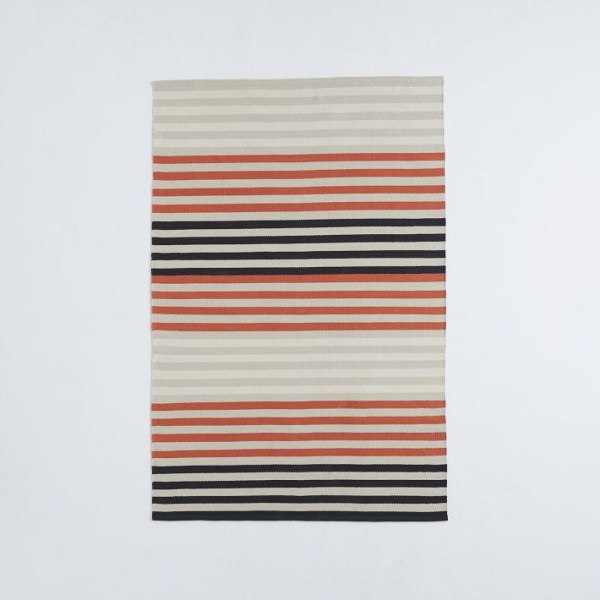 When it comes to dorm decor on a budget, there are many options at the ready. Retailers such as Urban Outfitters are known for their quirky patterned bedding, while online art sources such as Society 6 feature the latest in modern design. Browse the possibilities. Celebrate your style, and enjoy the design process!