One of the most common challenges when it comes to interior designing and decorating is 'space'. Most of us have to grapple with the reality of having a home that presents quite a few difficulties due to the obvious lack of foot room. Often, it is decor that multitasks and creative space-conscious designs that get us past this hurdle. Located in Moscow, this gorgeous loft apartment designed by Ruetemple occupies 1,615 square feet and makes the most of every inch of available space. The designers of this cool and relaxed apartment transformed a dark, dingy attic into a bright and functional hub to give the homeowners a much needed additional living area.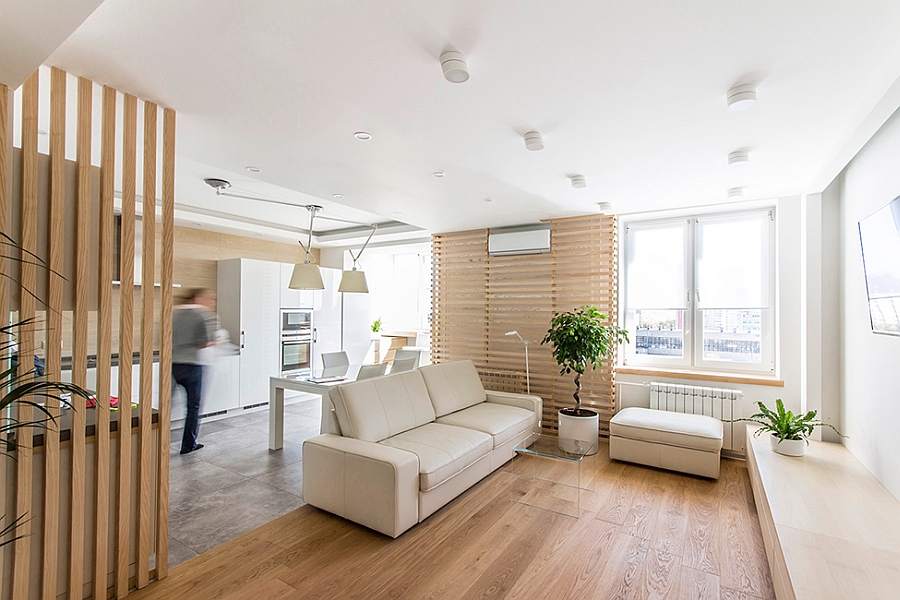 Turning a small loft apartment into an airy and attractive home requires the efficient use of not just the attic, but also the vertical room on offer. Ergonomically placed wall shelves, lovely wall-mounted living room units and brilliant bunk bed units in the kids' room come together to ensure that the available space inside the small apartment is maximized to the hilt. Yet in this quest for uber-functionality, designers did not sacrifice form, as warm wooden floors and sleek, contemporary style give the apartment an inviting contemporary vibe.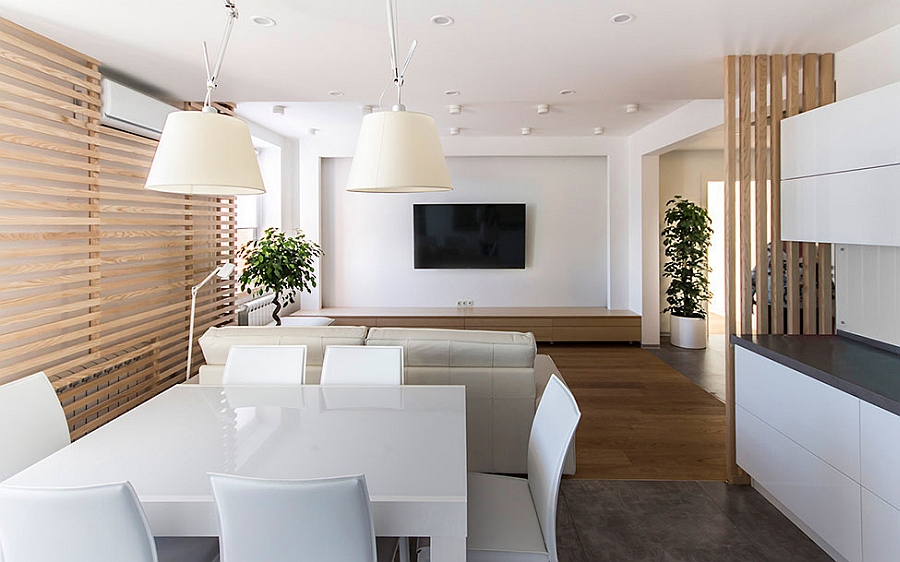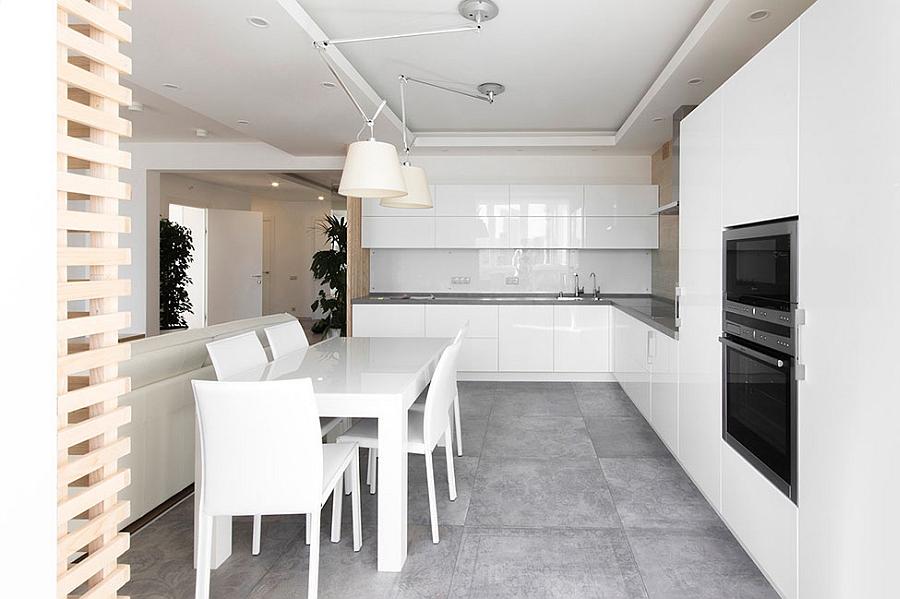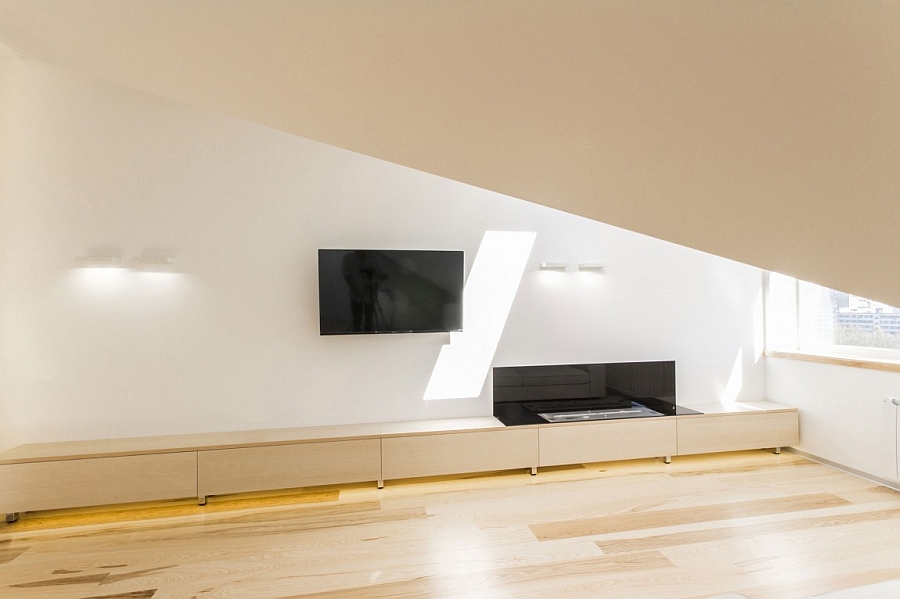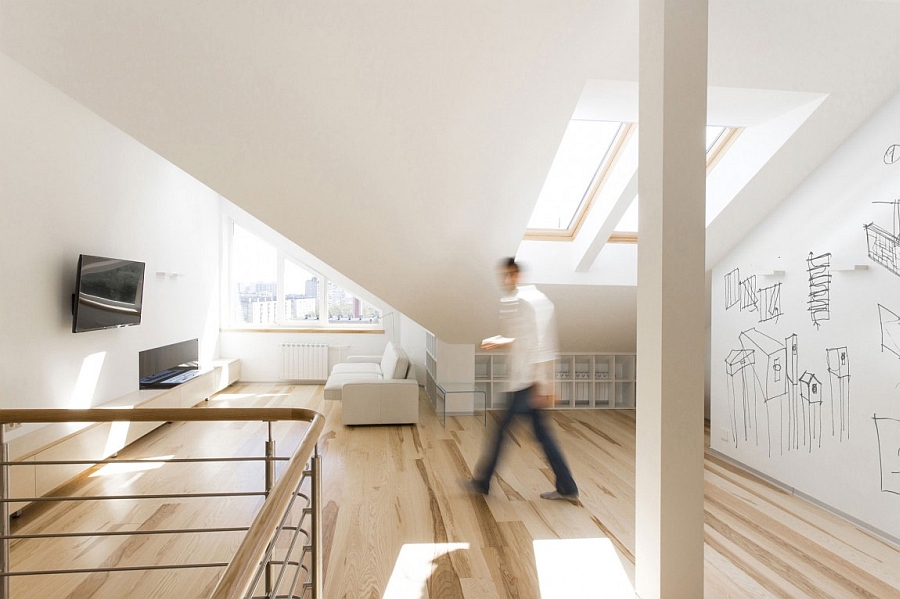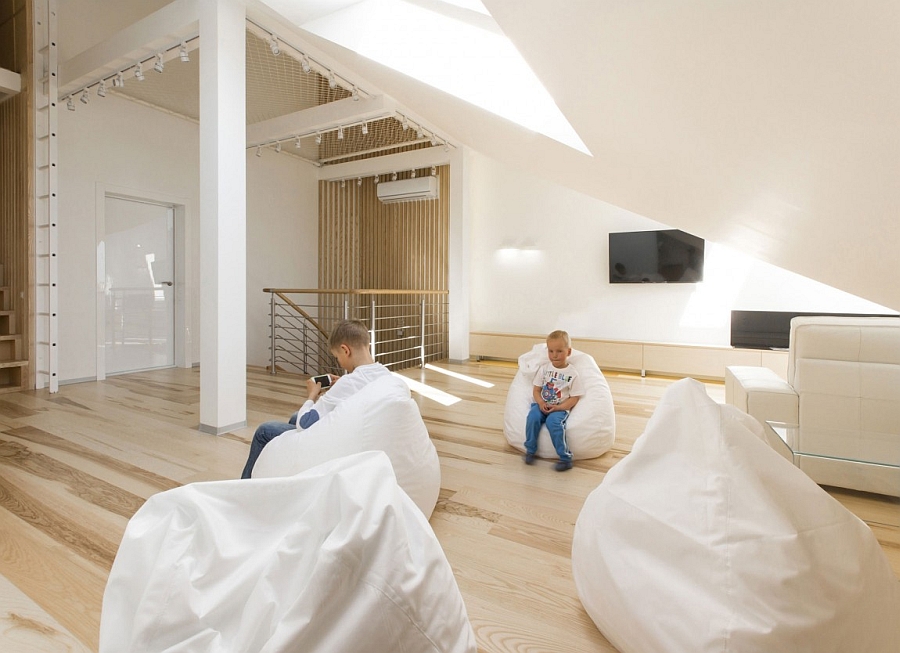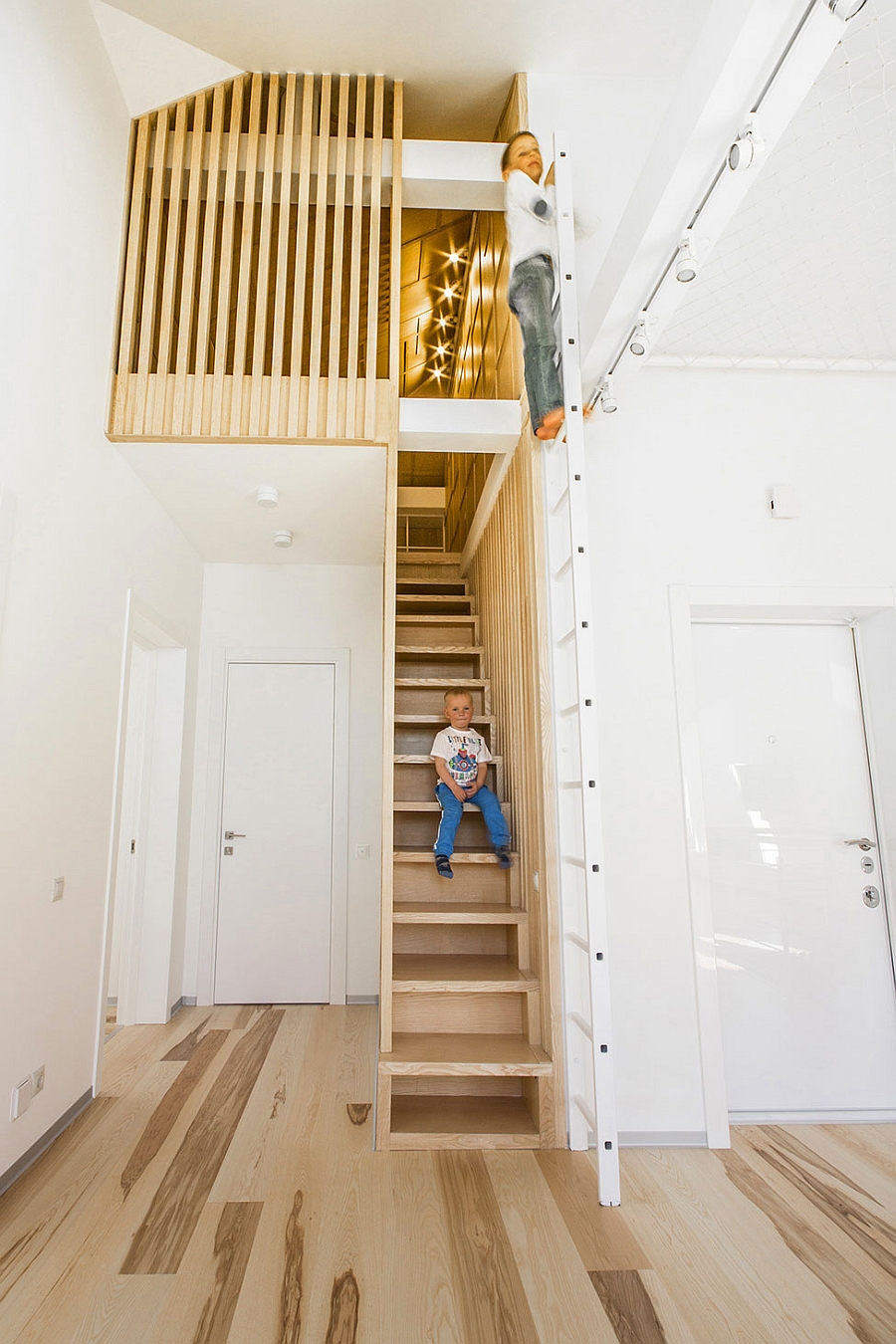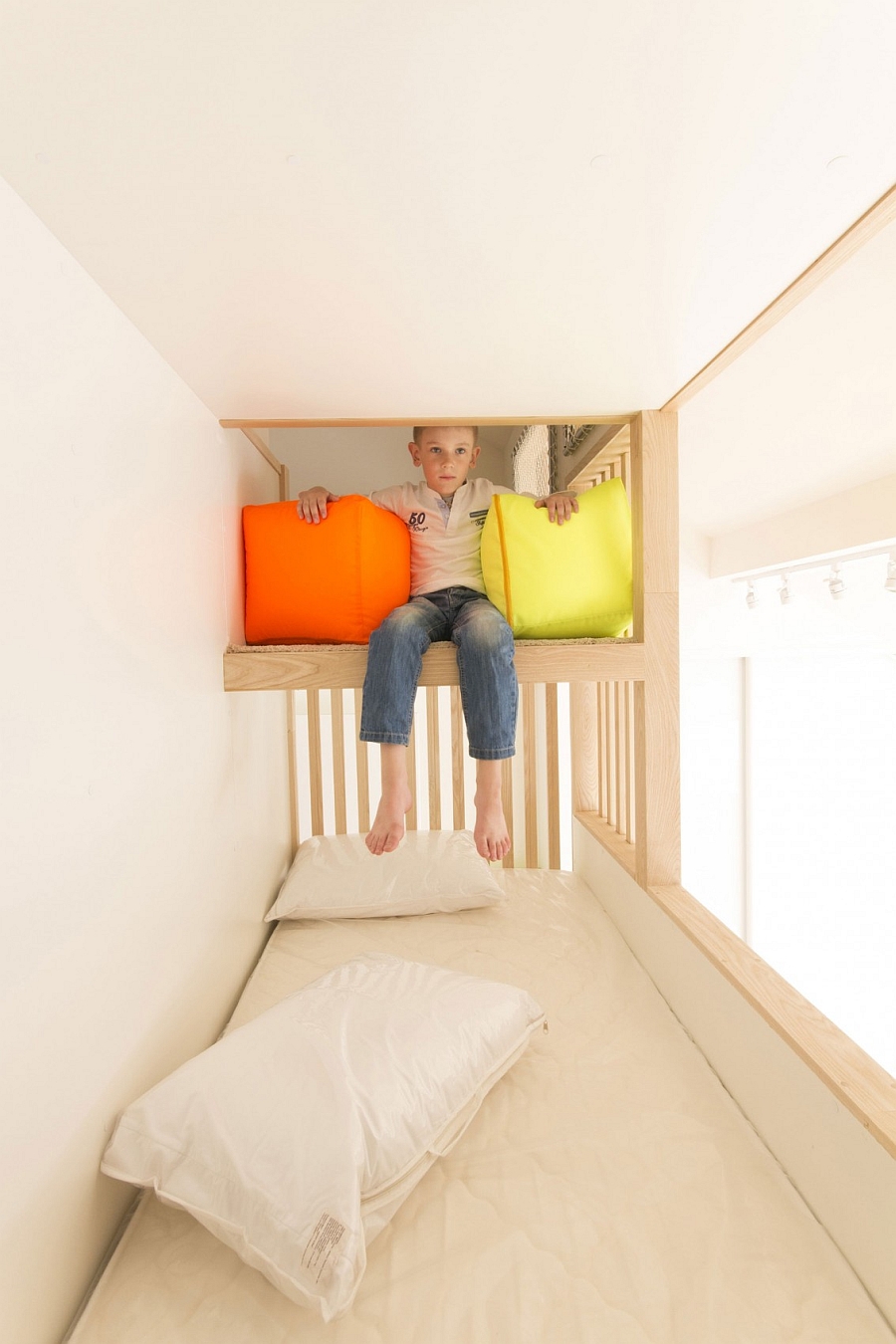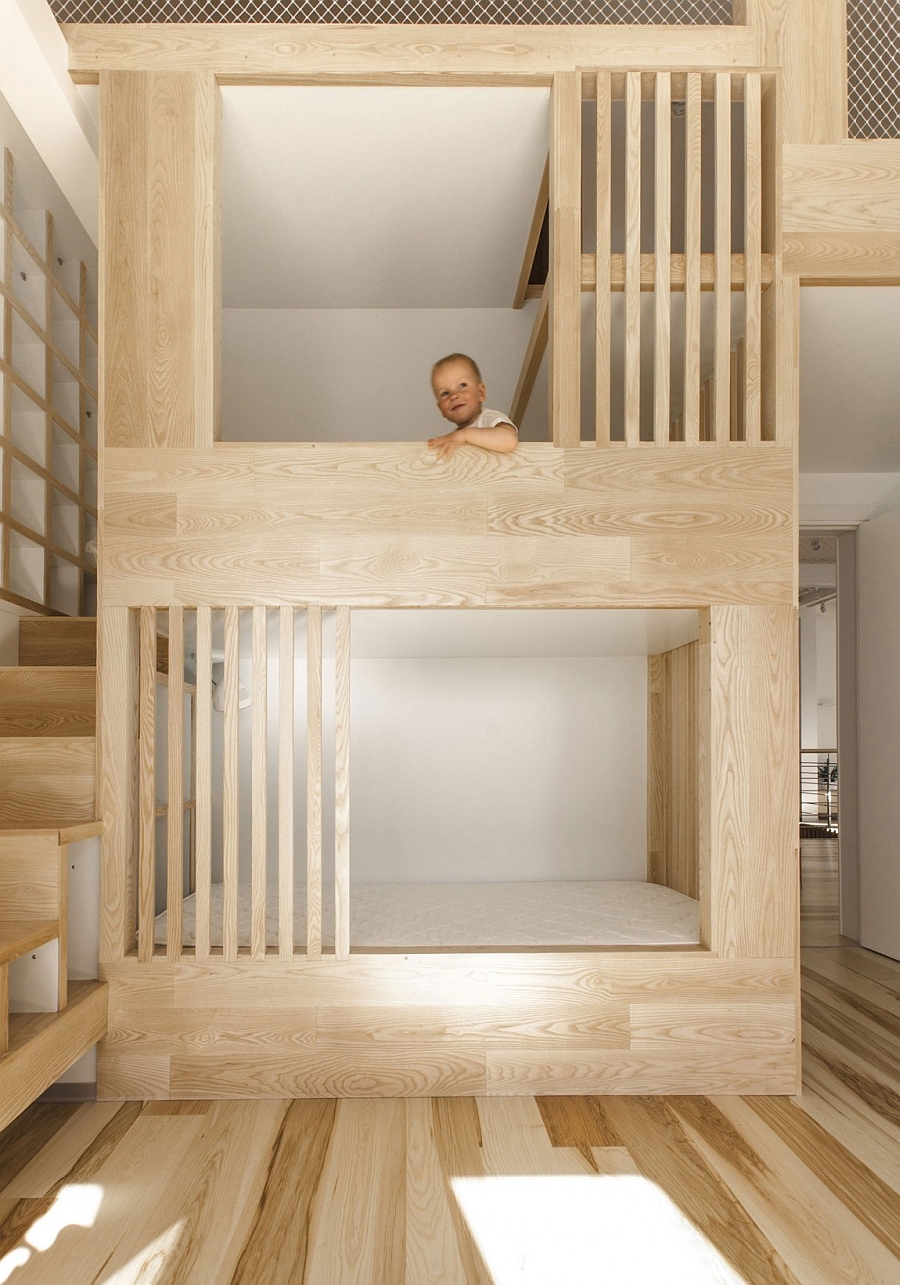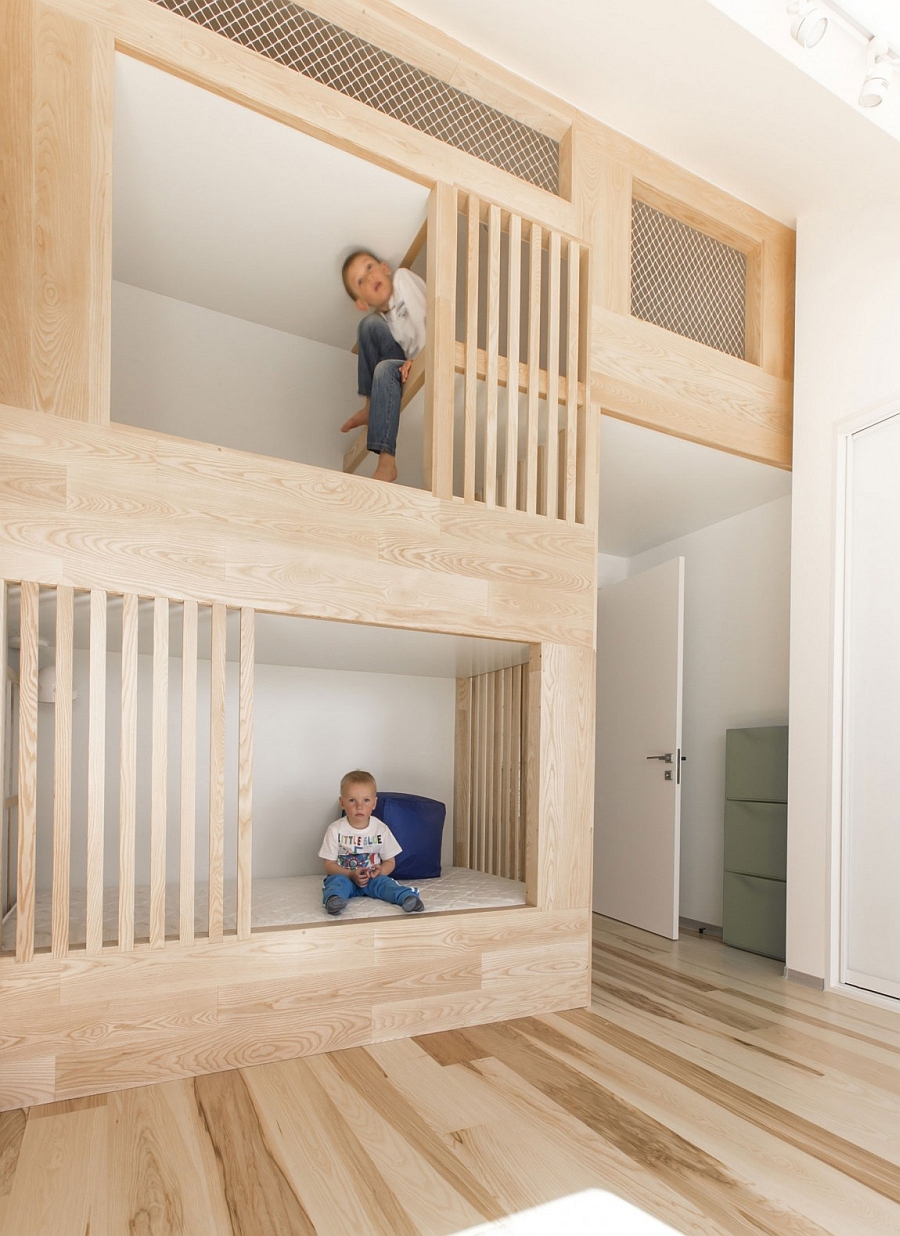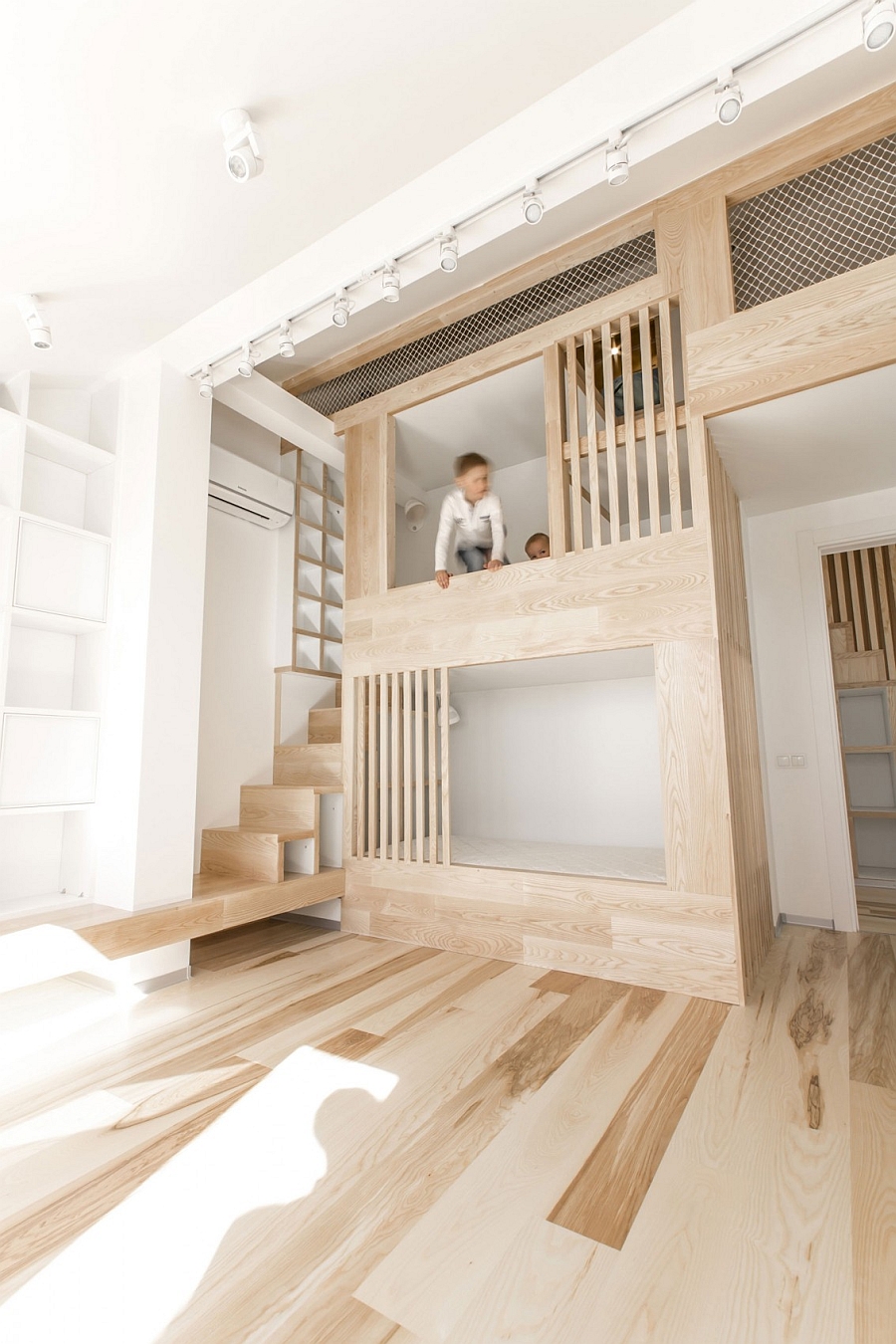 The attic has been turned into a sleek and elegant home office with stylish desk space and plenty of storage room. Relaxed bedrooms turn their small size into an advantage by creating a cozy, intimate setting, while the living areas are lit up beautifully thanks to smart track lighting and strategically placed skylights.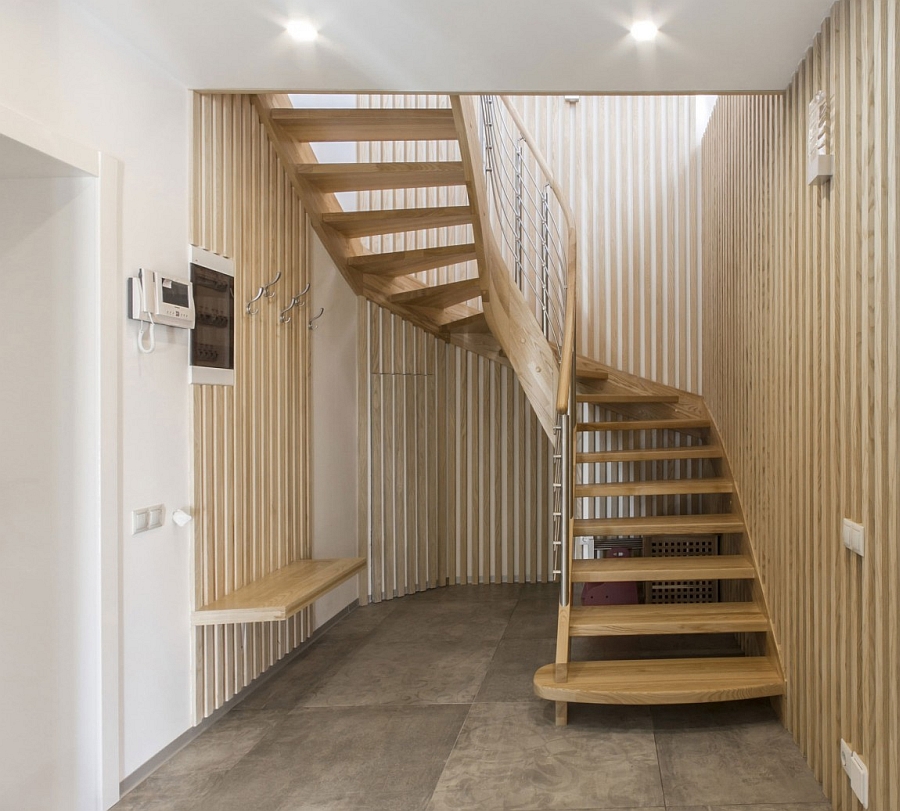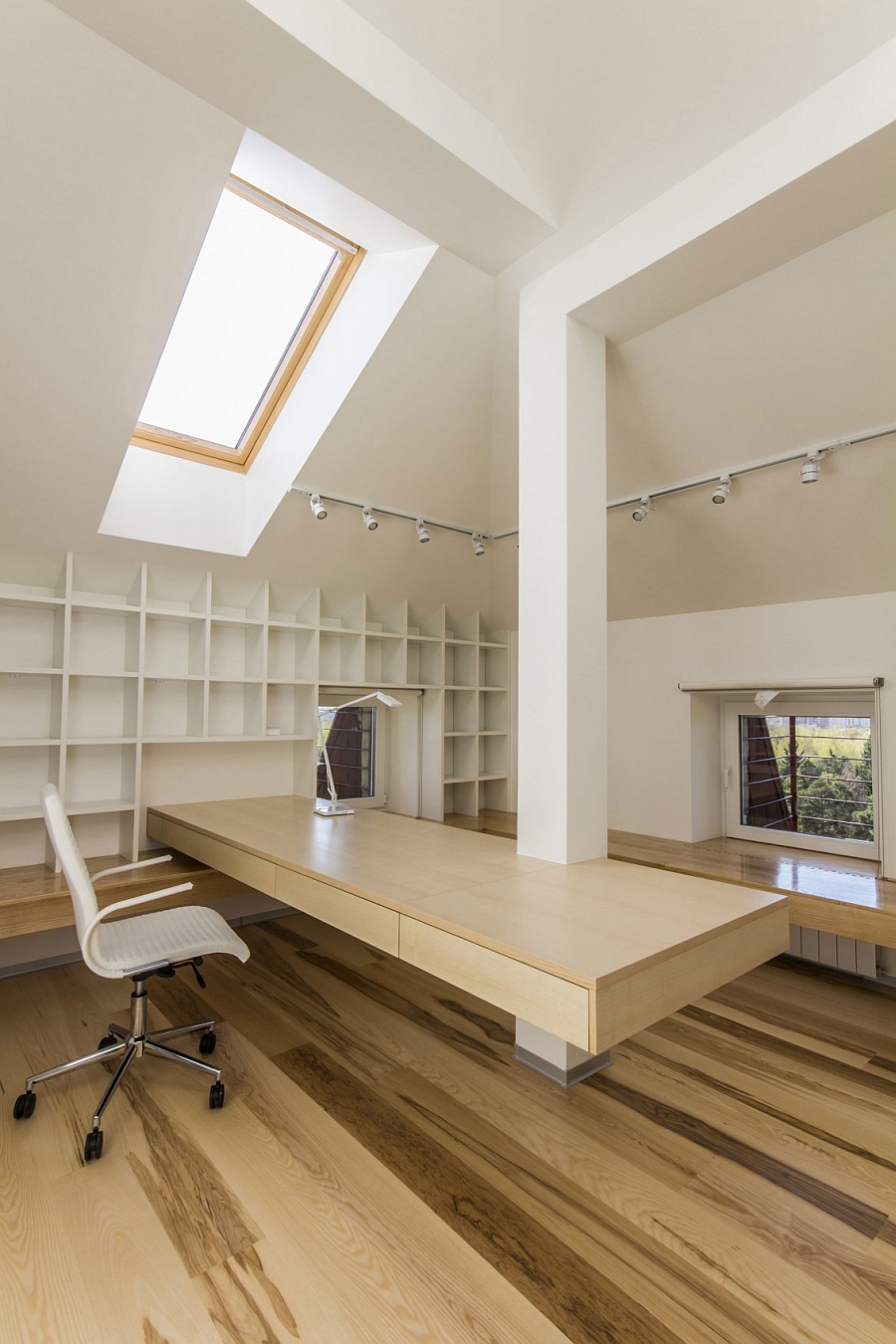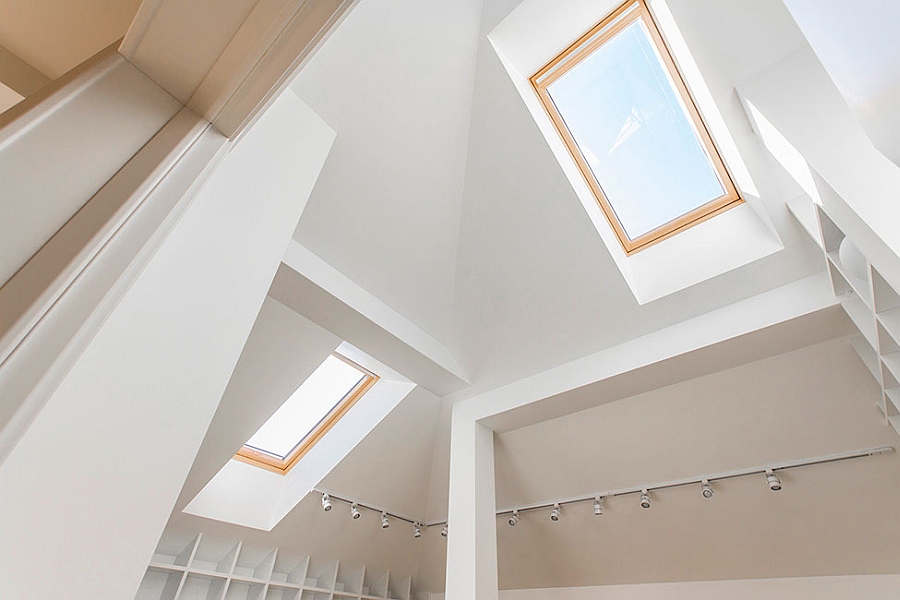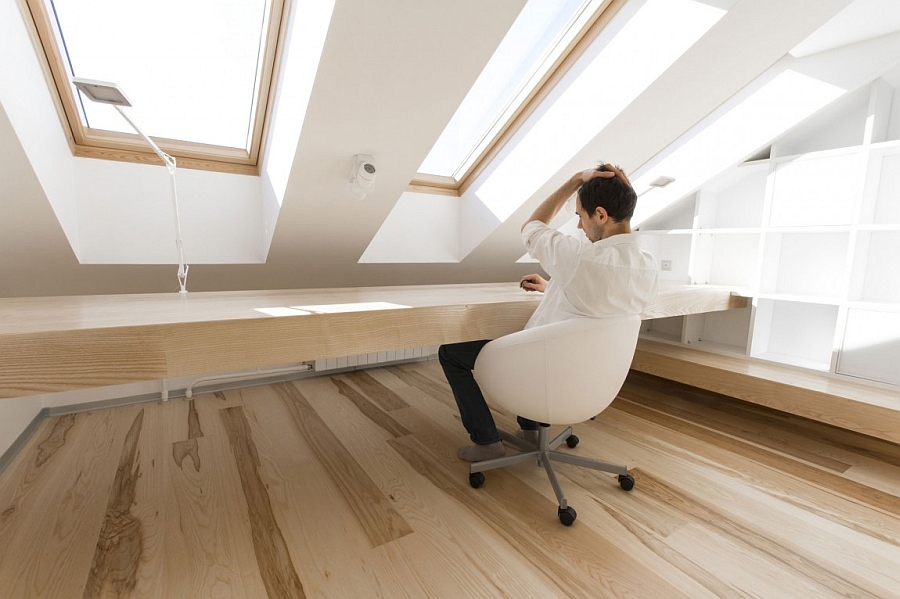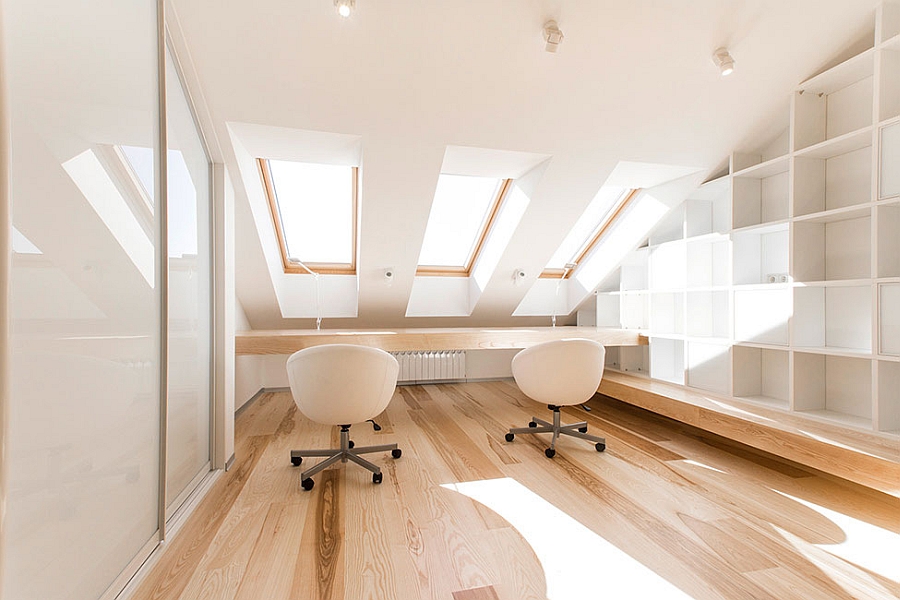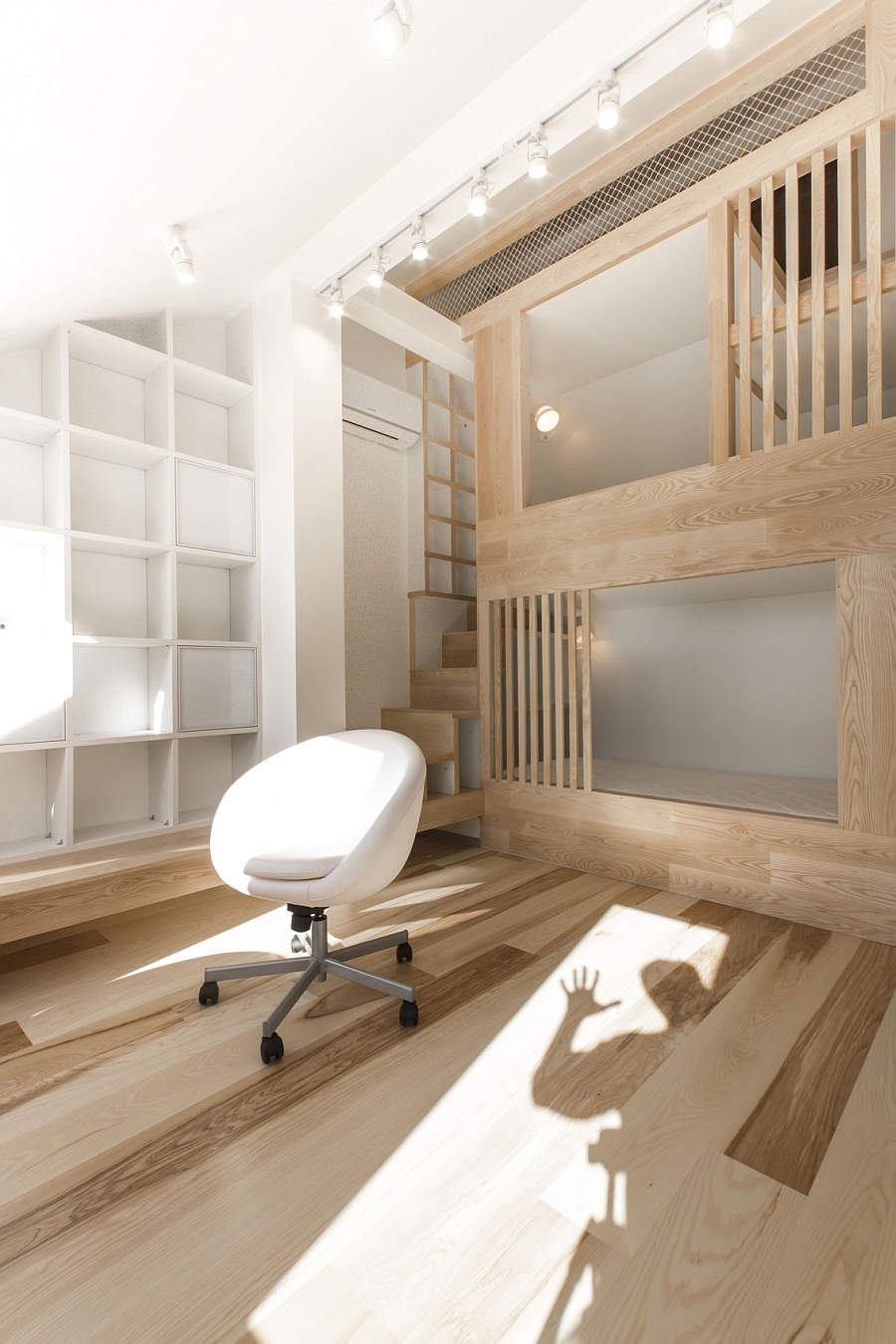 Every element of the apartment, including the curvy, wooden staircase, has been crafted to ensure that efficiency is maximized. Wonderfully concealed playrooms and playful additions like ladders give this chic Moscow apartment a fun, stress-free and stylish appeal!