Glass has become an integral part of contemporary homes and offices by providing architects and designers with a sense of flexibility and style. In fact, most modern structures heavily rely on glass to offer a seamless interface between different interior spaces and also connect them effortlessly with the outdoors. Providing a colorful and visually enchanting new layer to this glassy journey is the latest innovation from 3form that blends beautiful aesthetics with functionality and safety. Dubbed as the 'C3 Pressed Glass', these playful additions offer all the traditional advantages of glass partitions and doors while wrapping them up in a bright and vivid new package!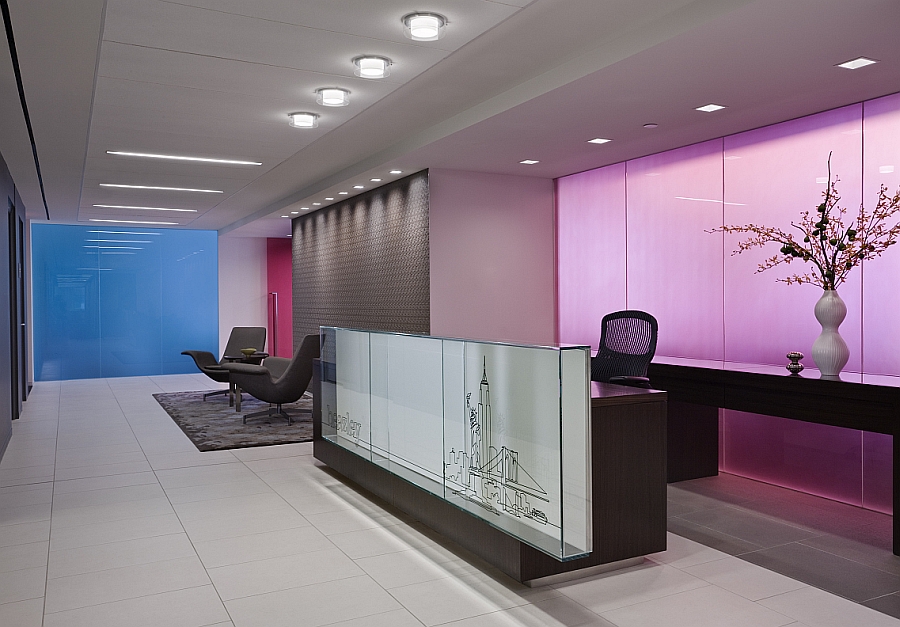 The technology used by 3form allows them to combine several different layers of glass in varying colors and shades to create a sturdy material that is a composite of the singular colors. This innovative technique is accomplished using a material called Ecoresin Colors, which gives designers an ability to alter the hue, shade and the overall appearance of the glass with ease. One can even add patterns and intricate designs to create a truly impeccable and innovative interior.
We obviously love these colorful additions that have been used in Beazley's New York City office. Redefining the way glass is used in home and office interiors, C3 pressed glass promises to present the world around you in a whole new light while ensuring that the space stays both open and well-ventilated.