Australia has a habit of producing the most audacious, creative and at times expansive homes that we have stumbled across. And yet they all have that typical Aussie flavor with an interior that is rich in varied textures and seamlessly connected with the outdoors. Located in Wandi, Perth, Australia, Brindabella is a smart, private residence that incorporates all these traits that we've come to expect from a house Down Under. But this ingenious residence built by Webb & Brown-Neaves takes things a step further by brilliantly combining modern and rustic design elements to fashion a home that has a style of its own!
The designers of the home wish to dub the typical style that its interiors exude as 'rural rustic', and that definitely is not far off from the truth. Yet, the genius of its design lies in incorporating these rustic elements and textures without disturbing the overall modern vibe of the space. Spread across two different levels, the Brindabella can easily function as two self-contained houses and captures the current trend of smart, multi-generational homes. The lower level features a living space that steals the show with a unique coffee table and some smart wooden decorative pieces.
The adjoining dining area also grabs your attention, thanks to the amazing textured wall that makes up the backdrop and a sleek, two-sided fireplace that also serves as a sunken lounge on the other side! A contemporary kitchen, master suite and a private outdoor courtyard complete this level.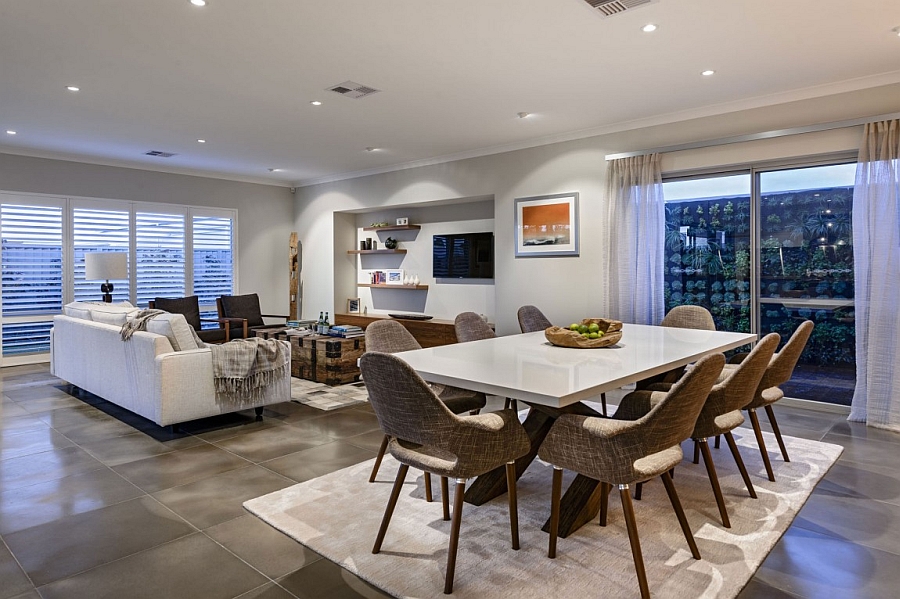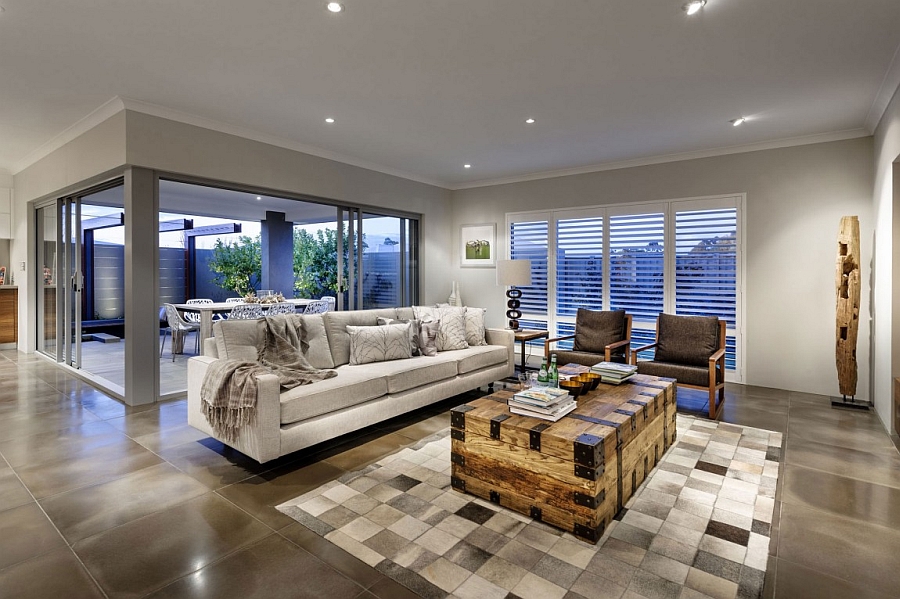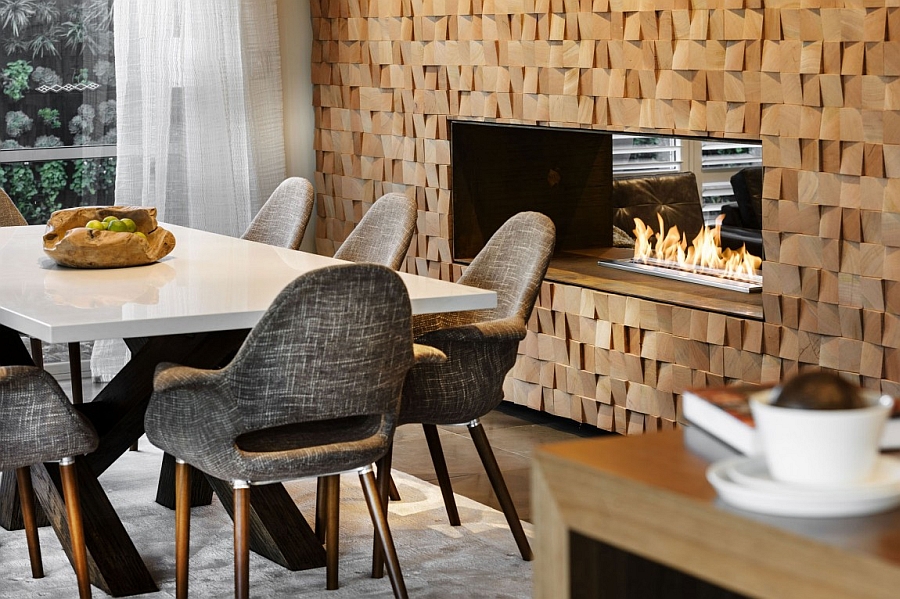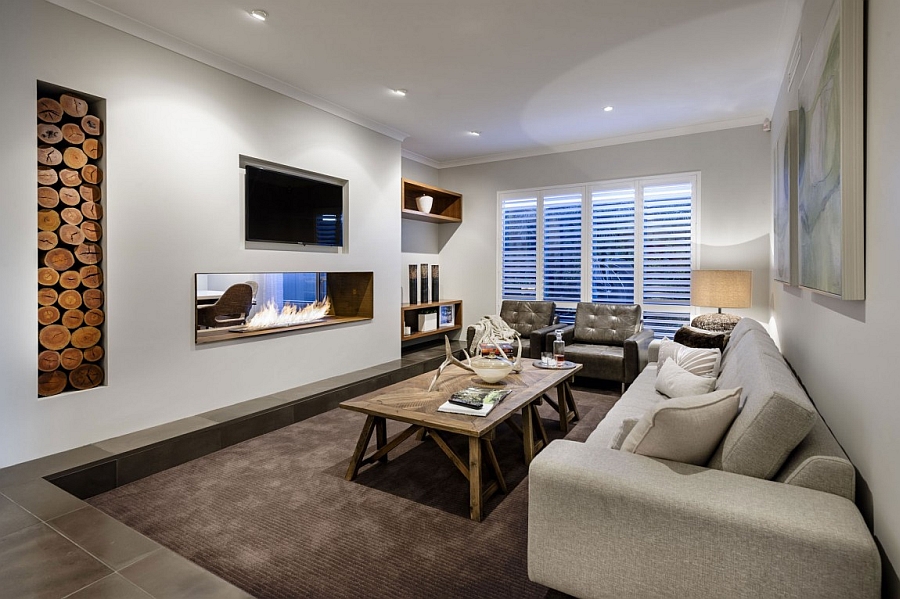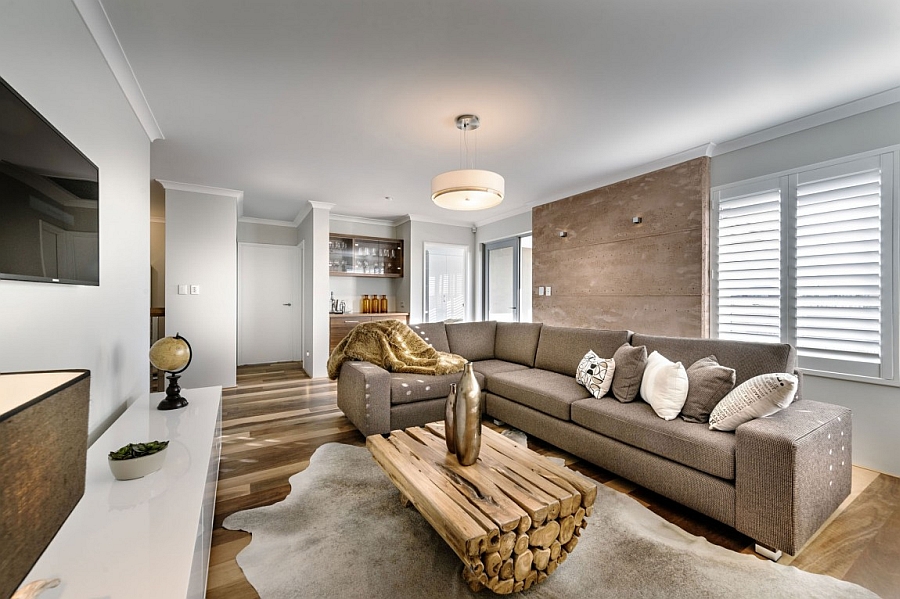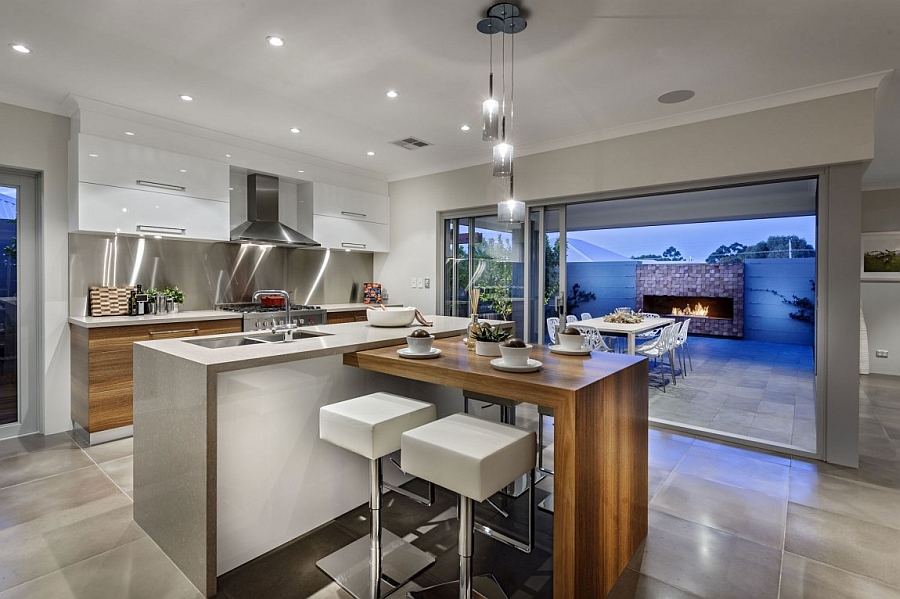 The top floor comes with an optional kitchenette, laundry and 3 additional bedrooms along with bathrooms. Combining sleek decor with rustic accessories and cozy fabric additions, the Brindabella provides a soothing retreat deep in the heart of the Perth that could be yours for $541,300!