We love throwing an odd curveball or two while decorating the house, as it adds that 'it' factor to the space and ensures that the interior is not too monotonous. While symmetry and coherence are great, there is ample space for the exciting, unusual and remarkable in the world of interior design. Ushering in some much needed geometric contrast to contemporary interiors that feature an overload of simple, straight lines, the latest decor additions from Arketipo Firenze steal the show with their ingenuity. The twin wonders that grabbed our attention constitute a snazzy bookshelf and a stunning mirror that enliven the room and start conversations!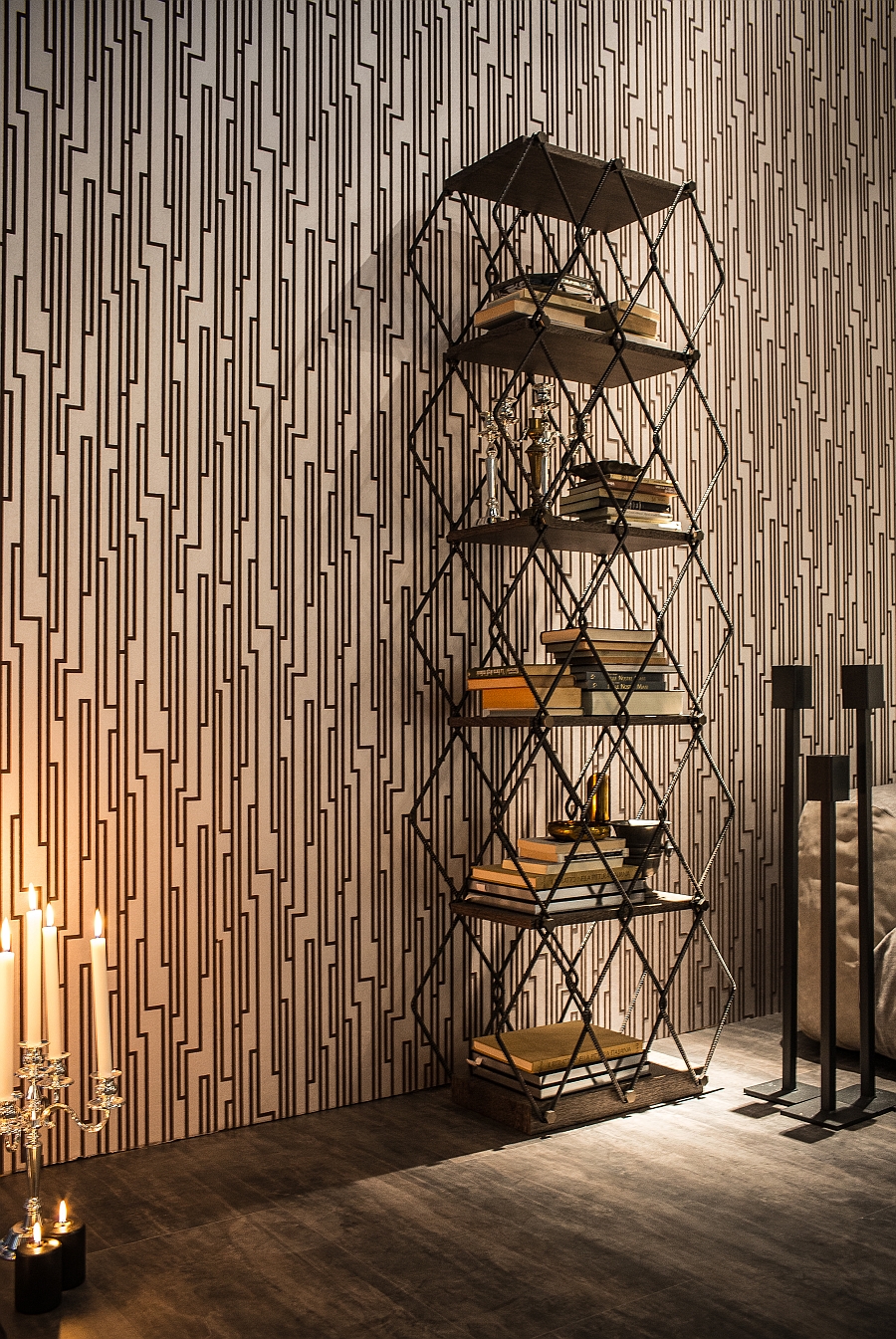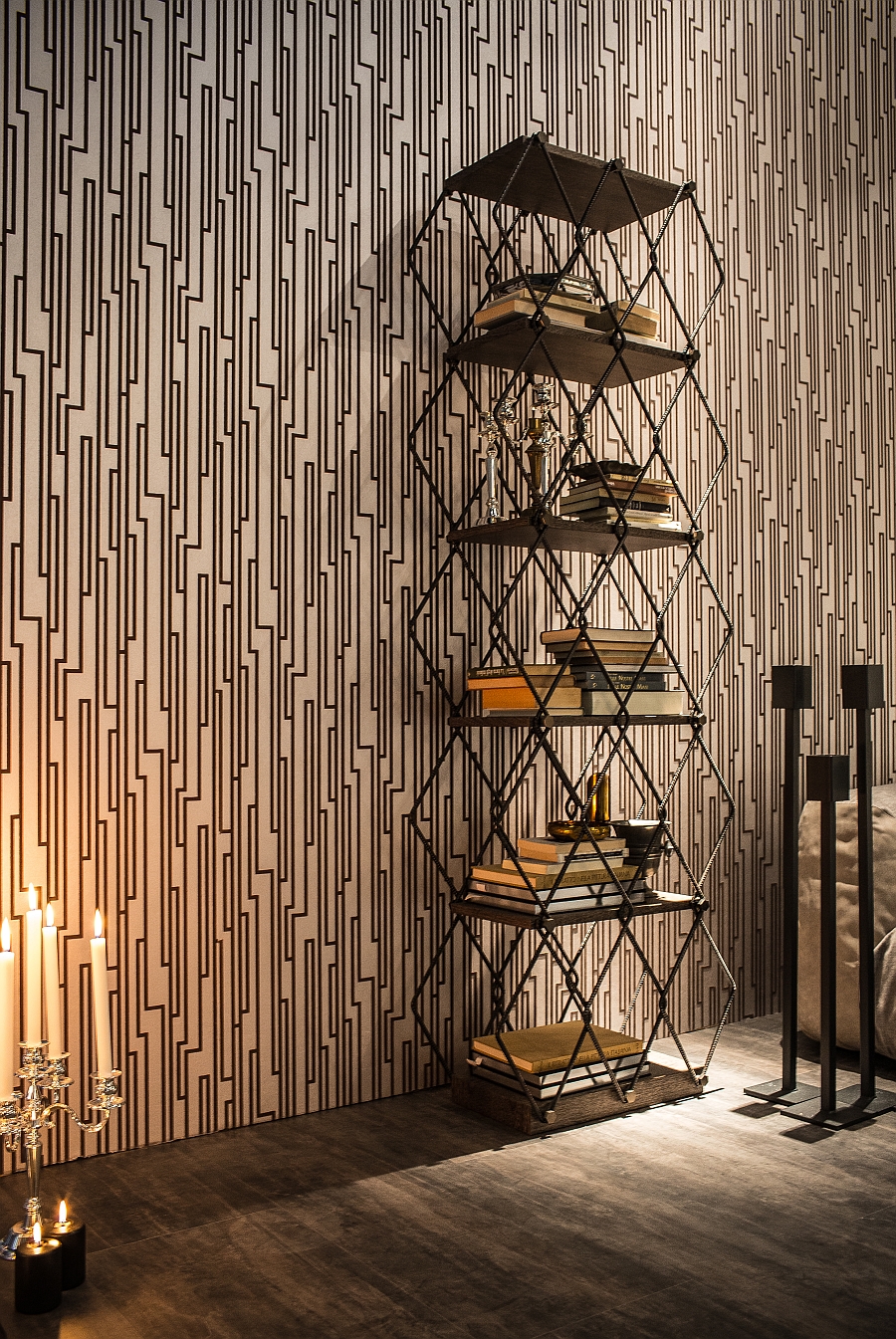 Decorating with geometric decor has become a sought-after trend in 2014, and design experts predict it will continue in the years to come. Bringing a unique rhomboidal shape to your home that beats simple curves and squares with ease, the Lady Bird Bookshelf designed by Giuseppe Viganò is indeed a showstopper. Crafted using a raw metal frame and shelves made out of Emperador marble, moka oak, Canaletto walnut or sucupira wood, the bookshelf doubles as an eye-catching display area.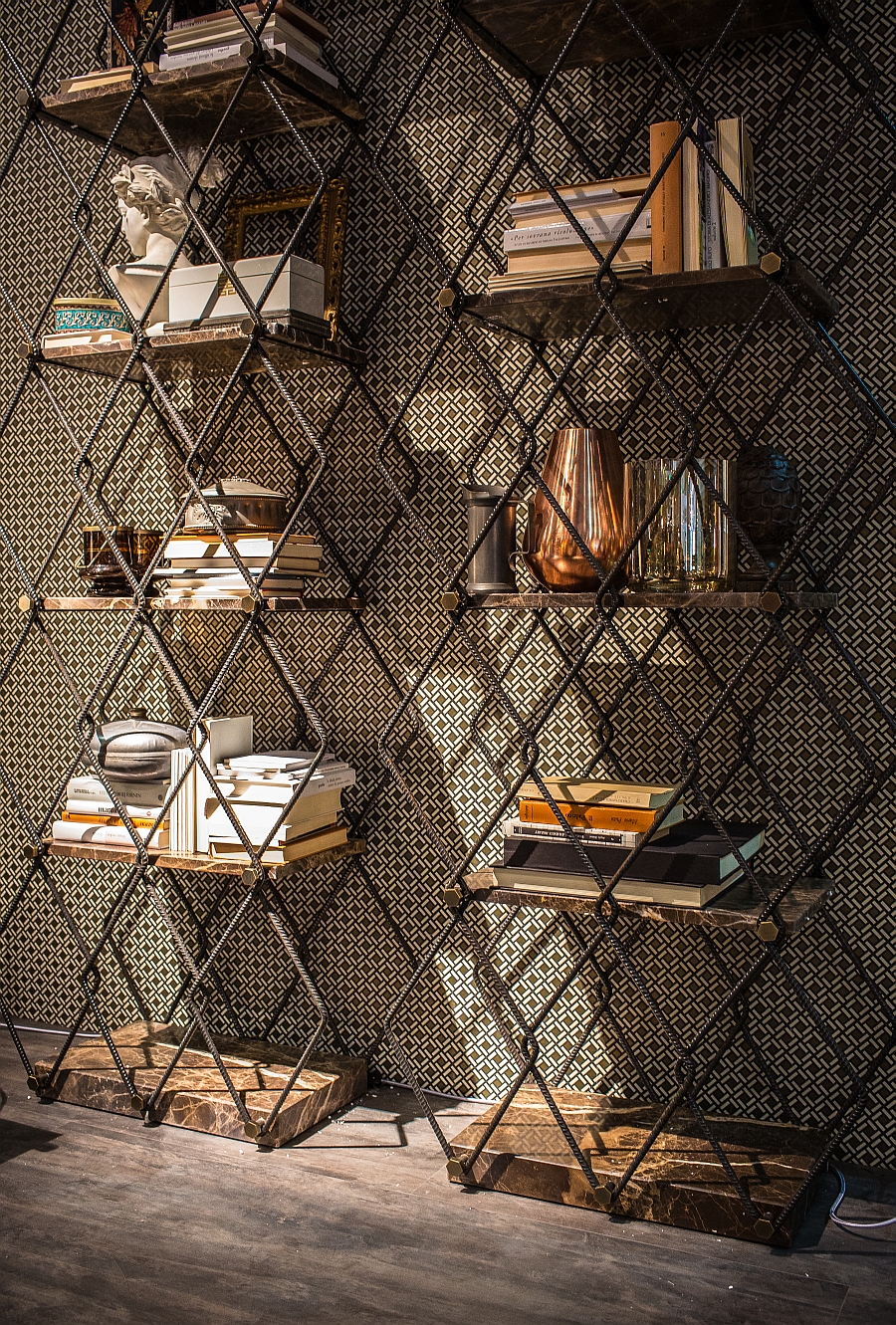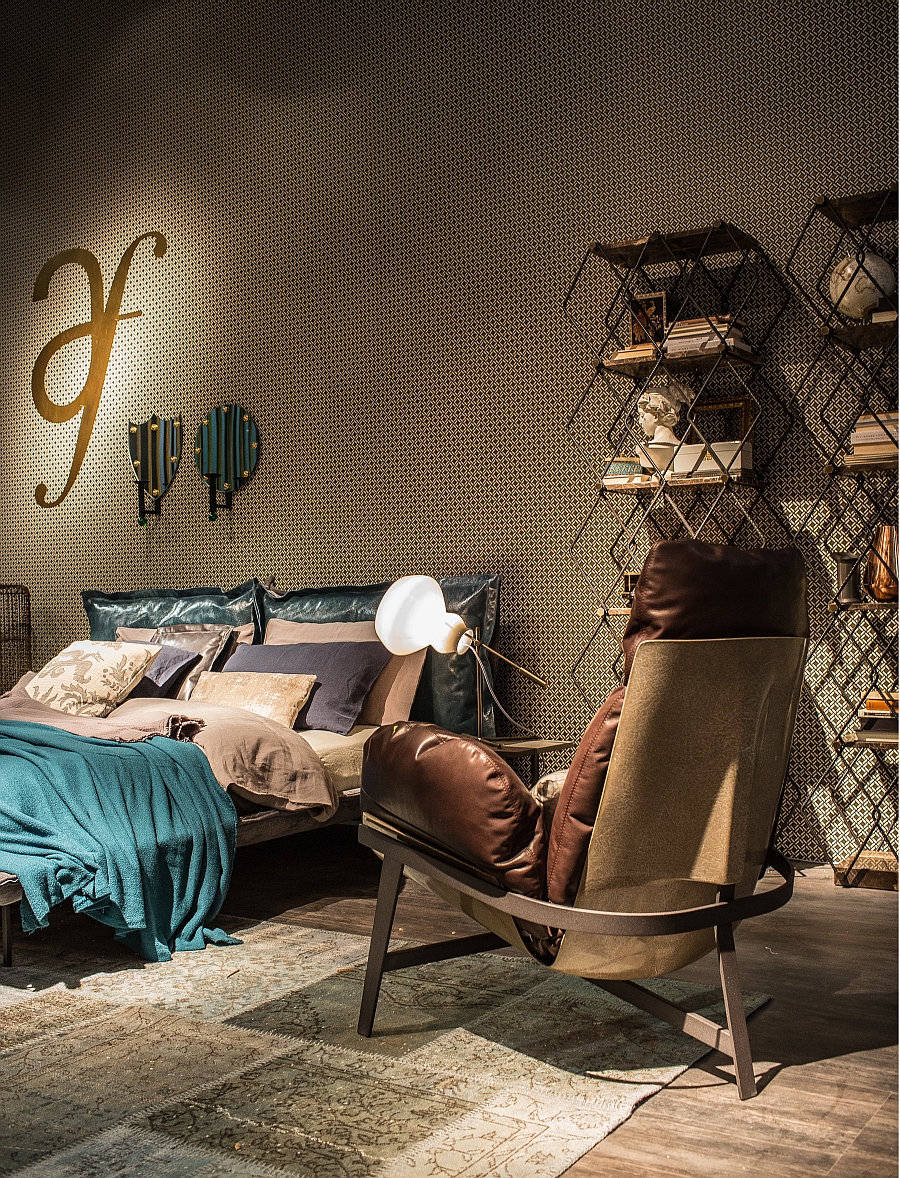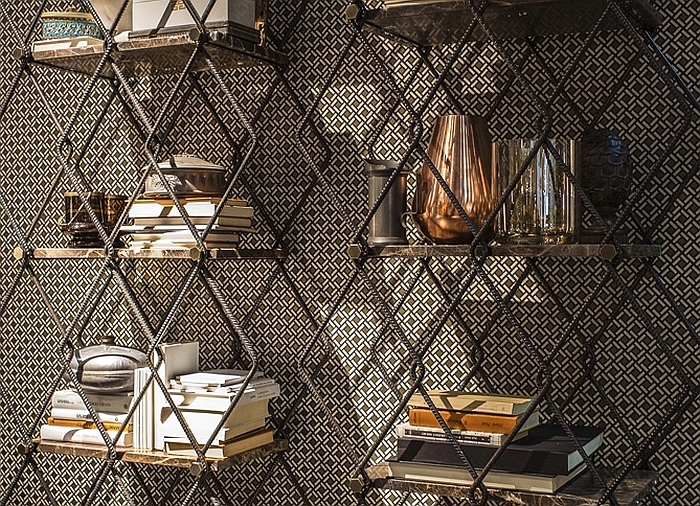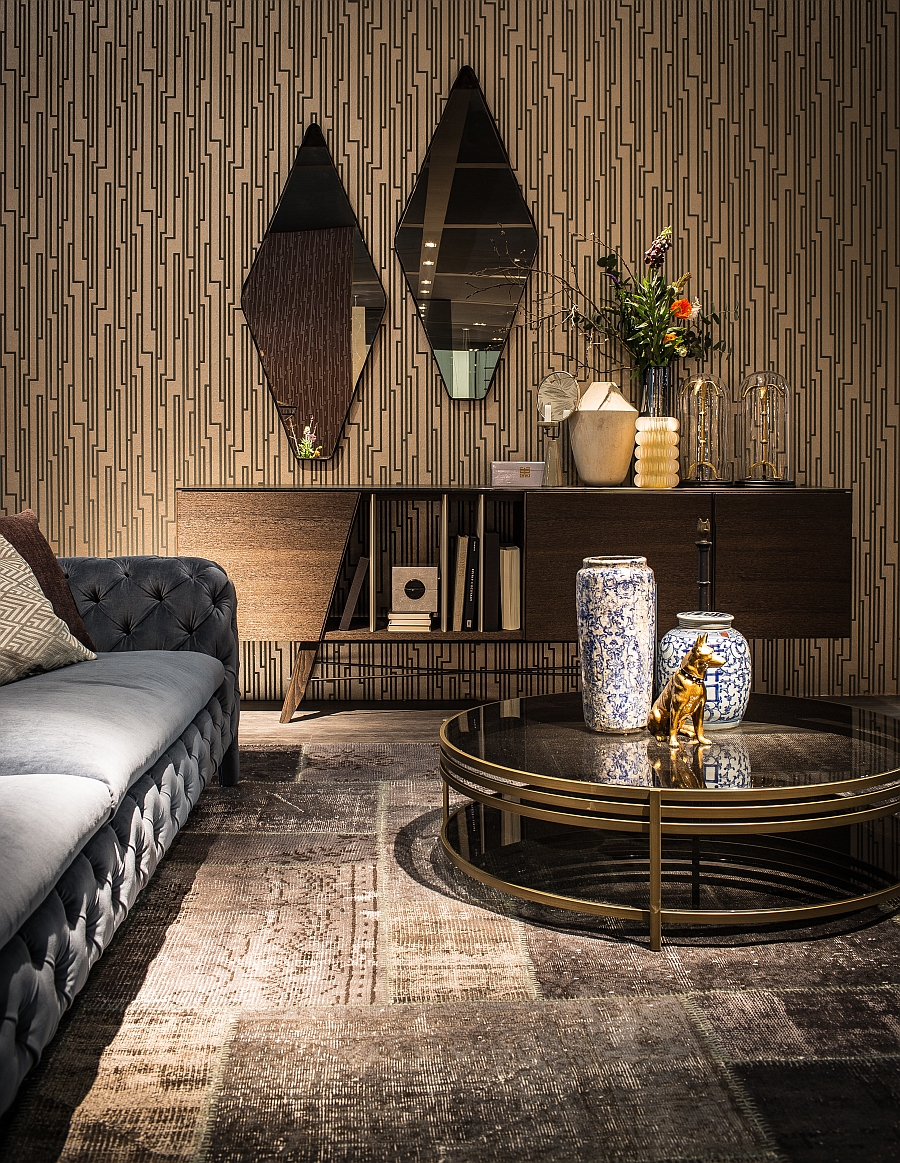 While Lady Bird brings in both geometric and textural contrast to the room, the rhombus-shaped mirror dubbed Vanity Fair designed by Gino Carollo adds a touch of Hollywood Regency with its glittering demeanor. Simple, exquisite and exclusive, both of these sculptural additions complement each other perfectly and can be used individually as well. The unmistakable Italian flair of the decor is the icing on the cake, making them even more irresistible!