Part of a 1906 heritage conversion building, this fabulous loft-style apartment in Vancouver was redeveloped and redesigned as part of a larger project way back in 2007. Over the years, it has undergone further changes, and spread across 975 square feet, it offers a stylish and relaxing hub in the heart of the city. The penthouse loft promises some amazing views of the Vancouver city skyline, and a 400-square-foot private rooftop deck allows you to take the party outdoors after sunset as you enjoy the many glittering sights and sounds outside.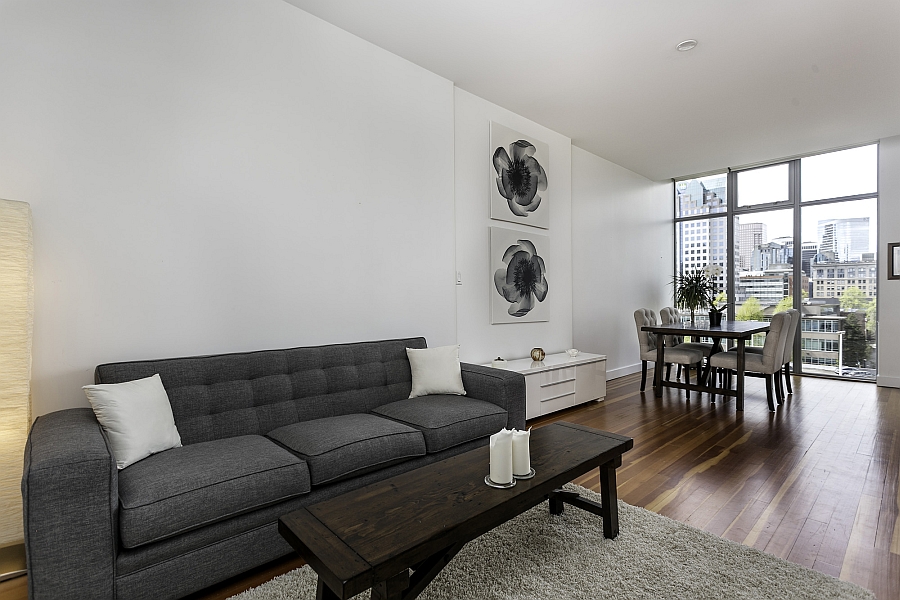 The allure of spending more time outside on the rooftop deck is obvious, as it comes equipped with a cool, relaxing lounge, a smart fireplace for those colder winter nights, and even a barbecue area that ensures you can easily host a weekend party without any hassles. But the interior is equally impressive, as an open living area, a smart dining space and a contemporary kitchen welcome you gleefully. The design of the apartment is both trendy and space-conscious with additions such as the sleek wall entertainment unit in the living area and the mobile kitchen island.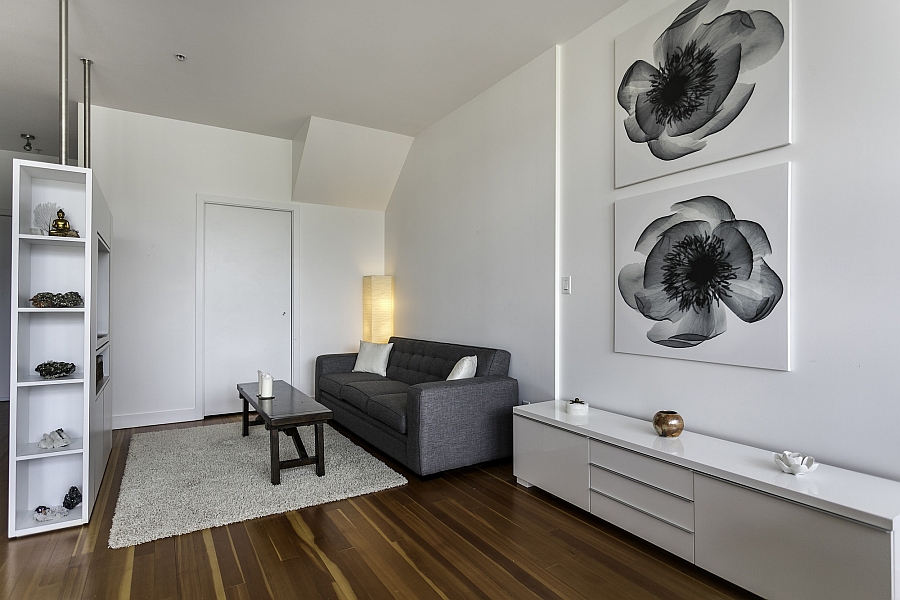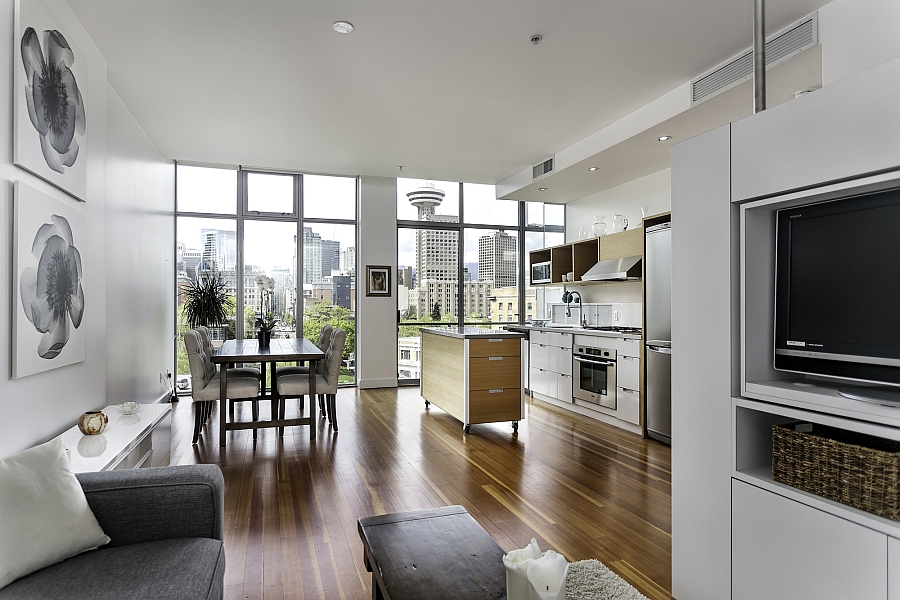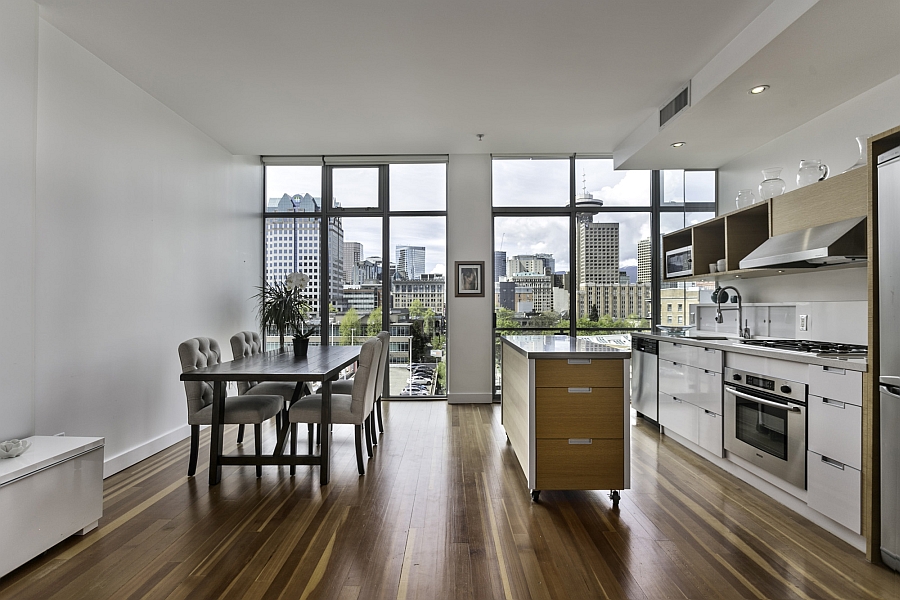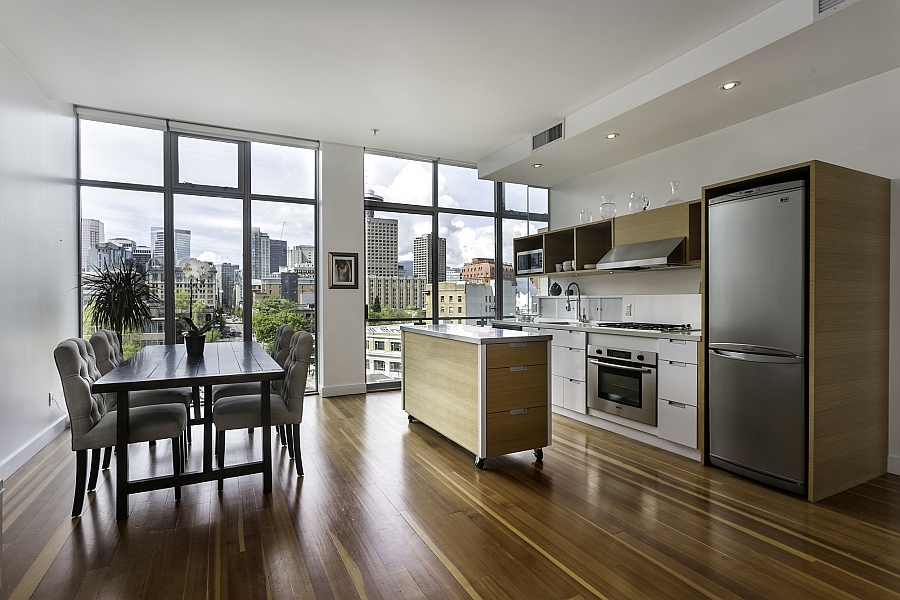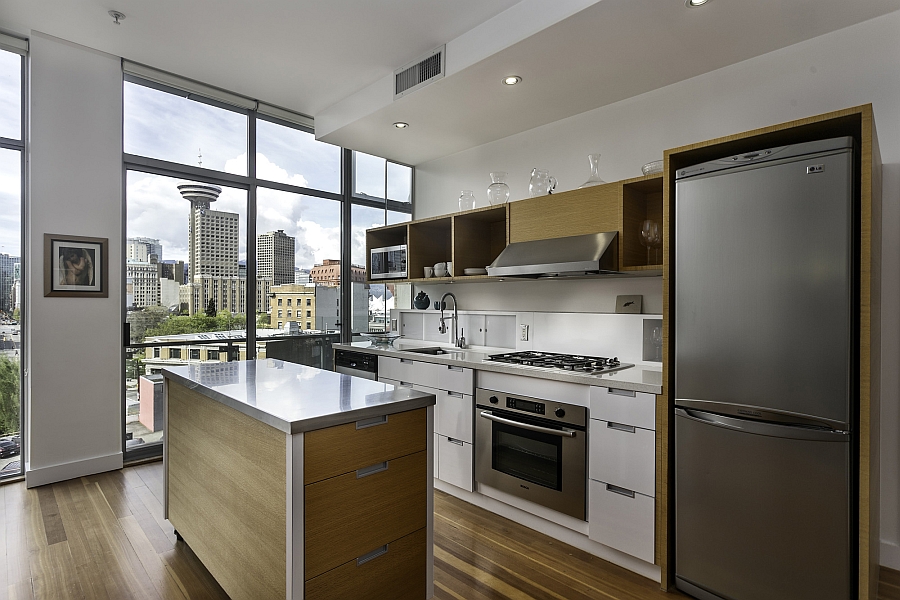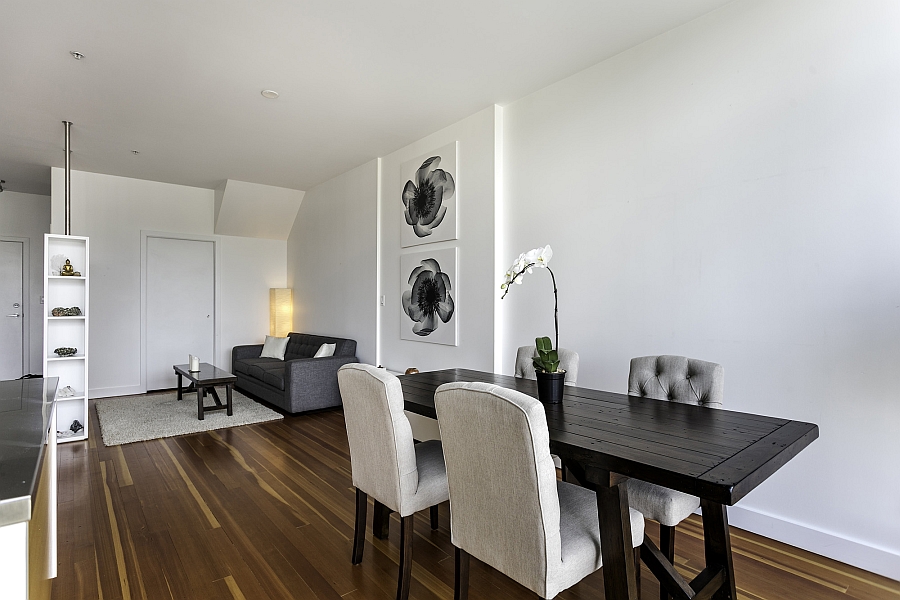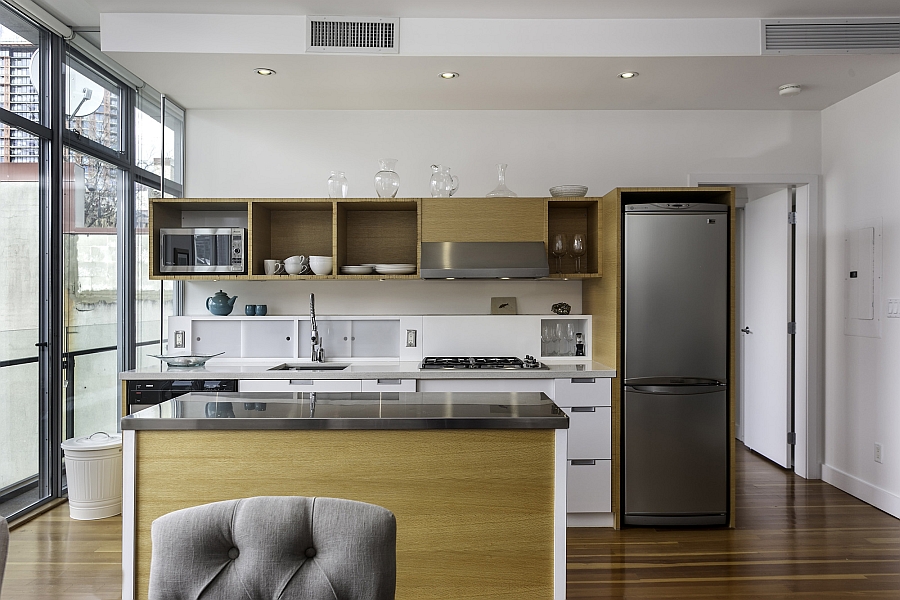 A high ceiling lends an appeal of airiness inside the home even as the relaxing bedroom and the Italian-styled bath are built to complement the busy, urban lifestyle perfectly. Listed by Albrighton Real Estate, this $799,000 home is ideal for those looking to find a lovely retreat amid all the hustle and busy of Vancouver.