A TV wall unit is almost a must in pretty much any modern living room. Some of us even wonder what the focal point of our living room would be if we took the television away. I know all the decor in my living space is pointing towards that one big box! But the living room wall unit can be a lot more than just a place to put the TV, along with its many modern-day accessories and a few decorative pieces. The Online Wall Unit by Decoma Design for Jesse is a perfect example of a stunning, sleek system that organizes and serves your every need with maximum aesthetic quality.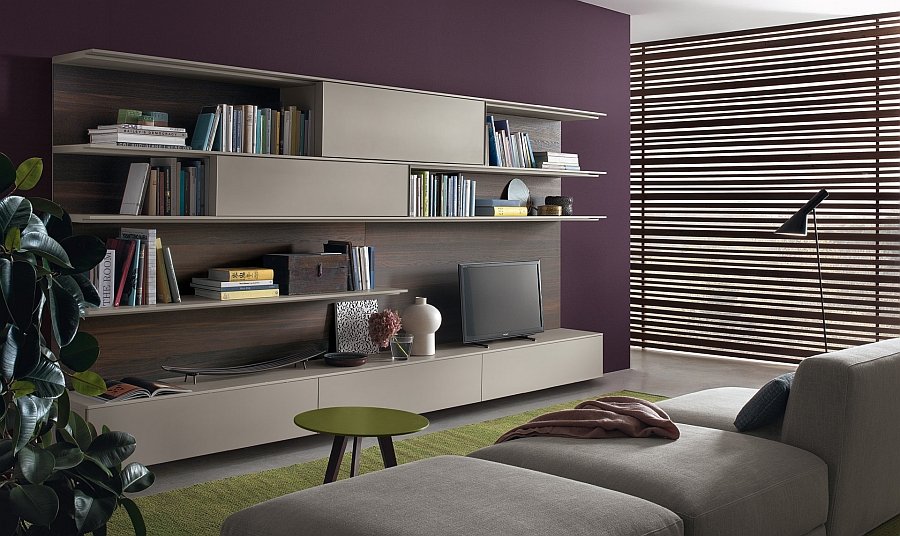 One of the characteristic traits of the Online Wall Unit is the visual lightness that each composition exudes. This is a wall unit system that is 'truly and entirely on the wall', ensuring that it is a perfect fit even for the small living room in a stylish bachelor pad or studio apartment. Complete with an array of floating shelves and uber-sleek cabinets, the entire unit has a sense of openness about it. Making complete use of the vertical space on offer, the series features invisible sliding tracks, doors that slide without any contact with the shelves.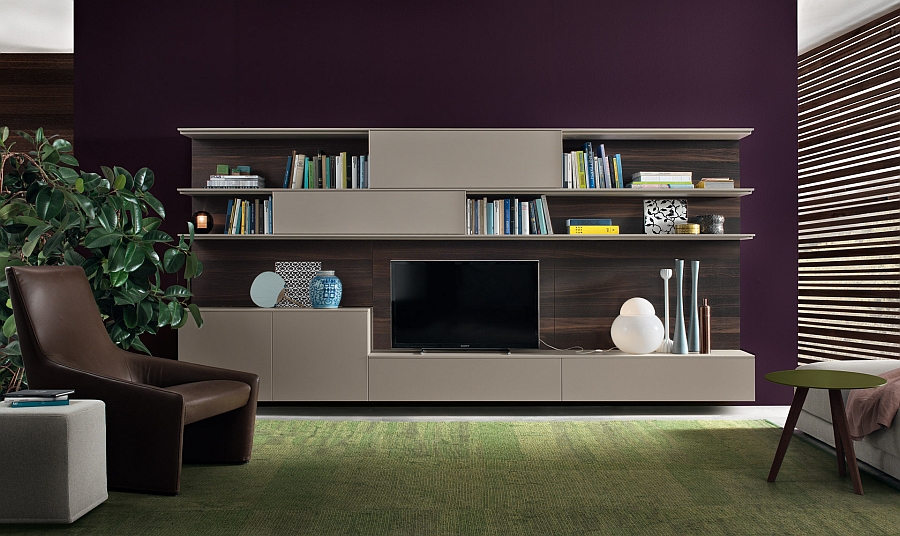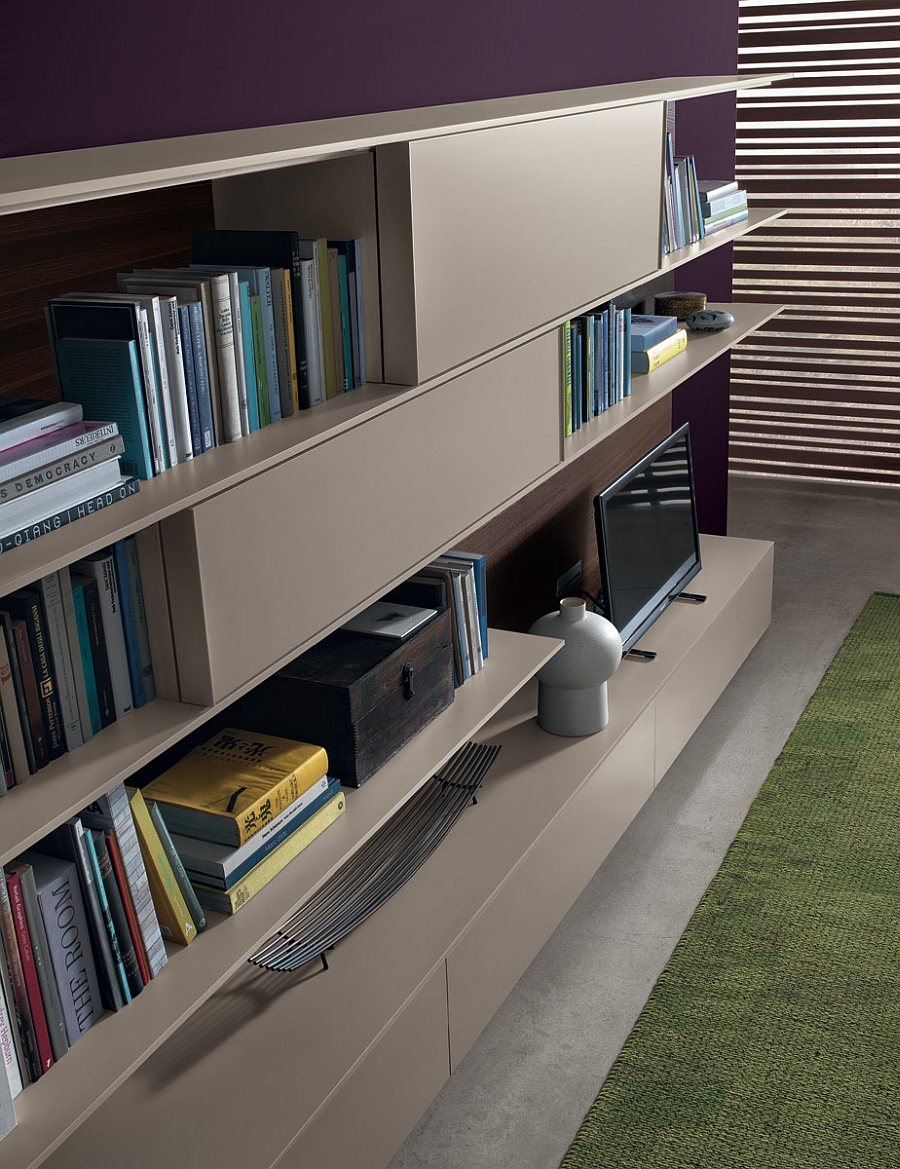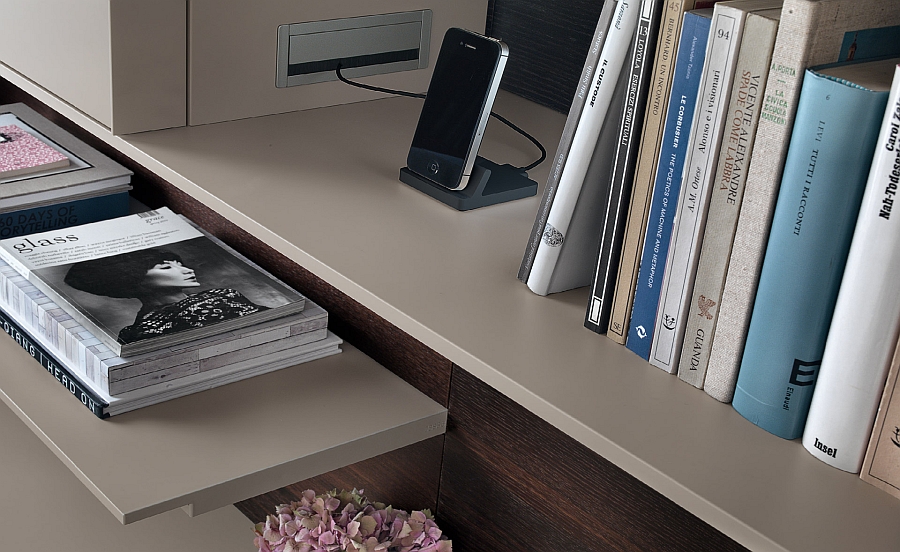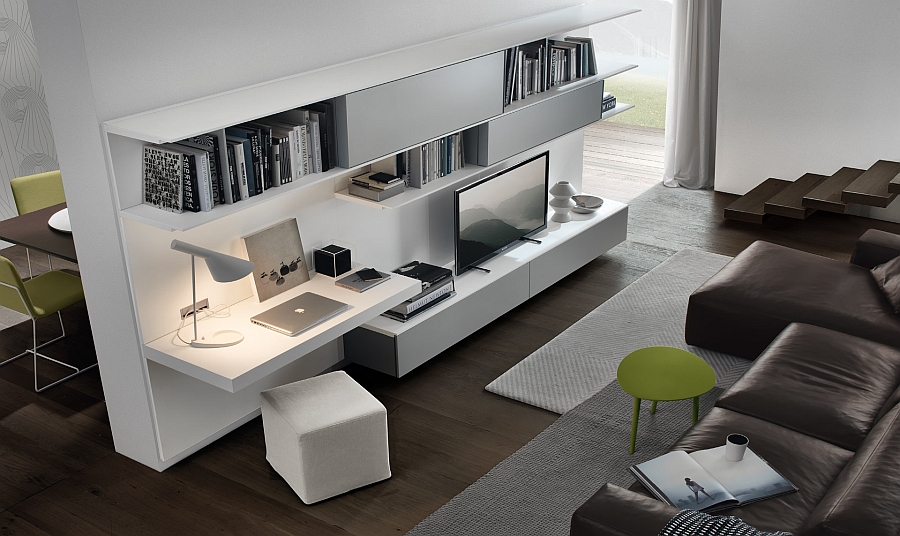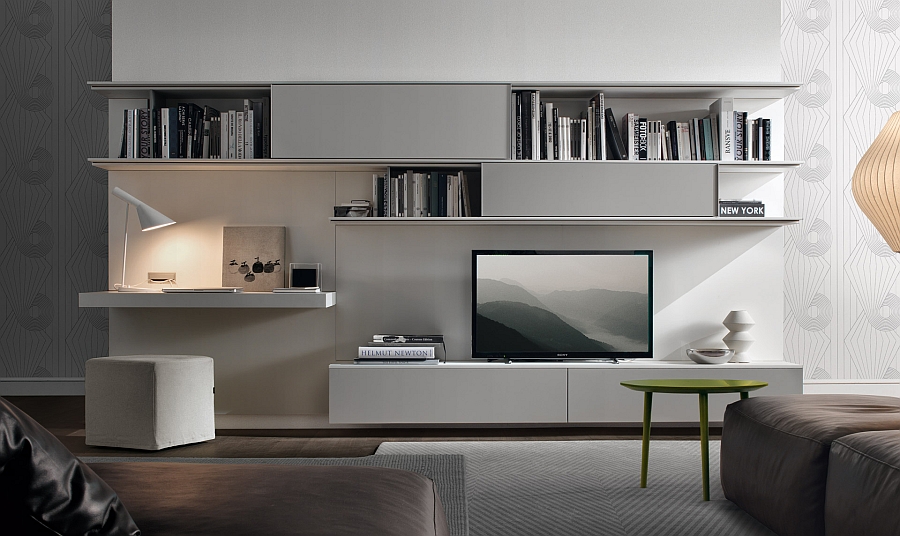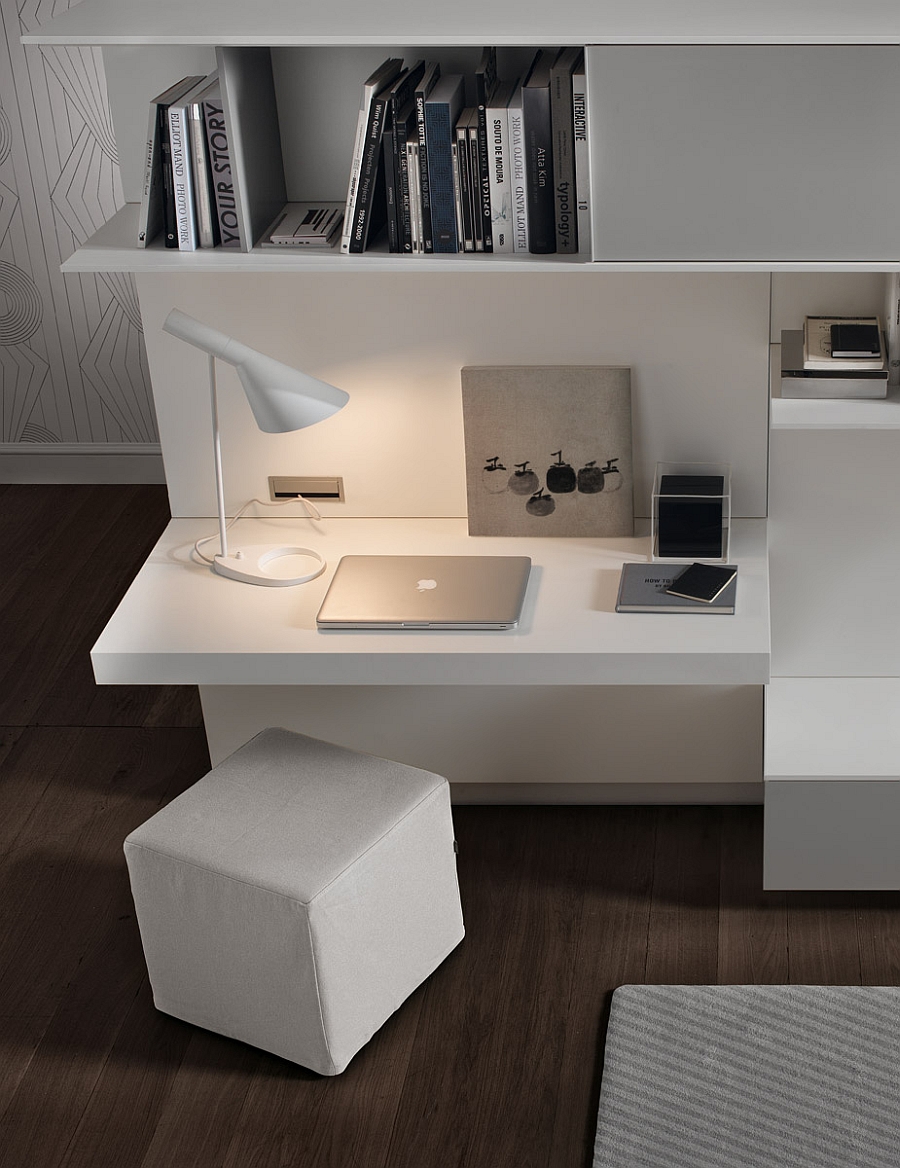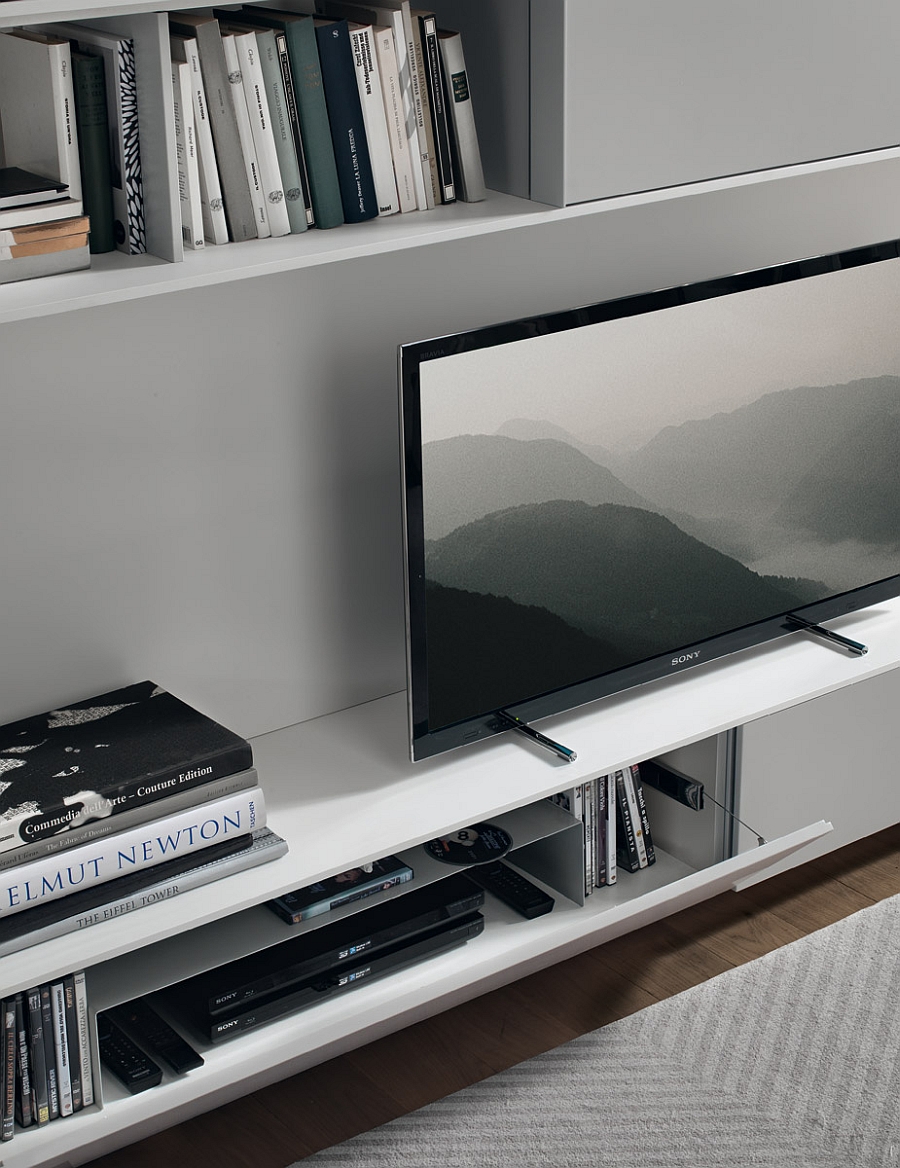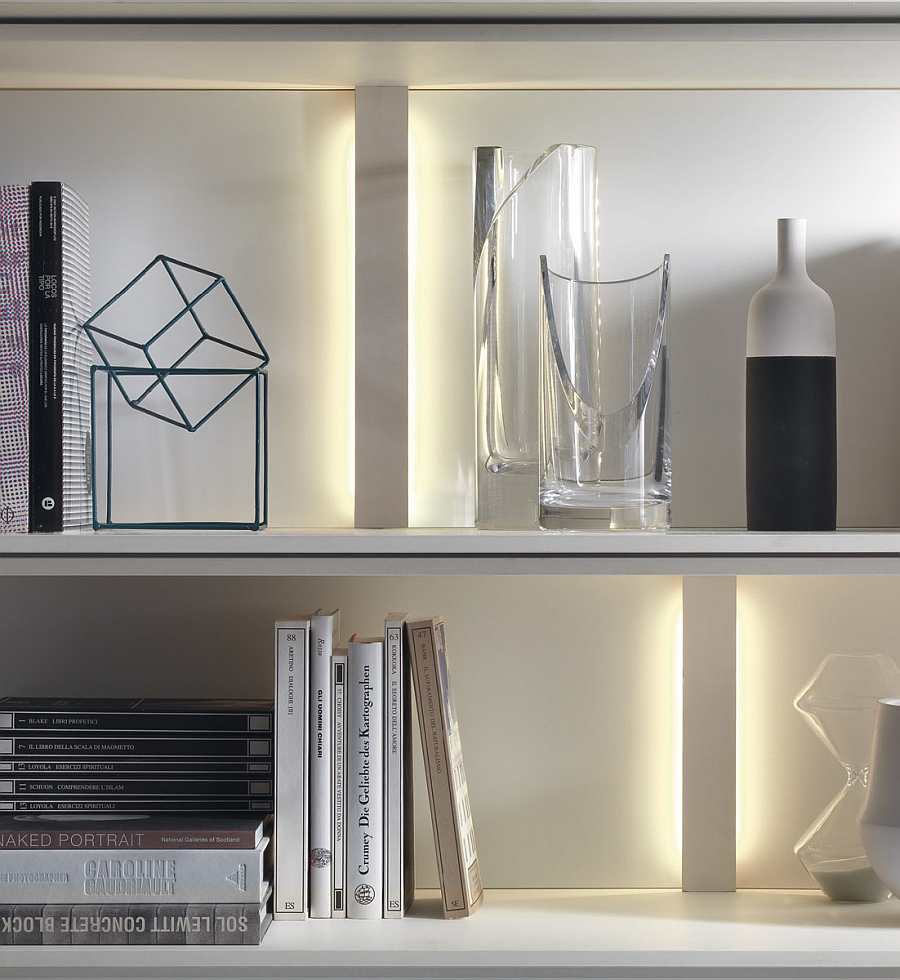 The connectivity cables to your flat screen TV, audio and video devices are also concealed in an appealing manner to ensure that there is absolutely no clutter of wires anywhere. Yet, you can use the many charging and connectivity ports to even charge up your smartphone and iPad with ease, and there is even a home workstation that comes along with the snazzy wall unit. Elegant and ergonomic, this latest living room system from Jesse sure is going to be the showstopper the next time you have friends over!