We are often so focused on interior design and decorating that we tend to ignore the exterior of our home. The façade of a building is what gives it a sense of identity and lets it stand out visually from its surrounding structures. And contemporary architecture is all about crafting the perfect silhouette that not only offers a sense of individual style, but also effortlessly interacts with the landscape around it. Designed with an air of exclusivity by Dietrich – Untertrifaller Architekten, House LK in Austria epitomizes this trendy new approach by utilizing two cubic structures that are stacked on top of one another.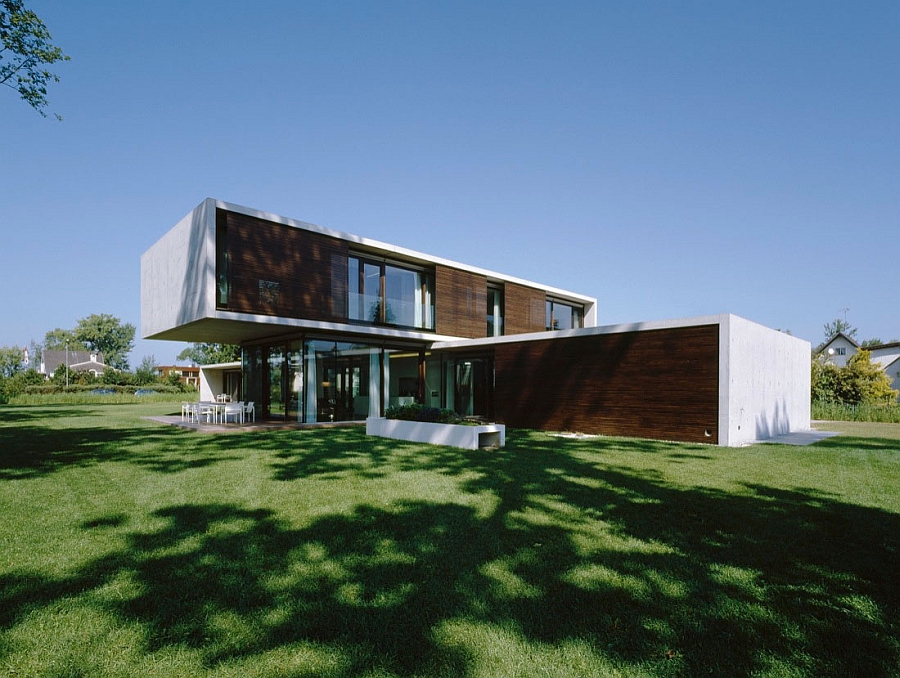 Simple straight lines and smart cubic structures have become an integral part of contemporary design in the last decade or two, and House LK embraces this approach while presenting an interesting textural and visual contrast. Exposed raw concrete walls are combined with large glass walls and wooden slats on the outside to blend the visually heavy elements with lighter elements. This approach also allows the architects to create a series of spaces that alternate between complete privacy and a sense of openness.
A semi-minimal living space, kitchen and dining area located on the lower level are connected with the lush, green backyard in an unabated fashion, while the top level with the bedrooms and the bathrooms provides a serene and personal refuge. Elegant decor additions like the sizzling Caboche Chandelier enliven the home, and scenic views of the beautiful lake in the distance help complete this tranquil getaway.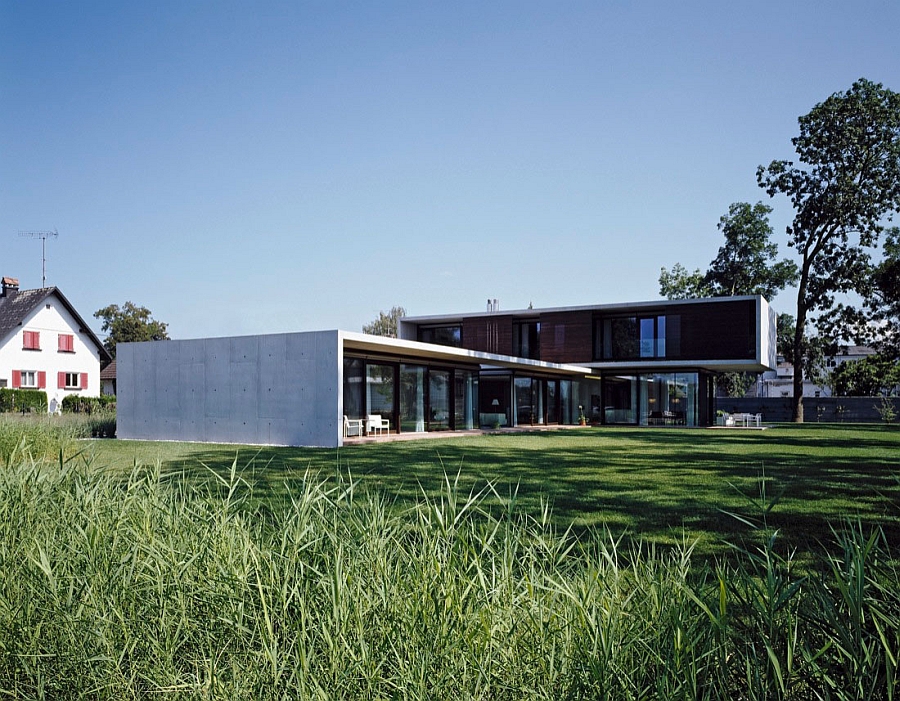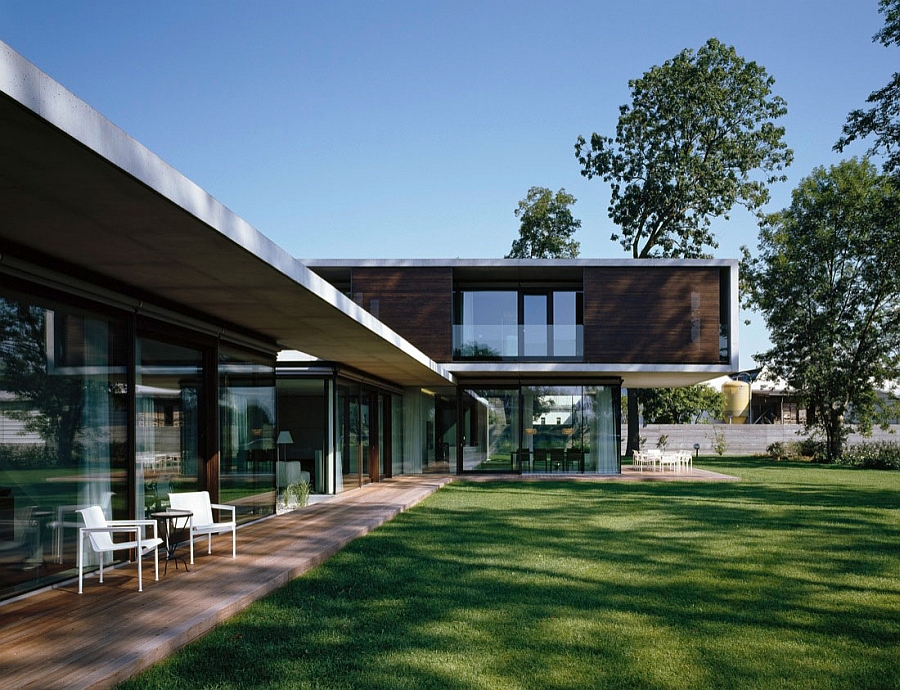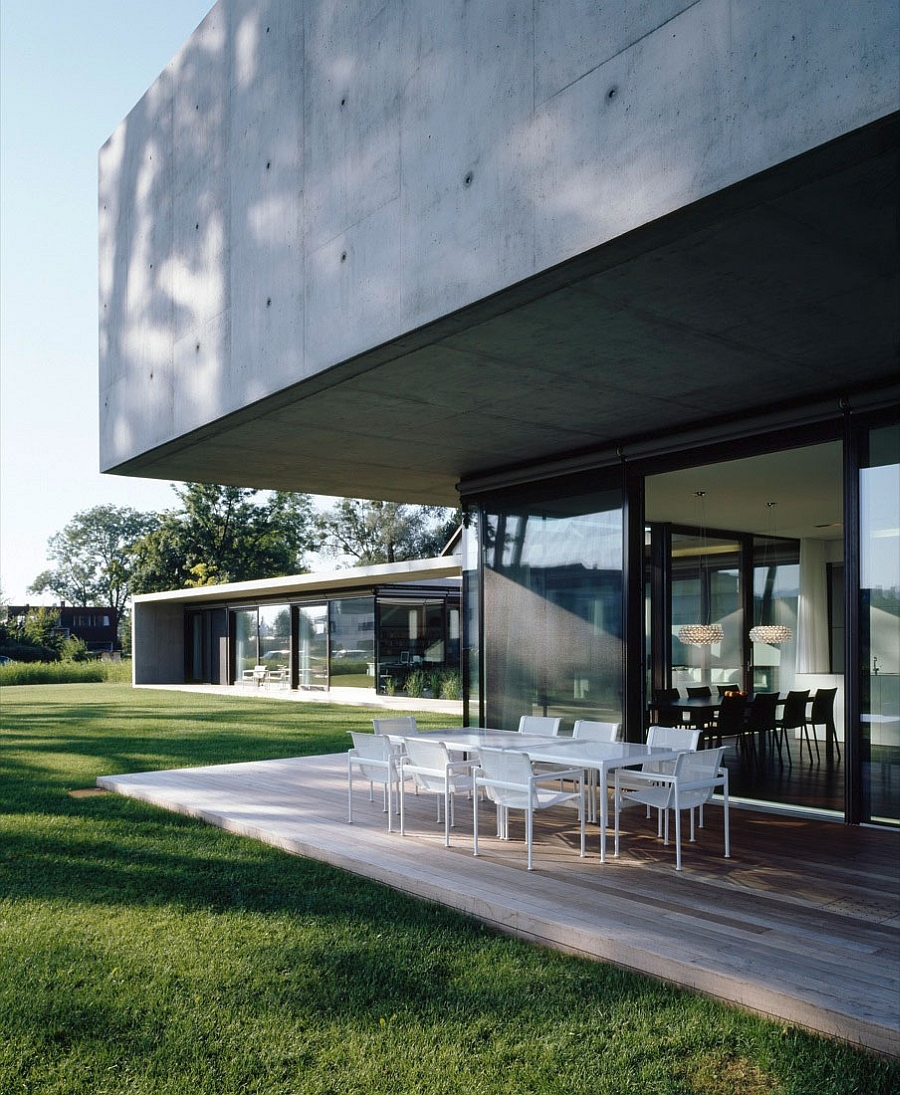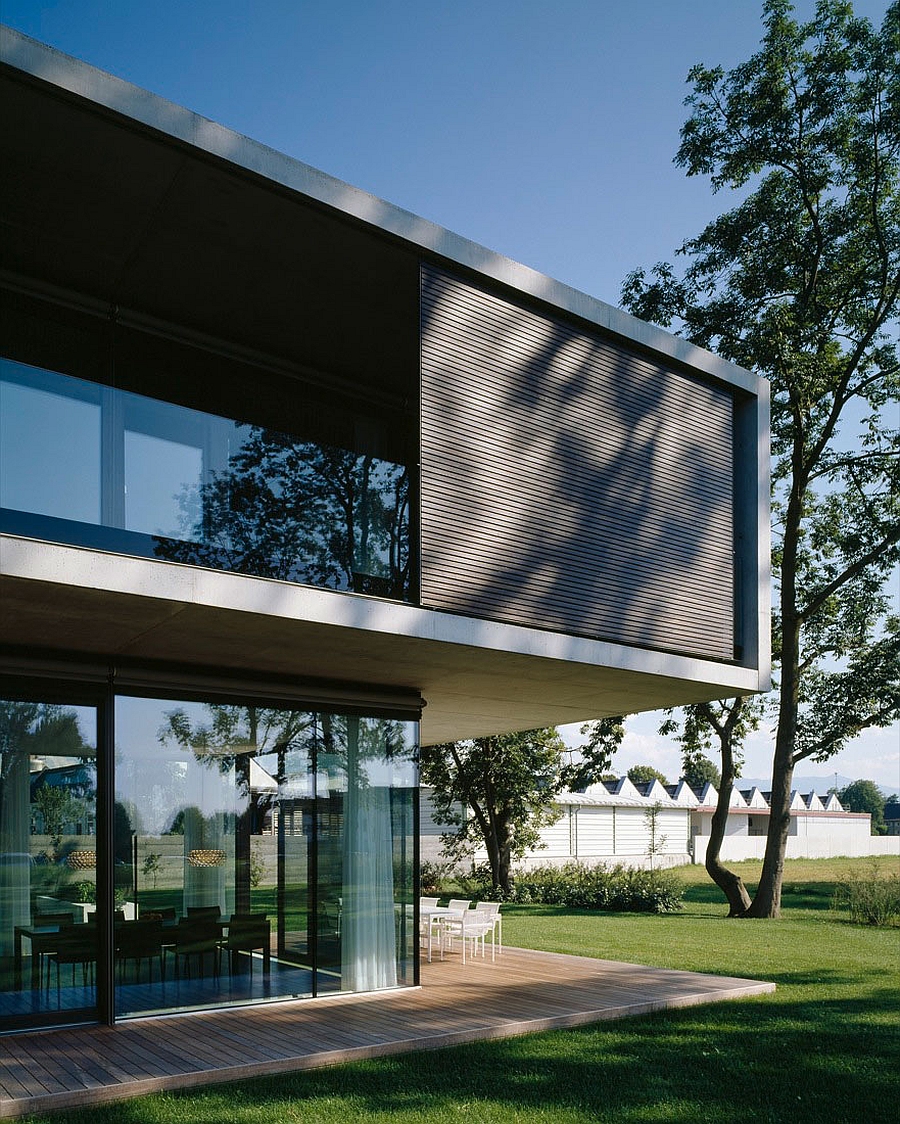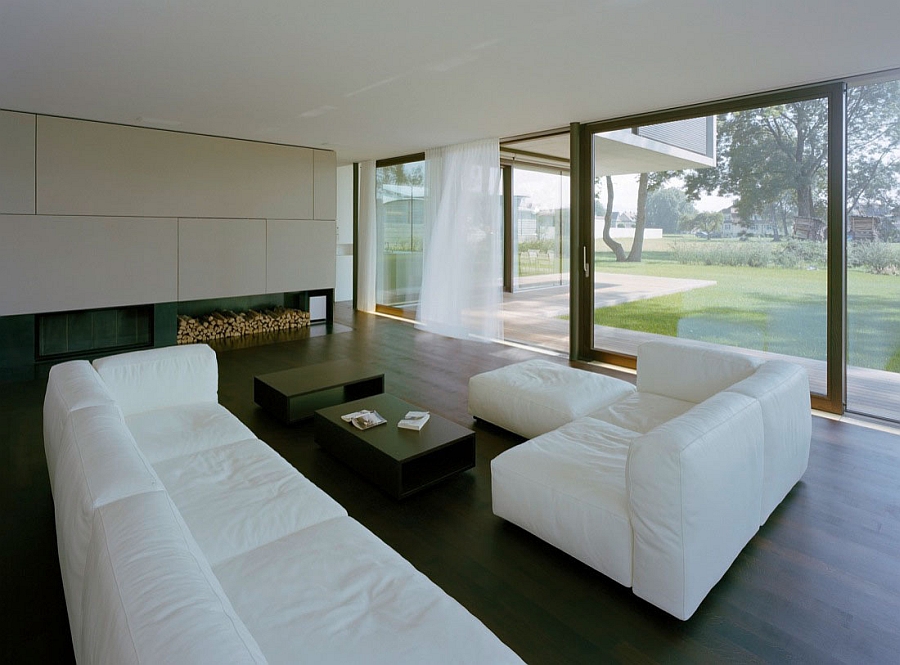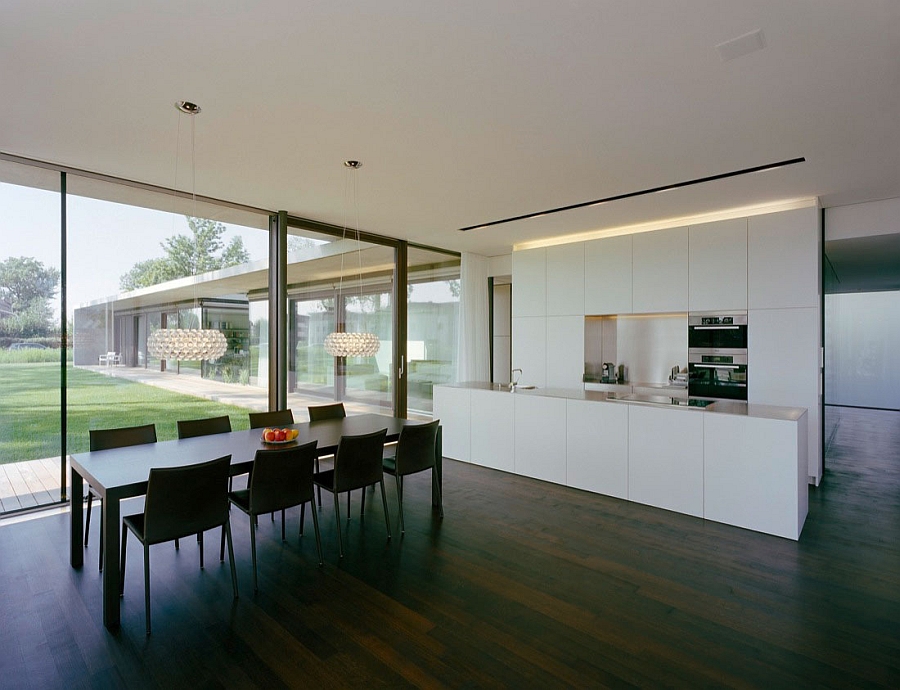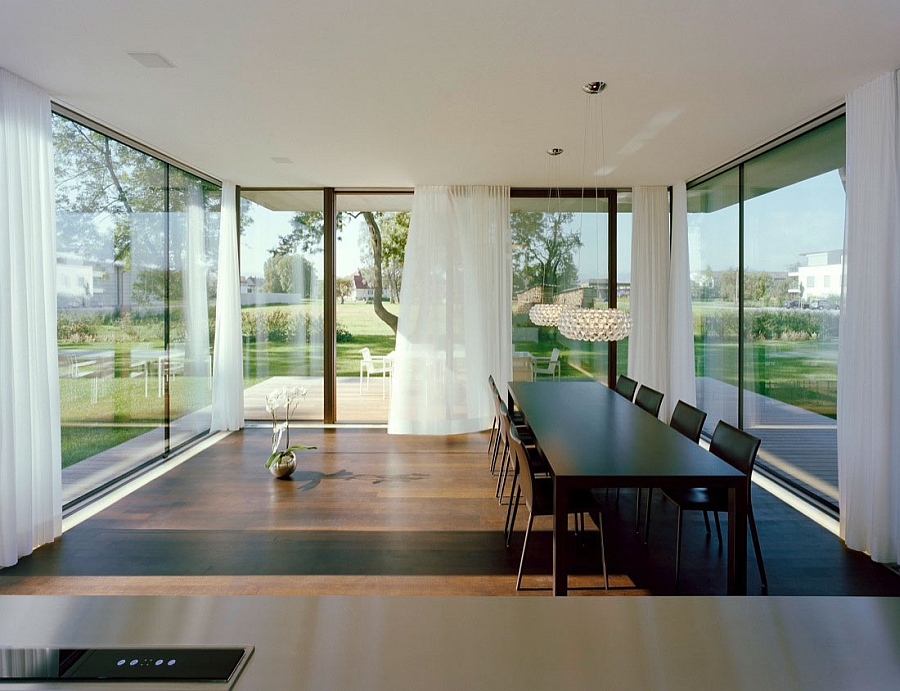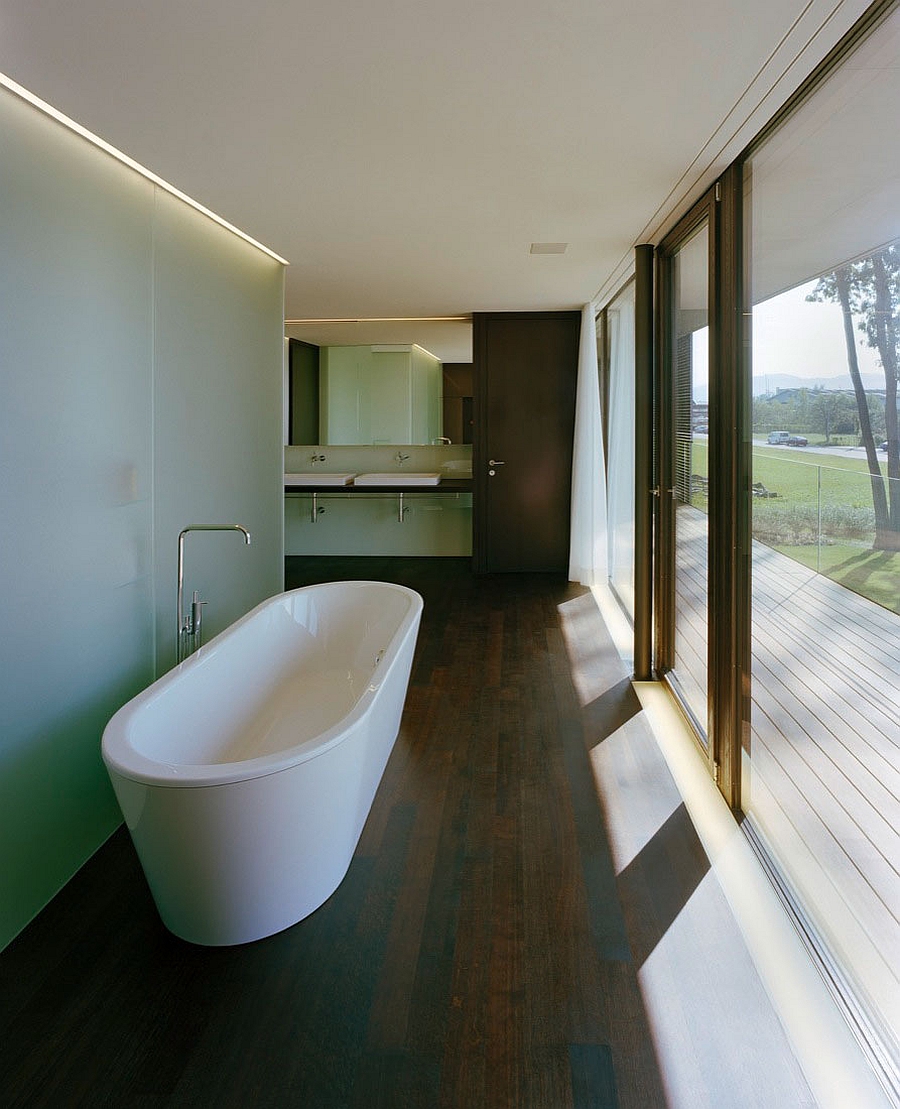 The entrant immediately sees the spatial layout as it emulates the form of the building on the outside. From the entrance at the intersection between ground floor and the upper story placed in an orthogonal direction one floor above, a cross-shaped corridor layout can be distinguished on two levels.