The fine balancing act between giving a classic home a gorgeous contemporary extension yet keeping the aura of the original structure intact is indeed a tricky affair. Located in Melbourne, the Kerferd Project saw the addition of a savvy and practical modern living space to an existing double fronted Edwardian Redbrick house. While the street façade of the original house was kept intact, the new extension took shape in the rear, taking maximum advantage of every inch of available space.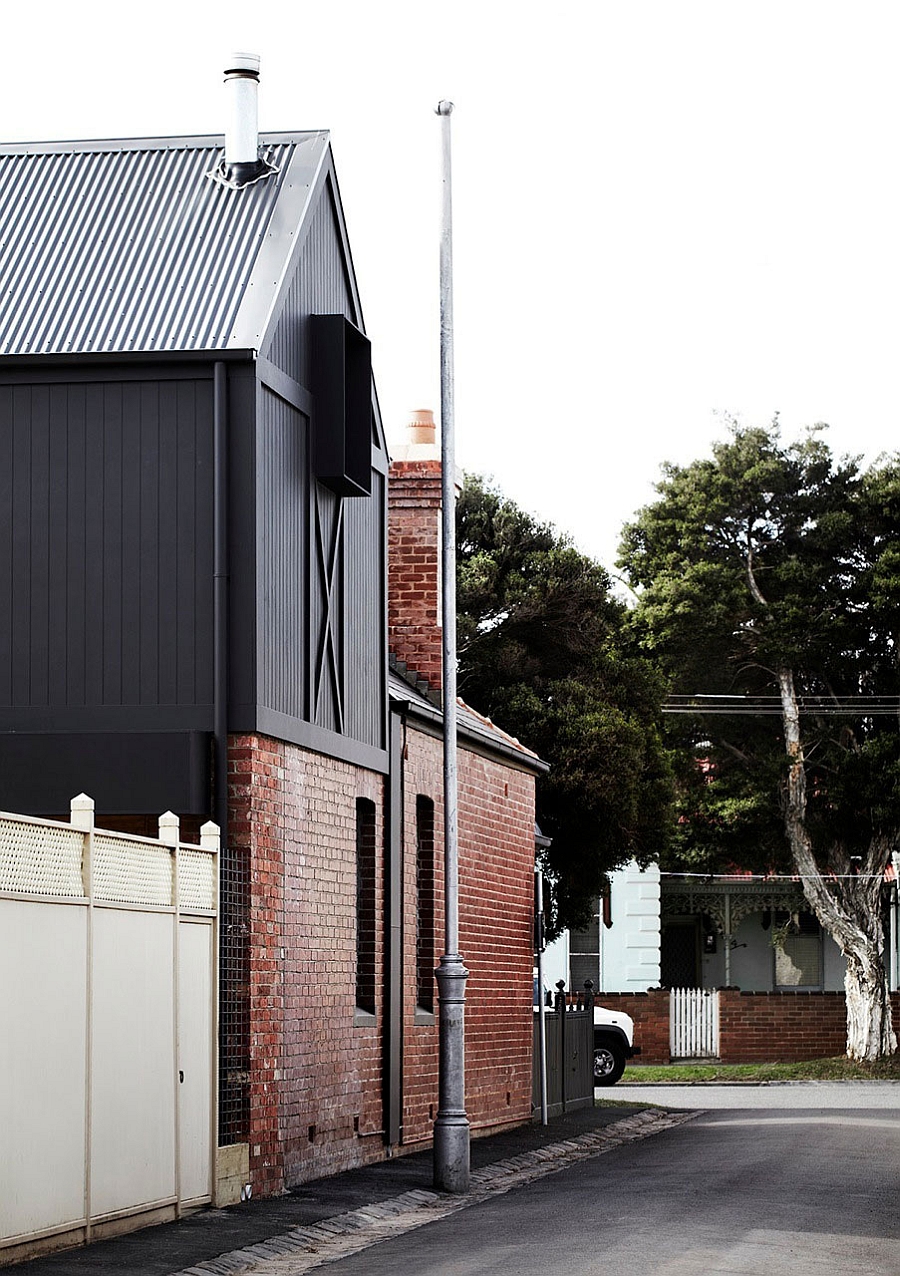 Instead of opting for the usual 'giant glass box' extension, the creative folks from Whiting Architects wanted the latest addition to feel like a revitalized version of the old home that was already in place. Function precedes form inside this monochromatic structure that ensures not an inch of room is wasted with unnecessary corridors and transitional spaces. Each room flows into the next in a seamless fashion, and the use of black and white ensures that there is as little visual fragmentation as possible. A lovely living area, a spacious dining space and a modern kitchen occupy the lower level, while a compact staircase leads to the study, bedroom and the en suite bath on the top floor.
The interior with its emphasis on a white backdrop and black decor additions almost seems like a fusion between the minimal and Scandinavian styles. Acting as a self-contained home for the parents, the older Edwardian structure remains untouched and houses the kids' spaces and the guest rooms; A perfect fusion between old world elegance and contemporary charm!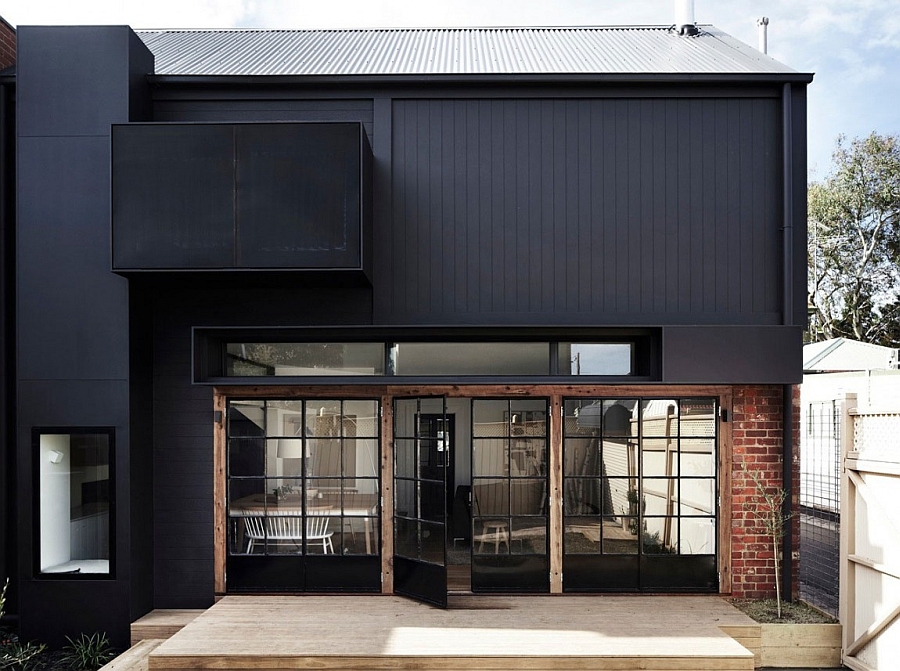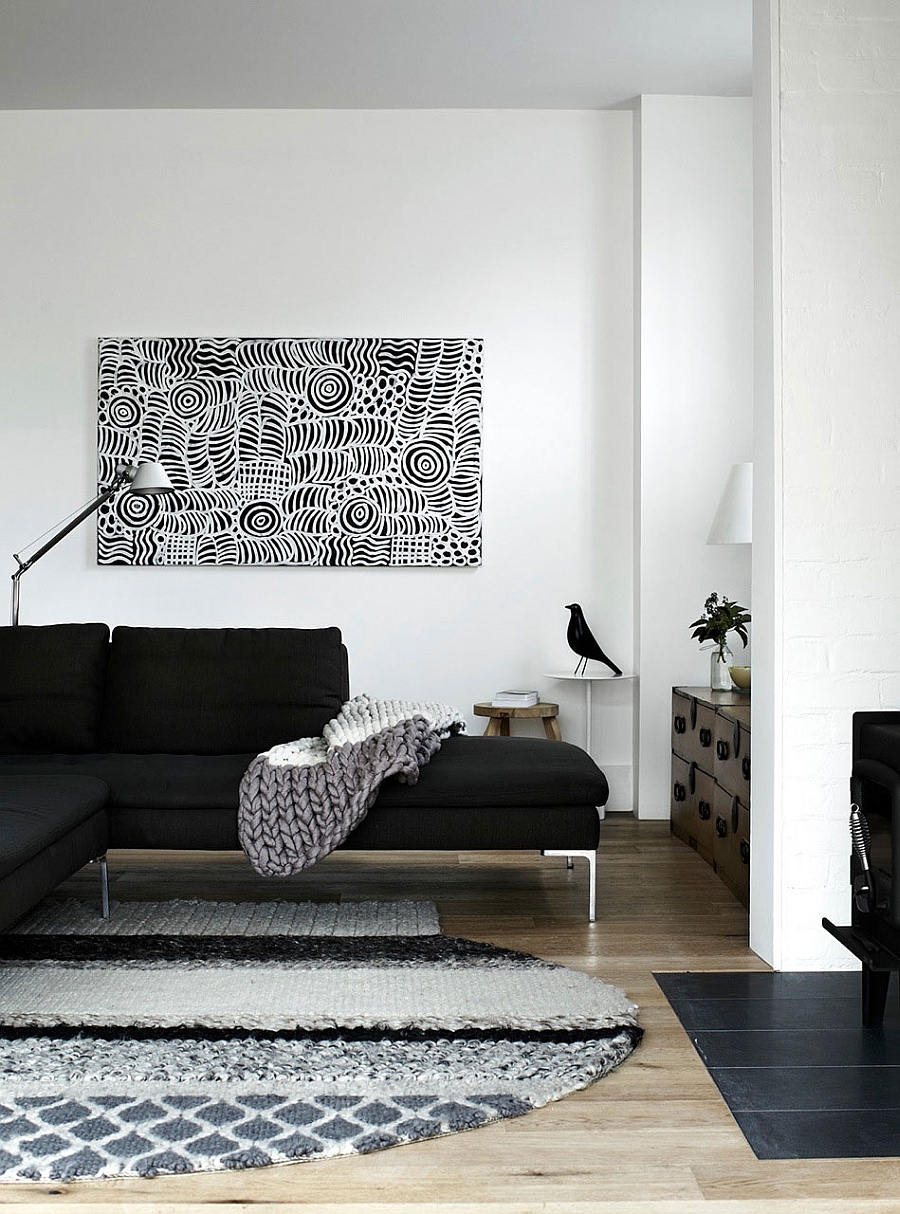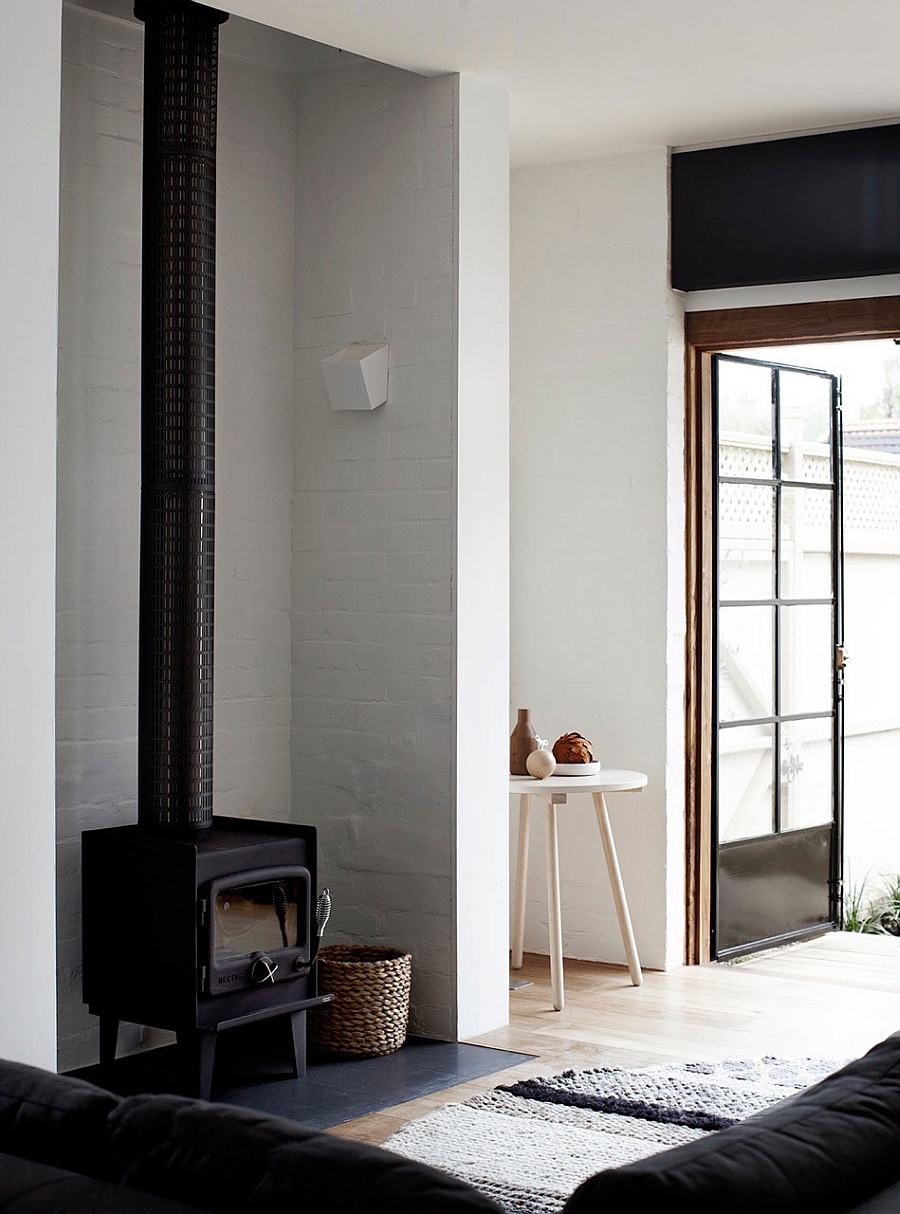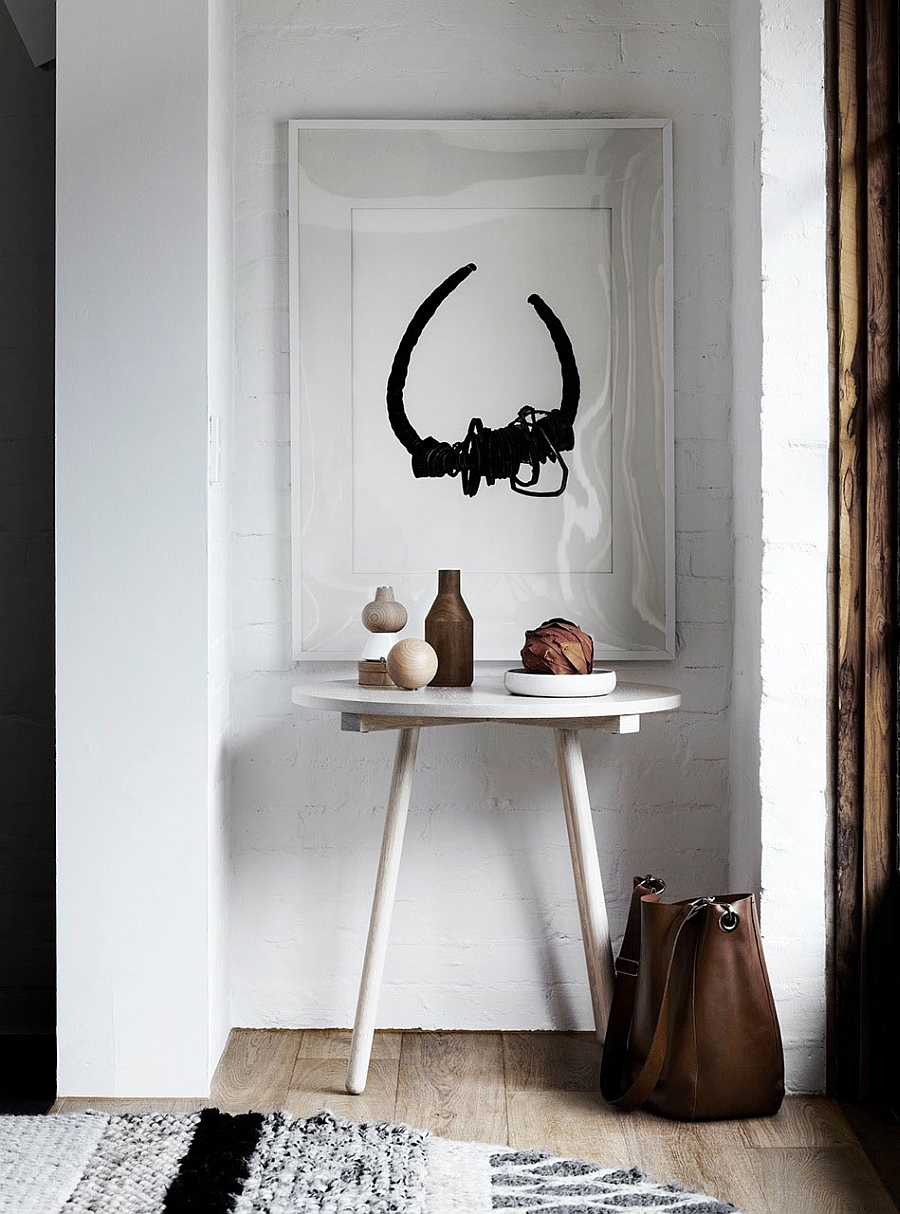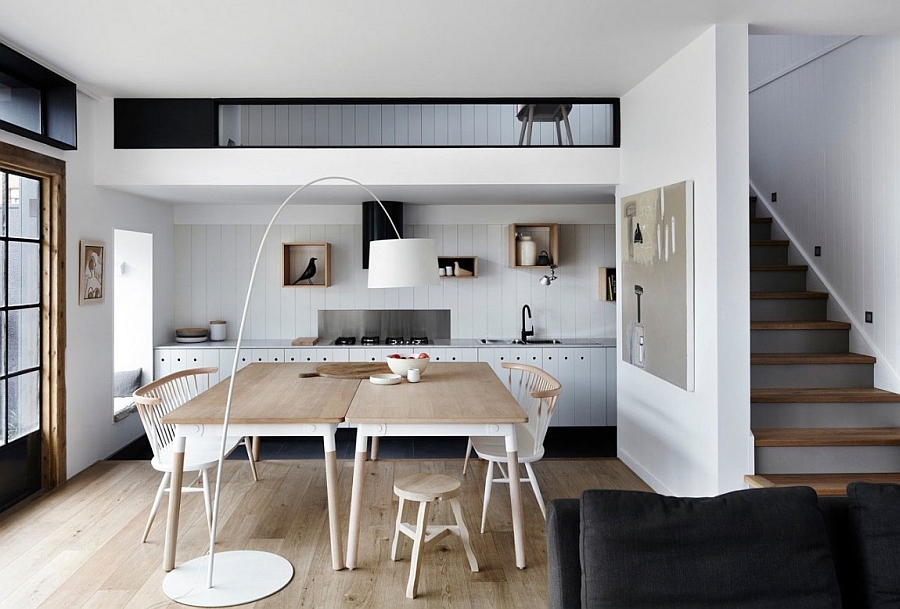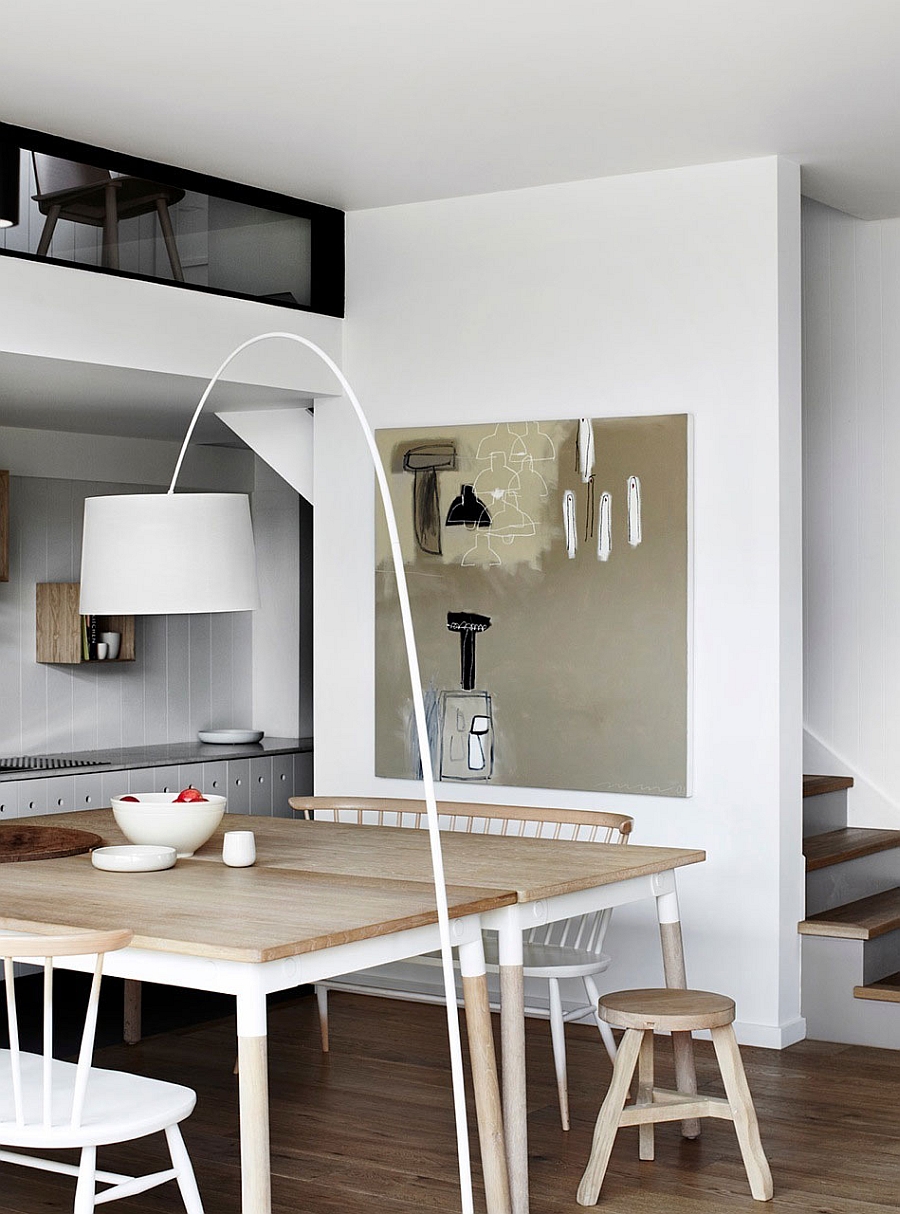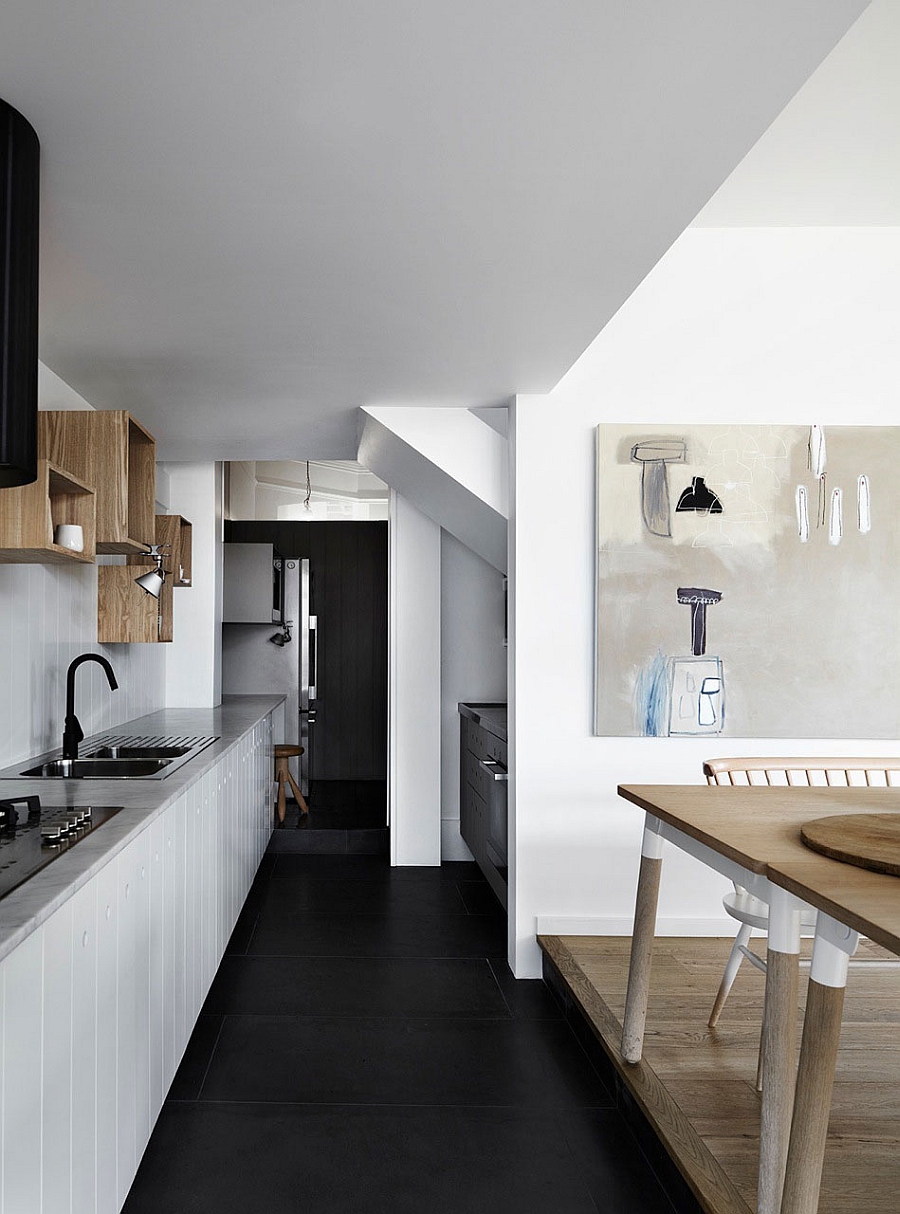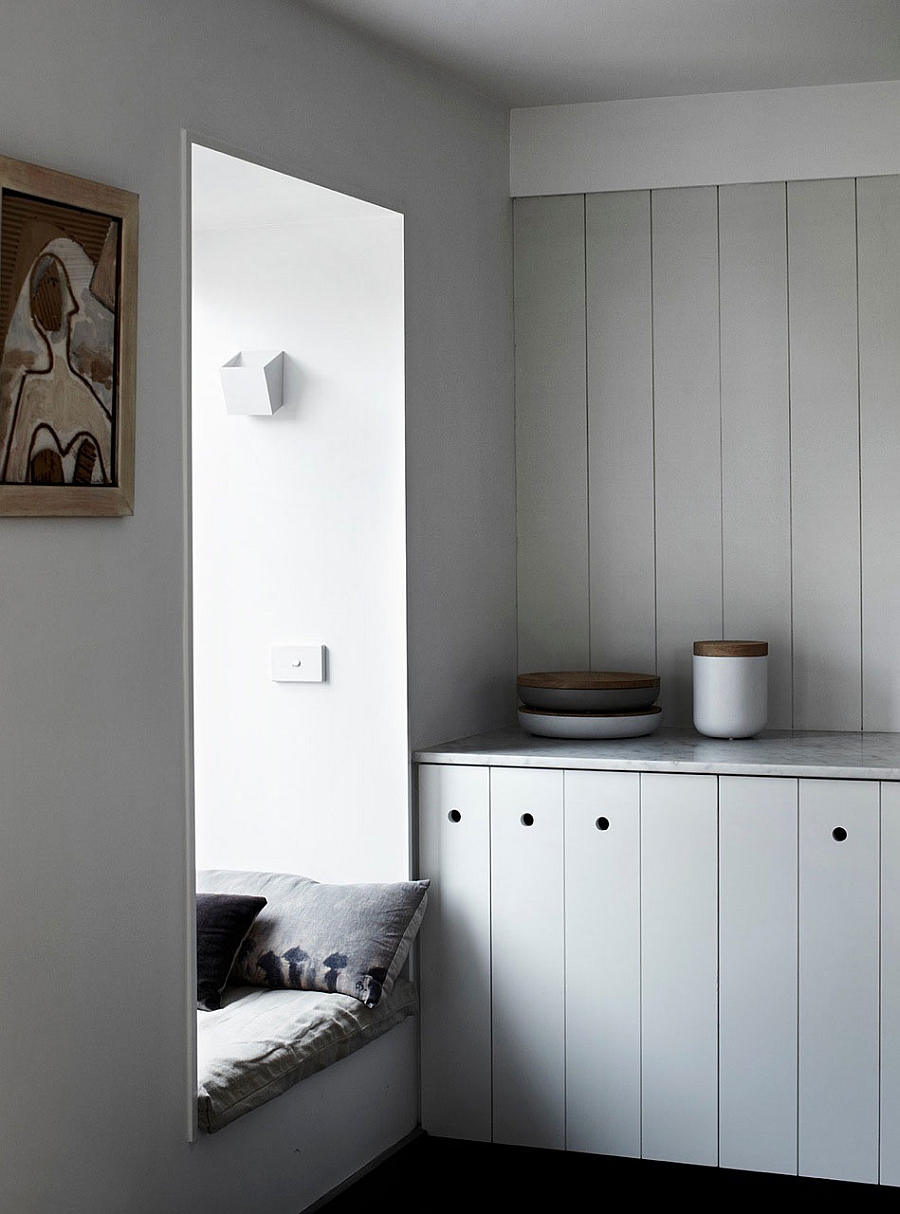 We didn't start with "design" then turn it into building; we started with "building" and turned it into design. We already had (or sourced) elements and materials. Vintage 1930s steel framed doors, commercial aluminum double glazed windows, timber "scissor trusses", sheet cladding, grilles, fixtures, fittings, tiles, furniture and art.