Remember the opening shot of the movie 'Stuart Little', or even the first few pages of the illustrated book? The story starts off in this traditional townhouse that is sandwiched between tall modern skyscrapers. Narrow townhouses with a classic front façade do have a timeless and nostalgic appeal about them that lures you in almost instantly! The latest 5-story, single-family residence conjured up and brought to life by the innovative folks at Turett Collaborative Architects in New York City seems similar when you view it from the street. But step inside and a whole new world awaits your company!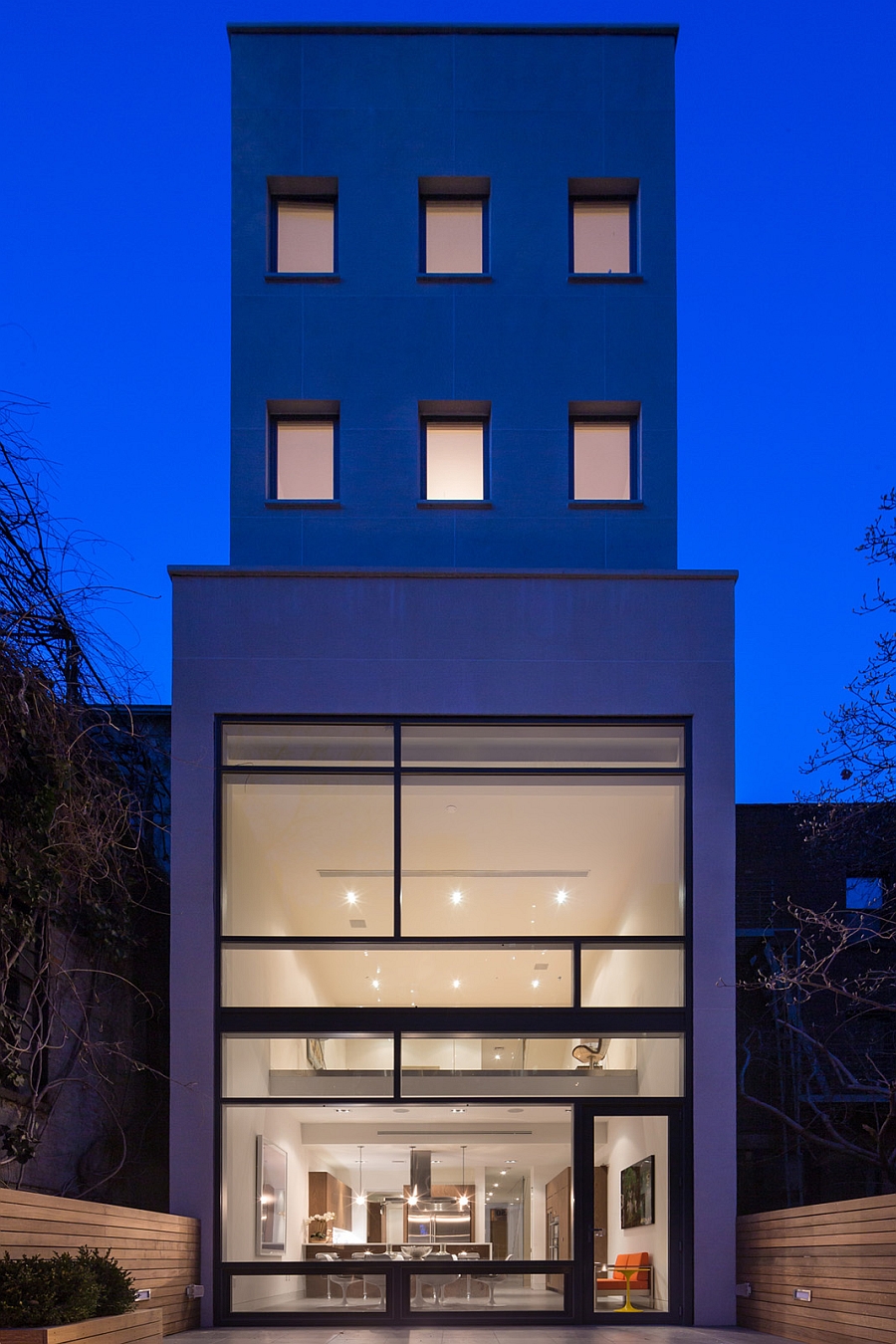 Due to the inherent narrow width of the home, the architects needed to be extra careful regarding the optimum usage of space. Just 18 feet wide, the residence acquired a new two-story glass rear extension that opens up into the lovely backyard and gives the interior a sense of spaciousness. The ground floor kitchen, patio and dining space, and the second floor living area are visually connected with the outdoors, thanks to this sparkling glass addition. The top three floors house the exquisite master suite along with other private quarters.
An imaginative design and exemplary balance between wood, glass and concrete give the home its unique New York City appeal! While the penthouse level offers amazing views of the city skyline and the Highline park, the glass addition brings the sights and sounds of the changing seasons indoors in an unabated fashion. Timeless decor like the Tulip table and chairs along with the iconic LEM Piston Bar Stools complete this chic home.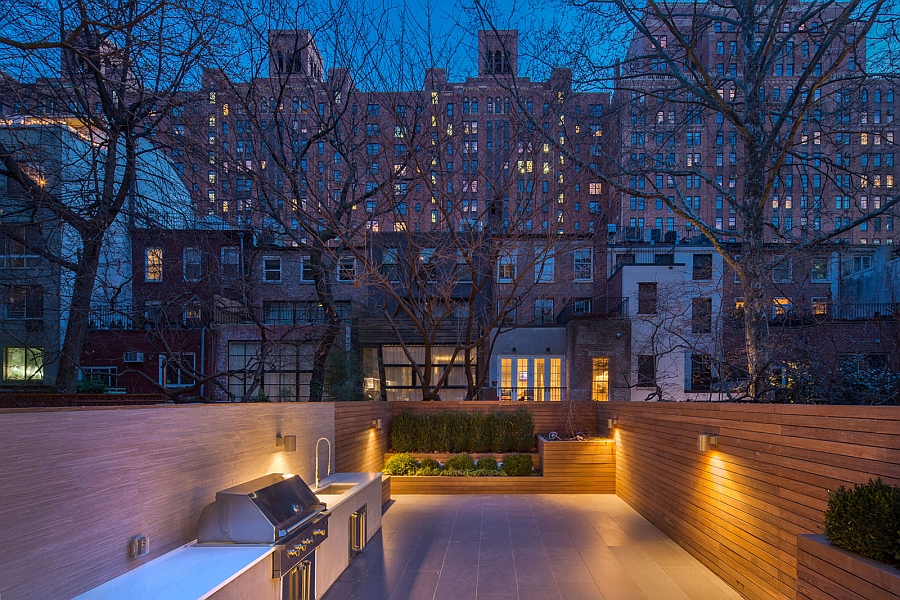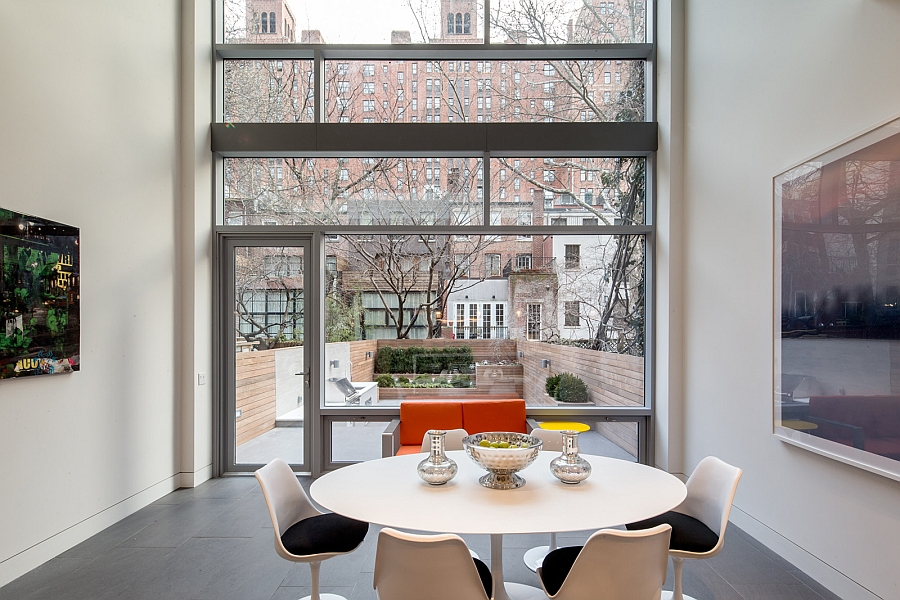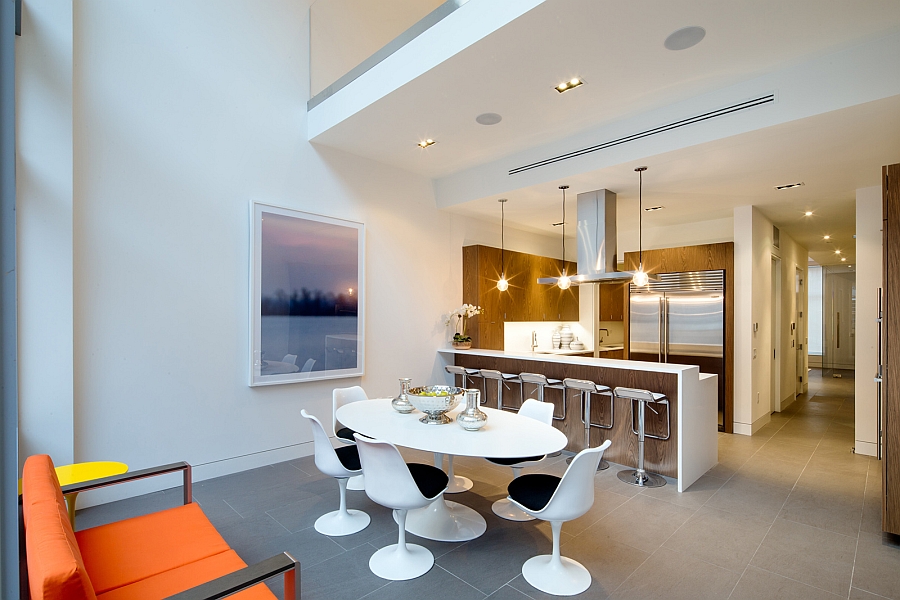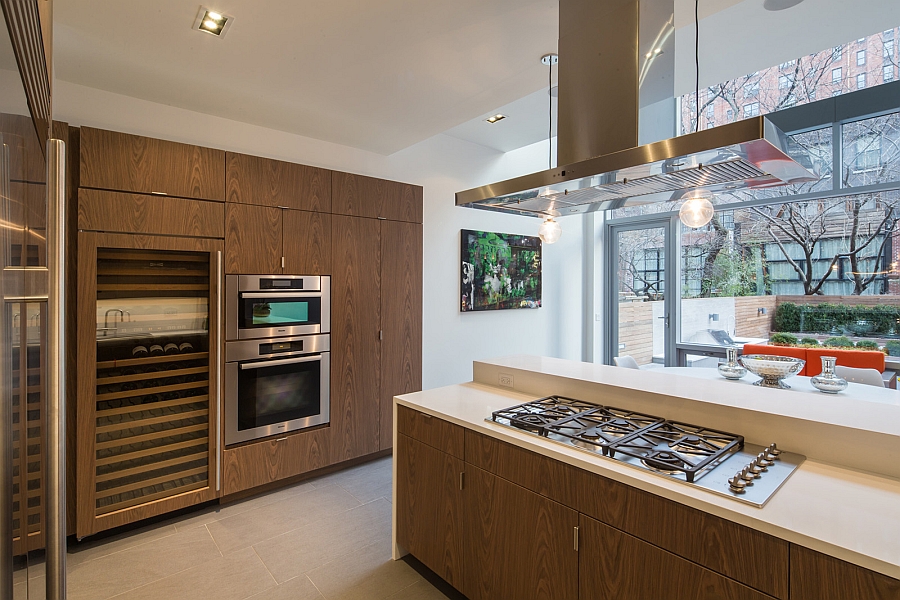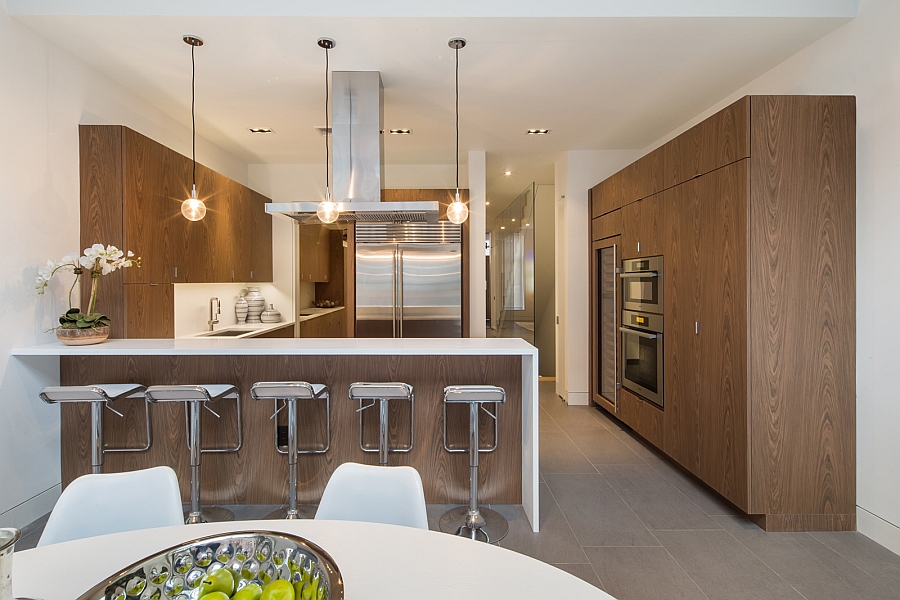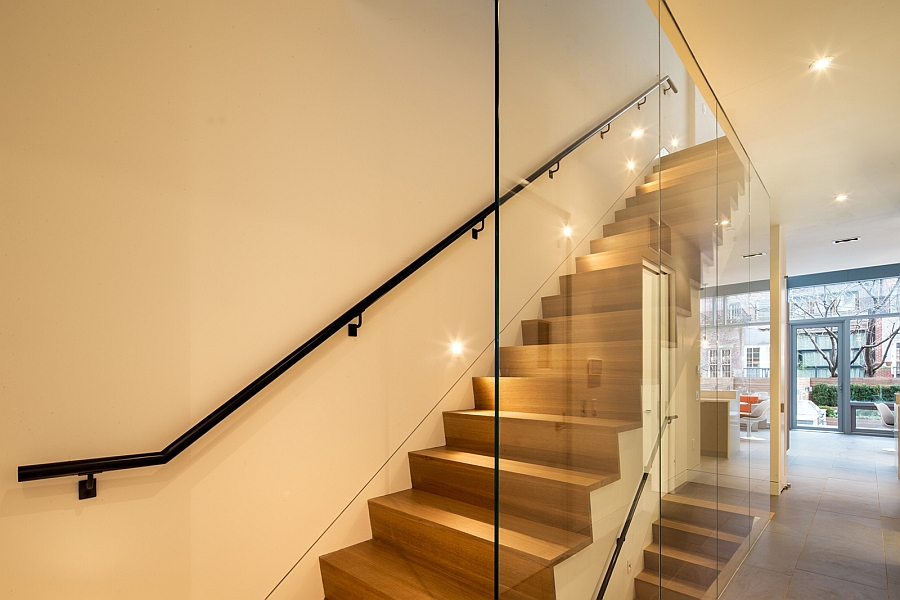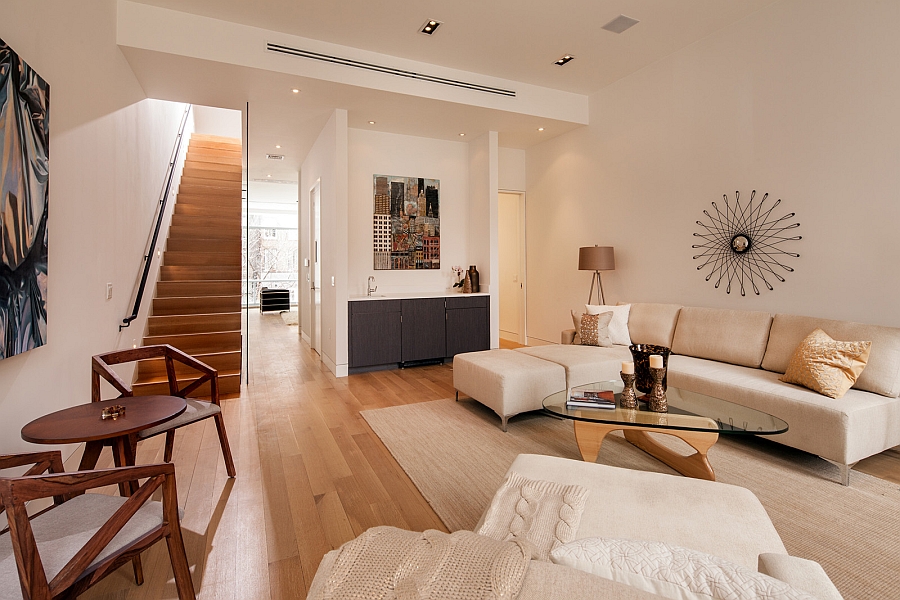 The brick facade rises 60 feet and terminates in a simple, modern interpretation of a cornice. At the ground floor, one enters through a custom-designed steel fence and gate whose design is carried out thematically in the home's ornamental metalwork. The window guards at the ground floor as well as the main staircase guardrail are iterations of this design which add a sense of cohesion.