We love spaces and homes that create a fusion between the classic and the modern and infuse a sense of sophistication even while keeping the color scheme simple and neutral. It was not too long ago that we stumbled across a fabulous black and white apartment in Paris that was truly spellbinding. While the sleek and fabulous apartment that we showcase today is not clad just in black and white, cool neutral tones along with a touch of traditional charm make up the crux of its fascinating allure. Located in Warsaw, Poland, this posh apartment was crafted by Nasciturus Design to exude inviting warmth and visual flair.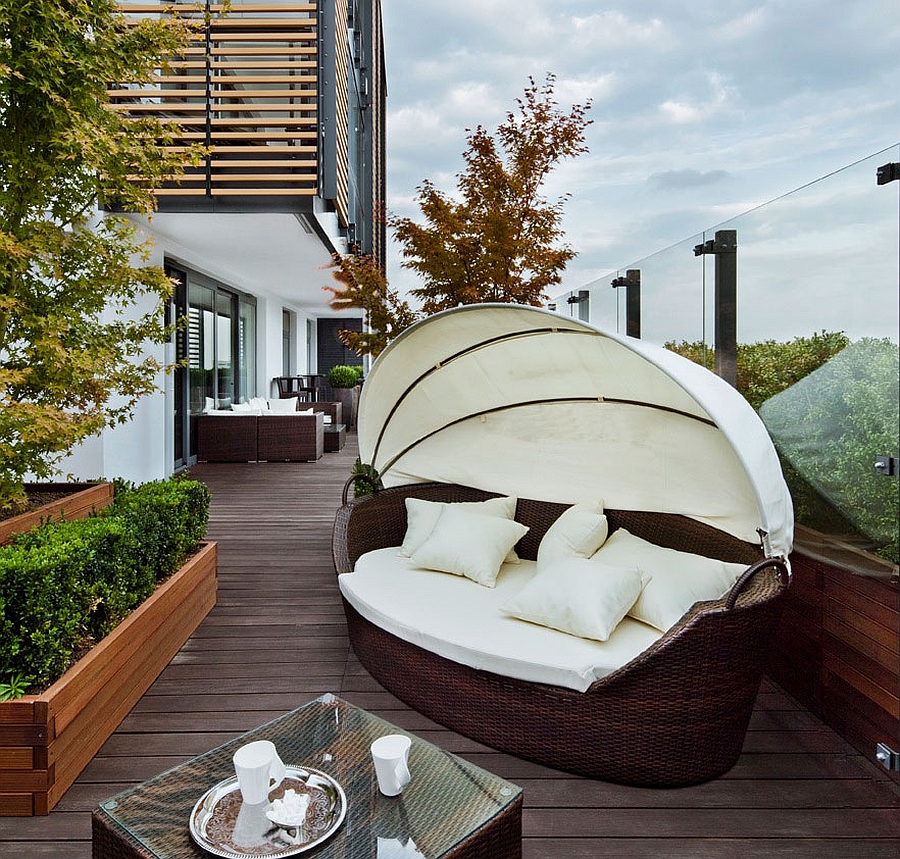 While the overall style of the apartment is still kept modern, it is the classic prints, the ornate wallpaper and the custom-designed decor that give it a traditional European charm. Black, white and light browns dominate the interiors with natural stone, travertine add a glossy sheen to the place. While glass lends a contemporary appeal, the wooden floors make it a snug and cozy home. A small living space leads to a dining space that is clad in black decor, which stands out visually thanks to the white backdrop. A modern kitchen, serene bedrooms with plush decor, a contemporary bath and a home office complete the interior.
Smart additions like the headboard that extends all the way up to the ceiling in the bedroom, beautiful chandeliers and bedroom walls with a chic print add to the overall aura of the apartment. A spacious outdoor deck with a comfy daybed and amazing views of Warsaw's skyline make the apartment truly one-of-a-kind!