Renovating an old private house and giving it a new lease on life is a task in which architects often work with many inherent restrictions. The job becomes even more difficult when the home that needs the makeover is a semi-detached villa that is partially connected with its neighbor. Located in Admiralty, Singapore, a woodlands suburb that is home to some of the best contemporary houses in the country, the Goodlink residence was in need of a major overhaul. The original façade was both old and cramped and featured interiors that were poorly lit and visually suffocating. But Hong Kong-based Locus Associates transformed the house into a beautiful, modern home with a style of its own!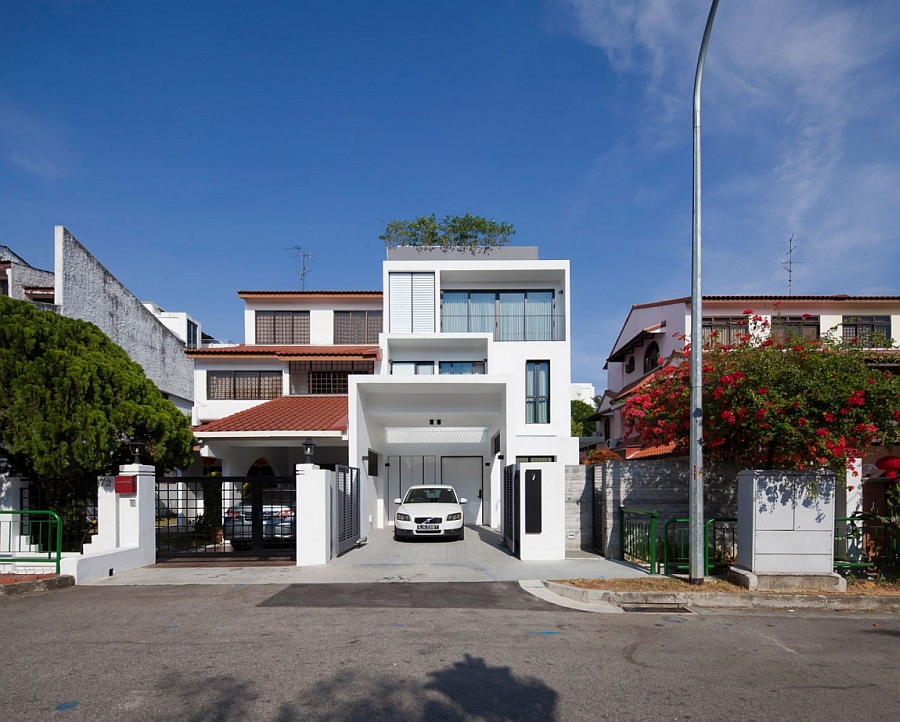 While respecting the design of the original structure and its overall form, the extension project added a full floor, a front and a rear wing that were more modern in design. One of the defining traits of the residence is the use of custom-made operable louvers that usher in ample light both inside the living spaces and in the bathroom. The outdoor courtyard is visually connected with the indoors, thanks to the sliding glass doors, while a monochromatic color scheme in black and white keeps the home uncluttered and elegant.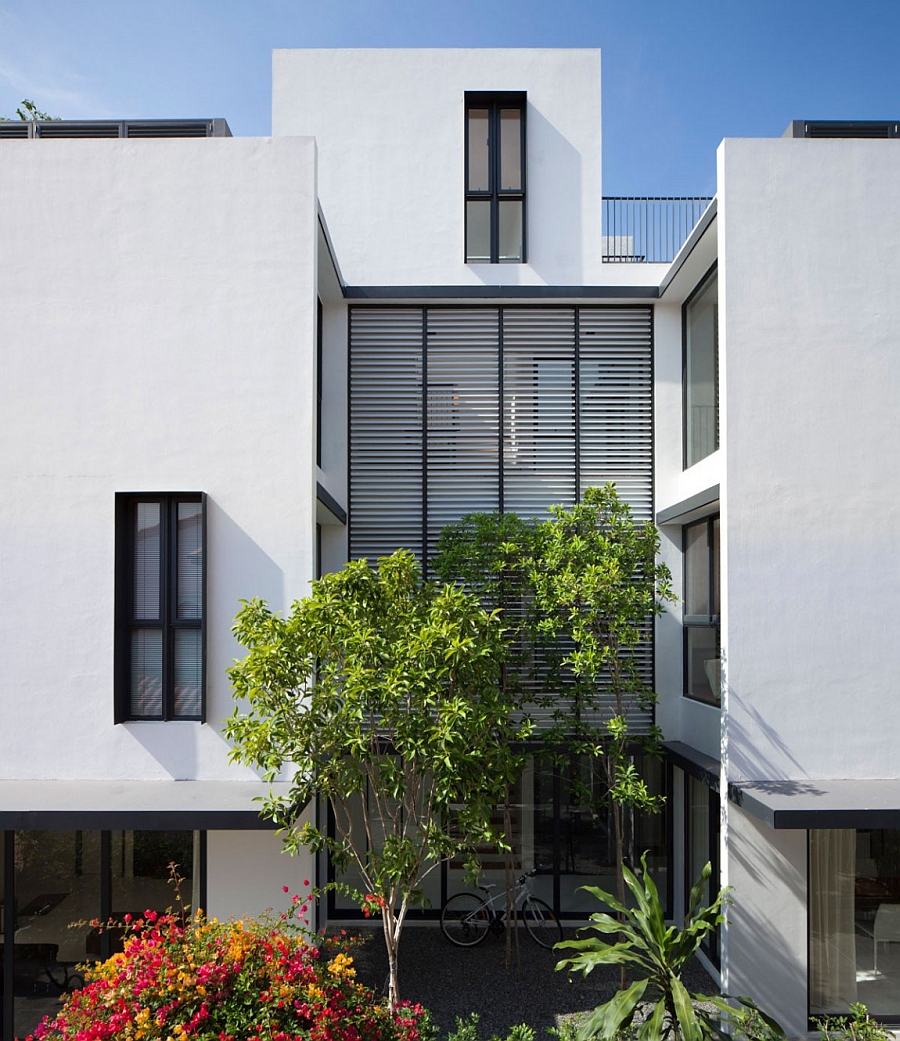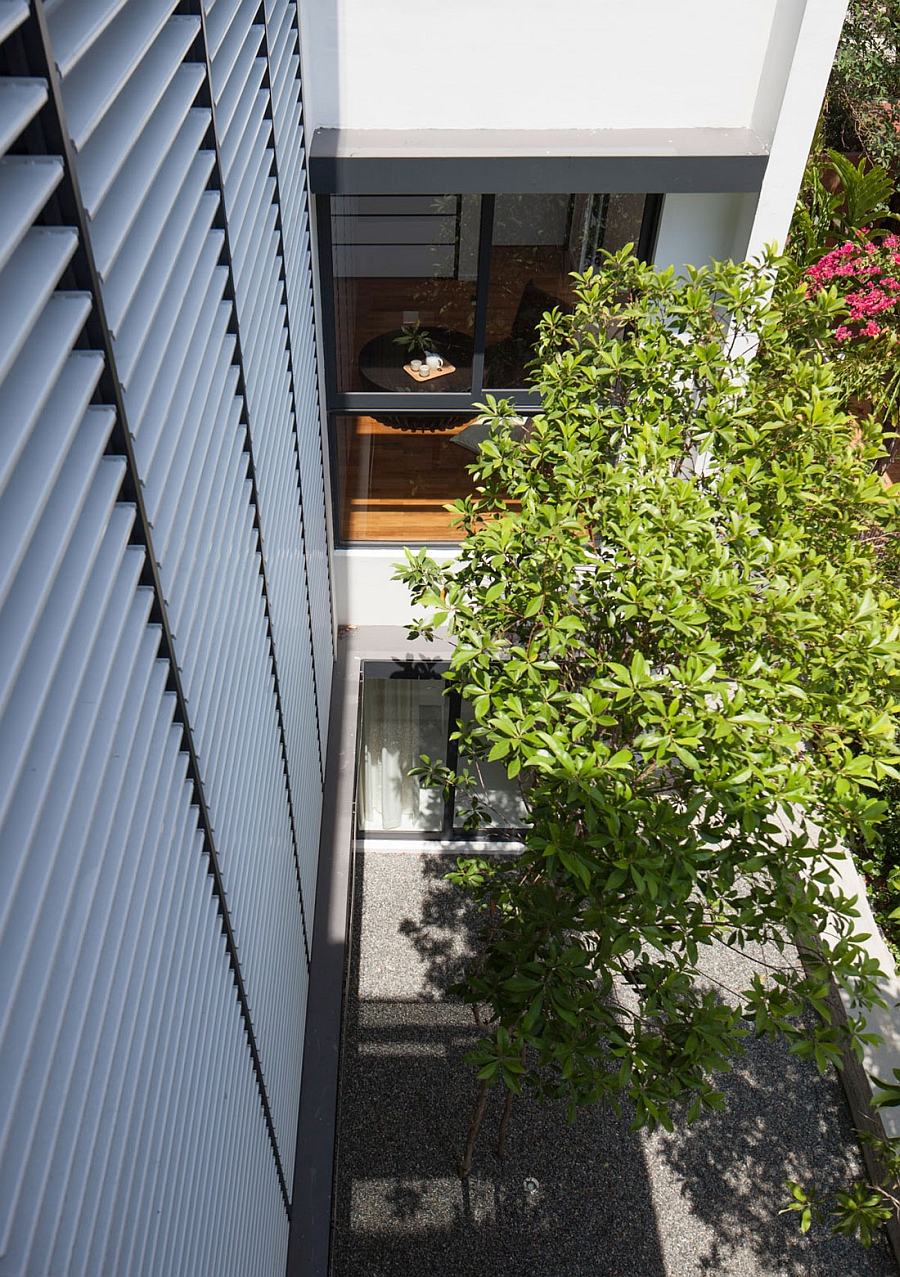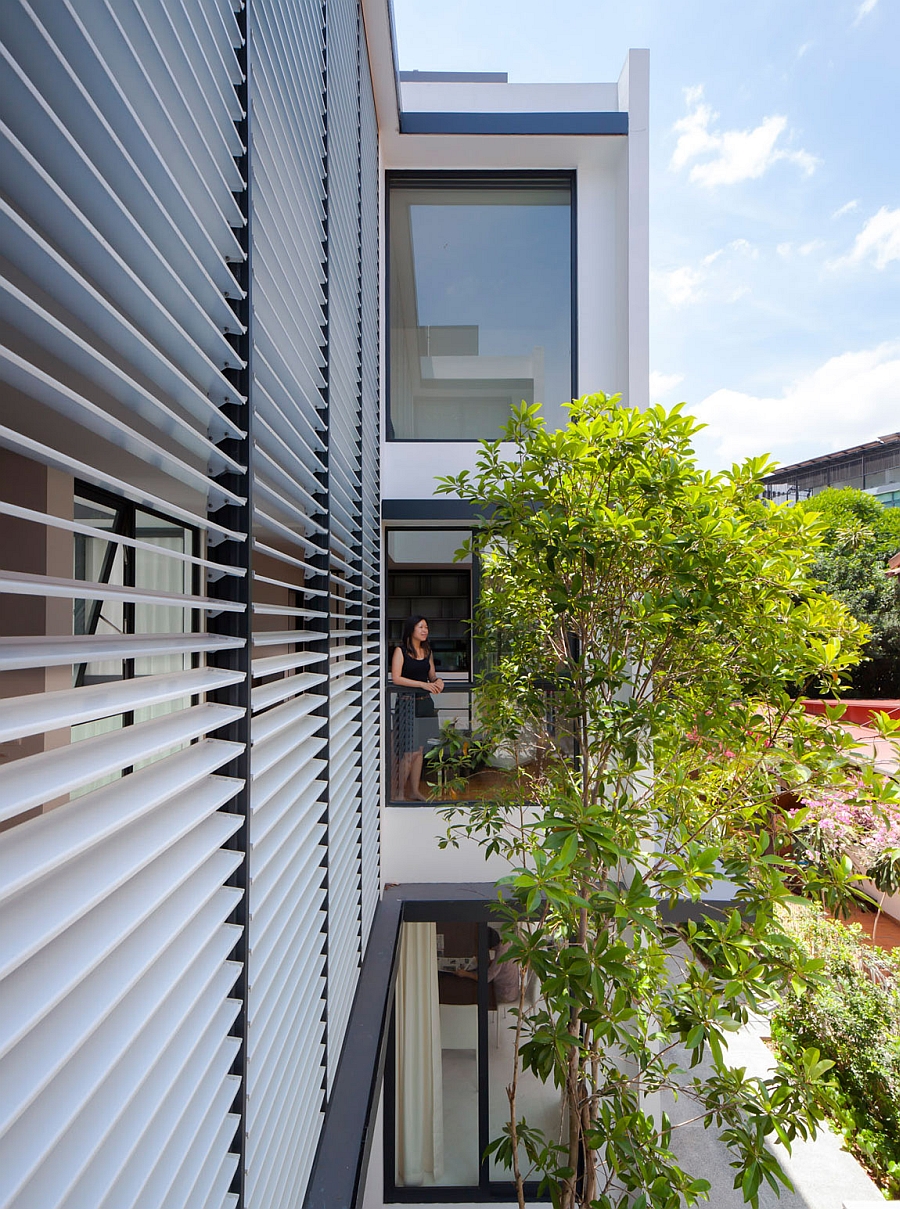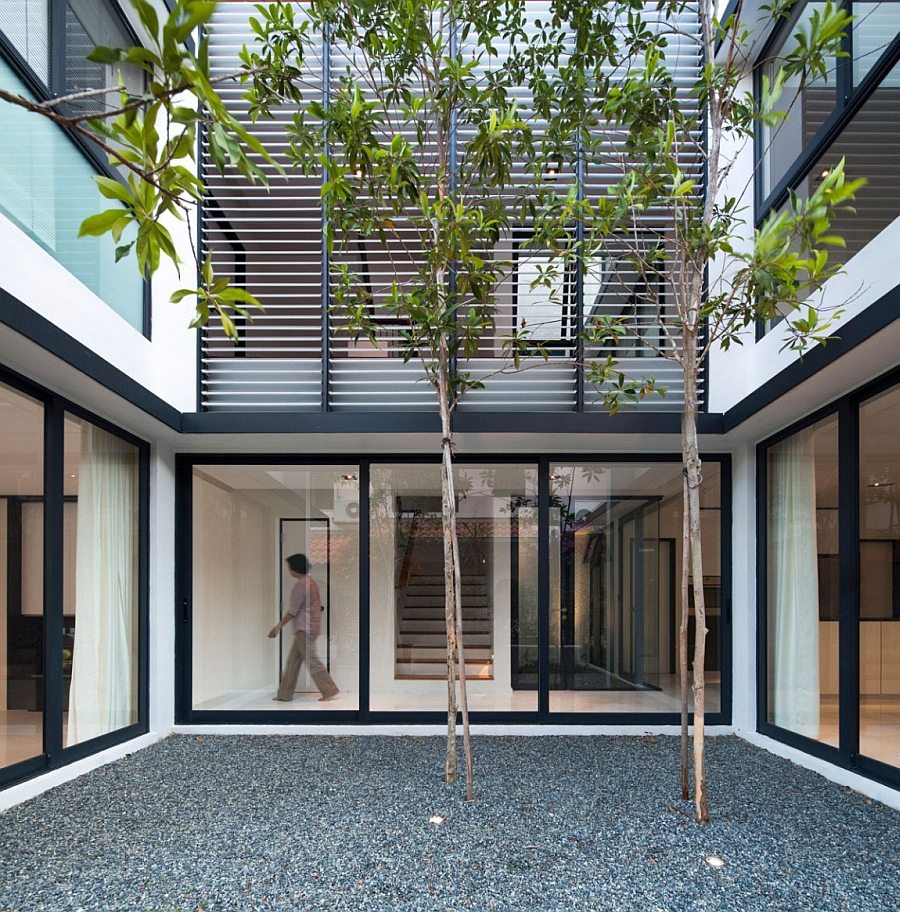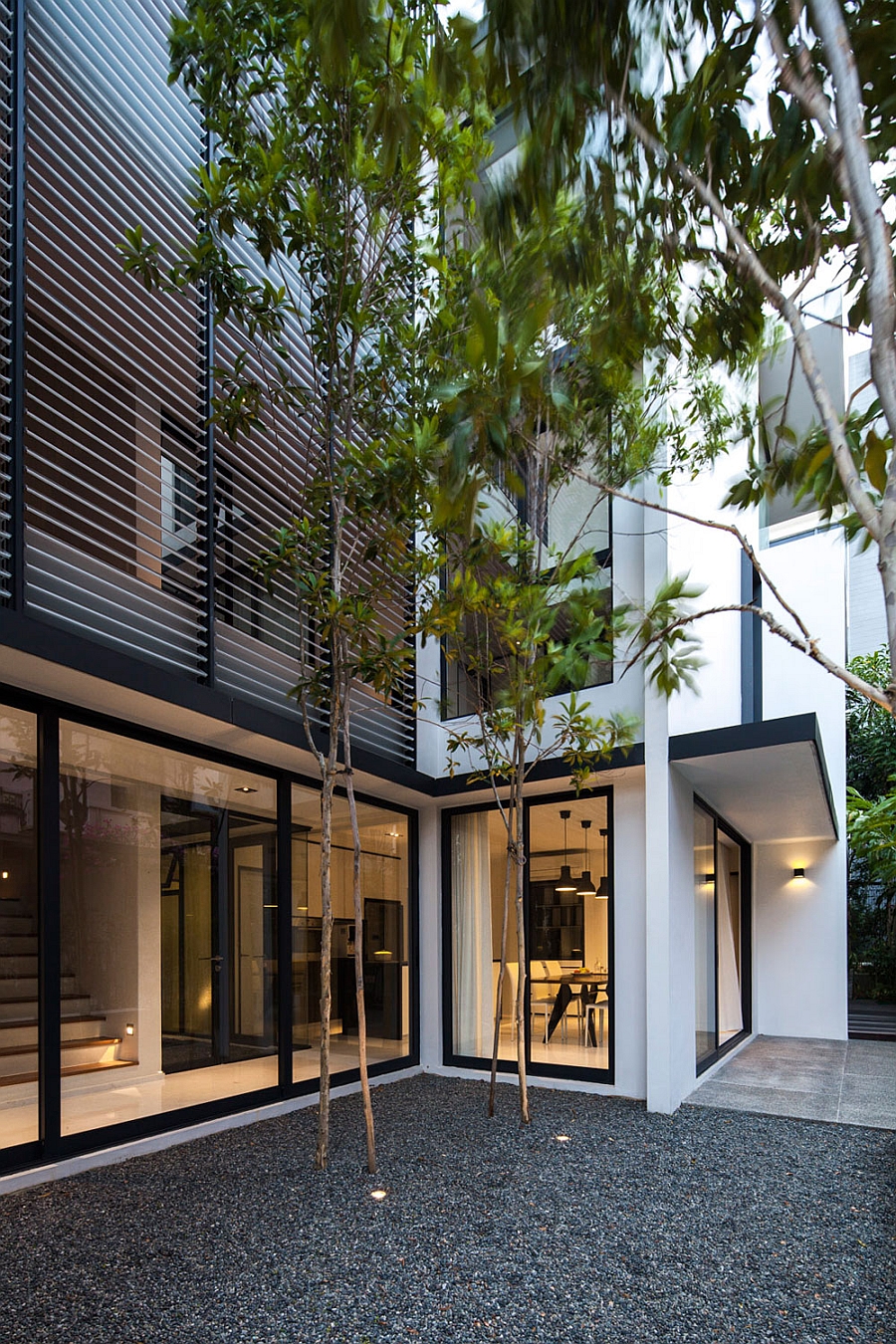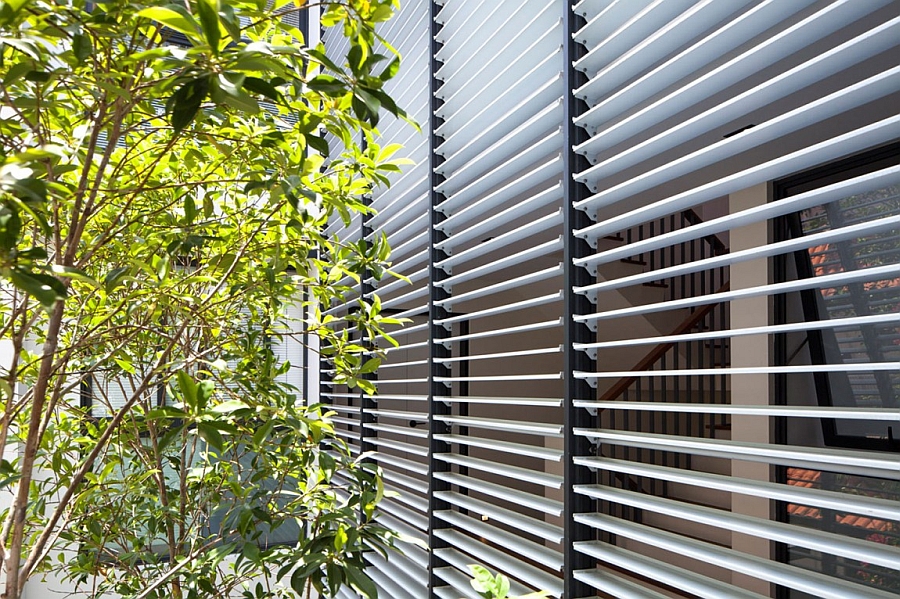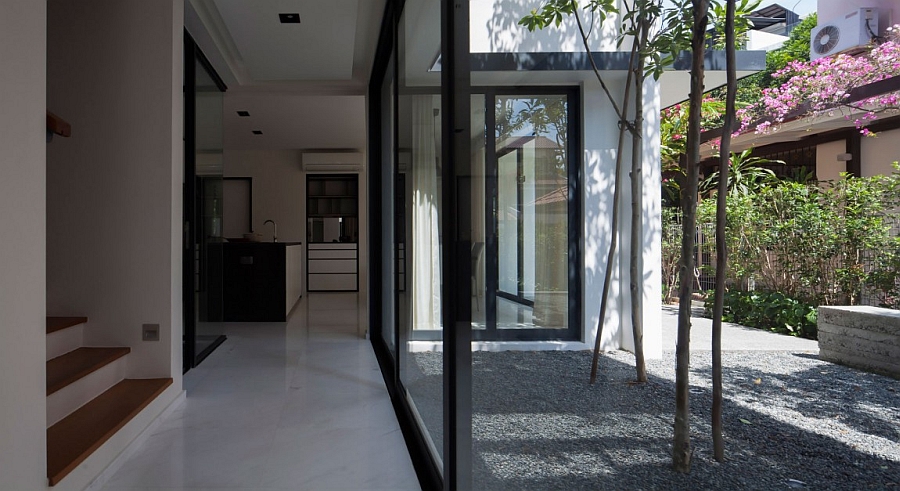 Features such as passive cross-ventilation ensure that while the home welcomes in light, the tropical heat is kept outside for good. Long courtyards, large balconies and verandas give the renovated home a fresh, airy appeal, even as its traditional origins are kept intact.