It was just a couple of days ago that we featured some amazing contemporary dining tables that stole the show with their sculptural design. Today, we take a look at three different tables from Cattelan Italia, which promise to take the style quotient of your home to a whole new level. Bringing home fine Italian design with elegant sophistication, each of these tables offers something unique and exceptional in terms of geometric and visual contrast. Re-imagining the traditional table base in inventive forms, this trio made its debut at the International Furniture Fair in Milan.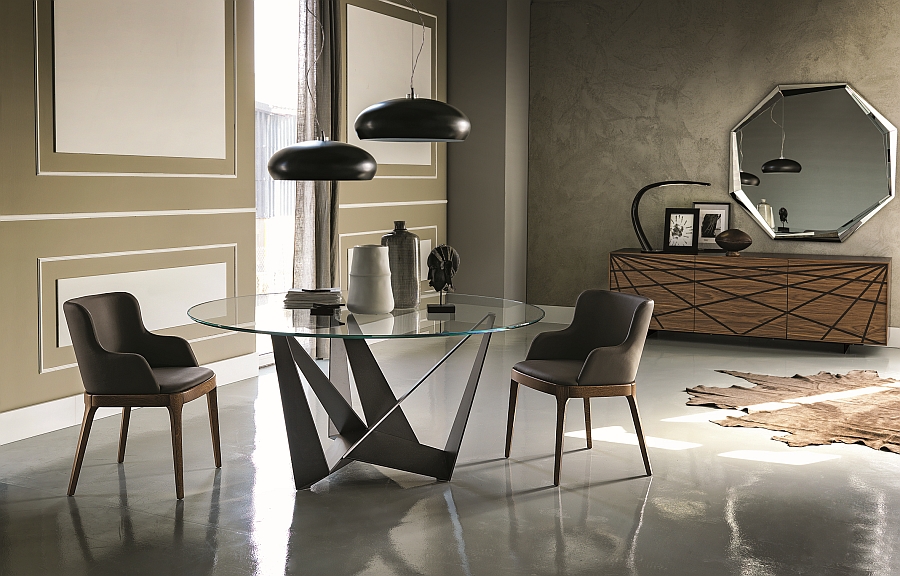 One of the key elements of the Cattelan Italia design philosophy is to bring together "contemporary design spirit with a classic soul". This is evident in the sleek silhouette and imaginative form of each of their latest designs. Functional, aesthetic and inimitable, they sure set the stage for a refined interior…
Some Greek Inspiration!
If you are a fan of ancient Green architecture and sculptures, the mesmerizing PLISSET is a table that will woo you in an instant. Crafted with a sense of panache and drama by Raffaello Gagliotto, the table's exceptional base in rosewood marble ensures that it instantly becomes the focal point of any home office or dining space. A great table even for the corporate spaces, the transparent glass top offers the perfect contrast to the solid and sturdy base. Creating a captivating interplay of light and shadows, its contorted base is indeed a showstopper!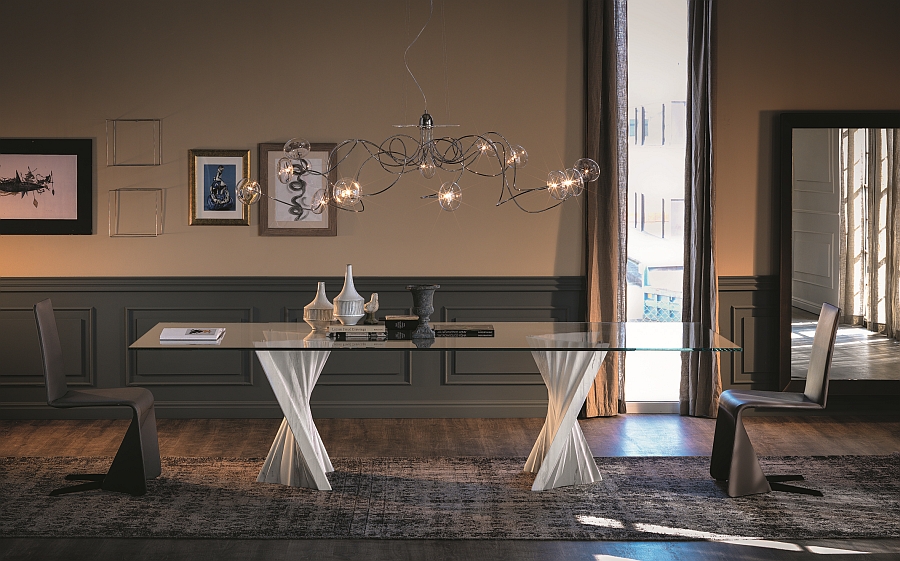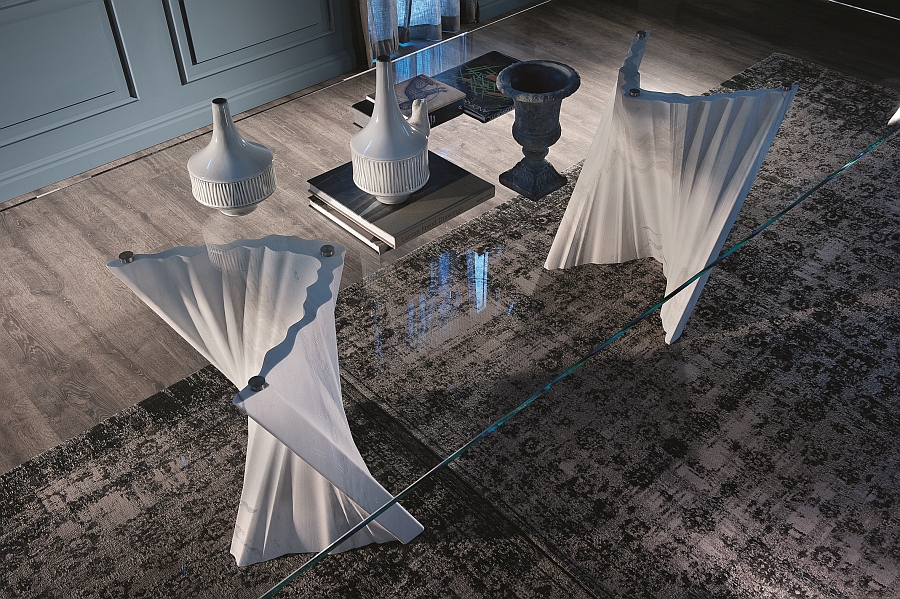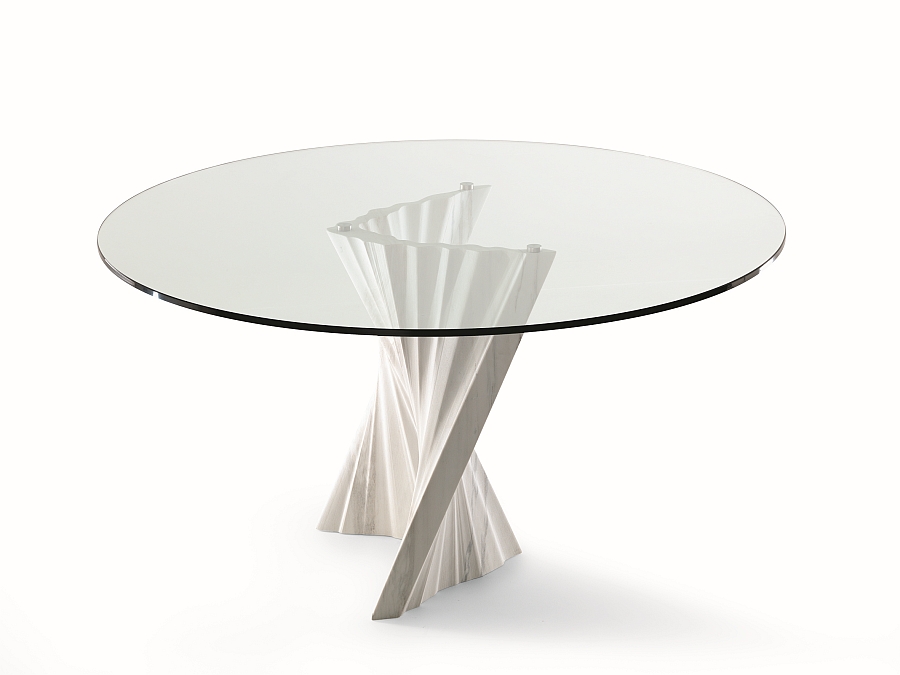 Geometric Style and Marine Magic!
The SKORPIO table takes a completely different approach from the PLISSET and uses a base that is all about crisp, straight lines. This makes it a perfect fit in modern, transitional and minimal spaces, and its visually overlapping metal legs form an "X", which adds to the overall geometric diversity of the interior. Coming with a clear glass top and a specially crafted heritage oak top, this table allows you to pick a style that suits your home the best. Designed by Andrea Lucatello and Paolo Cattelan, this is a table for those who prefer urbane elegance.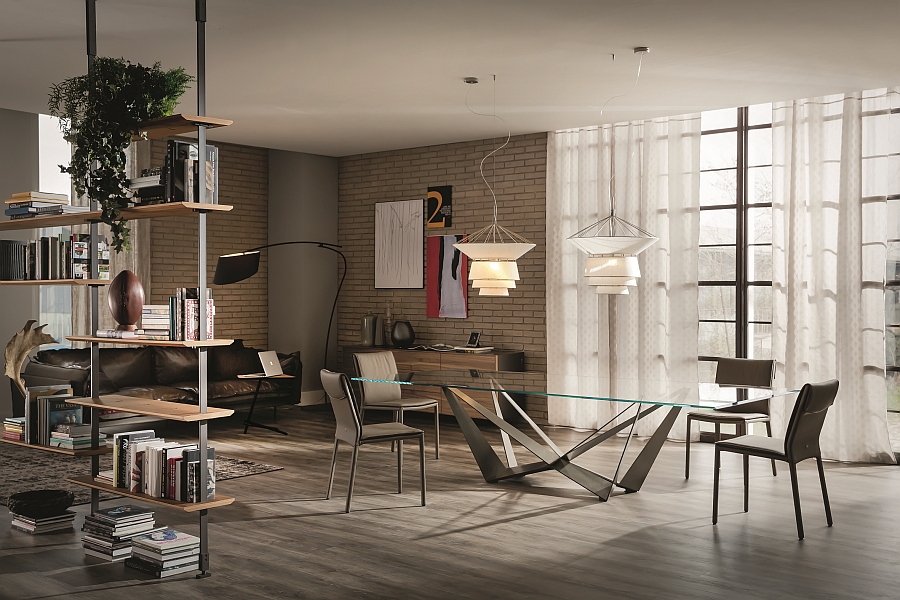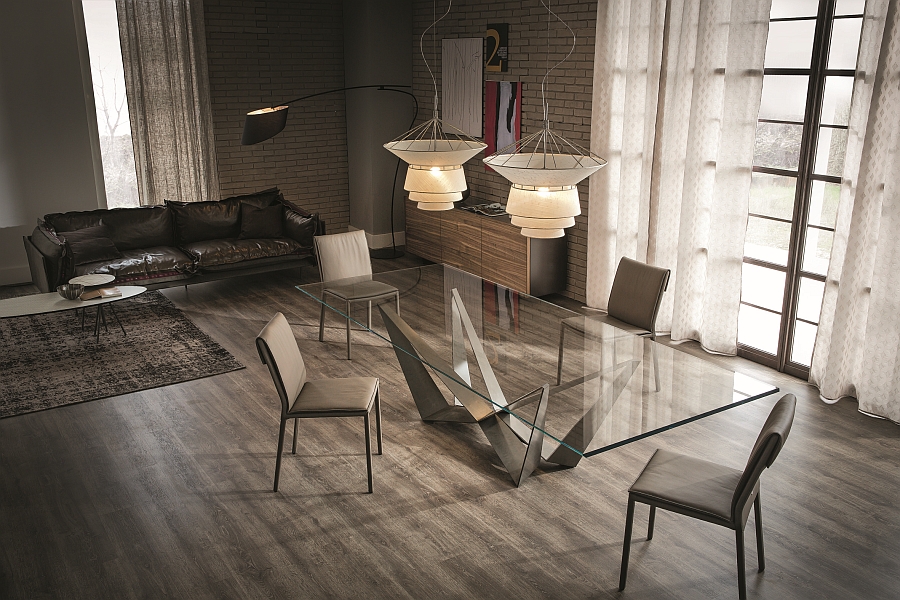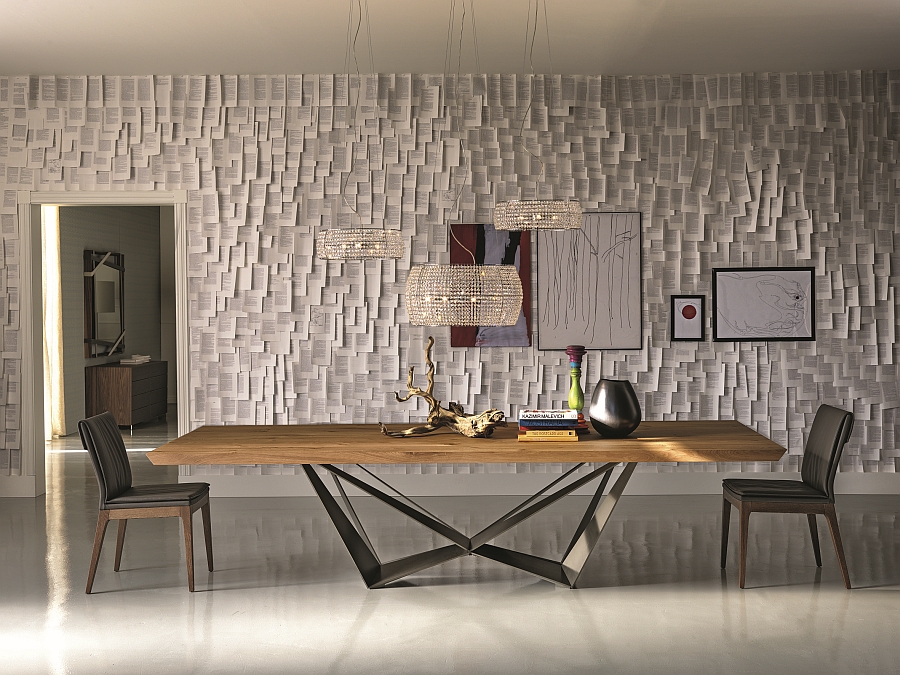 And finishing the trio is the VIETATO BAGNARSI side table that you see in the last two images here. A limited edition creation designed by Giulio Lazzotti, this playful and trendy little delight was inspired by the fins of a dolphin. Obviously you do not have to look too hard to notice that! Bringing together glass, stone and artistic brilliance, it sure adds a touch of novelty to the living room.