One would assume that building a stylish and soothing retreat in a place like the New Forest National Park in UK is a delicate balancing act. Not only does the natural getaway need to be luxurious and contemporary on the inside, but it also has to be a sustainable project.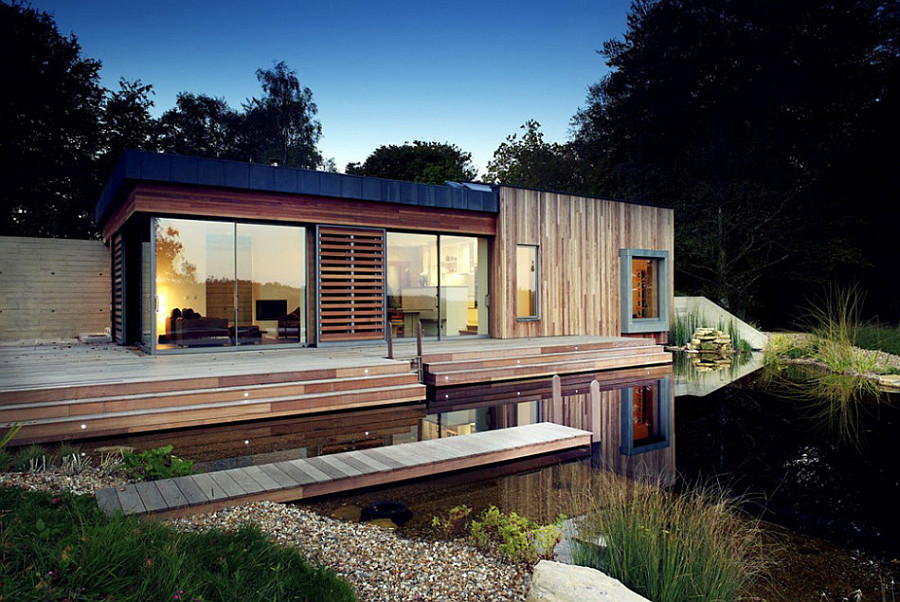 This unenviable task was left to the creative folk at PAD Studio and they have come out with flying colors that sport a distinctly green tinge! The gorgeous New Forest is a soothing sight for sore eyes and transports you into a serene and almost Zen-like atmosphere.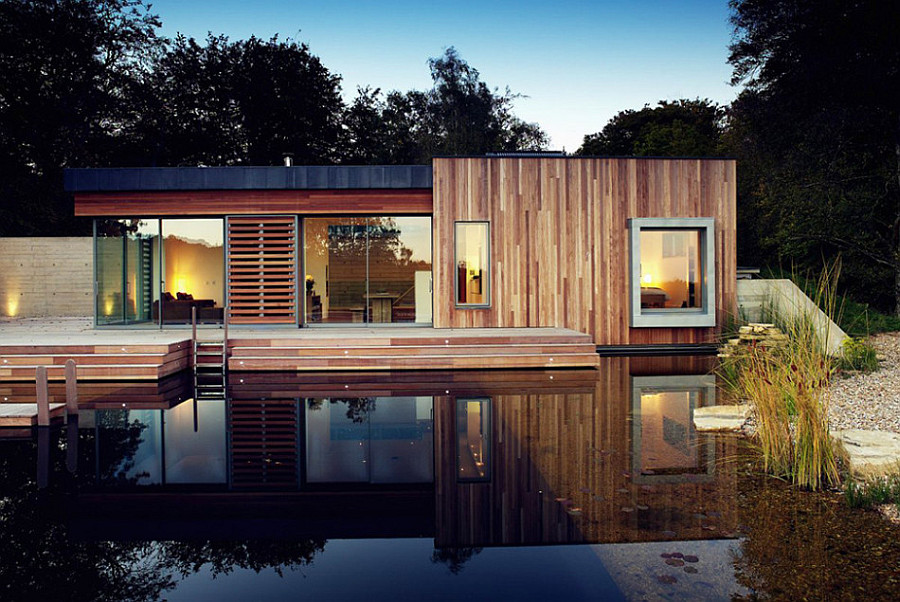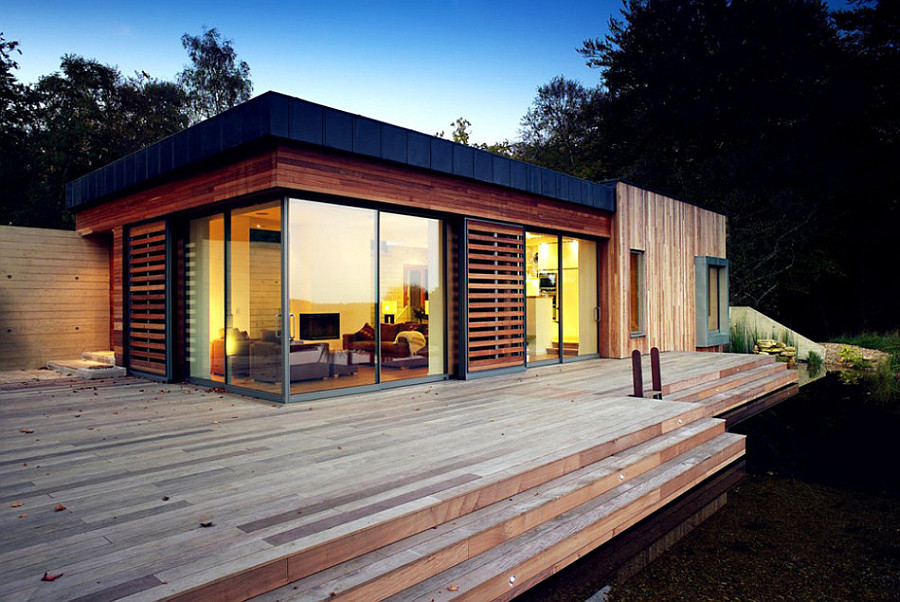 The 120 square meter house was built using locally available material that is both sustainable and planet-friendly. Keeping the impact of construction on the lush green surroundings as minimal as possible, wood seems to have been used extensively in the project. A warm outer cladding allows the home to blend in seamlessly with the natural tones outside. Large floor-to-ceiling glass windows offer unabated views of the world outside, as you escape from a mundane life in the concrete jungle!
A flowing harmony between the interior and the exterior seems to play a pivotal role in the charm of this lovely retreat. The interior sports a semi-minimal look with white, grays and browns dominating the walls and the décor. Step inside and a beautiful fireplace, an ergonomic kitchen and a luxurious living room greet you gleefully.
Plush bedrooms that offer ample privacy, great natural ventilation and a sleek modern fireplace complete this elegant retreat.