The modern kitchen is much more than just a place to prepare meals. It is the heart and soul of the house and often a perfect gathering spot where the family meets at the end of each day to spend some wonderful moments together. Epitomizing this spirit with its lovely aesthetics, functionality and a relaxed, informal appeal, the Social Kitchen was conjured up and brought to life by Diesel and Scavolini. Designed to specifically serve as a kitchen for social life, this intelligent space offers you ample flexibility as you shift between an efficient cooking mode to a stylish setting, allowing you to host friends and family with ease.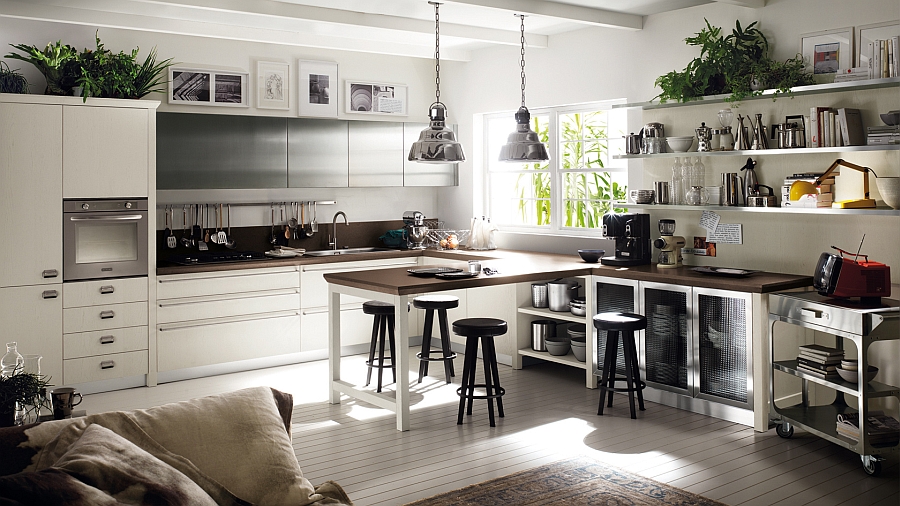 Practicality meets crisp design here, as the Social Kitchen comes with a variety of snazzy and colorful options that drive away any sense of dullness. Incorporating the MISFITS Collection of tables and carts, you can mix and match between different furnishings to create a unique kitchen that serves the specific needs of your home. Efficient design solutions like the versatile carts, smart kitchen islands in a variety of finishes and cabinets with glass-front doors allow you to turn even a tiny kitchen into an inviting and airy space.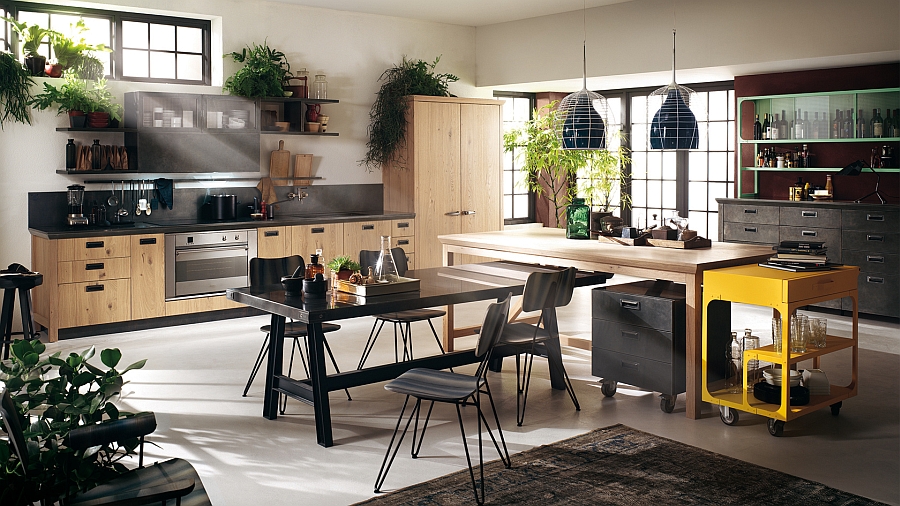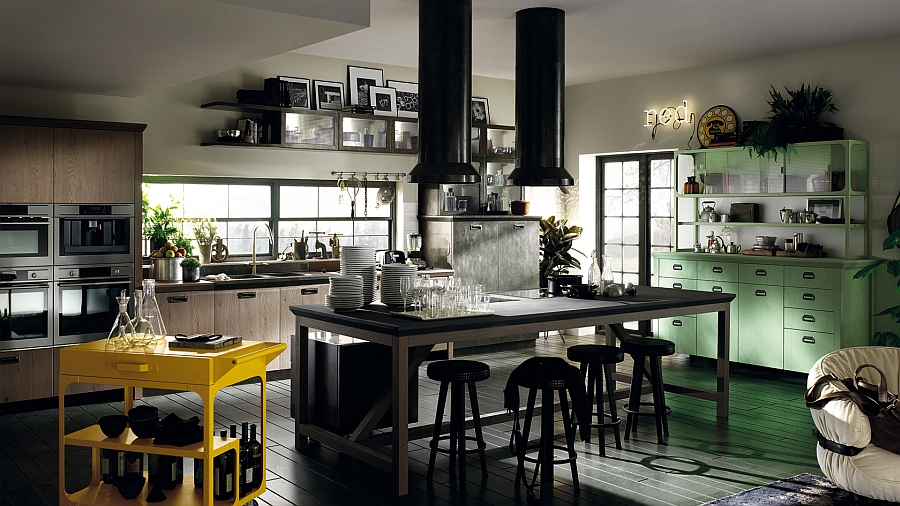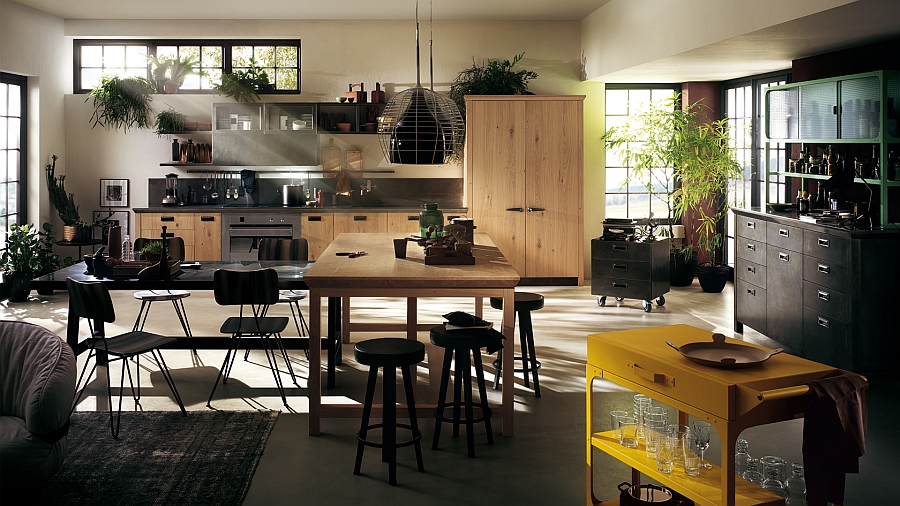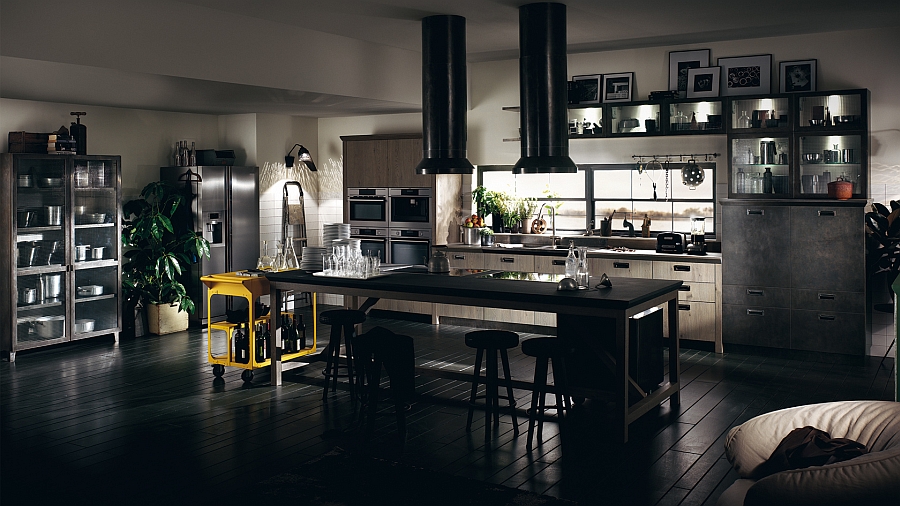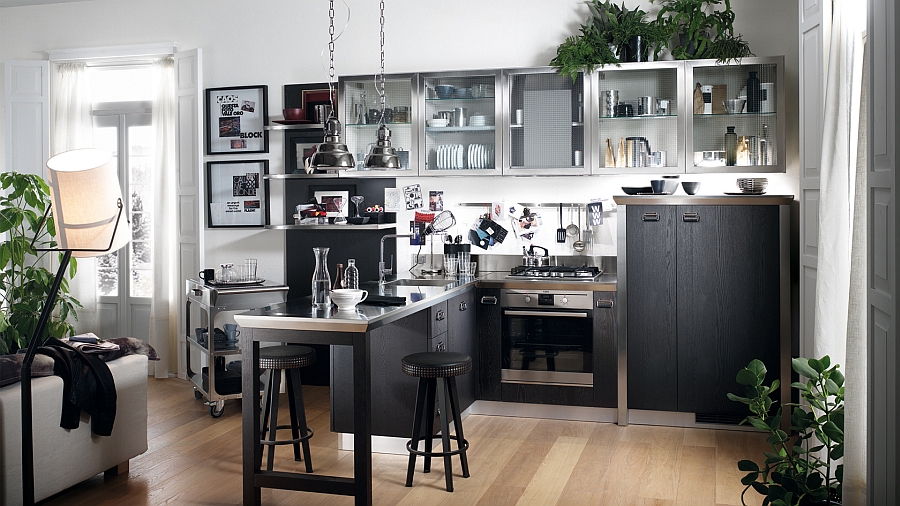 Apart from the amazing space-saving solutions, wood, steel and glass are used in a balanced and visually appealing manner to blend sleek, modern silhouettes with vintage materials and finishes. Bringing back the spirit of the '70s with natural materials that have been aged using special treatments, this is the ideal kitchen for those who love a hint of retro.
With these modular pieces available in a multitude of hues and finishes, you are free to create an inimitable Social Kitchen of your own!